Alila is a brand name synonymous with luxury and design, whether at their key spots in Bali, or their hotels in Bangalore and Goa. The name Alila means "Surprise" in Sanskrit, but we promise, only good ones ahead. The only problem here is, which one is right for you? We're here to make planning your trip all that much easier.
Read also: Which side of Bali is right for you?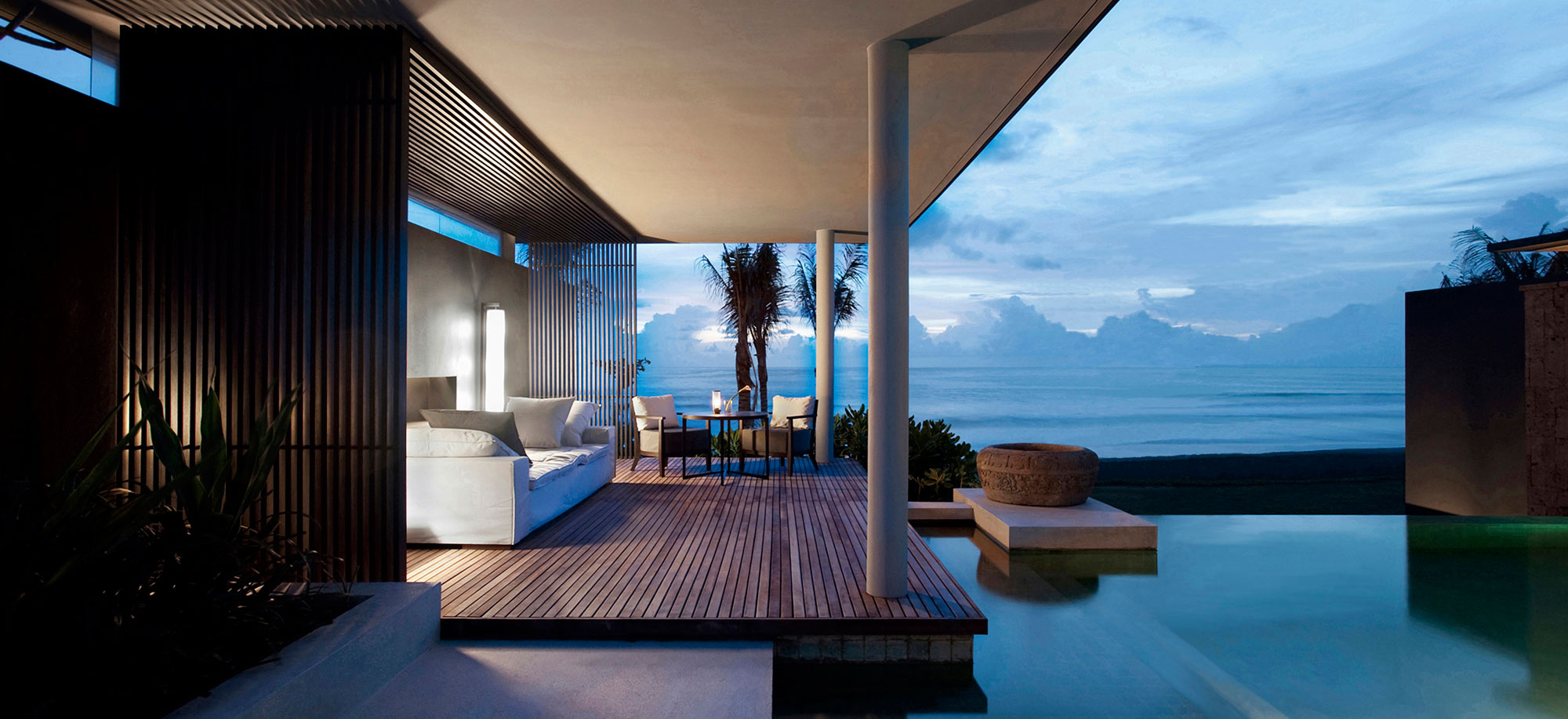 The villa: This beachfront resort has been designed and oriented to facilitate the passing of natural light, minimizing heat gain in the day. It's nestled between lush rice fields and glistening volcanic black sands, and features 48 pool villas in an environmentally-conscious setting.
What's around: You're far from raucous tourists and in the heart of 'real' Bali. The famed Tanah Lot temple is a 20 minute drive away, but you'll be just a short walk away from the Royal Palaces. Seminyak is a 45-minute drive away.
Perfect for: The laidback family looking for a relaxing holiday escape by the beach. Little nomads can enjoy children's massages and facials here too.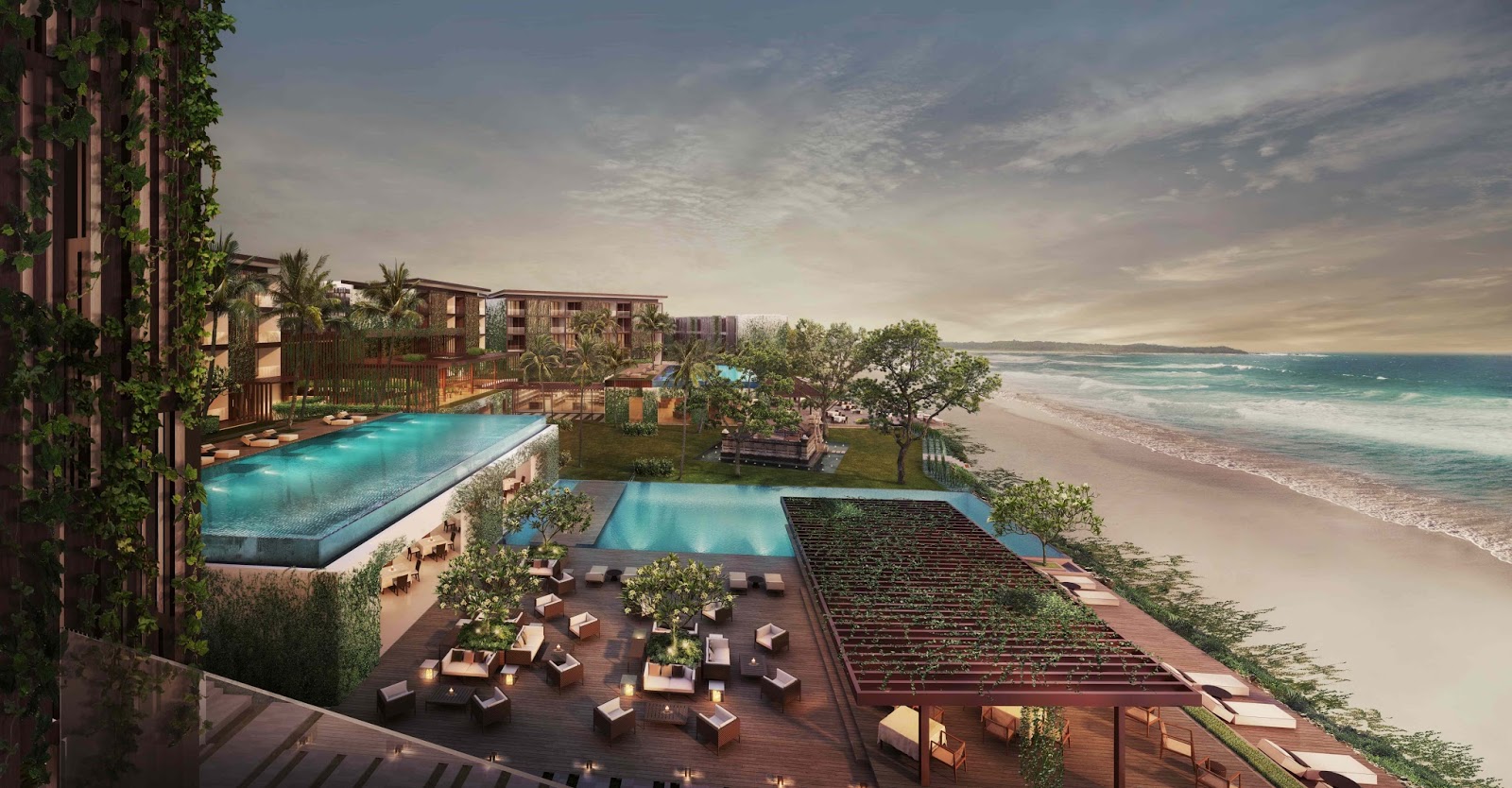 The hotel: Just steps away from the Indian Ocean is the newest of the lot. Envisioned as a lush secret garden, you can expect a backdrop of wall-hugging plants, green roofs and five integrated swimming pools. Speaking of, one of them is an ultra-cool Private Party Pool designed for group bookings and shiny social soirees.
What's around: All the best food and nightlife Seminyak has to offer.
Perfect for: Couples and small families looking to chill out in a tropical cool vibe.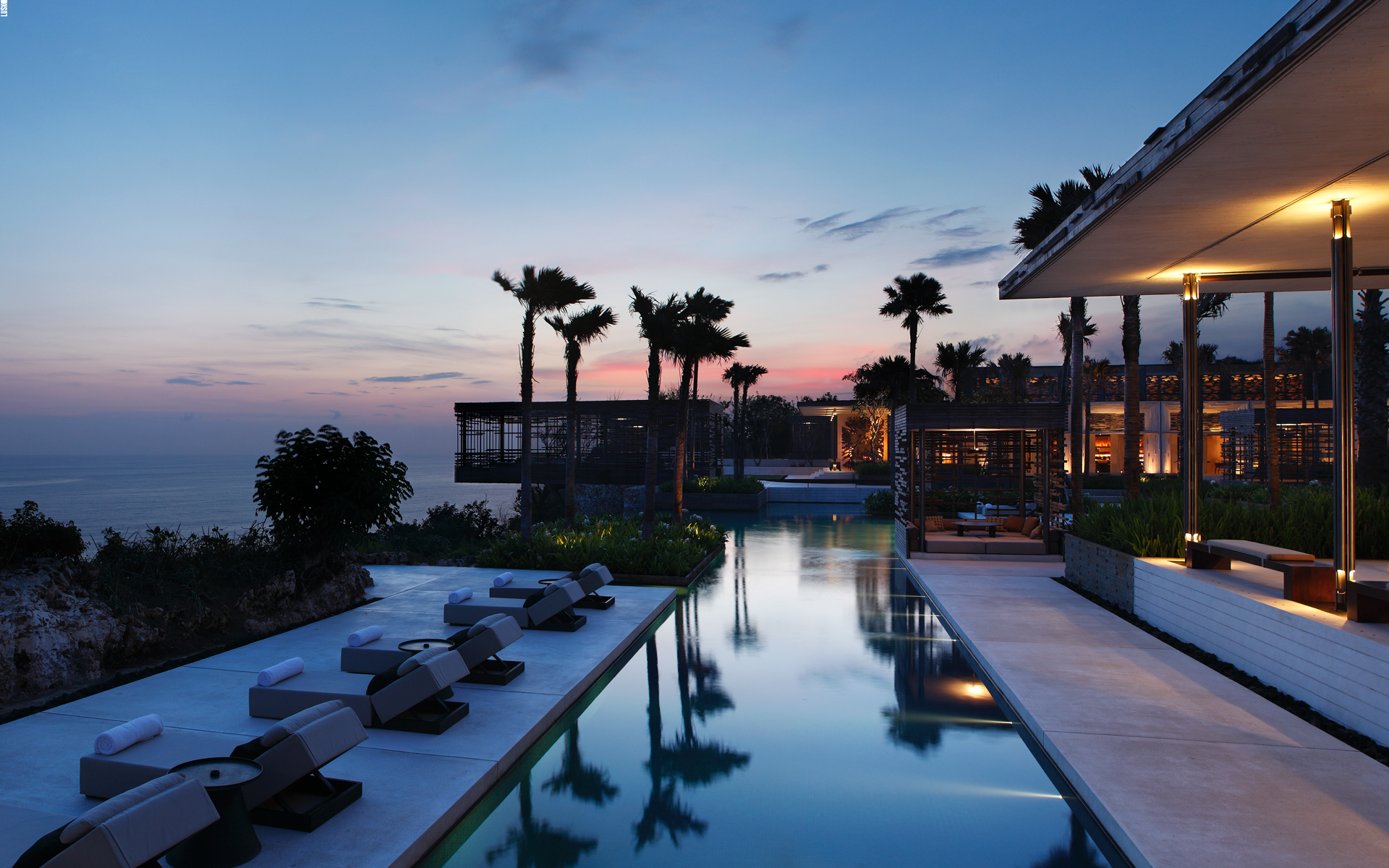 The villa: This idyllic cliff-side resort is modern luxe meets designer paradise. It's known to be one of the best spots in all of Bali to throw a luxurious wedding. Think nuptials high above sea level with the sound of waves crashing behind you. But if you're just here for a short stay, do try out the daily yoga sessions held at the open-air pavilion.
What's around: Uluwatu Temple; a must-see on your Bali bucket list. Seminyak is a 30-minute drive away.
Perfect for: Style mavens who want  one of the best-looking resorts on the island.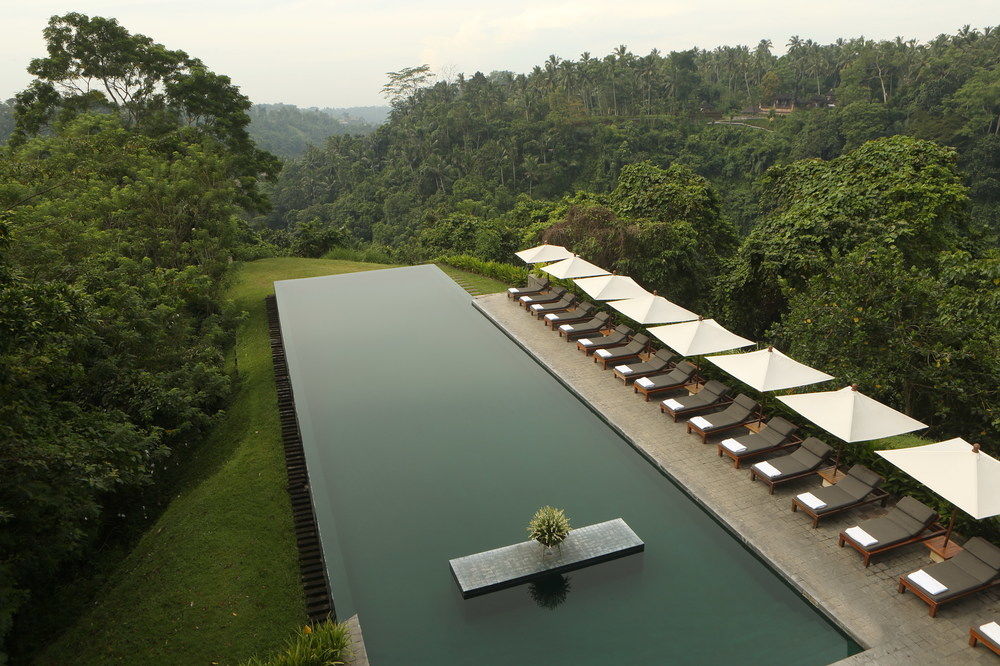 The villa: Laid out as a Balinese hillside village, the villas are set like tree houses on stilts. This tiny village setting even has its own community centre and pedestrian lanes. Each villa plays on the traditional Balinese design with smooth plaster walls and thatched roofs. There's an on-site art gallery and weekly Taichi, yoga and Balinese dance classes. If you could actually live in this village for good, you would want to.
What's around: Can't miss- the Ubud Monkey Forest and carved Goa Gajah ("Elephant Cave"). Ubud is known as the centre for traditional crafts and dance, but visually it's famed for those gorgeous landscaped rice fields.
Perfect for: The couple out for a healing trip on the Island of the Gods.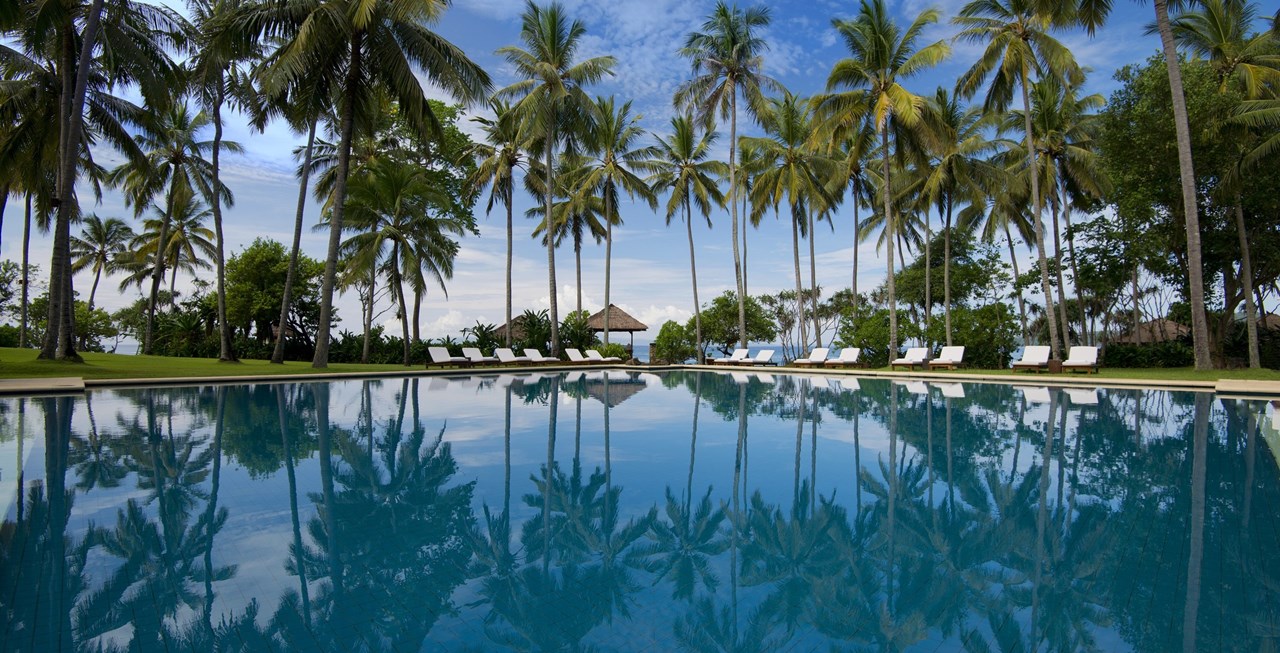 The villa: This resort prides itself as one of Bali's best kept secrets, thanks to its secluded setting between the sea and the majestic Mount Agung. The central feature of the hotel is the swimming pool, designed as an unusual inverted pyramid. Guests can enjoy yoga sessions at the ocean-facing pavilion, Taichi lessons and long bike rides out into the gardens.
What's around: There's free shuttle service to Candidasa town, and the tranquil Buitan Beach is also within walking distance.
Perfect for: The active family who is looking for a recluse from city life.