Do you ever find yourself yawning when you think about another luxury yacht vacation? Ha! Us too, but that doesn't mean there aren't some other, more impressive ways to cruise the high seas. Call us old-fashioned, but a classic schooner, Phinisi or Junk boat exudes a certain luxury of a bygone era that just can't be matched, and thankfully some luxe hoteliers and captains agree.
#1 Alila Purnama
Where: Indonesia
What: This 46m hand-crafted Phinisi sails between Komodo, Raja Ampat, Maumere, and Ambon chasing the sun and optimal diving conditions. As with all of the Alila properties, expect a sleek, modern and luxurious stay in one of only five cabins, but true Captain Sparrow wannabes can book the master's suite with 180-degree wraparound windows – perfect for the timid Komodo Dragon spotter.
#2 The Strand Cruise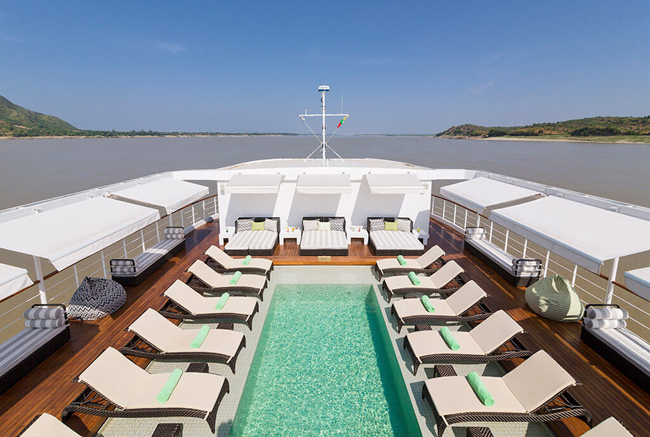 Where: Myanmar
What: When in Yangon, The Strand Hotel is synonymous with classic, colonial and cool, but that hasn't stopped them from raising the bar even higher with the launching of The Strand Cruise early this year. Set sail for a 3 or 4-night cruise from Mandalay to Bagan or back, stopping along the way for temple explorations, sandbank dinners and horse drawn tours – sunrise balloon tours and late-night whiskey drinking optional.
#3 Lamima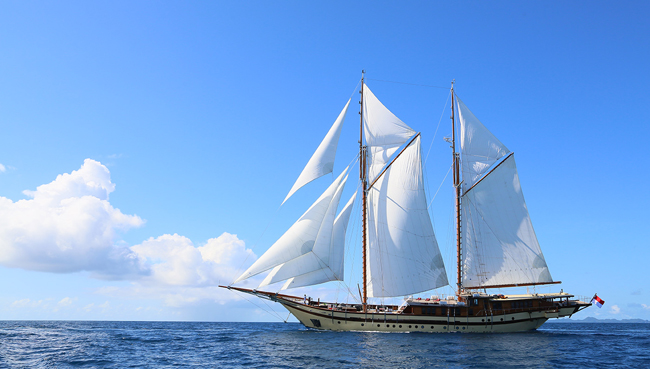 Where: Thailand, Myanmar, Indonesia
What: This 65m Phinisi designed by Marcello Pena and constructed of traditional Indonesian hard wood comfortably accommodates 14 passengers in 7 cabins. Looping between Phuket and the exotic southern Mergui Islands of Myanmar or between Bali, Komodo, Flores and Raja Ampat in Indonesia, a trip aboard one of the world's largest wooden sailing yachts merges Southeast Asian customs, hospitality and charm with European standards and service.
#4 Indochina Sails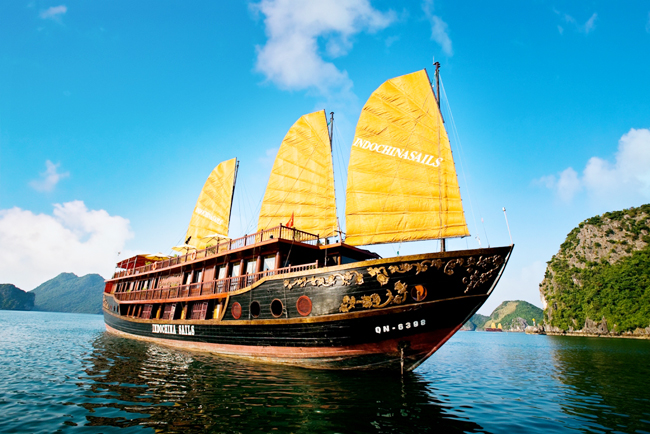 Where: Vietnam
What: Don't expect to be the only boat cruising around Halong Bay, but do expect to be on the baddest looking one aboard Indochina Sail's Junks. All boats in their fleet are built with Huong Timbre – supposedly beneficial to your health, and morning Tai Chi classes are offered complimentary on deck. While their bigger Junks offer 14, 15, or 23 cabins, those seeking privacy can opt for the 'Valentine's' boats with only 2 or 5 cabins. Ooh-la-la.
#5 Plataran Felicia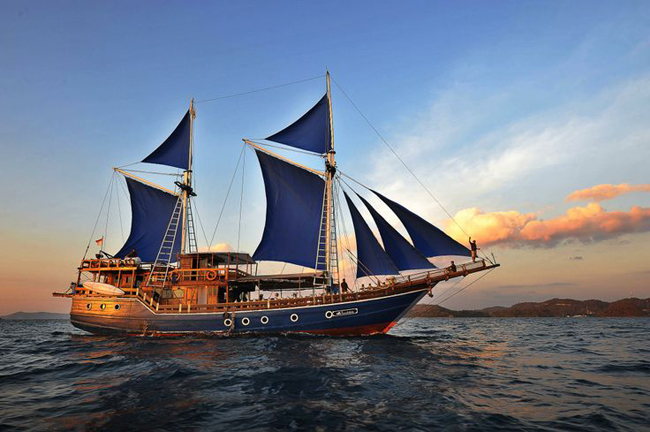 Where: Indonesia
What: Another beautiful 6-cabin Phinisi that docks in Flores, the Plataran group of hotels and restaurants has expanded their luxury yacht collection to now include sailings from Jakarta and Bali. Indonesian owned and operated, a 3 or 4-night cruise aboard the 25m Felicia offers guests a more intimate and authentic experience of the exotic and rich culture of the island archipelago.
#6 Aqualuna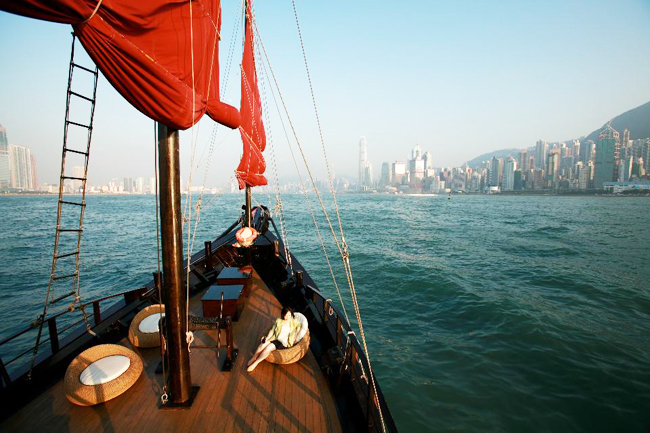 Where: Hong Kong
What: Perfect for a date, party or exclusive tour of Hong Kong without the foot traffic, the Aqualuna (part of the Aqua Group of restaurants and bars in London, Beijing and Hong Kong) is one of the last remaining authentic red-sail Chinese Junk boats on the water. Hop on and off for a harbour tour, catch a weekend ride to Stanley or enjoy an evening cocktail cruise aboard this beauty. If strangers aren't your thing, private charters are also available.
#7 Sanctuary Ananda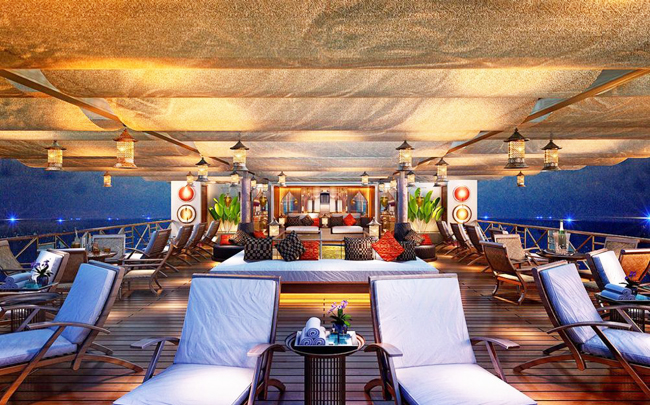 Where: Myanmar
What: The only all-balcony ship on the Ayeyarwady River, the 20-suite, locally-built Ananda was launched at the end of 2014 adding to the already impressive Sanctuary portfolio of luxury retreats across Africa, Egypt, and China. Choose between a 3, 4, 10, or 11-night trip visiting majestic temples, pagodas and monasteries in the 'land of golden smiles', which should have you feeling pretty darn golden and smiley with the highest ratio of staff to guests on the water.
#8 Amanikan & Amandira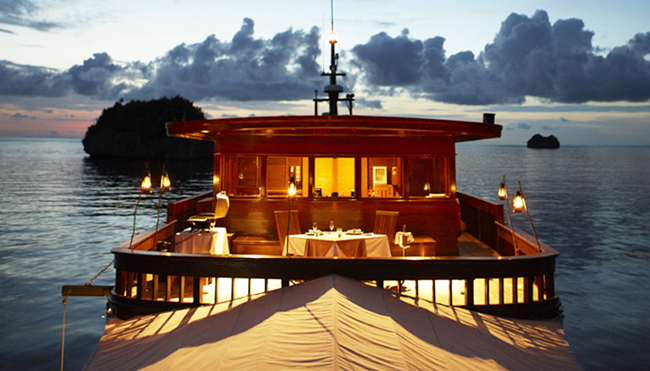 Where: Indonesia
What: You don't really need to say much more than Aman to know you'll be in for over-the-top luxury and impeccable service. New to the exclusive chain's portfolio however, is the Amandira. While the 3-cabin luxury yacht Amanikan has been doing its thing for a while now, the 52m, double masted, 5-cabin Amandira really ups the classic drool-factor. Both boats sail from the Amanwana on Moyo Island to Komodo and Raja Ampat.
Be like Enya: Sail away, Sail away, Sail away