Flying in the 1950s 'golden age of travel' was, in a word: glamorous. It wasn't the destination that mattered so much as the journey itself. Anyone rich and fabulous enough to afford a ticket got dressed to the nines and were treated like kings and queens of the sky. Hence, airport style was pivotal — in case you've ever wondered why magazines today pay so much attention to the subject amongst celebrities.
It's not just the aesthetic that remains, but the myth (or notion) that dressing 'the part' can land you a free upgrade. The blog Goop once wrote about a reader's encounter, "On a Virgin flight back to Heathrow, I spotted one of the staff's monitors that read, 'Look for well-dressed people to upgrade.' The staff then began looking around for well-dressed people to upgrade."
But really, we believe that when you look good, you feel great, and every moment of travel should be wonderful. Although, a free seat in first class never hurt! Here, we've rounded up our favourite tips inspired by The Luxe Nomad's own Celeb Nomads.
#1 Add Layers & Textures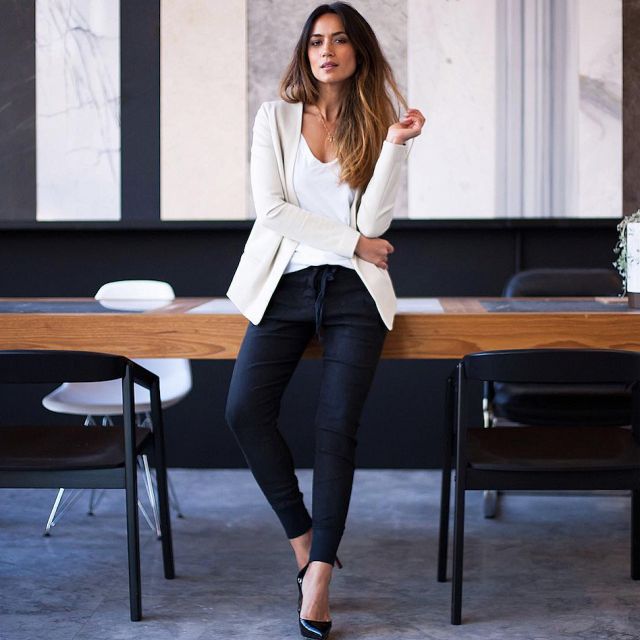 It's hot one minute and cold the next when you're walking through airport terminals. You think you're good with a basic tee, but 5 minutes inside the aircraft and it's 'hello regret, my old friend'. Naturally, a jacket makes a lot of sense but playing with textures is key to remaining stylish. Avoid layering cotton over cotton. Instead, throw on something with a different texture, like a satin bomber jacket or a cashmere pashmina. Plus, the more you pile on, the less you need to pack.
#2 You Can't Go Wrong With Trousers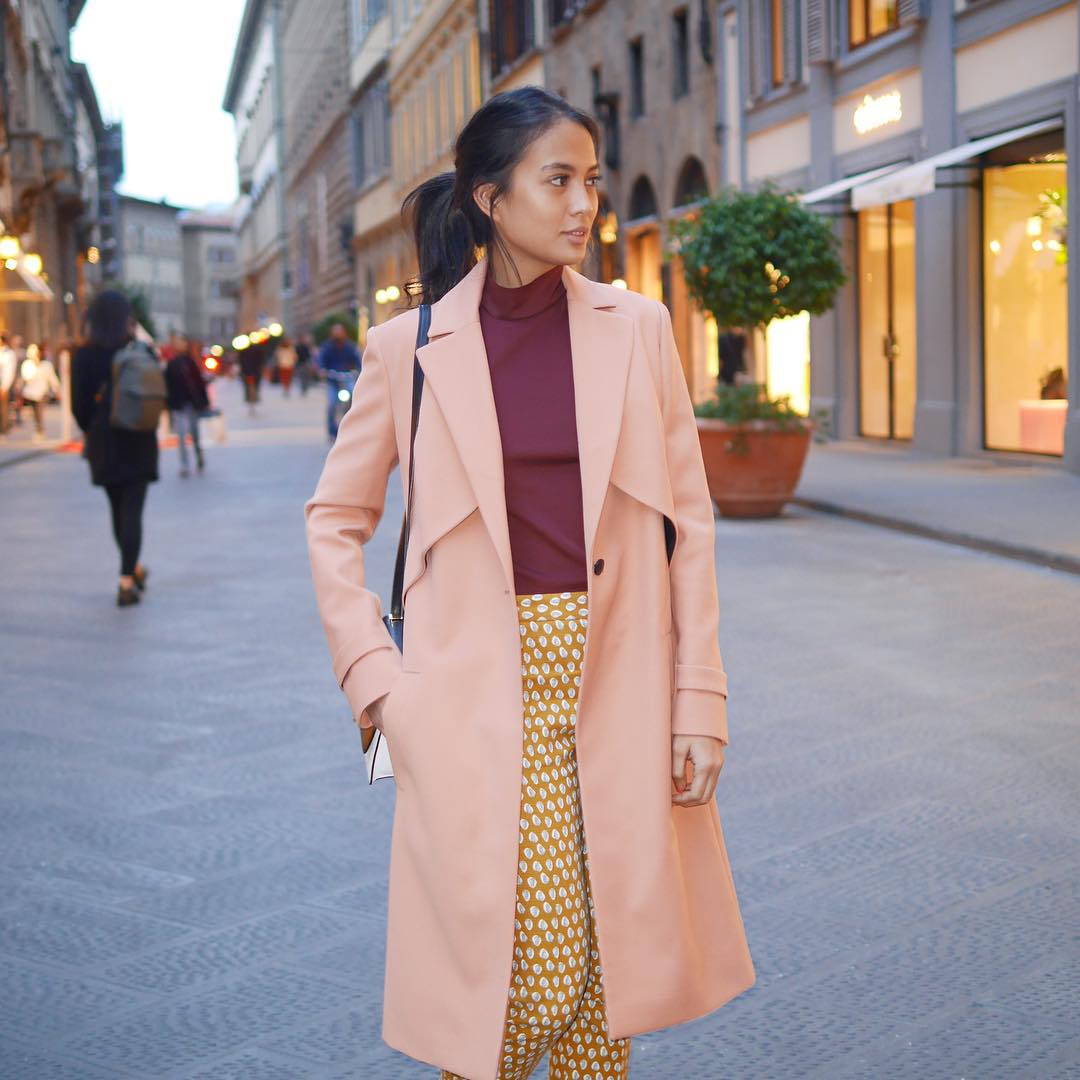 Or you can if you've got really, really horrid taste. Comfort trumps style, but in this case, it's a tie. You'll find a friend in wide-cut pull-on pants, chinos, or loose-fitting trousers with a good waist; especially when they're made of silk or an airy woven fabric. Do a little crinkle test before buying a new pair, because anything that creases easily when you take a seat will have you looking like a walking-sleeping bag.
#3 But We Do Love a Midi Skirt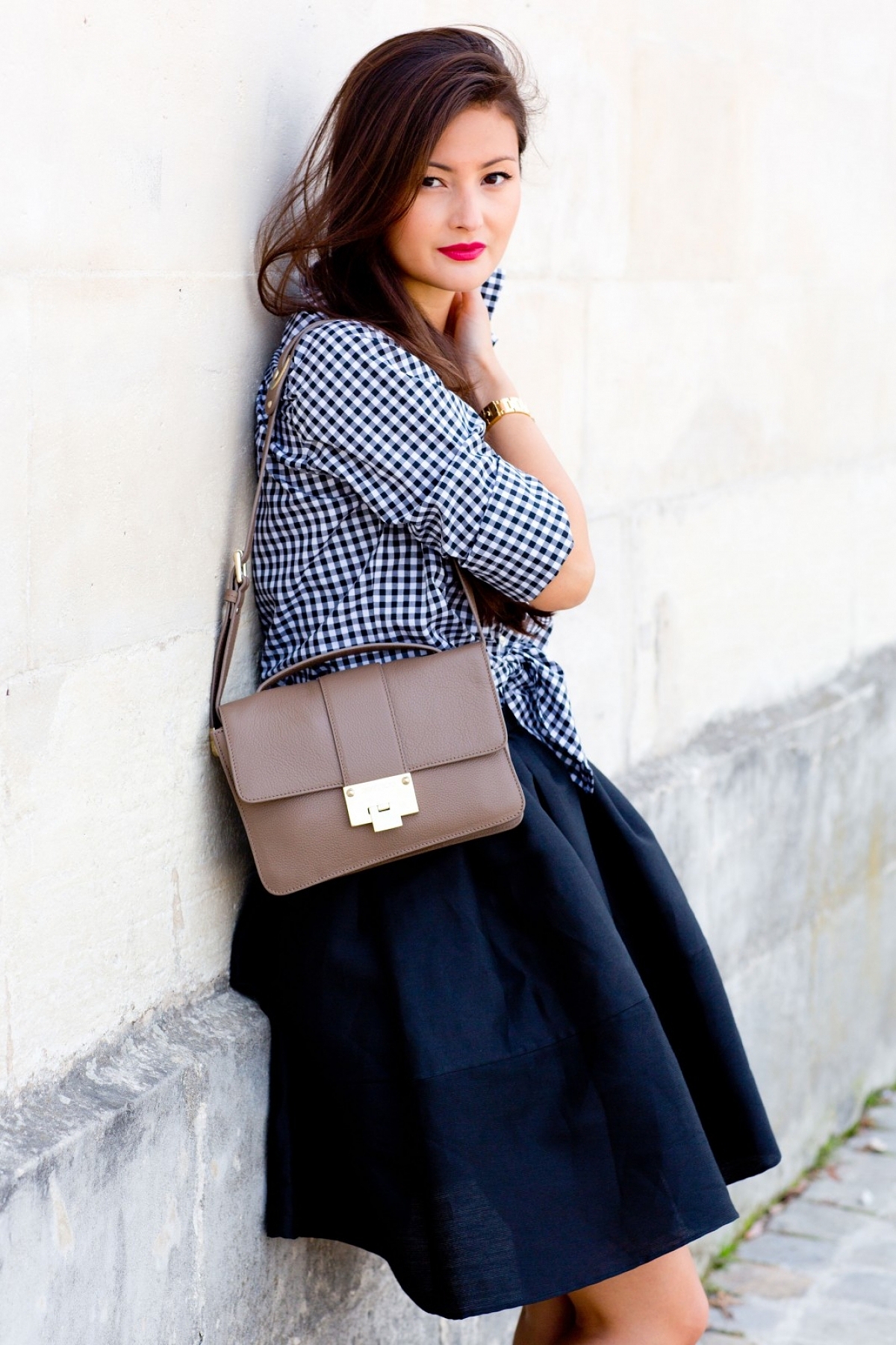 Sometimes you're in the mood for a girly skirt and you just can't shake it. Luckily, you don't need to. There are few occasions where a tight mini skirt is called for but for everything else — flights included — a midi skirt is perfect. When you're seated you can still curl your legs up without worrying about anything peeking through. It's like a tent, only fashionable.
#4 These Shoes Were Made for Wanderlusting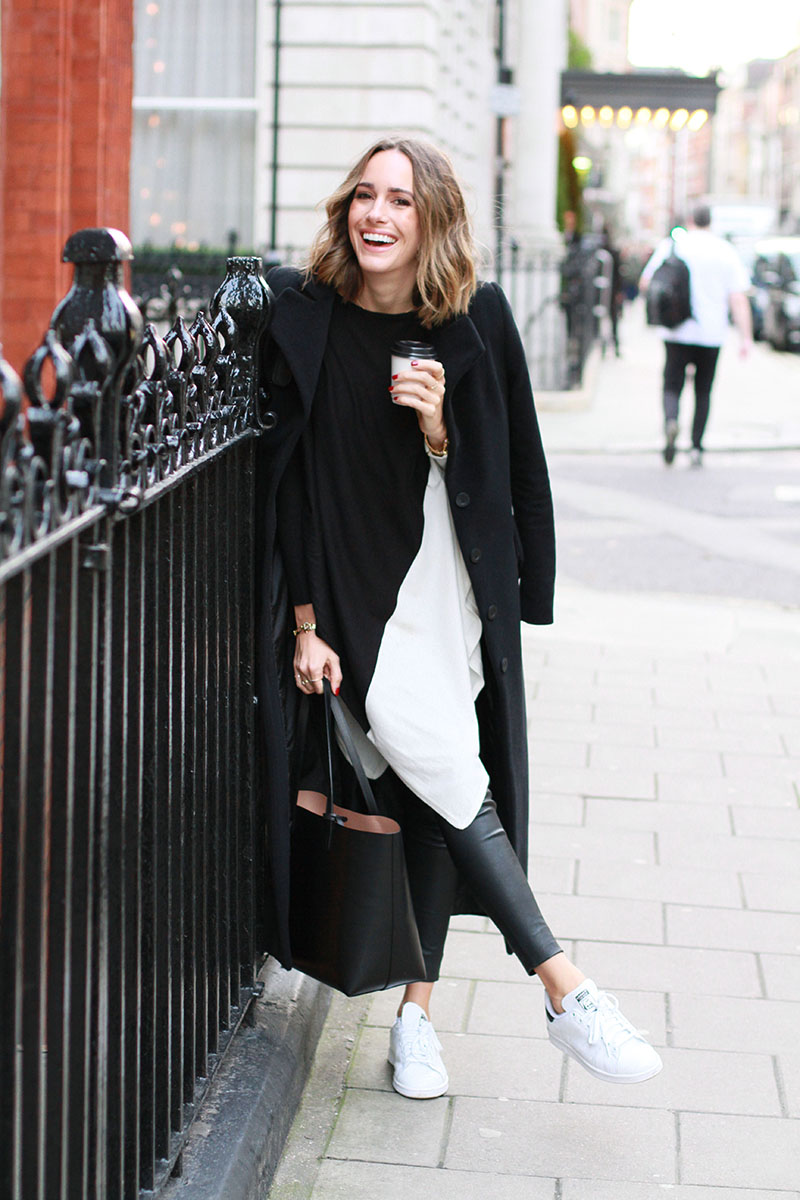 We can swear by the comfort a pair of Salvatore Ferragamo flats can bring to your entire body. Subtly have on a pair of ballerina socks underneath them so you can slip your shoes off and not become the most hated person on the flight. If you're going with fail-proof sneakers, make sure they don't pinch at the back and aren't tight, or you risk developing deep vein thrombosis, a very serious condition that may be caused by low cabin pressure, dehydration and immobility (so take walks when you can up and down the aisles!). Lady Gaga and her pair of Alexander McQueen "armadillo shoes" can attest to that.
#5 How Much Should You Care About Carry-on?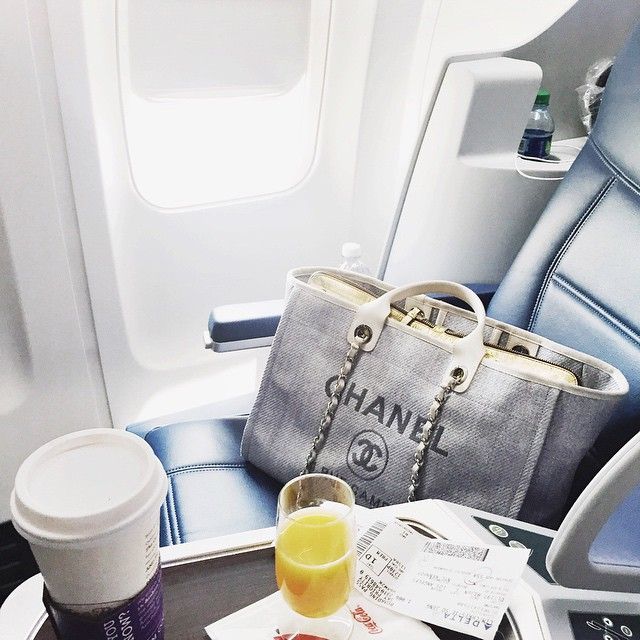 A lot, but that doesn't necessarily mean you should go out and splurge on a designer tote. Sure, Mulberry is great and Chanel is dandy, but as long as your bag fits everything in a snug and organised manner, and at the very least ties your entire outfit together, you're good to go, literally. But to find a bag that fits the bill, you will need to invest a bit because boy do the cheap ones fall apart when you need them the most. We're saying it doesn't have to be this season's must-have, is all.
Tip: Use one of your fancy envelope clutches to store your documents, passport, and money. And you thought you had run out of occasions for clutches.
#6 Change is Good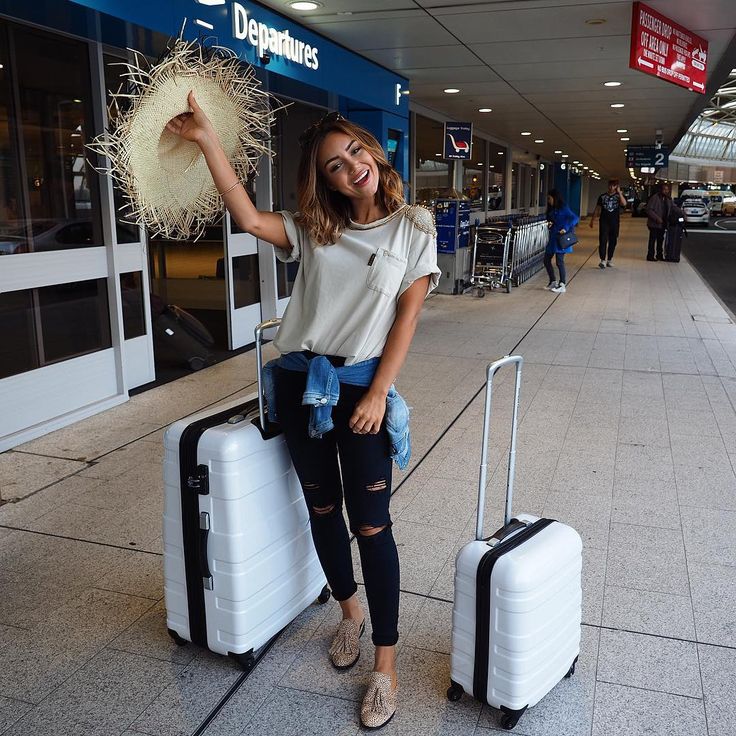 Apparently, queen of airport-style herself, Victoria Beckham, brings a comfy spare outfit to change into during a flight. So pack those joggers after all, because once you do get that upgrade (we hold no guarantee here), they can't possibly bump you back down over a pair of worn out sweatpants.
#7 Don't Forget About Your Face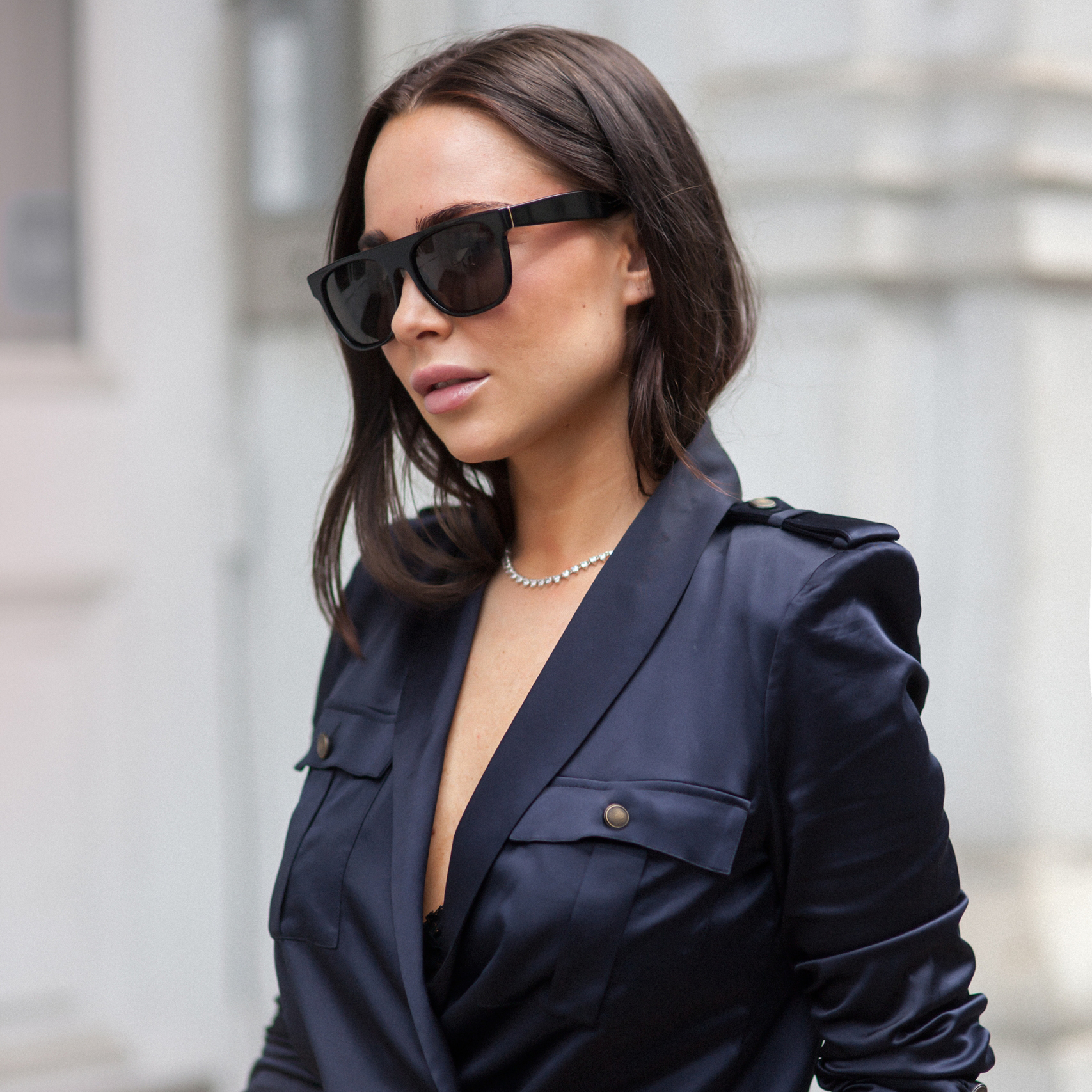 But do forget the heavy eyeshadow, fake lashes, and foundation or you'll risk smears on your pashmina and the seat. Not to mention, your skin becomes dehydrated at high altitude, which is why no one looks like a 10 at touchdown. Keep things very simple, take a facial mask to keep skin fresh and pass the time (or at least 20 minutes of it), then freshen up 20-mins to touch down with a light moisturiser, some mascara, blush and lip balm, and hide behind a pair of large sunglasses. Works like a charm.