Vacation begins the moment you check your luggage in at the airport. Flying first class in fact, is a vacation in itself — better food, better service, better liquor, the list just goes on. So what do you do the next time you're in line for a full-house long-haul flight with no layover? You work your way to the top with these travel hacks. May your leg room be as spacious as your six-bedroom ocean view villa,  and food just as fresh as a minty mojito.
#1 Loyalty = Royalty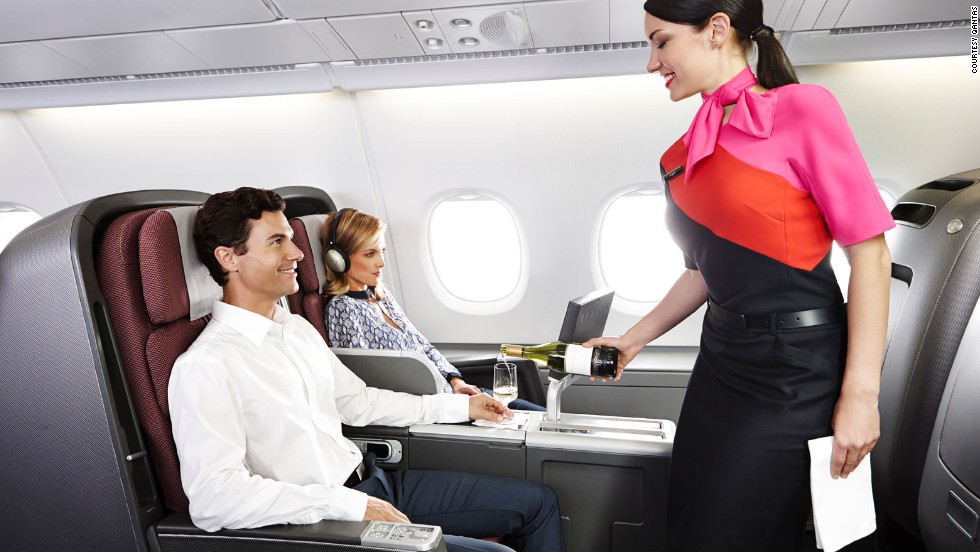 Good things come to those who wait. Not only do your accumulated frequent flier points earn you a ticket to the business cabin, just having an airlines-affiliated credit card or a loyalty cards puts you in the running for an upgrade. They weren't bluffing about the rewards — it pays to be part of the club. You see, a first-class business cabin ticket can come up to three times the fare of an economy class ticket but then paid for with miles, is discounted like Miu Miu boots at a sample sale.
Perk: Your own personal flight attendant. Seats are limited in first class so get ready for lots of attention and pampering.
#2 Two's a Crowd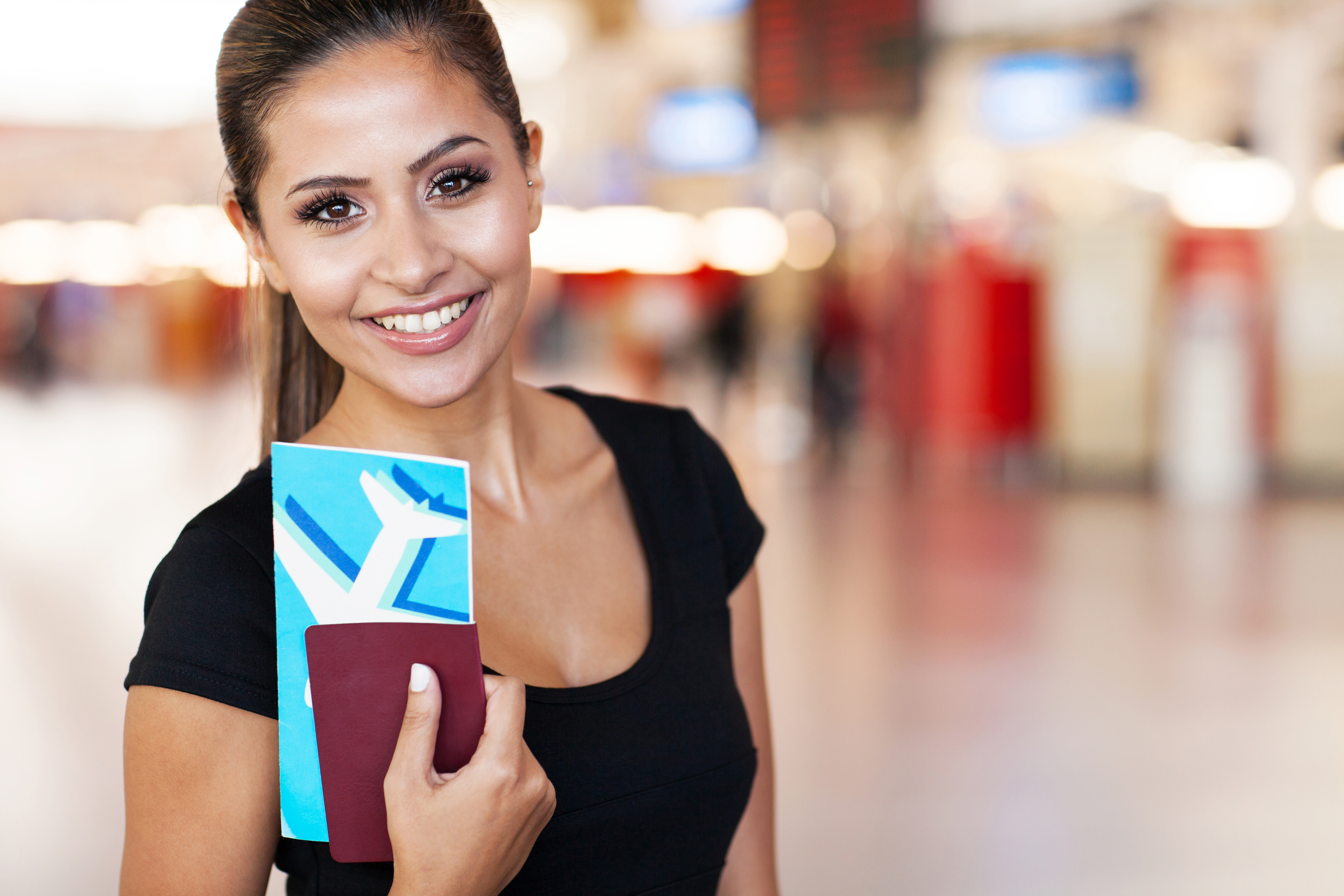 In a crowded economy cabin, that is. You're more likely to get an upgrade when you're flying alone, because where will they fit a family of 10 in first class? As long as there are no seating considerations, the odds are in your favour. Don't expect to be handed an upgrade, go ahead and ask (not demand) for one! 
Perk: Lounge access. No more dozing off on uncomfortable (and slightly stinky) seats, or bad coffee from the vending machine.
#3 Dress the Part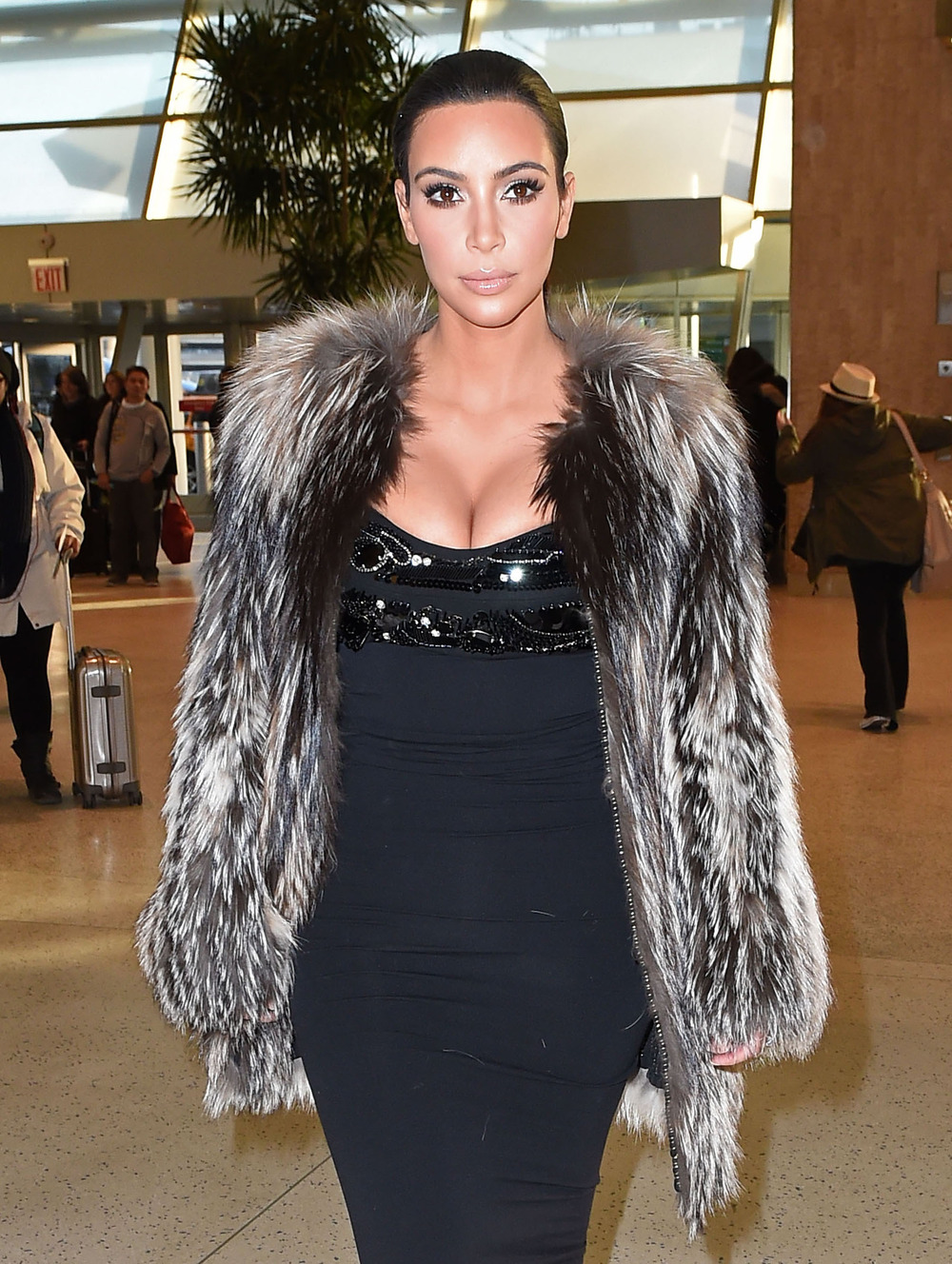 There's an unofficial dress code for first class that has no allowance for your flip-flops and Hawaiian shirt. Where an upgrade is possible, the gate agents are more likely to pick a well-dressed passenger. So if you've ever wondered why airport style is such a big deal, there you have it. When you look good, you feel good… after a glass of bubbly and some caviar.
Perk: The amenity kits. Comfortable pajamas, fuzzy slippers, warm eye masks, amazing toiletries and a nice little pouch.
#4 Timing is Everything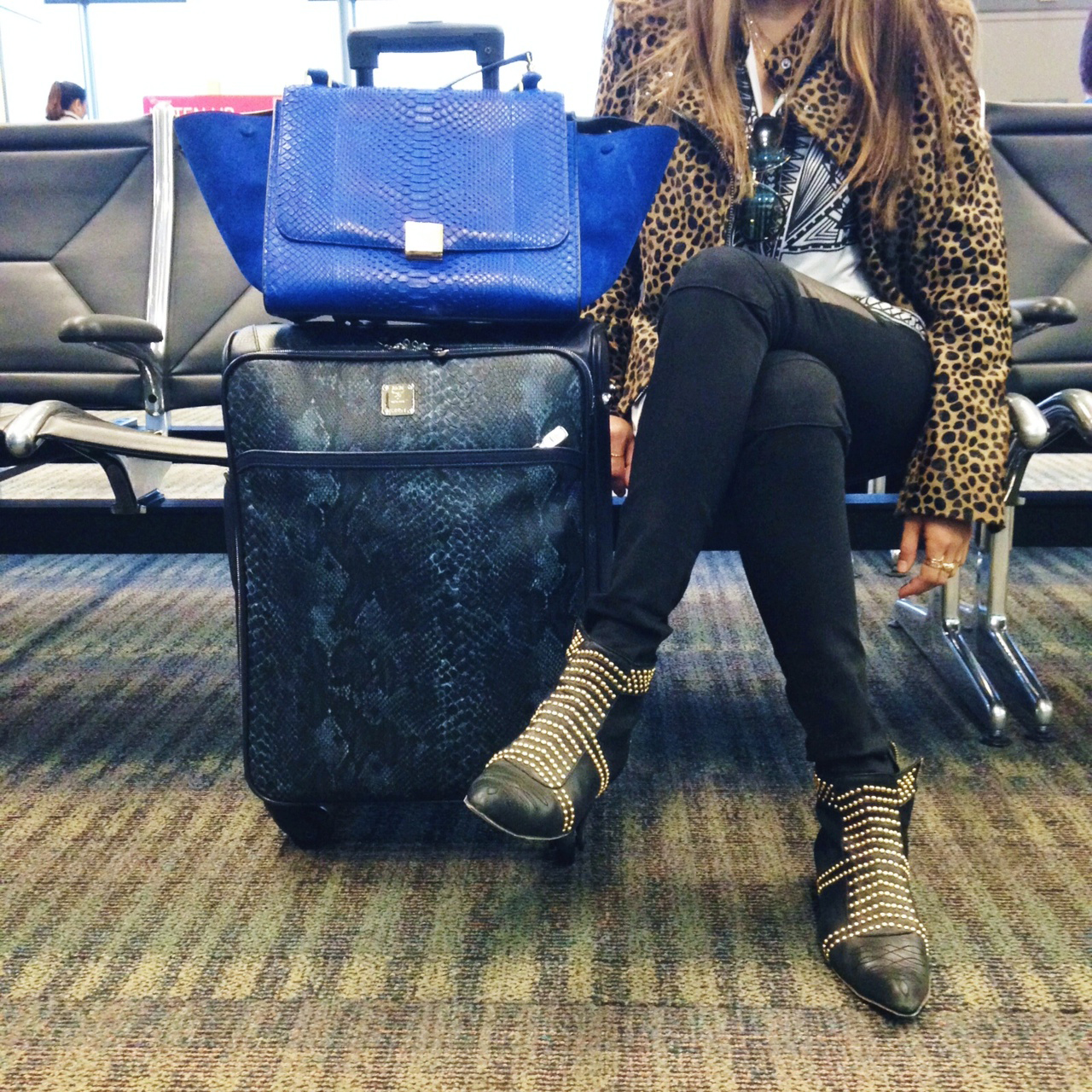 Upgrades are more worthwhile for long-haul flights, but if you'll be happy just to experience it, fly when the odds are high: bank holidays. What happens during peak times is that passengers tend to book economy or business class, so if you play your cards right, you might just get bunked up from a packed flight to first class. In keeping with time, avoid morning or evening flights which is when the real first-class passengers of the workforce rule the skies.
Perk: Express check-in, express security check and priority boarding. Time is (literally) money!
#5 The Inconvenient Truth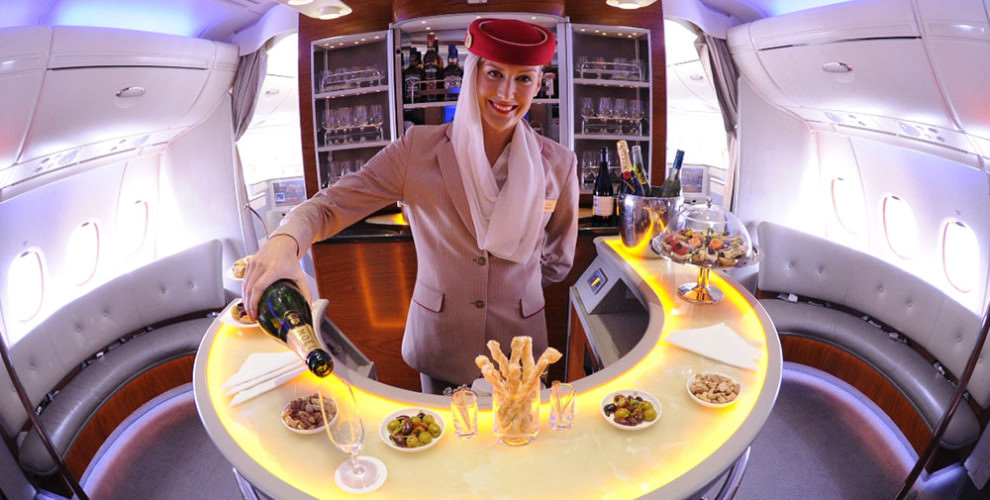 We've all experienced the wrath of the "nightmare passenger". Now imagine the crew, whom probably deal with this type of passenger at least a couple of times every single day. There's one way to make them happy — an upgrade to first class. We're not saying you should be a nightmare, but when your flight has been delayed or overbooked, or you've missed a connection, many airlines see an upgrade as a way to keep you happy, and right they are.
Perk: A culinary feast. Everything is better in first class, and wine isn't served in little paper cups. Oh, bless.
#6 Let the Honeymoon Begin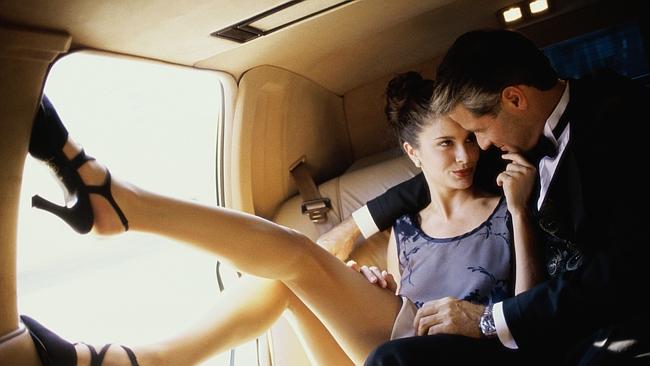 No one cares if it's your birthday. Everyone has one. It's an annual thing. Really, the chances of you flying on your birthday are 1 in 365. But if it's your honeymoon, well then congratulations, newlyweds! Even if it isn't, amp up the PDA (but please, let's not get handsy in public) and show the world you're madly in love. Psst, we hear Singapore Airlines treats honeymooners extra special.
Perk: Space, and lots of it. Spacious, comfy recliners and more space for clothes and shoes — there's no extra luggage fee.
#7 Just Be Nice, Ya Know?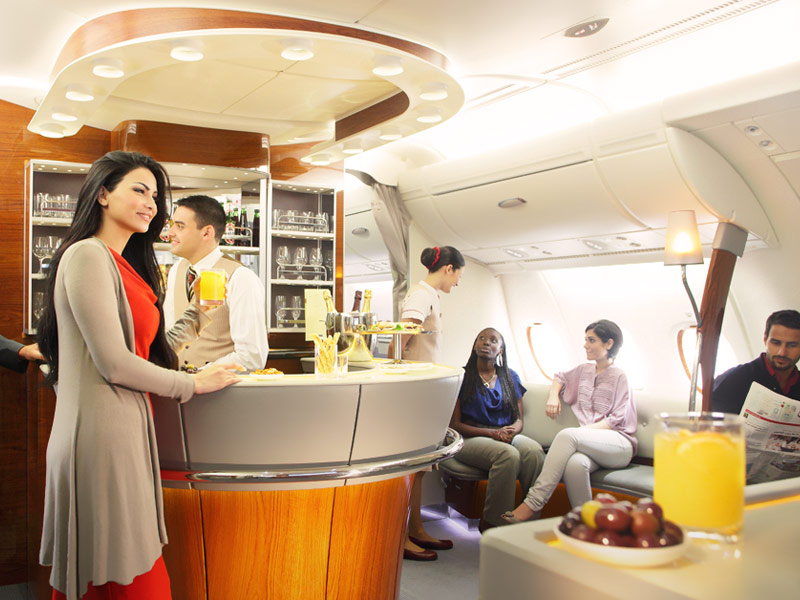 Put yourself in the shoes of an airlines staff once again, whom apart from dealing with fussy fliers, have to stand around all day. A smile and a genuine compliment can always go a long way, and while we're not saying you should practice good manners to get a first class upgrade… treat people the way you want to be treated 35, 000 feet up in the air.
Perk: Free WiFi. That is all. Free WiFi.
Where would you like to fly first class to?