Just kidding. We wouldn't actually steal these ('cos it's illegal and all) – but they're free for Business and First Class passengers so it's definitely worth the upgrade (that and other stuff too)! Packed with goodies aimed to ward off travel fatigue, these kits ensure we emerge from the plane looking our freshest. Here are, in our opinion, 7 most covetable and collectible airline comfort kits!
#1 Singapore Airlines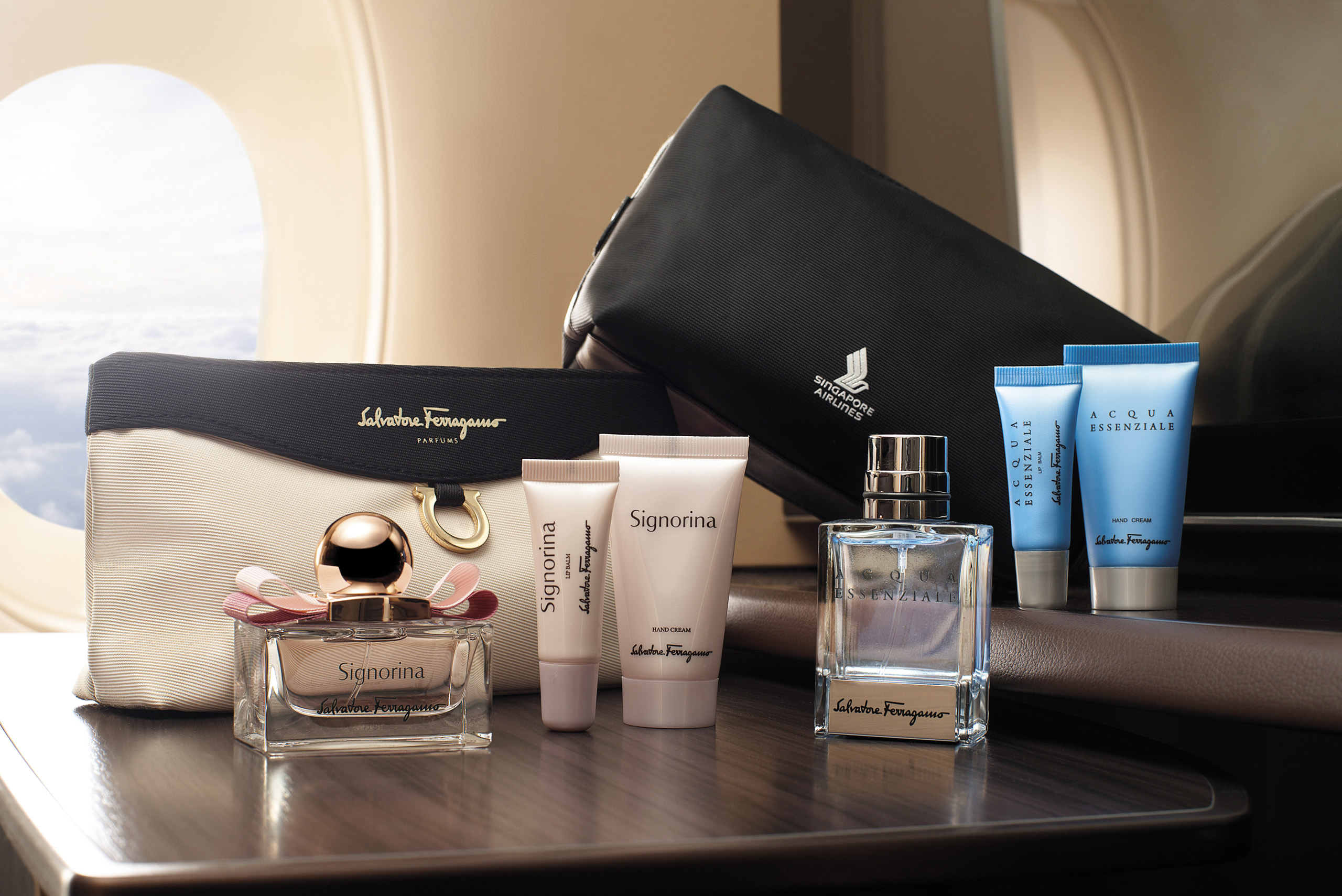 With Italian fashion powerhouse Salvatore Ferragamo curating their on-board amenity kit, it's no wonder Singapore Airlines took first place at the recent Airline Amenity Bag Awards (who knew there was such a thing). The ladies are treated to the brand's Signorina range which comes neatly packed in a black and white clutch, while men receive goodies such as ACQUA Essenziale cologne, moisturiser and lip balm in a sleek black PVC bag.
#2 EVA Air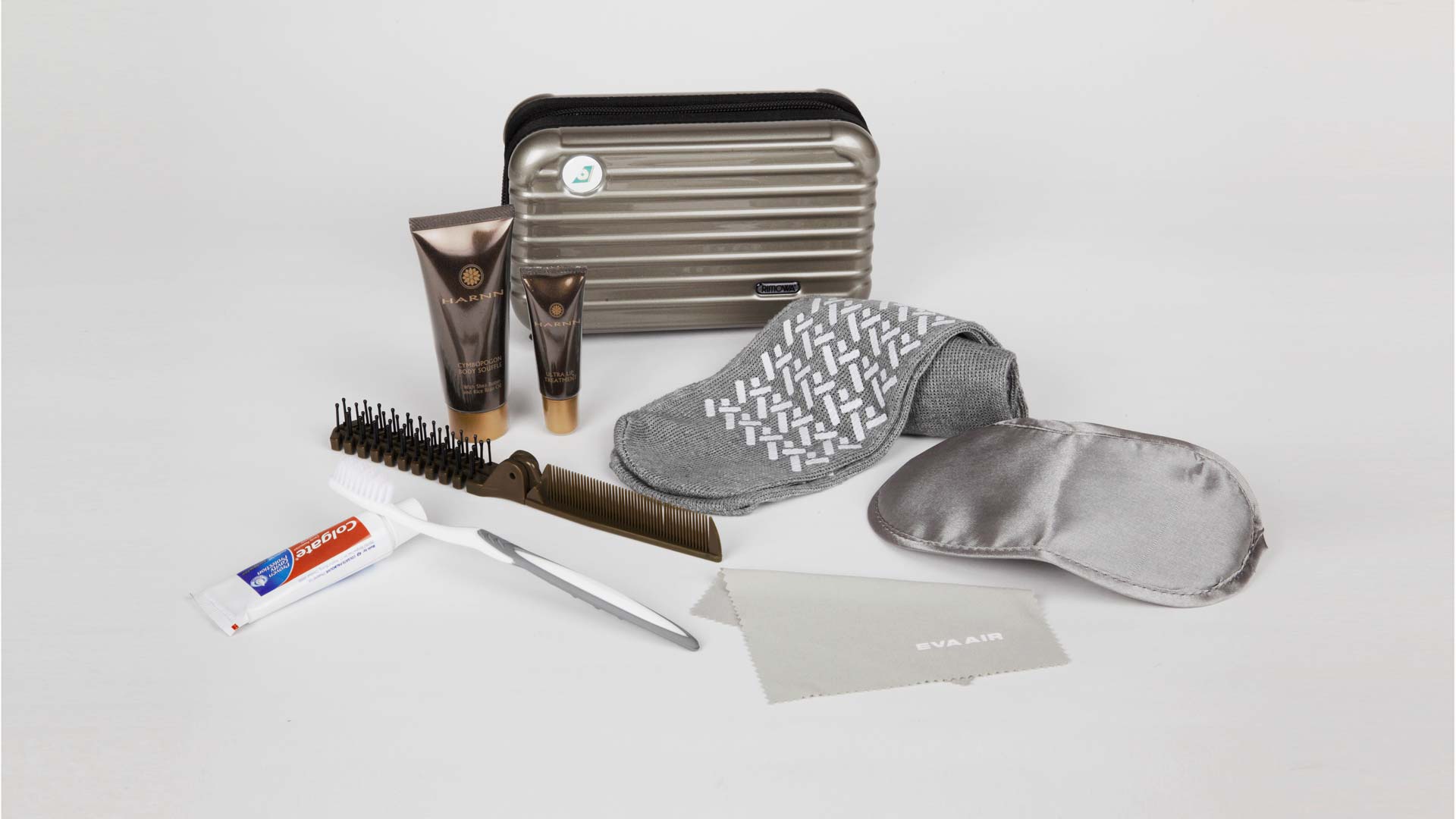 If you don't already have a Rimowa travel luggage yet (or if you do, you'd want to add this to your collection!), fret not. Royal Laurel Class passengers on EVA Air receive hard-sided cases designed by the German luggage maker filled with items from famous Thai spa brand Harnn, along with a nifty microfiber cloth to polish the screens of your can't-live-without-gadgets.
#3 Air New Zealand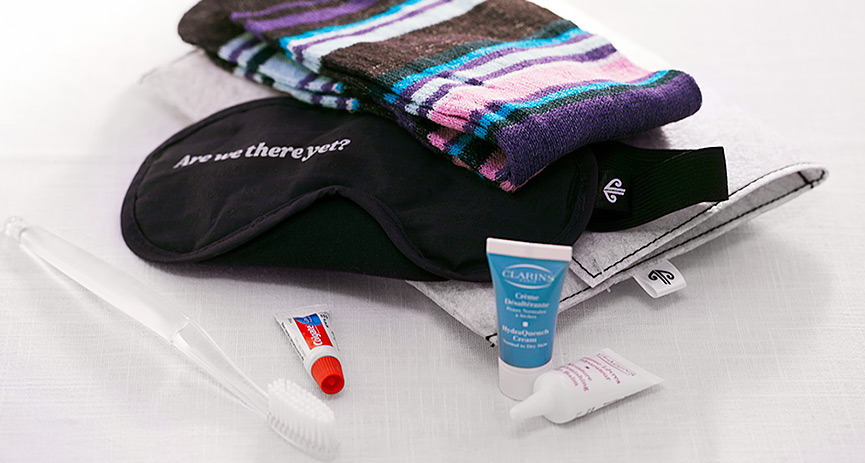 First and Business class passengers on Air New Zealand can expect an amenity kit with a little flair and typical Kiwi humour. With pocket sized toiletries from Clarins, stripey socks to keep the toes warm, a pen to fill out those pesky immigration forms and quirky eyeshades, the red-eye to London suddenly doesn't seem so bad at all.
#4 Cathay Pacific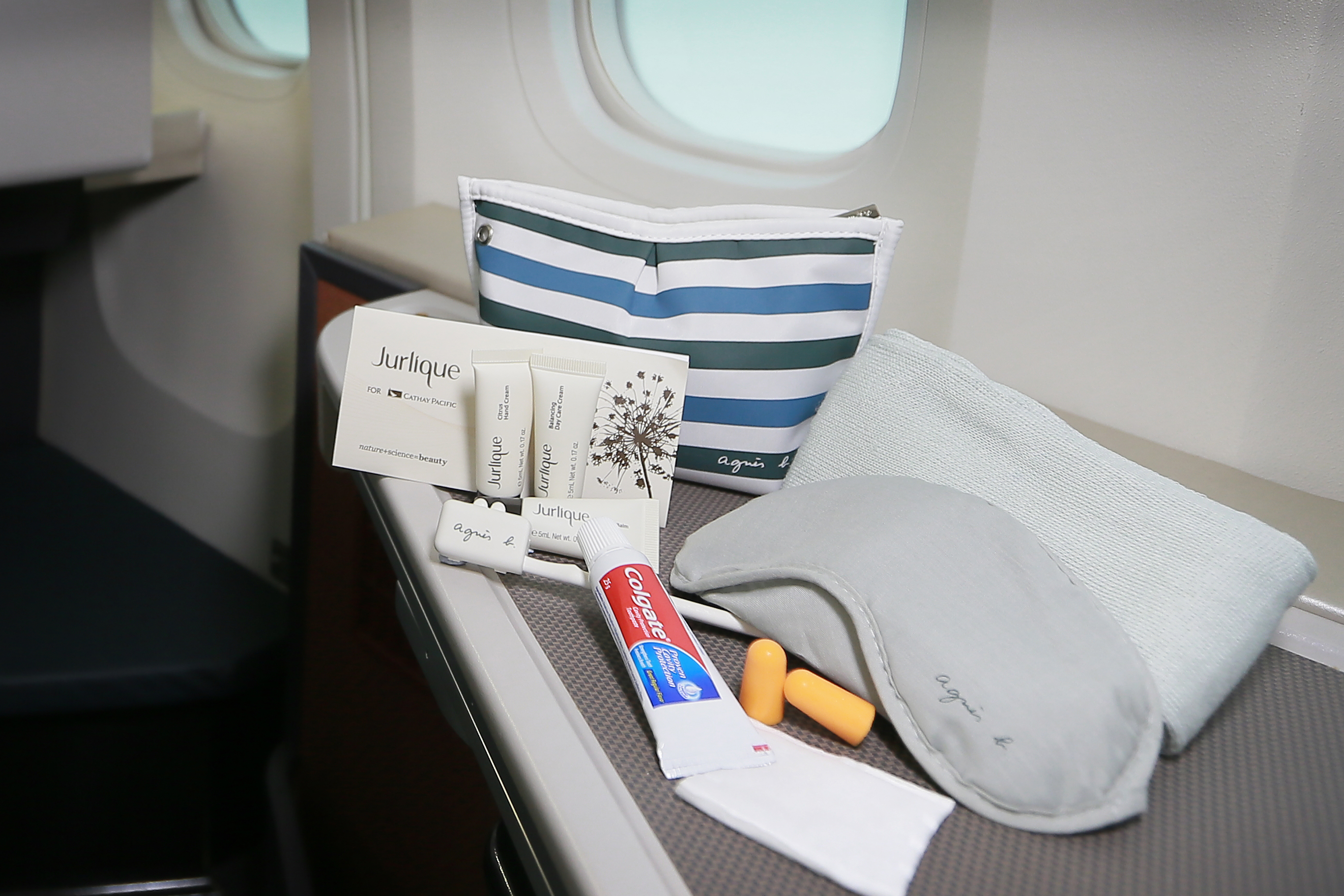 Cathay Pacific's First Class passengers receive Aesop kits with the brand's best selling Camellia Nut Facial Hydrating Cream and Rosehip Seed Lip Cream, Rind Concentrate hand and body balm, while business class passengers receive natural skincare brand Jurlique's Natural Lip Care Balm, Balancing Day Care Cream and Citrus Hand Cream.
#5 Air France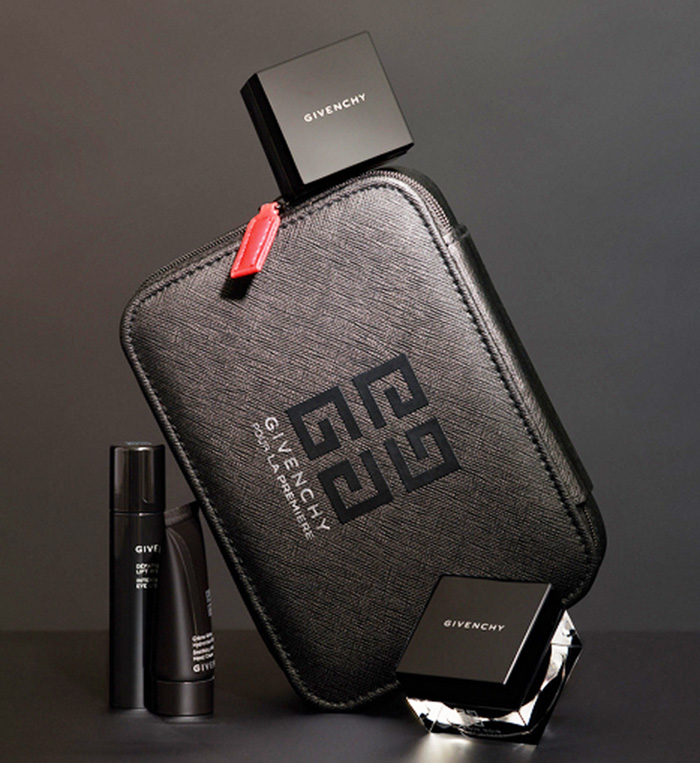 Upon launching their brand-new 777 First Class cabins 'La Première' last year, the French airline also upped its comfort kit game – providing goodies from luxury French brand Givenchy, containing face and eye creams to stave off dryness and fatigue, and an oshibori towel.
#6 British Airways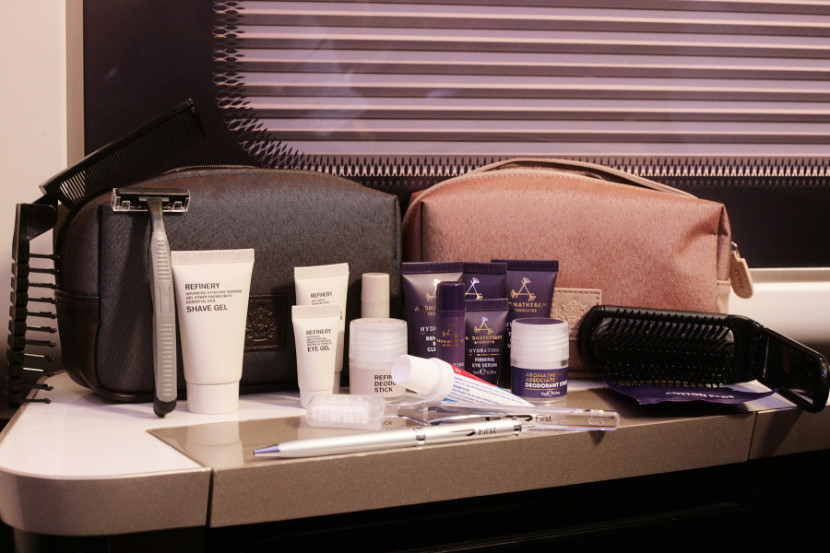 After conducting a research to find out what travellers really want in their first class comfort kits, BA partnered with Aromatheraphy Associates for kits for the ladies and The Refinery for the men. Ladies will love the goodies tailored to their needs: moisturiser, firming eye cream, hand lotion, lip balm and deodorant, while the men receive similar swag – with a masculine twist (no boring unisex scents here, hurrah!). Business class passengers are welcomed with toiletries by luxe British spa brand Elemis.
#7 Etihad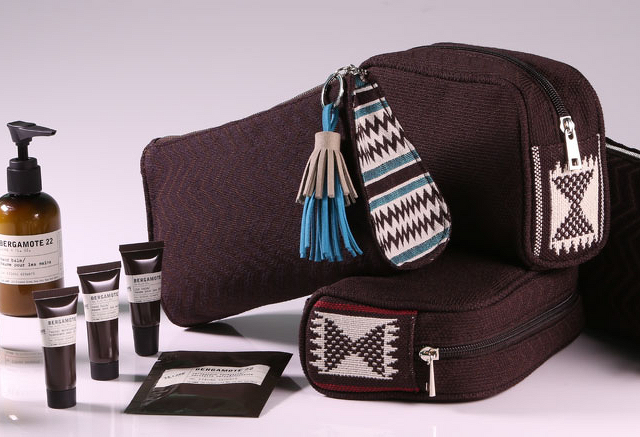 Showcasing their Emirati heritage, Etihad's kits feature patterns of the centuries-old Abu Dhabi weaving craft Sadou. Designed in partnership with Sougha, an initiative that aims to preserve Emirati traditions and promote local artisans, these kits contain luxurious fragrances from New York brand Le Labo (love!) and its famed Bergamote 22 range.
Do you have an airline comfort kit collection? Tell us about your favourites!