Celebrity nomads traverse the globe with their best 'accessory' hand in hand – their kids! Here they show you how to rock mummy-mini-me chic from New York to Saint-Tropez.
#1 Be Bold Like Bey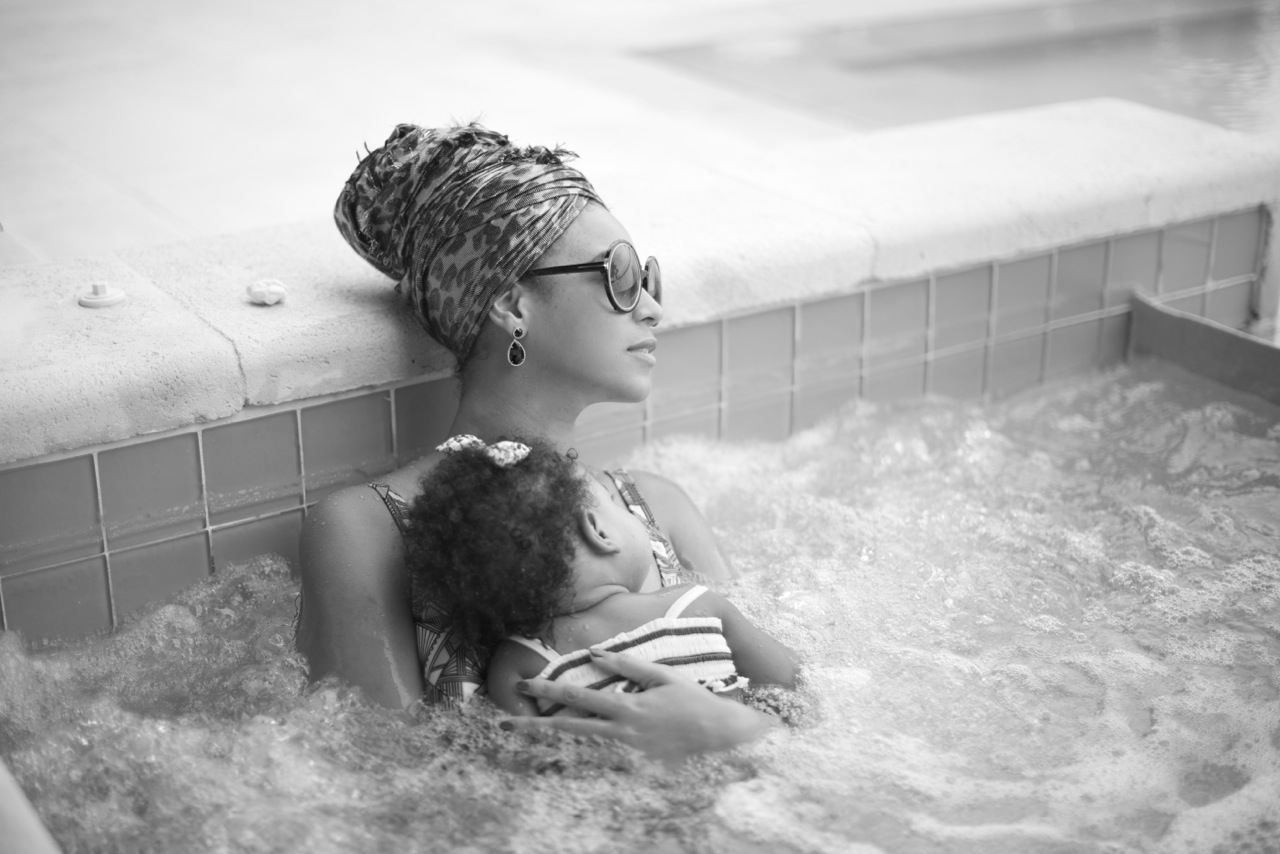 What's going on: Beyoncé and Blu Ivy soaking in a hot tub. Where exactly? Your guess is as good as ours! Beyoncé makes it no secret that she really, really values her privacy.
Get the look: Skip the swimming cap, it's time to whip out that scarf you told yourself you'd wear ("all the time!"), but you know, just never found the 'right' occasion for.
#2 Easy Breezy Does It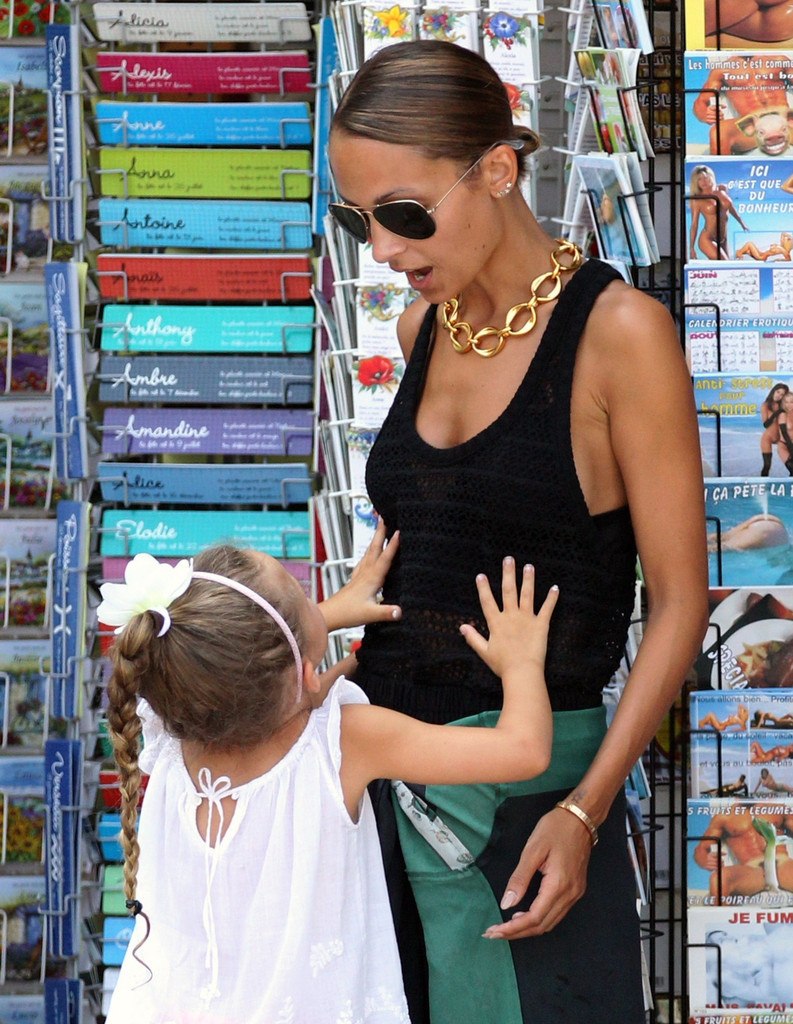 What's going on: Nicole Richie and daughter Harlow Madden roaming the streets of Saint-Tropez, France.
Get the look: The Mediterranean climate ensures blue skies for a good amount of the year, so opt for light fabrics and accessorise, accessorise, accessorise – a statement flower hair tie for Harlow, and a gangsta gold choker for Nicole.
#3 When You've Got Competition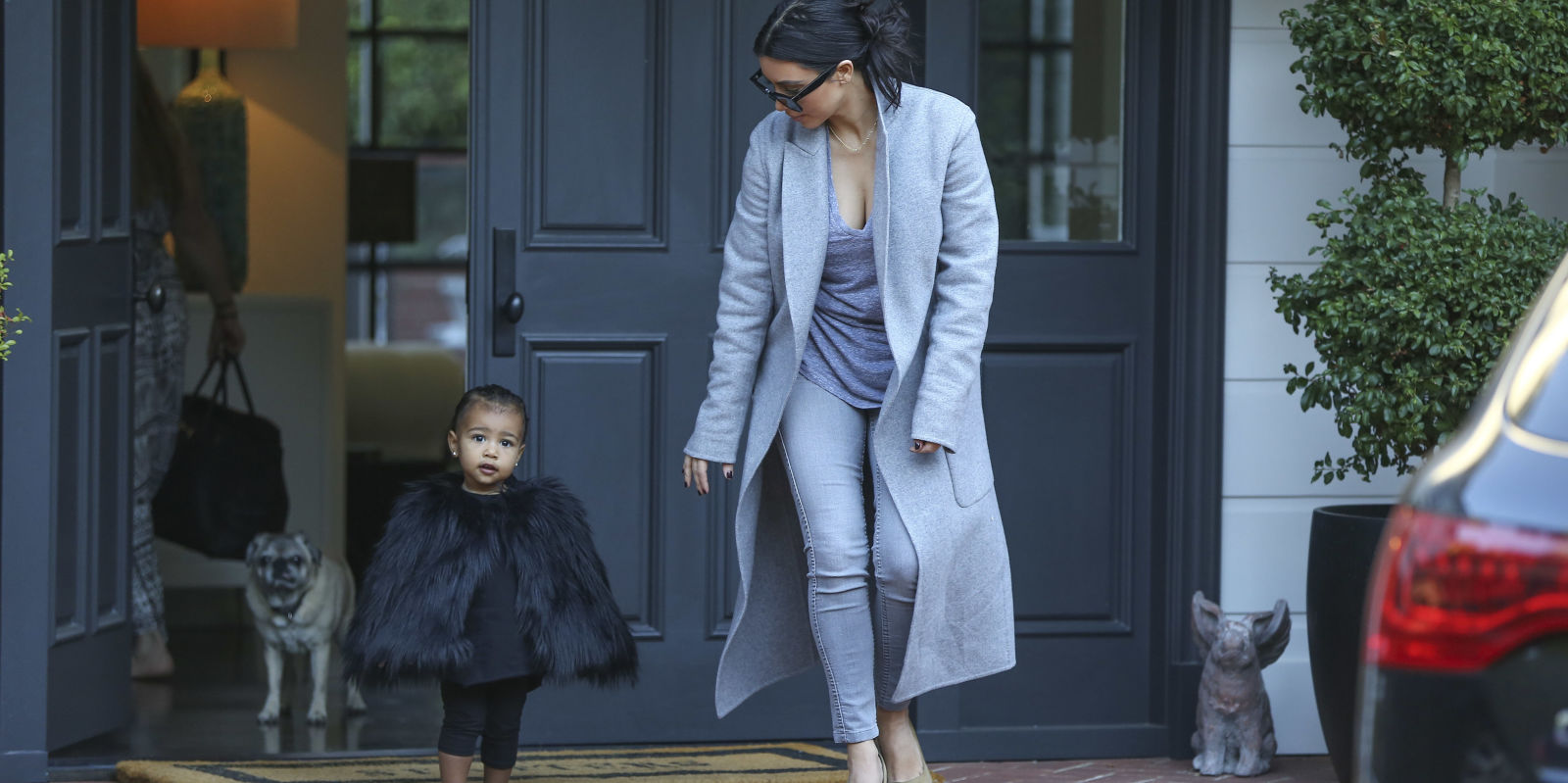 What's going on: Kim Kardashian and North West head out for play date with Hillary Duff and son Luca in Los Angeles. Who knew play dates these days had dress codes?!
Get the look: While KK has seen better days, North seriously outshines Mrs West in a furry black cape. In case you're wondering, little Luca came dressed in a sushi-printed shirt.
#4 If You've Got It, Flaunt It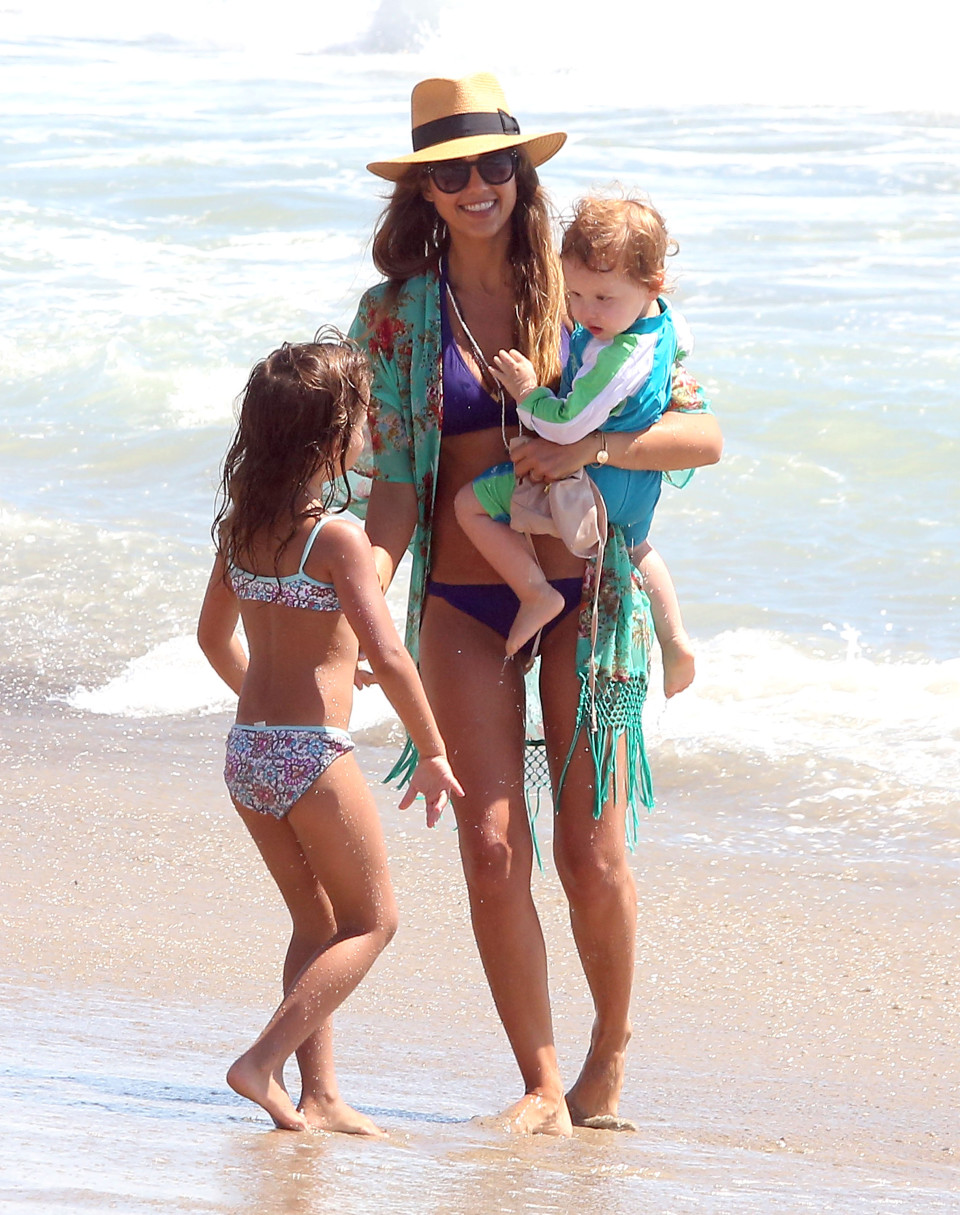 What's going on: Jessica Alba and her two daughters Honor and Haven spending labour day on a Malibu beach.
Get the look: Get the body, more like. And then show it off proudly with a cute two-piece complemented with a flowy kimono. We love how Honor honours (you know we love our clever wordplay) the floral motif of mum's kimono, and little Haven is dressed in the same shades of blue and green.
#5 Less is More, When it Comes to Style!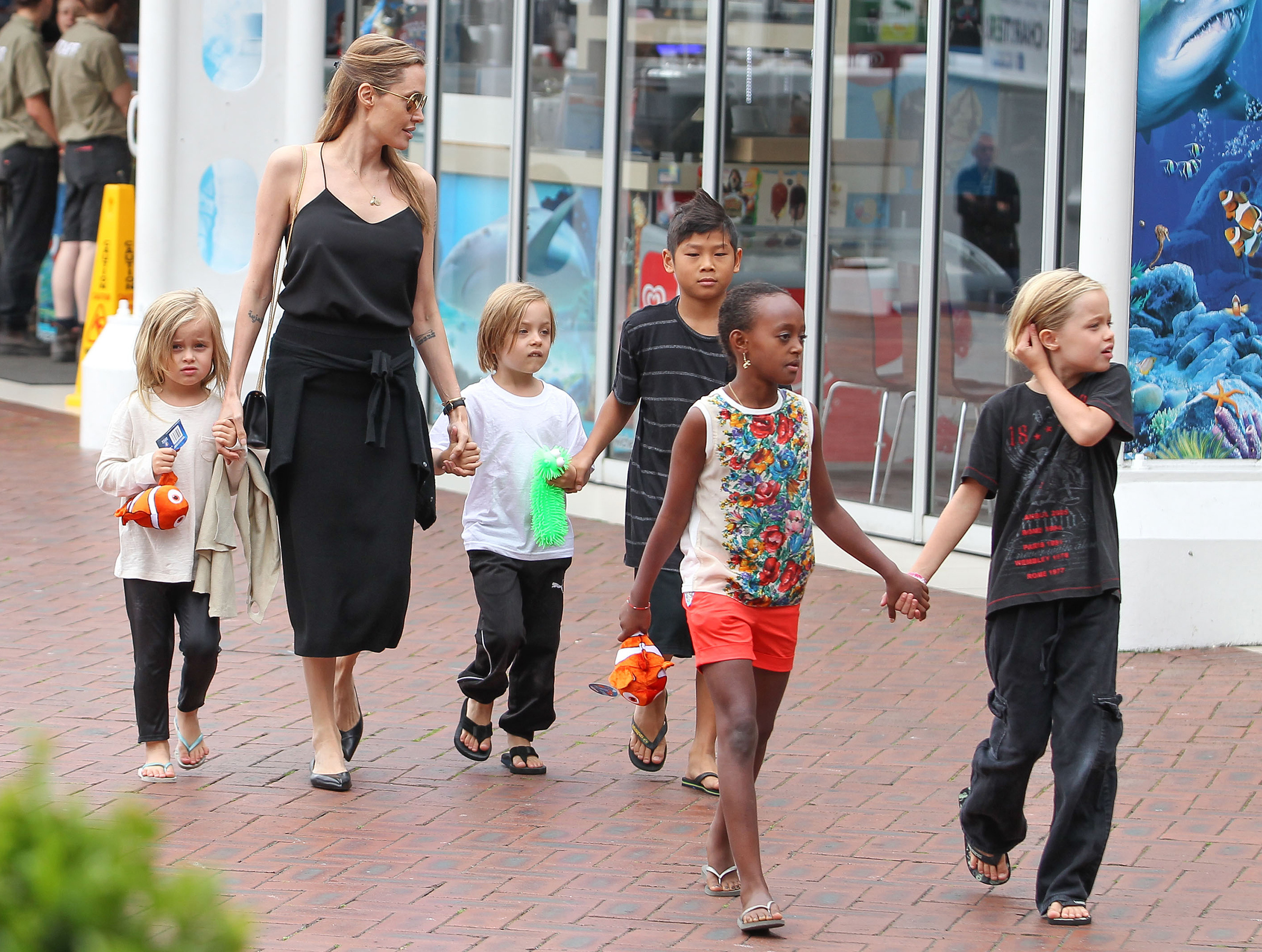 What's going on: The Jolie-Pitt clan (adopt us too, please!) visiting the Sea Life Sydney Aquarium in Sydney (bring us along too, please!).
Get the look: Angelina is too busy doing amazing Angelina things, so her style down under is effortless yet chic. Angelina was never one too try to hard, and it looks like her kids have taken after mum's winning casual-comfy style too. Oh, and find Nemo!
#6 Matchy Matchy = Win Win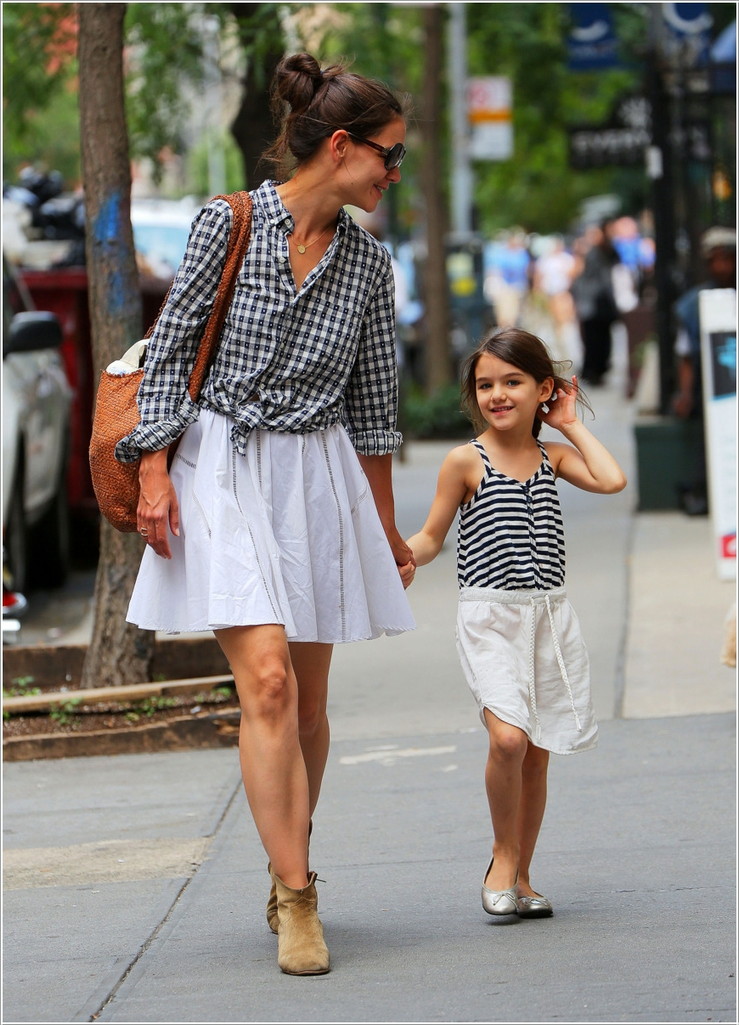 What's going on: Katie Holmes and Suri Cruise, who is just much of a celebrity, taking a stroll in New York City.
Get the look: Done right, as above, a matching combo guarantees "oohs" and "ahhs". Suri is known to pick out her own clothes, so we can't help but assume she's to credit for both ensembles. Good job, Miss Cruise!
#7 When You've REALLY Got Competition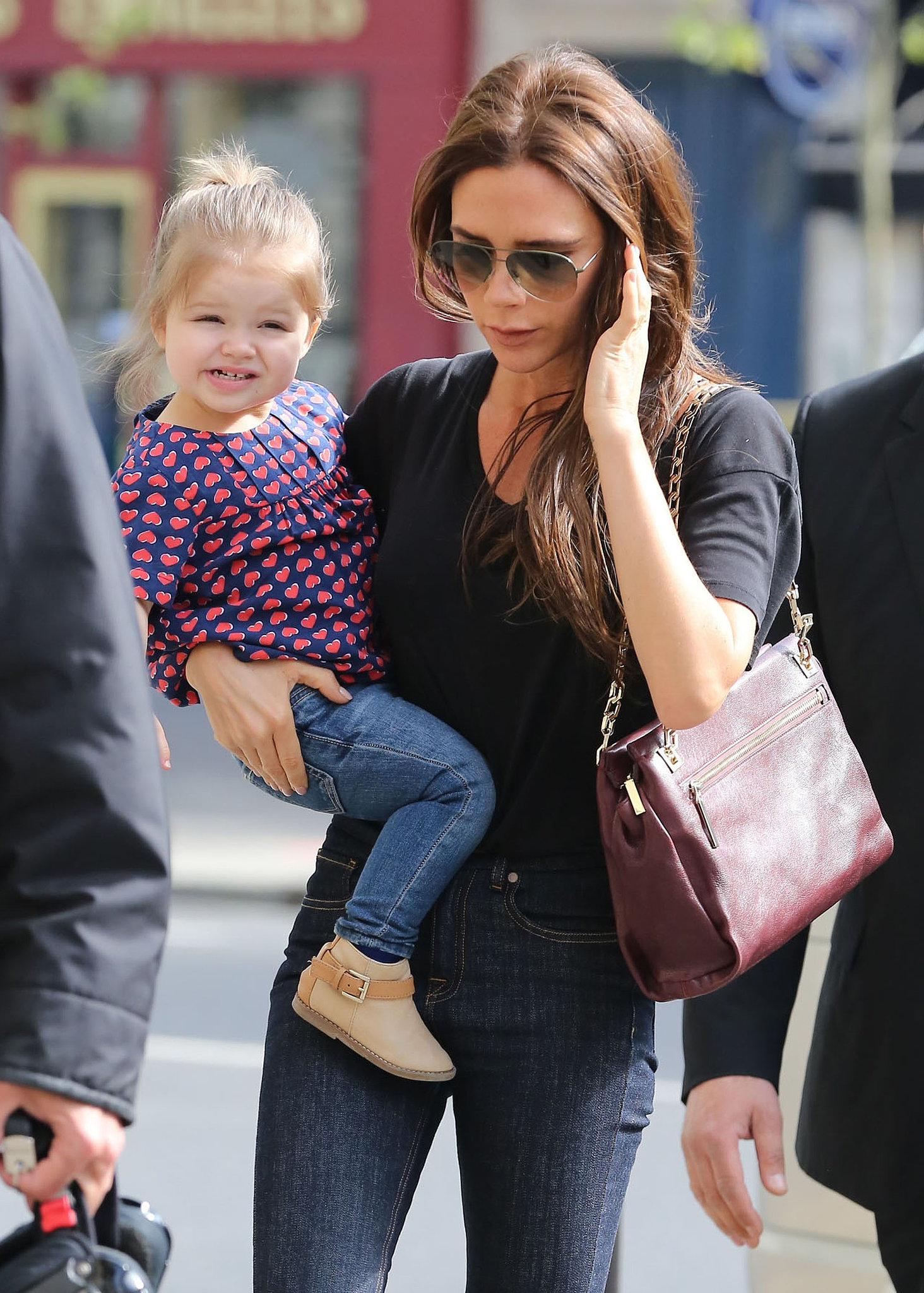 What's going on: Victoria Beckham and daughter Harper hitting the shops in Paris. Gotta keep their fashion game strong!
Get the look: It's hard to tell who the ultimate stylish nomad here is. Harper's got a fan blog dedicated to all things Harper-fashion related, AND after getting a smile from Anna Wintour herself, we've got to hand it to the three-year old. Here she is looking fab in a printed tunic and suede booties. Victoria looks great in black, as always.
#8 Of Textures And Prints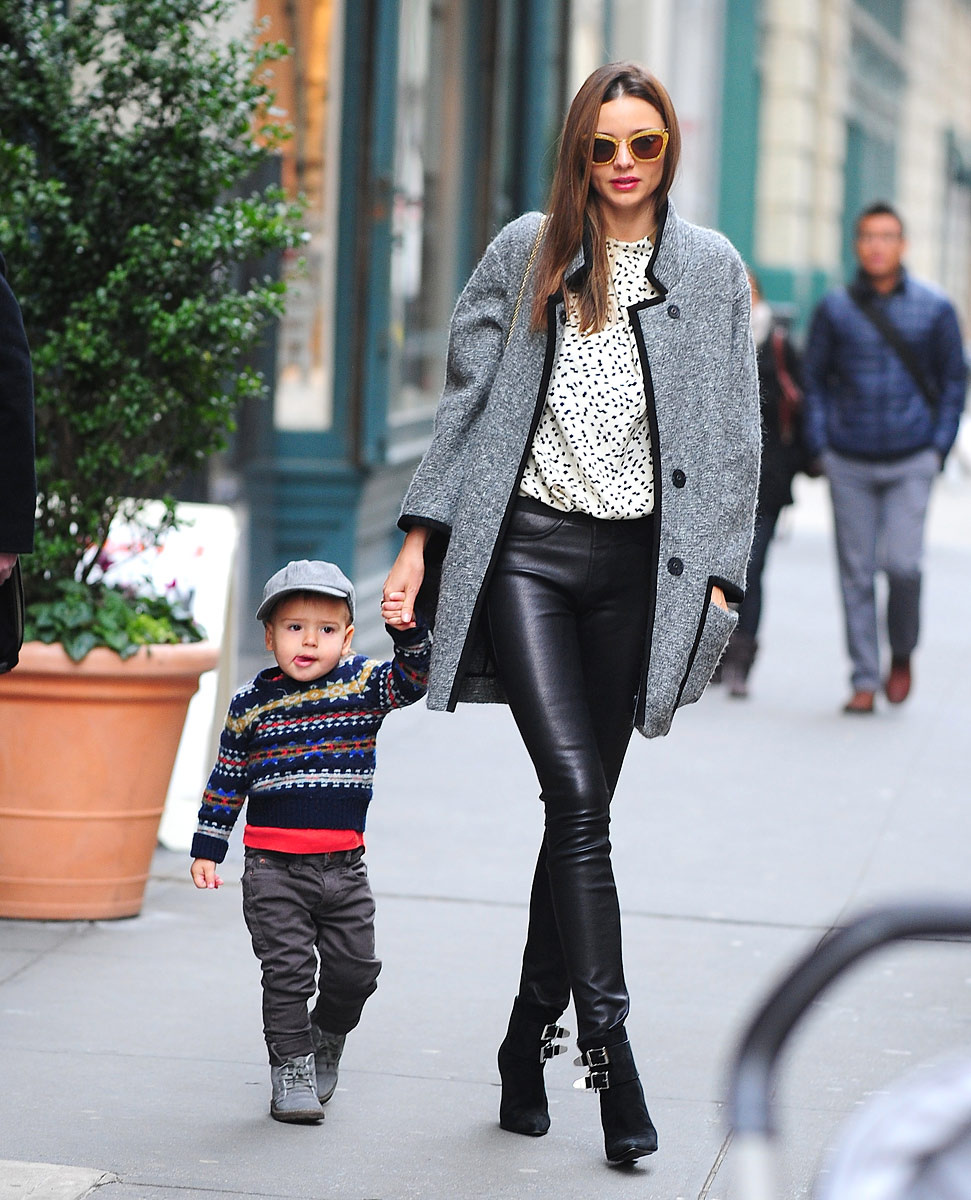 What's going on: Miranda Kerr and son Flynn taking a stroll around New York.
Get the look: Miranda's got a full-time fashion gig,  from the runway to the street, so it's no wonder Flynn seems to have picked up a few cues along the way. Here the mother-son duo get cosy with a knitted sweater for him, and for her; leather pants with a rocking pair of booties.
#9 Go Boho or Go Home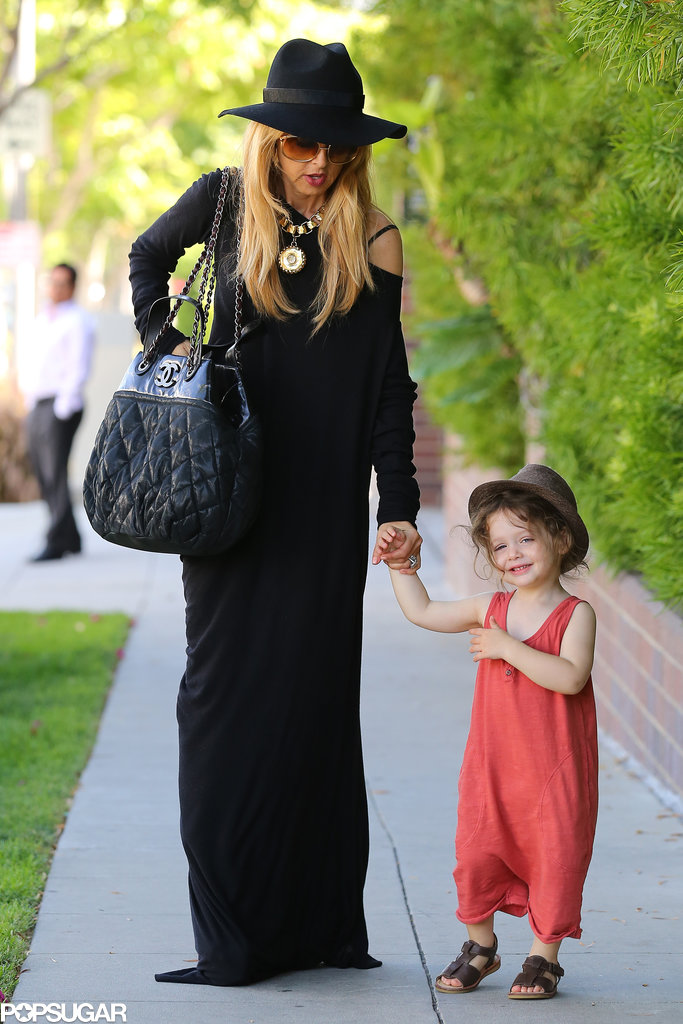 What's going on: Rachel Zoe and son Skyler Berman shopping in Los Angeles, as stylists do.
Get the look: Is that not the most hippie chic onesie you've ever seen? And paired with those sandals and fedora? Absolute. Rachel Zoe. Perfection. Momma Zoe keeps things 'simple' yet sophisticated, in true Rachel Zoe style, with a loose-fitting frock and heavy accessories.
#10 Fashion is Meant to Be Fun!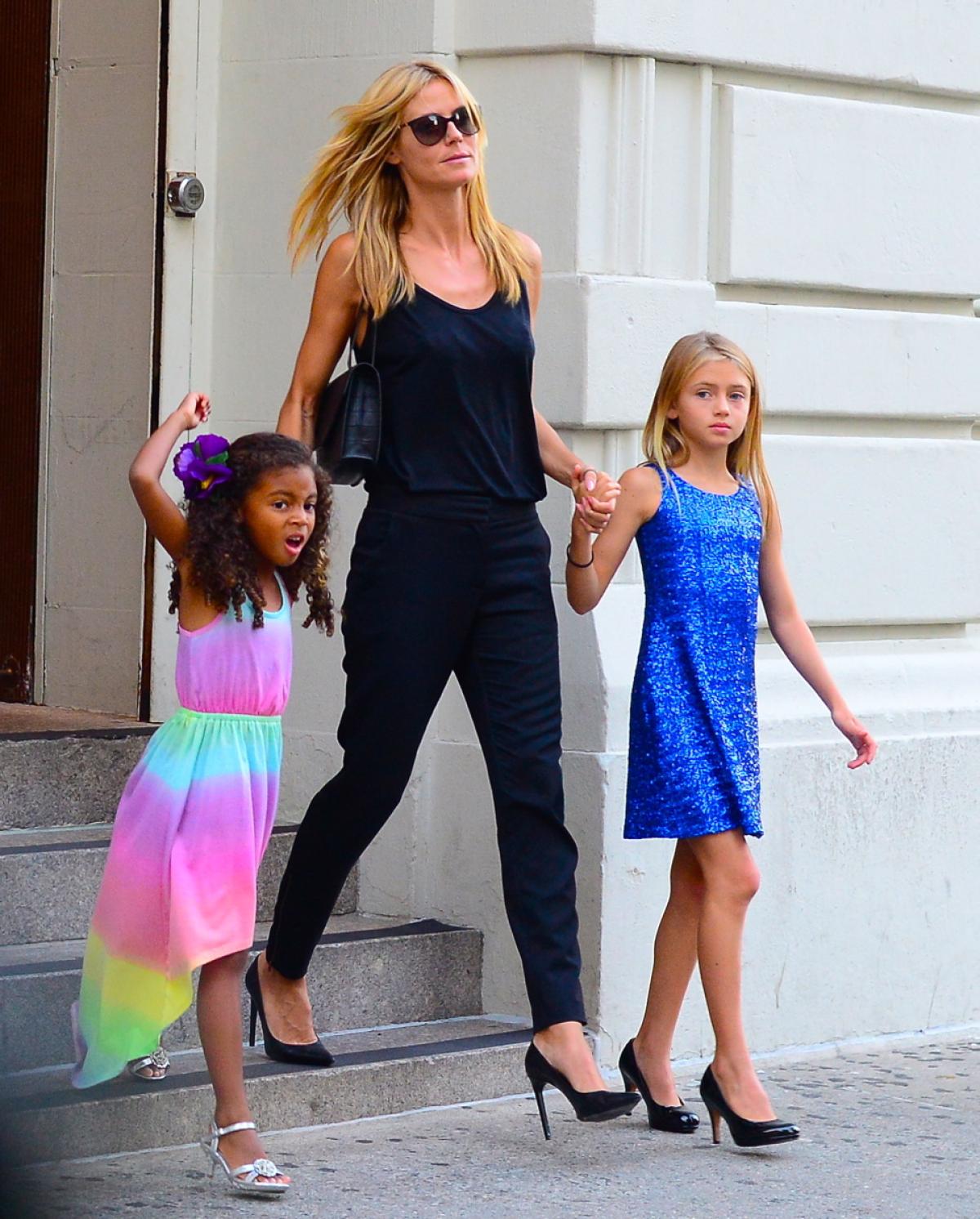 What's going on: Heidi Klum and daughters Lu and Leni having a lunch date at Nobu New York.
Get the look: Have you ever seen such a well-dressed lunch party? We honestly can't decide which of the three looks we like best, so we'll go with this verdict: Heidi's jumpsuit for the airport, Lu's rainbow sundress for the beach, and Leni's sequined number for a fancy dinner.
Where'd you like to bring mum?