Spending the weekend in bed is the next best thing to being out and about the world. Nothing completes a quiet weekend more than having a couple of good movies to look forward to and food to go with it. This weekend, kick things up a notch with movies that will inspire you to travel, and the perfect snacks you'll be craving for to go with them.
#1 Midnight in Paris (2011)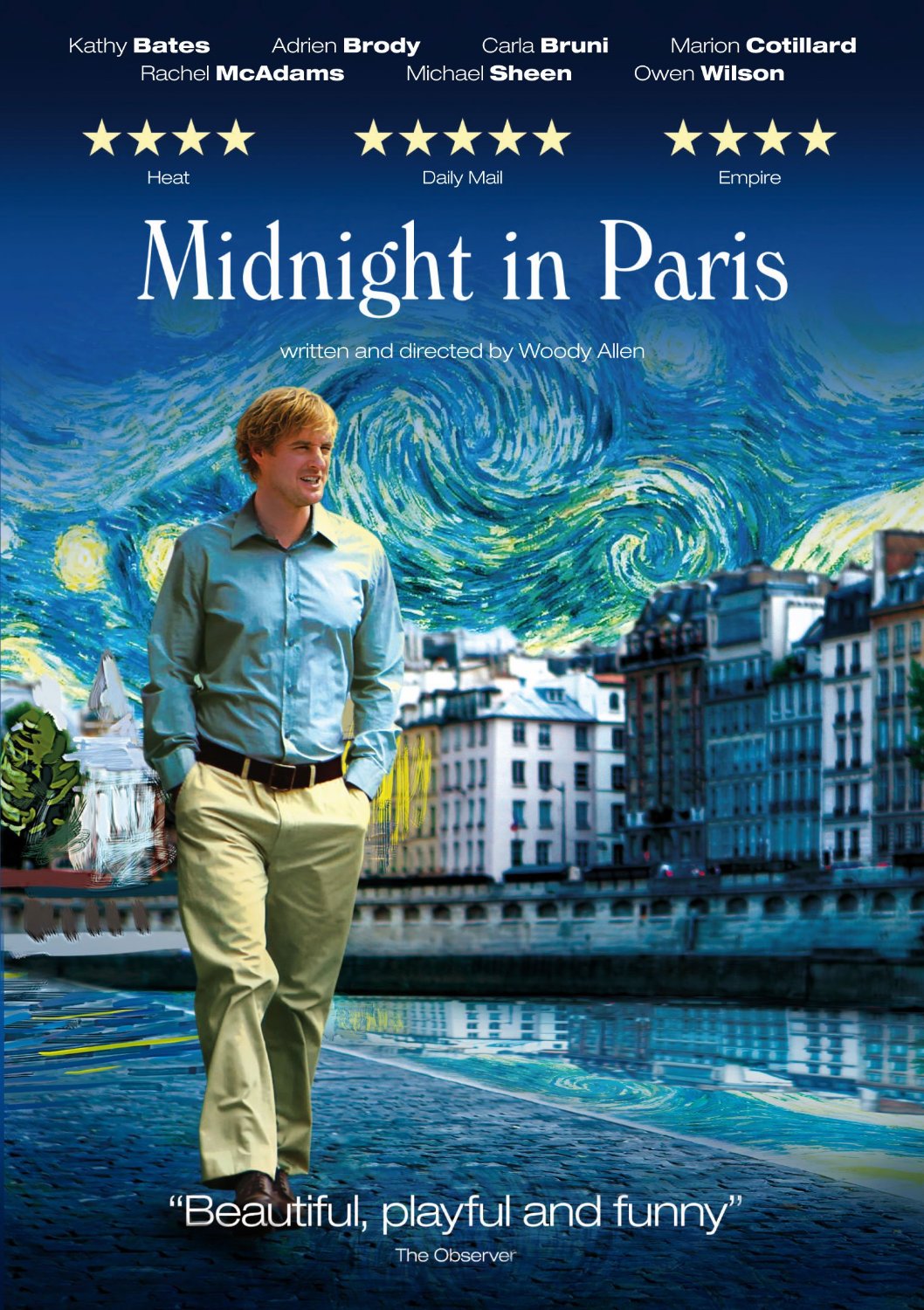 Where it takes you: As far as your feet can take you in Paris.
The plot: Owen Wilson plays an American screen writer on a trip to Paris with his fiancè (Rachel McAdams). Magically, he's transported back into the 1920s after getting lost in the streets at midnight. Don't pay too much attention to the how of it. You won't get an answer. But in these midnight wanderings he meets amazing figures from back in day; he befriends Ernest Hemingway, parties with the Fitzgeralds and gets his work critiqued by Gertrude Stein herself. It's the one movie where Rachel McAdams doesn't play the dream girl (not a spoiler alert, it's pretty obvious from the get-go).
Movie snack: Profiteroles or choux à la crème. In less fancy terms, it's a cream puff.
#2 The Beach (2000)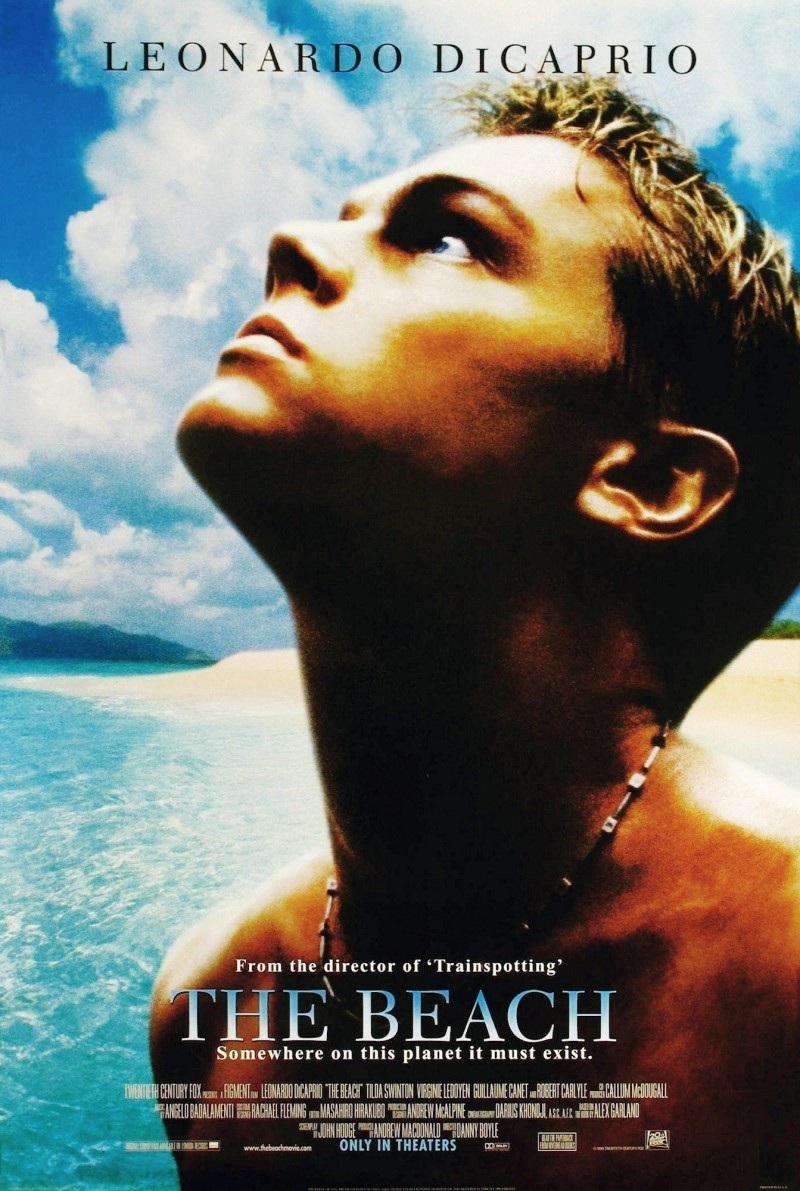 Where it takes you: Thailand; first to Bangkok, then to Koh Phi Phi where the most of the movie was shot, and Koh Phangan. 
The plot: Twenty-something year old Richard (Leonardo Dicaprio) is your typical backpacker from America in search for something different, where else but in Southeast Asia. He finds a map to a secret island and along with two French companions, sets out on an adventure. Anyone who's been to Thailand or intrigued with the party scene in Koh Phangan will surely appreciate how real this film is.
Movie snack: Grilled seafood accompanied by a few Singha beers.
#3 Lost in Translation (2003)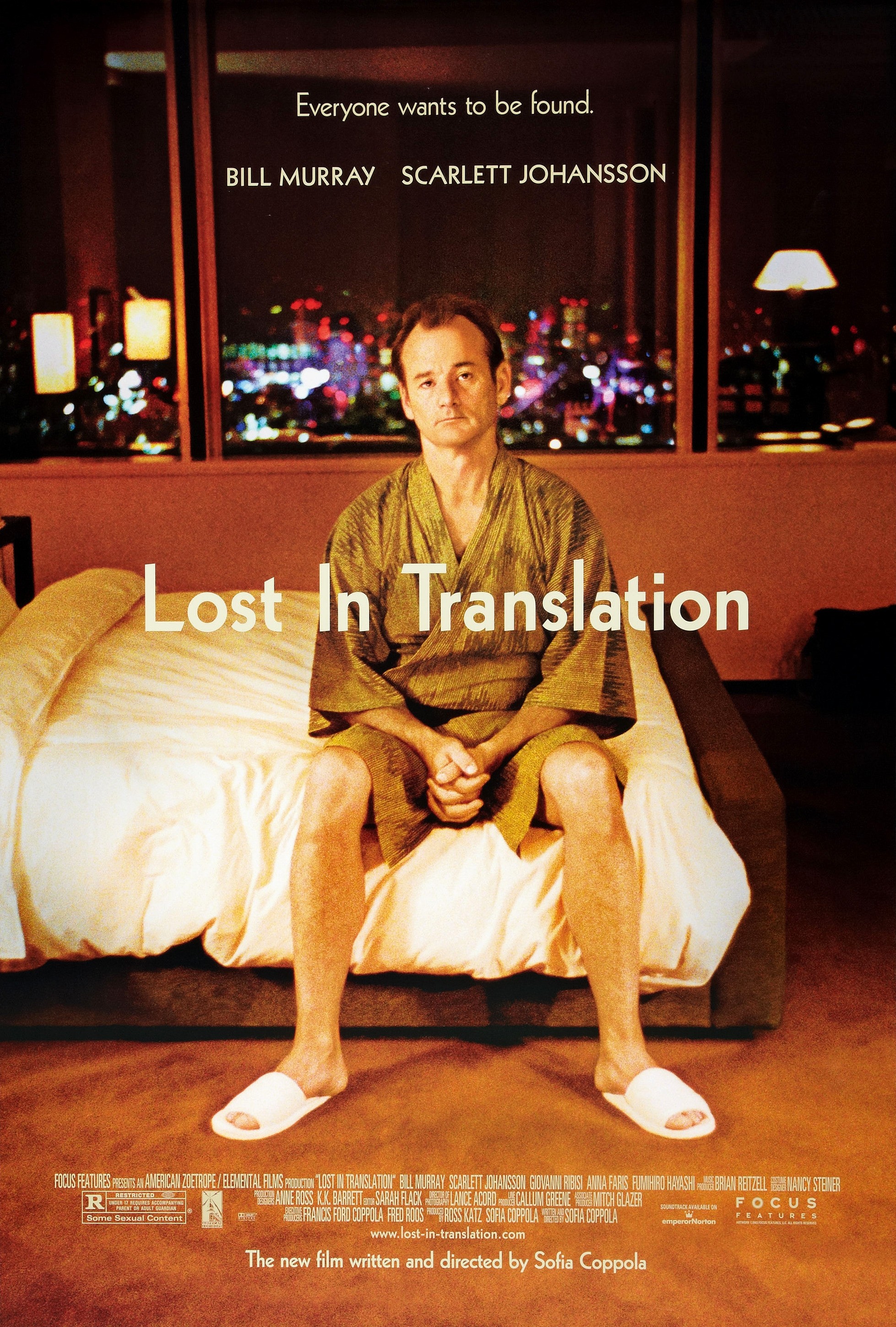 Where it takes you: Tokyo, Japan
The plot: It's a simple story line brought to life with a neon-bright vibrant look at life in the cosmopolitan Tokyo. Bill Murray plays a has-been movie star who forms an unlikely friendship with one Scarlett Johansson, the neglected wife of a photographer. This beautifully-shot film truly depicts the experience of adapting to a new culture, through its quirks, loneliness and moments of pure self-discovery.
Movie snack: Sushi. The pair enjoy a good Japanese at an actual restaurant called Ichikan. The sushi "chef" is actually the restaurant's owner.
#4 Up in the Air (2009)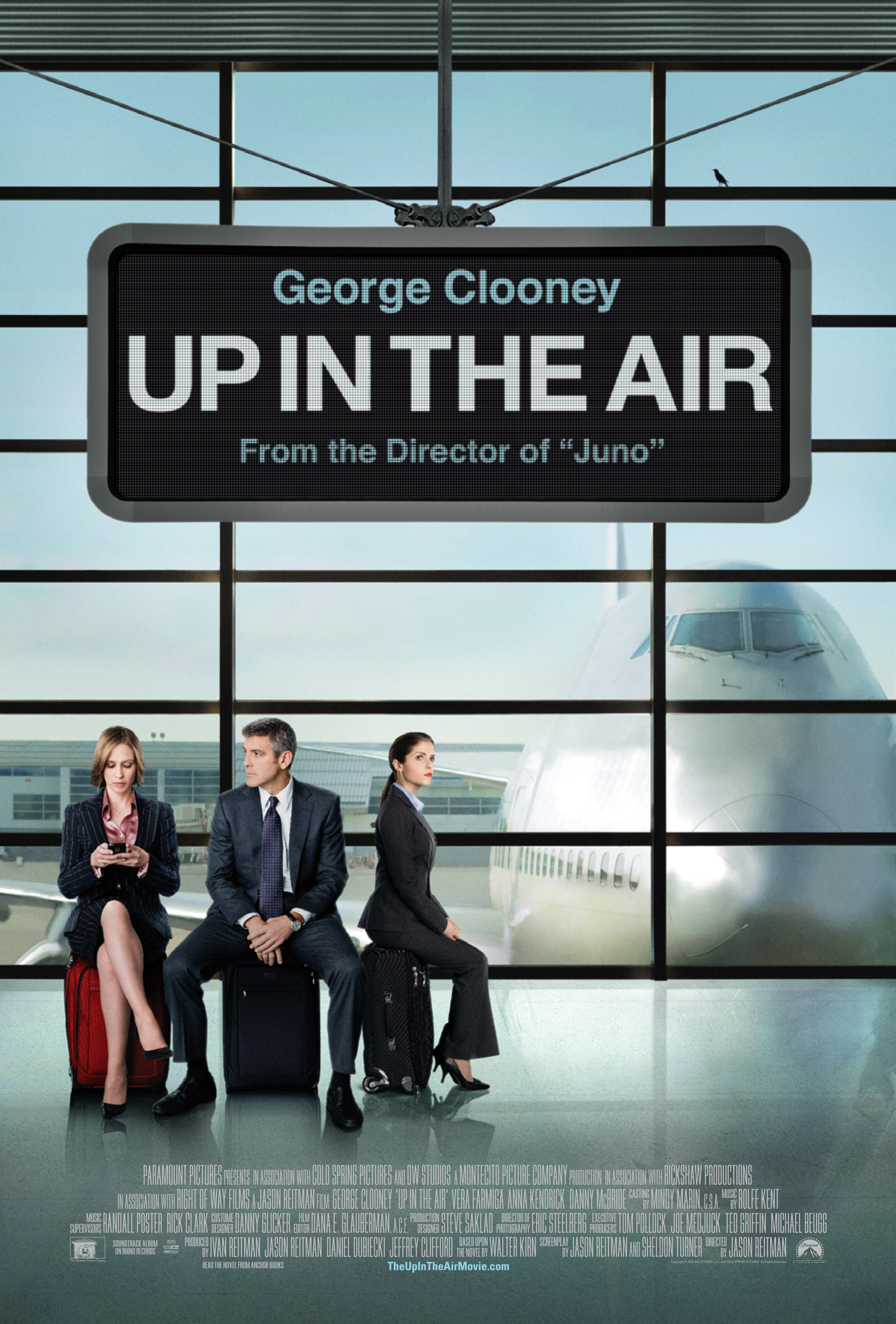 Where it takes you: The airport (keep an eye out for some excellent packing tips).
The plot: Set in an alternative universe, having George Clooney fly all the way to see you is the last thing you want. Mr. Amal plays a corporate downsizer who travels accross America to fire people. He's teamed up with Anna Kendrick, a young, enthusiastic fresh grad with ideas of her own. The life of a nomad (and sometimes a lonely one too) is captured accurately in this film.
Movie snack: It's as good a time as ever to get through your stash of airplane peanuts.
#5 Eat, Pray, Love (2010)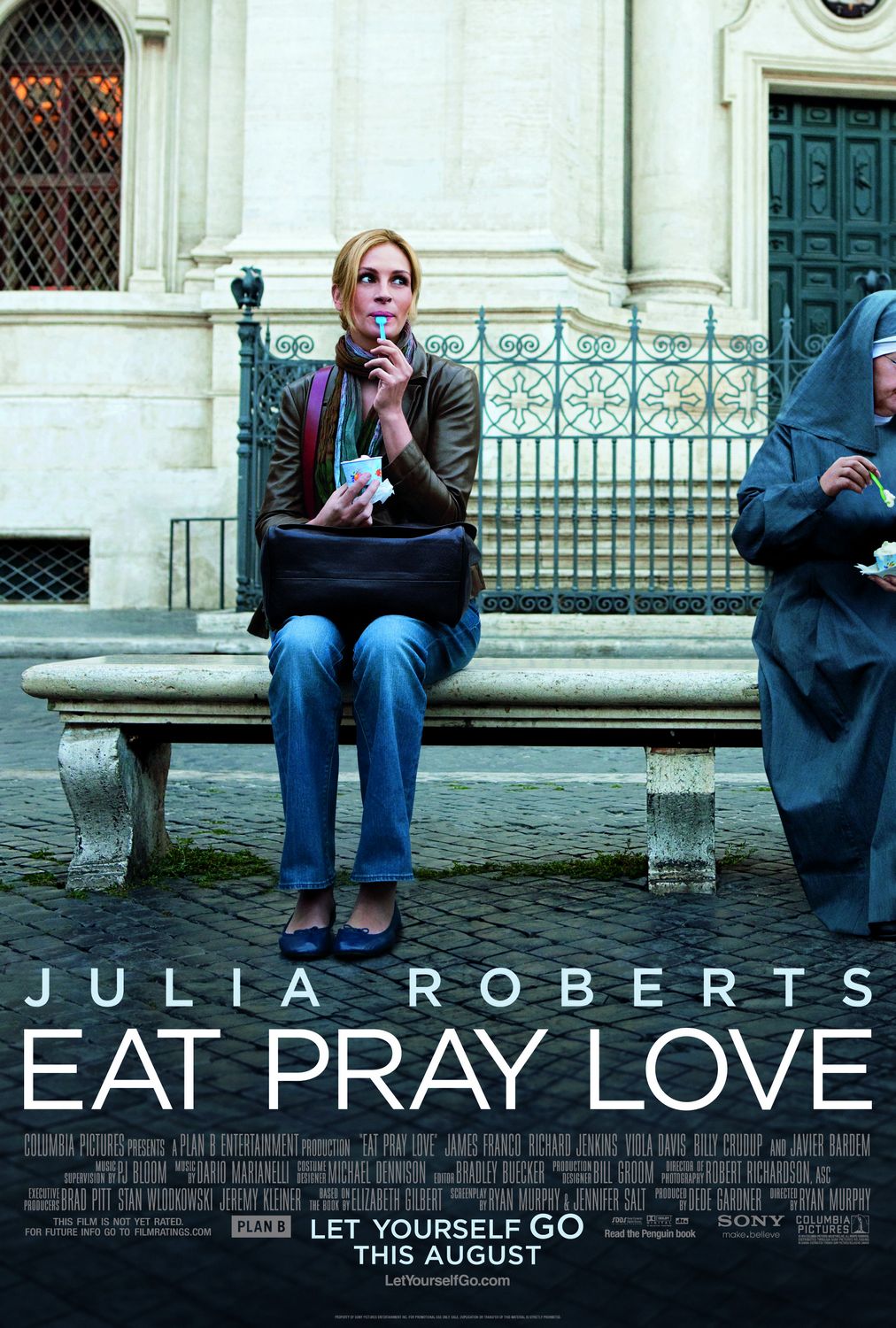 Where it takes you: Italy, India and Ubud in Bali.
The plot: An unhappily married Liz Gilbert (whom the movie is based on) played by Julia home-girl Roberts, decides to break free and find herself in the world. After ditching James Franco in New York (someone explain how, please), she travels for food to Italy, spirituality in India and finally, finds love in Bali. An interesting fact — it was directed by Ryan Murphy, the same guy that created Glee. No song and dance in this flick, good riddance.
Movie snack: The fist travel destination is Italy, where you'll definitely crave pizza, pasta and gelato. You'll be fine once you get to India and then to Bali, unless you've got space for a little banana leaf rice.
#6 Under the Tuscan Sun (2003)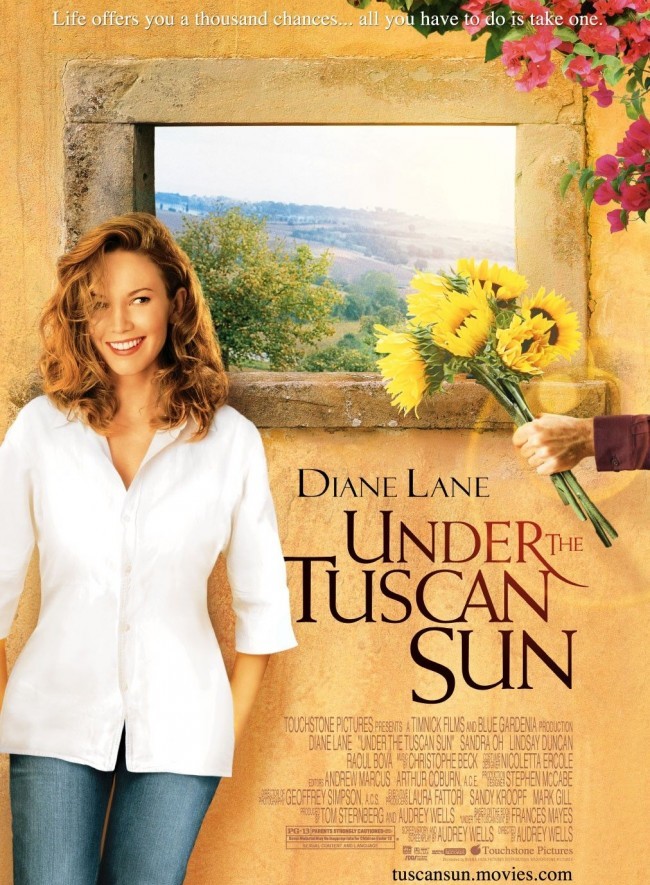 Where it takes you: Vineyards in Tuscany, Italy.
The plot: In the movie that sometimes makes us want to pack up and start anew, Diane Lane plays a writer who impulsively moves to a villa in Tuscany (now you know why). From there it's pretty much wine, Italian food, charming villa life, hills and beautiful scenery, and naturally, a love interest played by Raoul Bova.
Movie snack: Wine and cheese. Lots and lots of it.
#7 Vicky Cristina Barcelona (2008)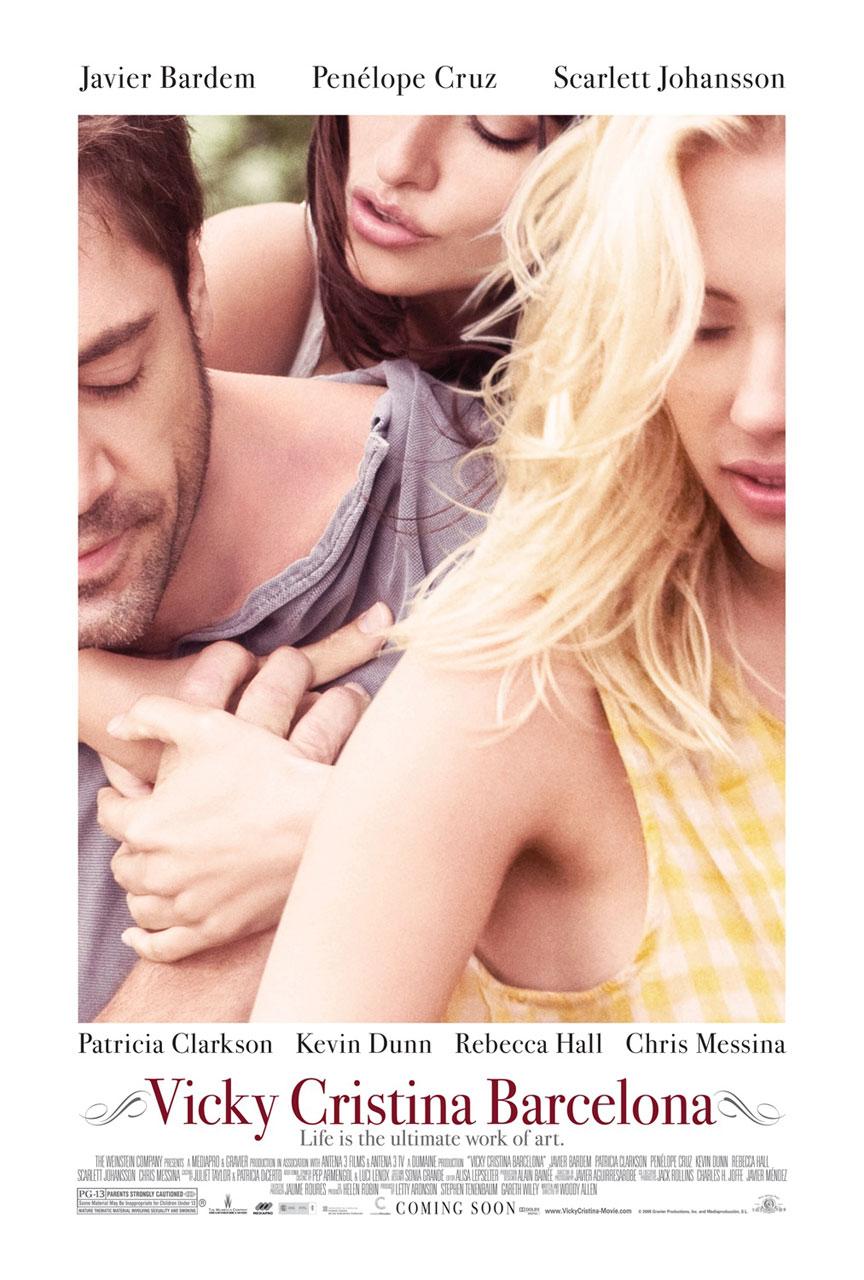 Where it takes you: Barcelona and the Spanish countryside.
The plot: Cristina and Vicky are two girlfriends on holiday in Spain. Unknowingly, they both fall the same free-spirited, charming as heck painter (Javier Bardem). Cristina wins, because she's played by Scarlet Johansson. In comes Penelope Cruz, who plays Bardem's crazy ex. This is one story you have to keep up with, or you'll seriously confused by the end of it. And if you're lucky, it'll bring out an artistic side to yourself waiting to be tapped into.
Movie snack: Anything but shellfish, which if Cristina hadn't eaten, would have completely altered the course of the movie.
Live your life like a movie you'd add to this list. 
.