Let's be honest: a vacation with the kids doesn't always equal a vacation for the parents. In fact, the constant running around and worrying about carefree children is most likely to be more stressful. Without sacrificing style and relaxation, these beachfront destinations not only offer a peace of mind for parents with mild currents, there are also plenty of fun activities so kids don't get bored.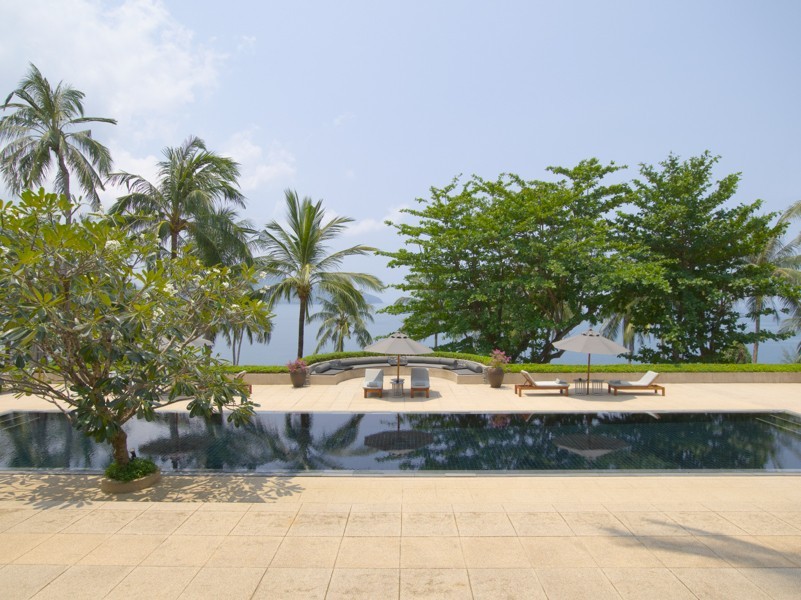 Why: There are many beaches to choose from and they're all dotted with shady coconut trees for that idyllic beach feel, but most importantly, there are plenty of activities that's fun for all ages to keep everyone entertained.
Stay: The luxurious Amanpuri is nestled in a shady coconut plantation overlooking the dazzling waters of the Andaman Sea and its private white sand beach. Four restaurants around the resort satisfies appetites whether it's fish and chips or tom yam gung. Of course there's a dedicated pool for kids, plus activities on the beach during peak seasons and ice cream carts offering cold treats on really hot days (which is most days).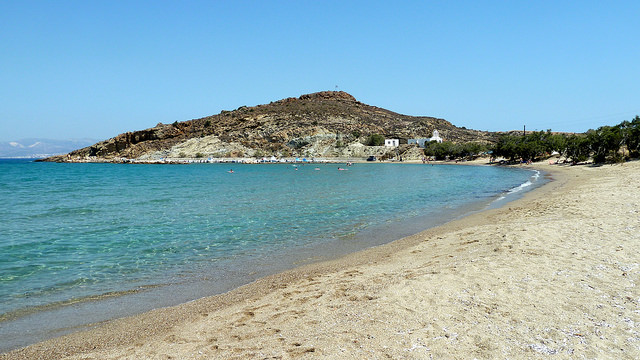 Why: There's no such thing as picking a bad beach in Greece — but Paros, which is located in the middle of the Cyclades, has a bit of everything (plus, its location makes an ideal base for exploring the Cycladic islands). There is the more exciting side with bars and shopping, and a calmer side that's perfect for a family vacation.
Stay: Located in the tranquil fishing town of Ambelas, Zefyros Villa offers expansive views of the Aegean sea and is a stone's throw away from the beach, where white sand meets crystal clear, shallow water that's perfect for swimming lessons. A few minutes away by car is the busier town of Naoussa for shopping, wining and dining.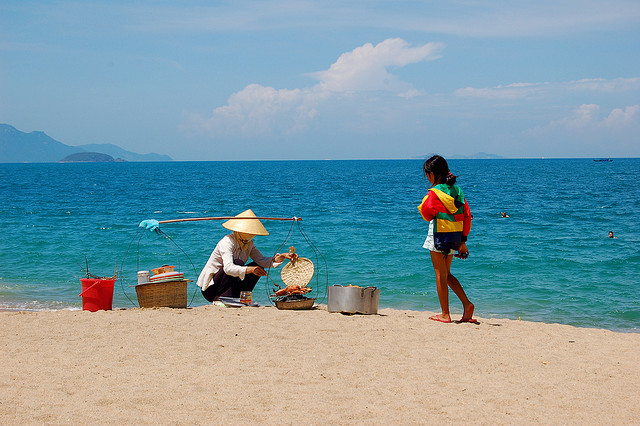 Why: Peaceful and relaxing, there are plenty of things to do and see in the coastal city of Nha Trang, including boating excursions, scuba diving, dipping into of the hot springs to visiting cultural sites like the pagodas or the Nha Trang Cathedral. There's also laid-back shopping centers and bustling markets to explore so there's something for every member of the family.
Stay: The Mia Resort Nha Trang is nestled amongst stunning sea views and manicured gardens so you're guaranteed views to melt the stress away. Skilled supervisors are on hand to provide kids with fun-filled adventures whilst parents get their much deserved time to themselves. On Saturdays, kitchen staff teach the young guests how to bake and decorate cupcakes while on Sundays, there are pottery painting, games or dress ups.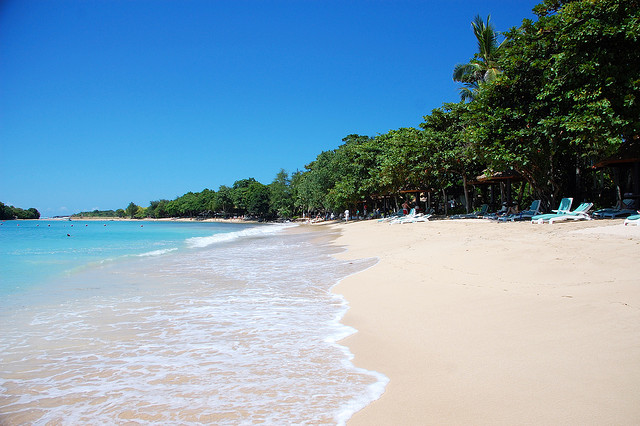 Why: This tranquil side of Bali is home to some of the best beaches the island has to offer, and here's why: from pristine white sandy beaches to clean clear blue waters and some of the mildest currents, it's also the most child-friendly side of the island, too.
Stay: Set in extensive grounds, The Mulia Resort has not one or two or three but FOUR pools in total for guests to choose from! Add to that nine eateries, a gift shop, a kid's club and water sports at the beach — all ensure that the little ones (and not-so-little ones) are kept busy all day.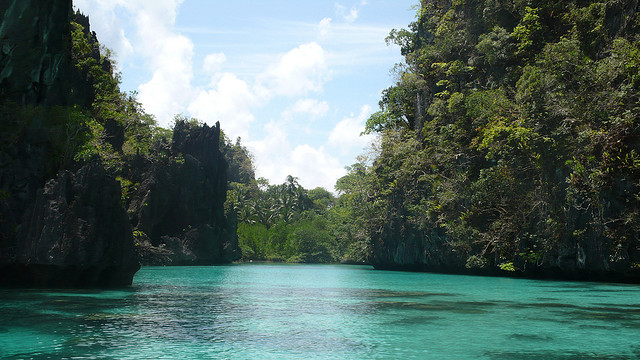 Why: With limestone cliffs looking over crystal clear waters teeming with colourful marine life and lapping over white sandy beaches, El Nido is stunning. A combination of fun, relaxation and adventure, El Nido's rich flora and fauna mean there's always something new for the kids to learn and explore.
Stay: What better way to teach our future generation about nature and preservation than to immerse them in it? At El Nido Resorts Miniloc Island, guests are encouraged to participate in the resort's eco-friendly mission — all guests are given an eco-checklist to record the wildlife seen and there are also eco-guided tours to nearby caves and islands. The resort's all-inclusive rates mean parents won't have to carry around their wallets and cash for meals, water sports or island tours.
Where will you choose to go for your next family vacation?