It wasn't too long ago that Singaporeans were literally in a tizzy when the Michelin Guide awarded two Hawker stalls a One-Michelin star, confirming what those in Asia have known for centuries: street food is where it's at. So, while Hong Kong Soya Sauce Chicken Rice and Noodle (which is kind of the best name ever) and Hill Street Tai Hwa Pork Noodle have now become legendary, there's some other celebrity chef street food 'vendors' you might want to check out:
#1 Hujan Locale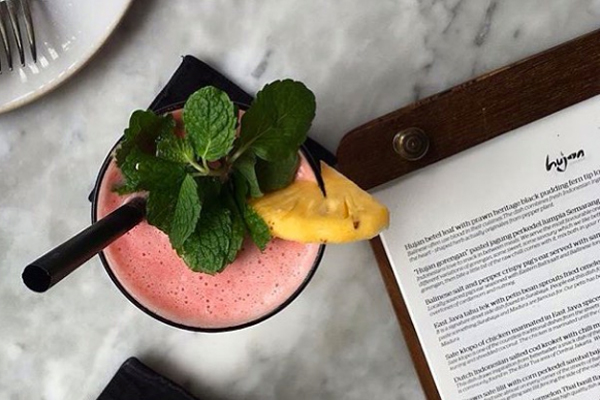 Who: Will Meyrick 
Where: Ubud 
What: With six restaurants spread out amongst Bali, Kuala Lumpur, and Hong Kong, Will Meyrick is onto something, and that something is good. Sarong put Meyrick on the map and remains a fail-safe Bali institution, but his most recent venture – Hujan Locale brings it down a notch (in pretension and price-point only) and shouldn't be missed for those who find themselves Ubud-bound. Indonesian classics such as Beef Rendang, Acehnese Curry and snack-time-staple Gorengan may just ruin you from ever visiting a gerobak again.
Also Read: 10 Asian Street Foods You Need to Try In Your Lifetime
#2 Jinjuu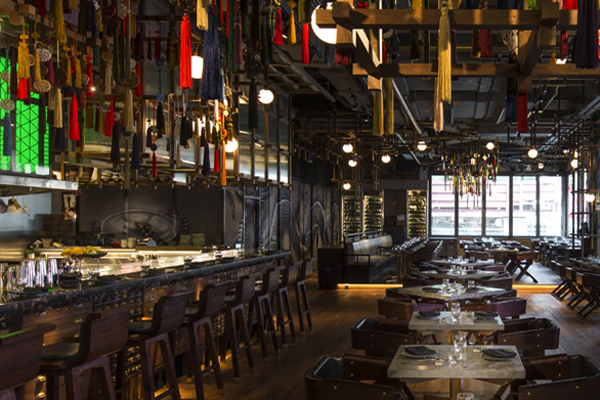 Who: Judy Joo 
Where: Hong Kong 
What: Chef and host of  "Korean Food Made Simple", Judy Joo is a force. First earning an engineering degree from Columbia, Joo left her comfort zone in the dust to pursue her true passion: cooking – and thank god. Cut to a stint at Gordon Ramsey's London flagship and then winning the title of Iron Chef UK (being the only female to ever do so), Judy's now killing the restaurant game. With the first Jinjuu opened in London in early 2015, the Hong Kong branch soon followed. Almost a year later and Jinjuu is still packing it in – serving up the finest Korean Anju on the island. Make sure not to leave the premises without trying the Korean Fried Chicken, while the classic Negroni gets Gangam styled with Hwayo 41 Soju and Suze gentian root liqueur.
Also Read: Seoul Yummy: Cheatsheet to the Best Street Eats in Seoul
#3 Lucky Suzie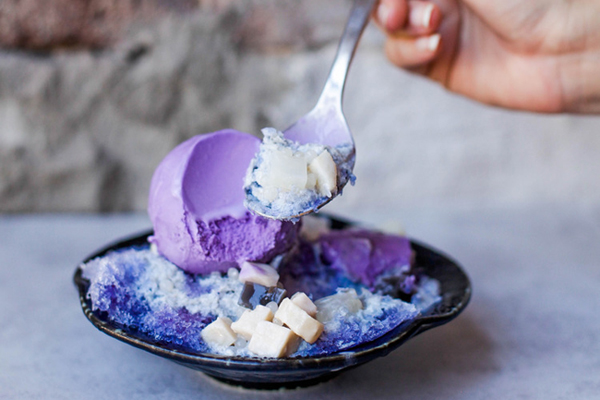 Who: Zach Tan
Where: Sydney
What: Not quite as famous as the other big-hitters on this list, in-the-know Sydneysniders have religiously frequented Devon Cafe and Devon on Danks for brunch and other daytime delights. With their latest venture in Darlinghurst, however, Chef Zach Tan is giving the dinnertime thing a go with a menu focused on Malaysian Hawker food from Penang – Char Koay Teow included. In his own words, Lucky Suzie is "cheeky, flirty, and a little bit quirky" – just our type.
Also Read: On The Road: A Penang Food Guide For The Hungry Nomad
#4 Long Chim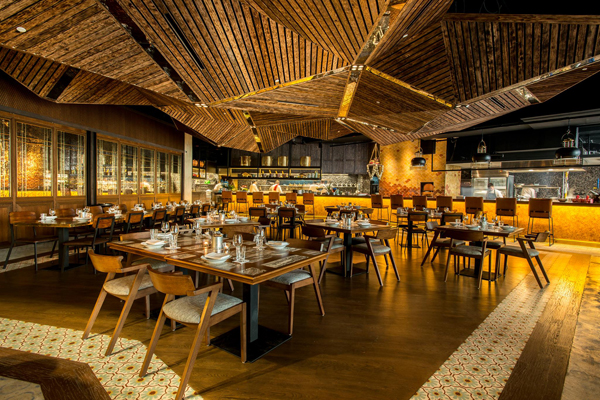 Who: David Thompson 
Where: Singapore
What: The guy behind Bangkok's Nahm (which is ranked the 8th best restaurant in Asia and 22nd best in the world according to the World's 50 Best Restaurants guide) has taken it to the streets with his new, multi-city, Long Chim chain. 'Long Chim' means to come and taste – and that you should – as Pad Thai, fish dumplings and fermented sausages are elevated to an almost orgasmic level of taste. Want to impress? Order a Bangkok Blazer – a stiff cocktail of in-house made spiced rum, port, apricot and angostura bitters all lit aflame.
Also Read: Street Food Smackdown: Singapore Vs. Kuala Lumpur
#5 Baa/Ga/Din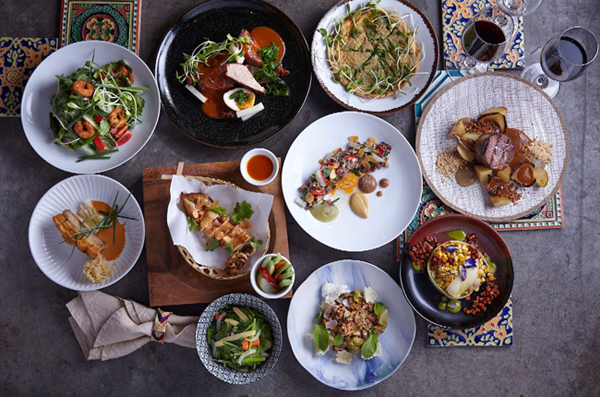 Who: Thitid Tassanakajorn
Where: Bangkok 
What: We predict a trend here as another Thai street food restaurant makes the list. Thai chef Thitid Tassanakajorn AKA chef Ton is churning out new takes on Thai classics such as duck larb and cured Sea Bass, while the Thai rice wrapped in a lotus leaf with apple and sweet & salty braised pork has us salivating. Those looking for something a little more high-end (and adventurous) shouldn't miss Baa/Ga/Din's sister restaurant Le Du – ant larvae anyone?
Hit the Streets, hit the Sheets.