There are many similarities between Singapore and Malaysia: the culture, balmy weather and history (since it was once the same country). But, without a doubt, the most important is the profound love for food – especially street food.
Call us biased but we're pretty sure selling food by the side of the street is as illegal as spitting in Singapore, but then again, we sometimes wish our favourite Klang Valley street food haunts had the same level of cleanliness as their southern counterparts – but that's a debatable (and touchy) subject. What is certain however, is that our street food faves come toe-to-toe right here:
#1 Char Kuey Teow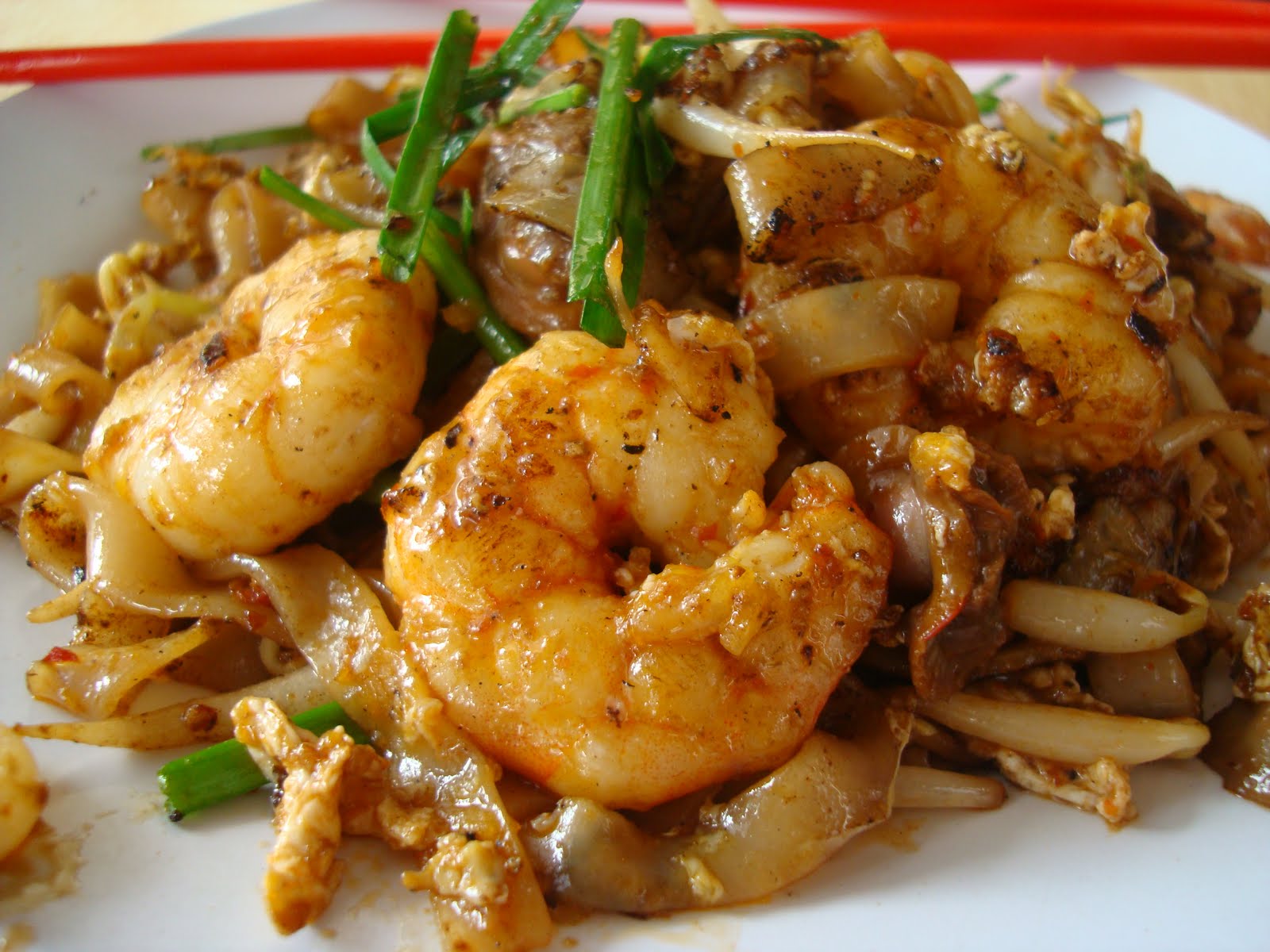 Nothing says street food better than char kuey teow. Flat rice noodles wok-fried to perfection (the best is when it tastes slightly smokey or charred) with soy sauce, seafood, chilli, cockles and bean sprouts. We don't know anyone who doesn't love a good dish of this hot mess!
Singapore: Outram Park Fried Kway Teow Mee
What: Having won awards for their Char Kuey Teow, this foodie haunt is famous for having lots of eggs, adding the the creamy taste of the dish, which is egg-cellent (sorry, couldn't help it).
Where: Hong Lim Market and Food Centre, Blk 531A, Stall 02-17 Upper Cross St.
KL: Lau Wan Char Kway Teow
What: The winner of The Star People's Food Awards for the Best Char Kway Teow category, Lau Wan set up shop in Kelana Jaya in the 1980s and has since perfected his recipe, which uses rice noodles from Ipoh and his special home made sauce.
Where: Lot 13, Medan Selera Wawasan, Jalan SS 3/33, Petaling Jaya
#2 Nasi Lemak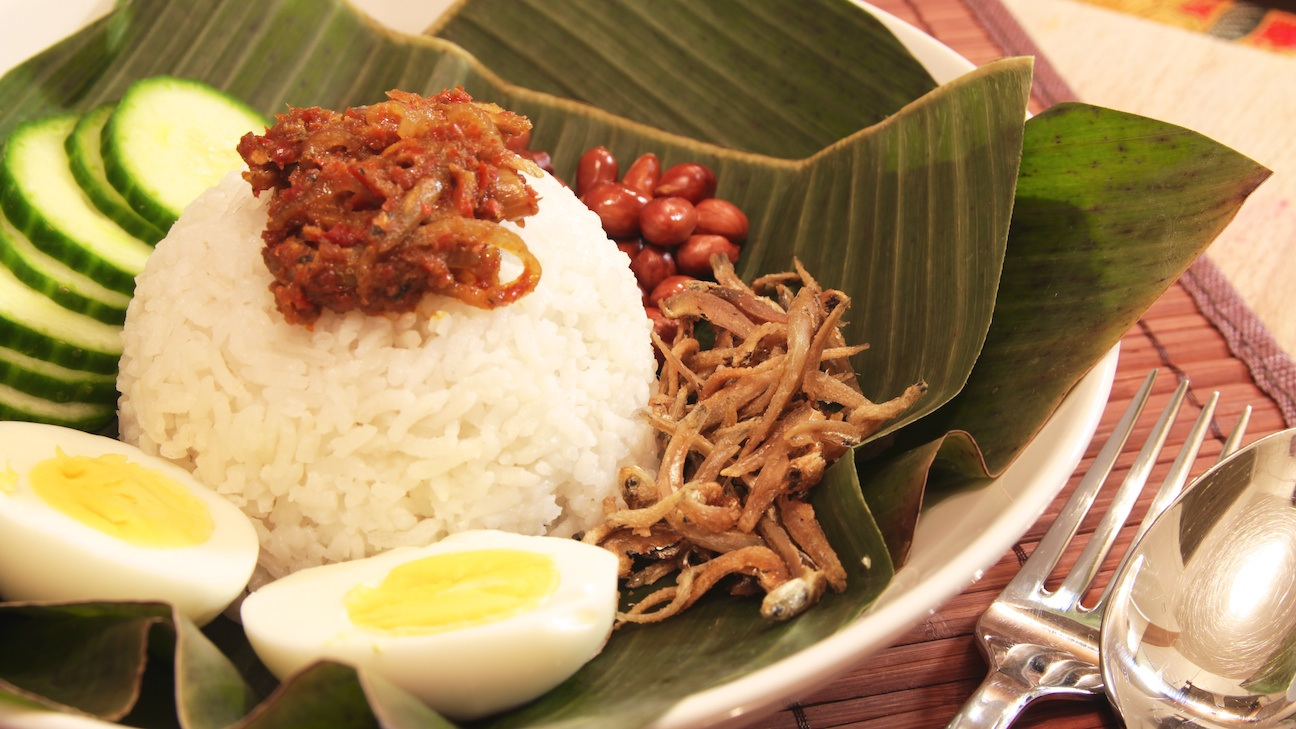 Rice cooked in coconut milk is essentially what makes a good nasi lemak (the name translates to fat or creamy rice) – it is a carb and calorie fest on a plate, but we assure you that it's so worth the next week of dieting (and bootcamp).
Singapore: Selera Rasa Nasi Lemak
What: Known to be the best Nasi Lemak in Singapore, an easy way to find the stall is to look for the one with the longest line (of course). Starting from just SGD2$2.50 a plate, the price isn't what pulls the crowd – it's the ingredients. Fragrant basmati rice cooked in coconut milk meets tangy, spicy sambal. Winning!
Where: Adam Road Food Centre, Stall 2, 2 Adam Rd
KL: Nasi Lemak Tanglin
What: This could be a nasi lemak institution, if there is such a thing. Nasi Lemak Tanglin has been around since 1948 and there's something to be said about having stood the test of time. There's always a queue but it's worth it – you get to pick from a variety of lauks (plain sambal, squid sambal, rendang and fried chicken are some favourites) or all of the above, served with the usual suspects: fried anchovies, fried egg, slices cucumber and fried peanuts. YUM.
Where: Jalan Cendrasari, Desa Sri Hartamas
#3 Hainanese Chicken Rice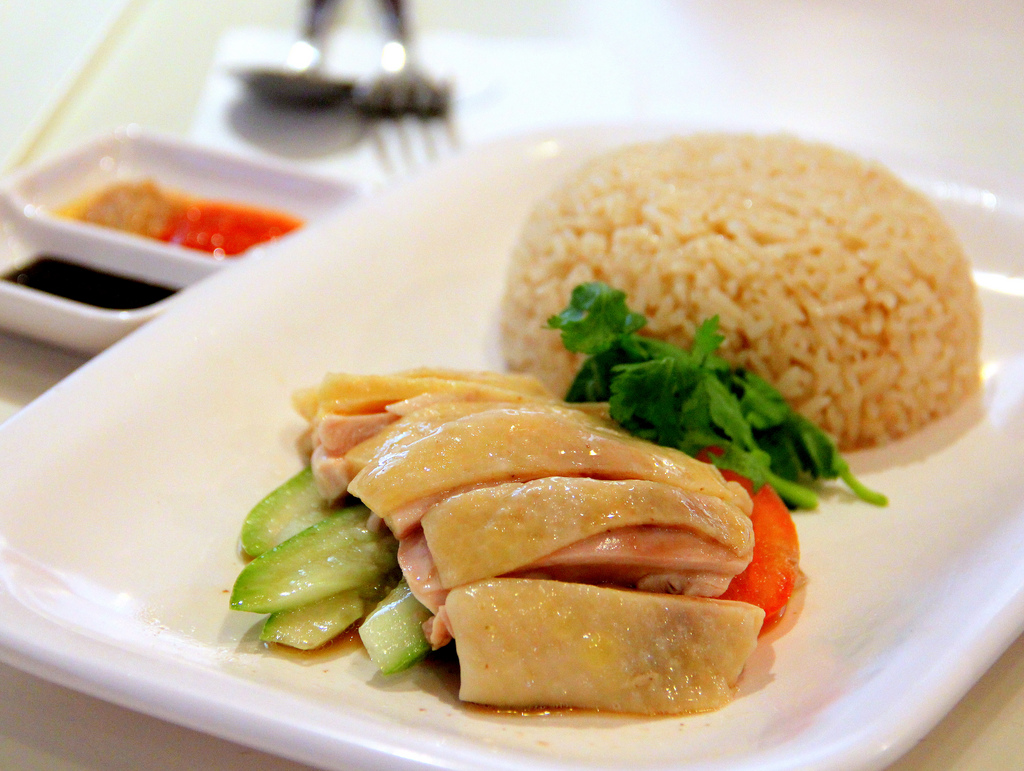 Traditionally a Chinese dish, the rice is cooked in fragrant chicken broth and served with tender chicken meat that's been steamed or roasted to perfection, served with a side of garlic infused chilli sauce and tangy ginger.
Singapore: Ah Tai Hainanese Chicken Rice
What: A fairly new name in the chicken rice scene (we're sure there is such a thing), Ah Tai came about when the cook had a fall out with the owner while working for a famous chicken rice joint. So he set up his own stall a few doors down, and his improvements trump his old employer's!
Where: Maxwell Food Centre #01-07, 1 Kadayanallur Street
 KL: Restoran Loke Yun Ampang
What: After years of honing his chicken rice-making skills at another establishment, Phang Gui decided to open up his own shop in 1971. Now, his youngest son has taken over the business (he's been dubbed 'King of Hainanese Chicken Rice' so you know it's something), serving up countless plates of their flavourful chicken rice.
Where: 158, Jalan Besar Ampang, Pekan Ampang, Ampang
#4 Banana Leaf Rice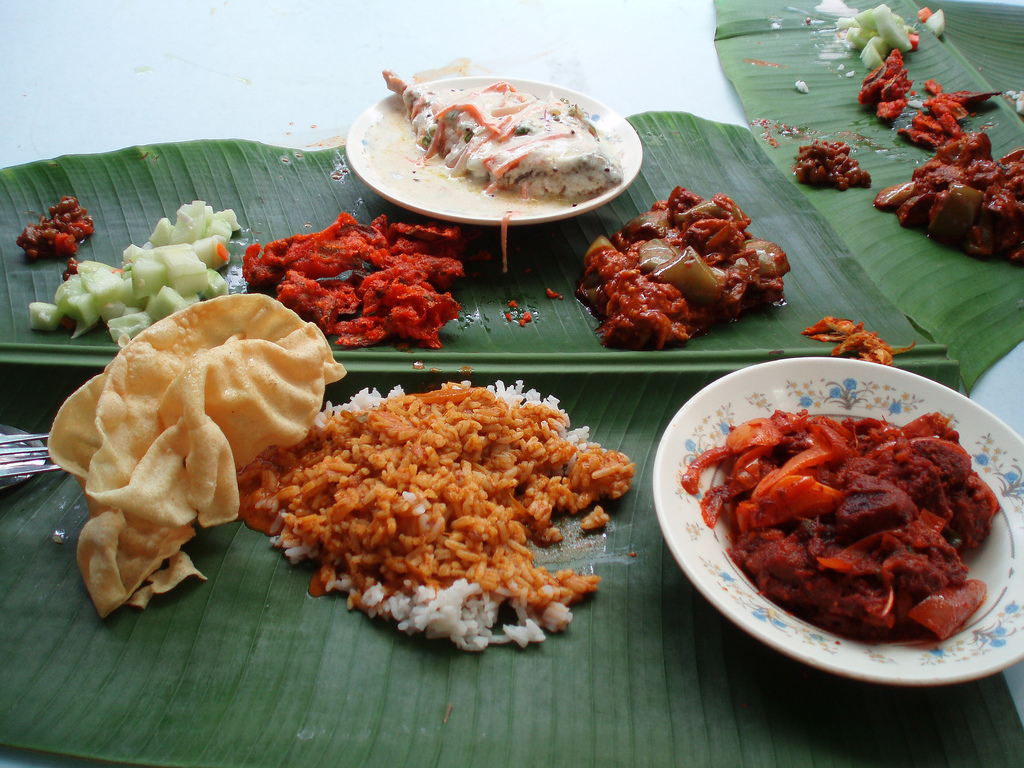 Essentially plain white rice served on a banana leaf that brings out more fragrance and makes for an authentic experience. A banana leaf meal is a feast unto itself, and comes with a wide variety of condiments, curries and meats to get you completely 'curried' away.
Singapore: Banana Leaf Apolo
What: There are many restaurants in Singapore's Little India to satisfy your curry craving but for real deal banana leaf – there is but one winner. Established in 1974, signature items include the fish head curry and chicken masala, which you can heap all over your banana leaf rice.
Where: 54 Race Course Road

KL: Sri Nirwana Maju
What: In the discerning neighbourhood of Bangsar, restaurants come and go but Sri Nirwana Maju is going nowhere. While some may argue that there are better spots in the city, we have it on good authority that the quality never wavers. It's always packed, so if you're heading there during peak hours be prepared to wait in line. But it'll be worth it – the banana leaf rice with ace condiments (the deep fried bittergourd is like no other) makes this joint a champion, plus we love their fried calamari too.
Where: 43, Jalan Telawi 3, Bangsar Baru
#5 Chili Crab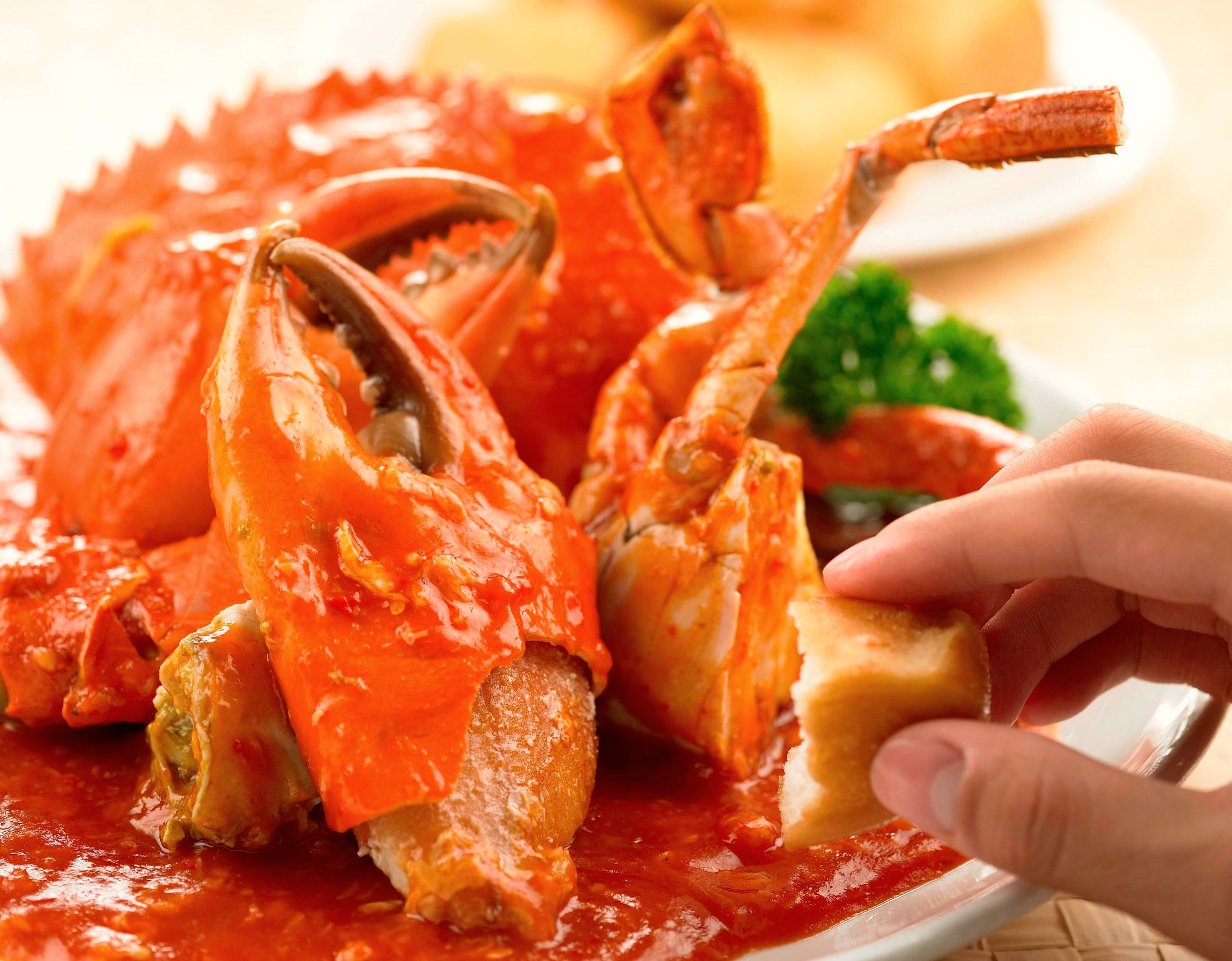 Listed as one of the World's most delicious foods by CNNGo, this seafood delight combines the sweet and tender taste of crab with a spicy gravy often accompanied by steamed or fried buns that you can dip into the gravy. No need for utensils – it's best to use your fingers to claw out the good stuff for maximum enjoyment.
Singapore: Long Beach Seafood
Where: The crabs here come drowning in thick, egg-y goodness that's the perfect combination of spicy, salty and sweet. Bonus: if you don't want to get your hands dirty (you're missing out on the full experience), they'll de-shell the crabs for you so you don't risk making a mess. They're also famous for their Black Pepper Crab – a dish they pioneered (and perfected) in Singapore.
Where: 25 Dempsey Road, #01-01
KL: Fatty Crab
What: As the name indicates, crabs are their specialty. Though we can't tell if the crabs are overweight, we're definitely sure they're fresh. One taste of the sweet, sour and spicy gravy that accompanies the juicy tender crabmeat and it's a no brainer why people are willing to wait in line for (at least) half an hour to get a table.
Where: 2, Jalan SS 24/13, Taman Megah, Petaling Jaya
Don't agree with our picks? Tell us where your best street food spots are!