Penang has undoubtedly some of the best foodie finds in Malaysia. From street food to fine dining, it's worth the calories but hey, who's counting anyway? Our Penang food guide features ten must-try food experiences that keep the locals and tourists coming back for seconds (and thirds, and fourths).
#1 Assam Laksa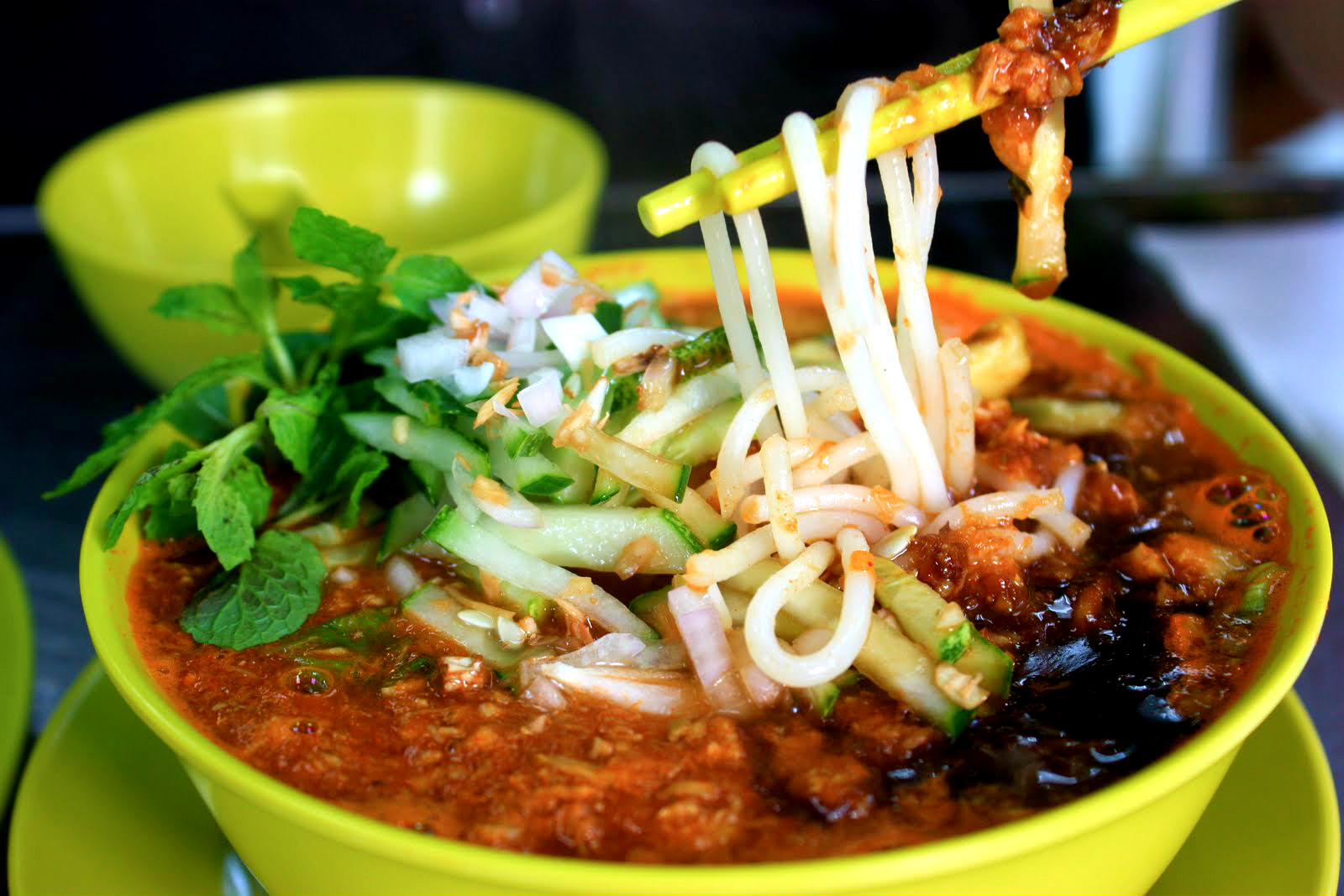 Where: Pasar Air Itam, Air Itam
From the pool of countless stalls in Penang, this authentic family-run business certainly hits the Laksa jackpot. This stall has been serving this dish for the last 61 years and their friendly second generation chefs have won the hearts of foodies far and wide. Expect fragrant spicy broth-  thick with fresh mackerel and smooth bouncy rice noodles, juxtaposed with crunchy cucumber, raw onions and freshly picked mint leaves in each little bowl of noodlewonder. #2 Hokkien Mee a.k.a. Penang Prawn Mee
#2 Hokkien Mee a.k.a. Penang Prawn Mee

Where: 888, 67A, Lebuh Presgrave Georgetown
Rich in umami, this steamy, spicy dish consists of yellow noodles or rice vermicelli with slices of pork, hard-boiled egg and juicy bean sprouts, bathed in a bone broth made richer with prawn skins and heads. Heaven in a bowl – and the long line that begins even before the proprietors open is testament.
#3 Yeah, Oh-kwey (Get it?)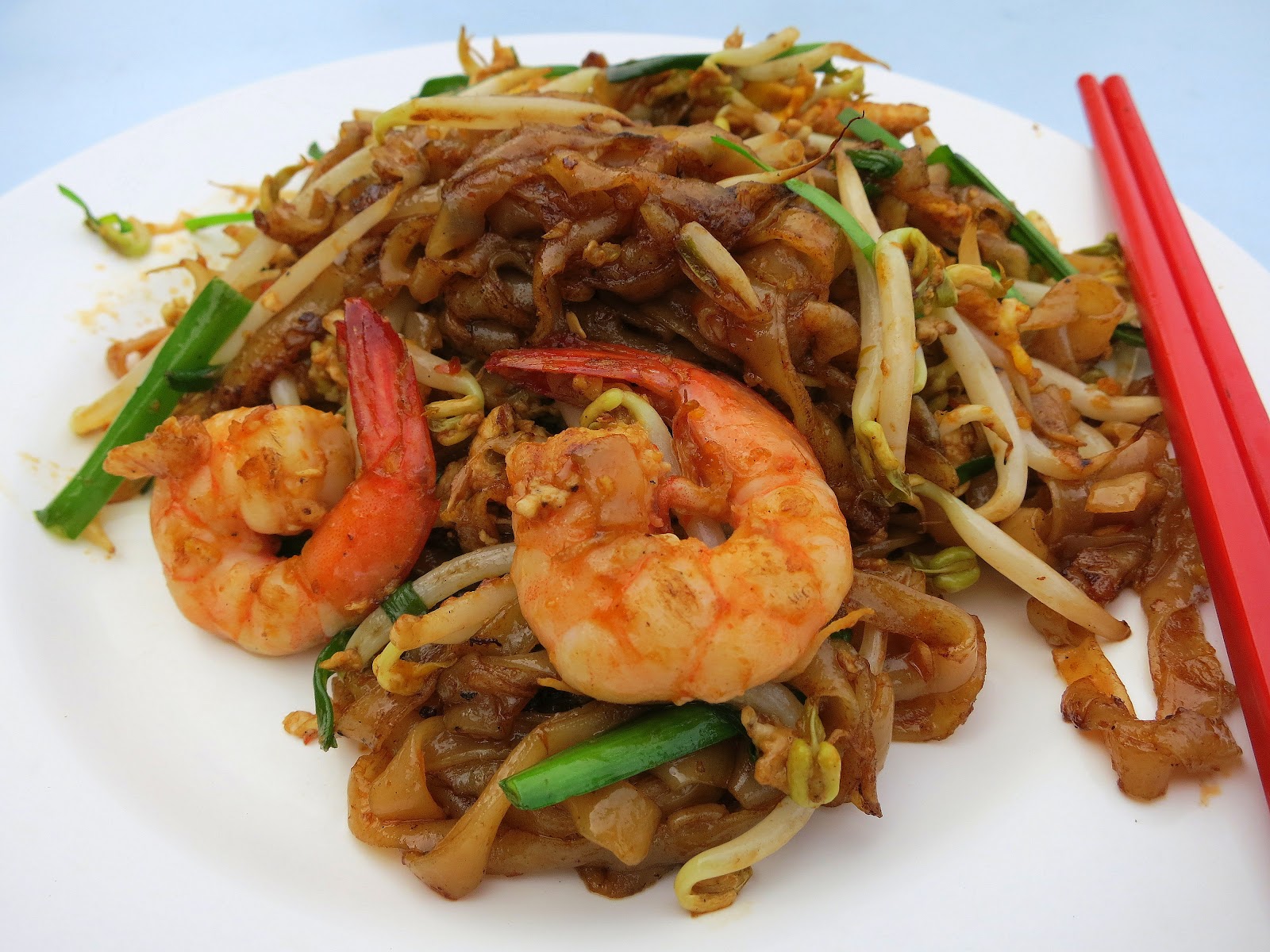 Where: Char Kuey Teow hawker stall, intersection of Anson Road and Siam Road, Georgetown
It's practically an unofficial commandment of Penang tourism – thou shalt have a plate of char kway teow, and thou shalt like it. A good serving of char kway teow can be found everywhere in Penang, but when it comes to tantalising your taste buds with something a little different, get in line for this uncle's popular, and seriously unhealthy (but amazeballs!) noodles stir-fried with lap cheong (Chinese sausage), cockles, chives, bean sprouts and chunks of crispy fried lard.
#4 Sugar, (More Sugar), & Everything Nice!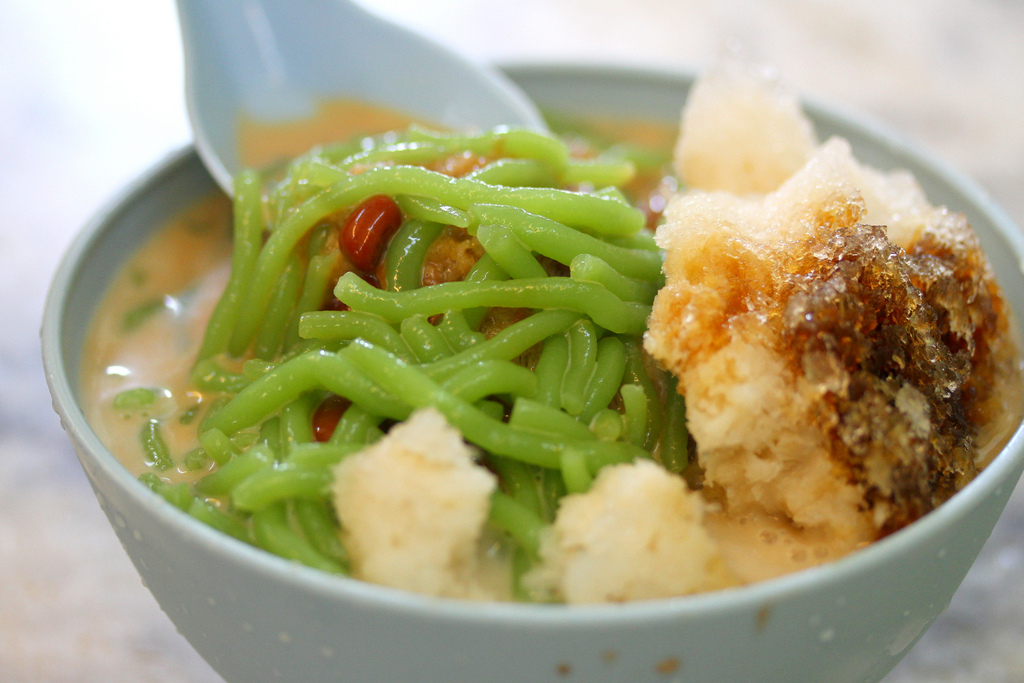 Where: Lebuh Keng Kwee, off Penang Road, Georgetown
It's a battle of the cendol, literally. Two stalls run side by side as one named the "Penang Road Famous Cendol" by the Loh family and the other, "Penang Road Famous Teochew Cendol" by the Tan family. They're both just as delectable, which is why we've placed them both in our list. What's not to like about gula Melaka (palm sugar), coconut milk and syrup? Both stalls have been around for decades and have (to our opinion) perfected the craft of Malaysia's favourite dessert.
#5 Mix, Match & Makan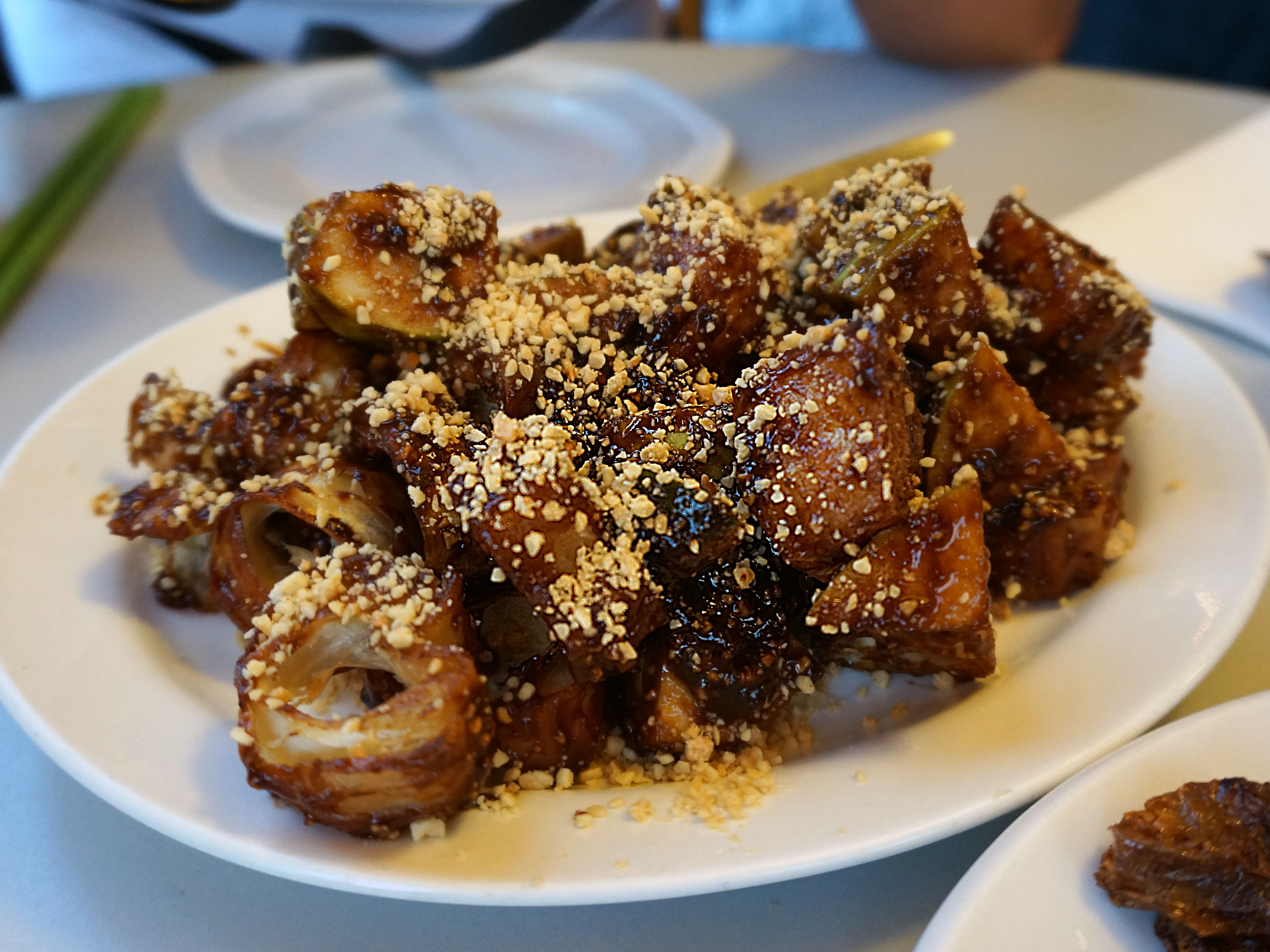 Where: Joo Hooi Cafe, Penang Road, Georgetown
The fanciest of fancy fruit salads are called rojak here in Penang. This dish can be eaten as an appetiser, entree or dessert – what else would you call a mix of fruits and fried dough dressed in pungent shrimp paste, chilli and lime? Sprinkled over with freshly crushed peanuts, Penang rojak makes no sense but it is just delicious.
#6 Mee Goreng

Where: Seng Lee Coffee Shop, Corner of Bangkok Lane & Burmah Road, Pulau Tikus.
This stall has been in operation for generations, passed down from father to sons. Egg noodles are stir-fried over high heat with an egg, cuttlefish, potatoes and vegetable fritters. A ladleful of seafoody sambal is tossed into the mix, and the fragrant mess is served with bean sprouts, shredded lettuce, fried shallots and some fresh lime to lift the dish.
#7 Ban Chang Kueh

Where: Solok Moulmein, Pulau Tikus
A couple in their 60s run this cart selling crisp sweet pancakes, filled with a sweet-savoury mix of chopped peanuts and creamed corn. We love the single serve pancakes over the party-sized ones – it means we don't have to share!
#8 It's Getting Hot in Here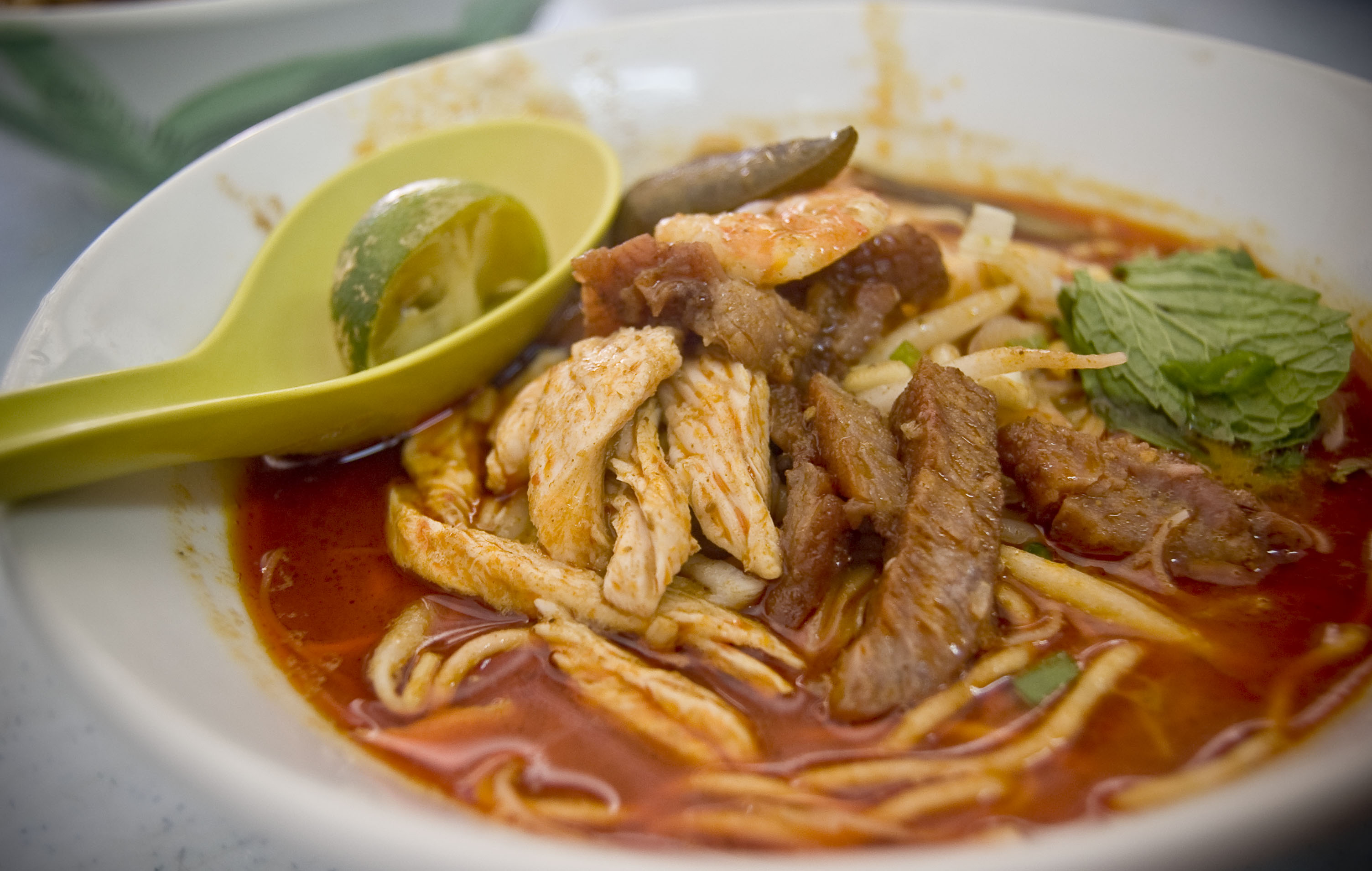 Where: Sister's Curry Noodles Paya Terubong Road, Air Itam
Who doesn't love comfort food for the tummy and soul? They say 'love' is the secret ingredient to truly good cooking and judging by the kind hearts and warm smiles of Penang's favourite sisterly act, we can't disagree. The sisters of Teochew, now in their eighties, have been selling their curry noodles for 60 years, famous solely through word of mouth and social media.
#9 All Good Things Are Deep Fried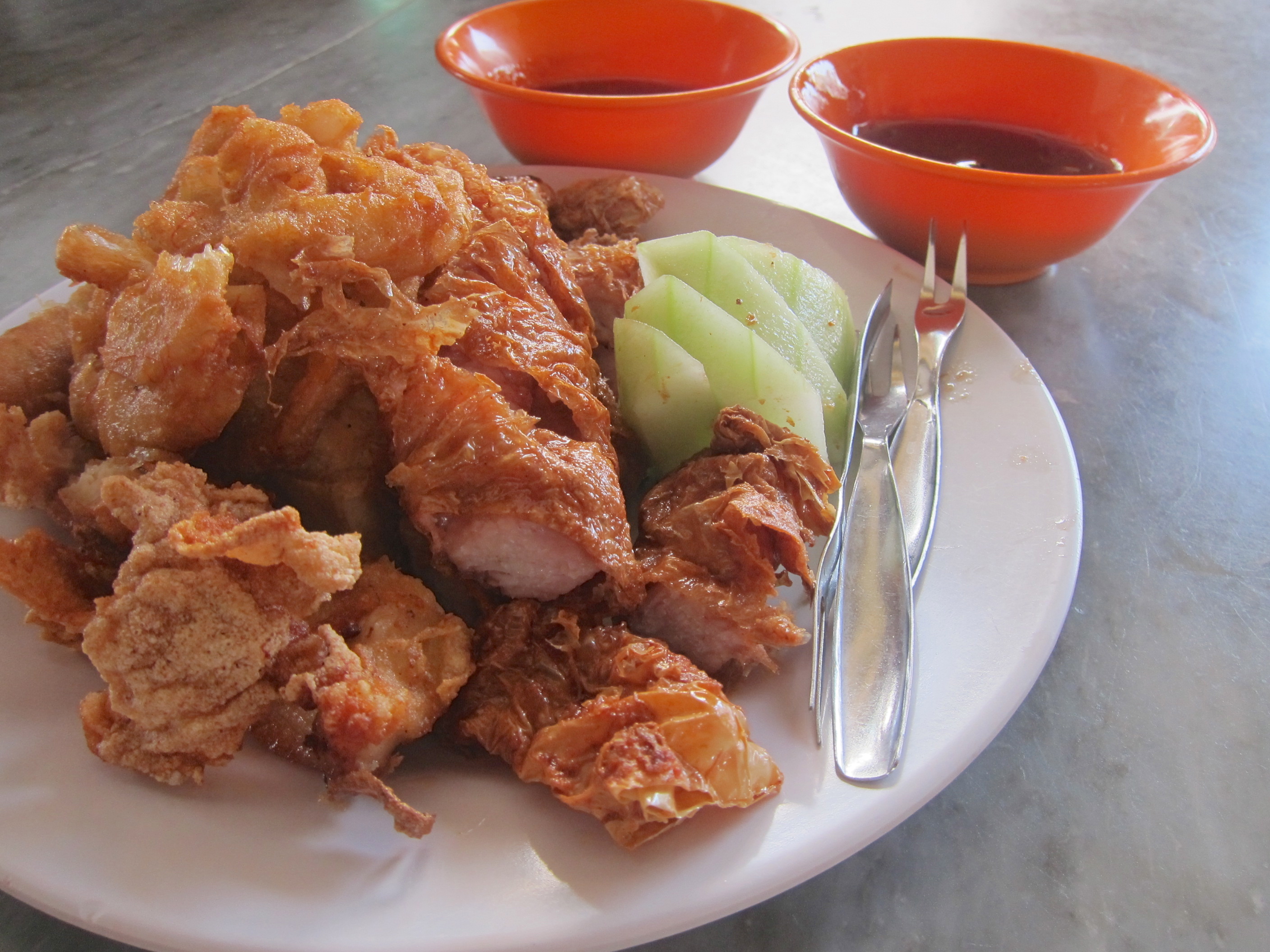 Where: Kheng Pin Cafe, Penang Road, Georgetown
Uncle Lau's 'omakase' Loh Bak is a deep fried snack that comprises of marinated pork rolls, crispy prawn fritters, bean curd, fish balls, sweet potatoes and yam. Don't be fooled by the vegetarian ingredients – everything is fried in batter and served with a special gravy for dipping that's made out of chili sauce and egg white.
#10 Eggs-perimental Omelettes, Anyone?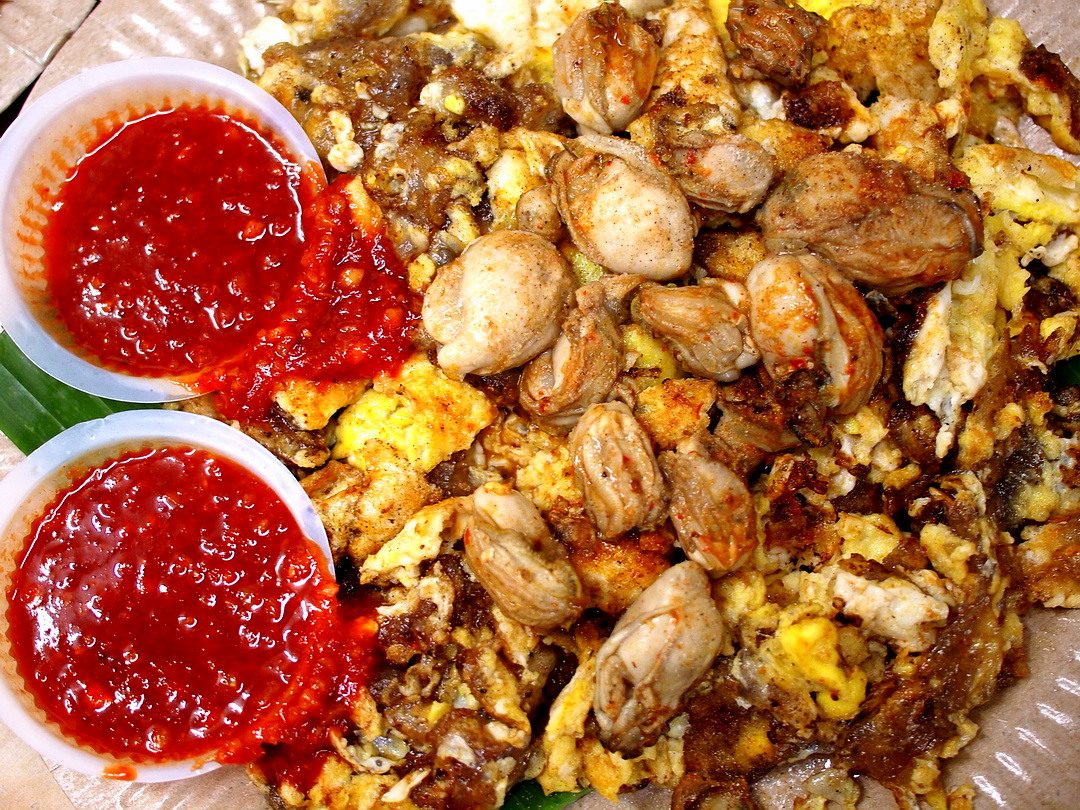 Where: Seng Thor Coffeeshop, Lebuh Carnavon, Georgetown
Penang is known as pearl of the orient and it's no wonder oh chien is yet another fine example of Penang street food. These succulent morsels are fried (of course) in rice flour batter, egg and chives. Once you taste it you are going to want to share it. Mr Lim, the owner of our favourite oh chien stall, says he's got the perfect recipe handed down from his father. Too true, Mr Lim.
Check out our top Georgetown hangouts. You might just bump into us!