So we hear you're into sunset cocktails, bean bags, and salty ocean air. Well, you're in the right place. Bali boasts some spectacular beaches, and as such, you'll have to share a good thing with plenty of other tourists. The exception – venturing off some difficult paths to Bali's secret beaches. The most popular area in Bali is none other than Seminyak, the colourful hub known for its fantastic beachside hangouts, nightlife, island-inspired wardrobe shopping and Instagram-worthy cafes. And because there's no checking into Bali without a beach in the agenda (unless you're just in Ubud), we've streamlined the best beaches in Seminyak.
Beach weather: The beaches in Bali are best during the island's dry season from April to October.
#1 Double Six Beach – Best for Swimming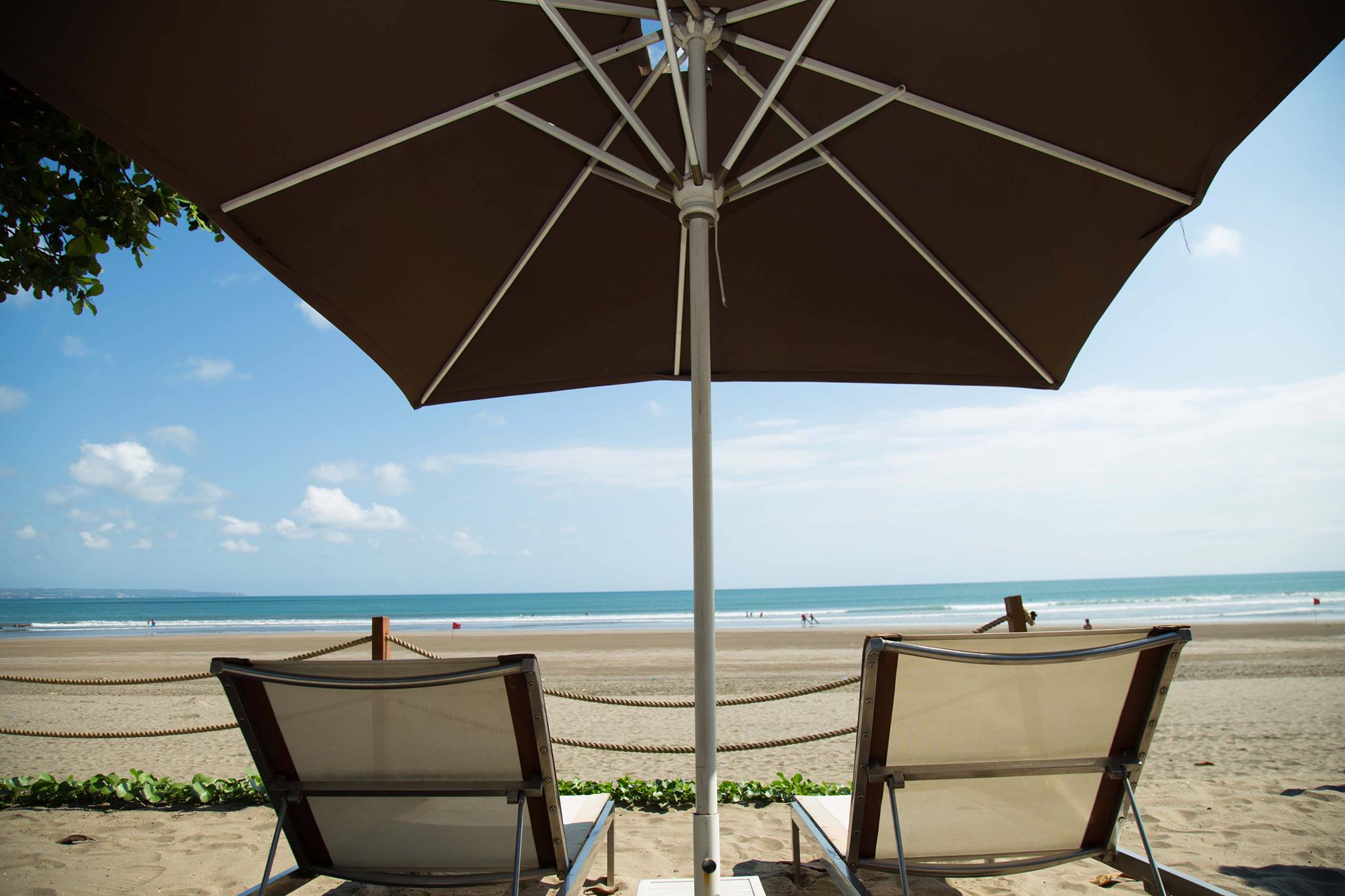 This beach is one of the more kid-friendly shores in Seminyak, and being shallow and free from corals, it's safe for swimming. There is a small surf crowd here for beginners too. Double Six Luxury Hotel Seminyak is right by the beach, but you won't have to worry about crowds stealing spots at the beach during the day – the hotel is known for its amazing rooftop bar. At sunset, is when the crowds come as everyone wants to see the glow over the horizon.
If you're looking for something on land that's action-packed, there are stables at the nearby Mesari Beach Inn where you can rent a horse. All in all, it's a perfect spot for families with young kids and teens.
#2 Petitenget Beach – Best for Surf & Family

This grey-sand beach has large waves on most days, but the undercurrents are strong. The beach though is flat and wide, and since its quiet, this is the spot for enjoying a game of beach rugby or cricket with the family.
Frequented more by locals, Petitenget Beach is sacred and hosts Balinese religious ceremonies. Sun-seekers should, therefore, be extra mindful about what they wear and their beach etiquette. The entrance here is found at two famous spots; La Lucciola Restaurant (try their stuffed zucchini flowers) and Pura Petitenget.
#3 Seminyak Beach – Best for People Watching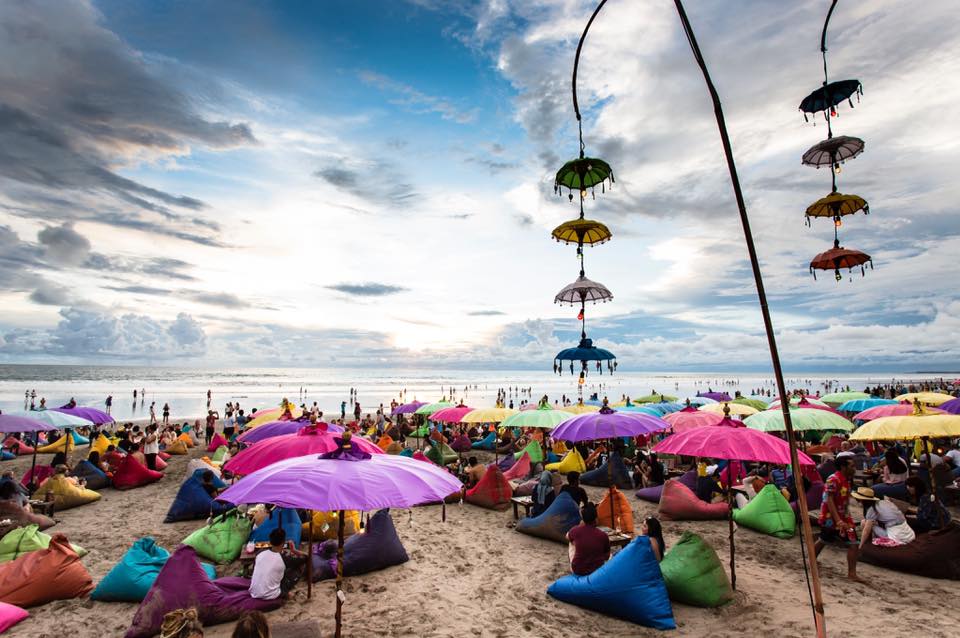 Seminyak Beach and Petitenget are right next to each other, but if you want to be where the crowds are, Seminyak is the place to be. This coast is home to Bali's most upscale restaurants, beach clubs and designer boutiques.
Here, set up camp a bean bag at the famous La Plancha, or party hotspot KU DE TA. The first is an excellent place for day-drinking that carries on until the sun sets, and the latter is ideal for any kind of traveller.
#4 Batu Belig Beach – Best for Relaxation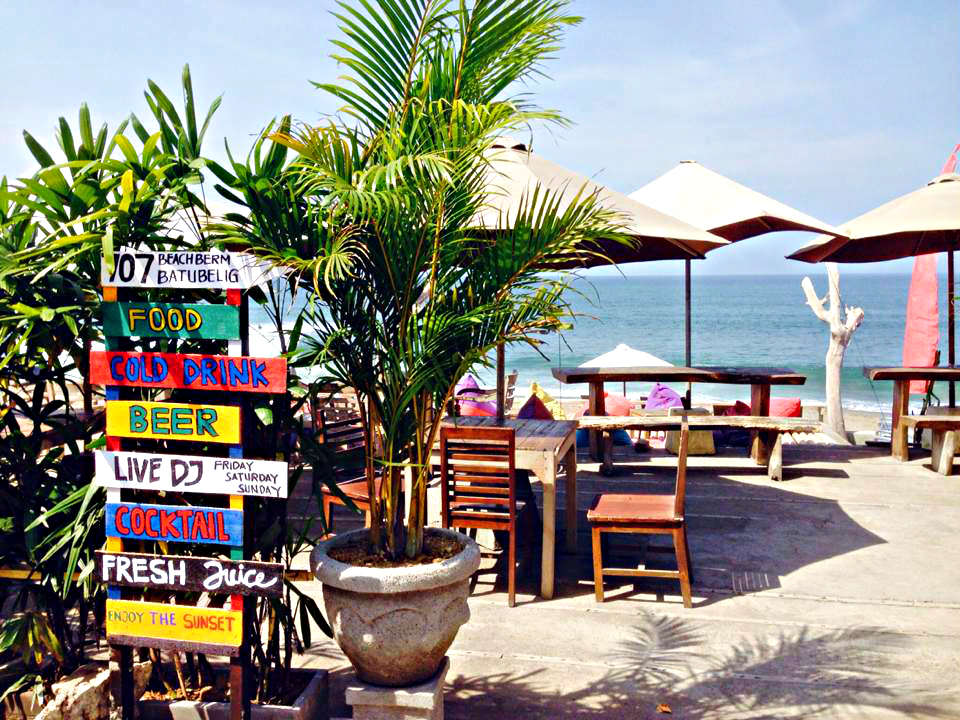 North of Petitenget Beach lies this gorgeous gem, a beach that's quieter and more relaxed than its counterparts. The black sands of Batu Belig are perfect for sunbathing as the dark sands absorb the sun's warmth and return it to your skin.
Swimming is welcomed here but watch out for rough waters and stay in sight of the safety flags. There are lifeguards here too! This beach sits closer towards Kerobokan, which needs to be on your radar.
The beach life and more.