Bare it all without showing it all – these sexy outdoor bathrooms and showers are built with seclusion in mind so your private parts stay, well, private and you can wash away your inhibitions.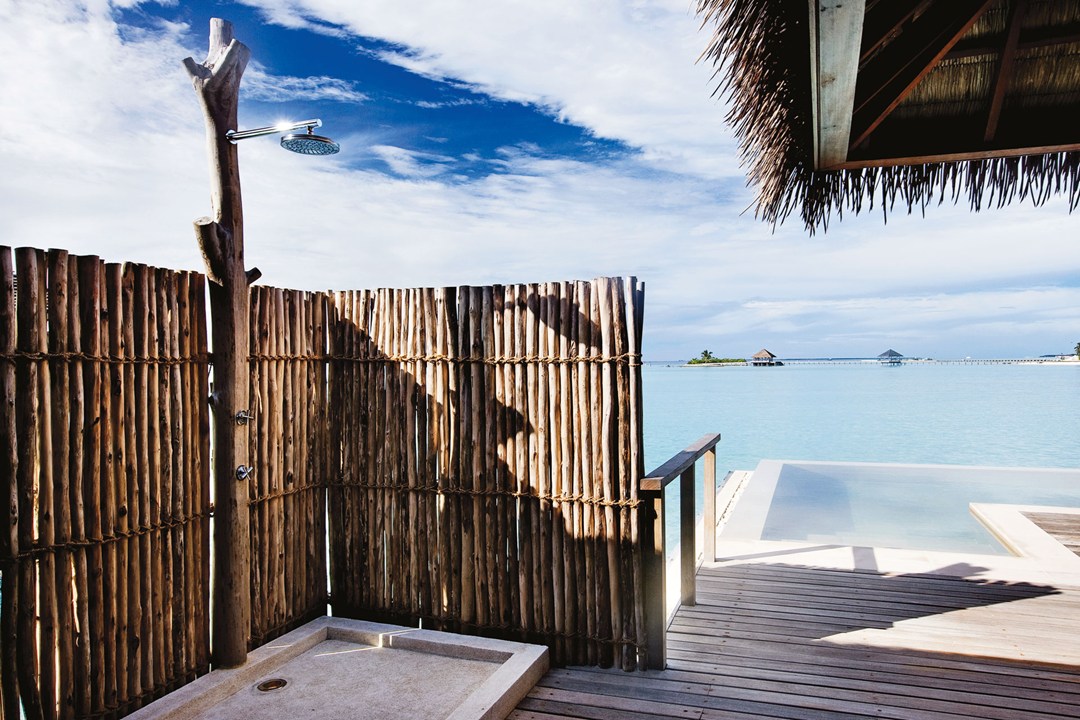 We bet Robinson Crusoe wishes he had it this good. Maalifushi by COMO is barefoot chic at its best, with over-water suites and villas that offer spectacular views of either lush gardens or the cool blues of the ocean – plus a private pool and outdoor showers to keep you clean (or get you dirty – you pick).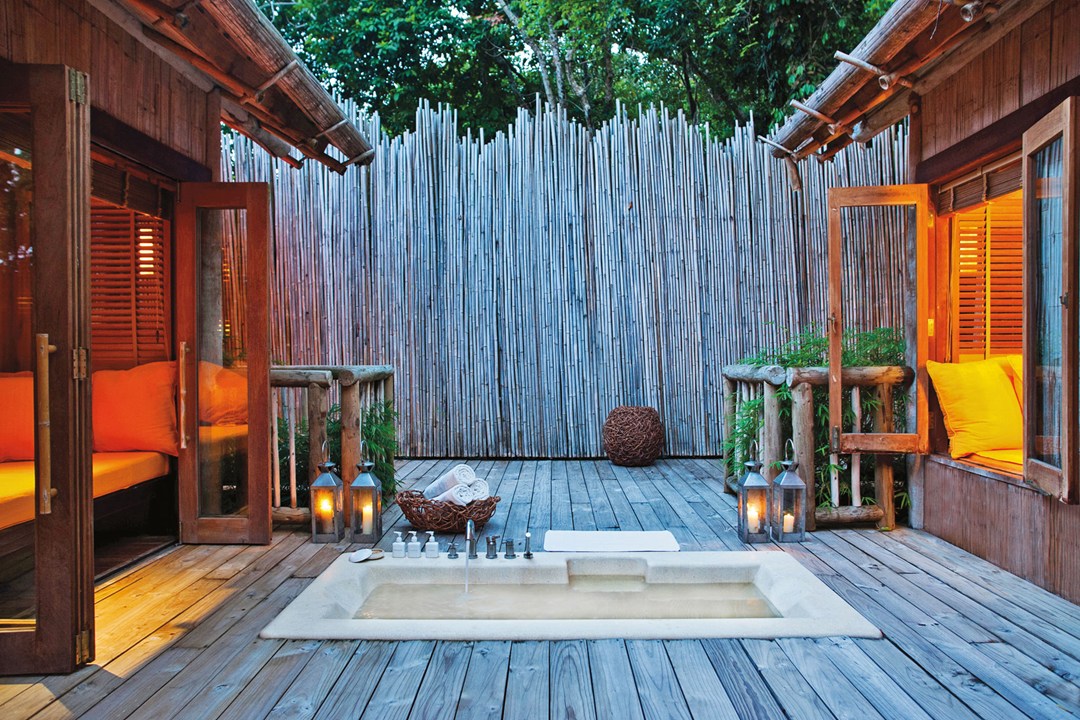 Soneva Kiri takes being environmentally friendly seriously – it echoes right into their outdoor bathrooms. The Bayview Pool Villa Suite maintains the natural beauty of the ancient forest that surrounds the resort so guests can indulge in being one with nature without sacrificing comfort.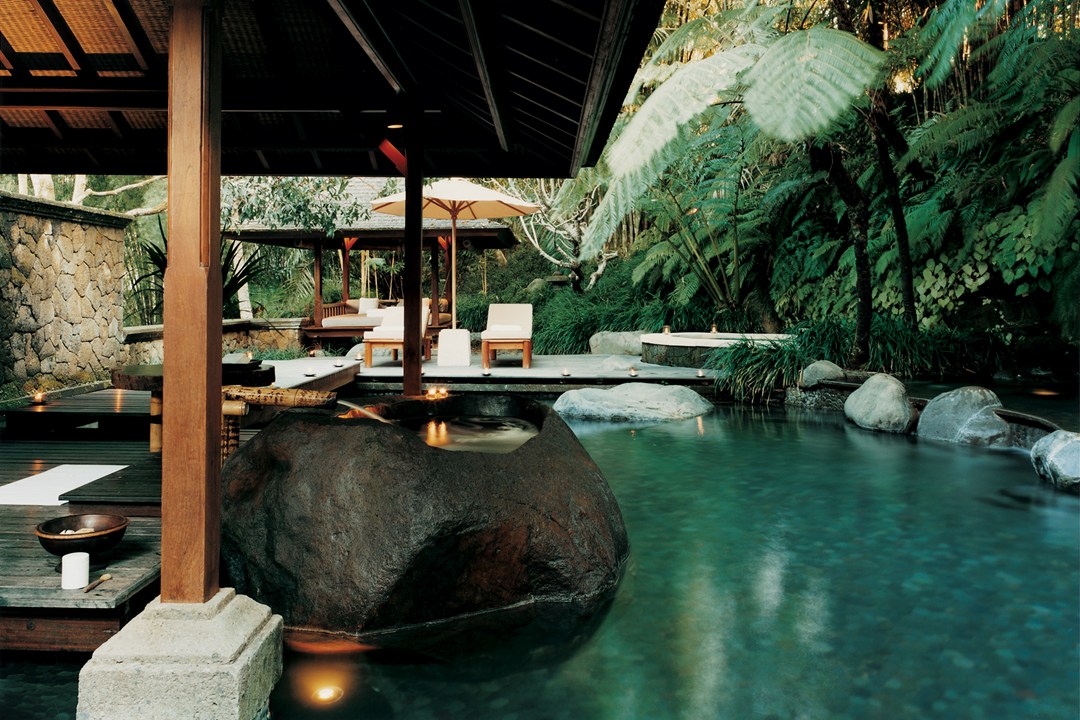 Nestled in the lush forested hills of Ubud, this luxurious health retreat overlooks a flowing river, with a spring on the property providing its healing water for treatments. Sexy and stylish, the Estate Suite has it own a private pool that'll make you feel like you're taking a dip in the great outdoors (which wouldn't be wrong) – without the risk of being caught for indecent exposure.
#4 Madikwe Hills Private Game Lodge, South Africa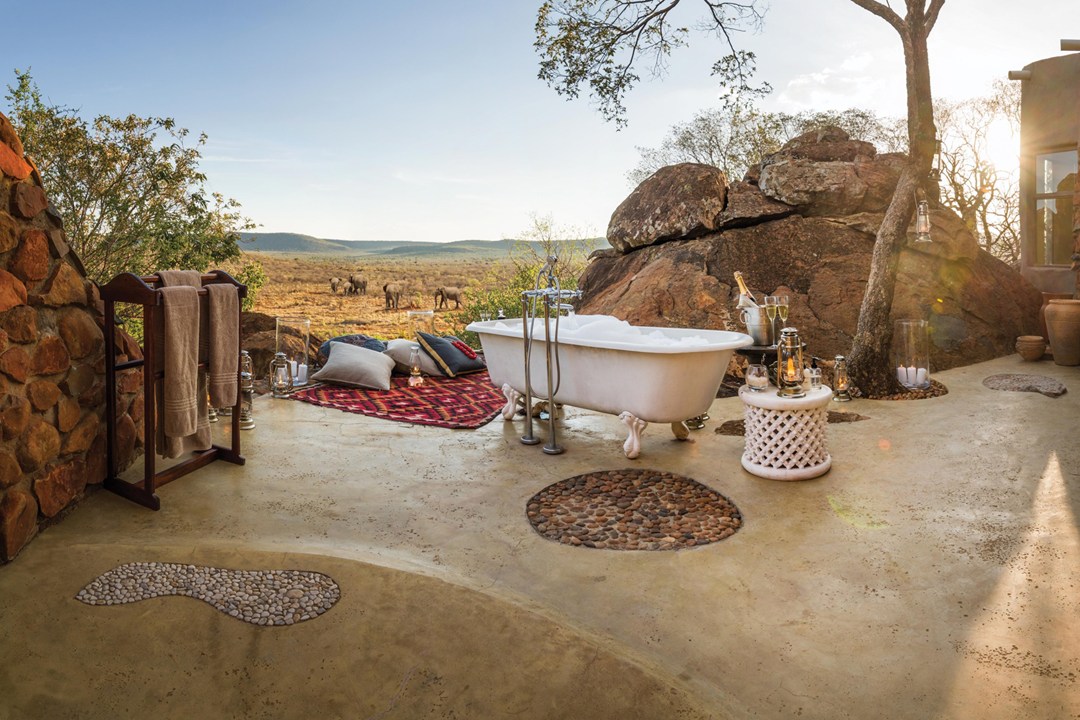 Fancy taking a luxurious bath while spying on the local wildlife or simply stargazing? The suites at Madikwe Hills Private Game Lodge lets you do just that so you wouldn't even need to leave the room.
Check out our South Africa property here!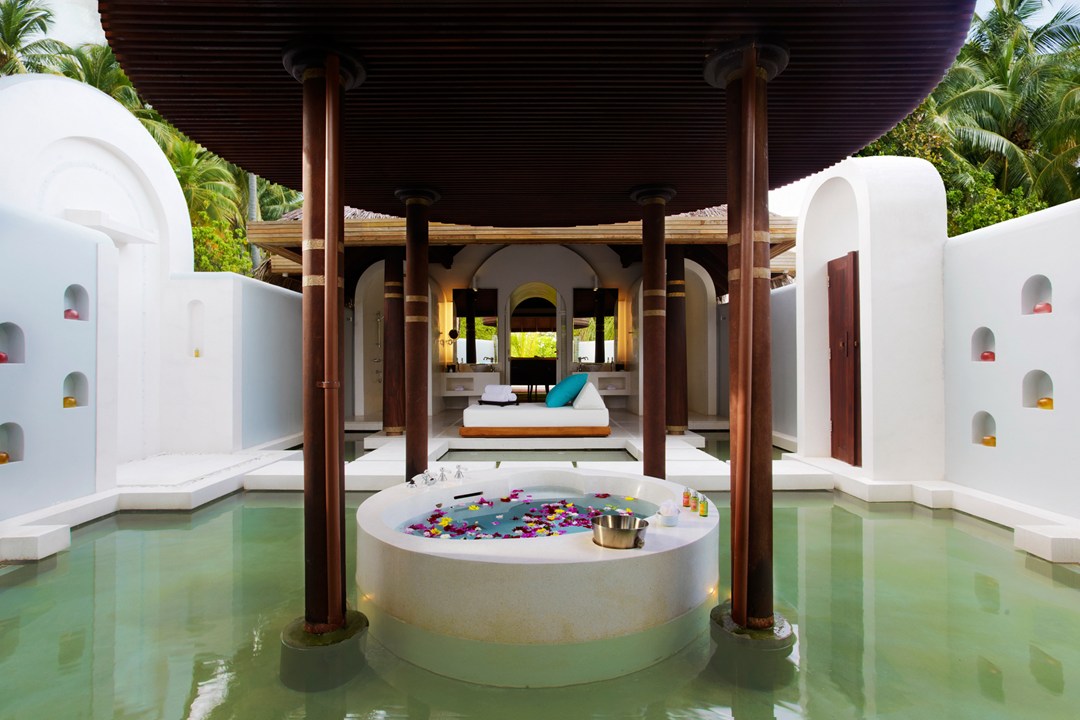 If you've had enough of the salty ocean water, you can head back to the Beach Pool Villa (provided you're a guest at the resort, of course) where you can forget the swimwear and take an unsalted dip in the spa-like jacuzzi and pool.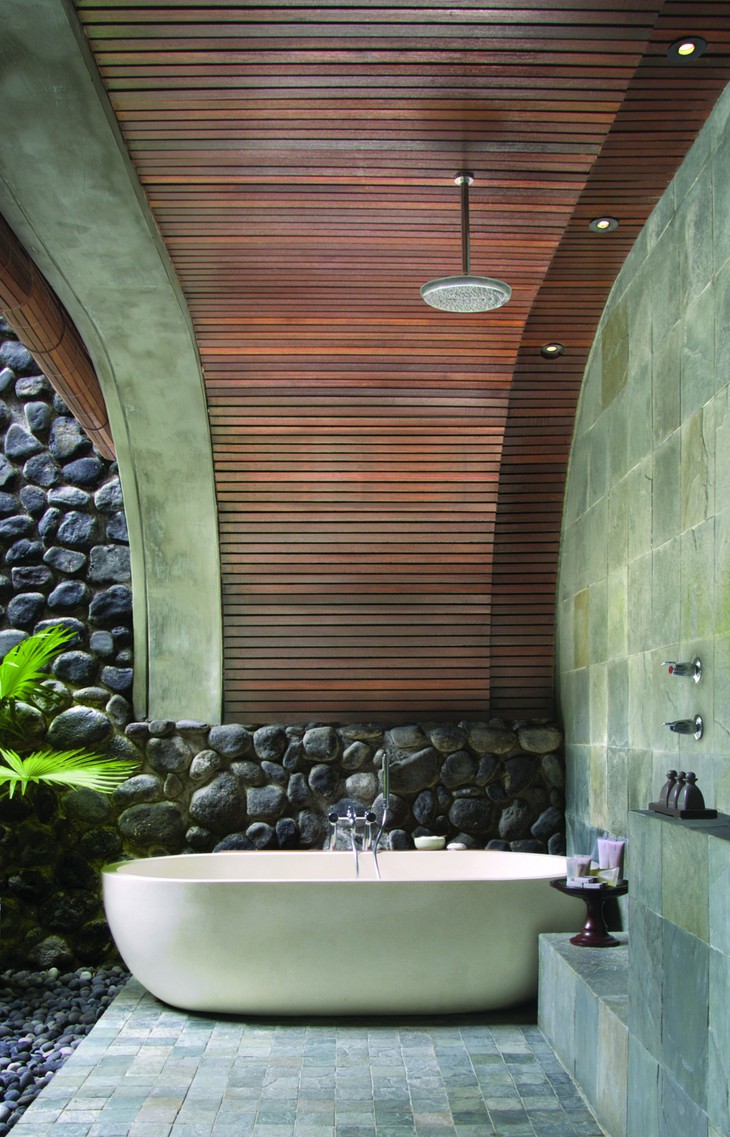 Built by the world-renowned Kerry Hill Architects, cool stones and concrete juxtapose the warmth of wooden accents and the surrounding lush greenery at Alila Ubud where even taking a shower or bath feels like a trip to the spa – absolutely rejuvenating!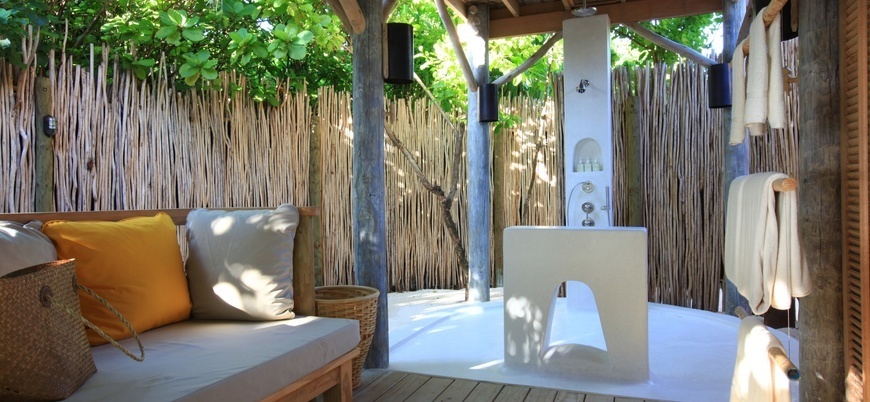 The only resort located on Laamu Atoll, you're guaranteed all the privacy you need. The resort takes inspiration from its surroundings, using sustainable materials that's even evident in its open air bamboo shower complete with a daybeds nearby – will you be watched or watching?
Where are your sexiest showers or baths, nomads?