There are two kinds of travellers: the ones who plonk on the bed as soon they check into their hotel rooms, and the ones who head straight to the bathroom for inspection. For the latter, we present to you five of our favourites for your daily dose of travel inspiration in pictures, and why the rest of the villa is just as attractive.
Bonus if they've got swipe-worthy toiletries. We know these do.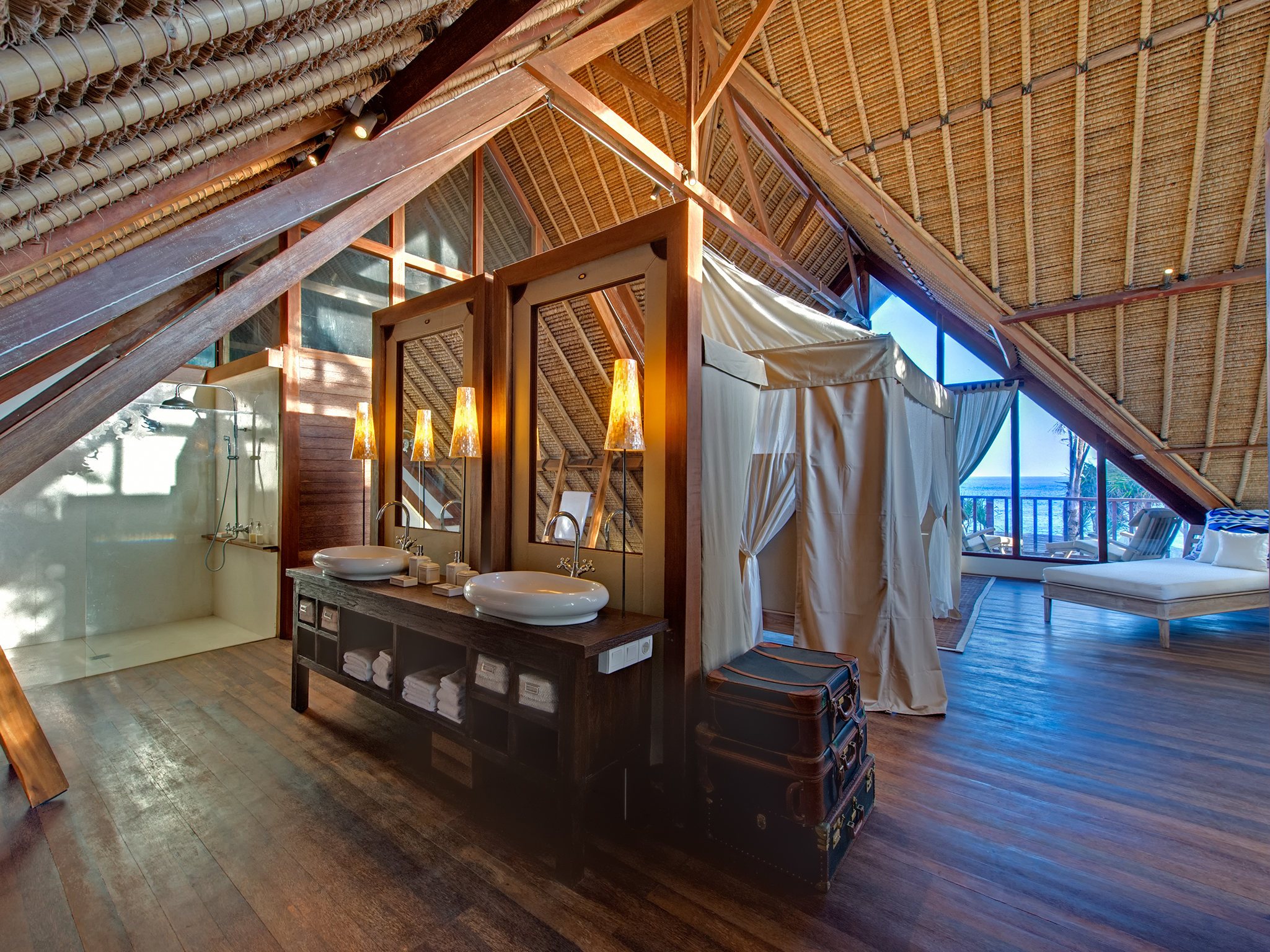 Here: Nusa Lembongan, off Bali.
The main thing to love about this villa is that it's created by Malaysian fashion maven Dato' Farah Khan. As such, the entire property just screams style. Think contemporary barefoot luxury abode with couture designer touches, while maintaining the old world charm of coconut-wood floors, bamboo, thatched alang-alang roof and driftwood lamps. And… vintage Louis Vuitton monogram steamer trunks.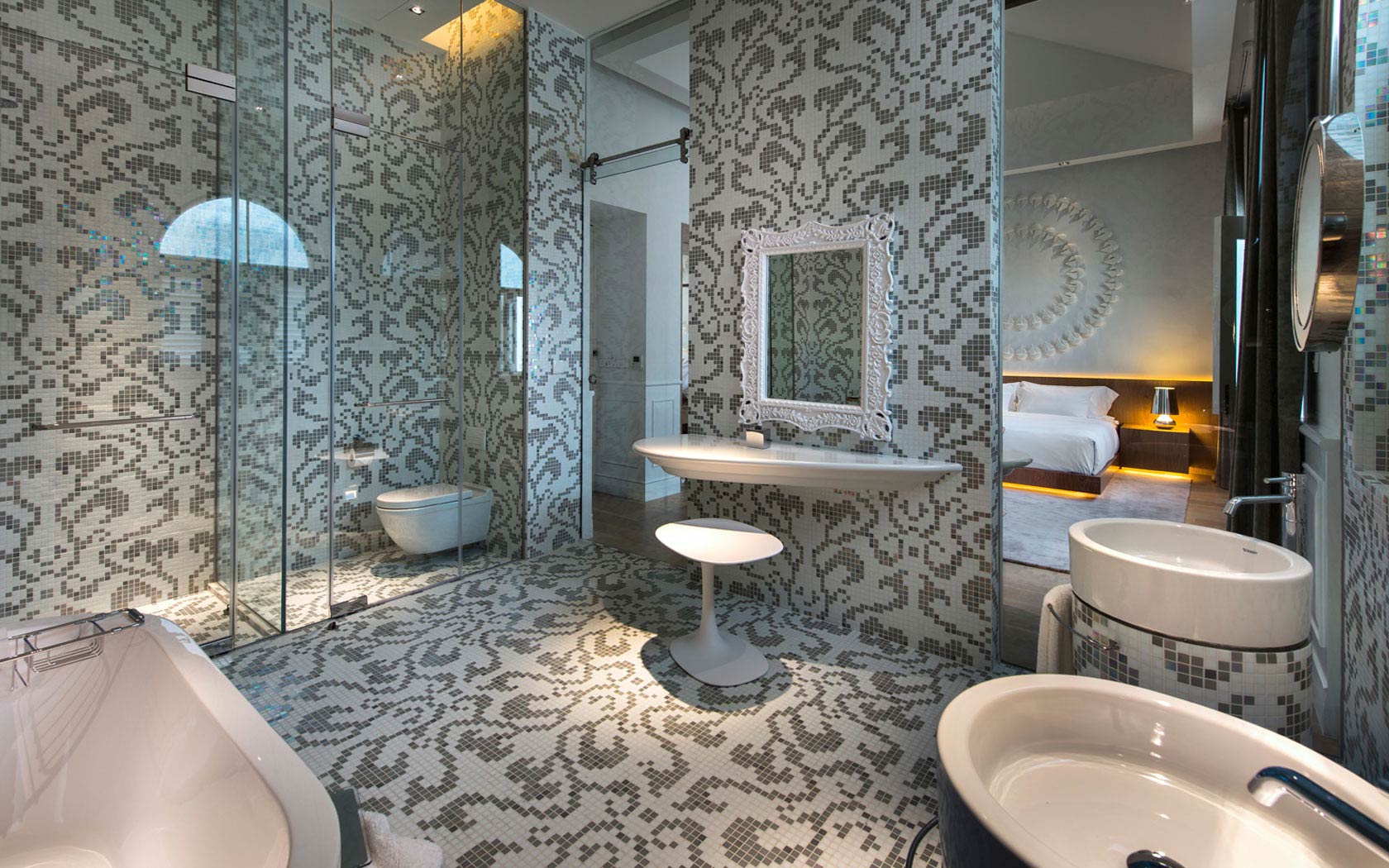 The colonial mansion built in the early 1900s was restored to become our favourite boutique hotel in Asia. The hotel is filled with glass motif and each room features specially commissioned art pieces telling the Macalister history. The bathrooms leave little to the imagination, with just a glass divider between the bed area and the bath. Remember to pull down the blinds. There's some bubble bath placed in what-looks-like a bottle of champagne. Don't drink that.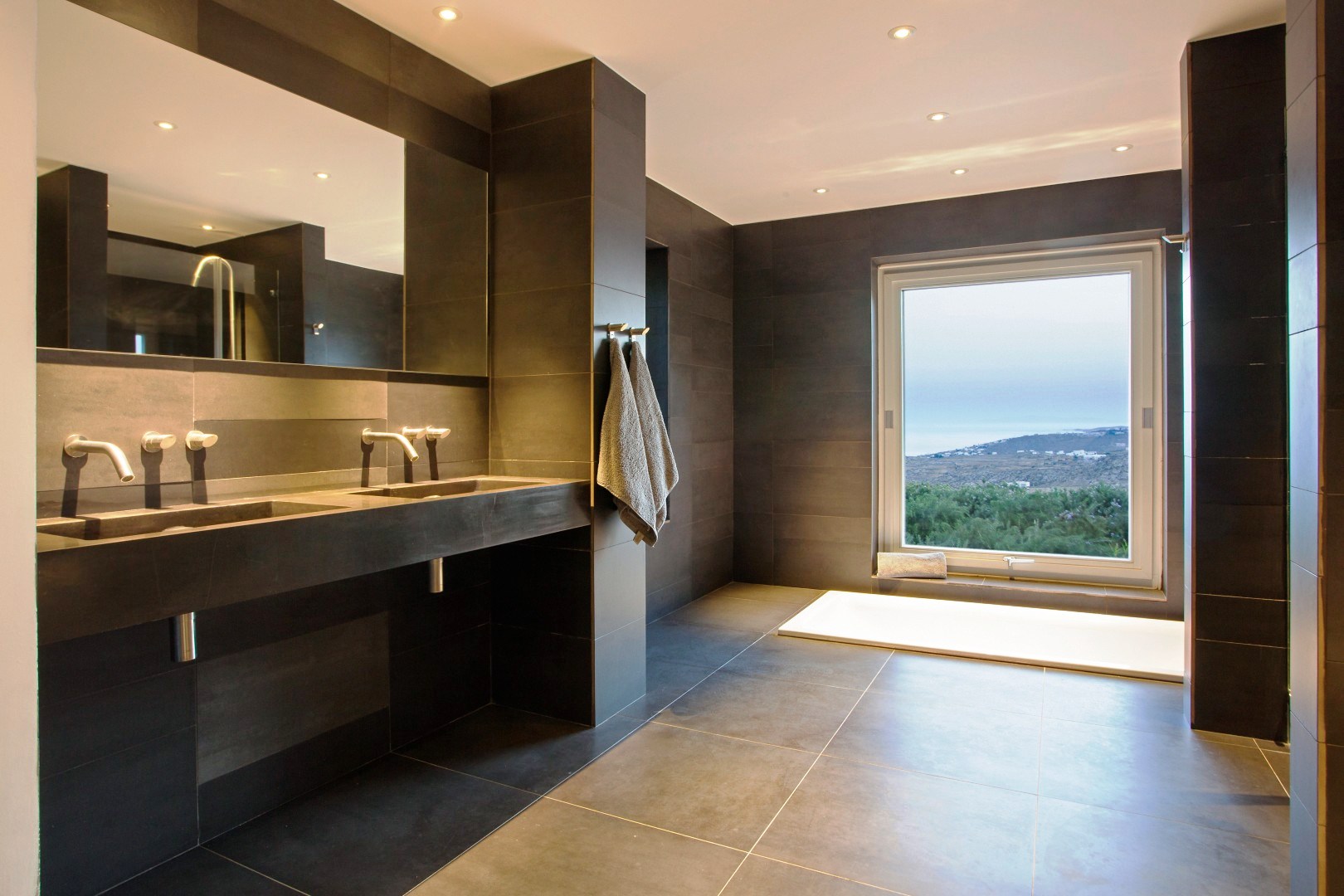 It's a 7-minute drive away from Mykonos town, but here in your own private sanctuary it's all about the architectural design; grey concrete, solid naked walls and natural stones. No clutter, no visual distractions, no "frilly bits", just a feeling of strong confidence and smart elegance. The bath is fitted into the ground, for a warm bath as if you're in a hot springs in the surrounding area of Kounoupas.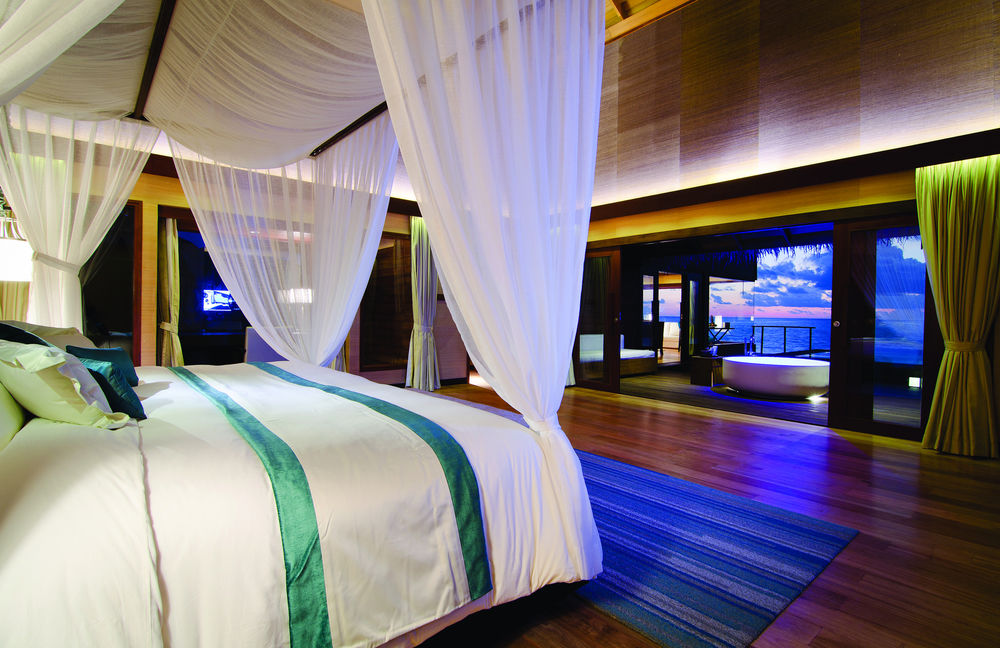 Here: Maldives
Wake up with the ocean at your door, take a couple of steps forward into the bath, and just enjoy the view for as long as you want — you're on vacation. Four people can fit into the tub, unless you'd prefer the privacy, but your room mates can always chill out on the daybeds as you enjoy the Hermès bubble bath.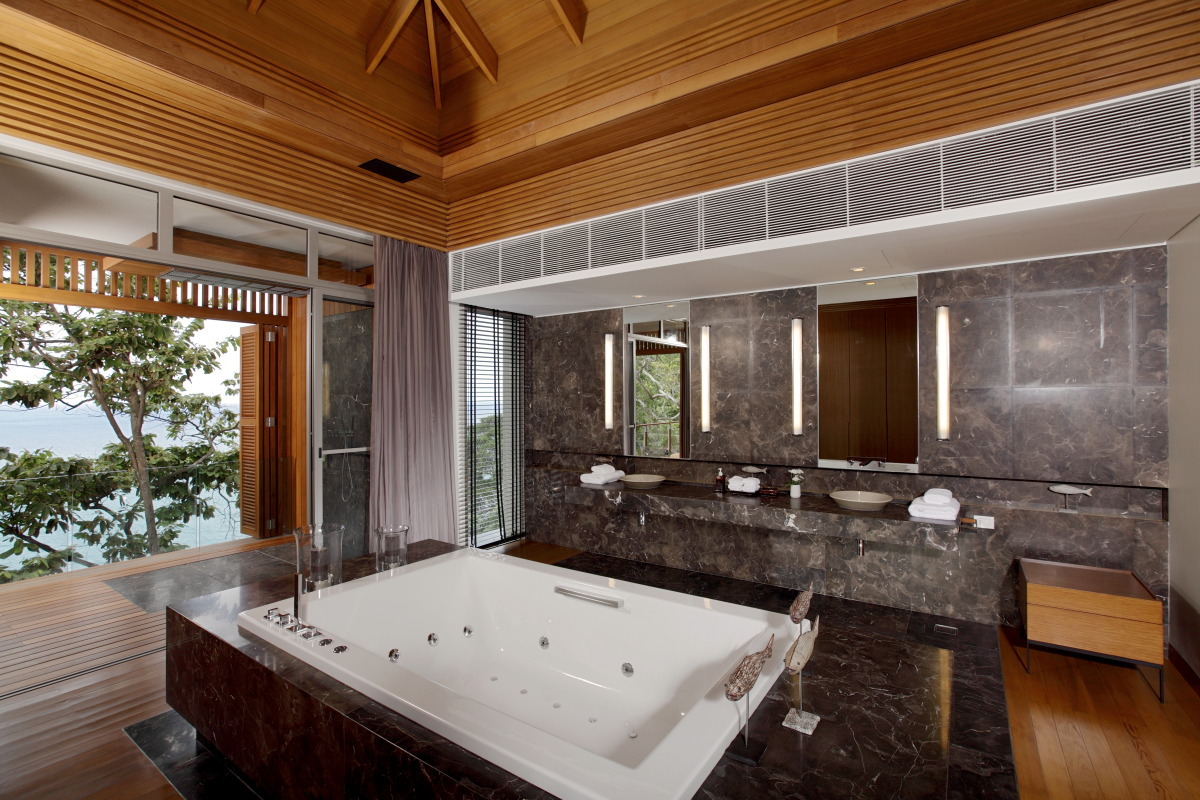 Here: Phuket, Thailand
The villas are set along Kamala's coveted "Millionaire's Mile", surrounded by lush tropical jungle. With four large master bedrooms and two guest rooms, all 12 guests have an ocean view. But only the two lucky master bedrooms have their own Jacuzzi sets in the en-suite bathrooms.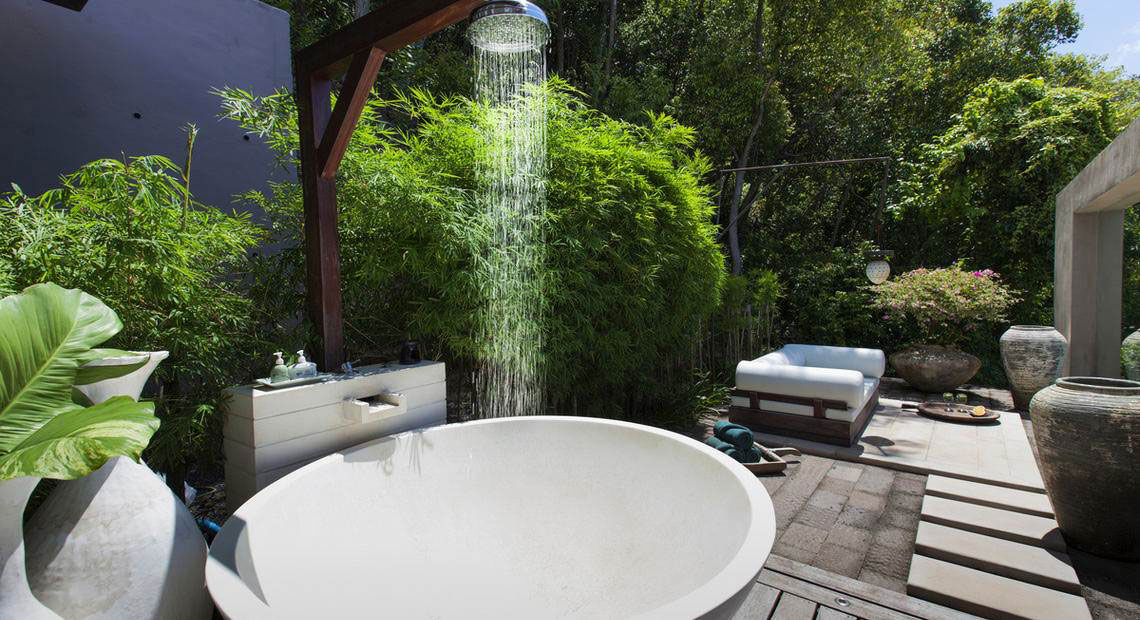 Here: Koh Samui, Thailand
Located on a hillside that overlooks Choeng Mon and Plai Laem, the villa has a naturally beautiful backdrop of the Gulf of Siam and neighbouring islands. So of course, an outdoor rain shower is necessary. Then there's the long, curvaceous bay with waters perfect for swimming. Just a couple of minutes away from this tranquility are some amazing upscale eateries and nightlife.
A nice, long, hot shower vacation.