Poppin' off at Ushuaïa is great and all, but the 'White Isle' isn't all about big-room clubbing and hedonistic debauchery. Long before there was DC-10, Privilege and even Pacha, hippies flocked to the island for its azure waters, stunning vistas and counter-culture attitude. Fast-forward to 2017 and Ibiza is officially dusting off its sketchy party-vibe image and has become (again) one of the hottest European go-to's for bo-ho vibes, world-class dining, a laid-back art-scene, and dare we say it…family friendly beaches. Here's where not to chew your face off:
#1 See Some (Major) Art Installations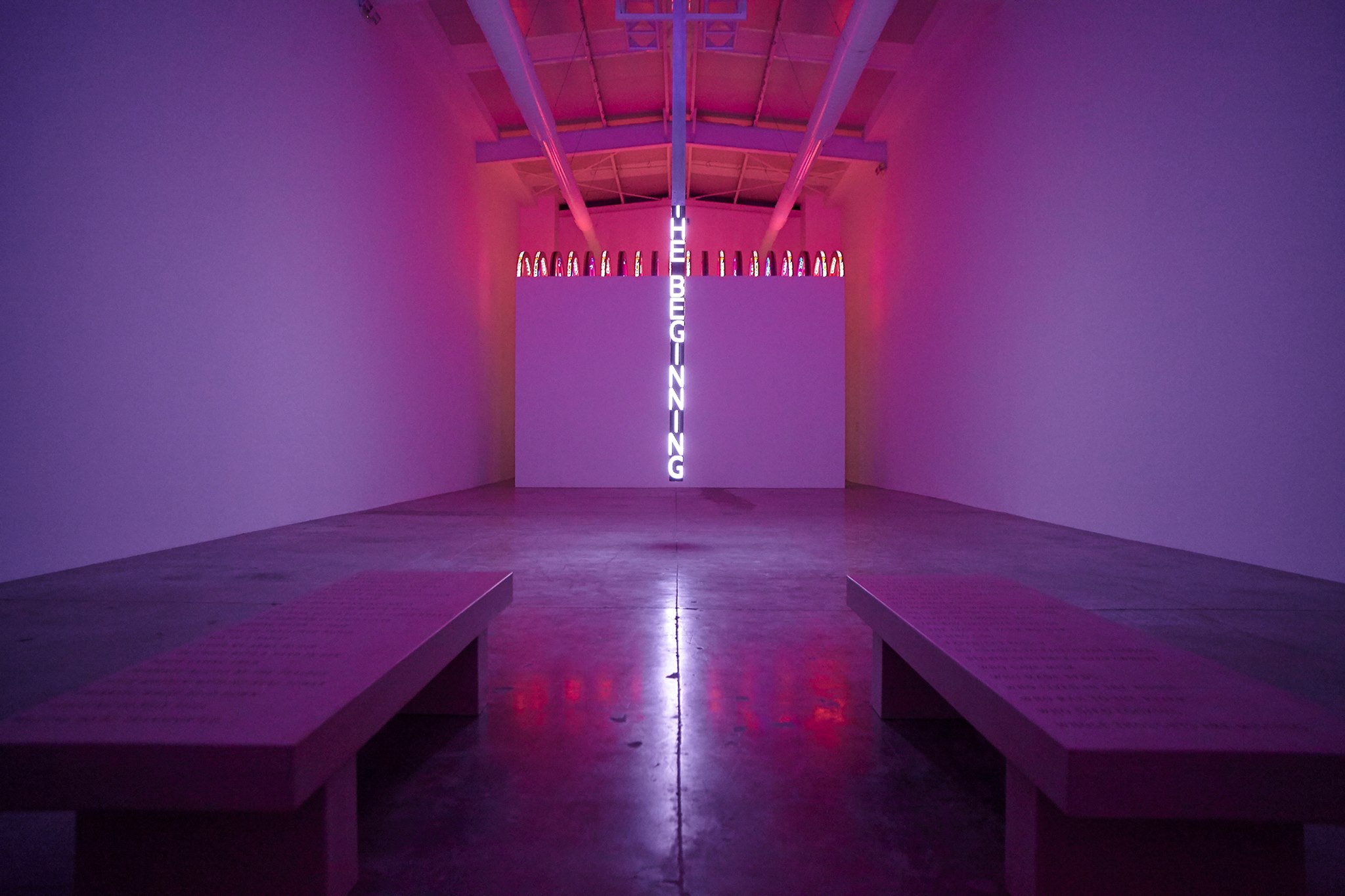 What: Co-founder of Cirque de Soleil, Guy Laliberté has been coming to Ibiza for over 30-years and now calls the island home — at least for part of the year. While still clowning around, he's also become heavily invested in the art world, bringing his personal collection (and curatorial sense) to two of his art galleries on the island: Art Projects Ibiza and Lune Rouge. Olafur Eliasson, Takashi Murakami and most recently Jenny Holzer have all shown at Laliberté's invitation, but the coup de grâce is his 64-acre private property 'Can Soleil'. With works by Ugo Rondinone, Ai Weiwei and Giuseppe Penone (to name but a few) strewn throughout the grounds, there are some legendary parties that go down here every year (if you're lucky enough to get an invite). If you find yourself art-hounding around, Madrid based Parra & Romero's outpost is also a not-to-be-missed gallery for their on-point exhibitions.
#2 Chill at Es Torrent Beach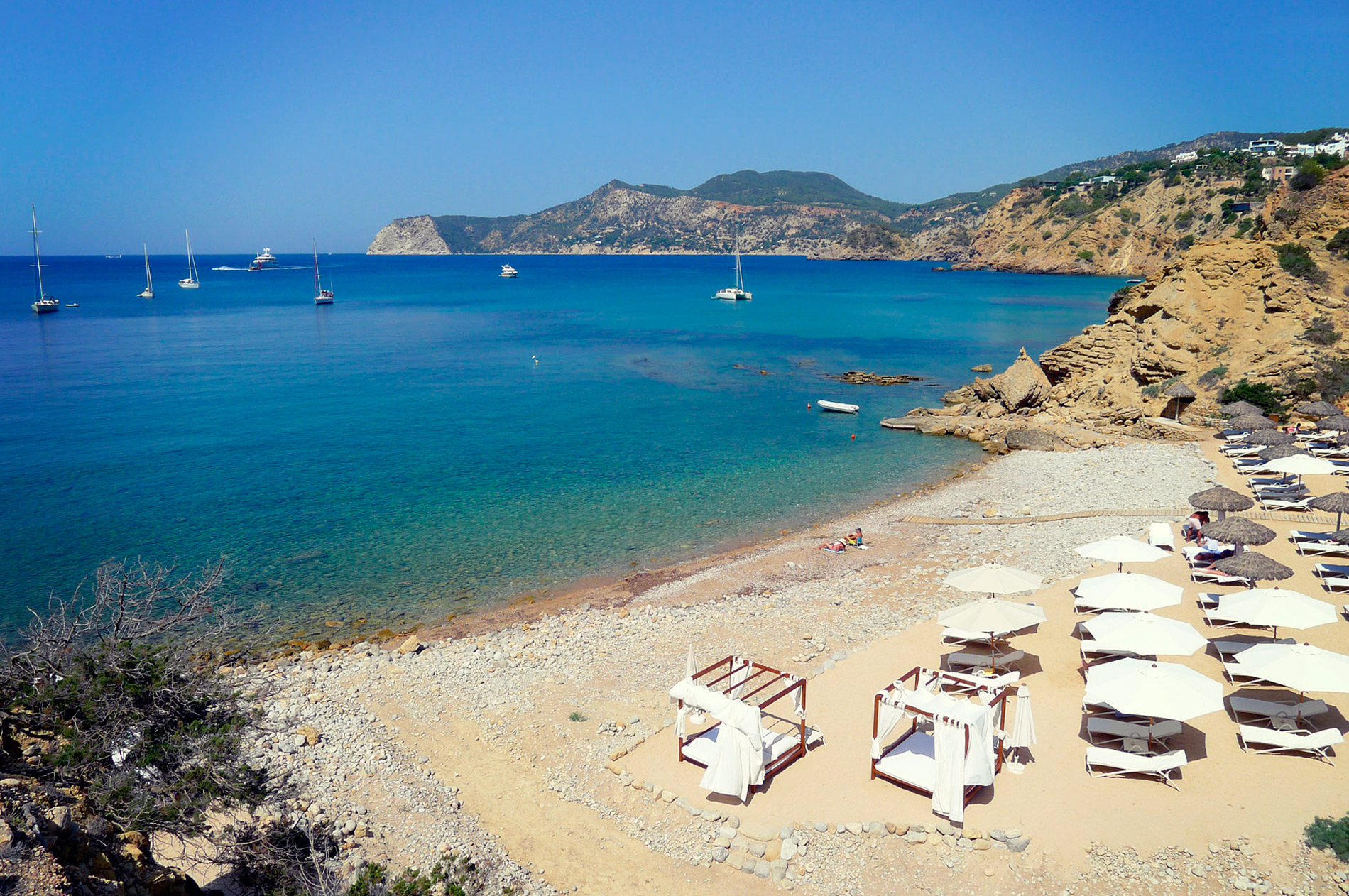 What: You'll avoid any strung out clubbers splashing around at this unspoiled cove of small pebbles and sand just 10-minutes from town. Expressly forbidding loud music and beach balls (oh those naughty beach balls) Es Torrent is the go-to playa for a more mature, chilled-out vibe. The attached Es Torrent restaurant serves up some of the most refined Ibicenco seafood dishes on the island so it's best to book a bed for the day and swim, eat and repeat until sundown.
#3 Sail Around Es Vedra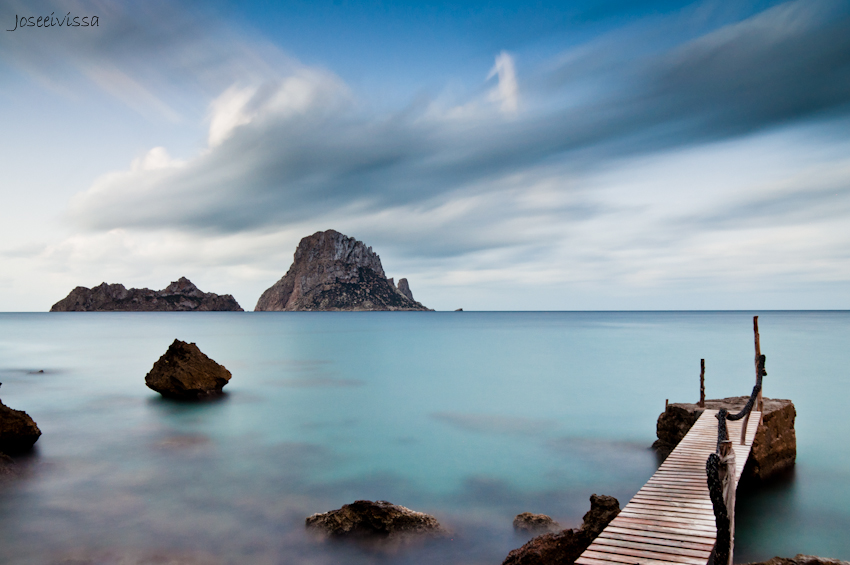 What: Es Vedra is just off the Southwestern coast of Ibiza and is purported to be the third most magnetic spot in the world (after the North Pole and the Bermuda Triangle). It has long been a significant focus of the hippie side of Ibiza, with many (illegally) making the crossing over to tap into the weird energy and witch out. Although it is forbidden to set foot on the island, if you're planning to hire a boat to cruise over to Formentera (which you should) make sure you skirt around this supposed home of deadly Sirens who famously tried to lure Ulysses to his death in Homer's Odyssey.
Read Also: Getting All Mystical at Mother Earth's Chakra Points
#4 Spa On a Cliff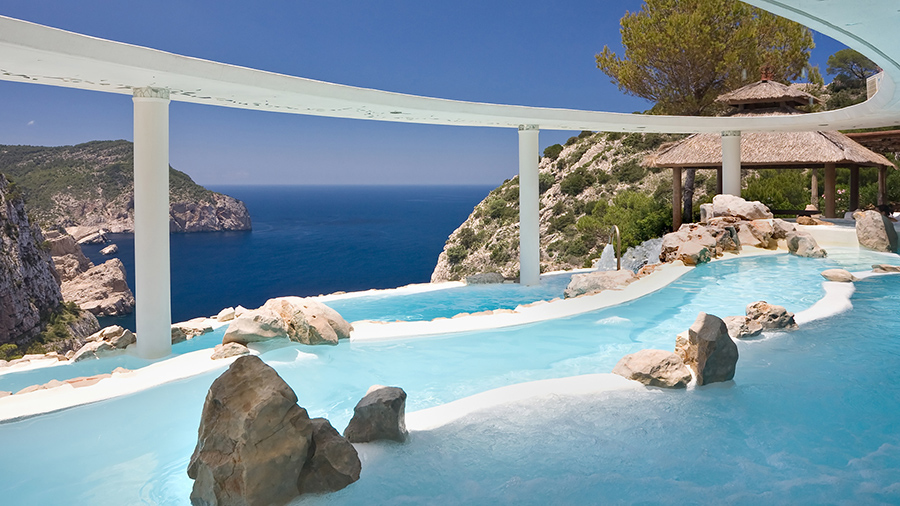 What: You've done Bali, you've done Samui, but have you done the La Posidonia Spa at Hacienda Na Xamena? Book in for the 'Cascadas Suspendidas' and enjoy 8 different pools heated at different temperatures all precariously perched atop the cliffs. Lunch, dinner, or pica-pica (tapas) with your hydrotherapy is up to you, but we'd recommend coming here for sunset.
#5 Stay in…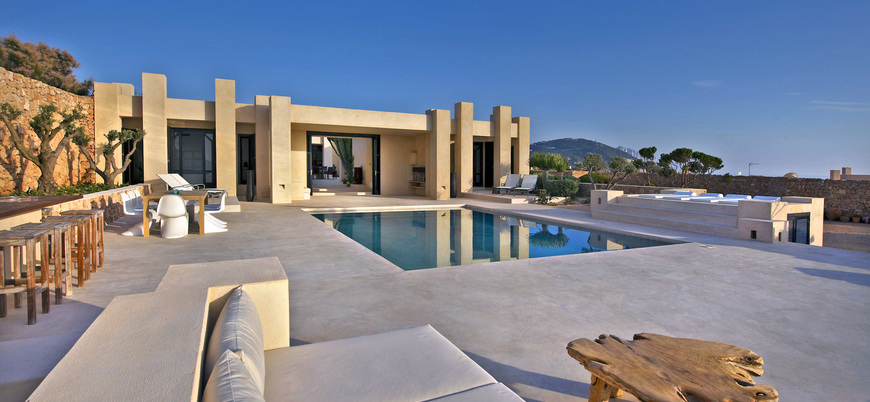 What: With 5 bedrooms hugging the cliffs overlooking Bledas and S'Espartar islands, Villa Arenil de la Sirena  is quite the roost to forget everything and just stay in. Grab some friends, grab some Cava, and bliss out in one of the most architecturally refined and luxurious villas on the island. 
Nomad Tip: Assouline Press has just published Ibiza Bohemia with text by Maya Boyd and Photography by Renu Kashyap. The book beautifully documents the island's scenic Balearic cliffs, its legendary cast of characters, and the archetypal interiors that define its signature style, and…it's current for the 2017 summer season — a must read for those Ibiza-bound or dreaming.