The former Cocotte space inside the Wanderlust Hotel has been transformed into Audace, where Michelin Starred chef Jérémy Gillon serves up French Bistro fare day and night. Naturally we just had to wander(luxe) in for a bite.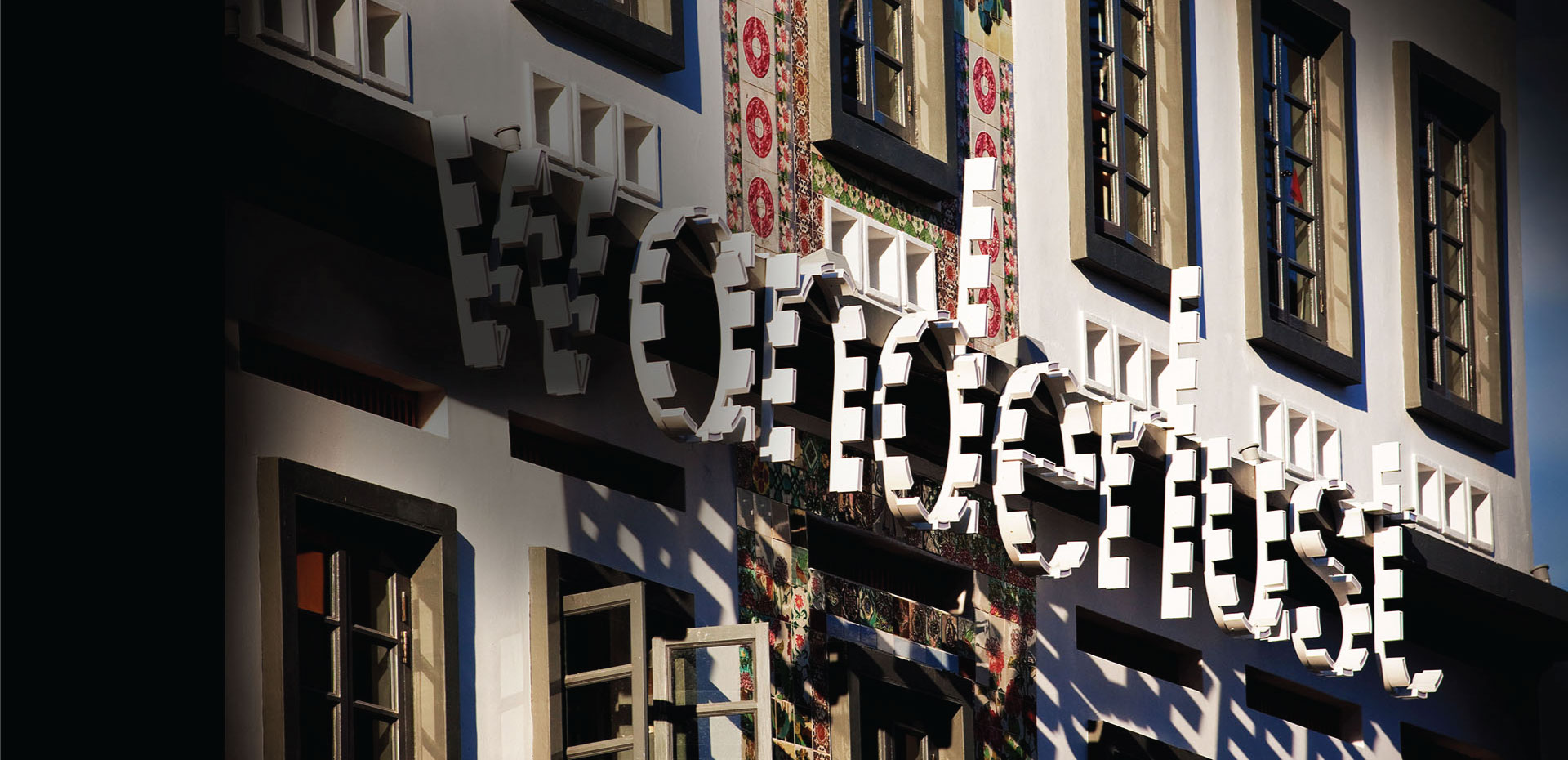 Located at the Southern end of Little India, Audace is only a 10-minute walk from the CBD and an easy address to find for those wandering through the neighbouring streets. Before even stepping inside however, we had to cross the street to take in the building in its entirety. The maintained 1920's façade (from when it was known as the Hong Wen School) stands out against the other rather lacklustre buildings, and although definitely Singaporean in style, with the addition of the huge 'Wanderlust' 3-D zipper-font signage, kind of gave us a European-Alpine vibe (perhaps something unintentionally comforting to Gillon who led the Le Montana kitchen at the French Alps, Val Thorens Hotel to Michelin Star success).
Read Also: A Singapore Modern Architecture Tour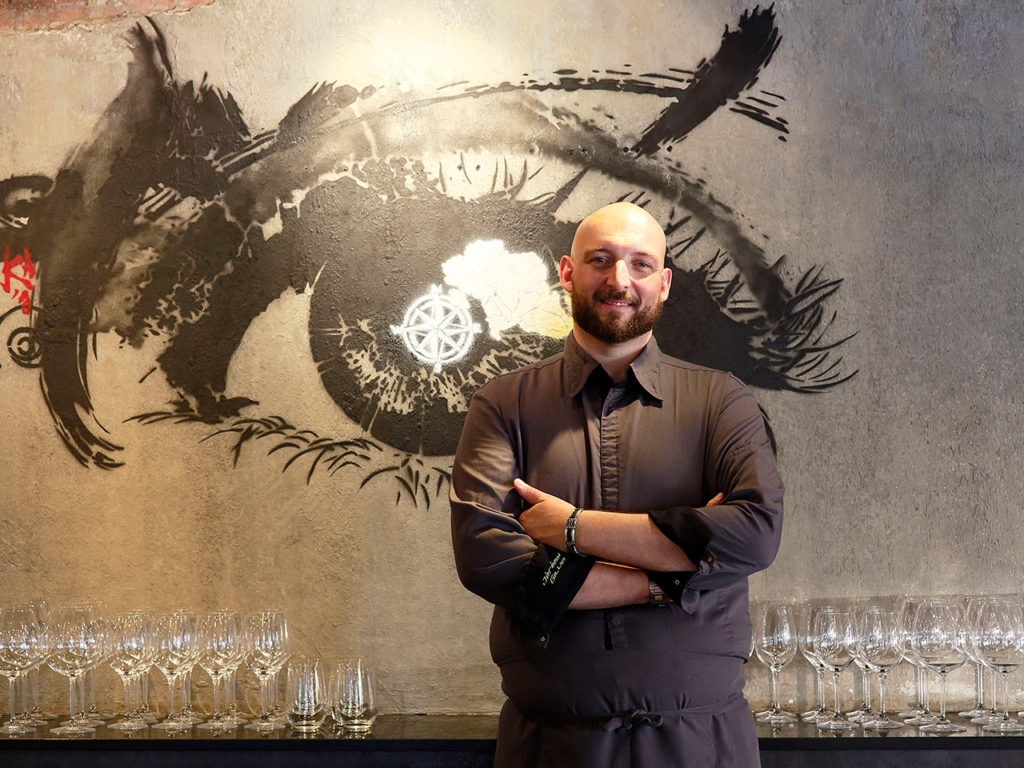 Dining is like driving on a highway with various entrances and exits that make an experience exciting and nuanced
Inside, the room is casual, but that seems to be the vibe Gillon is going for, and a long-sleeve dress shirt may see you overdressed here. As we saddled up at the bar (points for having a bar), we couldn't have been more excited to see Kona Brewing Co.'s Golden and Pale Ale as the only bottled beer on offer. Those looking for something a little more stiff will find a short and sweet list of cocktails named after Oasis and Prince songs as well as a few standard American and Italian rocks drinks. With the help of a super personable barman it became immediately clear that all French fine-dining shackles have been cast to the wind in favour of a little relaxed fun with your food (and drinks).
Read Also: Where to get your Singapore coffee fix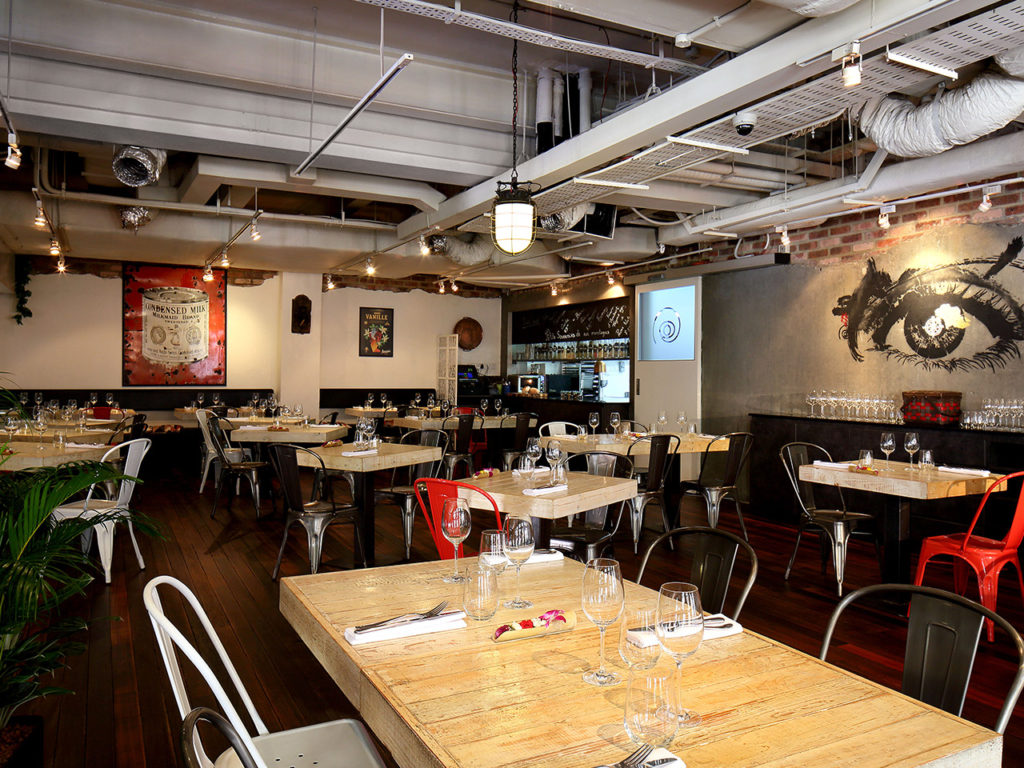 With the option to order a la carte or a 4 or 6-course set-menu for dinner we went off-course with 5…because we're difficult that way. Lunch diners can expect a 2 or 3-course set-menu changing 3-4 times a week while the dinner menu rotates seasonally. The shining star of Chef Gillon's epicurian galaxy though, is his dried herb collection. On display above the open kitchen, Gillon has brought over (smuggled?) native French alpine herbs that are infused in all his dishes. It's definitely worth your time to go over for a gander and ask all sorts of questions about the overhead apothecary.
We'd summarize our meal as light French comfort food — done well and done with a brightness that doesn't leave you feeling like you have to crawl home because you're so full. A good chef knows what he can do with local ingredients and Chef Gillon prides the quality of his cuisine on his relationship with local farmers and produce he sources directly from the nearby Tekka Market. Look out for oysters and caviar brought in from small-scale farmers in Vietnam as well as micro-herbs grown in Northern Thailand. The Coccinia or Ivy Gourd prepared two ways (served alongside the mouthwatering lamb saddle) was a definite highlight, with one preparation seeing a more Indian take on the bitter fruit, pickling it in a cinnamon, clove and bay leaf infused vinegar.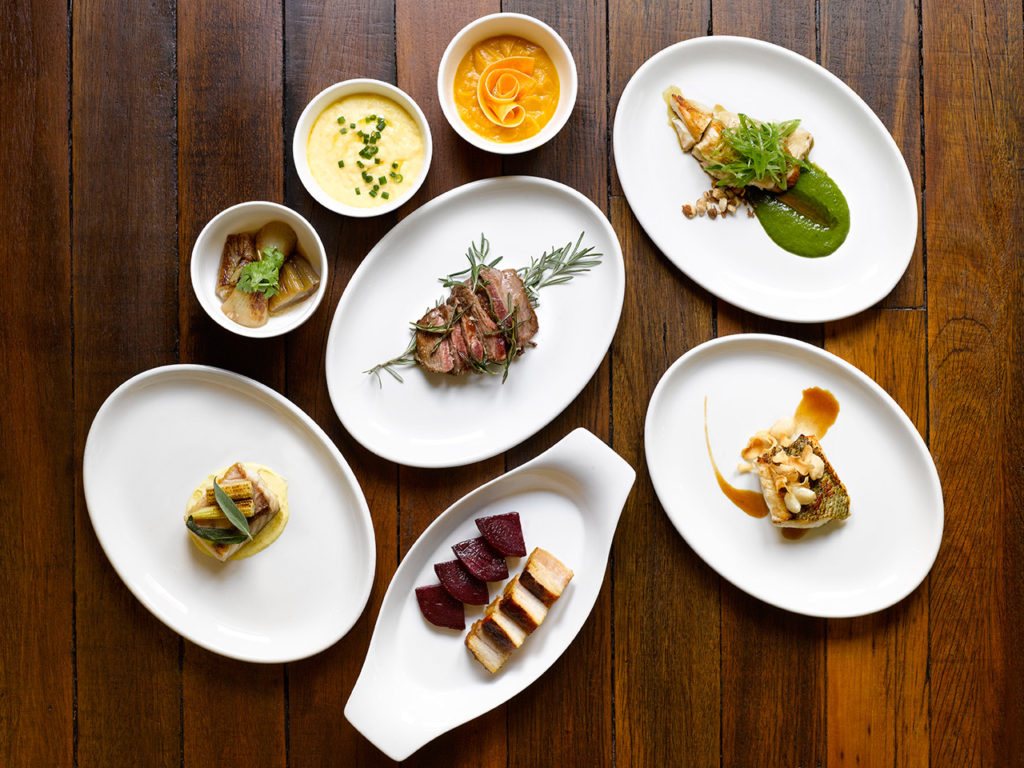 The other standout was the perfectly steamed Mediterranean sea bream with broccoli puree, salted lemon paste and candied black olive powder. The shaved broccoli stems added an almond-like quality to the dish, while the salted lemon gave a bright acidity which was balanced by the olive dust. Unfortunately we didn't get to try the 48-hour marinated pork belly which we read rave reviews about, but somehow expect to be a repeat offender.
Read Also: 5 Singapore Restaurants We're Loving Right Now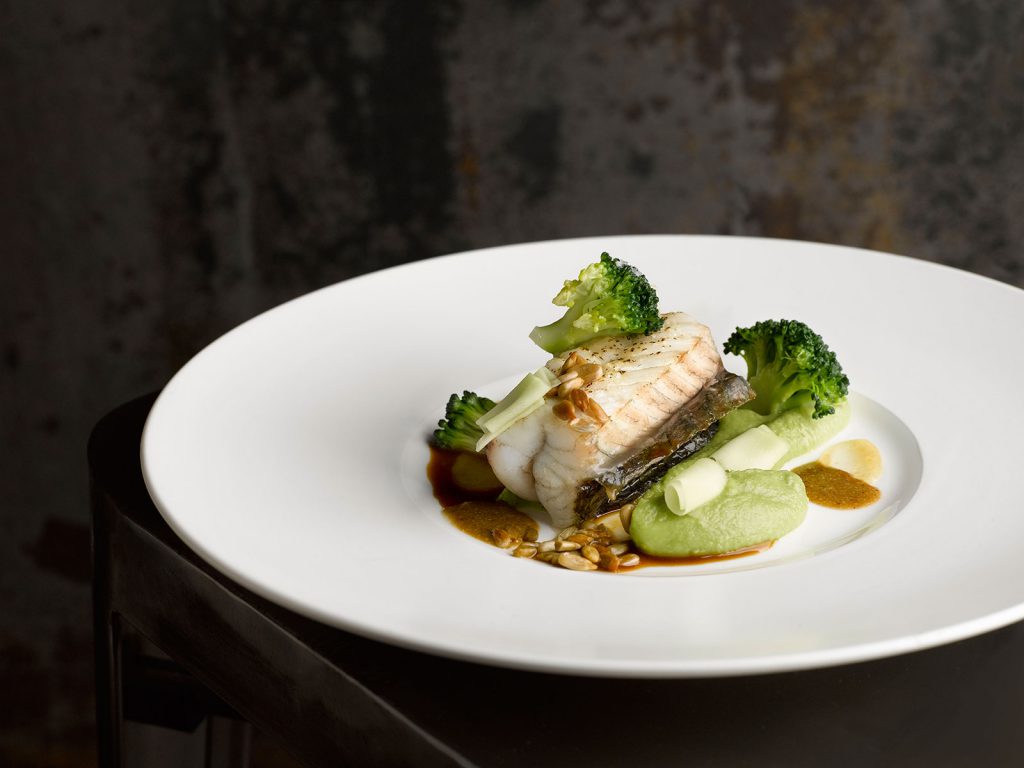 Audace — short for audacity — may seem slightly misplaced. Our experience was highlighted not really by audaciousness, but rather an elegant refinement of perfectly cooked and presented proteins and vegetables. It was the type of meal that was at once familiar yet surprising in its depth of flavour and amount of ingredients and cooking methods employed. Perhaps however, nailing the simple things is rather audacious these days…