Coffee used to be an afterthought. A punctuation to end a meal. A night cap. An excuse to get in someone's apartment as a pretext for something else. Not anymore though — these days the humble coffee bean has become the main attraction, with wave after wave coffee movements sweeping the globe. Whether we should be thankful to the hipsters who have made artisanal coffee/micro-roasting cool or not, here are our top 5 picks to get your Singapore coffee fix.
Read also: Meet the Beans: Where Coffee Comes From & Why It's Worth the Trip
#1 Common Man Coffee Roasters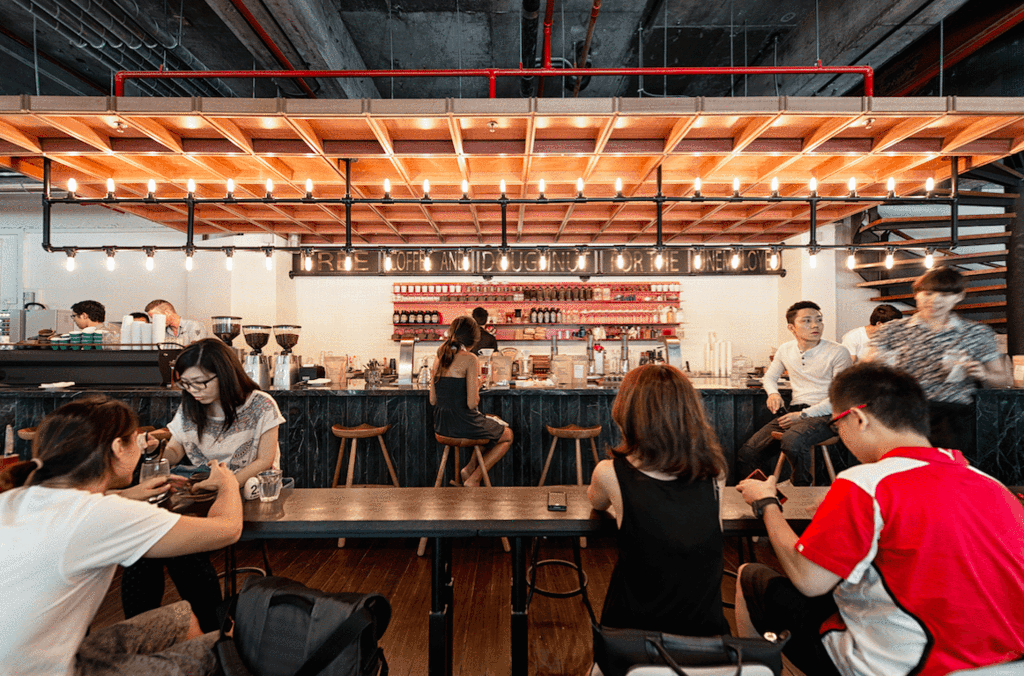 When you're out for a cup of Singapore joe, CMCR will probably be the name you see all over town. And it's no wonder why – they are wholesale suppliers of quality producers from East Africa, Sumatra, South America and India to many of Singaporean cafes, but to really get a sense of what Common Man is all about, head to the cafe at Martin Road. There's not one, but two fashionable outlets (Grounded is located above Common Man) – great for getting that perfect cuppa in Insta-worthy surrounds. Plus, you can even have breakfast, lunch, dessert, and alcohol there!
Where: 22 Martin Road #01-00 Singapore 239058
#2 The New Black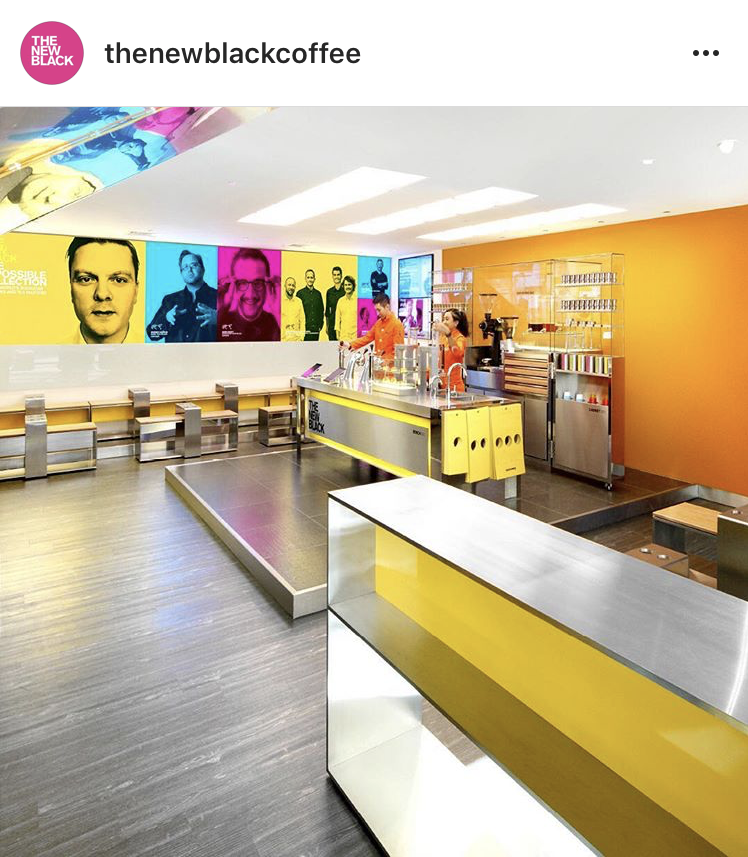 This sleek and new Singapore coffee spot at Republic Plaza is what coffee looks like in the future. Except the future is now. On top of some seriously good coffee (it doesn't push its own roasts, instead features a seasonal menu of big international names), we love its high-tech-Star-Trek-y-lab feel with lots of chrome, glass and contemporary bold colours. In fact, the stainless steel benches house Modbar and Alpha Dominache brewing systems. Disrupting the hipster version of coffee bars, The New Black caters to city professionals with warm baristas, a taste wheel, iPads which explain each roast, designer takeaway cups, clutch-like takeaway trays, and BAO croissants. They've also taken London by storm too!
Where: 9 Raffles Place Singapore 048619
#3 Nylon Coffee Roasters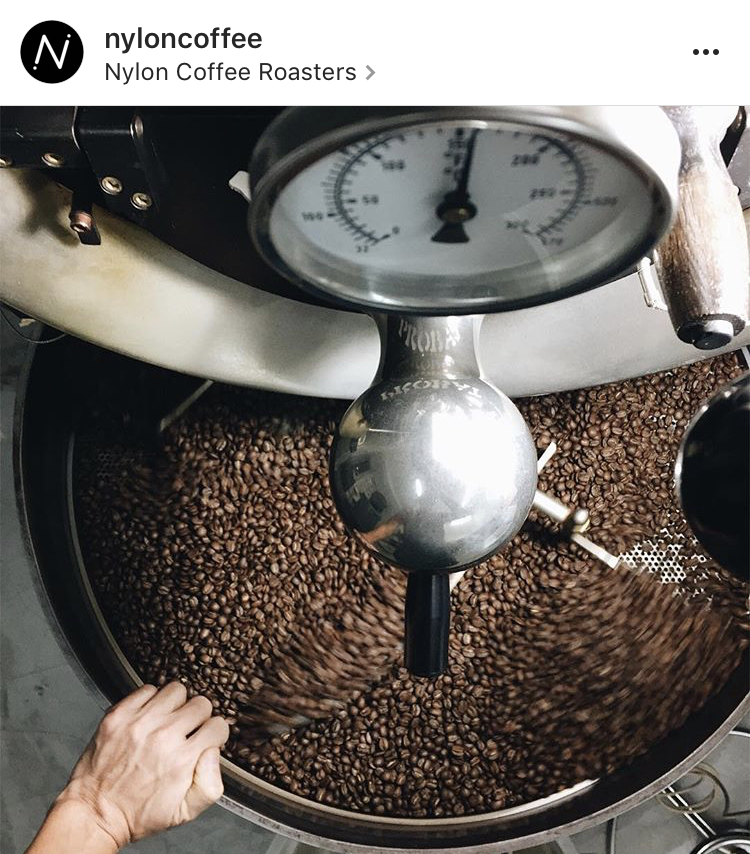 Another well-known name to aid your Singapore coffee fix is Nylon Coffee Roasters, which supplies a good many cafes with excellent beans sourced from all over the world. Since opening their doors in 2012, they prefer to focus on the less glamorous behind-the-scenes of coffee sourcing, travelling far and wide to understand the coffee they choose and sell. It's a humble, no-fuss set up, so you're not going to be overwhelmed by the hipster-like decor, but who cares, because you've come for the coffee anyway! Roasting days are Wednesdays and Sundays, and you can even shop online to get your hands on their very special batches.
Where: 4 Everton Park #01-40 Singapore 080004
#4 Chye Seng Huat Hardware Coffee Bar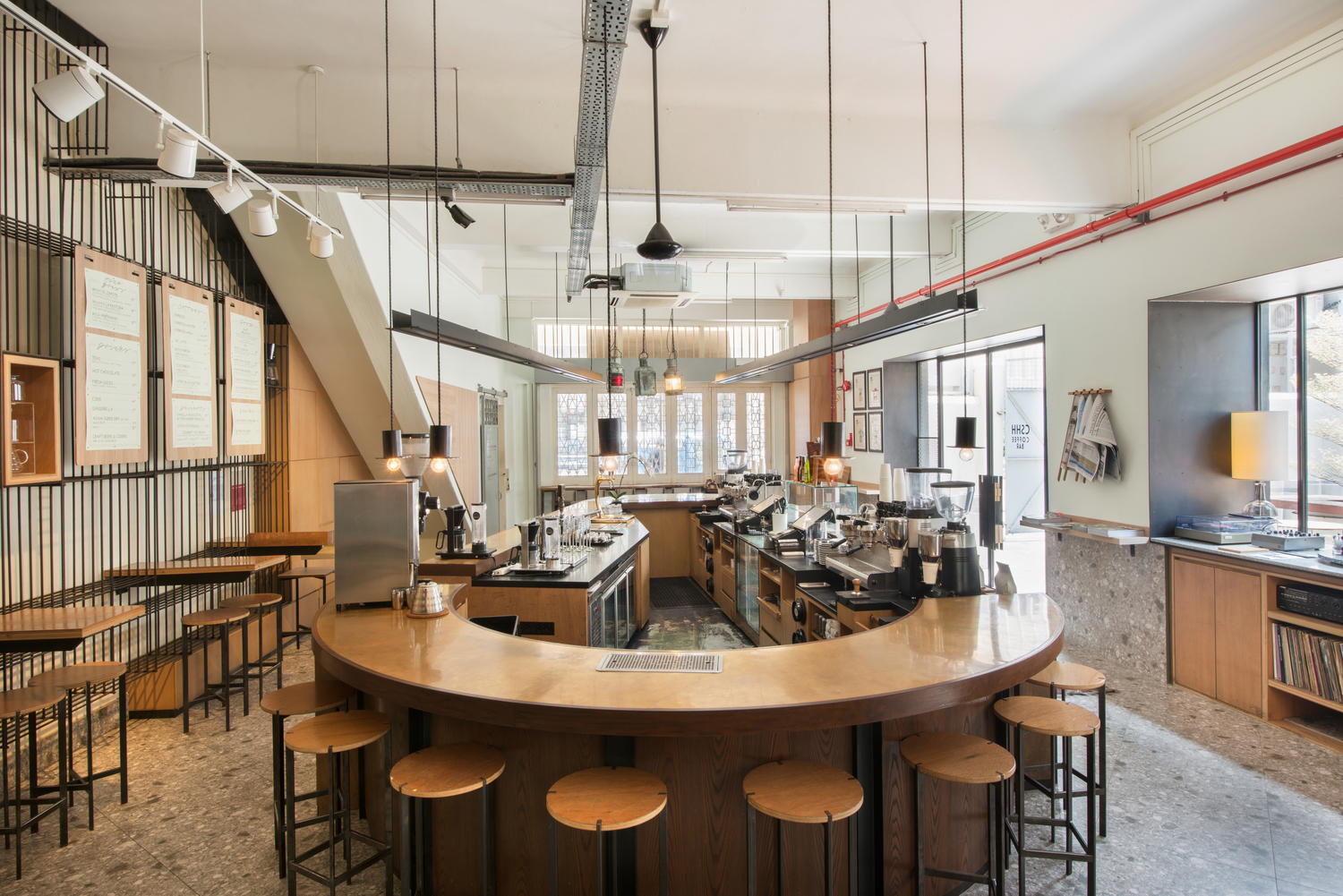 CSHH Coffee Bar is a concept bar located inside Papa Palheta HQ's Chye Seng Huat Hardware building. You wouldn't guess that some of Singapore's best coffee can be found at this location since they decided to keep its original signage to stay true to its Art Deco shophouse history, but we're glad for its unpretentiousness.  On top of housing the cafe, there's also The Roastery and C-Platform where beans are roasted and workshops are held, so you can even learn how to be a professional barista. We love their industrial/art deco chic, 360-degree view bar, outdoor courtyard, and a decent selection of food.
Where: 150 Tyrwhitt Road Singapore 207563
#5 Toby's Estate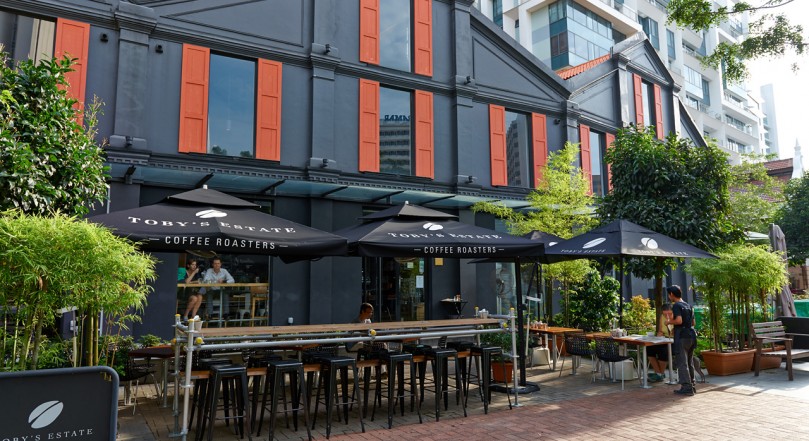 Australians take their coffee seriously, and Toby Smith of Toby's Estate is no different. As a coffee roaster and artisan barista who learnt the art of growing, roasting and cupping in coffee plantations of Brazil, Guatemala and Colombia, Toby brought his skills from Sydney to Singapore in 2011 when he opened his Asia flagship cafe and roastery in a renovated warehouse located on Robertson Quay, facing Singapore River. Dedicated to developing incredible flavours from brews all around the world, his team is comprised of world-ranked baristas and championship judges.
Where: 8 Rodyk Street #01-03/04 Singapore 238216
Need more Singapore coffee fix?
Head to the Singapore Coffee Festival 4 – 6 August 2017 at Marina Bay Cruise Centre.