Oh boy, there are still another 4 weeks before the school summer holiday ends. If you and your children are getting bored, how about a quick family getaway to drain those tireless kids? There are still some amazing August travel deals, so here's a few destinations we thought would make a cool last minute family holiday:
Alternative Travel Ideas for Cool Kids (And Even Cooler Parents)
Tips for Single Parents Travelling With Kids
The Kids Are Alright: Travel Tips for Parents
The weather now: It's monsoon season in Phuket but the rainfall is heavy and short-lived. Cooler weather means beautiful, chilly mornings and the ideal siesta time in the afternoons.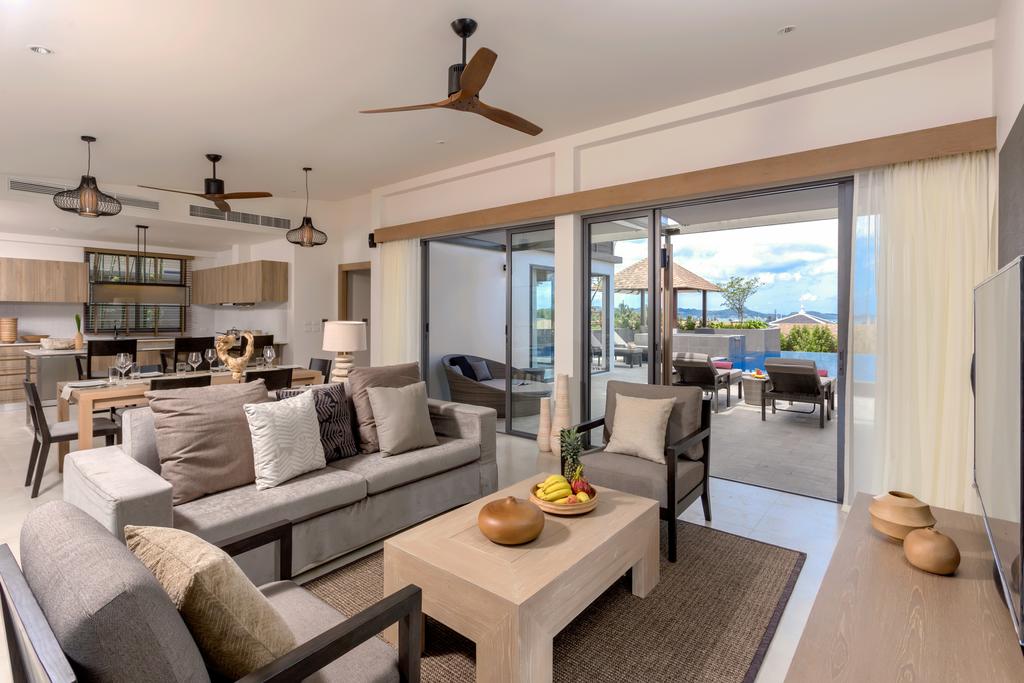 Stay here: Casabay Luxury Pool Villas from USD 360++ a night.
These villas are ideal for families travelling with grandparents. The bedrooms and living spaces all face a kid-friendly pool and the resort is located in a private and quiet area of Rawai, South of Phuket. We even have some tips if you're looking for more family-friendly beaches in Thailand.
Bali, Indonesia
The weather now: August in Bali means festival season and it certainly is the busiest time of the year (apart from Christmas). Hectic it may be but August has the best weather with an average sea temperature of 27°C.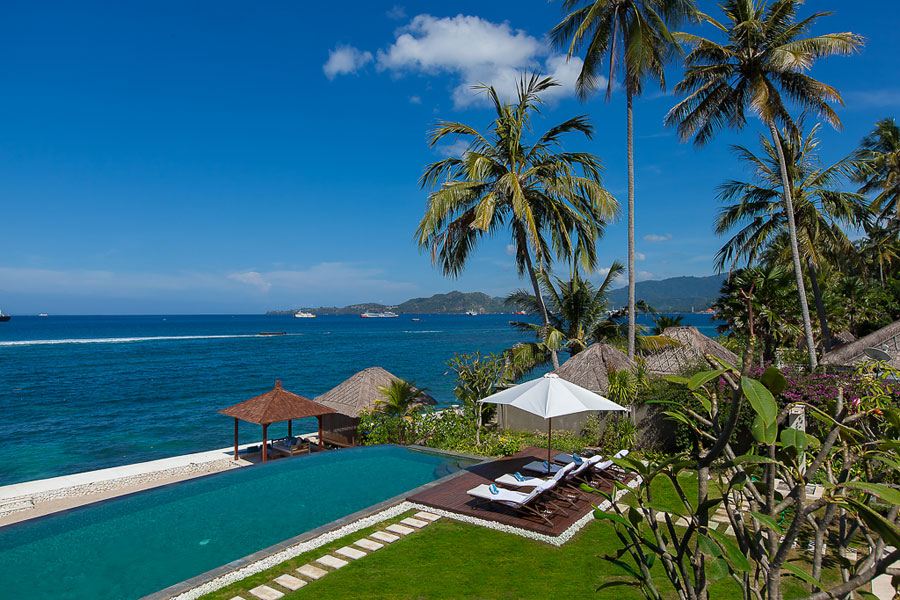 Stay here: Tirta Nila Beach House from USD 650++ a night until 31 August (3-night minimum stay).
Sitting on 2,1000 sqm of land, this beach house is the ideal place for a family getaway. The 4-bedroom villa comes with a fully equipped European-style kitchen and an airy dining room with a soaring ceiling. The bonus point? A team of staff including a chef, private butler, housemaids, gardener and security staff all led by an experienced manager are on hand to make your stay seamless and relaxing.
The weather now: August is the fourth warmest month in Koh Samui with an average daily temperature from of 27°C —  29°C. However August also brings dry season as there are only about 10 days in total when it rains!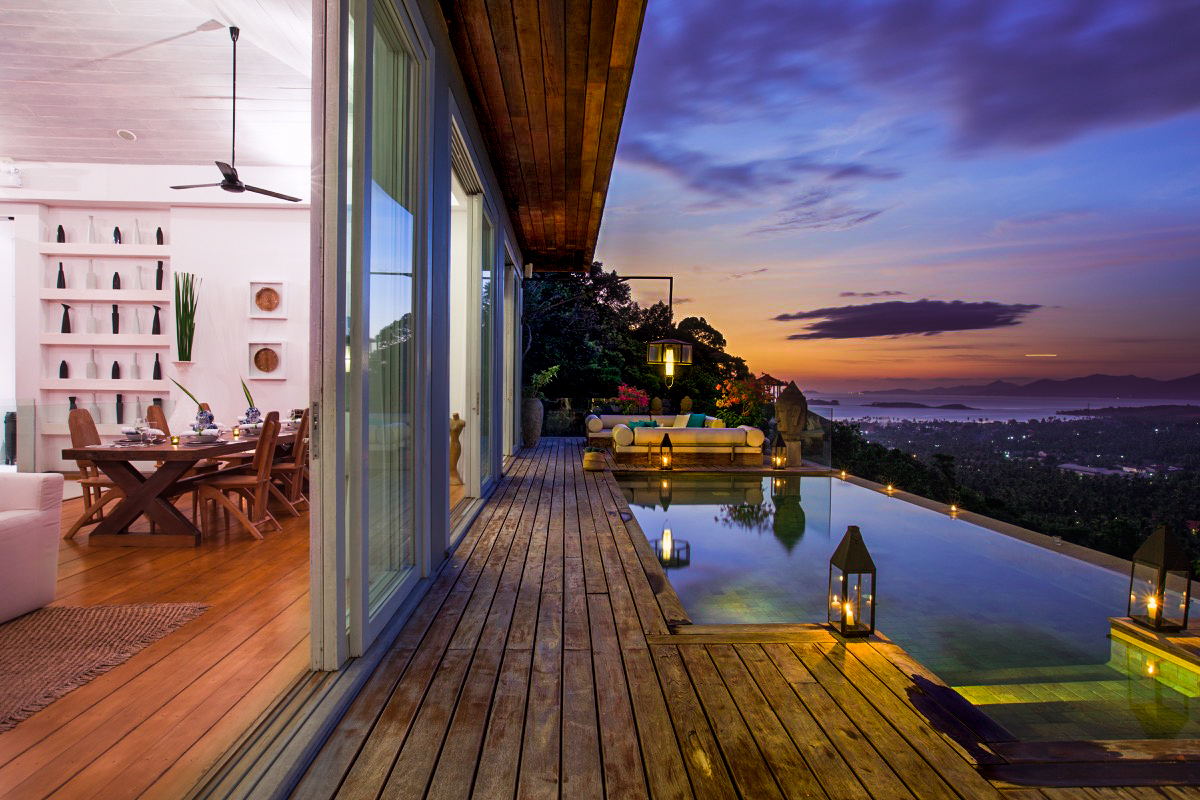 Stay here: Villa Belle from USD 500++ a night (that's 20% off) from 29 July to 21 September.
Spacious and stylish, Villa Belle is set in lush tropical surroundings on a hillside overlooking the captivating bays of Choeng Mon and Plai Laem. This 3 bedroom villa is fully serviced with a Thai Chef and special arrangements can be made for in-villa yoga and massages. Hurry as there is a special 20% off promotion right now!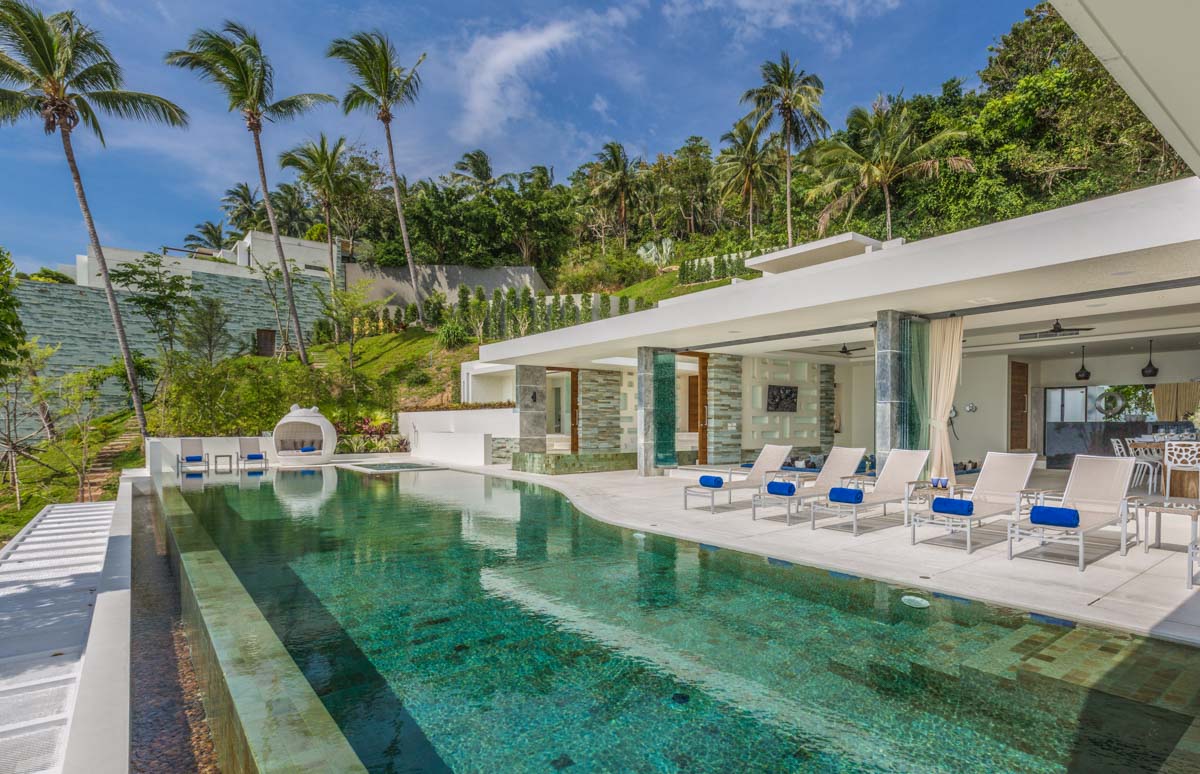 Or here: Villa Spice at 30% off for stays in August.
Since Koh Samui is one of our top family destinations, we have carefully curated another Villa to satisfy those family getaways. Villa Spice is a modern villa which will suit families with teens. The 5-bedroom design features stone-filled outer terraces which extends out from private balconies. Akin to a Mediterranean luxury holiday residence, it includes a fully equipped gym, a dedicated spa and a private cinema room.
Image credits: Main,