Lace up those trainers, as this Singapore modern architecture tour will see you covering some serious distances. From classically cool late-70's brutalism to modern takes on the traditional shophouse, there's no shortage of Singapore's artistic and architectural creativity. These are some of our favourites: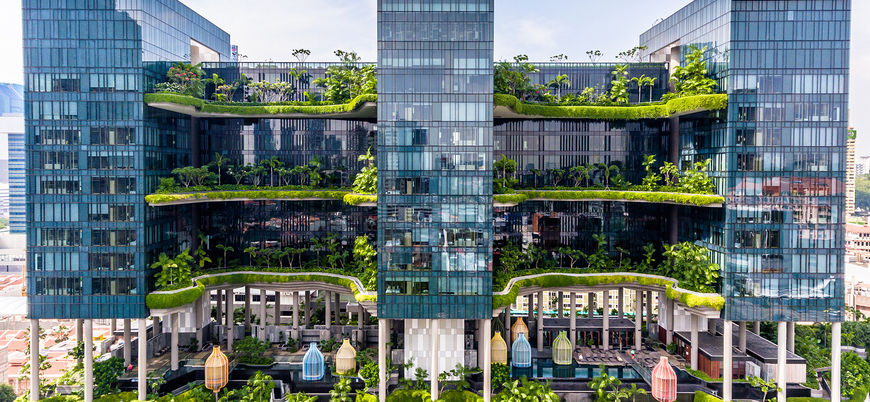 What: Before you start touring around town you're going to need a home base, and PARKROYAL on Pickering has become nothing short of an architectural icon of the island (and a go-to Nomad fave). Designed by Singaporean firm WOHA and winner of Asia's Leading Green Hotel in 2016, the street-front overflowing greenery and stacked geological curves give way to some of the chicest rooms and public spaces we've come across. But don't take our word for it, let celeb nomad Peony Lim give you a tour.
Where: 3 Upper Pickering St
Read: Hotel Insider Tips: 5 Things to do when you stay at PARKROYAL on Pickering in Singapore
#2 The Pearlbank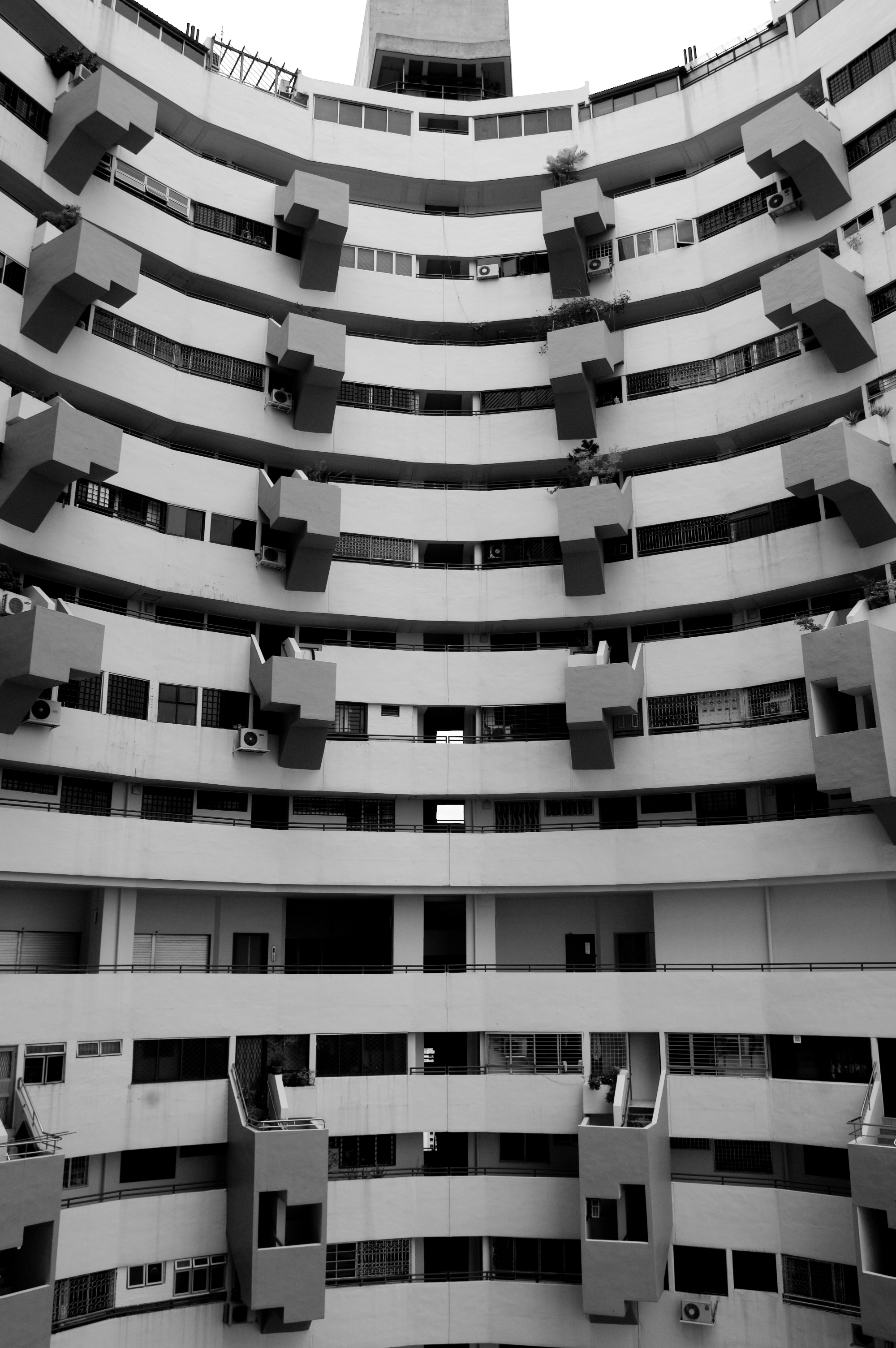 What: Probably the most classic of all Singaporean architecture, the Pearlbank Apartment block was designed by Tan Cheng Siong in 1976 and when completed had the largest number of apartments contained in a single block (272), and the highest density of any residential building of its time. Oh, how the times have changed! At 130 m2 for a 2-bedroom, the units in Pearlbank (other than all being 70's-chic split-levels) are nothing short of spacious in today's market. With a public sky-garden on the 28th floor designed way ahead of its time, the iconic horseshoe-shaped building should be on any classic design lover's list.
Where: 1, 1A Pearl Bank, Tiong Bahru
#3 The Colonnade Condominiums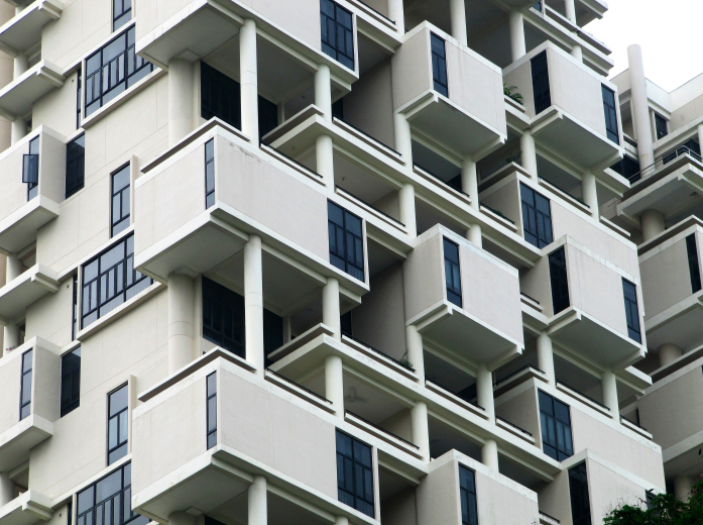 What: Another apartment complex from the 70's brutalist movement, the Paul Rudolph designed Colonnade Condominiums were part of a larger design manifesto of the possibility of prefabrication. Taking ideas from his unbuilt proposal for the Graphic Arts Centre of Manhattan, Rudolph's initial dream of prefabricated units hoisted onto a structural frame gave way to cast in place boxes, but still retained the overall in-and-out aesthetic of the original design. More than being "artsy" the design pays particular attention to the tropical climate, providing overhangs for rain and sun, and deep spaces for privacy.
Where: 82 Grange Rd
#4 OCBC Tower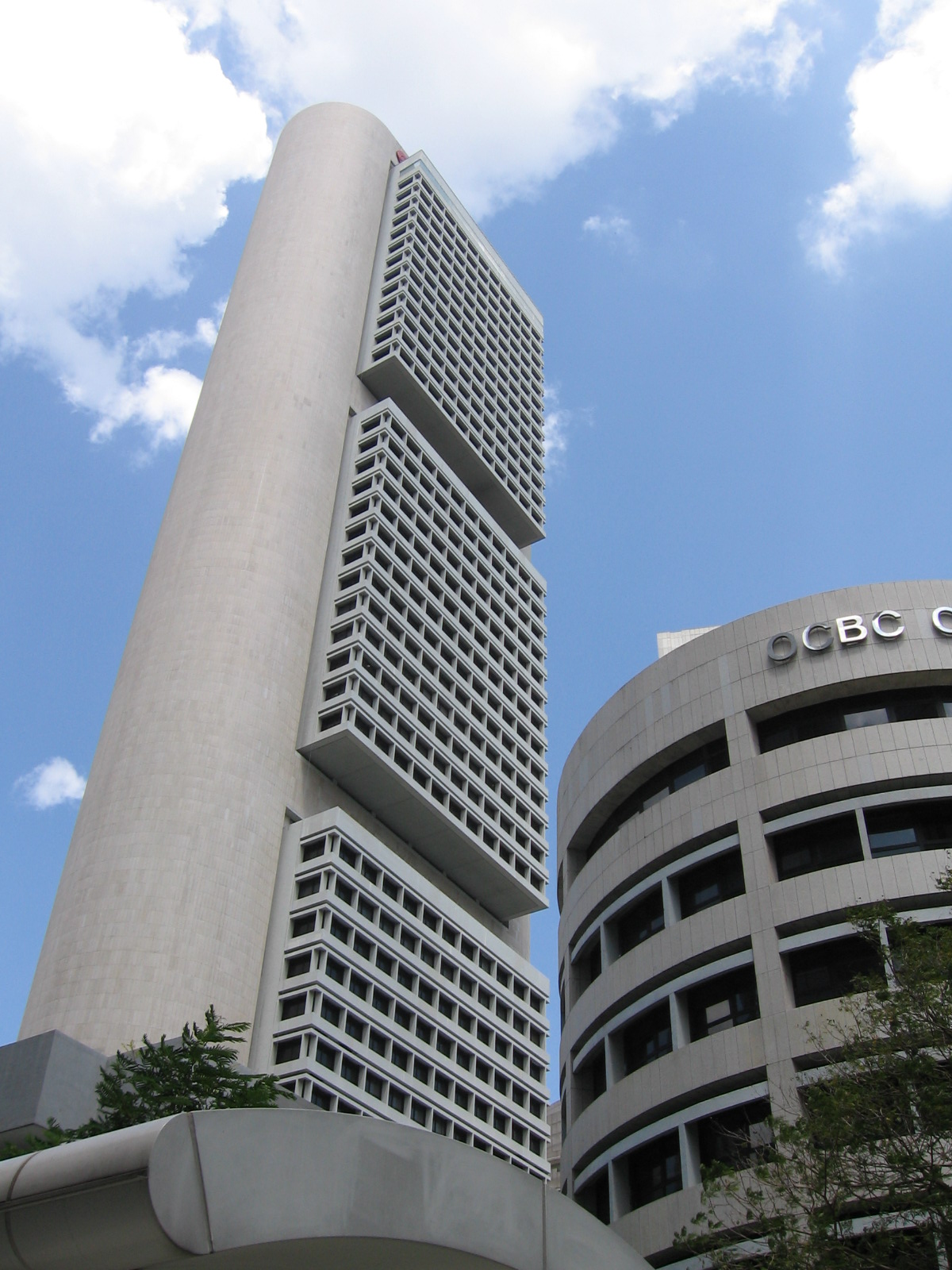 What: Love it or hate it (we love it) IM Pei's mark on Singapore was the 1976 OCBC tower. Also referred to as 'The Calculator', the OCBC Tower stands out like a proud-chested concrete peacock against the hyper-modern Marina Bay development that has now surrounded it.  If you're wanting to get a little more up close and personal with the building, head to the 33rd floor Peach Garden for a refined Chinese meal in what was once the tallest tower in Southeast Asia.
Where: 65 Chulia Street
#5 The Interlace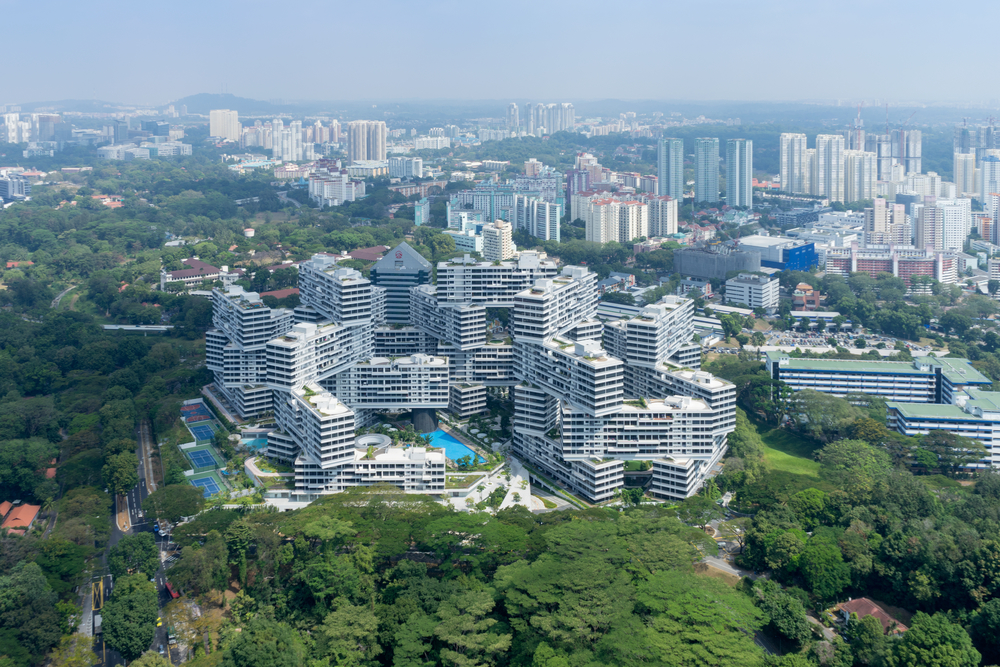 What: Under the wing of OMA, Ole Scheeren has hit some home runs in Asia with the Bangkok MahaNakhon tower and the Interlace residential complex in Singapore. Winner of building of the year in 2015, the Interlace is envisioned as a vertical village where the stacked apartment blocks rest on each other like Lego. There's plenty of nooks and crannies to explore in the Interlace, and wandering through the complex is part of the fun. Start by grabbing a coffee at the Compound Coffee Co. and go from there.
Where: 180-226 Depot Rd
#6 Henderson Waves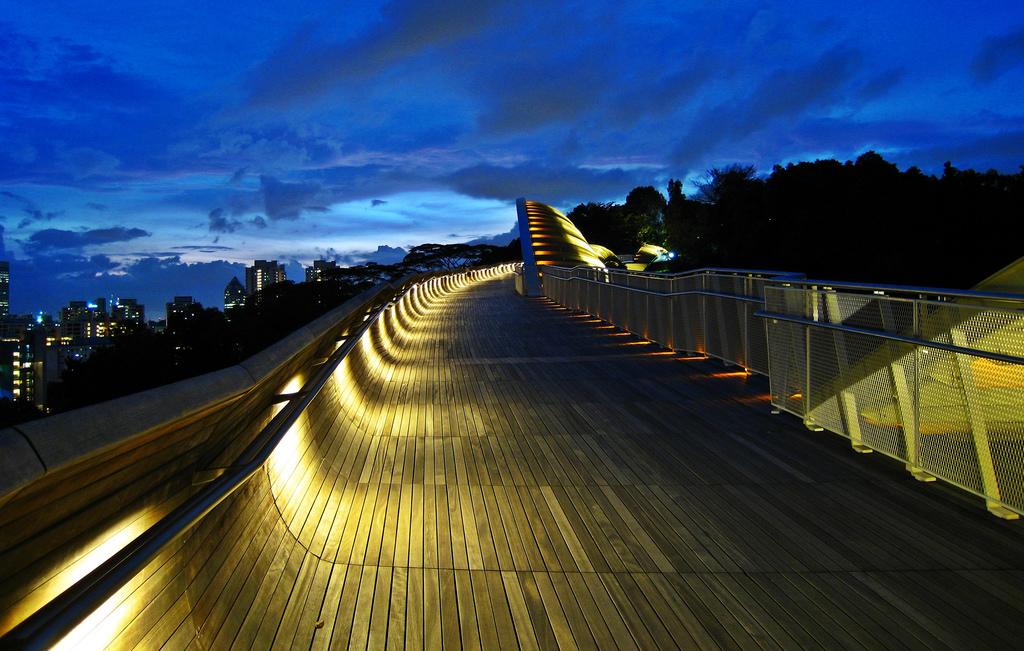 What: Take your tour to the fringe of the city and visit the 36m high Henderson Waves bridge which provides insta-worthy pics of the curvaceous design and great views of the city. Designed by Singaporean firm RSP Architects, the bridge connects Mount Faber park with Telok Blangah Hill Park and makes up part of the larger Southern Ridges Walk. The entire pathway is around 5 km one-way meaning it can make for a great morning sweat if drinks at The Fat Prince the night before haven't left you too shattered.
Where: Henderson Road
#7 The Learning Hub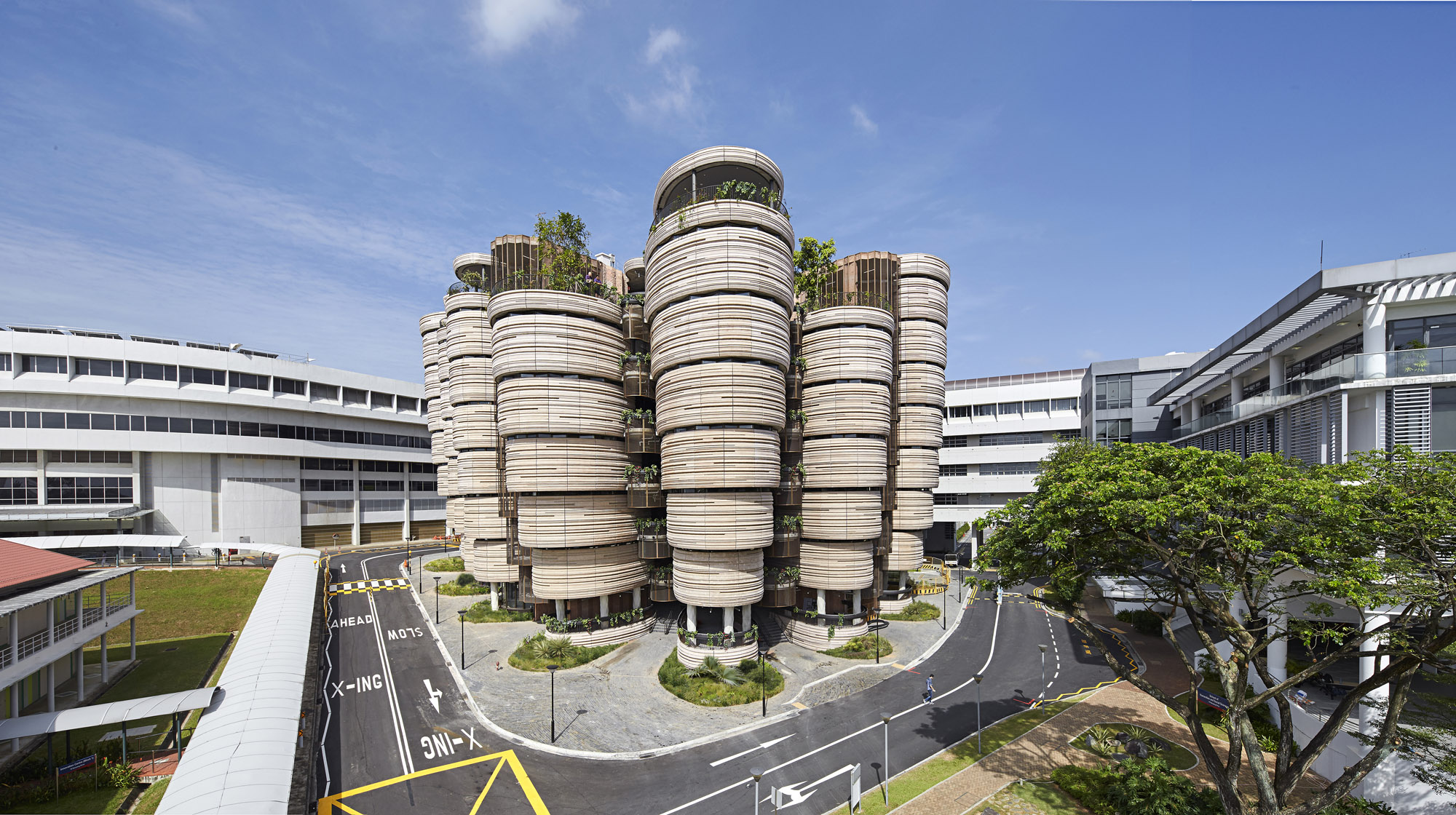 What: Get nerdy and visit the Nanyang Technological University's multi-use building designed by London-based Heatherwick Studio. This is the same firm (helmed by Thomas Heatherwick) whose initially amazing, Garden Bridge design for London slowly devolved into a political and financial fiasco, so much so that it has now wound up on the drawing room floor. In Singapore however, (and far from controversy), the Learning Hub is a bold architectural statement on learning, innovation and form. Skip the elevator between floors and run your hands along concrete stairwells which have been embedded with 700 specially commissioned drawings, three-dimensionally cast into the concrete, referencing everything from science to art and literature.
Where: Nanyang Technological University
#8 Lor 24A Shophouse Series

What: "Give us Art" was the only request of a Lawyer and his friends who purchased eight shophouses along Lorong 24A Geylang and enlisted seven different architects to transform the buildings. Akin to the Case Study Houses in Los Angeles of the 1940's, The Lor 24A Shophouse series is a fascinating take on personal style and conservation and renovation of the archetypal shophouse form. Only open to the public for special events, it's best to check out their facebook page for the next gallery party, while private tours can be arranged through the Lor 24A Shophouse Series website.
Where: Lorong 24A Geylang
#9 d'Leedon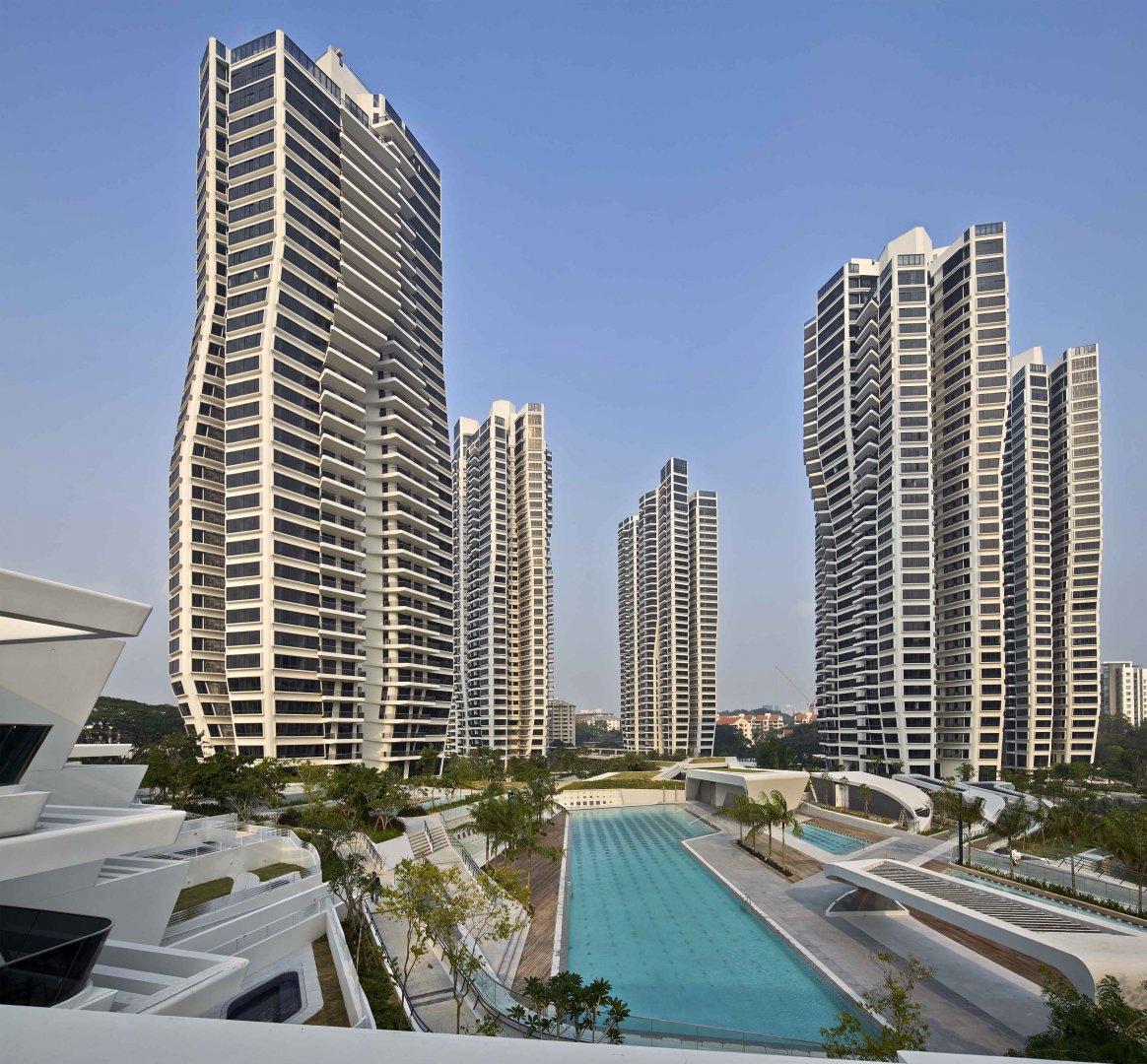 What: The late Dame Zaha Hadid's latest apartment complex in Singapore is classic Zaha, complete with swooping curves, futuristic villas, and tapering towers. With seven 36-storey towers and 12 villas occupying only 30% of the former Farrer Court site, the landscaping and many communal pools also express her signature style. If you're wanting to double up on her work within the city, head over to her One North Masterplan. While still under construction (with an expected completion in 2021) several areas are already completed, and will remain one of her final posthumous masterpieces.
Where: d'Leedon – 2-24 Leedon Heights , District 10, One North – Queenstown
#10 Marina Bay Sands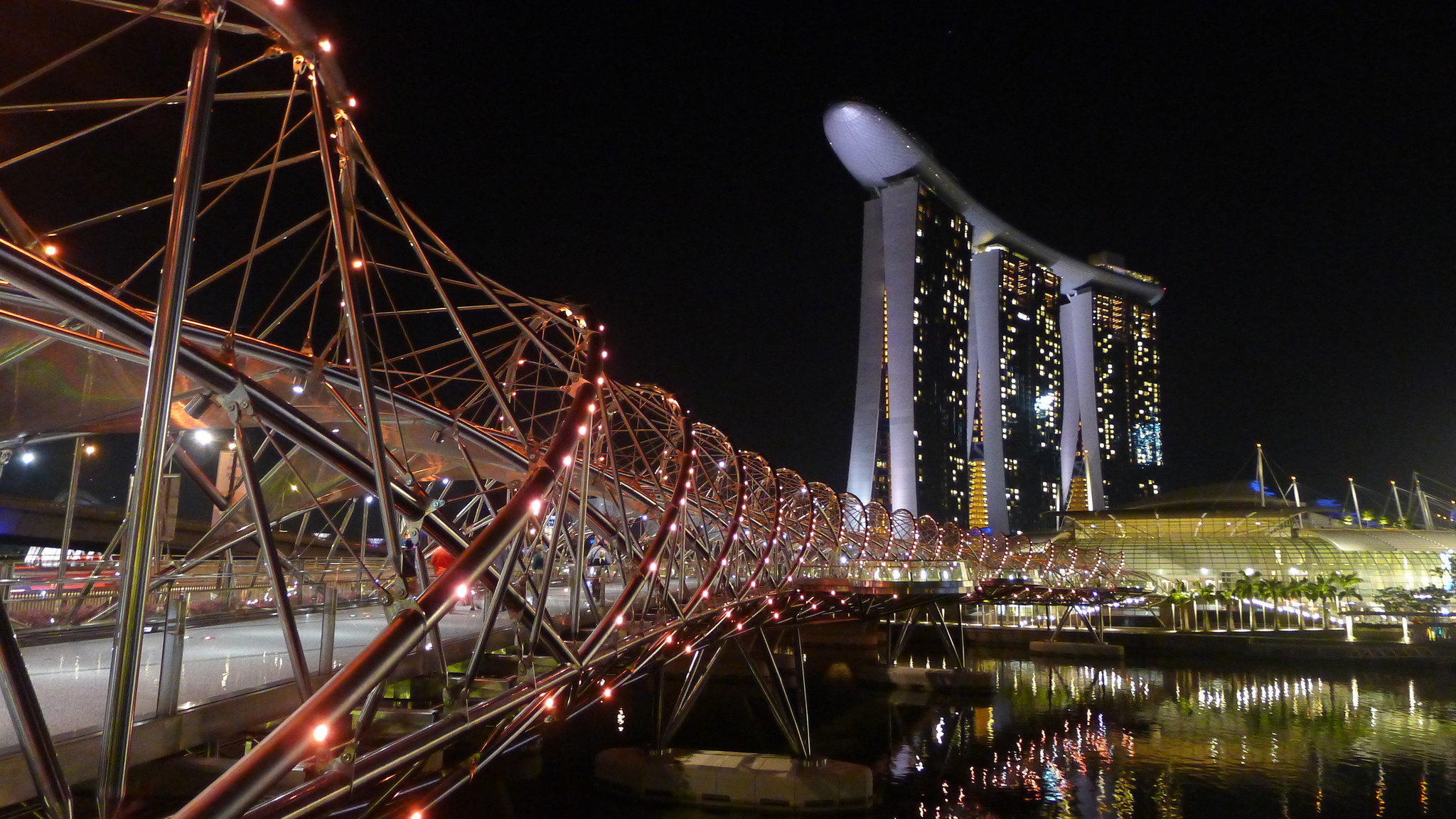 What: It wouldn't be a tour of Singapore modern architecture without a visit to the Moshe Safdie designed Marina Bay Sands. The icon of the Singaporean skyline, here's some things to know before you go:
The rooftop pool is only for guests of the hotel, so if you're wanting to tick that off your bucket list, you're going to need to book a room.
Skip paying the price of the observation deck, and head to the rooftop Cé La Vie bar instead. Sure a beer will set you back 20 bucks, but it's the same view plus a pint.
If you're wanting to try your luck at the casino make sure you bring your passport.
Marina Bay Sands has over 60 restaurants including outposts by Wolfgang Puck, Gordon Ramsay, David Myers, Daniel Boulud, Hide Yamomoto, Mario Batali, and David Thompson to name but a few. In other words, come hungry.
Don't stop at Marina Bay Sands, the connecting pedestrian Helix Bridge by ARUP and stunning Botanical Gardens are also musts when visiting the area.
Where: 10 Bayfront Avenue
Read: Guide to Singlish: How to Nail Singaporean Slang, as Told by a Singaporean