PARKROYAL on Pickering, a PARKROYAL Collection Hotel, is first and foremost a frontrunner in the local eco-hotel scene. The terraces of lush greenery define Singapore's urban cityscape. A hotel of this calibre has no doubt bagged itself numerous awards including 'Asia's Leading Green Hotel 2016' at The World Travel Awards. It's the perfect hotel for a weekend staycation, and we're sticking to that for a long time. As such, you'll want to make the most of your stay, which is why we've put together a little list of perks and must-dos for guests.
Read also: The Top 10 Best Restaurants in Singapore
#1 Have Champagne for Breakfast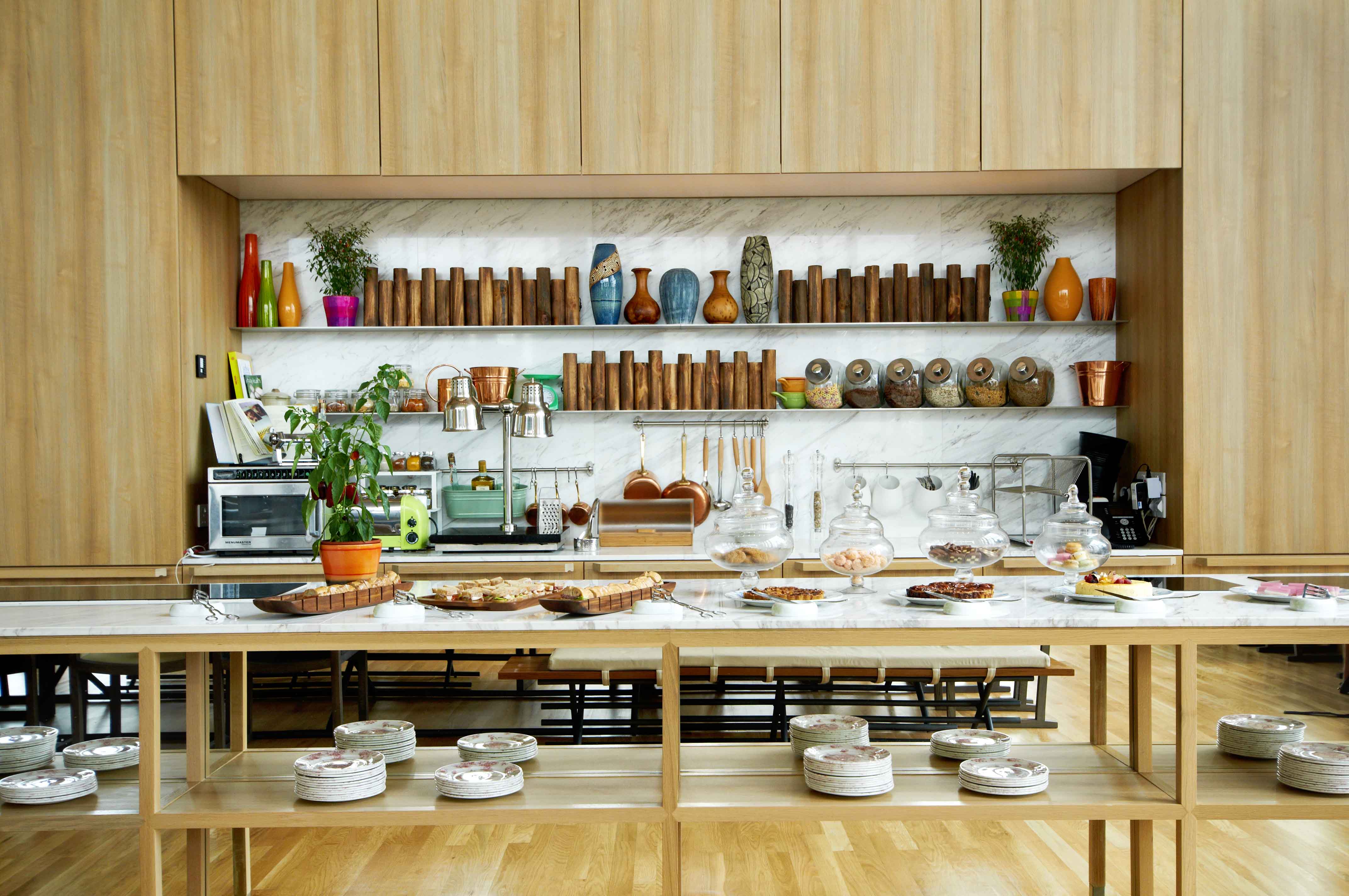 Wakey wakey eggs and bubbly! Guests with rooms on the Orchid Club floor can opt for breakfast at the Orchid Club Lounge where your only problem of the day is deciding between coffee or champagne. Orchid or not, there is always breakfast available  Lime Restaurant where they are known to have one of the most impressive hotel breakfast spreads.
#2 Take Advantage of Orchid Floor Room Benefits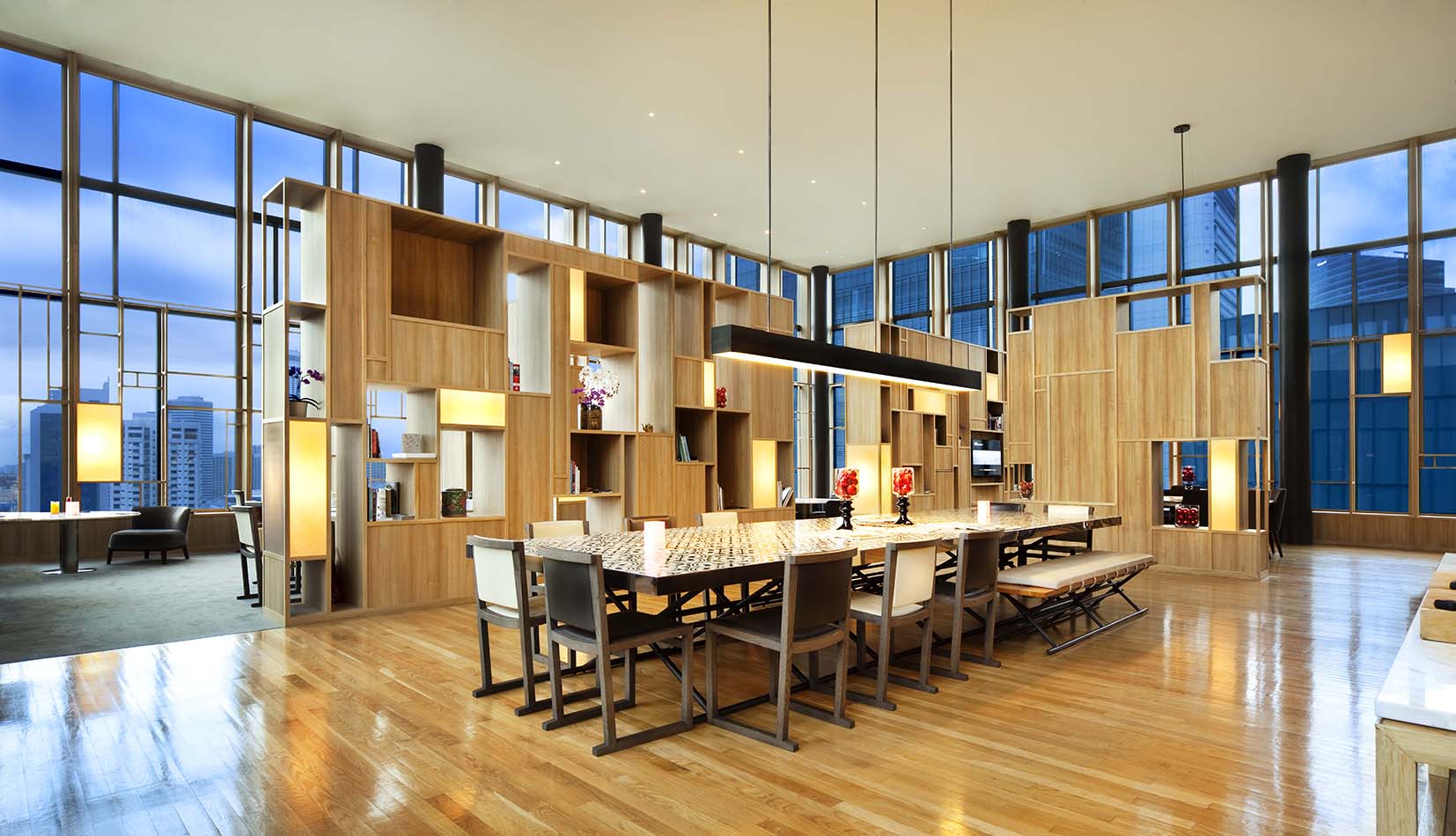 Orchid Club room guests are also entitled to priority check-in, complimentary mini bar beverages, meeting spaces, a Club concierge, all-day refreshments at the Orchid Club Lounge, shoe shine service… and two laundry services a day!
#3 Take a Nature Walk Indoors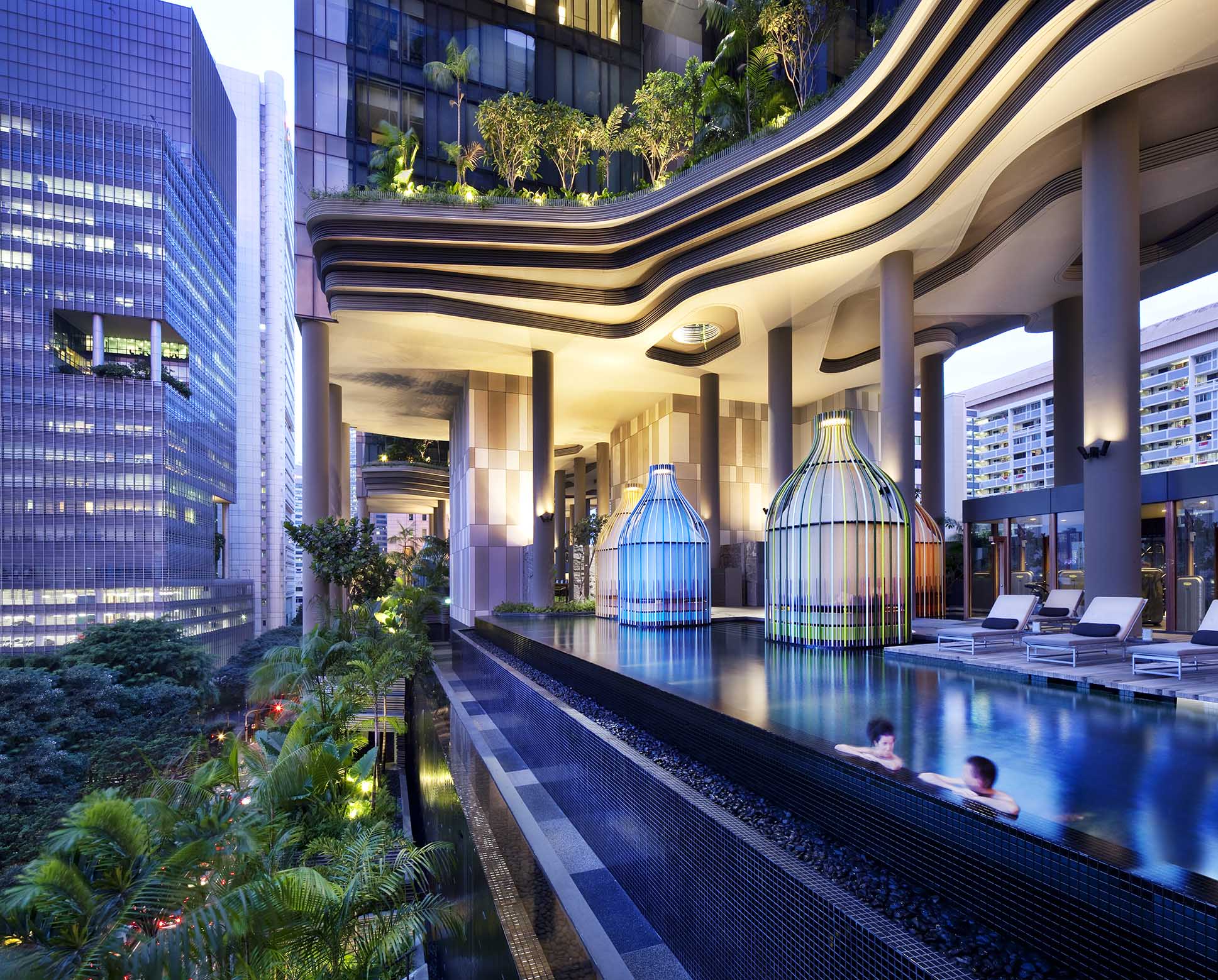 Over 50 different plant species are grown here to create the facade of this high-rise garden. If you ever feel like you need to stretch your legs and surround yourself by nature, all you need to do is step outside your room. It's a walk in the park 300 metres above street level on the wellness floor, where there are waterfalls and an herb garden.
#4 Sightsee by Night from the Infinity Pool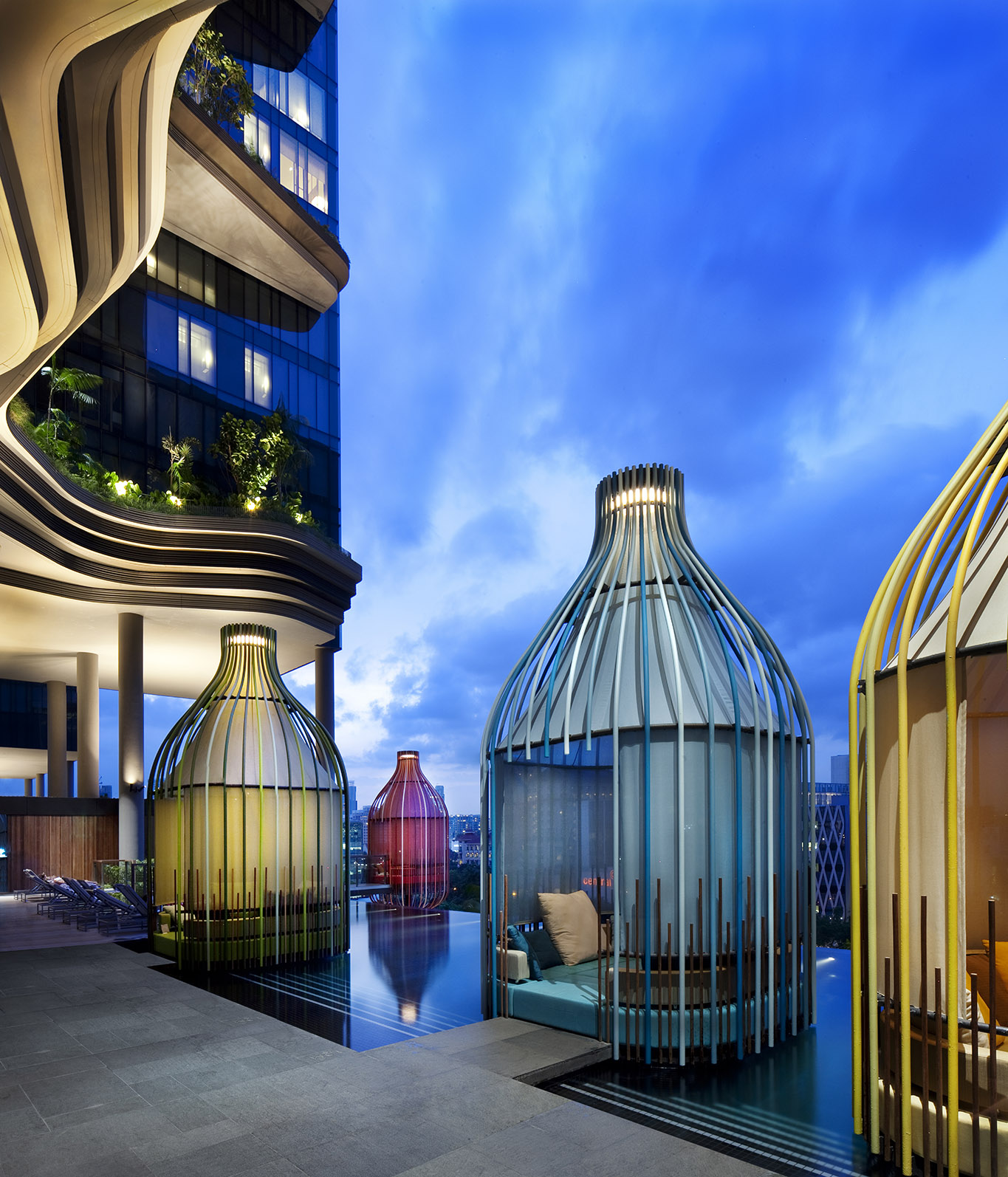 We love the way Singapore lights up at night. You couldn't find a better spot to view Hong Lim Park from above than from one of the bird-cage-inspired cabanas by the pool. With all the greenery around you and breeze blowing, you'll feel worlds away from the hustle of the city below you.
#5 Feast at the Super Lunch Sunday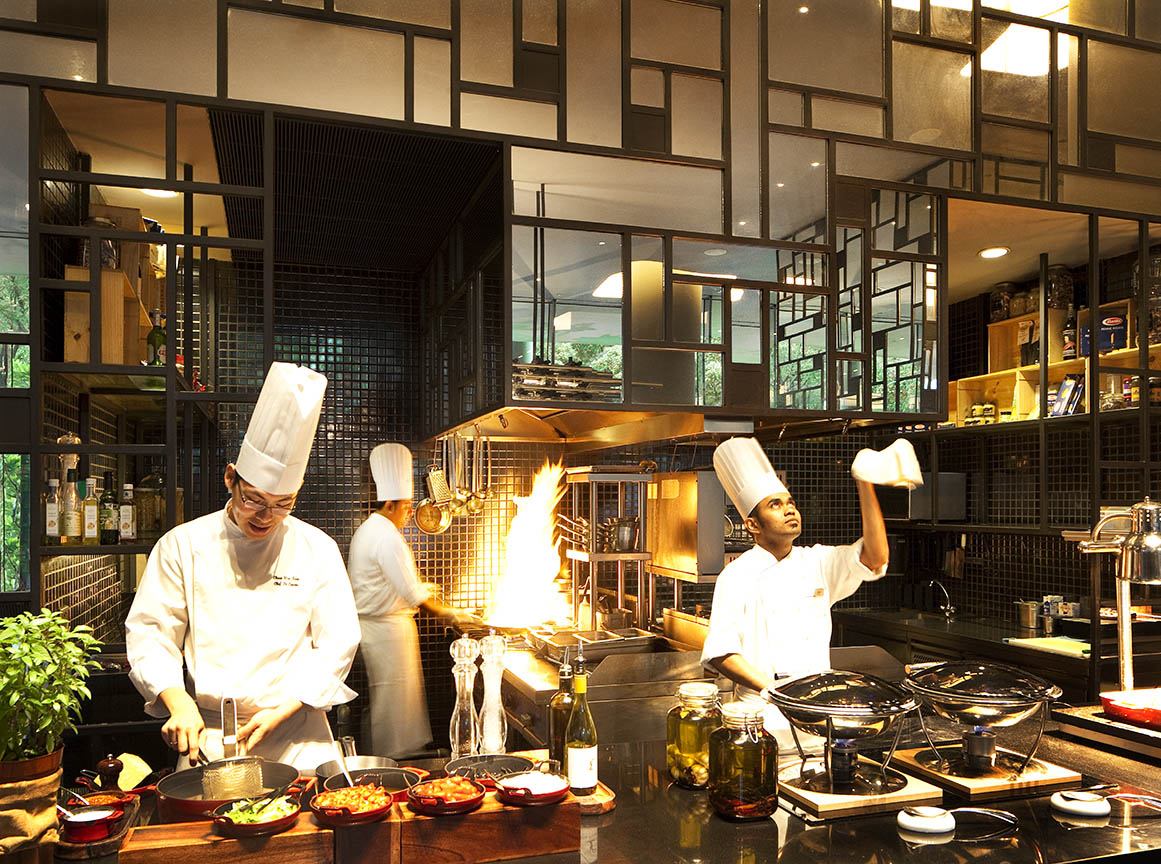 Everybody loves a long Sunday lunch! Lime Restaurants holds a 4-hour-long buffet on Sundays, featuring a menu curated by their Executive Chef Eric Ong and his team. Who's to say no to roasted wagyu and Matcha fondue fountain?