In our opinion, the perfect day in Seminyak, Bali starts out with breakfast in your villa, lunch in town and a dinner somewhere truly fancy and then, a party. With so many cafes in Seminyak you could literally throw a brick and find one. And to be fair, they're all great! Most cafes are owned by Aussies and therefore, you can expect the same Melbourne-vibes and coffee culture. Here we compile just seven of our many favourites.
#1 Revolver Espresso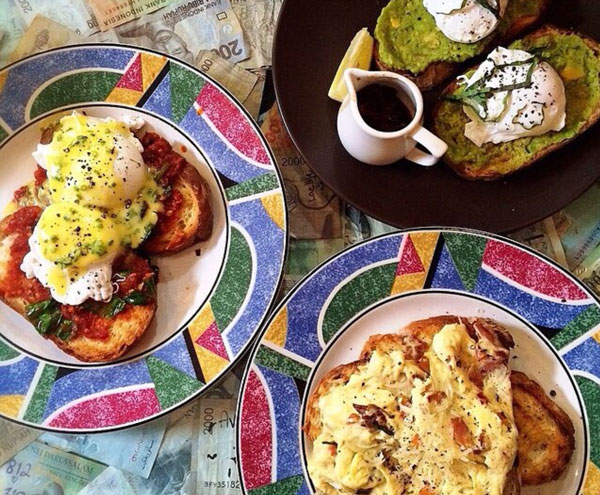 The best cup of coffee can be found at Revolver Espresso, where the aroma of caffeine travels through the streets and invites you in. It's tucked along on the smaller side streets — if you're walking along Jalan Laksamana, look for the Bali Clinic (if the aromatic trail isn't leading you in the right direction). Plus point: they also have soy milk as a dairy alternative; common, but sometimes hard to find in Bali.
Take a picture: The table decked with currency from all over the world.
Address: Jl. Kayu Aya No 3 (Gang 51), Kuta Utara.
#2 The Bistrot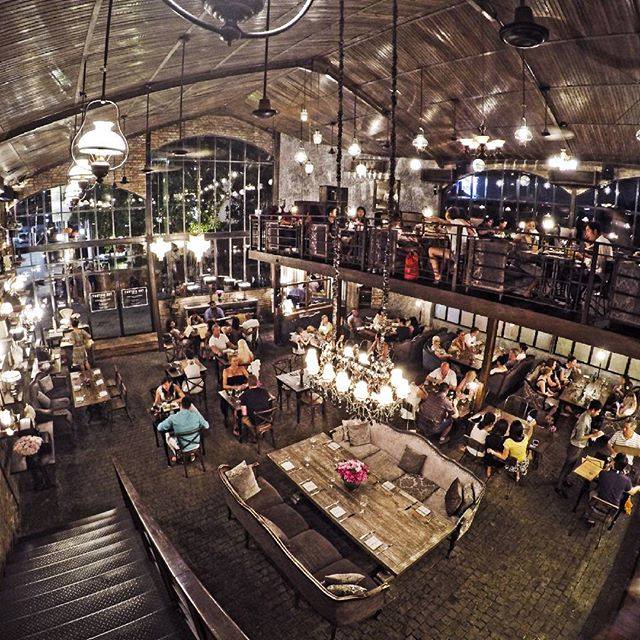 This one has a Parisian vibe you never knew you needed. Okay, slight exaggeration, 'wanted' for the sake of a an Instagram-worthy shot. Food is rather meat-centric, they have an excellent pulled pork burger here to carry on your porky-bender (side note: pork ribs in Bali!). If you're there with your partner, head to a booth for more privacy. The wine is pricey so if you're there on a budget, skip the drinks but don't skimp on the dishes — everything is cooked skillfully to perfection.
Take a picture: The pink flowers are a nice contrast to the dark velvet pillows. The chandeliers are pretty if you can sort out your exposure.
How to get there: Jl. Kayu Aya, No. 117.
#3 La Laguna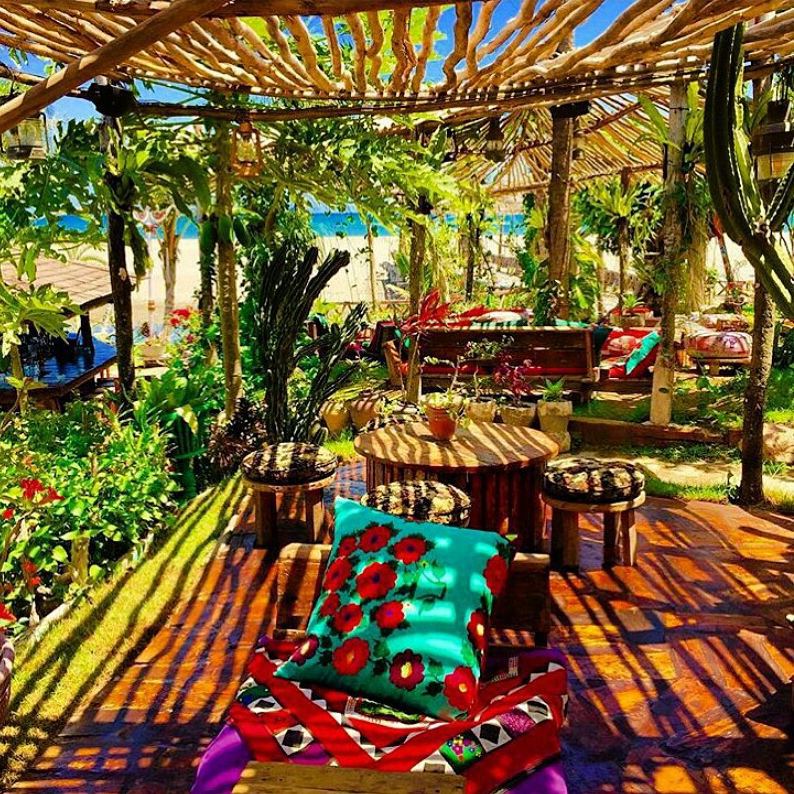 This whimsical cafe on Berawa Beach is a nice spot for watching the sunset. Order a round of frozen margaritas, enjoy the deep house played by the resident DJ, and you have yourself an evening well spent. It's located slightly closer to Canggu, which isn't too far from Seminyak.
Take a picture: There's a small petting zoo that lets animals like peacocks and ducks run around the beach. Random indeed, but given the Balinese Alice in Wonderland vibe, it won't surprise you very much.
Address: Jalan Pantai Kayu Putih, Berawa, Mengwi.
#4 Living Stone Bakery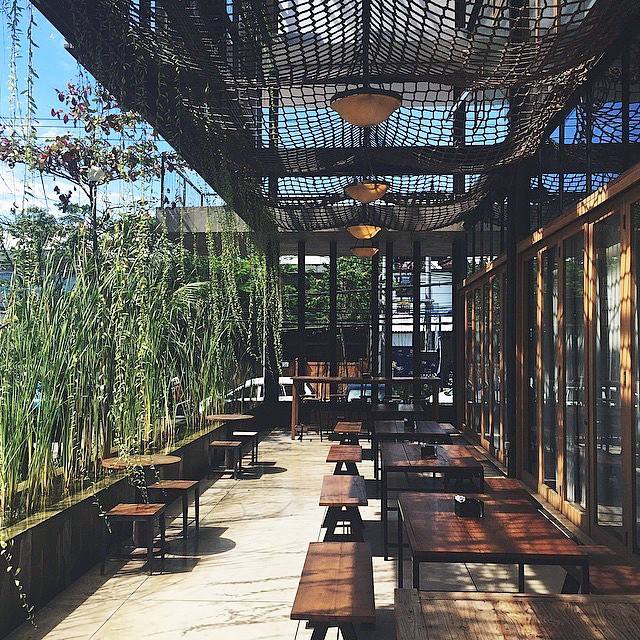 More impressive than its decor are its freshly baked goods you'd never have dreamed up. Who knew watermelon bread was a thing? And that it would taste so good? Then there's the unique coffee selection; just when you were getting used to avocado coffee, here comes strawberry and orange-flavoured coffee to stir the pot. Upstairs is a BURO Bali retail store where you might pick up a few wardrobe additions.
Take a picture: Thank the Instagram gods for all the natural light here which makes taking a picture of anything work. If you want a nice flat-lay of your brunch, head inside to excape the shadows.
Address: Jl. Petittenget no. 88, Kerobokan.
#5 Sea Circus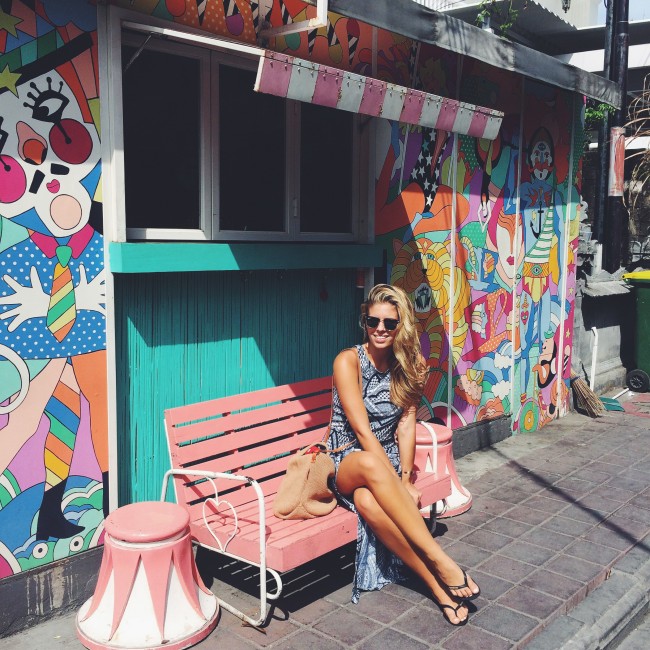 Never short of quirky, Sea Circus is yet another hipster haven in Seminyak. Think along the lines of 'Luna Lovegood from Harry Potter opens a cafe in Bali', complete with a sweet menu for breakfast, tapas, and cocktails. Not to be missed are the 'hangover happy meals'; which includes wheatgrass shots, coconut water, even Berocca and the day's newspaper.
Take a picture: The pink bench outside, as pictured above, which is to say you haven't been cafe-hopping in Seminyak if you don't have it 'grammed.
Address: Jalan Kayu Aya No. 22 A, Petitenget, Seminyak.
#6 La Favela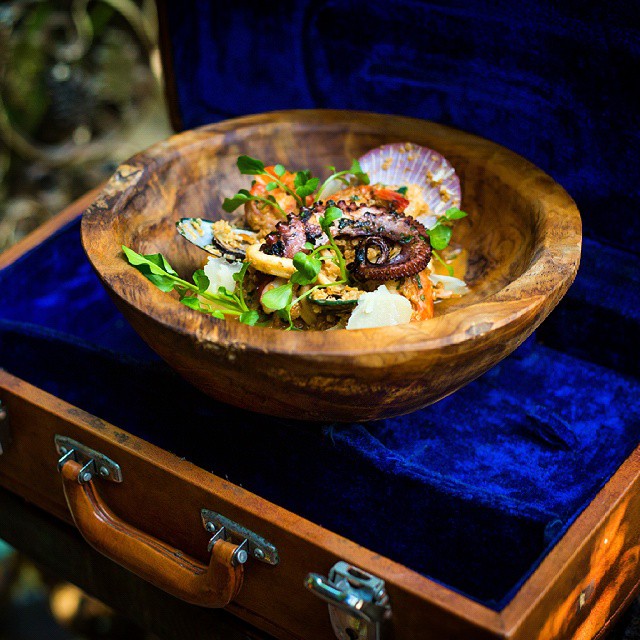 Some say the food at La Favela is pricey for Bali, but we say you're on vacation. Drinks here are stand-out, and you won't regret treating yourself to a Bloody Mary or seven (hah!). It looks like a tiny Amazonian hideaway that's collected treasure over the years. Everywhere you look, there's something odd, like a fish tank inside a TV.
Take a picture: The bridge that crosses over a pool. Classic OOTD shot.
Address: Jl. Kayu Aya, close to The Bistrot.
#7 Sisterfields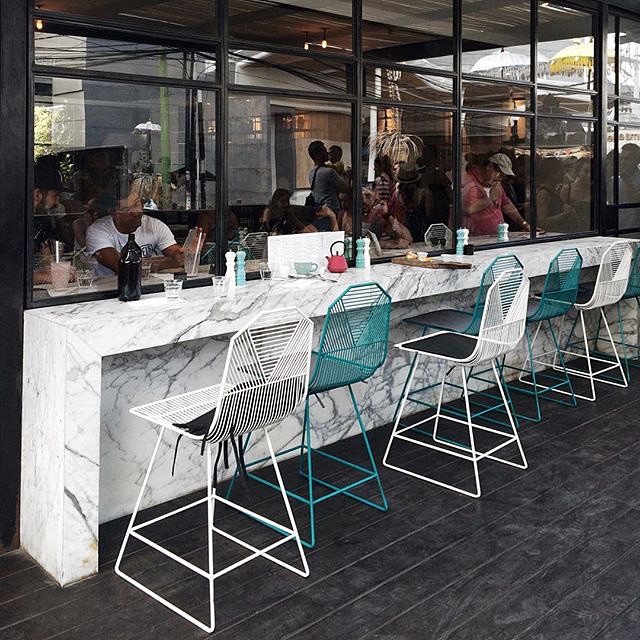 Last but definitely not least is arguably the most famous of all the hipster cafes in Seminyak. Late last year, the cafe extended its hours to serve dinner till 9pm. Food is reasonably priced for such a preppy establishment, and some that we loved included the Beetroot and Goats Chesse Agnolotti and Lobster Slides. Don't forget to order a flat white too, to complete the good OZ vibes to the island!
Take a picture: It's always crowded, but do your best to snag a spot by the marble counter.
Address: Jalan Kayu Cendana No. 7.