The 23-year old Australian beauty is the world's new golden girl (literally too, she's got an amazing sun-kissed glow), and as any of her one million followers on Instagram will tell you, Natasha Oakley is just darn gorgeous. She's the co-founder of A Bikini A Day, a bikini-lover's community for your daily dose of stylish swimwear. With a suitcase full of one and two-piece tie-strings, Natasha travels to the world's best beach destinations with A Bikini A Day co-founder Devin Brugman. Here, she shares the highlights of her adventures in Bali.
Best place for a fancy dinner?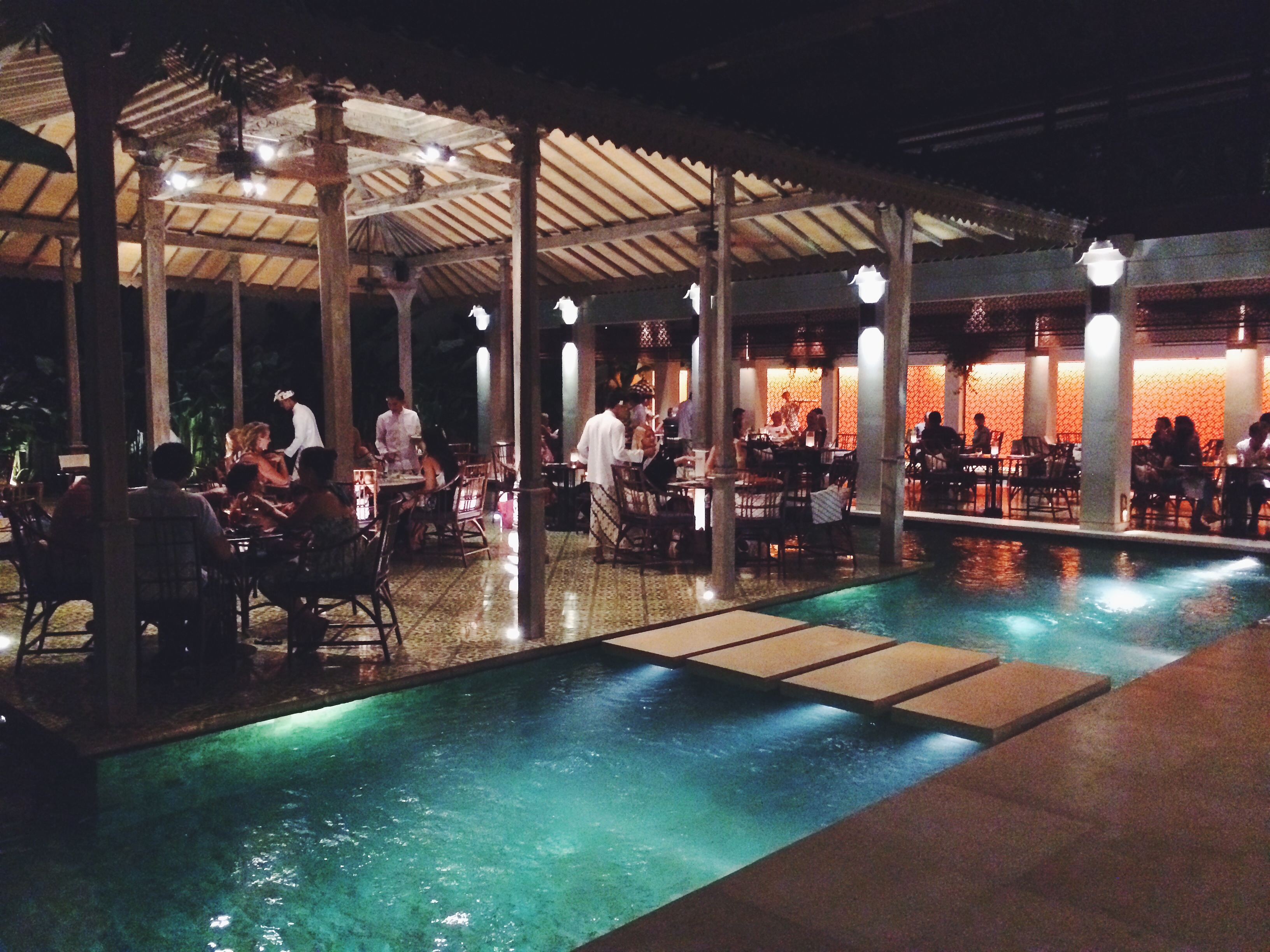 Bambu Restaurant. Stunning evening atmosphere of sophistication and glamour. Entering the restaurant you walk across water and dine surrounded by it, as if you were on an island. Try the chicken skewers and make sure you make a reservation ahead of time.
A great Balinese discovery?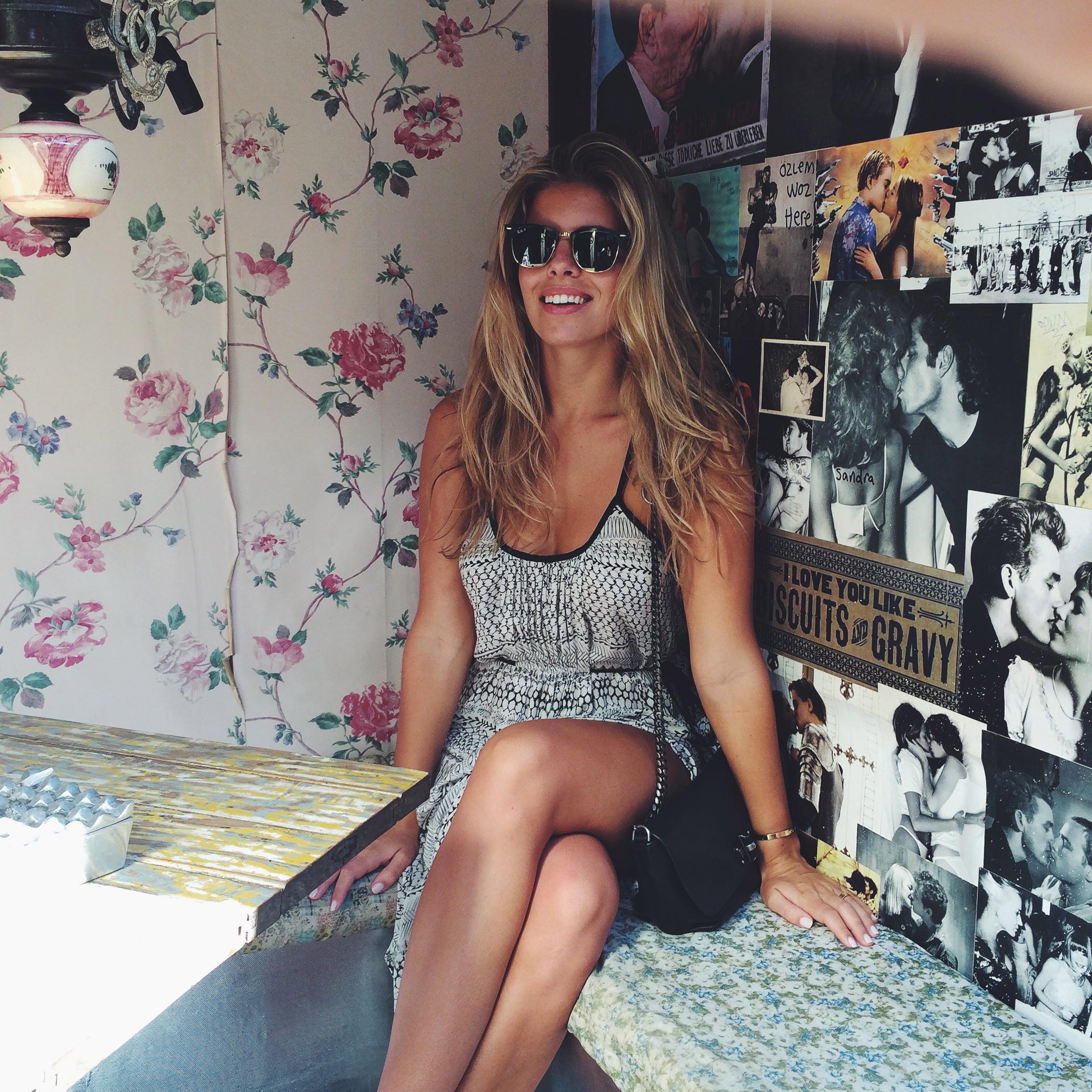 Revolver Espresso makes the PERFECT cappuccino. Every morning when we are in Seminyak we wake up craving their cappuccinos. Good spot for morning business meetings with other designers, photographers, shop owners or working on your laptop. Cool hang out; low key environment and great breakfast/lunch too.
Fancy a drink? Reserve a spot at…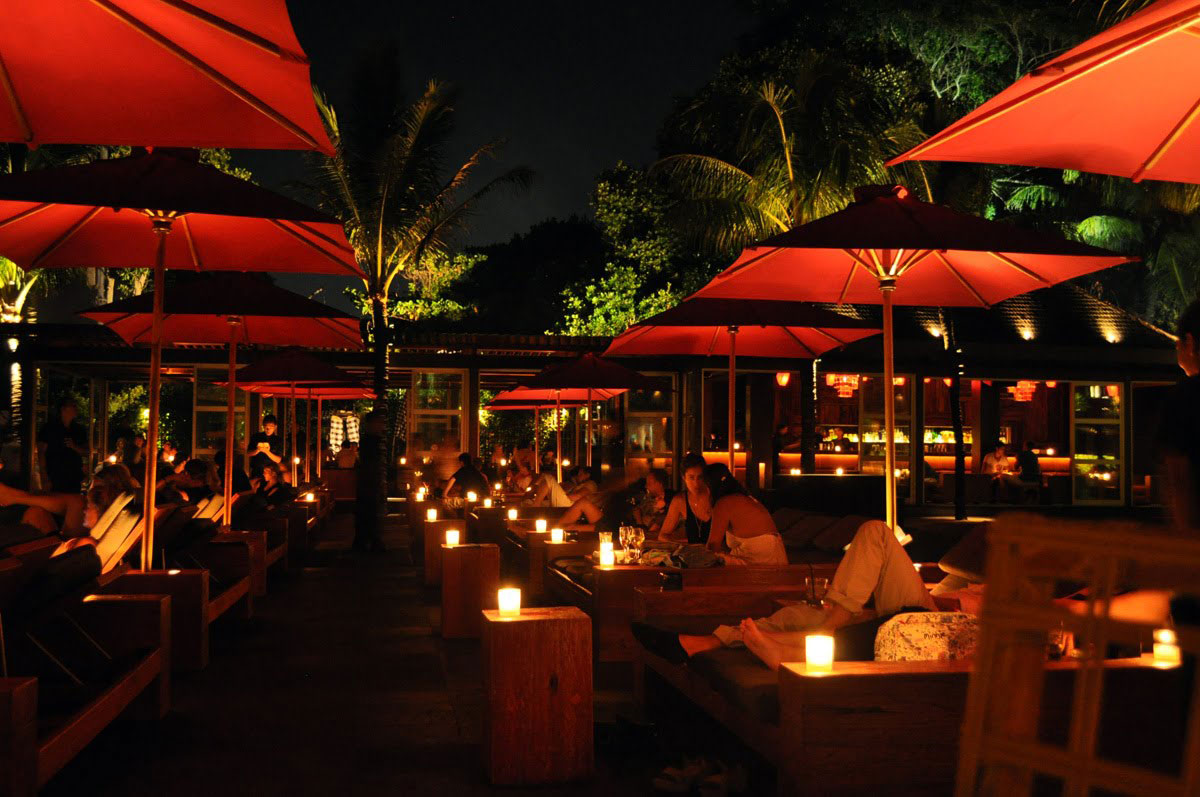 Ku De Ta is definitely the best spot to have a sunset drink before dinner.
When in Bali…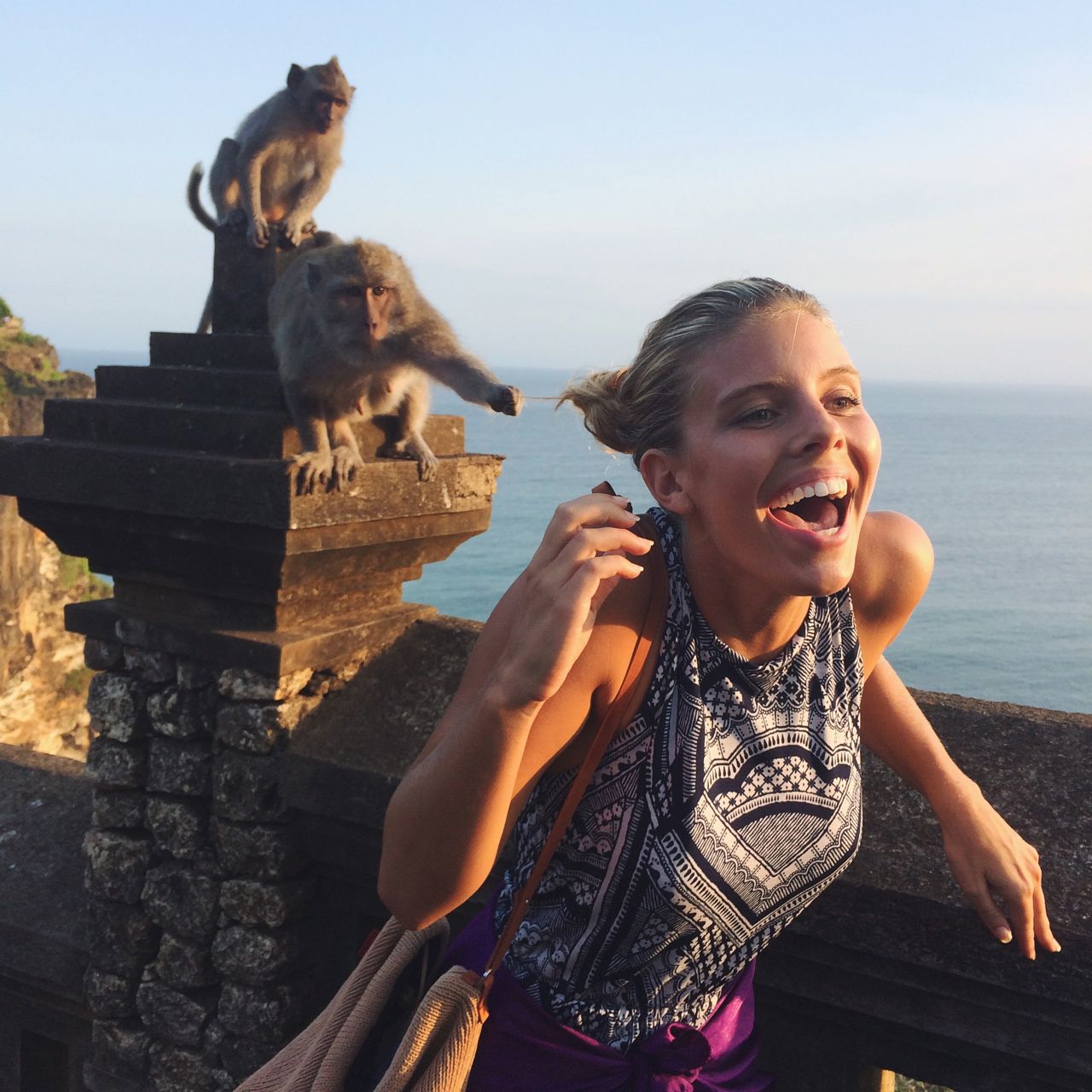 Take a day trip to Uluwatu and see the monkey temples. When Devin and I went there,  a monkey grabbed onto my bun in the mist of a photo, pulled out my hair and ate it! Definitely worth the pain for the laughs that followed and somehow I managed to look composed in the photo!
Worth getting out of bed for?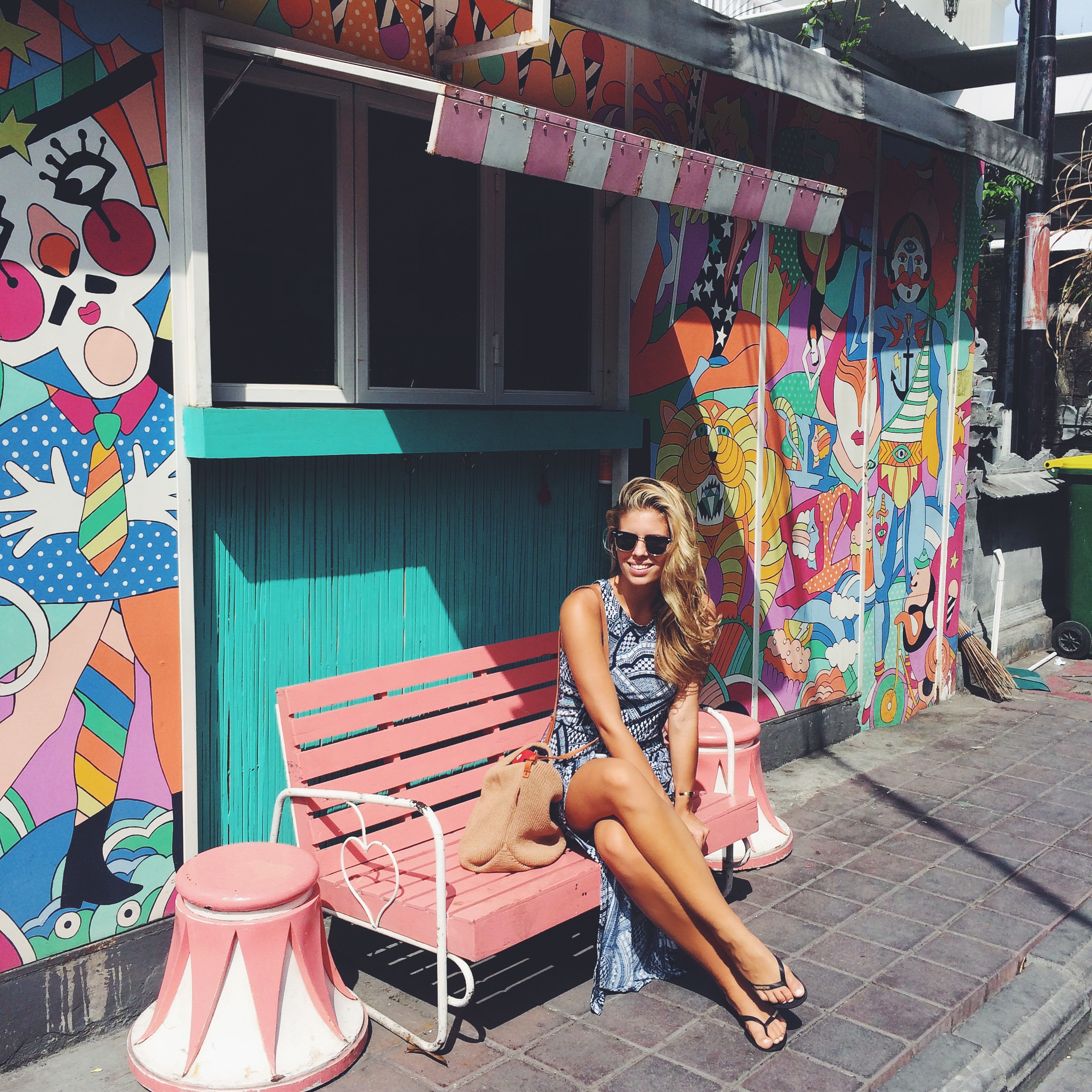 Easy. Shopping in Seminyak. So many nice boutiques!
Worth staying in for?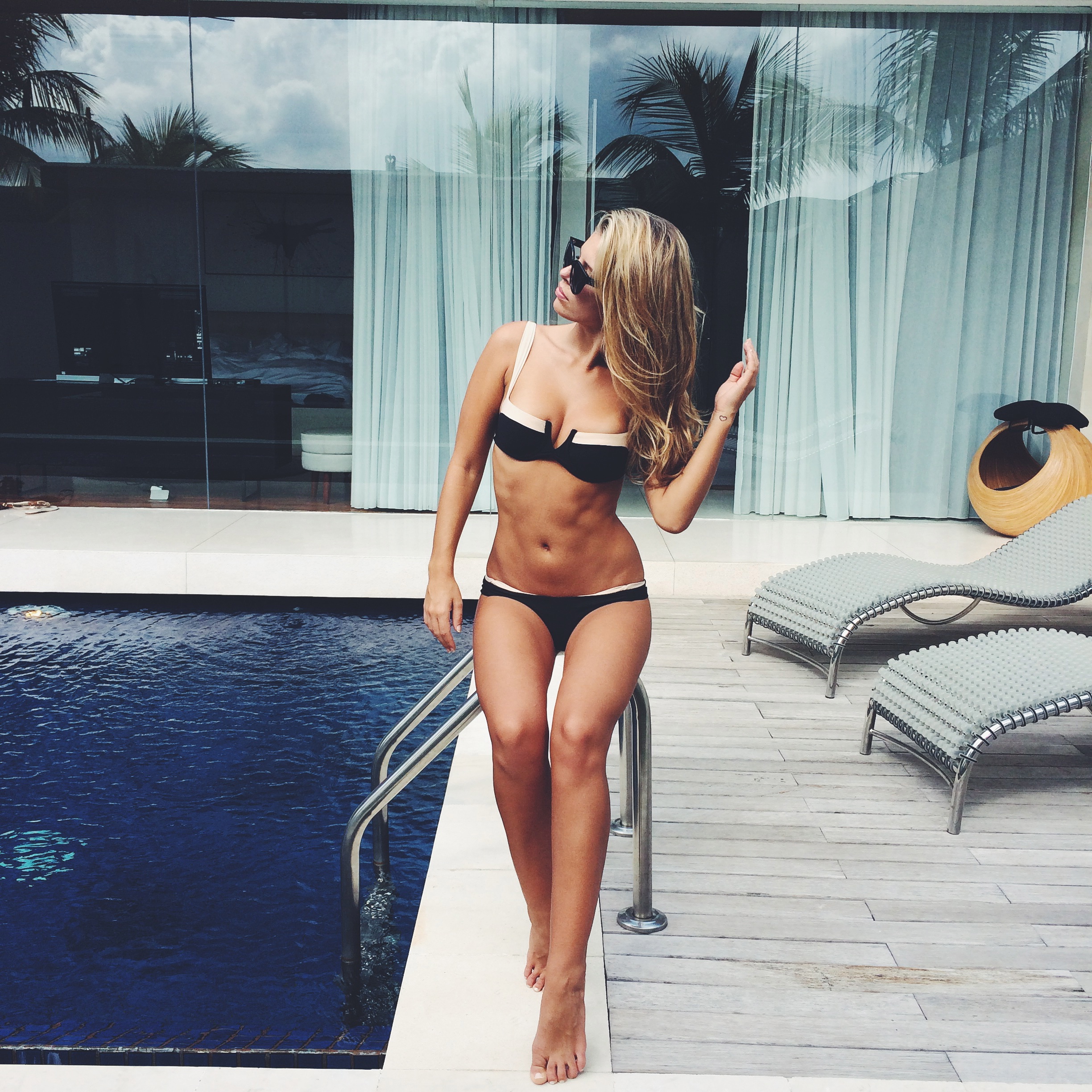 We stayed at One Eleven, and while we enjoyed being out, we also loved just hanging out and playing our music indoors. We felt right at home in this luxurious 1-bedroom villa. They're right in the heart of Seminyak and walking distance from all the best shops and restaurants. We could literally live in this villa, we love its modern, chic interior and the pool is perfection.
Set out on your own Balinese adventure. 
Photo credits: Main, 1, 2, 3, 4, 5 and 6.