If your holiday dreams involve relaxing and luxuriating minus the worry of leaving serious carbon footprints, we've got eco retreats that are kind towards the environment without compromising on style and comfort.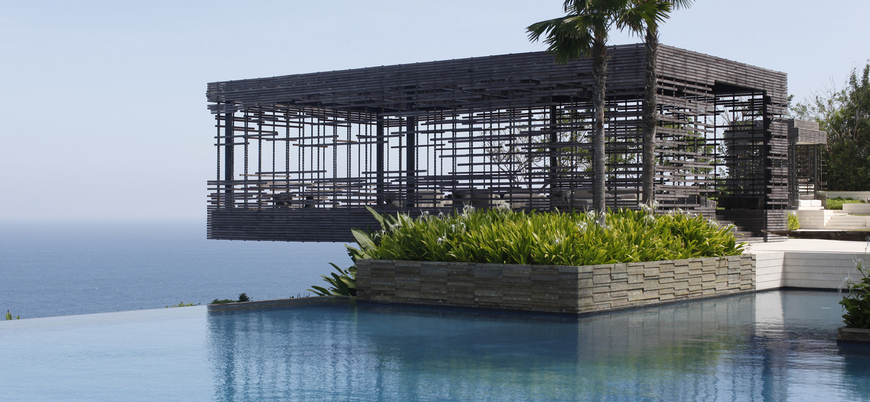 What: This idyllic cliffside resort is poised on an elevated plateau that meets limestone cliffs sweeping down to the ocean — so you can expect jaw dropping, jealousy invoking, Instagram worthy views. With 64 rooms, a yoga pavilion, 2 dining options, holistic spa facilities, a sunset cliff-side cabana and an impressive cliff-edge 50m infinity pool, you'll have trouble tearing yourself away.
Why: Seamlessly blending Bali's traditional aesthetic with modern functionality and luxury, this eco retreat uses local, environmentally friendly materials wherever possible, employs water conservation via sustainable methods (rain gardens and a waste water management system) and heat pumps for water heating.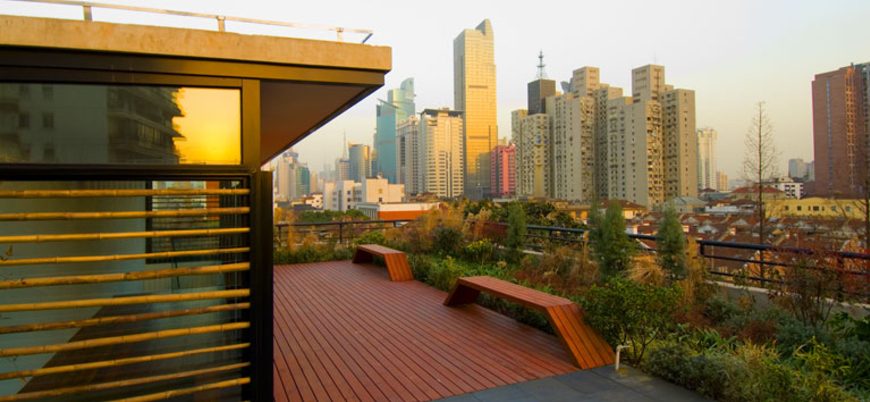 What: Situated in central Shanghai close to the city's famous French concession district where there's plenty of shopping and nightlife, this stylish boutique hotel was formerly an industrial building. Now, it's a eco sanctuary featuring 26 spacious bedrooms decked with luxury furnishings and sleek stone bathrooms.
Why:  Housed in an old post office that has re-used local bricks and reclaimed hardwoods, the hotel employs high-tech energy-reduction measures and is completely carbon-neutral, offsetting every bit of its emission by using only recycled and locally sourced materials.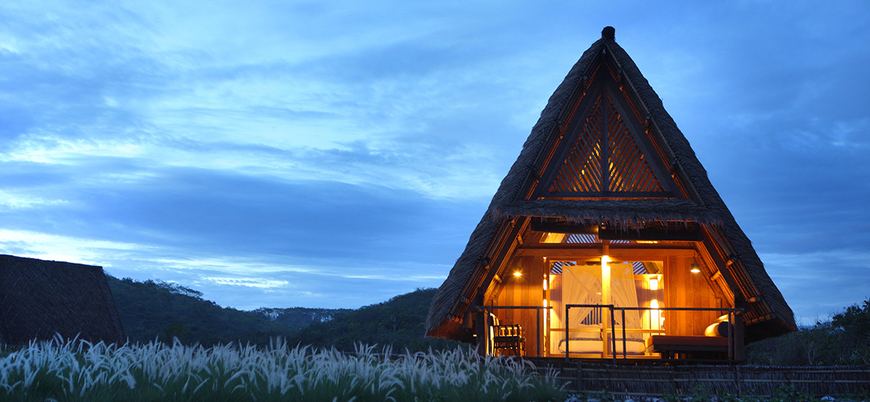 What: Want to luxuriate off-the-grid and get as close to nature as possible without having to pitch a tent? Then Jeeva Beloam's rustic luxury will surely appeal to you. Fusing luxury and simplicity throughout the resort, 11 charming huts nestle amidst 55 hectares of wilderness so you're surrounded by the island's lush landscape. Take a dip in the resort's private cove called the 'sea pool', go for nature walks through Tanjung Ringgit and surf uncrowded breaks at Ekas Bay.
Why: Green energy is used throughout the resort so you won't have to worry about carbon footprints. With limited electricity access and no internet, you can truly enjoy the beauty Mother Nature has to offer – the Instagram posts can wait.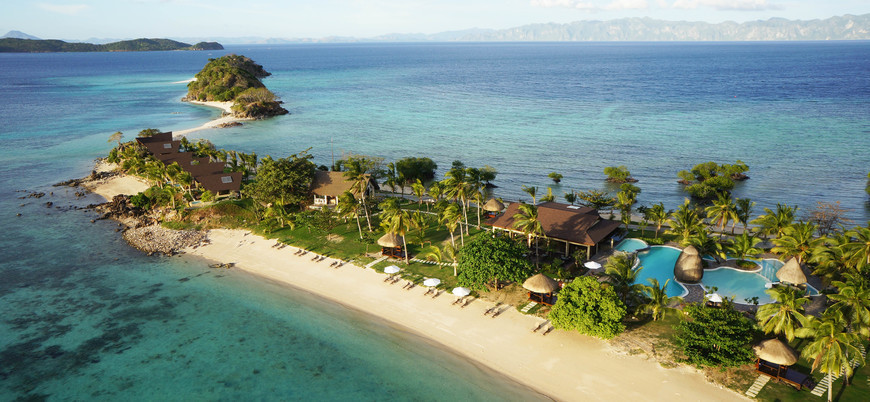 What: Clear blue waters surround white sandy beaches that's dotted with palm trees – this self-sustaining Philippine island resort is an eco-friendly paradise. With 42 bungalows set amongst lush gardens, mangroves, sandbars and a vibrant house reef, you can expect breathtaking views and activities to keep boredom at bay whether you're on your honeymoon or a family vacation.
Why: A desalination plant converts sea water using reverse osmosis, liquid waste is treated to be used for flushing and solid waste treated to be used as fertiliser (making it a zero waste discharge establishment), it's also powered by generators, uses rain catchers and solar panels – top that off with an organic spa, where natural ingredients are grown in their sustainable and organic farm.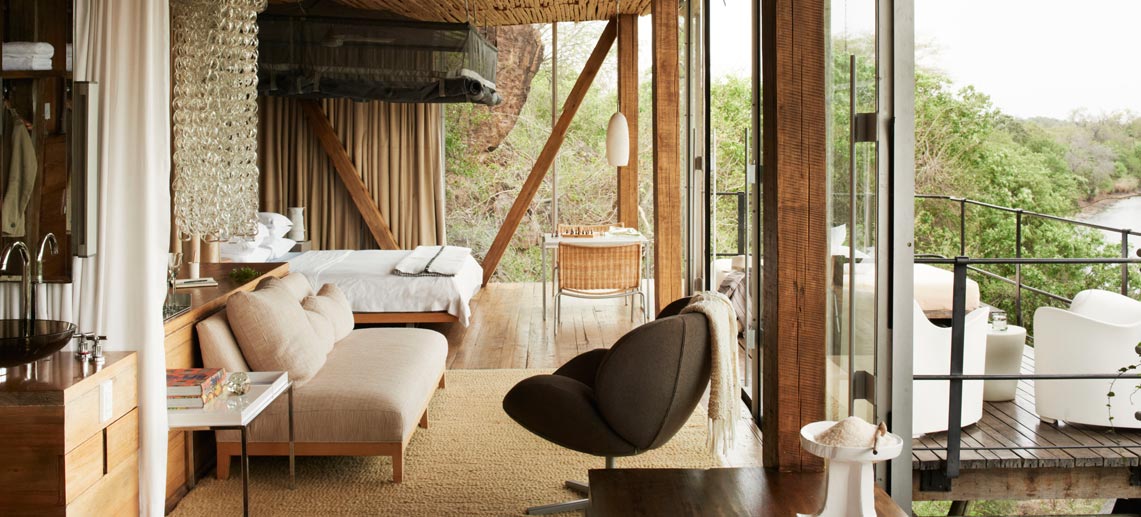 What: Landscape, luxury and sustainability merge in this eco retreat – the name literally means "place of miracles" and it's not hard to see why. Located in the exclusive Singita concession in Kruger National Park, which covers a vast 33,000 acres, the lodge has 15 loft-style suites was built using wood, steel and organic interiors make it a rustic-luxe haven. There's also its renowned Bush Spa, offering holistic and healing treatments that complements the beauty and tranquility of its surroundings.
Why: Dedicated to environmentally conscious hospitality, sustainable conservation and the empowerment of local communities, the lodge's surroundings offer unbeatable selections of flora and fauna and its twice daily guided wildlife tours encourage guests to explore and get close to nature – safely.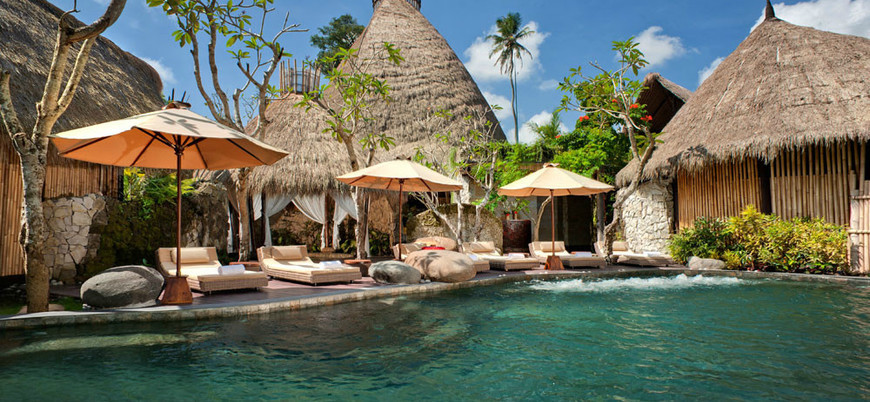 What: Nestled in the hills of Ubud alongside the sacred Ayung River, this award-winning (Spa Retreat of the Year 2013, Destination Spa of the Year and Eco Spa of the Year 2011 and 2012 by AsiaSpa Awards) spa and eco retreat is tranquility at its best. With personalised health therapies (yoga, beauty rituals, Colonic Hydrotherapy, body detoxification and more) rooted in the traditions of Bali, the resort is well known for their organic culinary training programme and the Sakti Dining Room, which offers an gastronomical cuisine to nurture the body, mind and soul.
Why:  Its holistic approach is integrated into its design as well, with grass-roofed ceilings, bamboo mandala pavilions and recycled timber floors. The resort prioritises using natural and sustainable materials, recycles rainwater and waste water, uses low voltage LEDs and is designed to be naturally well ventilated (but if you need extra cooling, there's air conditioning too).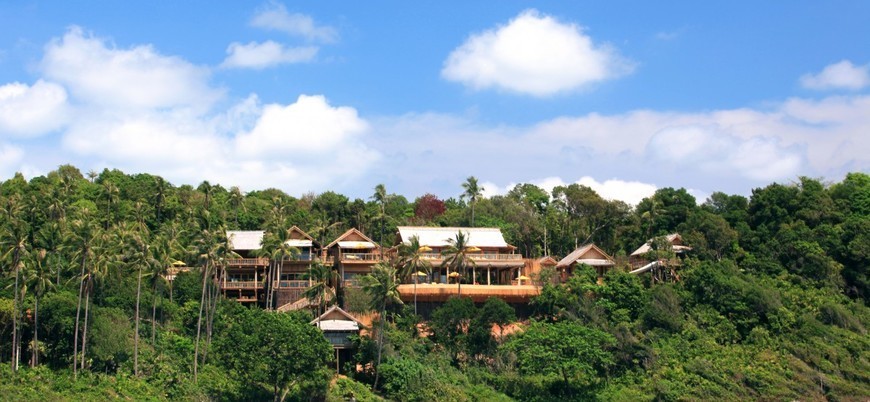 What: Situated on Thailand's fourth largest island of Koh Kood, all 27 the villas in the resort boast magnificent views of the lush surroundings and the 'No News, No Shoes' policy encourage guests to immerse themselves in their surroundings without forgoing any luxuries. Culinary experiences are taken to a whole new level at the Treetop Dining Pod – diners are hoisted six metres up to enjoy a birds' eye view of the ancient rainforest and the pristine beach.
Why: Built using environmentally responsible materials, the resort has reservoirs that collect rainwater, solar hot water panels and a micro-hydro plant to ensure that it is powered only by clean energy, there's also a swimming pond that uses reed beds filled with aquatic plants to treat the water instead of chemicals. Plus, almost all products used are biodegradable and all three restaurants serve dishes concocted from ingredients from their herb and vegetable gardens.
Where are your favourite eco retreats, nomads?