Where exactly is Morocco, you ask? Known as the "Arab West", this mecca of markets is located in North Africa and borders both the North Atlantic Ocean and the Mediterranean Sea. Given the popularity of Moroccan travel lately, there's never been a better, safer time to add this destination to your passport. The walled medina with its mazelike streets, Turkish baths called hammam, spice-perfumed air and mint tea in the mornings — there's no place quite like it.
Ed's tip: When you hear "balak!" while walking around the busy souks, you best move aside quickly. The narrow streets are populated by handcarts, mule-drivers and scooters.
#1 When is the Best Time to Visit?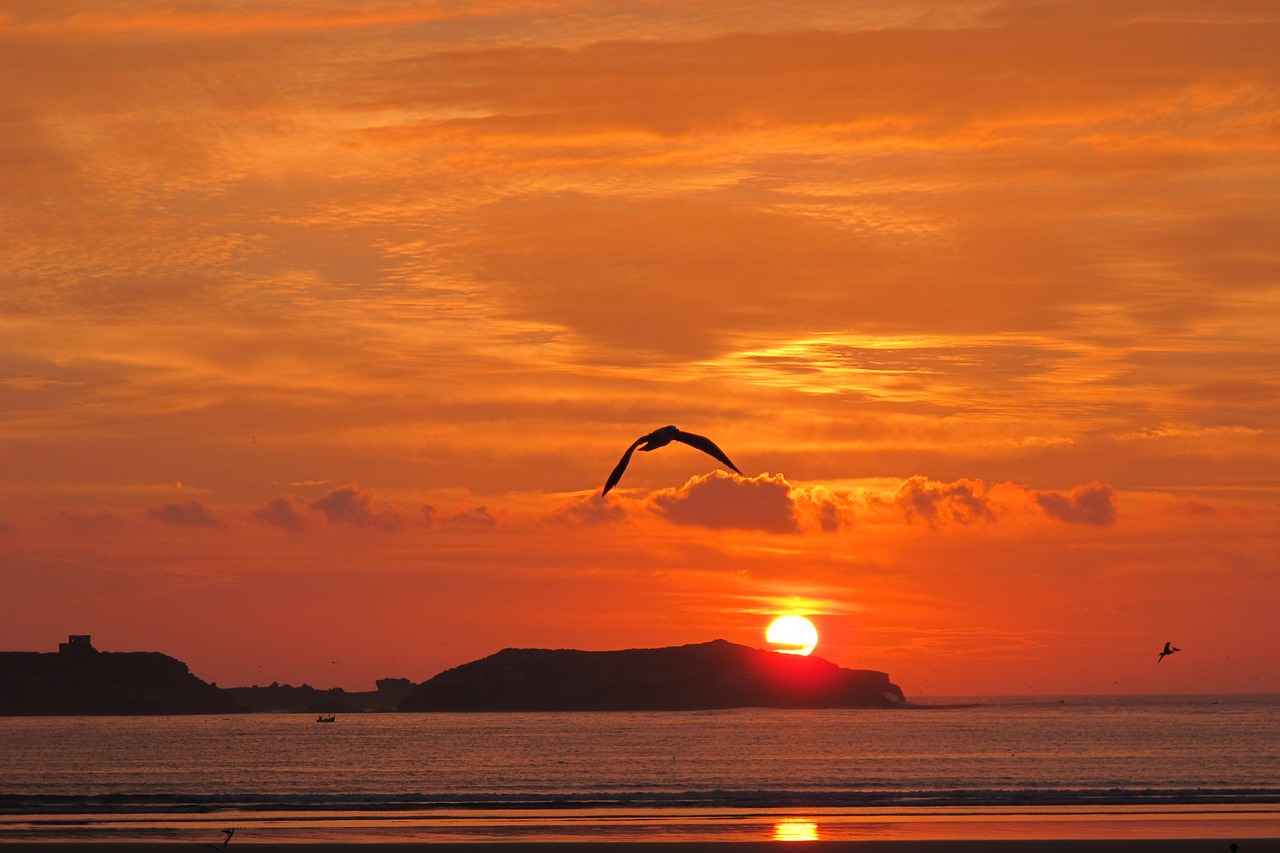 In short, the best seasons for travel are spring (April and May) and fall (September and October). Spring is perhaps the most gorgeous time, as the mountains see the last bit of snow on the tops while the beaches start to warm up. The busiest season is summer, when Moroccans working in the European mainland return home.
#2 The Local Lingo(s)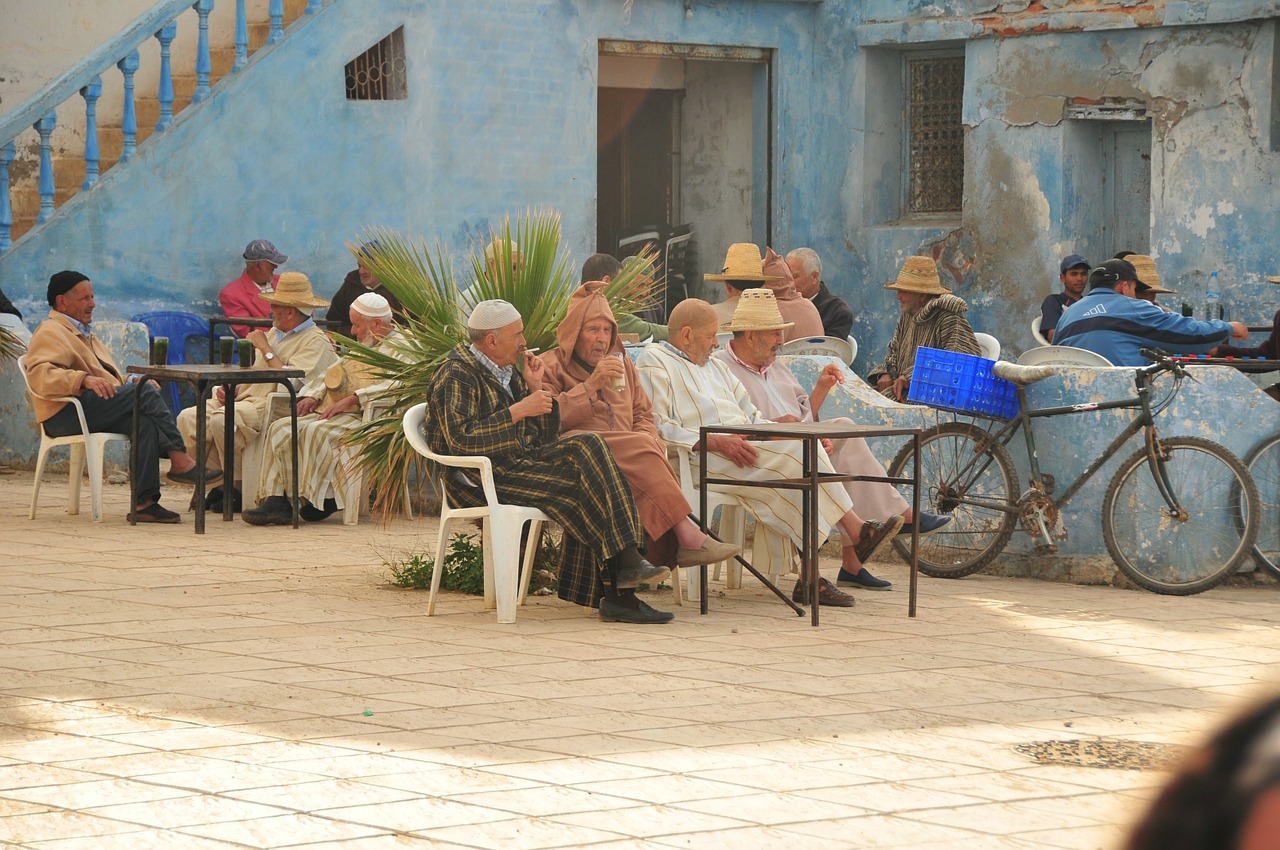 Although Arabic is the local language, you'll find locals switching the lingo up to include French, Spanish and traditional Berber dialects. English isn't too widely spoken unless you're in the tourist spots. Given the number of hagglers in the souks, "La, shukran", which means "No, thank you" in Arabic will save you time and money.
#3 The Sights and Sounds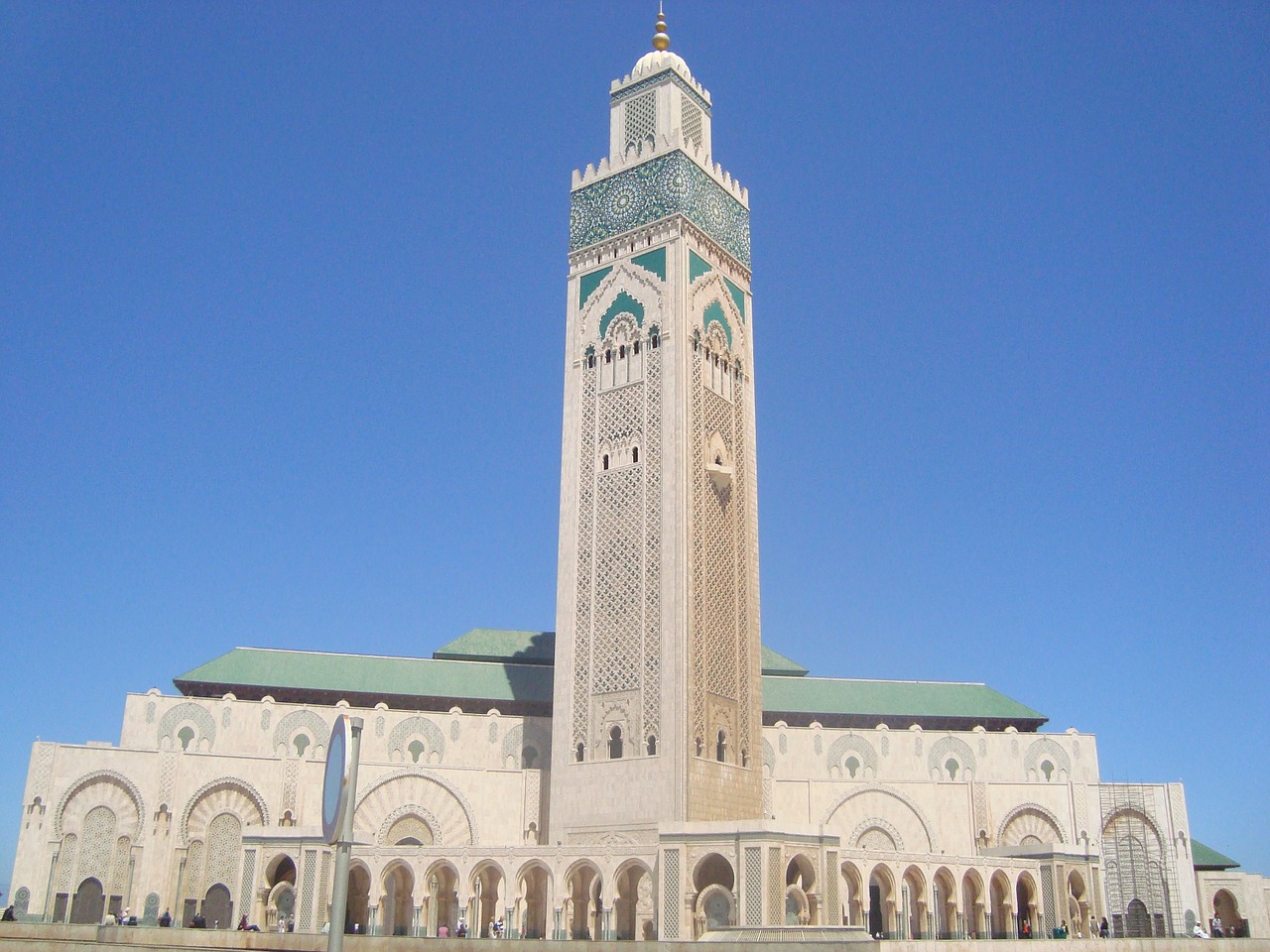 With its mix of European and North African influence, you can expect beautiful mosques with melodic calls to prayer. Nearly 99% of the population is Muslim while only a few mosques are open to non-Muslims. The exceptions include the Hassan II Mosque in Casablanca, but as Casablanca was recently voted one of the most unfriendliest cities in the world… tourists might prefer the Koutoubia Mosque in Marrakech and Bou Inania Madrasa in Fes. For a few more picture-perfect sights, add the El Badi Palace and Majorelle Garden in Marrakech to your itinerary.
#4 What's the Food Like?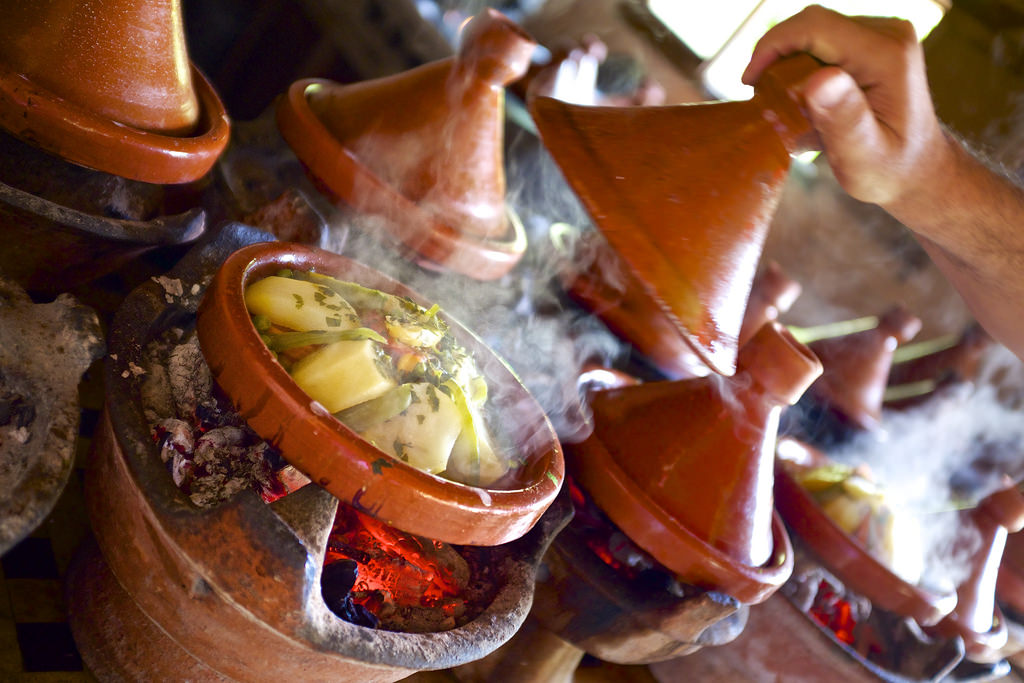 Hope you like couscous! Traditionally, it's a post-Friday-prayers meal when families get together, but you will find it at every restaurant, as you will with bread; served alongside every dish, unless couscous is present. Moroccans love their meat too. Stews of fish, chicken or lamb are classic, with a strong taste of cumin and other herbs and spices. A drink of mint tea complements the rich flavours perfectly.
#5 When in Morocco…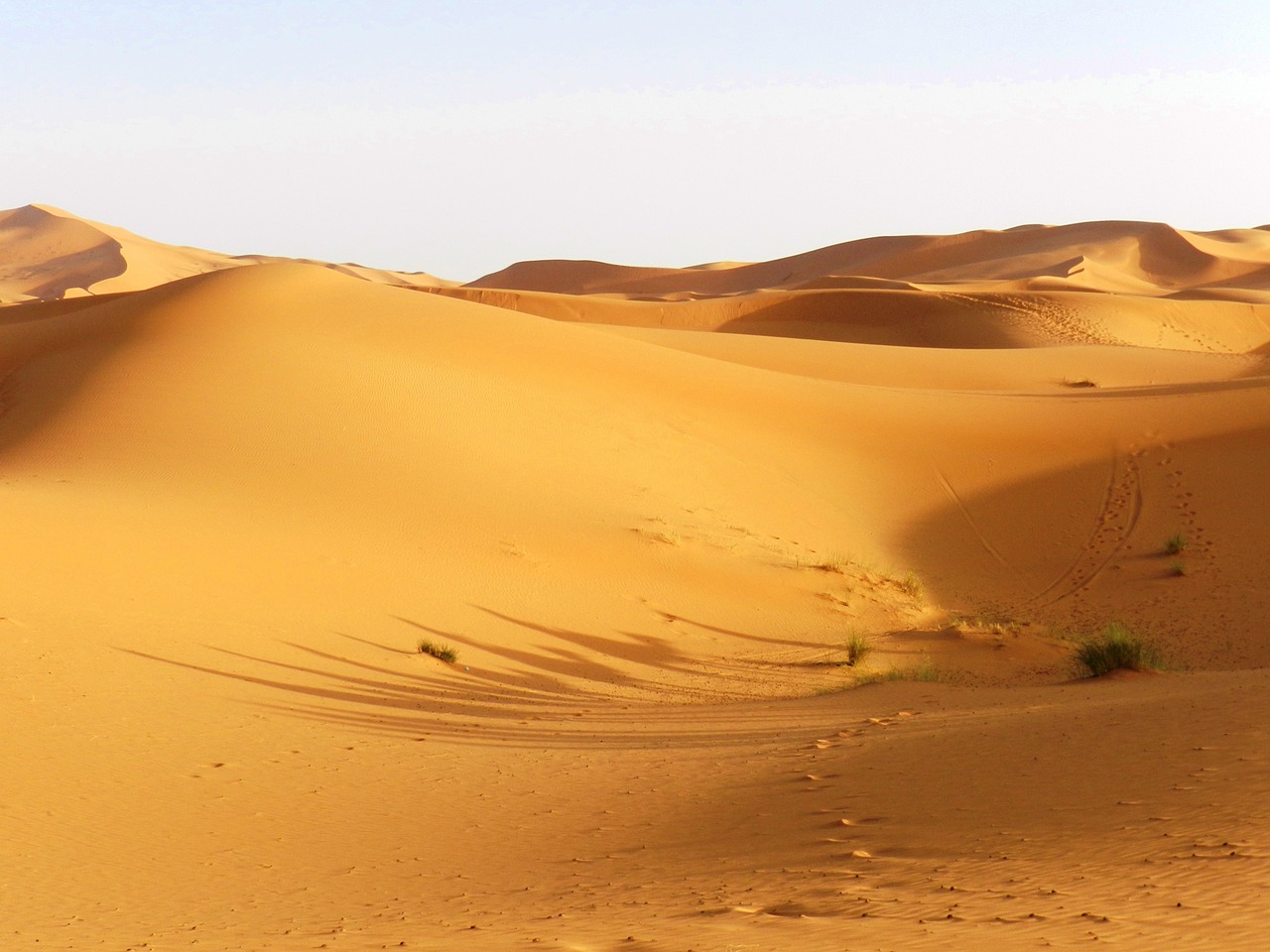 1) Visit the Sahara Desert
2) Trek
3) Hang out at a beach
There's no way you won't like the Sahara Desert, which is best explored on a camel tour. You can also camp out in the desert and fall asleep under the stars. For more of the outdoors, the Rif Mountains are packed with forests and caves, and less visited than the more popular Hugh Atlas so you'll get a more peaceful experience of it all. And along the coast you'll find plenty of beaches. Two popular ones are found along Agadir Bay or Ksar es-Seghir on the Strait of Gibraltar.
#6 It's an Architectural Gem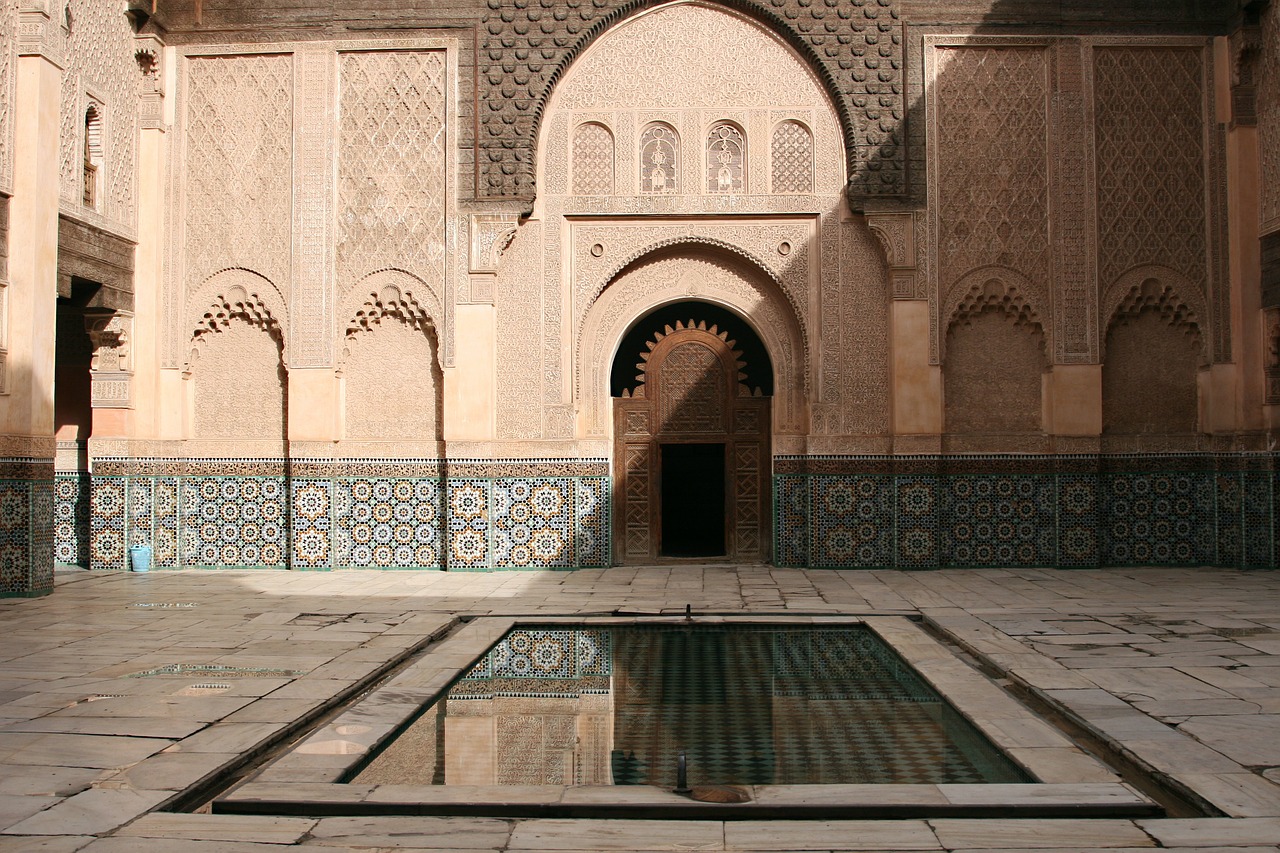 Traditional Moroccan houses or palaces, known as riad, are built around central gardens. Most hotels take this form today for spectacular views. Whether a residence for nomads or locals, the riad feature terra cotta tilework, stucco walls and Persian influence. If you can, find your way up to a roof terrace where you'll find the best sunset views that seem to blend right into the colours of the town below.
#7 And a Shopper's Paradise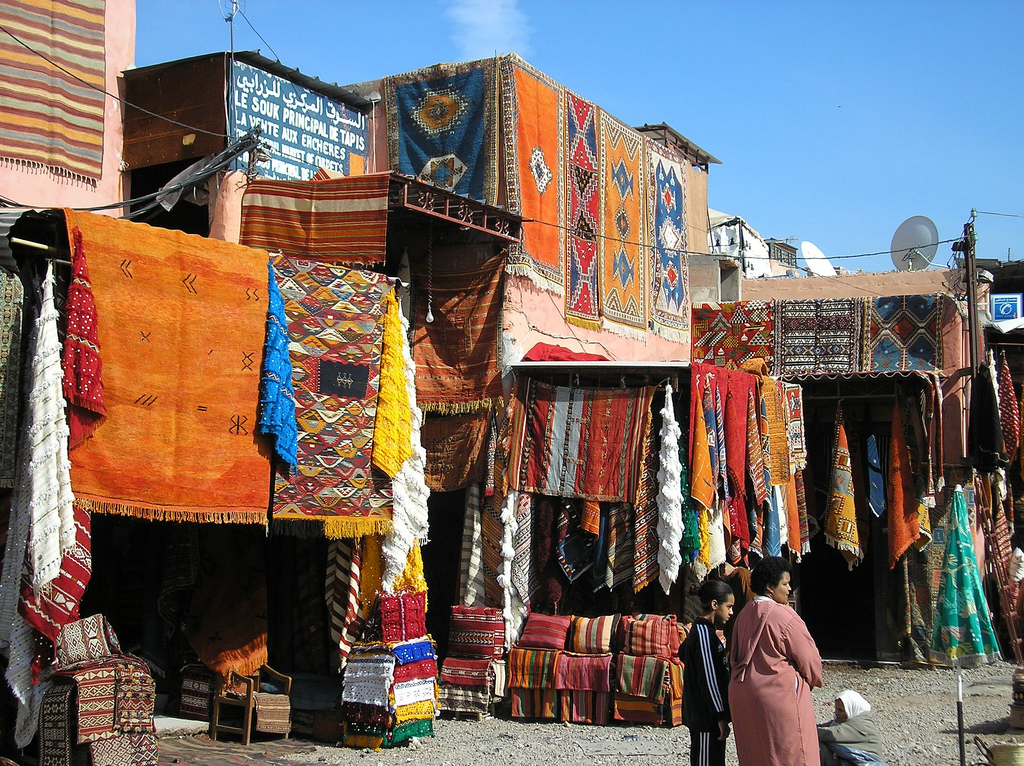 If we can leave you with one takeaway tip, let it be this: book plenty of extra baggage allowance. Fez and Tangier have souks decked with ceramics, leather goods, jewelry and gorgeous Moroccan rugs that would cost ten times more anywhere else in the world! Practice your bargaining skills — it will definitely come in handy.