Gastronomical, historical, quirky and inspirational, the Pearl of the Orient has everything to offer – top it off with any of these hotels that mixes the island's old world charm with modern day comforts and you're in for a real treat! We've got Penang's best stays just for you!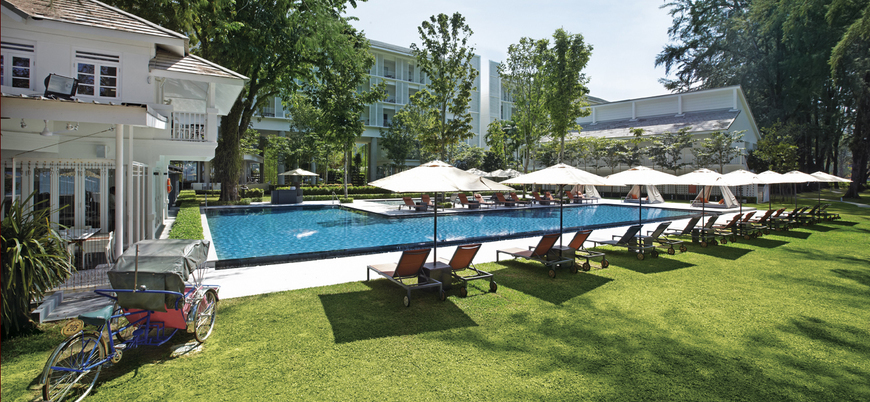 Where: 97 Batu Ferringhi, 11100 Batu Ferringhi
What:  Set on the Batu Ferringhi coastline, the hotel got its name when its first owner, an Australian named Dr Albert McKern, mistook the property's solitary casuarina tree as a pine tree. Having been through several facelifts since its early years, the luxury boutique hotel now offers 90 stylish rooms and suites equipped with modern day facilities juxtaposed against the hotel's idyllic colonial charm, many of which open out onto seafront terraces and the lush grounds of the hotel.
Stay For The… The Matsu restaurant serves up the freshest seafood and succulent meats prepared with a distinct Japanese flair/style – you can even get them to pack you up some bento boxes to take on a picnic.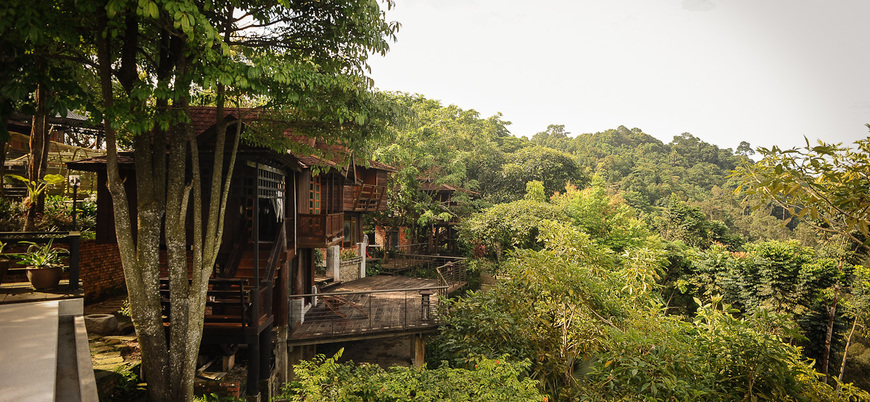 Where: Kiri N/t 168 Bukit Penara Mukim 6, Balik Pulau
What: Want to escape the hustle and bustle for some calm and tranquility? The charming Malihom Private Estate nestles amid lush surroundings 1,500 ft above sea level, so not only will you have picturesque views from every angle, it's also pretty cool up here (both literally and figuratively speaking). Comprising 8 traditional Thai storage rice barns (Malihom means 'village of the fragrant rice') that's been converted into suites with rustic luxe appeal, each barn has its own private garden or deck made from abandoned railway sleepers and equipped with modern-day comforts.
Stay For The… Bird watching and seasonal orchard picking. Balik Pulau is famous for its durian plantations and there are a few trails leading from Malihom to explore and the quaint little town.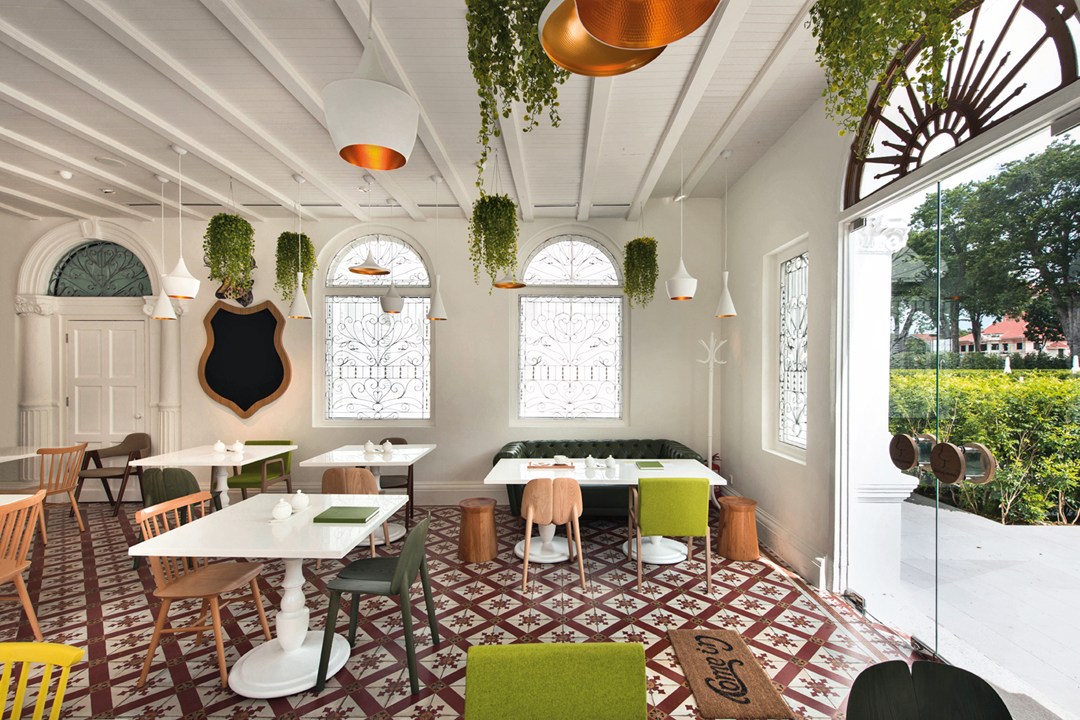 Where: 228 Jalan Macalister, 11400 Georgetown
What: Named after one of Penang's first British Governors, this 100-year-old colonial mansion-turned stylish hotel has won numerous awards and accolades for its contemporary design and restoration works by architects Ministry of Design (the same guys behind Singapore's New Majestic Hotel). Luxurious modern comforts and sleek furnishings juxtapose with detailed cornices and patterned Peranakan tiles in this beautifully restored mansion. There are only eight rooms – all individually designed,  so your stay is guaranteed to be unique and private with very few others to compete with for a sun bed by the pool (just kidding, there's no need to compete).
Stay For The… East meets west and 21st century meets colonial times all under one roof. Evenings are for global whisky adventures at The Den, which speacialises in Single Cask and Single Malt whiskies from renowned distilleries around the world. There's also a wide range of cigars to complete the colonial aristocrat look and feel.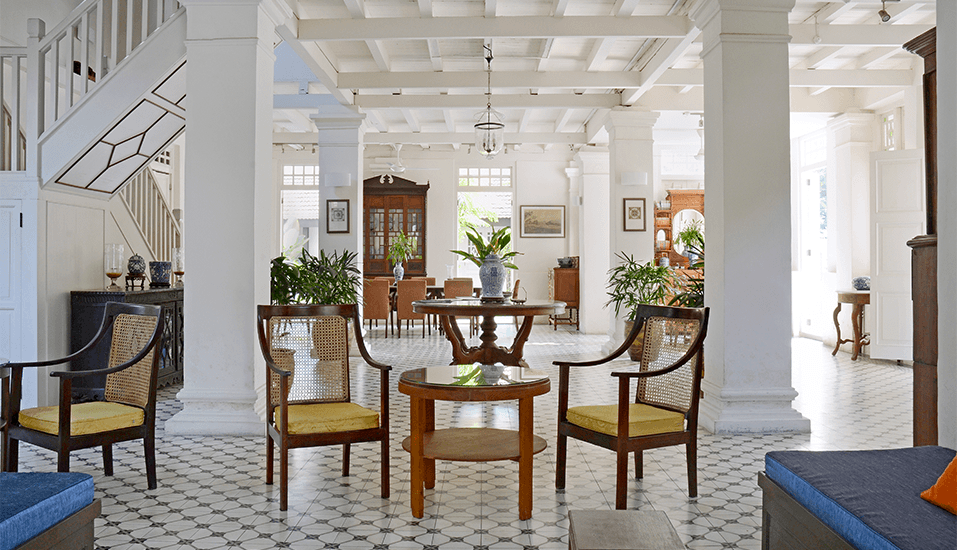 Where: 11 Clove Hall Road, Georgetown
What: This private Edwardian Anglo-Malay bungalow is about as authentic Penang stay as you can get. Located on a quiet residential street, it provides an intimate escape from the heat and the bustle of busy George Town but is well within walking distance or a short taxi ride to it. Built on the site of a former coconut and clove plantation, the house has been sensitively restored and converted, featuring six individual suites with wooden floors, four poster beds, mosquito nets and ceiling fans. The main hall is furnished with colonial and Peranakan inspired décor and has black and white floor tiles, inlaid glass windows and etched glass light shades.
Stay For The… Sultry tropical garden, verdant with spice trees, Frangipanis and Macarthur palms. Plus, there's a tranquil green-tiled swimming pool to cool you off on hot days. We also love the private and personalised service that Clove Hall offers.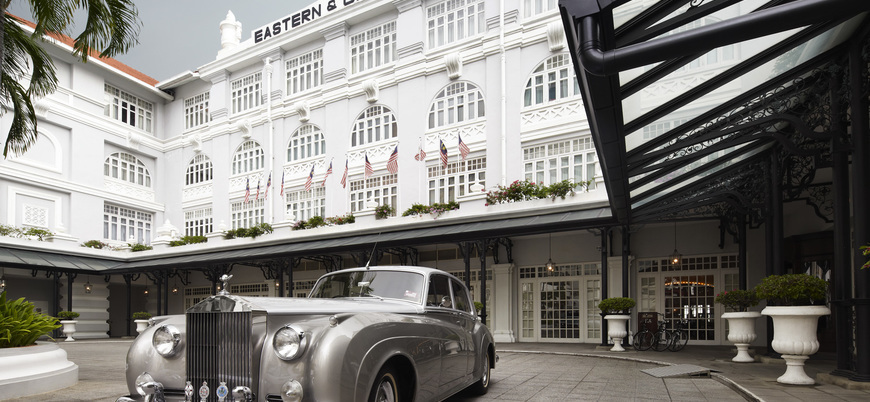 Where: 10 Farquhar Street, 10200 Georgetown
What: Set in the heart of the Georgetown UNESCO World Heritage Site with expansive views of the Andaman sea, discerning travellers with an appreciation for history will love the colonial splendour of the E&O Hotel. Built in 1885 by the Sarkies brothers – the same ones behind other iconic South East Asia hotels The Raffles in Singapore and The Strand in Yangon, the hotel has hosted some of the world's most celebrated names. Today it stands as the grand dame of heritage hotels, boasting Moorish minarets and a soaring echo-dome lobby, khaki-clad doormen and pith-helmeted bellhops.
Stay For The… Afternoon tea at 1885 and feel as if you've stepped back into colonial era with the restaurant's candlelit tables, starched linens, polished silvers – you'd half expect to spot Douglas Fairbanks, Rudyard Kipling or Somerset Maugham dining here as they once did many years ago (maybe not at the same time).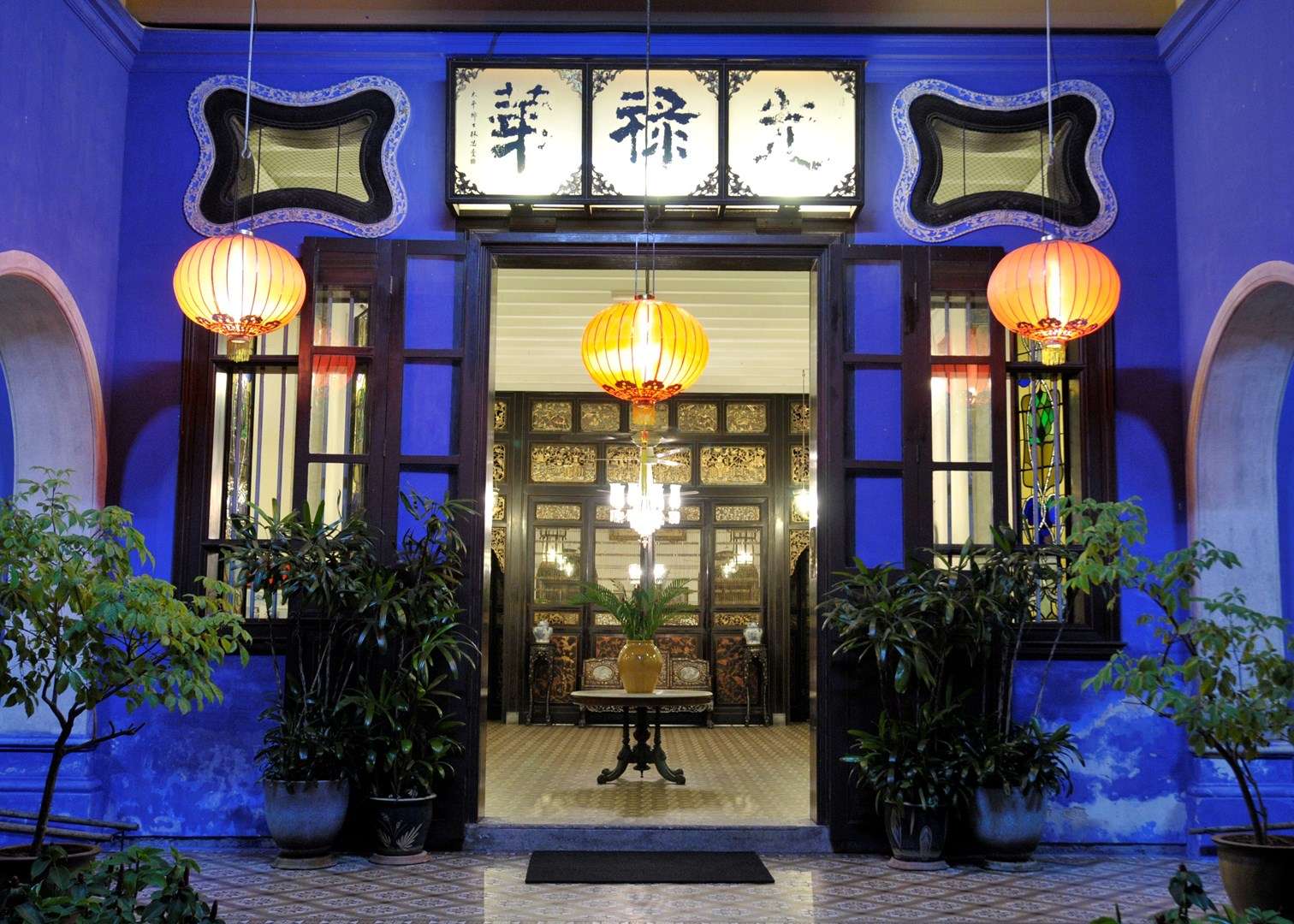 Where: 14, Leith Street, 10200 Georgetown
What: In 1856, 16-year-old Cheong Fatt Tze set sail from China armed only with determination and a driving need to prove himself. He worked hard to become a successful tycoon, with business ventures all around Asia and surrounded himself with manifestation of his success. Said to be his favourite home (he had many mansions), the Blue Mansion was in a dilapidated state when it was purchased by a group of locals to save the edifice from possible demolition. Today, the beautifully restored property offers 18 individually designed rooms furnished with modern amenities, decorated with period furniture, heirlooms and antiques.
Psst: Movies have been filmed here, namely a quirky murder mystery The Blue Mansion and the 1992 Oscar-winning Indochine, which starred Catherine Deneuve.
Stay For The… Food and heritage. The Cheong Fatt Tze Restaurant situated on the first floor of the building overlooking the mansion's garden, is a fine dining resto serving up authentic Cantonese and Szechuan cuisine.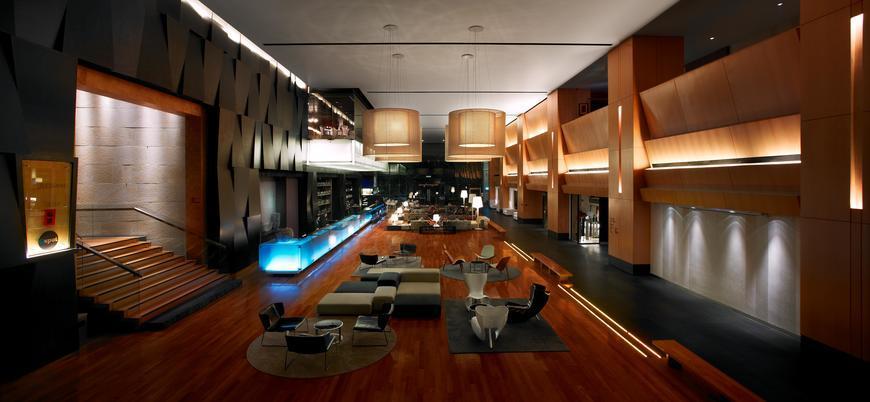 Where: Persiaran Gurney, 10250 Georgetown
What: Sleek, sophisticated and stylish are three best words to describe the G Hotel on the iconic waterfront Gurney drive in Penang. Unlike others that pay homage to Penang's colonial era, this contemporary hotel is dotted with iconic modern day furniture – the Spoon Chair by Kartell, the Capellini Felt Chair and the Hansen Shell Chair. All of its 312 rooms are elegantly decorated in earthy neutrals and clean lines. Located between two of Penang's biggest shopping malls Gurney Paragon and Gurney Plaza, there's easy access to shops, heritage sites and gastronomic adventures (street food here is not to be missed).
Stay For The… Much needed spa-aaah time in between street food adventures – therapists at the Danai Spa will knead you into total relaxation.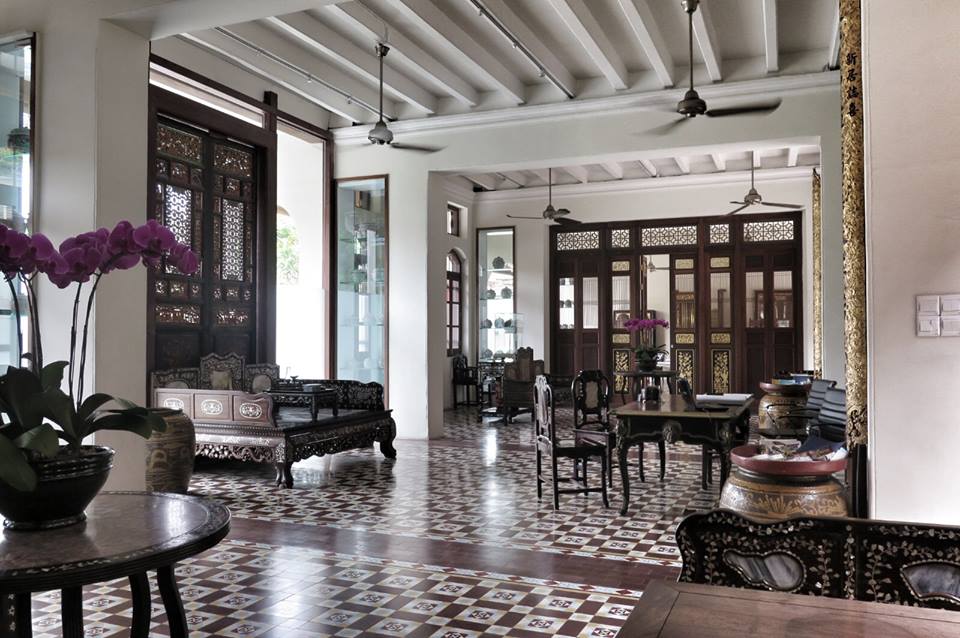 Where: Stewart Lane, 10200 Georgetown
What: Straits Chinese meets 21st-century modernity in this charming boutique hotel of only 18 suites by hoteliers Karl Steinberg and Christopher Ong (the same guys behind Muntri Grove). Conveniently located within a few minutes walk to the Georgetown's iconic sites (and eateries), Seven Terraces got its name from the row of beautifully restored Anglo Chinese terraces that makes up the hotel.
Stay for the… Old world charm plus modern comforts. Equipped with a lap pool, an Asian fusion restaurant, a bar and exquisite spaces that celebrate Penang's Peranakan heritage, it offers a romantic and timeless retreat in the heart of the World Heritage Site.
See more of our Penang stays here, or check out our favourite Penang eats and tips!