We've been wanting to head out to COMO Point Yamu since it first opened in December 2013, so when the opportunity came up, we jumped! We've heard nothing but great things, and let's face it – the place looks amazing, yet we couldn't help but wonder how exactly a luxury long weekend would turn out with a toddler in tow? As it happened, not too bad! We can sincerely say it was because of the wonderful place COMO Point Yamu was, not just to us adults, but to our little nomad too.
Read also: Luxe Stay: The Ungasan Clifftop Resort, in Uluwatu, Bali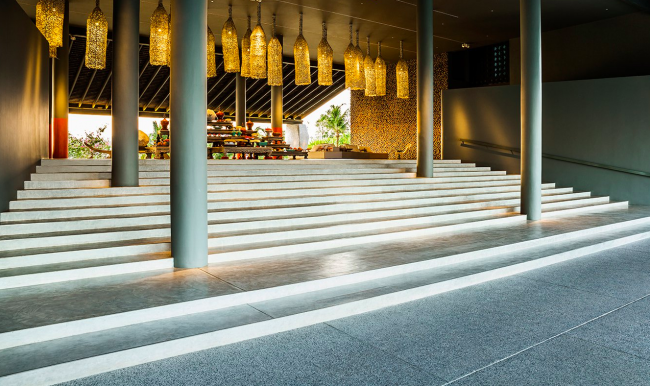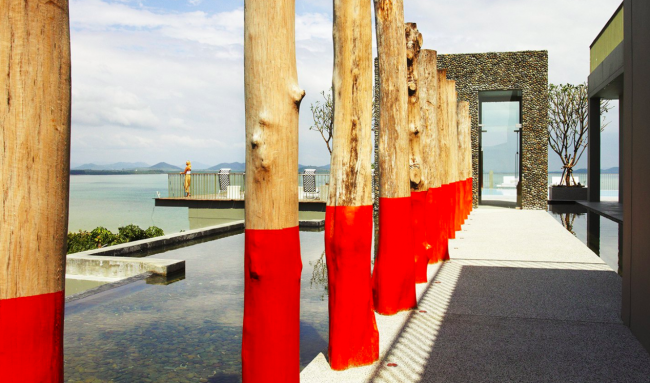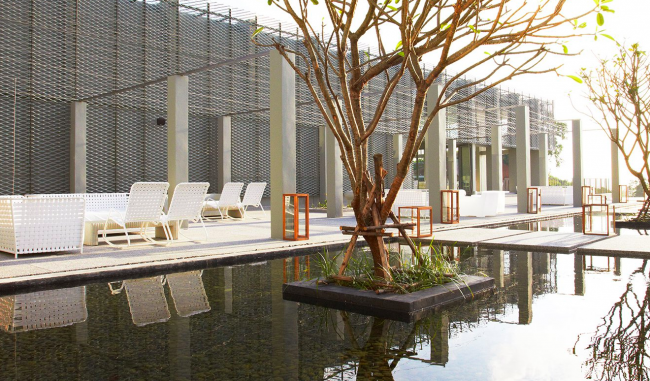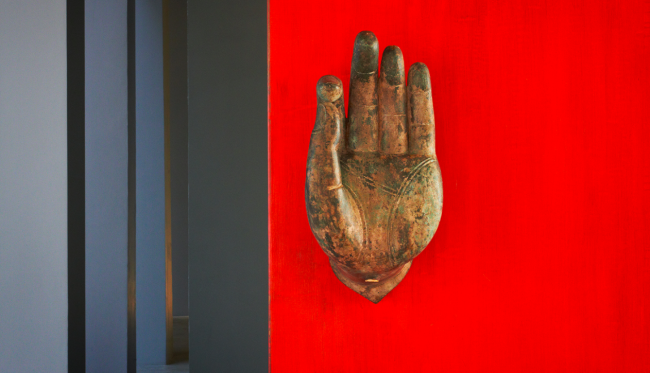 First impressions? Wow. The reception space is just so gorgeous – if you like the minimalist style. But even if you don't, there are so many things to love. The impressive steps leading up to the lobby certainly knows how to create an entrance, the relaxing seating dotted around the large sea-facing sala, the stunning stacked table and flowers centrepiece with bright colours juxtaposed against the industrial-style flooring, the outstanding panoramic views, and the warm welcome we received with a cool drink and towels to stave off the heat.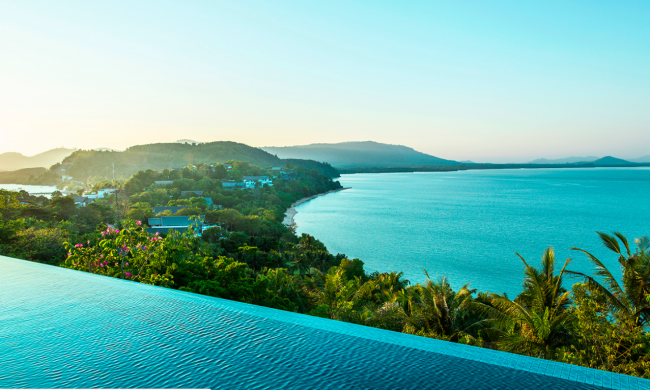 The resort itself sits low on the Cape's horizon, with excellent views of Phang Nga bay from each of the 106 bedrooms, suites and private villas. Everywhere you look, your eye can't help but be taken in by interior designer Paola Navone's use of bright aquamarines and burnt oranges to reflect the presence of the sea, Thailand's Buddhist culture and the colourful influence of Phuket's Peranakan culture. It simply is a feast for the eyes and a must-stay for any design lover.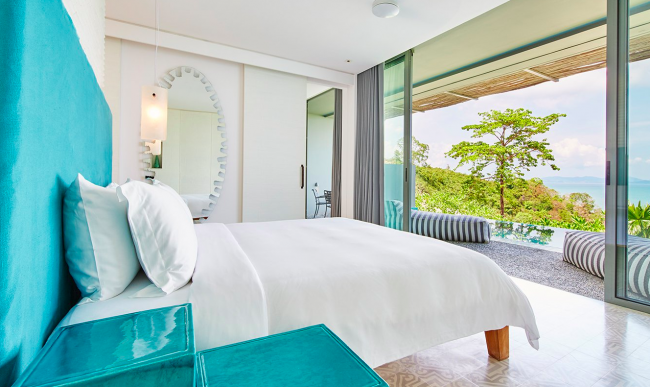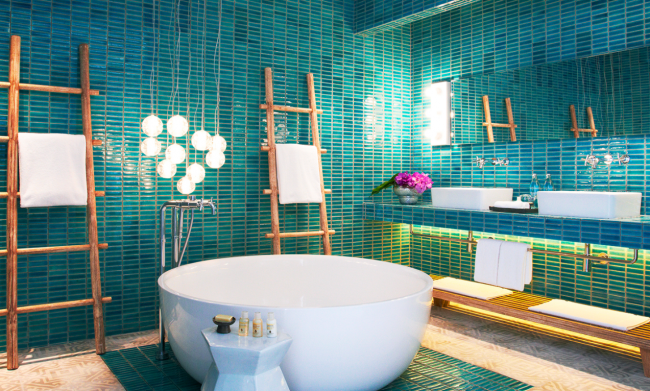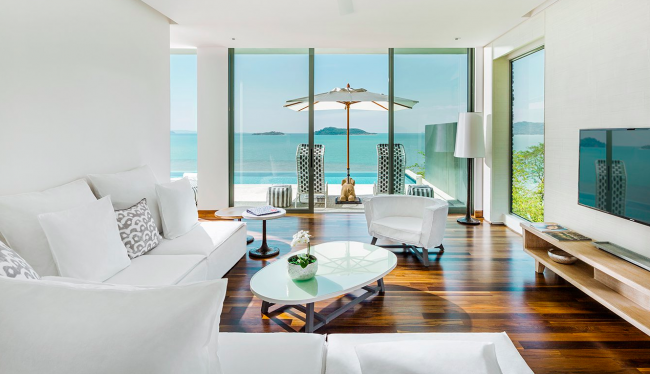 Once we were checked in, we were pleasantly surprised to be upgraded to a Bay Pool Suite. This 123sqm room boasts its own little dining area and sitting room, guest powder room, a deliciously comfortable master bedroom, a huge designer bathroom, and a plunge pool with sweeping views of Phang Nga Bay to boot! What I loved most about our room? The enormous circular bathtub plonked right in the middle of the bathroom, which was great for baths and playtime for our kiddo – COMO got it right to the littlest details with a bath pack for him including a rubber ducky (hours of fun right there)!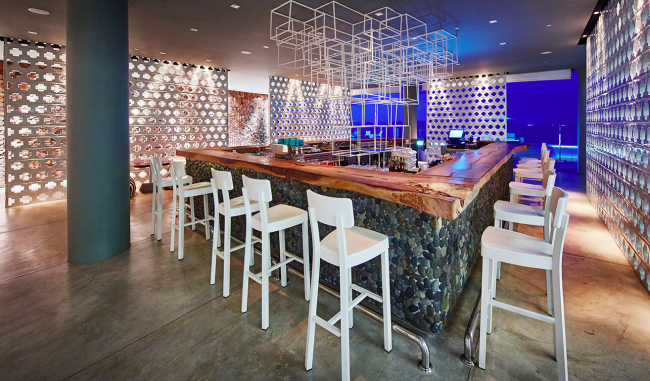 We were so hungry when we got in that we headed for the Aqua Bar for an early dinner. Easy Thai favourites were a good bet, and the cocktails were great too. The space didn't feel too busy, which was nice, and there was a beautiful breeze in the air which helped kick off the holiday vibes.  Then it was off for an early night for the little one, so that we could be rested for the next few days ahead.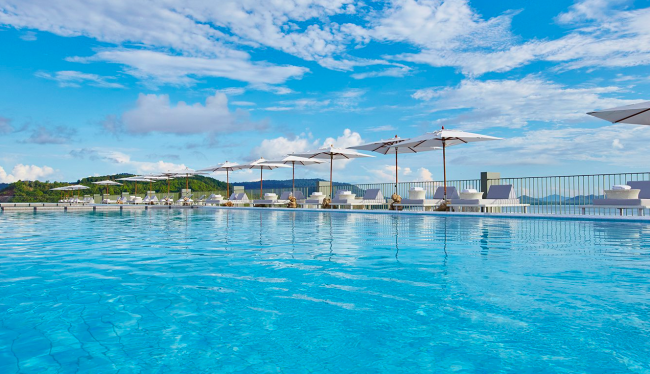 And rested we certainly were…and certainly famished too. So we traipsed across the resort to the all-day dining La Sirena restaurant for breakfast, bypassing one of the main highlights of COMO Point Yamu – which is the gigantic swimming pool that measures a whopping 100m! We didn't see anyone swim in it, to be honest, but it certainly presents an impressive and very scenic backdrop. But back to the food – the breakfast spread was just divine. You could eat there everyday for a week and not feel bored, everything was just yummy. Ditto for the Nahmyaa Thai restaurant which we tried on another evening, while a COMO babysitter took over toddler duties while we enjoyed a peaceful date night 'out' – although I personally preferred the relaxed vibe of La Sirena and Aqua Bar. You also have the choice to dine from the COMO Shambhala Cuisine at all the restaurants and room service if you're watching your nutrition (but you're on holiday, so live a little eh?).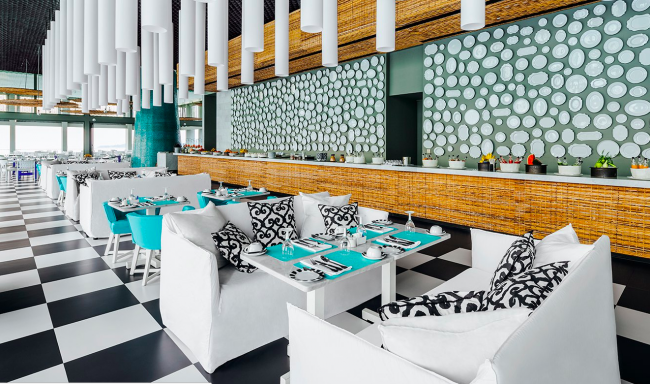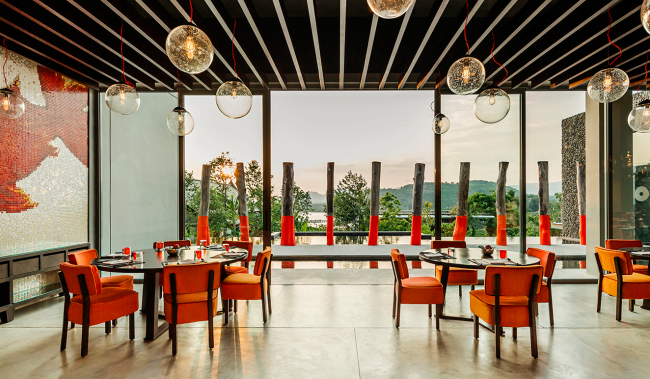 As we were on an island, we decided it's requisite to have some beach time. Unfortunately, COMO Point Yamu doesn't have its own beach that you can walk down to. However, what it does have is its own private beach club located on another little island, but it does require a bit of a trek. First you'll have to get a 15 to 20-minute shuttle ride down to the jetty, then hop onto a boat which takes another 15 to 20-minutes. There are two timings per day, 10am and 11am, with a return to the resort at 3pm or 4pm depending on tides, so be aware that once you're at the beach club, that's where you'll stay for a big chunk of the day.
Once you get there though, it's not hard to see why you'd want to stay hours on a relatively quiet island (there are other beach clubs and facilities there, but you barely even notice) – COMO Beach Club have thought of everything. From its superb open-air beachside restaurant, relaxing salas that you can book beforehand, large saltwater swimming pool, a COMO Shambhala treatment sala, waterspouts activities, WiFi, shower rooms, and even a children's play cabana, you'll want for nothing.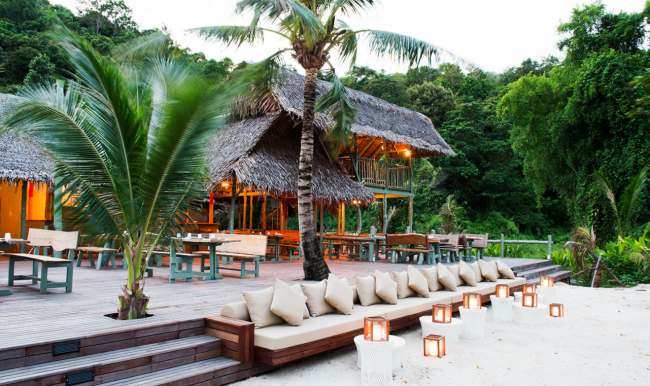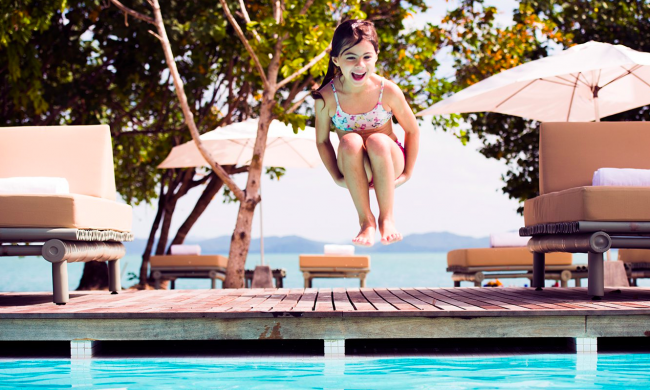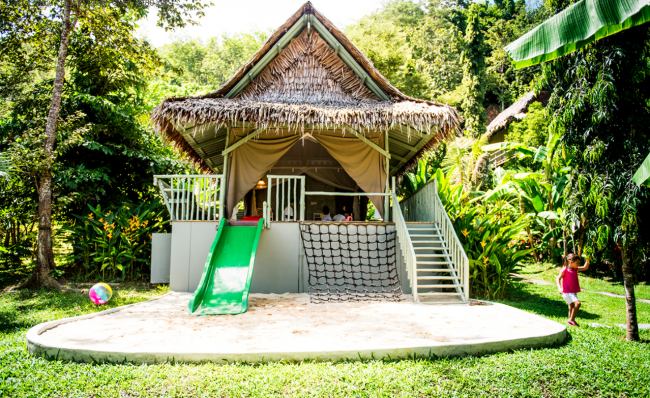 The thing that impressed us most about COMO Point Yamu, other than its on point service, was how child-friendly it all was. When booking, I had requested a crib, and baby carseat, but once we got there, all the staff was friendly, ready to help, and play with our little one. They have a special baby and toddler menu, a babysitting service (which we definitely took advantage of), and best of all, a Play by COMO Kids Club which provides hours of fun for our little one, with caring staff, loads of toys and books, and soft mats and sensory play opportunities.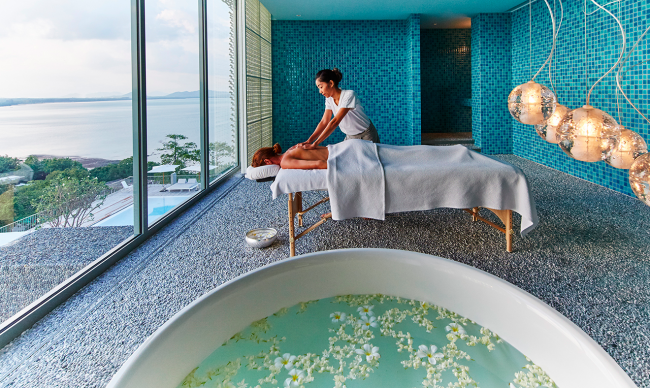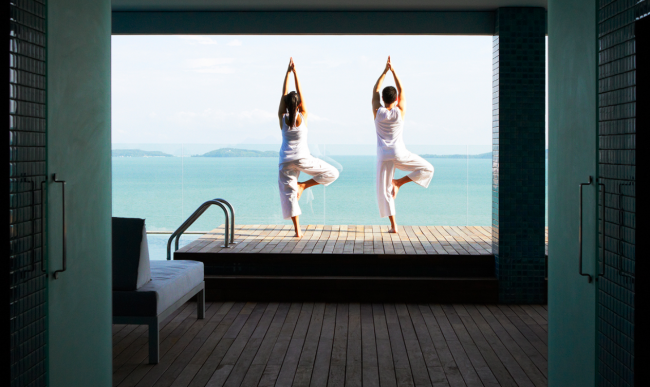 Finally, a trip to a COMO resort would be incomplete without a visit to the COMO Shambhala Retreat. While I indulged in a full body massage at the COMO Beach Club's treatment sala, which was wonderful thanks to the jungle setting and sea views (to say nothing of the relaxation of the massage itself!), I also splurged on the signature COMO Shambhala massage at the resort's retreat proper.
The Retreat is exactly that, a sanctuary to wellness, treating the mind, body and spirit. You can't help but let your worries wash away once you step in here. My treatment used a signature blended oil to calm the mind and rejuvenate the body, which is ideal for anyone looking to improve their general wellbeing and to rebalance. For those who prefer less idle pursuits, there's also a gym where you can workout, but I preferred a nice stretchy yoga session, which mind you, worked my body out quite a treat despite being a beginner class. All in all, we had a marvellous time, and wouldn't hesitate to go back in a heart beat! 
You should too!