We'd happily argue that vacations are a life necessity. The thought of hopping on a flight to Bali to stay at The Ungasan Clifftop Resort made the weeks pass by so quickly but at the same time, that early morning flight couldn't come fast enough. Cue crafting an out-of-office email reply, tossing outfits together the night before and remembering sunblock at the last minute, and we were finally on the Island of Gods.
And let us tell you, there is absolutely no place on earth like Bali.
Read also: Top of the list: The Ungasan Clifftop Resort in Uluwatu, Bali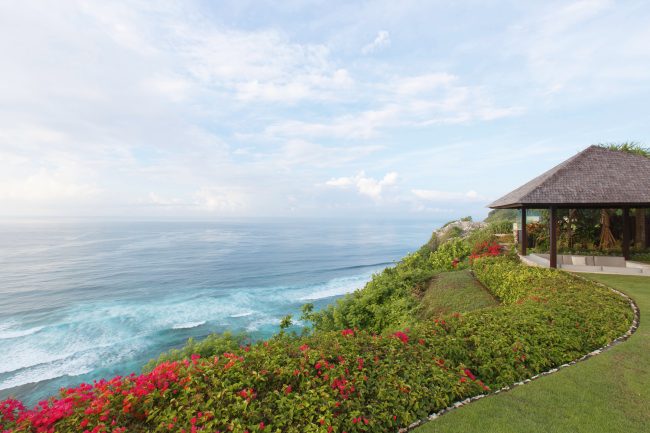 The Ungasan is a place we've only ever dreamed about. Boasting Bali's most upscale address that is Uluwatu, the resort is about a 40-minute-long drive from the airport or Seminyak. And after a few days spent hunting down Seminyak's best restaurants like Merah Putih, and clinking cocktail glasses in a booth at Motel Mexicola, we needed a break, from our break.
Soon enough, we reached a hill dotted with huge mansions – a juxtaposition from the few days we spent in town. In fact, our driver tells us the nearest highway is some 4 kilometres away from the resort. Finally, some quiet time!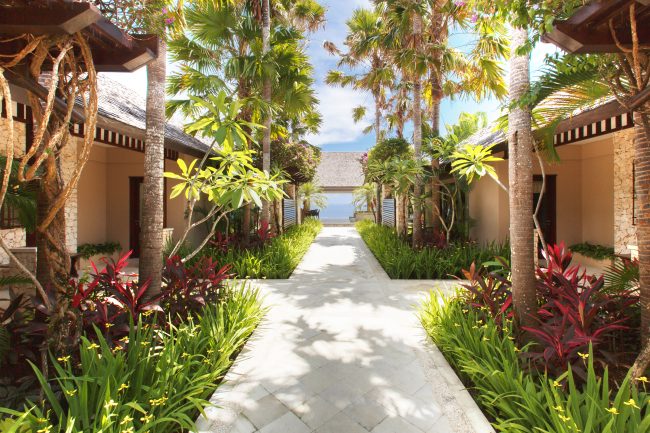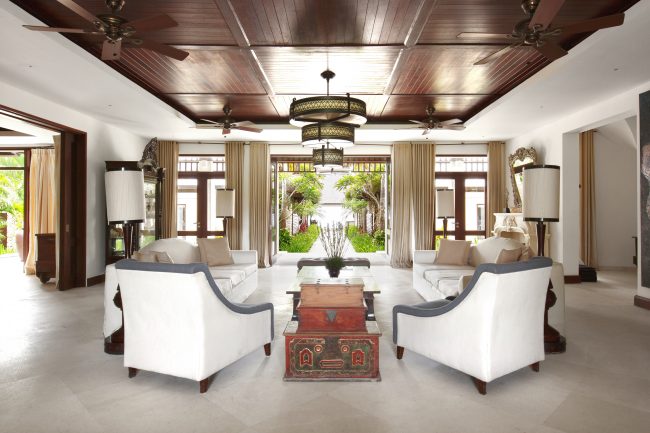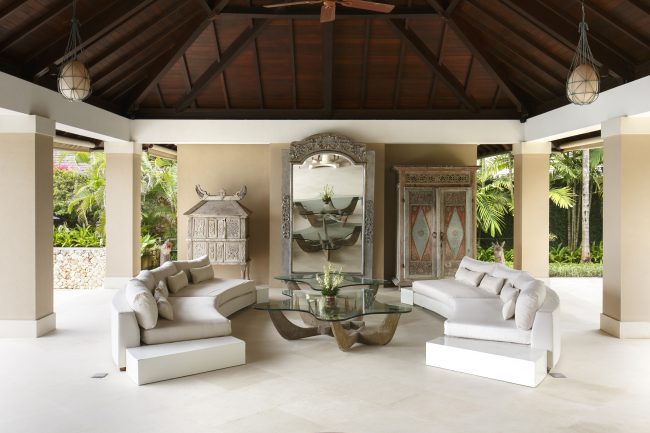 The Ungasan's highlight is its jaw-dropping view of the Indian Ocean. There are five 5-bedroom villas and ten 1-bedroom villas, each with an infinity pool set that looks out to the sea and sky. Our villa, Santai Sorga, was absolutely perfect. A team of staff greeted us when we arrived, setting down cool coconut drinks on the table for each of us. The main house has all the usual suspects: the living area, kitchen, dining room, and then the extras: a cinema, ensuite master bedroom with an office and balcony, and doors that open straight to more one-bedroom villas set against a backdrop of blue. The Ungasan struck us as a great place for families or groups of friends who need some quality time together, while still having their own little villas to retreat to.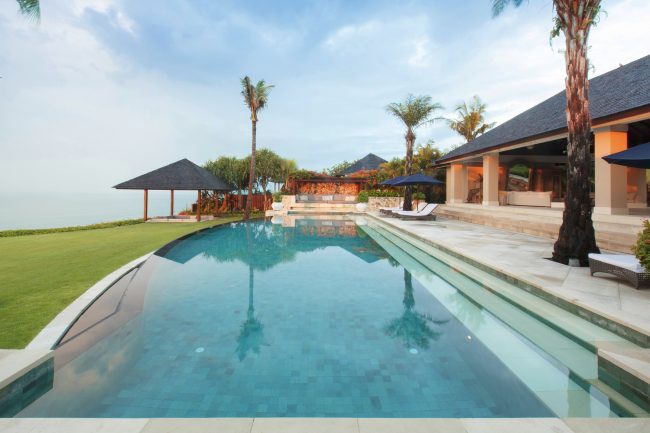 Pampered doesn't even begin to describe our stay. The lovely staff were kind enough to heat up the nasi campur we bought along the way (imagine starving in a van for an hour with the smell of nasi campur!) and made a table setting for us at the verandah by the pool. Bikinis on and pool as inviting as it'll ever be, we wasted no time jumping in and taking about a hundred pictures.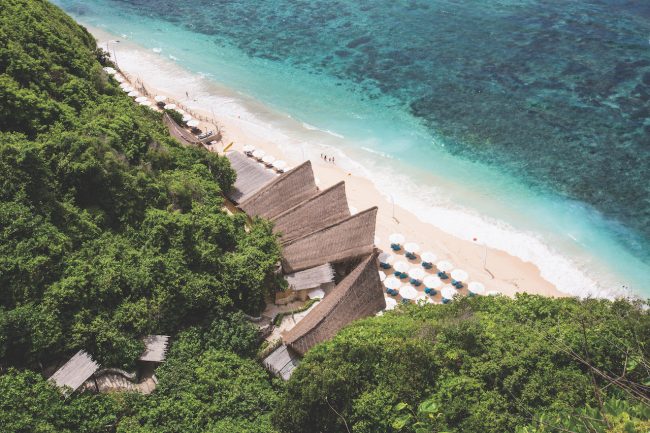 One thing we knew we had to save some energy for, was a trip down – literally down, steps and all – to Sunday's Beach Club. If you've read or heard about, or have seen a Balinese sunset, you know they weren't kidding. Sunsets in Bali are spectacular. Pink hues shifting and dancing around each other (slight fluff here, but you get the picture), a sharp amber piercing through (fluff level up) and the warm glow of the evening turning to night, kind of spectacular.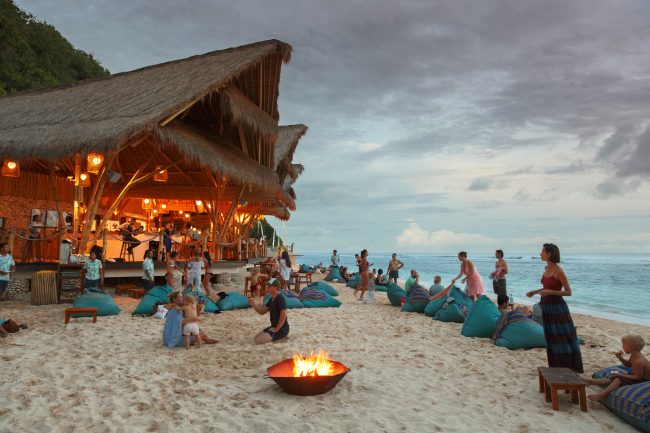 From our villa, we took a buggy to the main lobby, down some stairs, a cable car ride, and more steps, and there we are at Sunday's Beach Club. With the sunset just about to set, we ordered a round of bloody mary and mojitos. The crowd at Sunday's was a lot more relaxed than at other beach clubs. For one thing, everyone got a seat where they wanted: the open-air restaurant, anywhere on the beach, bean bags, even by the bonfire.
We have to warn you: don't drink too much! We'd never say it otherwise, but you will need to make your way back up the stairs and too much alcohol won't make that any easier.
The Ungasan also offers more activities for guests, such as massages at Vela Spa, or even a yoga class at your villa. We definitely can't finish without highly recommending the pizza from The Ungasan Kitchen either!