Are you even on vacation if you're not rocking it on a unicorn float? There are three important things to be aware of as a smart and responsible float owner;
1. Quality is very important (or risk sinking on a deflated swan in the middle of the sea)
2. A pump is your saving grace
3. It's a hassle to pack it up and bring it back home, but these aren't cheap.
Ps. That really is us featured in the picture above, but we're keeping the identity of the fallen Nomad a secret.
#1 The Grand Daddy Gold Swan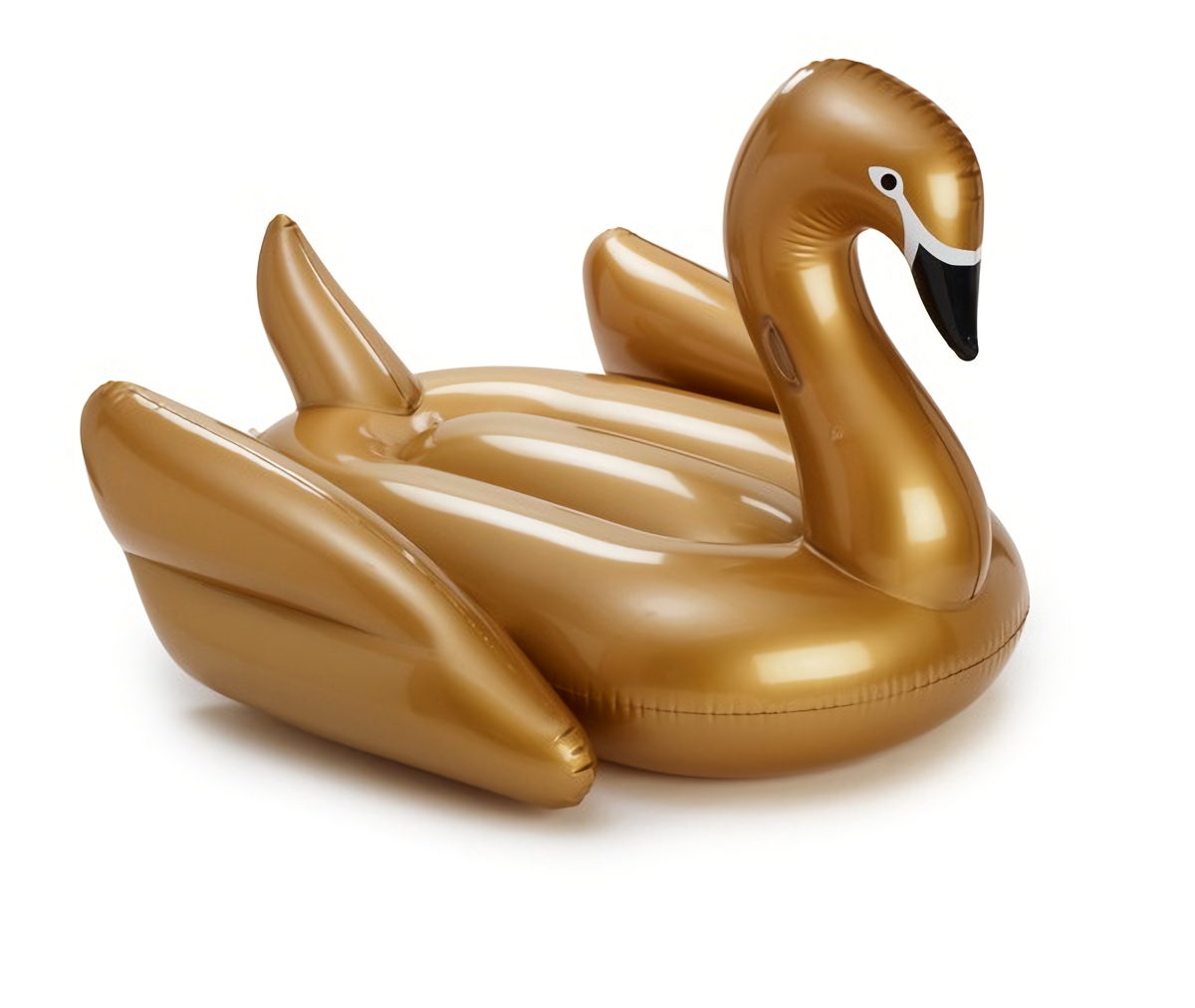 You have to bring it to life section by section, but luckily this model has "rapid valves" that allow up to five times faster inflation than traditional valves. Apparently, you can even use a hairdryer to blow it up. The swan is designed to hold two adults and up to 200 kilogrammes, but we wouldn't bet on it.
Destination idea: All that shimmers is gold, so where could be more fitting than the sparkling waters of the Maldives? PER AQUUM Huvafen Fushi is surrounded by a wonderland of clear turquoise waters.
Buy it here: Amazon
#2 There's a Seashell!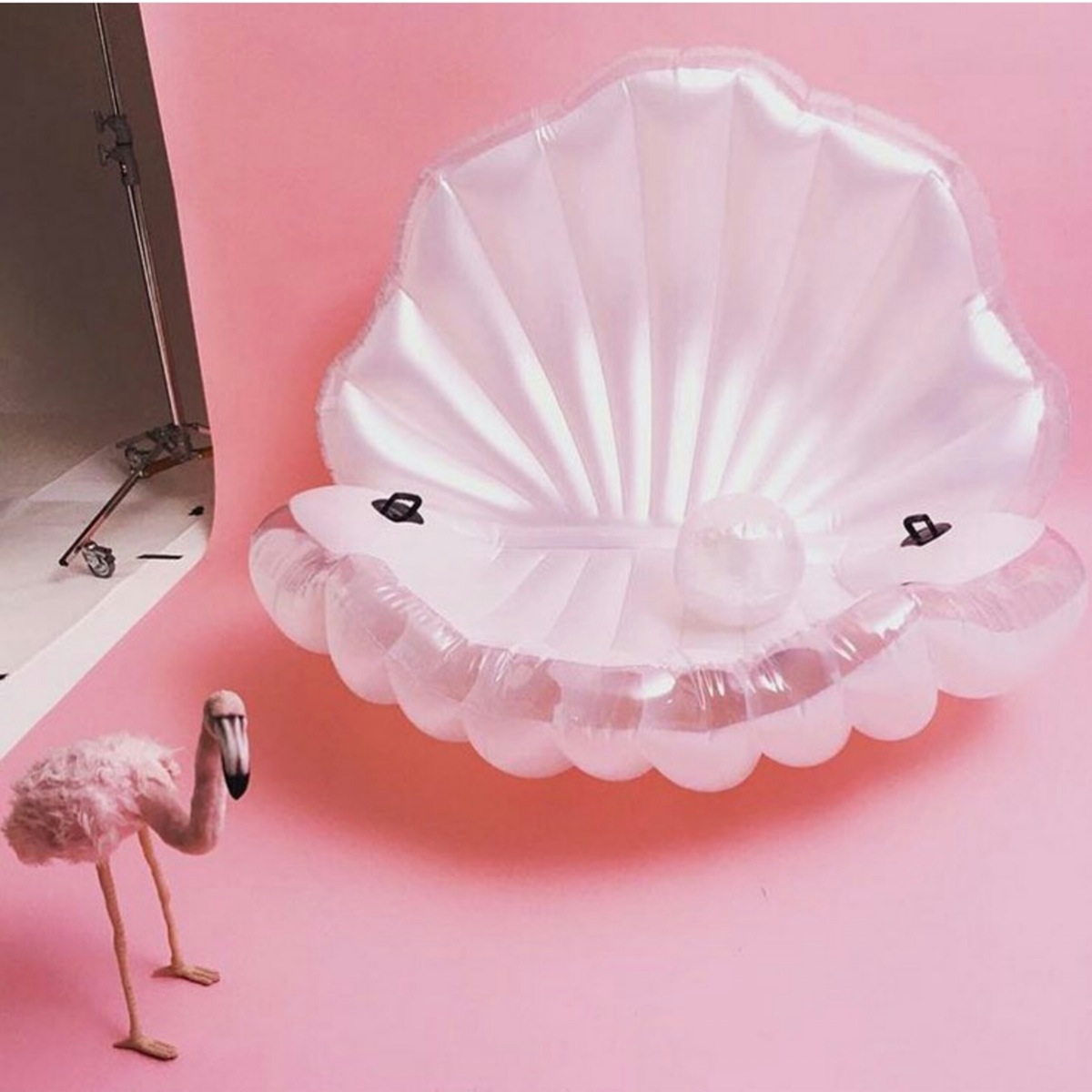 After plenty of requests to feel like a mermaid, Let's Float are finally bringing in the seashell floats. And, it comes with a pearl. Its 160 centimeter-long shell looks like it might sit two people comfortably and any number higher might cause a wipeout. So form an orderly queue.
Destination idea: Phuket, where most beaches are private and you could get away with dragging around a massive inflatable seashell. The exclusive sands at Amanpuri are complemented by nine luxury cruises on the sea, which are made available to all guests.
Buy it here: Let's Float Singapore
#3 A Giant Pretzel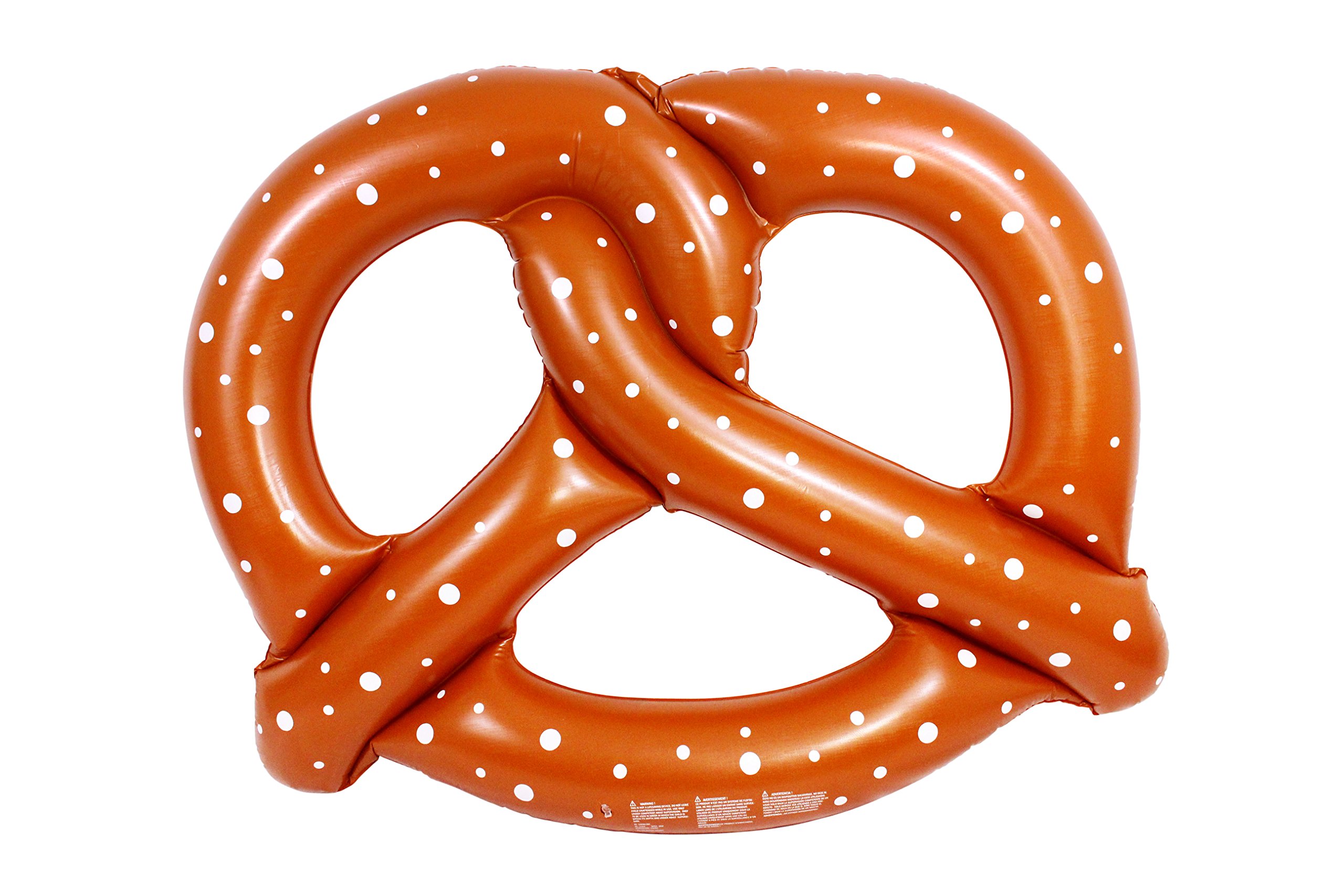 We aren't entirely sure where or how you lay on a pretzel but our guess is three people each get a loop, where you kind of meet in the middle. Getting around the pool would take a bit of teamwork with this float. To go all the way with the pretzel love, have pretzel snacks ready at the bar.
Destination idea: A great place for food and desserts — Italy, where pretzels were invented! And by monks, too. Casa Da Sogno in Sicily is close to the beach, but it also has a charming little pool that won't let your pretzel float too far off.
Buy it here: Ali Express
#4 And a Giant Donut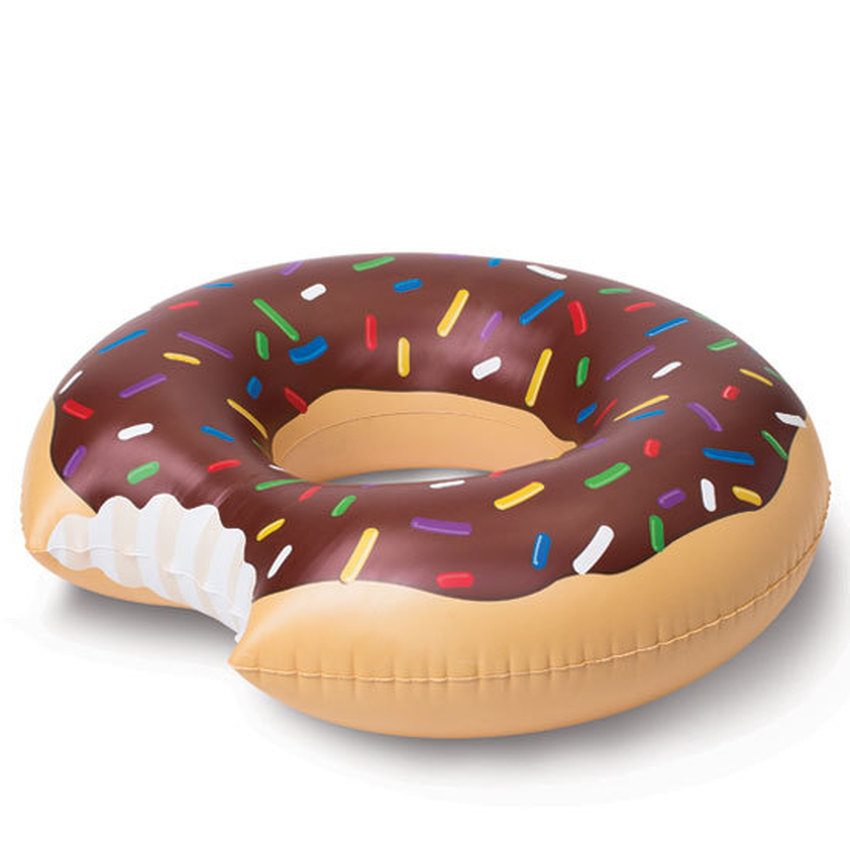 Donut floats are practically everywhere you look but you want to get a really sturdy one, and that's hard to find. Enter the inflatable covered in chocolate and sprinkles on top, brought to you with this winning description: "If you try to float on a real donut it will get all wet and gross, you'll sink, and probably ruin the party. But THIS one is four feet wide and made of durable vinyl—perfect for the pool or beach!" The donut also comes in a slightly cheaper, pink variety.
Destination idea: The smallest of the lot, this float is the easiest to pack up and carry around, making it ideal for hopping around Bali. We're loving the tropical vibes at Red Door Bali in Canggu.
Buy it here: Lazada Singapore
#5 Get a Slice of This One
Been sacrificing for that toned summer bod? All that dieting goes out the window once you're finally on vacation, and it begins with showing your friends how much you love your pizza. Do it with the biggest slice that would make it into the Guinness Book of World Records. if only it were covered in cheese. And wasn't made of rubber.
Destination idea: Throw a pizza party in Mykonos, where you'll find the best nightlife in Greece. And what's a party without a crew? Bring up to eight people for a stay at Villa Kappas.
Buy it here: Mojo Floats
#6 The Classic Unicorn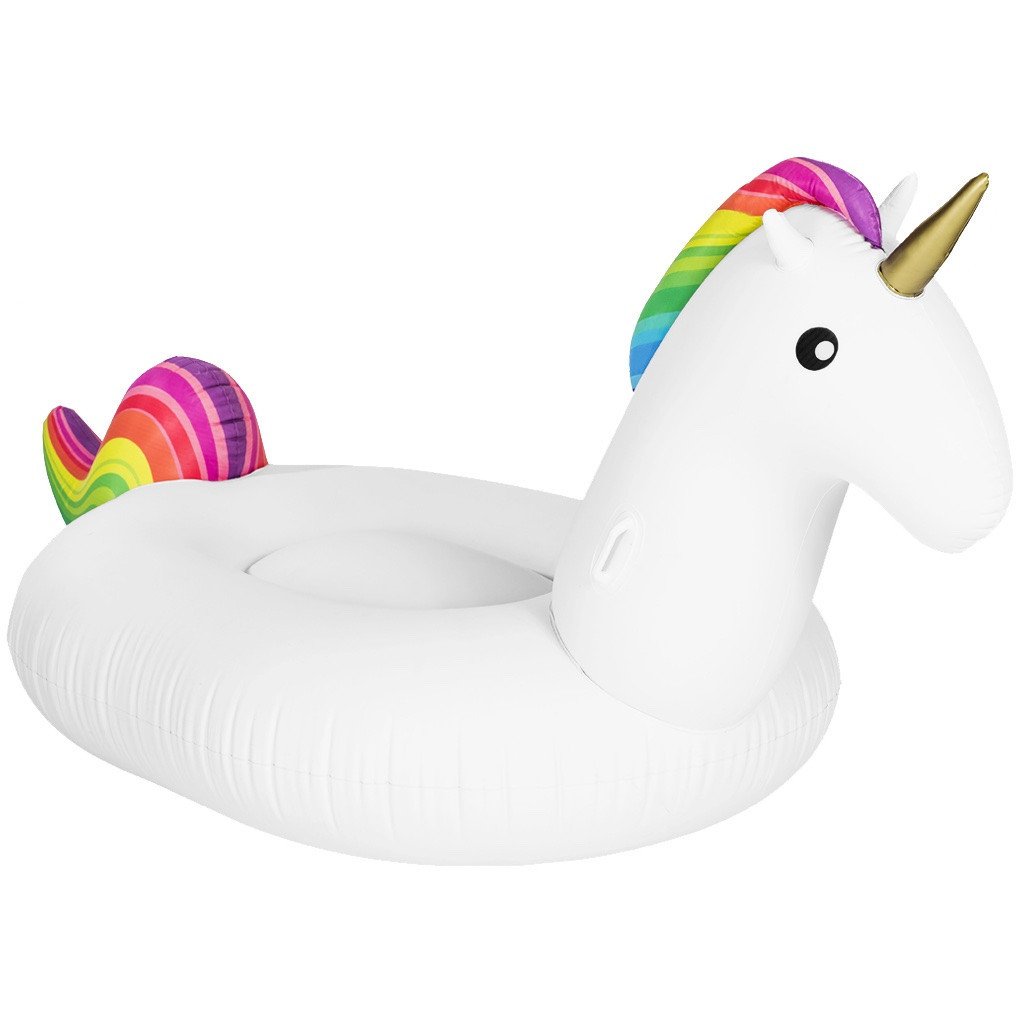 And finally, the float that sparked the trend; the rainbow unicorn. There's no age limit on these floats so we think it's a travel essential for anyone's packing list. The best part is that three people can squeeze onto it, albeit with a bit of practice and lots of falling over into the water. And finally we leave you with this bit of advice: once you're done swimming, bring your float to dry land if your villa has an infinity pool or it'll fall off.
Destination idea: Koh Samui, where our team of Nomads spent a few days with our rainbow unicorn in Samujana Villa 29 (pool pictured above) and Miskawaan Luxury Beachfront Villas.
Buy it here: Zalora