Regarded as the `Wedding Capital of Bali' and `Celebrity Hideaway,' Uluwatu and Jimbaran respectively is home to many high-end villas, well-maintained tropical gardens, private swimming pools and beach clubs. Hiding away in this part of the island means that you have spectacular views of the Indian Ocean, can take advantage of Bali's most famous wave (Uluwatu has the best swells for surfing!) and find your way (easily) to the majestic cliff top Uluwatu Temple to bear witness to nature's magic at sunset. But there's so much more to do – here are our Top 5 sure-fire ways to enjoy Bali's south side.
Read also: The Luxe Nomad's Guide to Bali
#1 Primal Instinct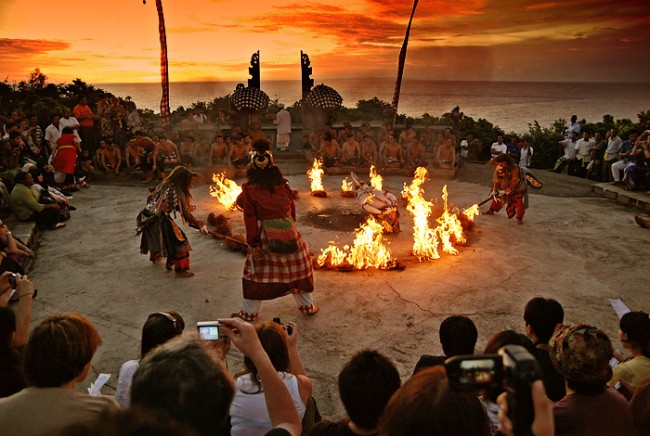 High above the cliffs of Uluwatu, hundreds of people gather at Uluwatu Temple, one of Bali's nine key directional temples but its location – perched on a steep cliff 70-metres above the roaring Indian Ocean – is what makes this place a sight to behold. People come here to witness the strangely energetic kecak performance – Bali's famous "monkey dance." Dressed only in sarongs and red hibiscus tucked behind the ears, a group of 60 men swarm onto the circular open air stage. 

#2 On The Rocks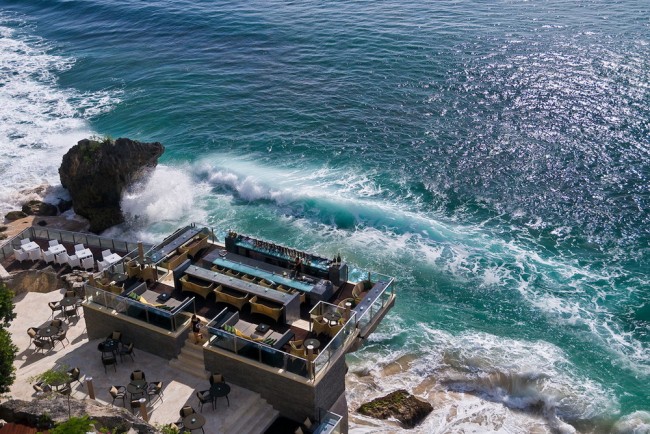 Known as one of the best bars in Bali, Rock Bar is located in Ayana Resort & Spa in Jimbaran. Glamorous-meets-sensual in this stylish yet minimalist watering hole, perched in a cliff 14-metres above the crashing waves of the Indian Ocean. This bar definitely takes the phrase "on the rocks" to a whole new level, with signature cocktails like Rock My World, Rockito and Spiced Rock as well as a selection of savoury small bites such as California Rolls, Lobster Spring Rolls, and Calamari Fritti.

#3 Life's a Beach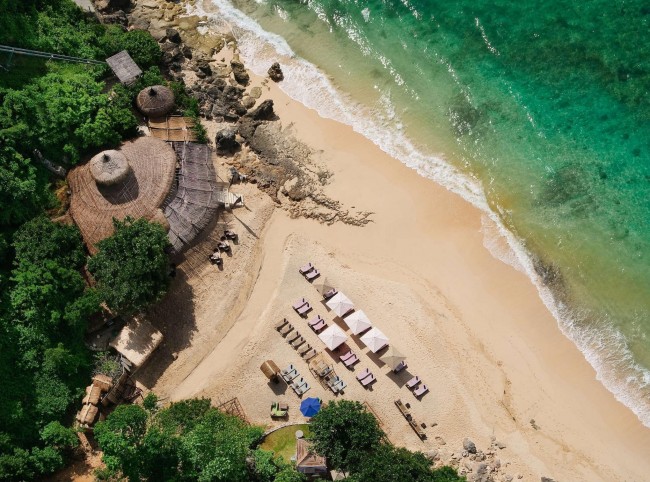 If you take a shuttle (or choose to take the beach steps for a light workout) up to Karma Kandara's Karma Beach Club, you'll find a sweep of pristine white sand that joins a pellucid lagoon in this private Mykonian-style retreat. Enjoy basking under the sun, frolicking at sea, and simply just chilling out. You can satiate your cravings for wood fired pizzas (yummy slices here!), and beat the heat with signature cocktails offered in-club. A range of water-based activities from snorkelling to kayaking to jet skiing are also available for all you water babies out there.
#4 See Food, Seafood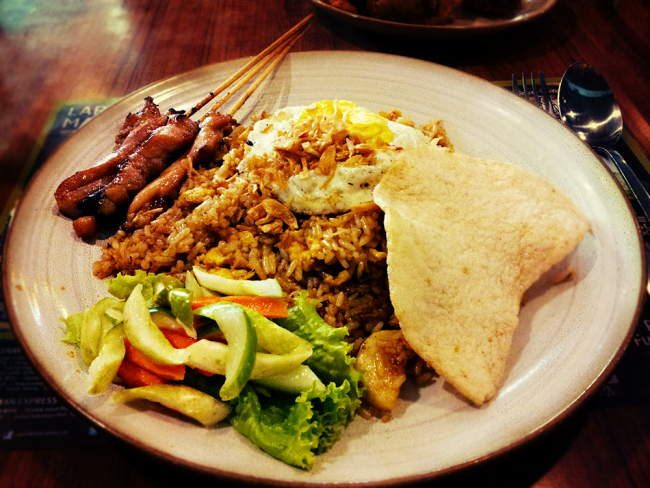 A seafood dinner in Jimbaran is a must-do. The dining scene is not as fancy as Seminyak or Ubud, but sitting at your table in the sand, with the lively atmosphere around you and the ocean in front of you is not to be missed. Expect a simple yet very Balinese fare of freshly caught seafood, spiced and marinated to the island's culinary traditions, and grilled over coconut husks. There are lines of warungs and traditional restaurants where you can choose your fresh seafood, which will be cooked for you, then served as you wait on the beach. We love the rather romantic atmosphere – savour your food by candles and moonlight, and listen to the soft crash of waves. This is island living at its most authentic! 

#5 Spa-ctacular!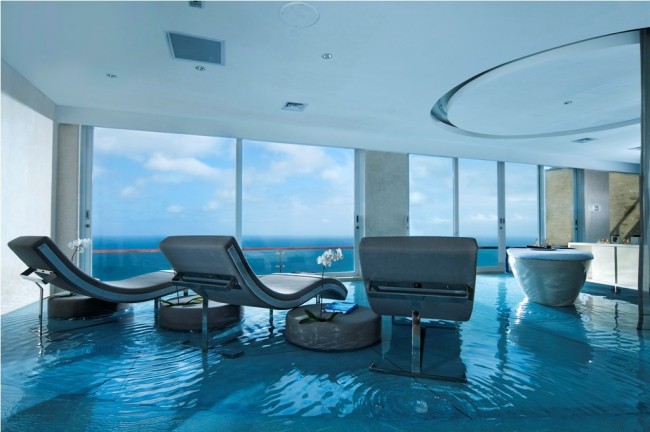 Ooohs and aaahs are in order: and we can assure, you will not be disappointed. Uluwatu and Jimbaran do not only offer panoramic views of the ocean; they also have TWO of the best spa experiences in Bali. Awarded "Most Innovative Spa of the Year" by the Asia Spa Magazine, The Edge's spa offers massages with sea cliff views and interiors of liquid floors. Meanwhile, Karma Jimbaran's Karma Spa is set within the cool lush grounds of the resort, featuring glossy black timber floors, dreamy fabrics and batik furnishings. Their outdoor natural stone bath zones where Asian bathing rituals are bestowed should not be missed!
To Bali and beyond.