Move over, soul cycle.
There's only one way to guarantee a daily workout, and now that it's a possibility, there's no doubt: simultaneously cruising along the Seine River in Paris. Italian firm Carlo Ratti revealed plans they hope to make a reality, the Paris Navigating Gym, a vessel powered by pure cycling motions of its passengers. How's that for sink (or swim) cycle?
Read also: 11 Ways to Not Look Like a Noob in Paris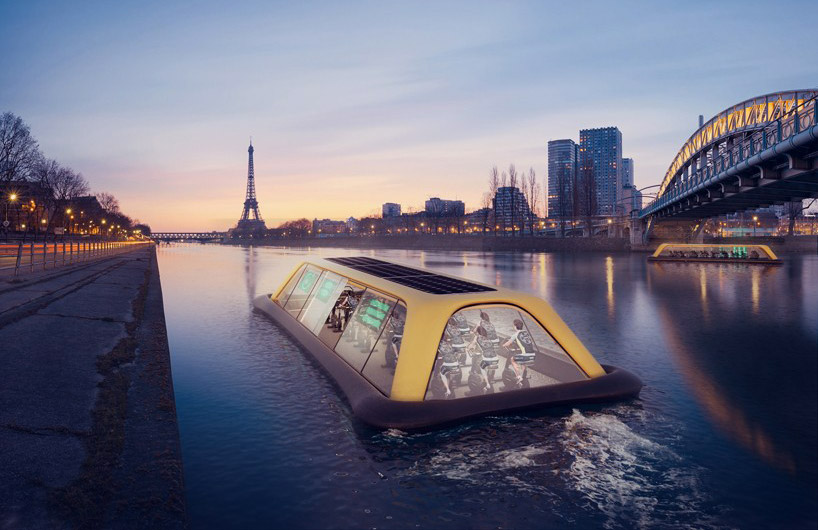 The vessel designed is about 20-meters-long and created in partnership with a number of health and wellness companies. Each passenger will ride a Technogym-built ARTIS machine, while the entire gym is meant to accommodate no more than 45 people at a time. These machines have augmented-reality screens that displays real-time information for riders. We'd expect nothing less.
Putting the pedal to the metal, your reward is one highly coveted: views of the Louvre, the Eiffel Tower and plenty of other iconic Parisian sights. And well yes, it's also an excellent form of cardio.
During the colder winter months the vessel will be enclosed in a completely see-through glass but when the weather is nice out, riders can cycle with the wind blowing in their faces—but that's a bit of a nuisance while exercising so keep hair-ties handy if you need them.
Till then, fully-equipped villa gyms it is.
Photo credits: Carlo Ratti