Bali is known across the archipelago for its natural beauty, rich culture, and world class dining scene. Here are eight villas in Bali paired with 8 restaurants, which capture the magical beauty of the island. Definite must-trys during your next visit!
Read also: Which Part of Bali Should You Stay at?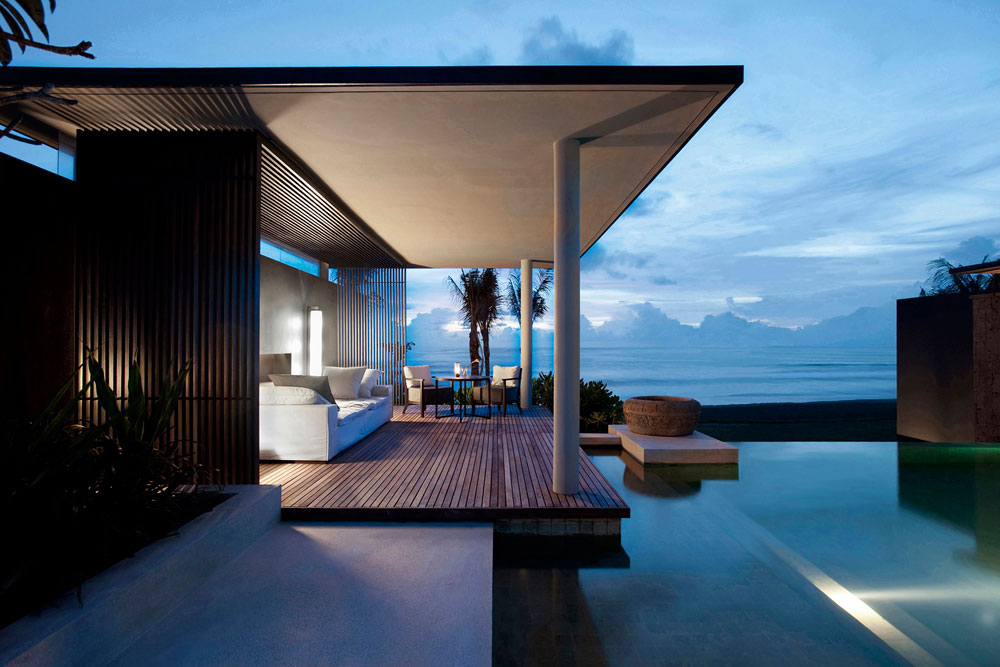 Soori Bali is set on the edge of the ocean between the Batu Karu Mountain and terraced rice fields. These rejuvenating and peaceful villas are a beautiful option for your next stay in Bali.
Our suggested restaurant pairing: Salumeria Tanah Barak
Many have aptly pointed out that Salumeria Tanah Barak is the turning point where Canggu goes from casual beachy village to a sophisticated and upmarket town. This Italian restaurant specializing in cured and smoked specialties also features a Campari bar that's worth more than a single visit.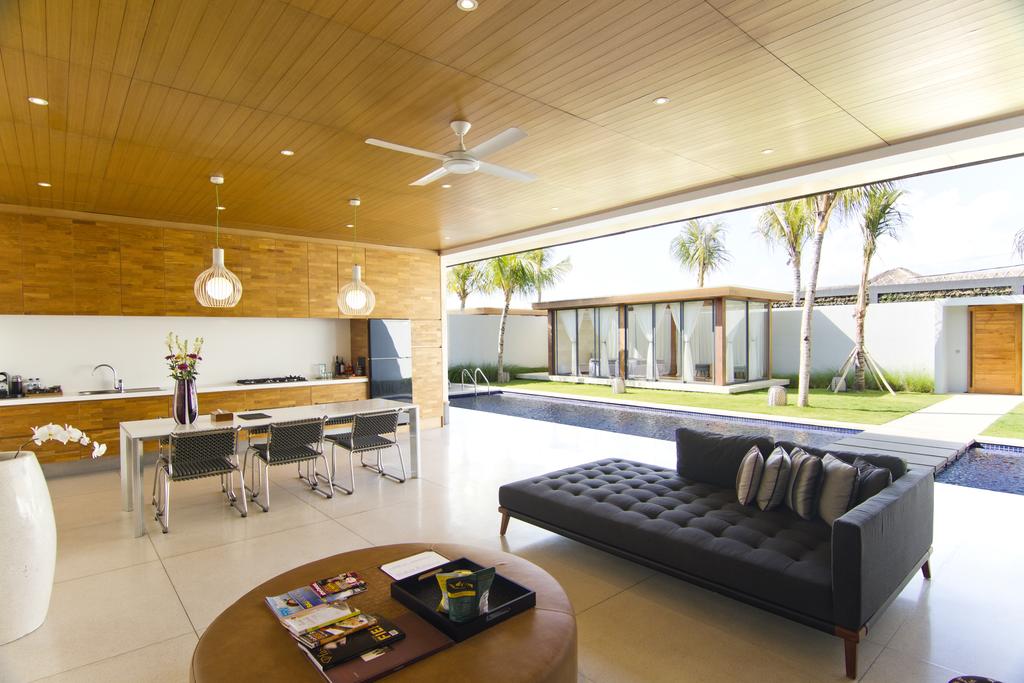 A Seminyak hot spot, One Eleven is a tranquil sanctuary where modern design using natural wood and stone imbues the villa with a sense of peace and space.
Our suggested restaurant pairing: Shanghai Baby
Seminyak is Bali's most fashionable area, home to number of the island's luxurious resorts and host to a number of boutiques and excellent dining establishments, one of which happens to be the chic Asian fusion restaurant Shanghai Baby.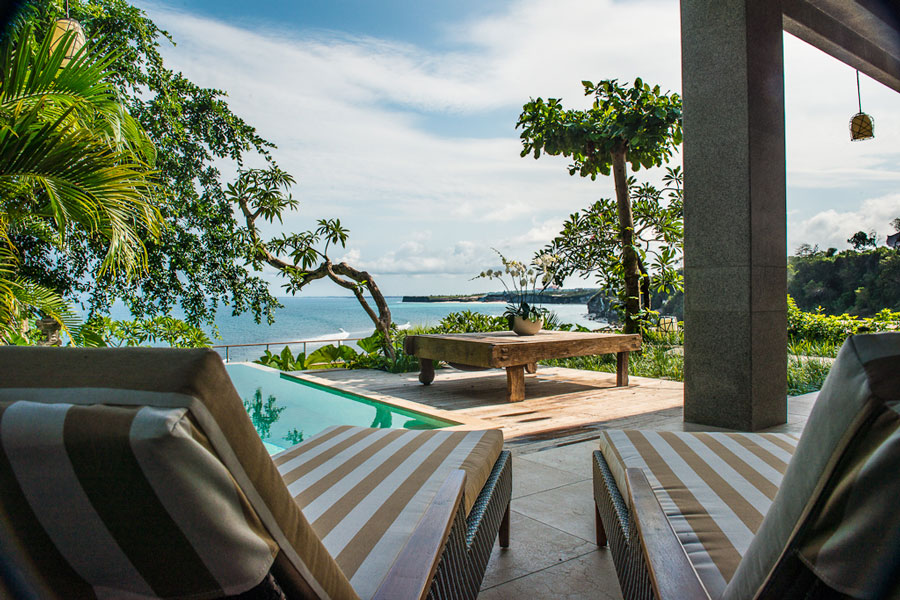 Perched high on one of Bali's prime cliff top locations, Villa The Luxe Bali offers astonishing views of the surf break and beach below, the shoreline of Kuta and Seminyak in the distance, and of Bali's majestic sacred volcano, Mount Agung.
Our suggested restaurant pairing: El Kabron Spanish Restaurant & Cliff Club
Sitting 50 meters above sea level on the cliffs of Uluwatu, dining at El Kabron Spanish Restaurant Cliff Club offers a stunning Bali experience. Magnificent sunset views, delectable tapas and champagne, and an intimate restaurant area, the vibe here is nothing short of perfect.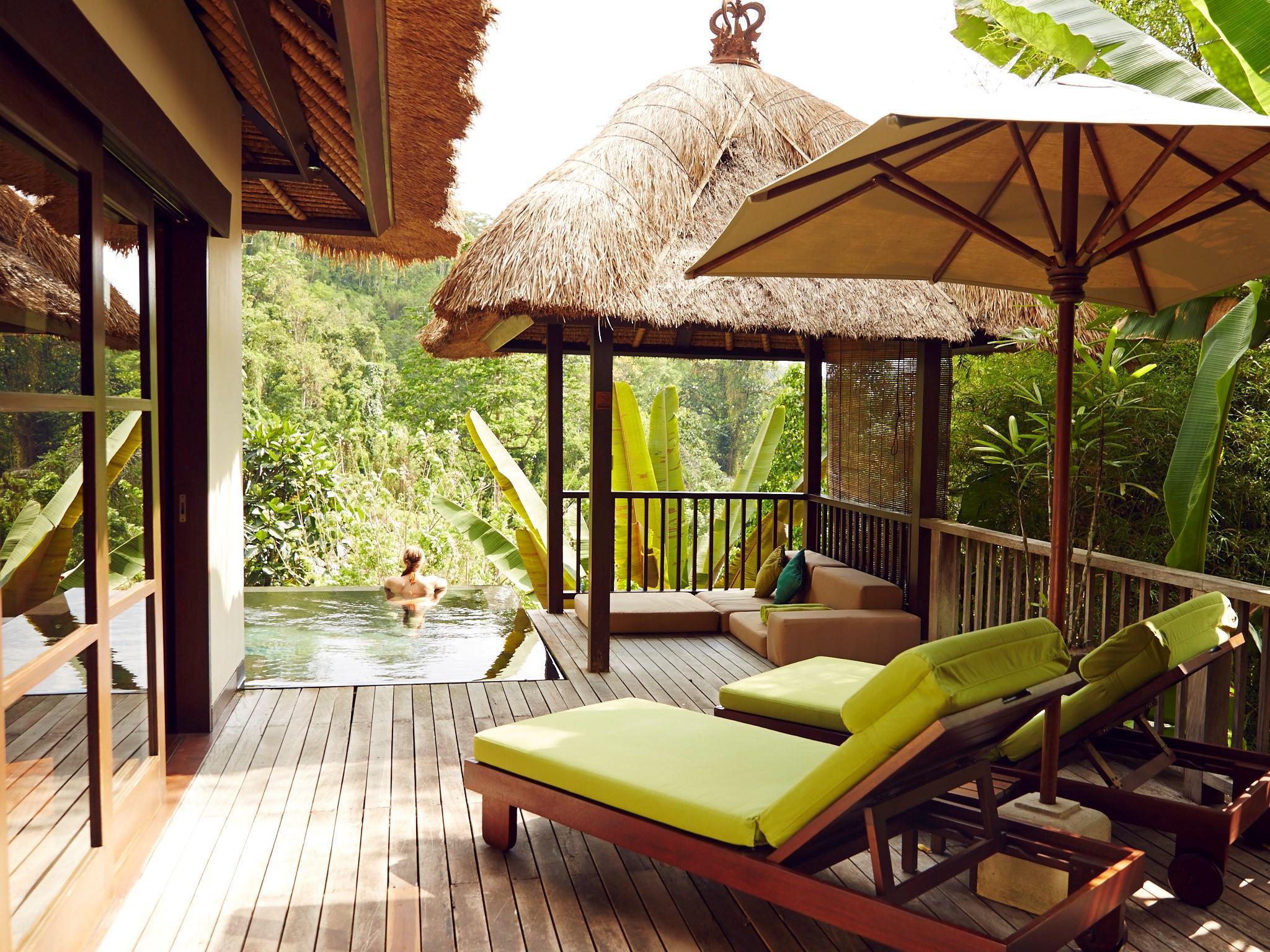 Overlooking the Ayung River and ancient Dalem Segara temple, the award-wining Hanging Gardens of Bali stands on the edge of a stunning valley, surrounded by lush rain forests and sprawling rice terraces. Each villa is designed with traditional alang-alang thatched roofs in complete harmony with nature.
Our suggested restaurant pairing: Hujan Locale
Will Meyrick, The Street Food Chef, uses local produce and turns typical Balinese and Indonesian food on their heads at Hujan Locale. Enjoy spectacular fusion Indonesian food as you bask in the old world Asian charm created by the rustic setting. Together, this villa and cuisine pairing embody the picturesque charm of Bali.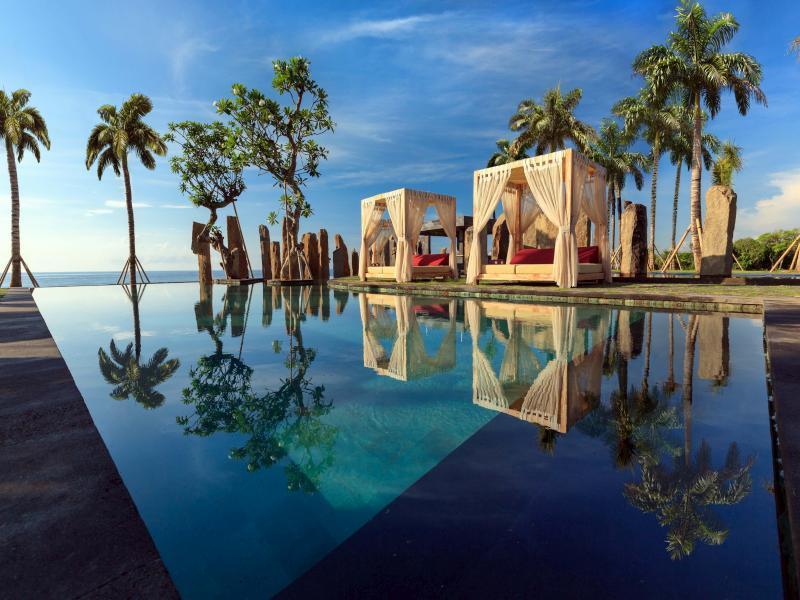 The Royal Purnama is an exclusive boutique retreat for sophisticated travellers. Nestled between lush rice paddy terraces and the exotic black volcanic sands of Full Moon Beach, this dreamy stay is meant for those 12-and-above. Looking for the romantic escape of a life time?
Our suggested restaurant pairing: Plantation Restaurant (Alila Ubud)
With fantastic views of Ubud's rolling green hills and an open Balinese-style dining venue boasting towering coconut pillars and traditional alang-alang roof, Plantation Restaurant draws on the rich culture and natural wonders of Bali to provide drama and romance a plenty. For authentic Balinese cuisine blended with top-notch European fare, this exotic location is the answer.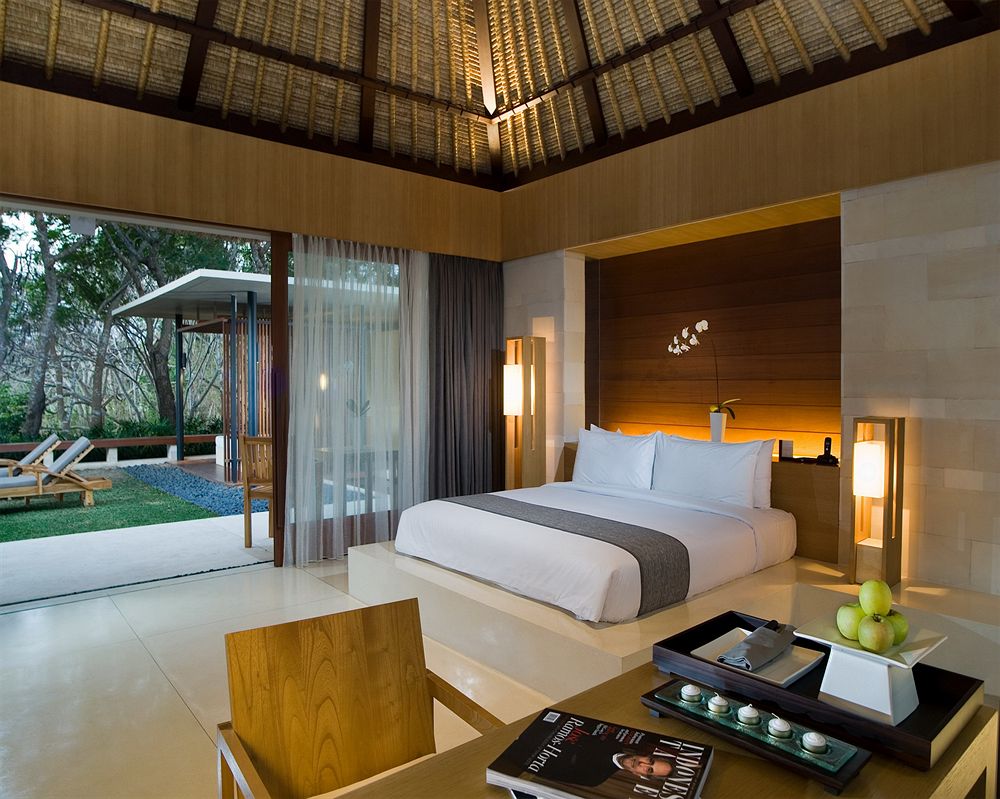 Nusa Dua is a popular place to stay amongst couples looking to reconnect and The Bale is no exception. Another option with a no-children policy, you can be assured of your privacy in this quiet retreat dedicated to revitalizing your soul and giving your mind and body the ultimate holistic holiday renewal.
Our suggested restaurant pairing: Piasan (Kayumanis Nusa Dua)
Italian cuisine connoisseurs will adore the fresh, seasonal ingredients and variety of hearty regional fare at Piasan, located in the exclusive Nusa Dua enclave. It's a contemporary dining experience that maintains as much authenticity as possible in the flavours.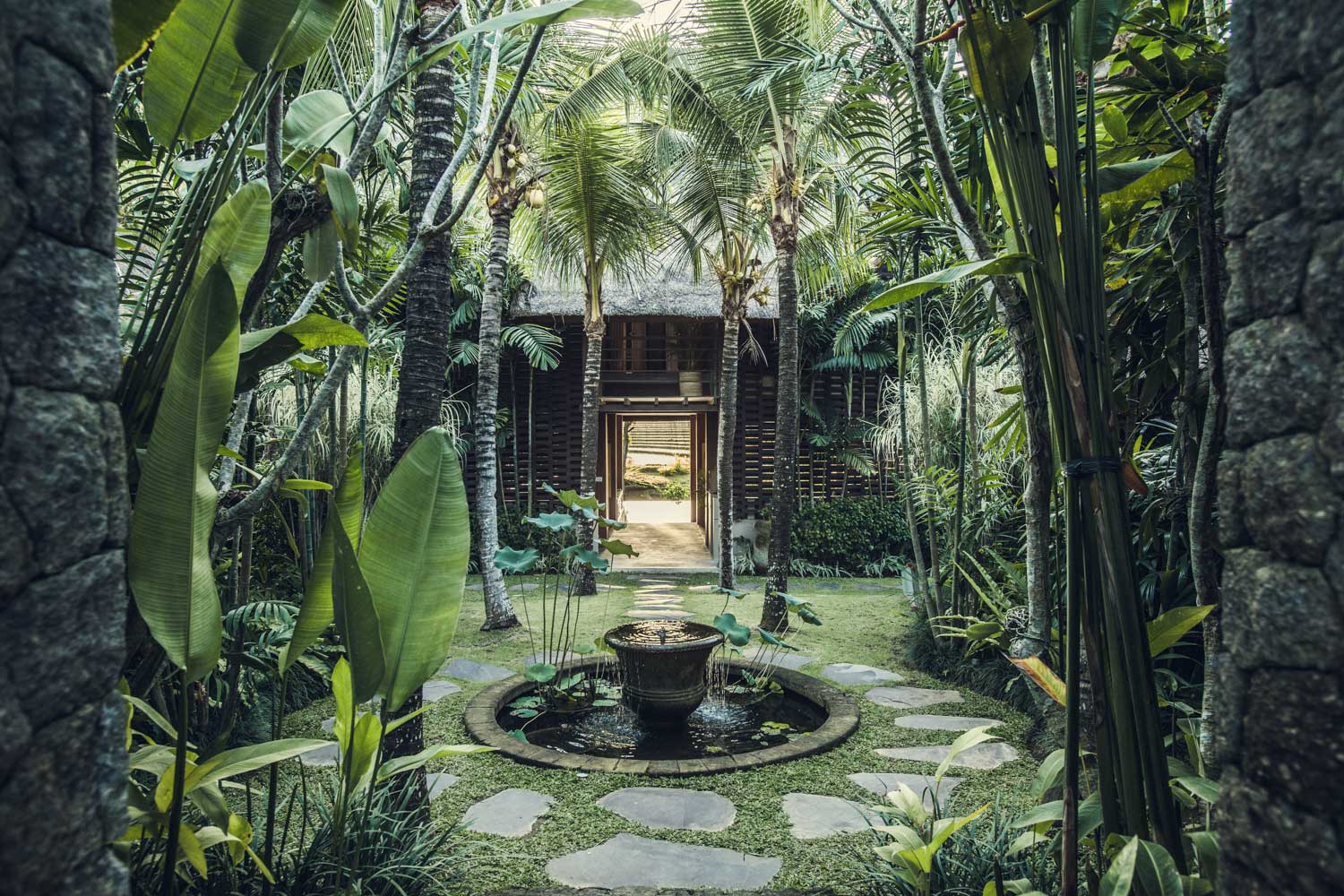 RedDoor is an intimate retreat hidden from the noise and traffic. Surrounded by the Pancaran River, waterfalls and streams, it's everything you would want when you think of iconic Balinese scenery
Our suggested restaurant pairing: One Eyed Jack
With a menu crafted by a former chef of Nobu, One Eyed Jack's delightful sake and izakaya-style Japanese bites make it a favourite amongst visitors to Canggu. Enjoy a good mix of traditional classics and modern style Japanese dishes, which you can pair with an extensive sake, whiskey, beer, and wine selection.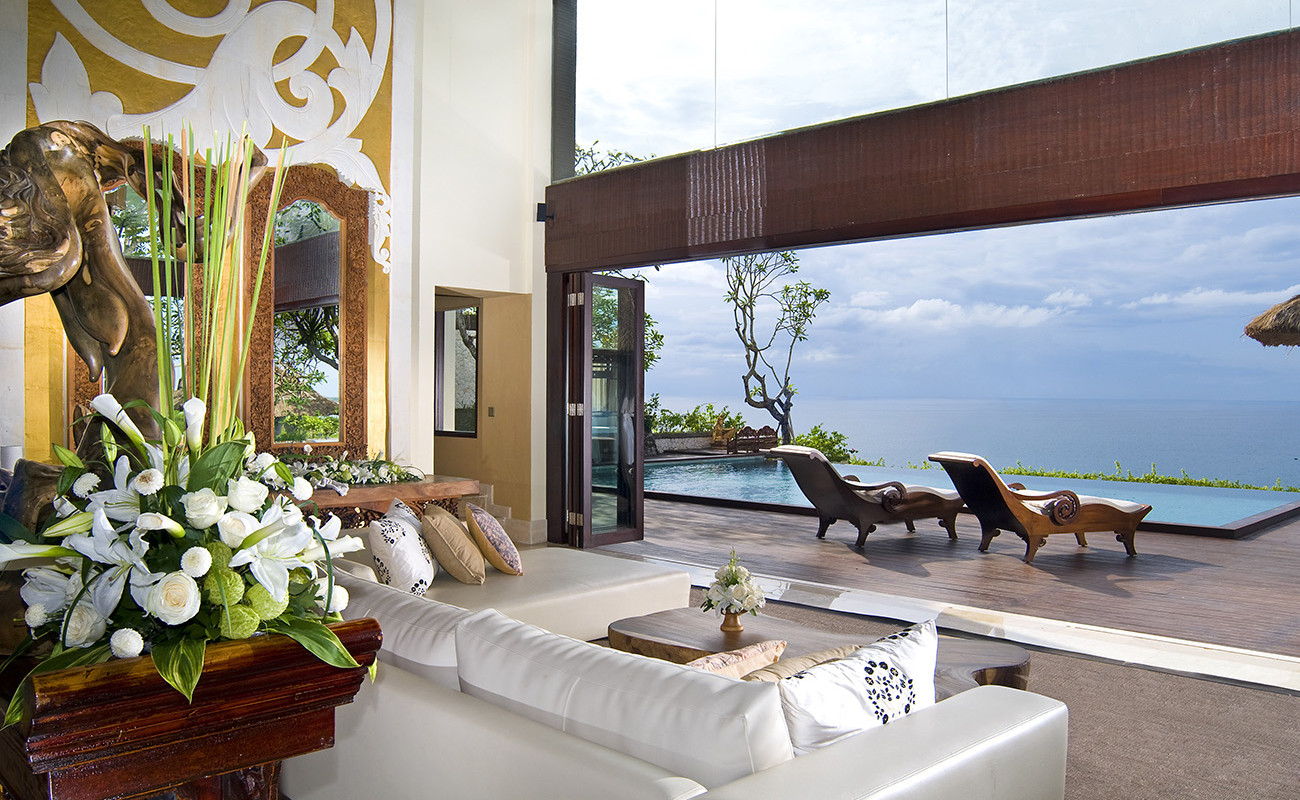 The Villas at AYANA Resort is the perfect haven for honeymooners and travellers seeking a romantic, relaxing, and refreshing respite from their daily life. Leave your worries at the door as you soak in the sunsets from the breathtaking cliff-top location above Jimbaran and explore a mix of classic elegance and traditional Balinese decorations.
Our suggested restaurant pairing: Noosa
Ticking all the right boxes when it comes to resort island dining concept, Noosa's indulgent French plates, gorgeous presentation, and convenient location in the vicinity of a famous Jimabaran beach garners it plenty of fans.
Read the original article on Chope.