Travelling with your favourite people, whether you're off to the beaches of Samui or the slopes of Niseko, is a surefire way to create memories that'll last a lifetime. Of course, there is some risk for tension as you'll be living together, going to the same restaurants, enjoying the same activities and visiting the same attractions.
Being in a new environment and within such close proximity to one another, travel has a unique way of revealing the good, the bad, and the ugly. So, how do you avoid the bad and the ugly and ensure you stay friends with the members of your group?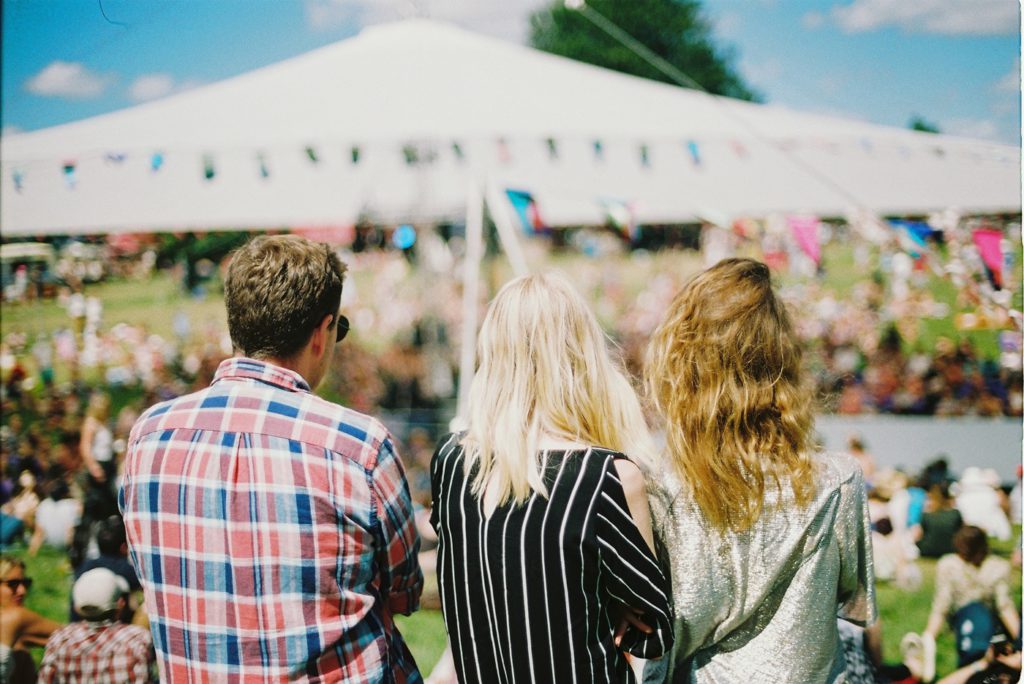 Simple – you pick the right group!
Ok, maybe not so simple, but here are twelve personality types that are great for travelling with. Whingers, waverers, stress heads and fussy eaters need not apply.
The Planner
From accommodation to what to do and see, there is someone who needs to organise everything. Especially when there is a big group, it's best to leave this to The Planner – a hyper-organised individual who can take everyone's needs into account. This is preferable to organising as a group because leaving the decision-making open to everyone will ensure nothing gets done.
The Free Spirit
It doesn't matter what they're open to (as long as it's positive for everyone), but the person who can go with the flow will add a light, more relaxed vibes to your travels. The Free Spirit is especially important because, as well as The Planner tries to organise something, the unexpected will occur, and you'll want someone who sees every twist and turn as an opportunity.
The Parrot
We're not talking about an actual parrot, of course, but rather the friend who has an uncanny ability to pick up a new language (or at least phrases) as if they were desserts. And, even though smartphones have made getting around a lot easier, having a friend who can easily pick up and parrot useful terminology will make getting around all the easier.
The Insta-Obsessive
At the moment, it might seem a bit much (sorry, but 30 minutes is way too long to land the perfect shot), but once you get home, you'll love having had around a friend who is always taking and posting pictures. It's all about having that perfect photo album and memories at the end of the day. And the reality is, you'll probably forget about how long it took to get the shot when you see the amazing results.
The Mediator
Travelling in a group will have its up and downs, no matter how well we plan. There is bound to be someone who gets annoyed with someone or at some situation, and this is definitely when you want The Mediator around. This person will not only calm a situation but ensure that at the end of the day, everyone is still friends.
The Social Butterfly
Need the latest gossip and to figure out where the hottest hidden gems can be found? Then, you'll want a Social Butterfly on your side. This person will be rounding up new acquaintances faster than you can count, and with it, they'll be learning everything you need to know about the must-sees and dos! There's also the potential side benefit of freebies and special treatment!
Read also: Is the honeymoon dead? How to do a buddymoon right.
The Foodie
The reality is that without a foodie on your trip you'd probably end up in Japan eating only Italian food (not that there is anything wrong with lots of Italian food). The Foodie is there to find the best street food, hidden restaurants and the next big culinary craze. They'll make sure you're eating well and feeling happy throughout your trip.
The Realist
Like the Insta-obsessive, The Realist might not be someone you're going to appreciate mid-trip. No one likes to be reminded that they'll be going back to work on Monday or that no, they can't uproot their lives on a whim to live in Bali and care for orphaned monkeys. They're around to remind you that there is a world beyond your holiday and to keep you grounded.
The Mom
Bruised knee? Need a big hug when you're tired and hangry? This is where The Mom comes in. They're there to calm you when you need calming and care for you when you're feeling a bit under the weather. The mom ensures everyone is well-looked after and always feeling loved.
Read also: How to make a vacation of someone else's wedding
The Adventurer
As lovely as a week at the beach sounds, sometimes we need a bit more oomph in our travels. That's where The Adventurer comes in. This renegade is all about getting you out of your comfort zone and introducing you to bolder activities, whether that's sledding, scuba diving, ziplining or hiking up a mountain.
The Navigator
Having a friend with what seems to be an internal mapping system is a solid addition to any group. The Navigator is great when you have limited access to the internet or when phones start running out of battery as they're the ones who have most likely remembered what landmarks are where and how to safely get to where you need to be – particularly useful if you've had a late one (things always seem to look different at night).
Read also: Bali After Dark: The 20 Best Nightlife Spots in Seminyak – Updated 2019
The Culture Enthusiast
Especially great for locations with rich histories, having a Culture Enthusiast in your travel squad is like travelling with Wikipedia, just in human form. They make trips a little more educational and really help you to dive into a spot's culture.
Who are you travelling with?