According to Wedding Wire, in the United States, around 40% of engagements occur between Thanksgiving and Valentine's Day, with 19% of total annual engagements happening in December alone – easy Christmas gifts or just the best time to reflect on your love, we wonder?
If you're amongst those looking to get engaged soon, don't be surprised if you rush into your family's Christmas party this year only to find that two of your cousins have also recently gotten engaged.
Daunting? We know!
How are you supposed to compete with all those engagements and make sure yours is so special that everyone will be oohing and aahing, even after all the other engagement tales?
Well, having had more than a few engagements happen at The Luxe Nomad villas, we know a thing or two about them and what makes a proposal truly magical (and you don't need it to be as elaborately planned as Melissa Fuchs'). Read on for all our favourite tips and tricks for the ultimate holiday engagement – how you do it is up to you.
Get friends and family in on it!
One reason we love the holidays is that it brings people together. Ask your nearest and dearest to play a part, even if its something so simple as them ensuring your partner stays distracted and away from the proposal venue until you're ready.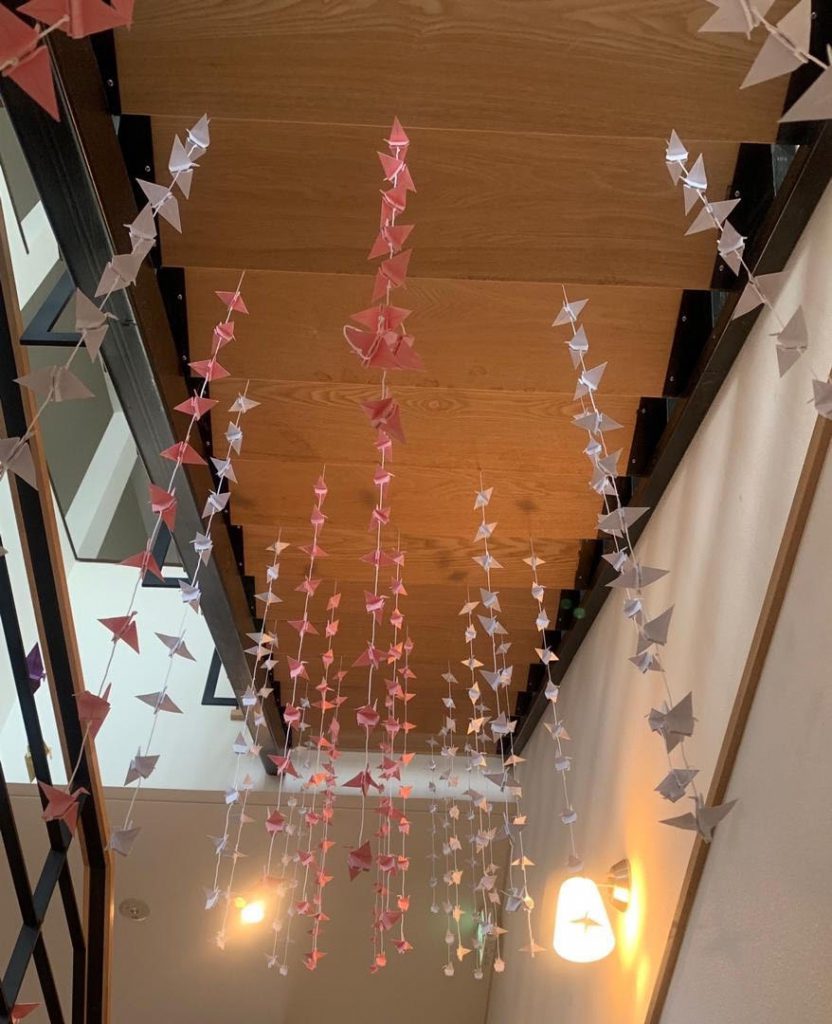 If you are hoping to get them more involved, ask them to help decorate a venue. We particularly loved one proposal at Tamo, a chalet in Niseko earlier this year, where the groom-to-be organised his friends and had them fold 1,000 paper cranes to decorate the chalet, while the bride-to-be was kept busy, running around Hirafu with her friends.
Or, if you're stumped as to how to pop the question, get them to make suggestions. It'll make everyone feel closer to the love.
Take advantage of the festive backdrop
From snowy fields and roaring fires to twinkling lights strewn through palm trees and soft rolling waves, wherever you are on for the holidays, take advantage of the location. Incorporate the locale to make it all the more awe-inducing.
Please don't incorporate the food and hide the ring in your meal – that's a recipe for disaster.
But don't go too over the top
Just say no to hiring Christmas Carollers or getting a horse and sleigh to parade you through the streets.
As much as you might want to go completely over the top, this is neither the time nor place. Seasonal backdrops are amazing enough as they are and making a proposal too crazy, even if it does go viral, might make it feel designed more for the world and not for the two of you.
Remember this proposal from 2013?
Sweet, but way too much. Also, does this guy now have how to live up to crazy high expectations every birthday and anniversary?
Too much pressure.
Get a photographer (they'll have to hide)
Not only will you want to hold onto these memories, but you'll want to share them with everyone you know, especially your loved ones come Christmas time. Have a photographer on hand and get them to hide in plain sight (or as a bush – another great way to get a family involved) so as to not ruin the surprise.
Sister got engaged this weekend and I dressed as a bush in the wilderness to watch/capture the moment. We are 1 yr apart.. why are our lives so different rofl pic.twitter.com/cE14RBZ9CL

— therese merkel (@theresemerkel) September 23, 2019
Plan for the environment
If you're at the snow, don't do it in the snow! If you're at the beach, don't do it in the ocean! If you're headed to a waterfall, don't do it right in the middle of a waterfall. 
The last thing you need is for the ring to go missing and to never be seen again thanks to the elements. Think about where exactly it is that you're doing this so that the proposal is brilliant, but not in that sad/funny way.
Go somewhere special
Take advantage of your holiday schedule and go away somewhere amazing, that's special to you both. The entire holiday can be the ultimate proposal build-up, full of romance and creating sweet memories.