It wouldn't be Christmas without that annual Christmas party, and that annual Christmas party wouldn't be filled with embarrassing moments, morning after regrets and sparkly outfits that seemed like a good idea at the time without a few Christmas cocktails in you. So fill your glass (and put on that sparkly outfit) with one of these Christmas cocktails from around the world. We've even provided the recipes.
#1 Mulled Wine/Glühwein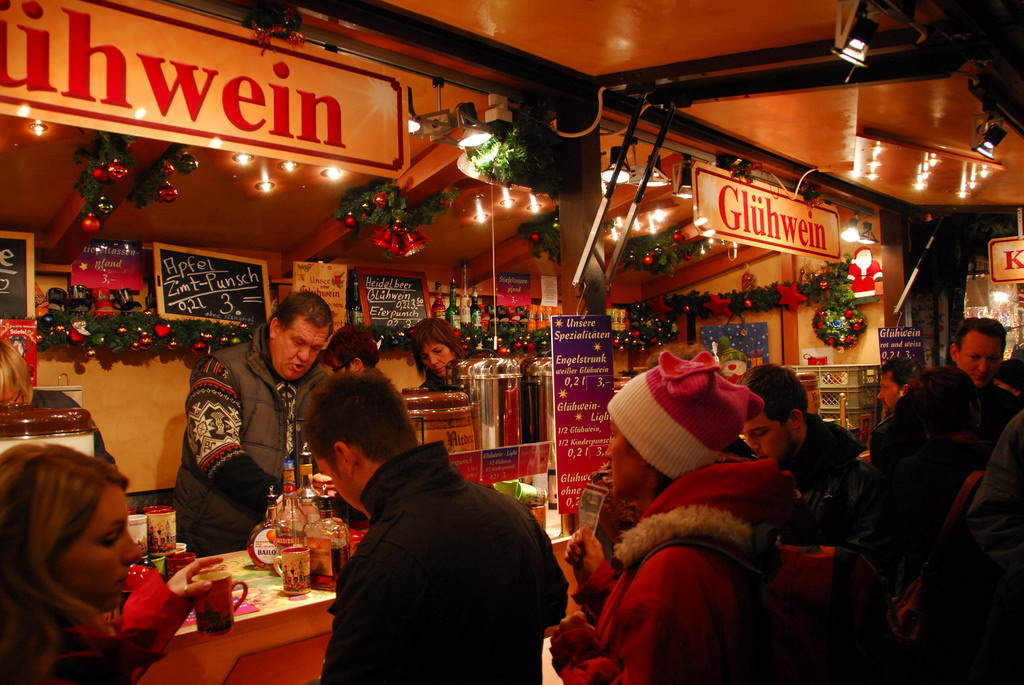 Where: UK, Germany (but pretty much enjoyed all across Europe and North America)
What: The beauty of mulled wine or Glühwine is its centuries-old tradition, with everybody and their oma having their own recipe. Here's a simple one we particularly enjoy which can easily be doubled (or tripled) for the lushes out there.
Make it:
1 bottle Sangiovese red wine
2 oranges
10 Cloves
4 cinnamon quills
3 teaspoons honey
Spike 1 of the oranges with the cloves and place whole in heavy-bottomed stock pot. Quarter the other orange and squeeze juice into the sauce pan before dropping the quarters in. Add cinnamon quills and bottle of wine and begin to heat on medium-low heat. Let simmer at least 20-minutes then add honey. Serve.
#2 Wassail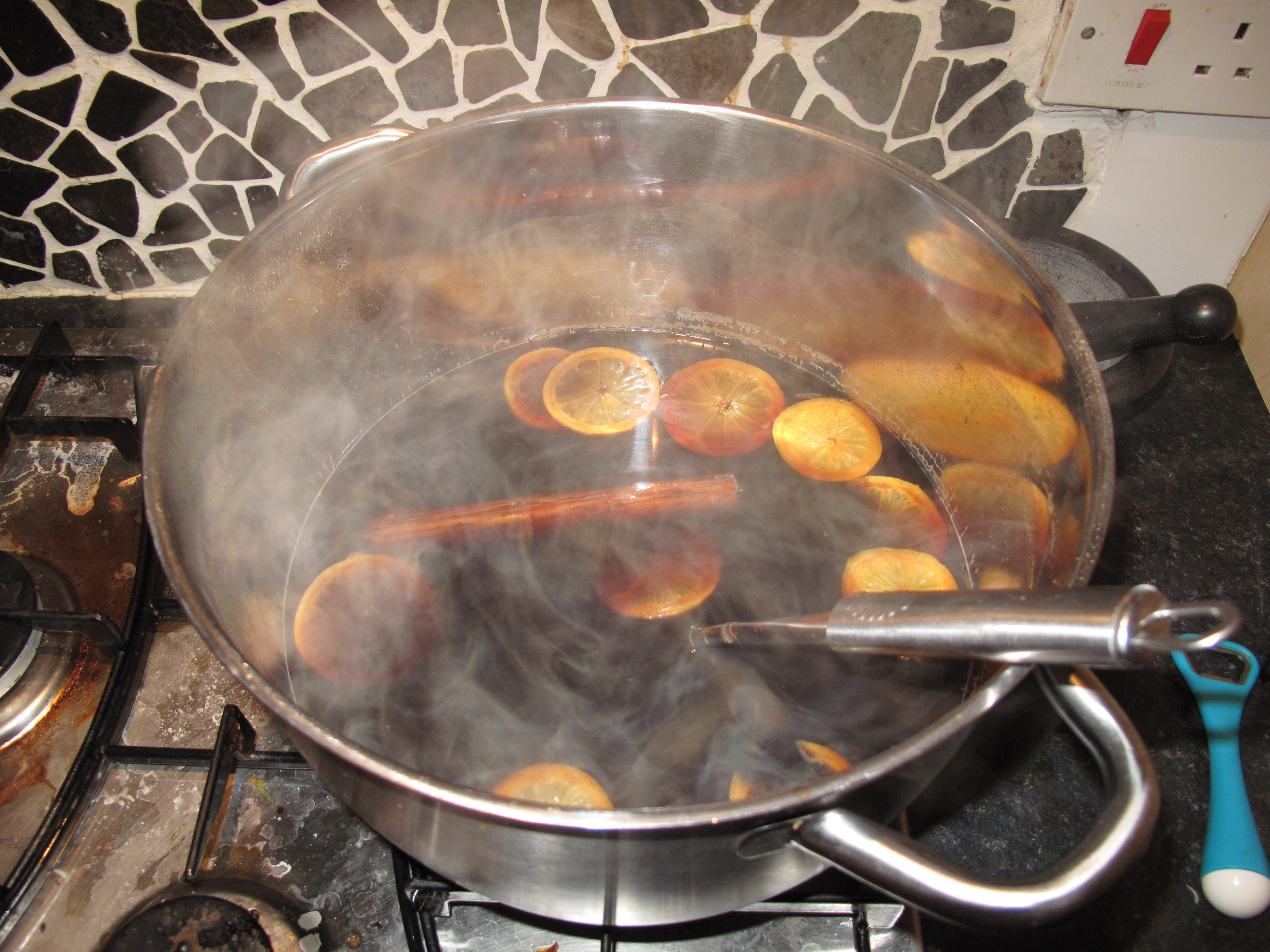 Where: UK
What: This British tradition goes back centuries deriving its name from the Gaelic exclamation "Waes hael" or "let's have a drink". In fact, some traditional recipes float a piece of toast on top, hence the now common act of "toasting" before drinking. Containing all things festive like apple cider, oranges, lemons, cinnamon, cloves, allspice and nutmeg, it's sure to give the christmas feels on the dreariest of winter days.
Make it:
4 small apples
¼ cup unrefined cane sugar
1 medium orange
13 whole cloves
2 quarts hard apple cider
½ cup brandy
1 tbsp powdered ginger
1 tsp grated nutmeg
6 allspice berries
2 cinnamon quills
6 large eggs (separated)
toast (optional)
muslin cloth and string
Scoop out the core of the apples and fill each with a tablespoon of sugar. Stud an orange with the cloves and place with the apples on a baking sheet. Bake for forty minutes at 350. Pour the apple cider and brandy into a heavy-bottomed stock pot and warm over moderately low heat. Whisk in the ginger and nutmeg, but don't bring to a boil. Cut a small square of the muslin cloth and place allspice and cinnamon into the square, tie with string and float this sachet in the wassail as it warms. Beat egg yolks until light in colour and set aside. In a separate bowl, whip egg whites until stiff peaks form. Fold the egg yolks into the whites, then temper the eggs by slowly pouring one-half cup of the wassail into the eggs. Remove the spice sachet from the wassail and pour in the tempered eggs. Transfer to punch bowl, float baked apples and orange on top and serve. Add toast if desired.
#3 Eggnog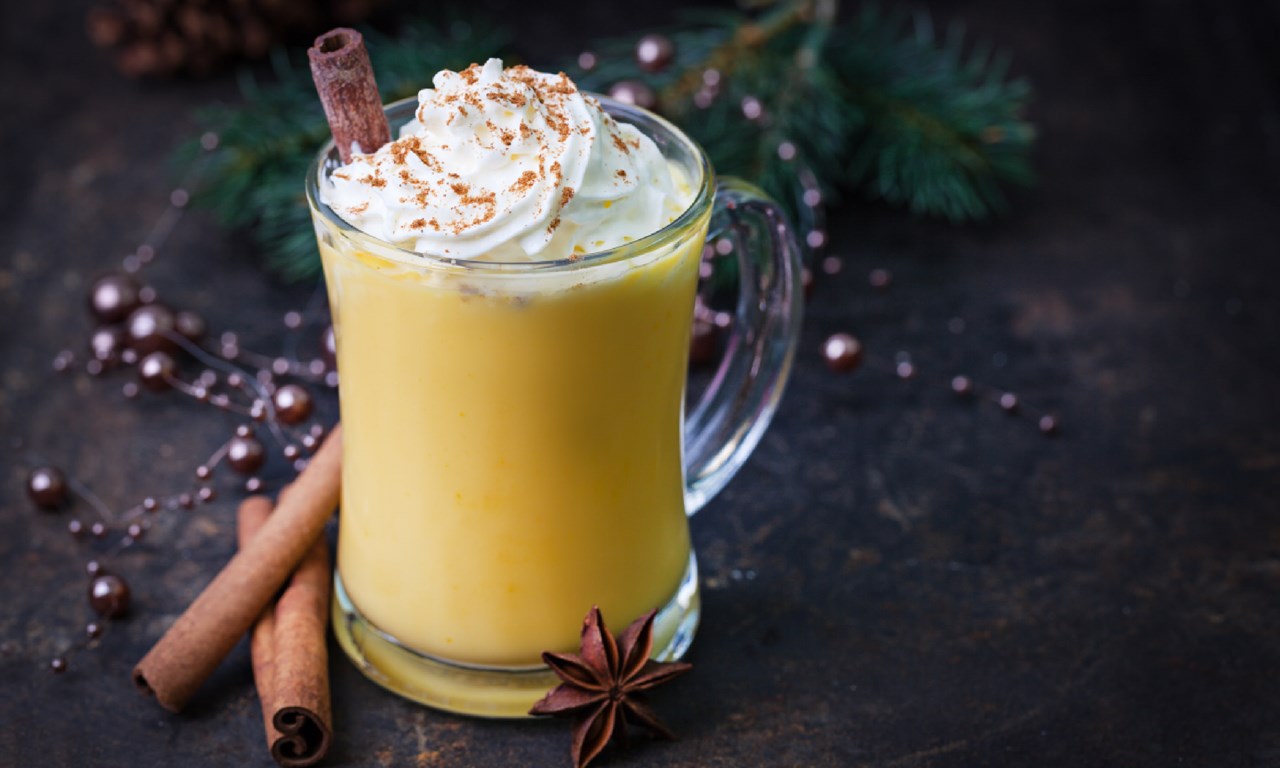 Where: Canada, United States
What: You know Christmas is coming when the grocery stores in Canada and the States start stocking the eggnog cartons next to the milk. Love it or hate it, you simply can't escape it around the holidays. Skip the store-bought version however, as making your own is relatively easy.
Make it:
6 egg, separated
3/4 cup sugar
1 cup heavy cream
3 cups milk
1 cup Dark Rum
1 vanilla bean pod, split and seeds removed
1 teaspoon cinnamon
Nutmeg to taste
In a saucepan combine milk, cream, cinnamon, vanilla bean, vanilla seeds, and nutmeg. Bring to boil over medium heat. Once boiling, remove from heat and allow to steep. In a bowl beat the egg yolks with the 1/2 cup of sugar until thick. In another bowl beat the egg whites with 1/4 cup of sugar until thick. Add the spiced milk and cream to the yolks, slowly adding in the Rum. Fold in the egg whites then chill in fridge. Serve in large punch bowl. Feeling a little tropical? Do as the Puerto Rican's and substitute the milk for Coconut milk. Hello Coquito!
#4 Il Bombardino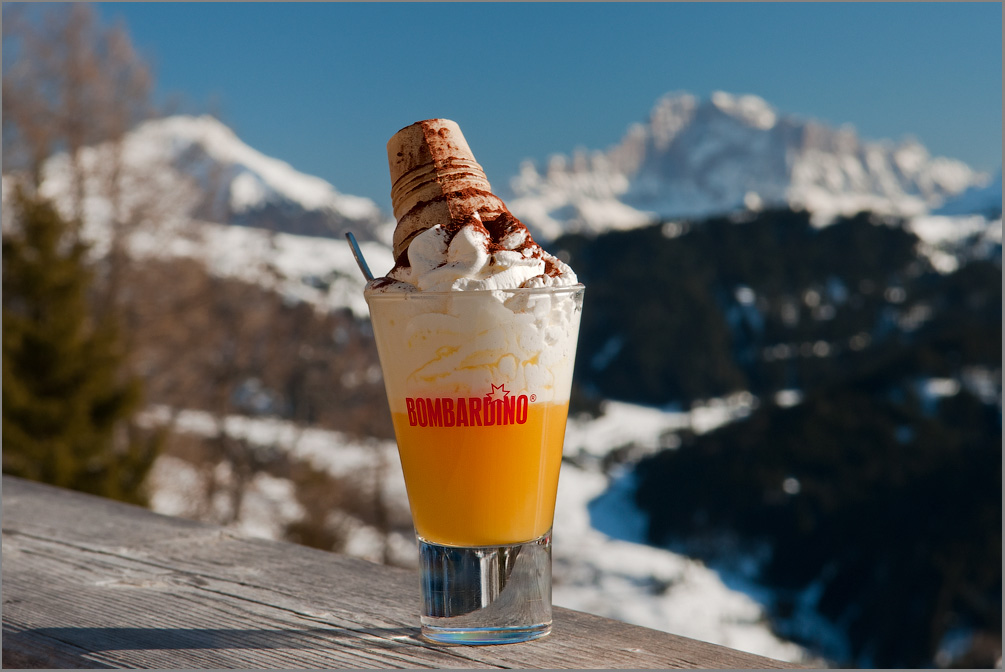 Where: Italian Alps
What: Northern Italy's take on Eggnog, the Bombardino is a classic après-ski cocktail, or one that will keep the lodge bunnies contently glowing. Mixing the egg-based liqueur Zabov Zabaglione with brandy and topped with whipped cream, some versions add some espresso for an added kick. If you're hitting the slopes this winter season, it's a good time to be Italian (or at least drink like one).
Make it: 
1.5 ounces brandy
1.5 ounces Zabov Zabaglione (Advocaat or any egg-based liqueur can be used as a substitute)
Whipped Cream
Cinnamon
Shot of espresso (optional)
Warm the Zabov Zabaglione in a small saucepan. Pour the brandy into a glass mug. When the egg liqueur is hot (but not yet at boiling point), slowly add it to the brandy. Add espresso and stir well then top with whipped cream and a sprinkling of cinnamon.
#5 Cola de Mono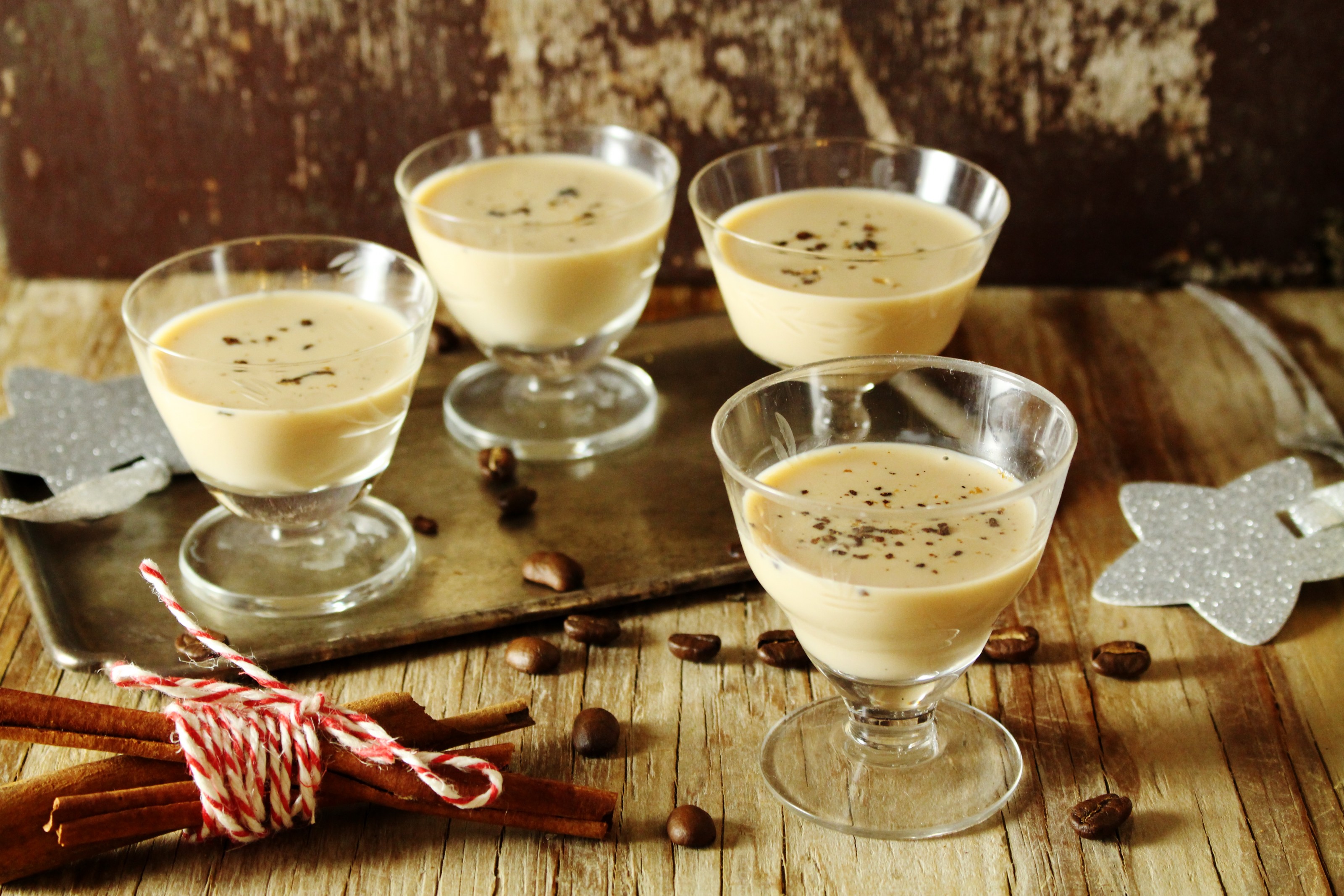 Where: Chile
What: Literally translating to "monkey's tail", Cola de Mono is a milk-based punch made with sugar, spices, coffee, and spiked with a hearty dose of Aguardiente (a distilled grape spirit, putting it in the category of brandy). Think a spicy White Russian, but oh so much better. As Christmas falls in Chile's summertime, served cold, the drink makes for a good aperitif in hotter climes and is a great way to welcome guests to your festive party.
Make it:
1 Litre milk
1/4 cup sugar
1 cinnamon stick
4 whole cloves
1/4 tsp ground nutmeg
1 vanilla bean
a few pieces of orange rind
3 tbsp fresh ground coffee
1 cup Aguardiente (brandy or spiced rum can be substituted)
In a heavy-bottomed stock pot add all ingredients except the Aguardiente and simmer over gentle heat just bringing the mixture to a gentle boil. Turn off heat immediately, cover and let steep and cool. Strain mixture through fine strainer and chill in fridge. Serve cold or shake and strain through ice.
Bonus: Julmust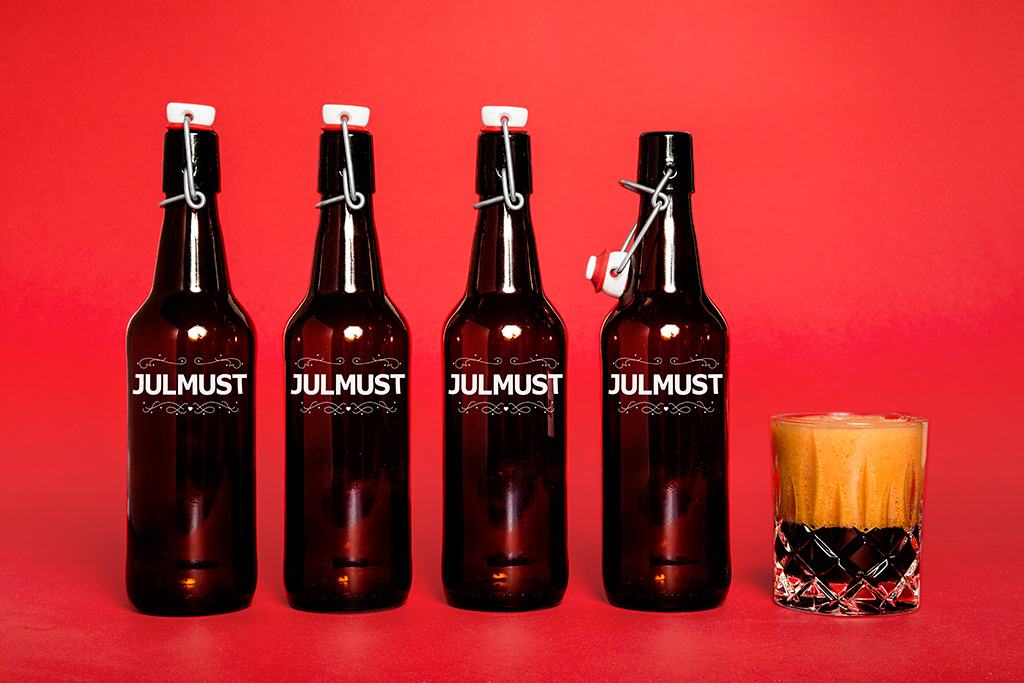 Where: Sweden
What: For those who aren't so big on the booze, Julmust may just be your saviour. A sort-of combination between root beer and Coca-Cola this non-alcoholic soda is generally only sold around the holidays in Sweden and is a staple in almost every household. With craft cocktails taking the world by storm, inventive bartenders have discovered Julmust's unique flavour, adding their own wizardry for a boozier kick. But, you need not travel to Sweden to grab a bottle as Ikea stocks the drink during December under the name Vintersaga. If you need that boozy kick, like Coca-Cola, it's best mixed with some rum.
And that festive mood continues

here…