Compared to the rest of the world, Dubai is the tallest, largest, boldest, and fastest city in every possible sense. Its economy and tourism have grown at an extraordinary speed. In less than five decades, it has gone from being an obscure city heavily reliant on oil revenue, to becoming one of most popular tourist destinations in the world. So yes, there is a ton to see and Dubai, but fear not… we've got you covered.
Read also: 6 Insane Ways to Flaunt Your Riches in Dubai
#1 For a Layover at the Airport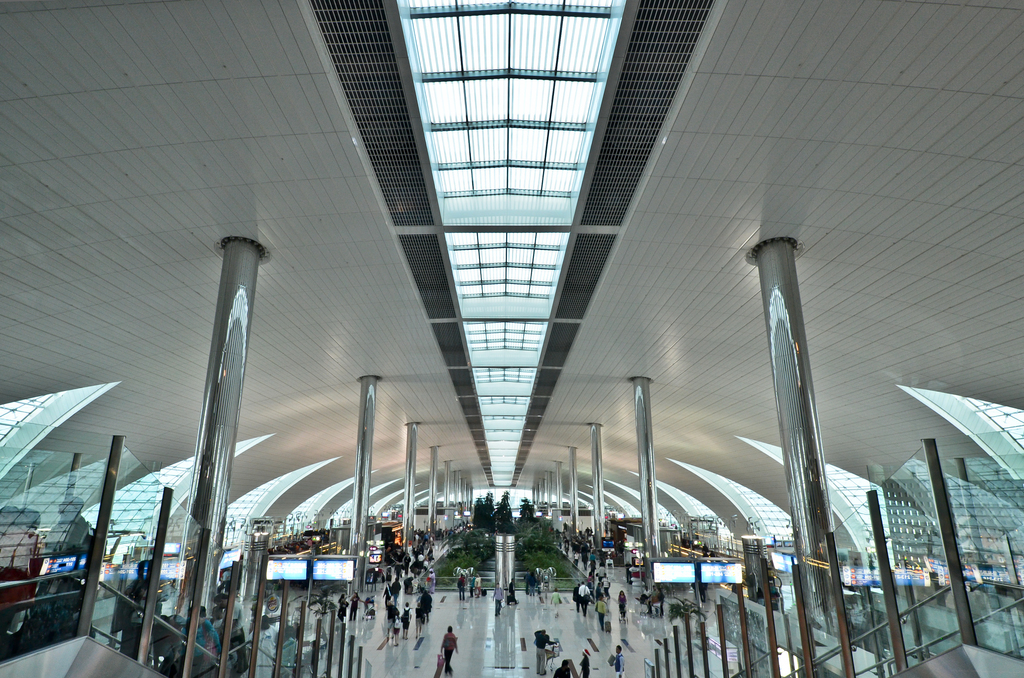 Head to Zen Gardens, located near Gate B7 and B27 in Terminal 3, for a tranquil experience. Lined with luscious green trees and fish ponds, enjoy this peaceful indoor garden oasis in the midst of a busy airport.
Snooze in a sleeping pod. Sleep in the comfort of a bed without having to suffer in cramped and stuffy airplanes. DXB has several GoSleep Sleeping Pods in Marhaba Lounge and Snooze Cube.
Hit the Health Club. Or maybe you have too much energy? Get fit at the Dubai International Hotel's Health Clubs. Located in Terminal 1 (Concourse C) and Terminal 3 (Concourse B), The Health Clubs charge on an hourly basis, so stay as long or as short as you desire.
Tip: If you are flying Emirates and have a layover that is over 4 hours, you are eligible for a free meal voucher that is valid at several restaurants in the airport. Just head to Transfer Desk H2 to receive your voucher.
#2 For a 1-Day Visit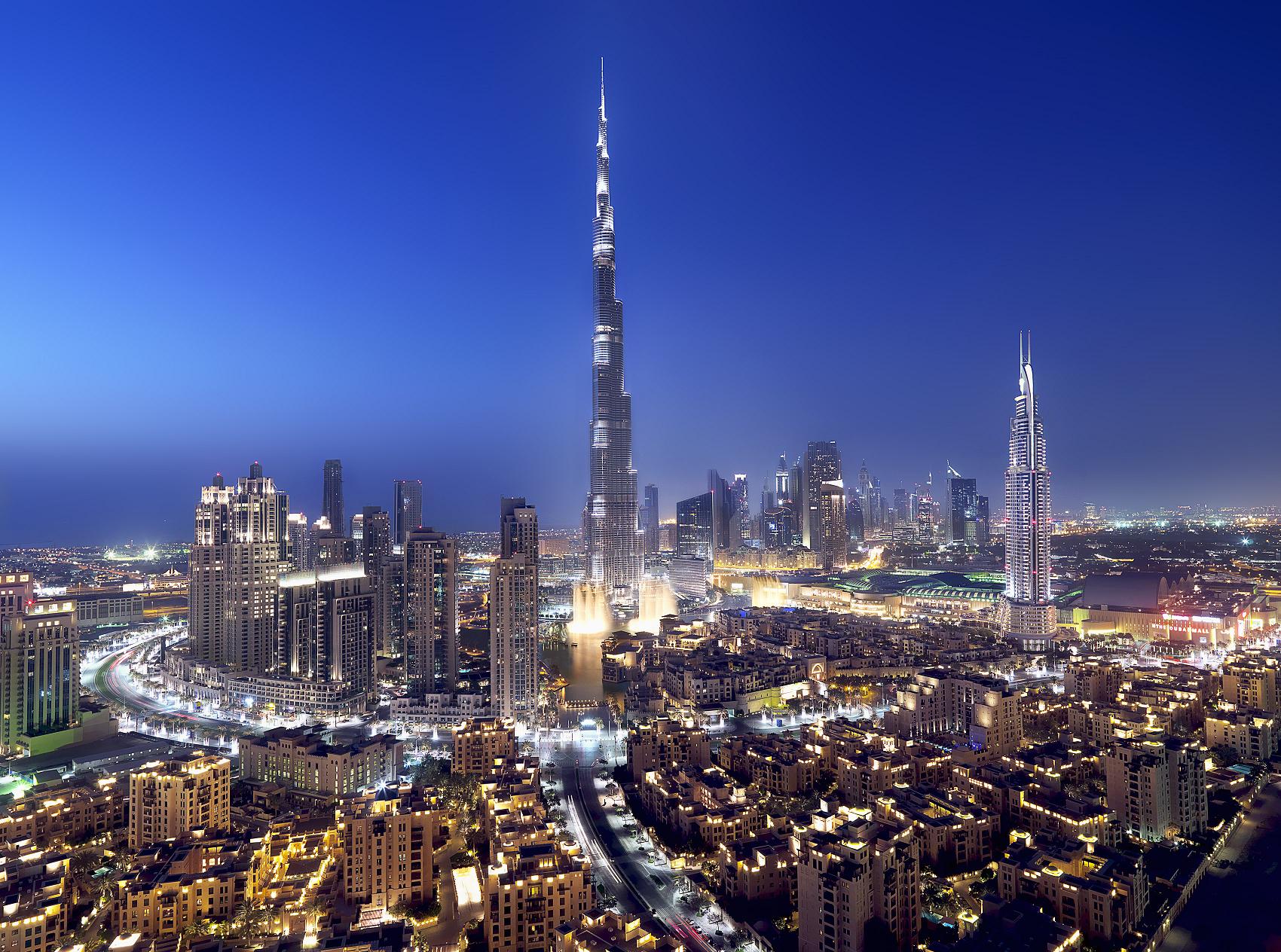 Visit the world's highest observation deck. Standing at 830 meters tall and holding over 160 floors, the Burj Khalifa is the tallest structure in the world. Be in awe of the surreal views of the city at one of its two outdoor observation decks, which are located on Floor 124 ("At The Top") and Floor 148 ("SKY Level").
See the light performance at the Dubai Fountain. Right in front of the Burj Khalifa is The Dubai Fountain, the largest fountain in the world. At any given moment, it sprays a shocking 83,000 litres of water up to 152 meters into the air. At specific times in the afternoon and evening, the fountain is animated with a mesmerising light and music performance.
Stroll through the Dubai Mall. But of course, it's also the largest in the world. Within the mall, there're 1,200 shops, a hotel, aquarium and underwater zoo, ice rink, indoor theme park, and movie theatre. The mall is so big – it's equivalent to over 500 football fields!
Explore the desert. Join an evening desert safari that includes a variety of local desert activities, such as a dune drive, camel ride, belly dancing performance, henna painting service, local food (desert BBQ, Arabic coffee) and more.
#3 For a 2-day Visit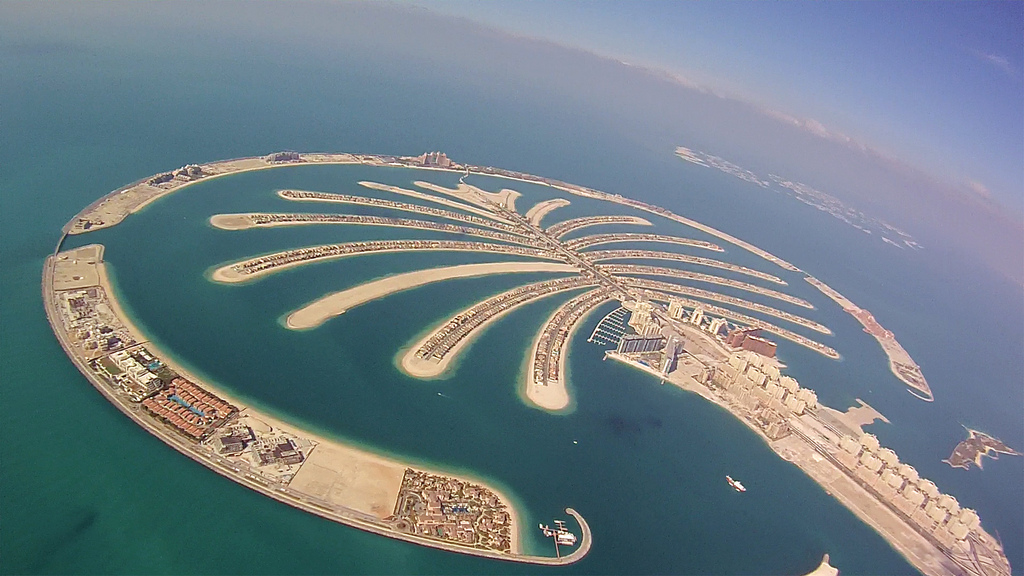 Get an aerial view of Dubai. To see the city, join a premier helicopter tour at Helidubai. Or, to see the other side of Dubai (i.e. the desert), ride in a hot air balloon with Balloon Adventures Emirates.
Take a trip out to Palm Jumeirah. Built as part of a project to create a series of islands , Palm Jumeirah was completed in 2014 as the world's largest man-made island. From an aerial view, it consists of a tree trunk, a crown with 16 fronds, and a surrounding crescent island.
Hit the Aquaventure Waterpark. One ride that you have to take is the famous 'The Leap Of Faith' water slide. Feel your heart drop as the slide transports you almost vertically down nine stories in a split second and through a clear acrylic tube surrounded by sharks and cownose rays.
Clock-in some beach time. Complete with a swimming pool, playground, water sports, barbecues, grassy areas, and cabanas, Al Mamzar Beach is an ideal spot to lounge around for several hours. Another public beach is the Jumeirah Beach; home to some of the best views of Burj Al Arab and of the stunning Dubai sunset.
Wonder at the grandiosity of Burj Al Arab. Although it is not the tallest hotel in Dubai or the world (it is the 3rd tallest!), Burj Al Arab has won the reputation as a symbol of modern Dubai. The only way to get into the hotel without staying there is to dine at one of the hotel's nine high-end restaurants, such as Al Muntaha or Al Mahara.
Try out the local cuisine. Go back to Dubai's roots before it became a global city. Taste some local Middle Eastern cuisine at the city's famous cheap-eats street, Al Dhiyafah Road. Meanwhile, on the other end of the spectrum, experience the luxurious side of Dubai at one of the many high-end restaurants by renowned celebrity chefs, such as Gordon Ramsay.
#4 For a 3-Day Visit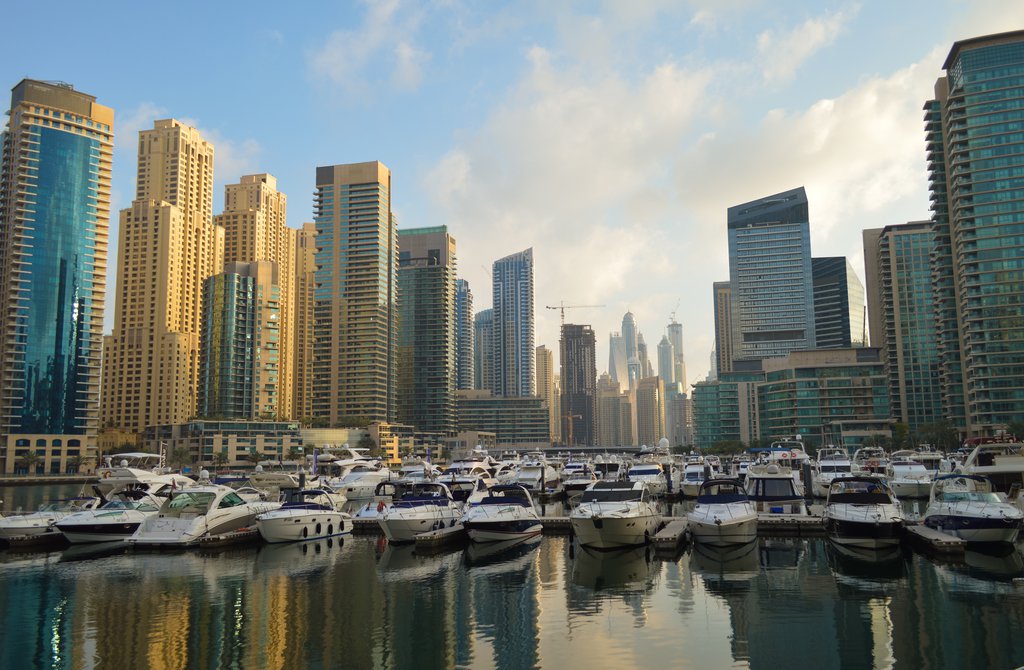 Walk through the narrow alleys of Bastakia Quarter. Dating back to the late 19th century, Bastakia Quarter was built by Persian merchants who were drawn to the city by its minimal trade tariffs. Located between the Dubai Creek and the Bur Dubai district, it's a maze of wind-towered buildings.
Learn about Islam at Jumeirah Mosque. Even though Dubai is a primarily Islamic city with many mosques, Jumeirah Mosque is the only one that allows non-Muslims to enter. At any given time, this beautiful mosque can hold up to 1,200 worshippers.
Bargain for gold at the Gold Souk. With over 300 stores, the Gold Souk is a traditional market that primarily trades gold jewellery. It offers a selection of brands, designs, and price ranges, catering to any budget.
Experience winter at Ski Dubai. Even with an average temperature of 25°C (77°F) during winter, nothing is impossible in Dubai. Located in the Mall of Emirates, Ski Dubai features an 85-meter (279 feet) high mountain with 5 slopes of varying steepness and difficulty, and a Snow Park play area for little kids.
Watch the sunset from the Dubai Marina Yacht Club. The Dubai Marina Yacht Club is the ideal place to spend your last evening in Dubai. Stay for dinner along the coastline at Aquara Restaurant & Lounge. Nothing beats spending your last night to admire the city's beautiful lights for the last time.
The article appears originally on Trip101.