Korean Australian Yvette King, or Vetty as her her friend's call her, is all over these days. By day she's the host of E! News Asia, fashion journalist and blogger for her website yvetteking.com. By night she anchors Fox Sports News. And by weekend, she's a celeb nomad whom recently took a girls-only trip to Phuket, staying at the prestigious Sri Panwa.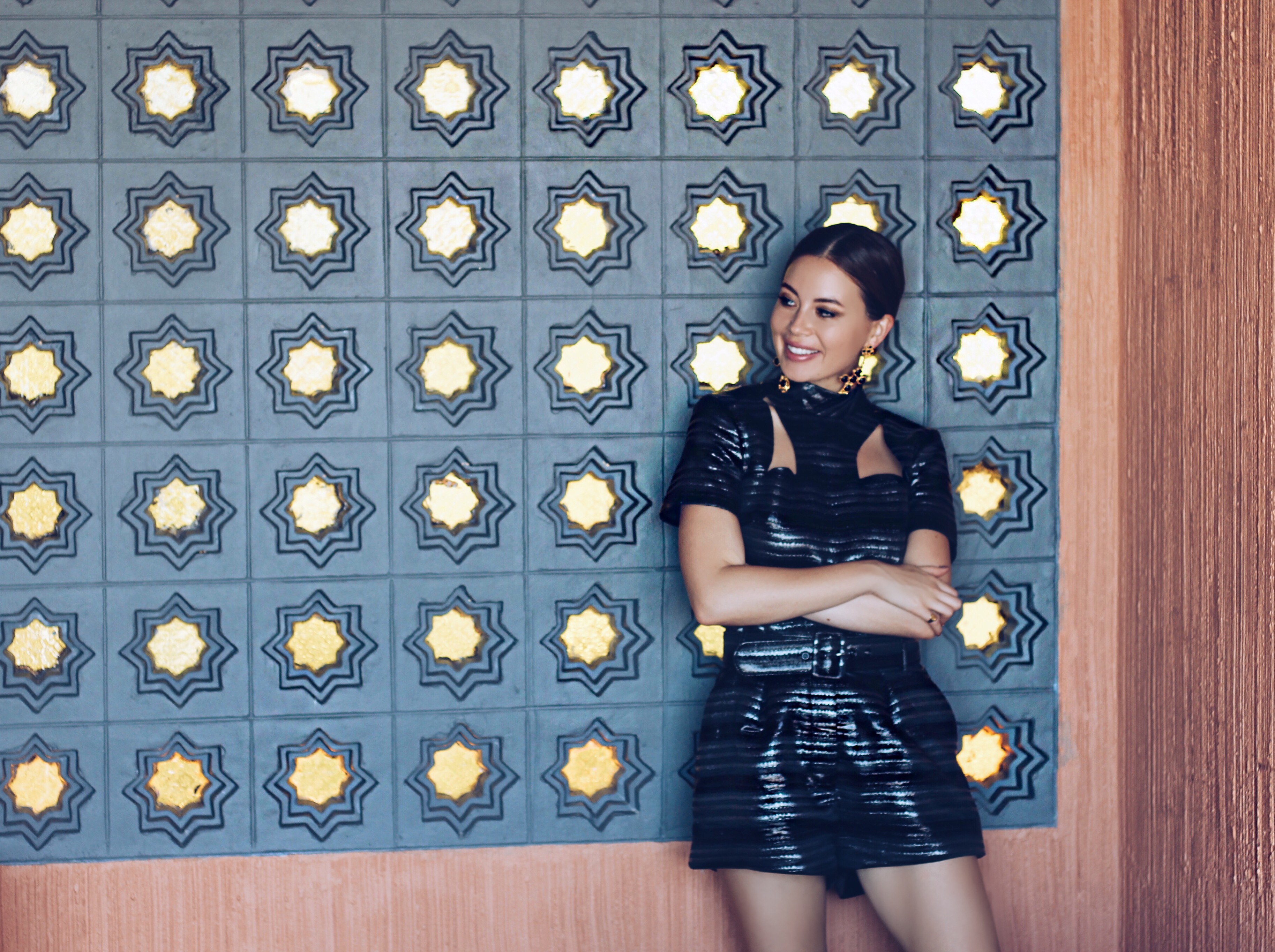 What's your vacation wardrobe like?
I try to copy the French woman aesthetic; stripes, denim and sandals with killer sunglasses.
How do you stay entertained on long flights?
I get excited to watch the latest release movies. Being a host on E! News Asia, I'm an entertainment junkie. I also read books, magazines and edit photos on my phone! Argh how much time do I have to kill… Are we there yet?
What's one thing definitely worth travelling for?
A perfect beach.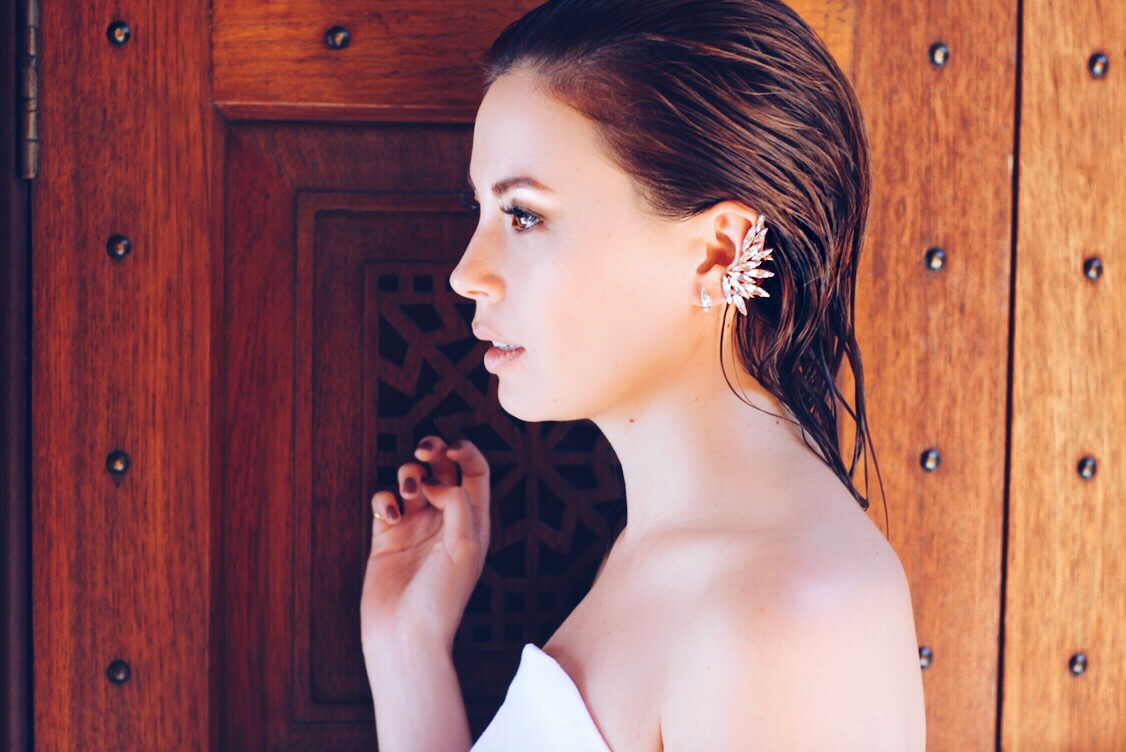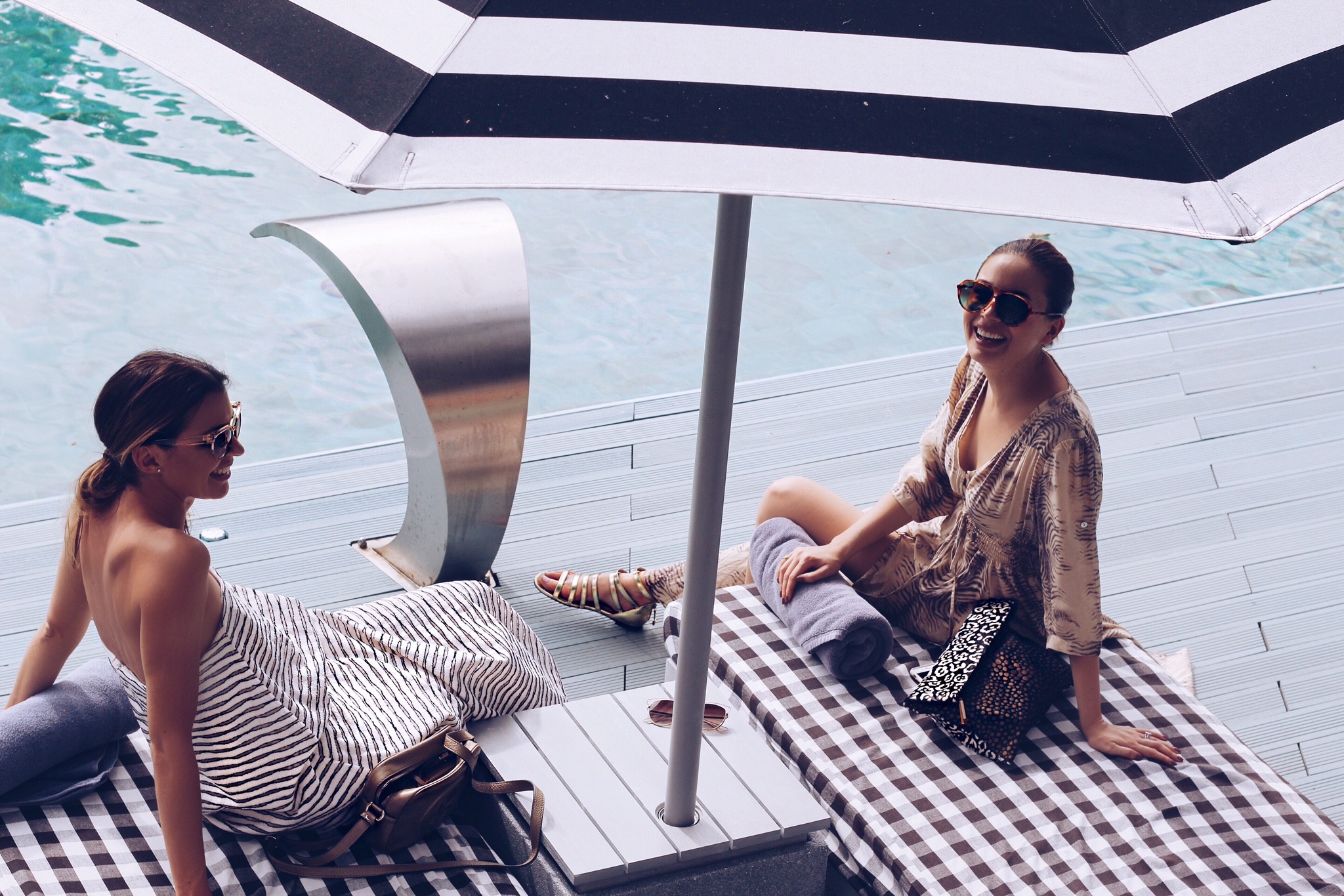 Your favourite vacation and why?
It's hard to narrow it down to one as I've been lucky enough to have been able to visit many places. I recently went to the Maldives and that was spectacular from scenery perspective, I love Tuscany so much; the food, the wine, the shopping and I love the attitude of Italians —  they really encourage you to relax and have fun! But I got engaged on Phi Phi Island so that will always have a special place in my heart… Collective awwwww!
What's on your bucket list?
Swimming with wild pigs on Pig Beach in the Bahamas, checking out the hot springs in Iceland, Christmas in London in the style of "Love Actually" and the list goes on…
What's your vacation workout routine like?
I try to walk as much as possible or ride a bike – it's the best way to take more in. But I generally look to Instagram for some workout inspo; @homesquats is a good one. In the same breath I won't dictate my day around working out. You're on holiday for a reason, you should relax! This is the same voice in my head that says "go on, have just one more cocktail!"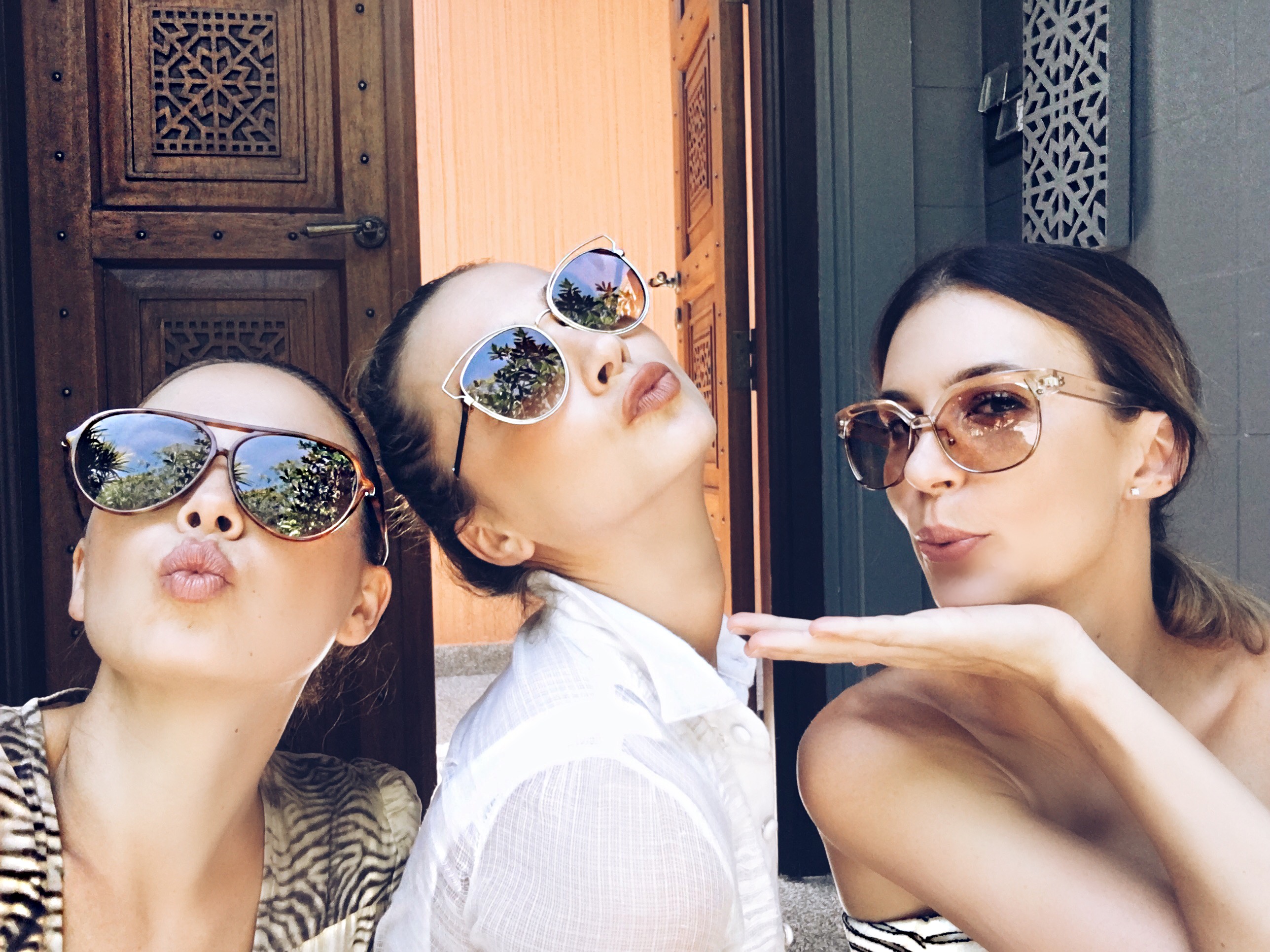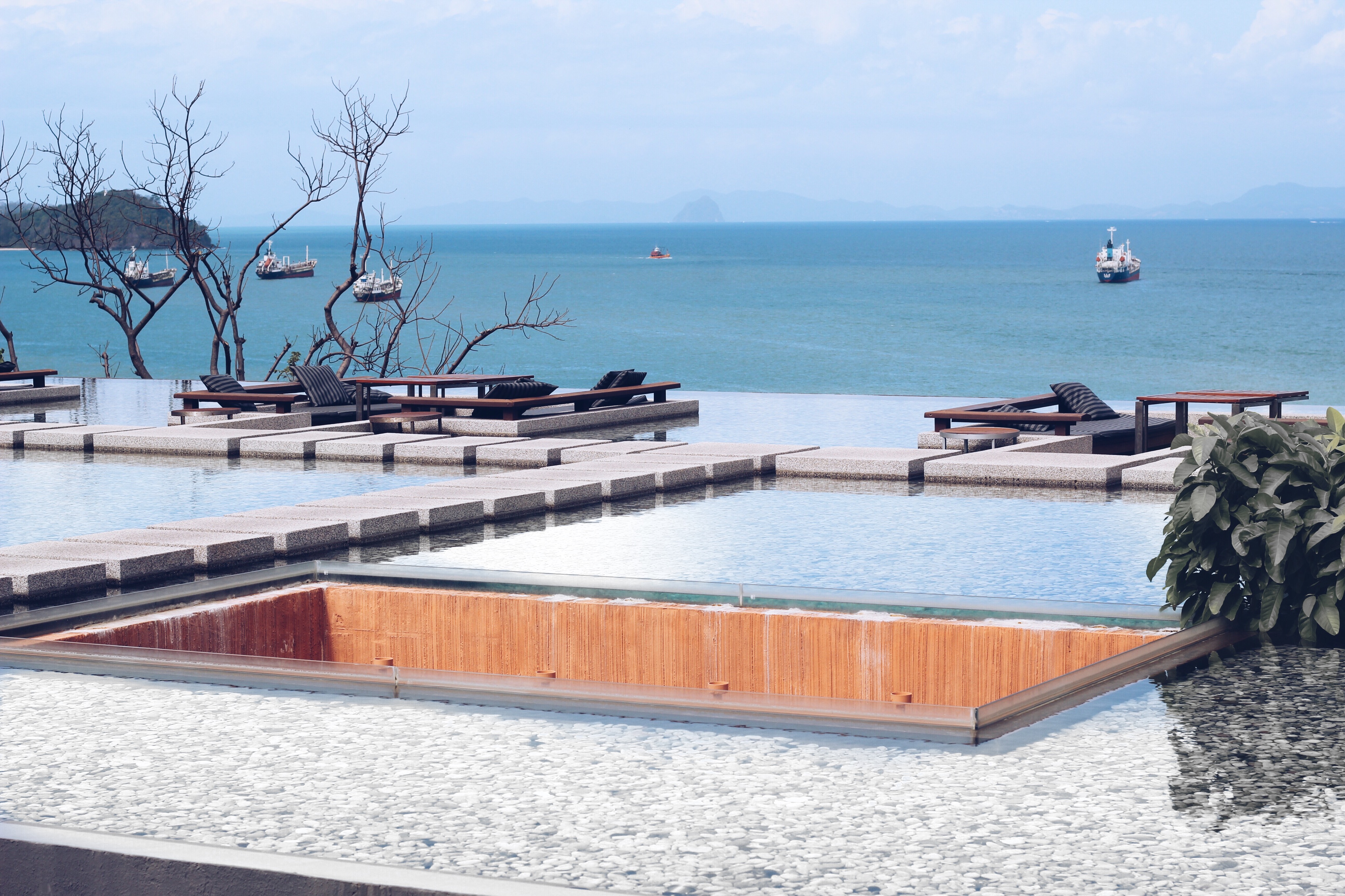 What's a good destination for fitness enthusiasts?
If you're keen to stay active and healthy, it doesn't matter where you are — you can find an option. But I think there's more motivation when you're in a location where you are showing off a bit more skin like a beach holiday in a bikini as there's nowhere to hide! But then again a snowboarding trip is incredibly physical.
Best travel advice?
Keep an open mind.
How was Phuket and what did you think of Sri Panwa?
I loved Phuket and Sri Panwa! The only way I can describe that is that it's a little slice of paradise. The villa was breathtaking; the views, the infinity pool, outdoor bath and shower. Let's just say it was very Instagram-worthy, no filter needed!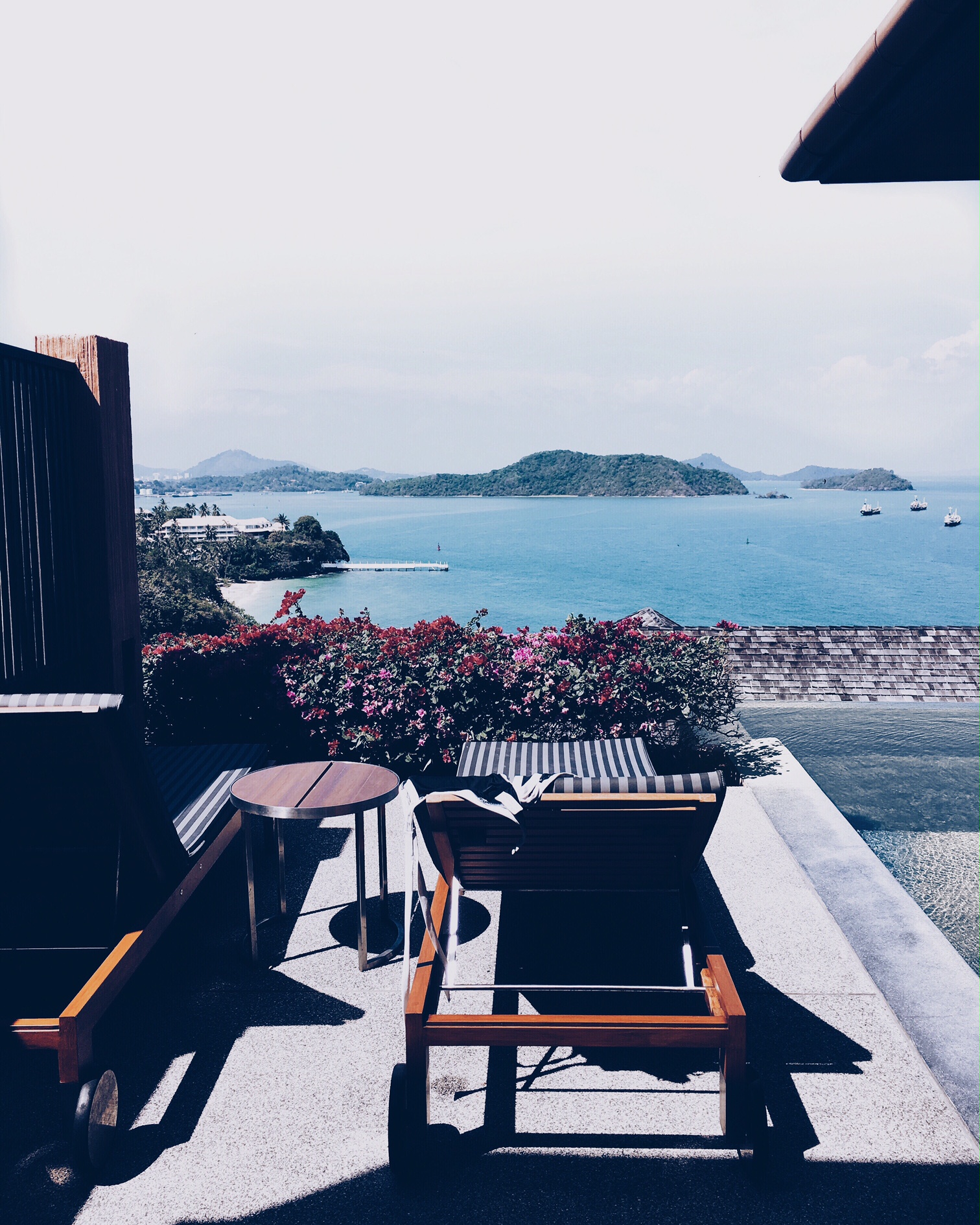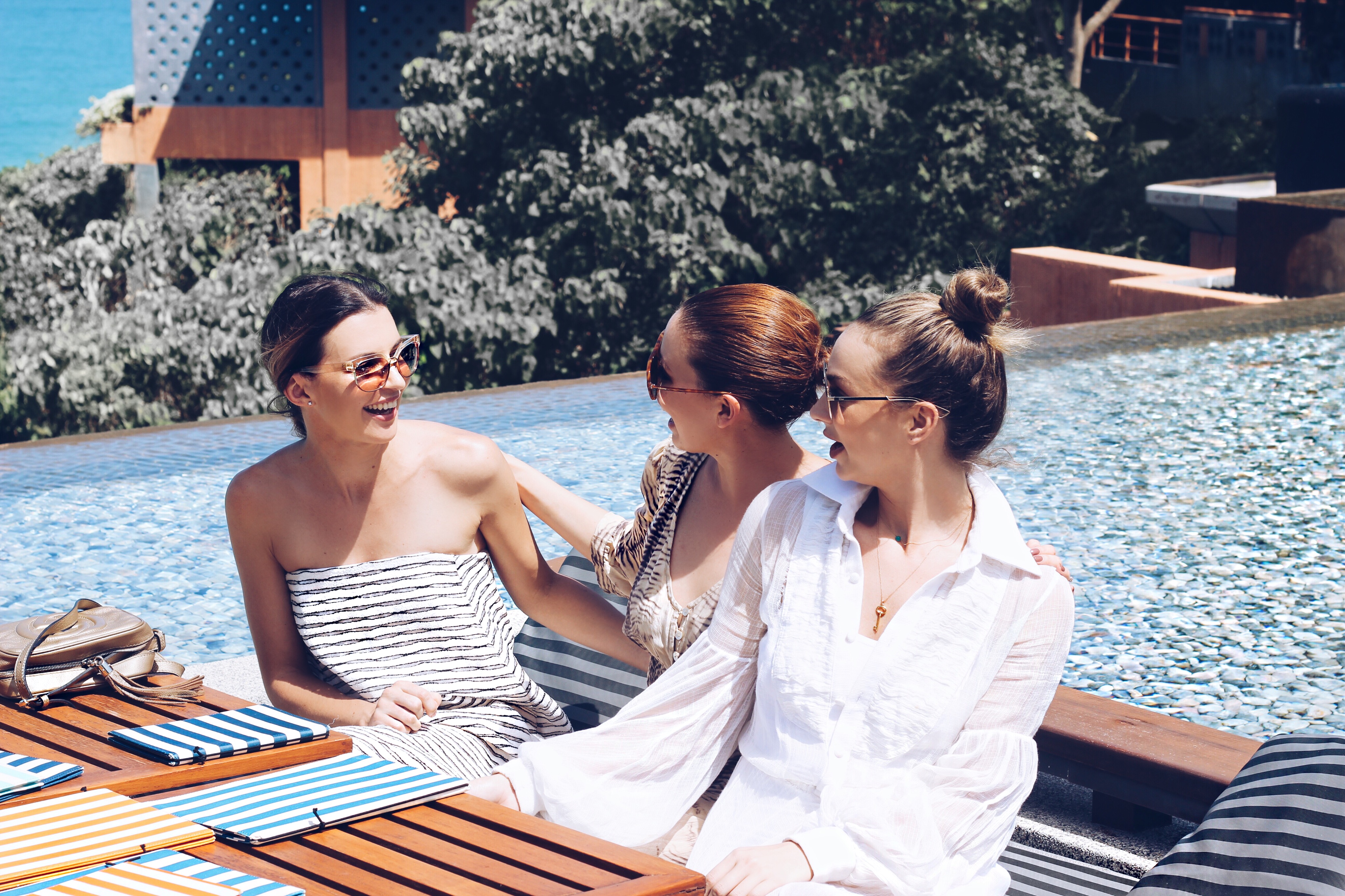 What's on your travel playlist?
I'm really into The Chainsmokers at the moment.
Complete the sentence: to travel like me, you should / have to….
Pack at light as possible — c'mon girls you can do it! Where else are you going to put all your shopping?!
Best part about travelling with your girlfriends?
You can do so many girly things that men roll their eyes at guilt-free!