It's no secret that at WanderLuxe, we're all about going on long trips. When you make a new destination your temporary home for a few weeks or months, it gives you a chance to explore beyond the usual tourist destinations and really immerse yourself in the culture. That said, there's something to be said for taking mini getaways every now and again. Whether you're getting away for a night or the entire weekend, it allows you to escape everyday life without a major investment of time or money.
The only problem with smaller trips is, it can be hard to know which bag to take. It's too long to take just your handbag, but you'll look like Paris Hilton and Nicole Ritchie in 'The Simple Life' if you bring an entire suitcase. The solution? A stylish overnight bag that's big enough to hold all your travel essentials. Here are 8 of our top picks:
Read also: 5 (Unique) Fashionable Destinations to Flaunt Your Vacation Wardrobe
#1 The Wanderers Travel Co The Roman Duffle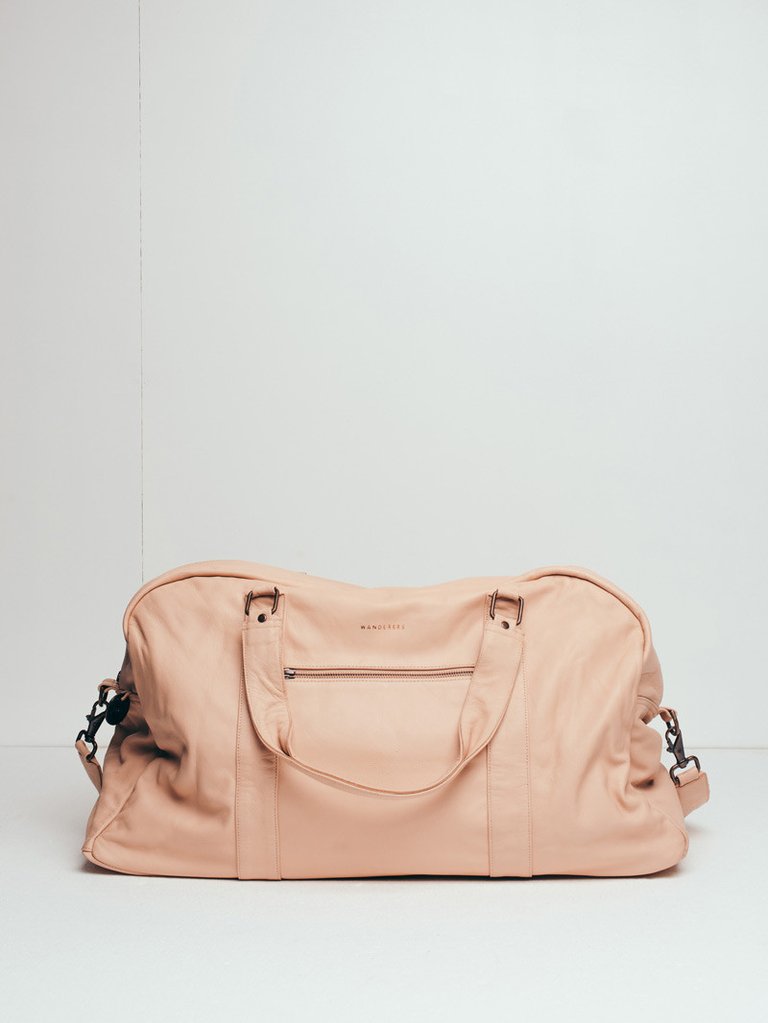 This roomy duffle from Byron Bay company The Wanderers Travel Co is made from the softest leather we've ever felt. Available in black, tan or blush, it's the perfect bag for your mini adventures.
Buy it here.
#2 Neely and Chloe No.21 The Weekender Pebble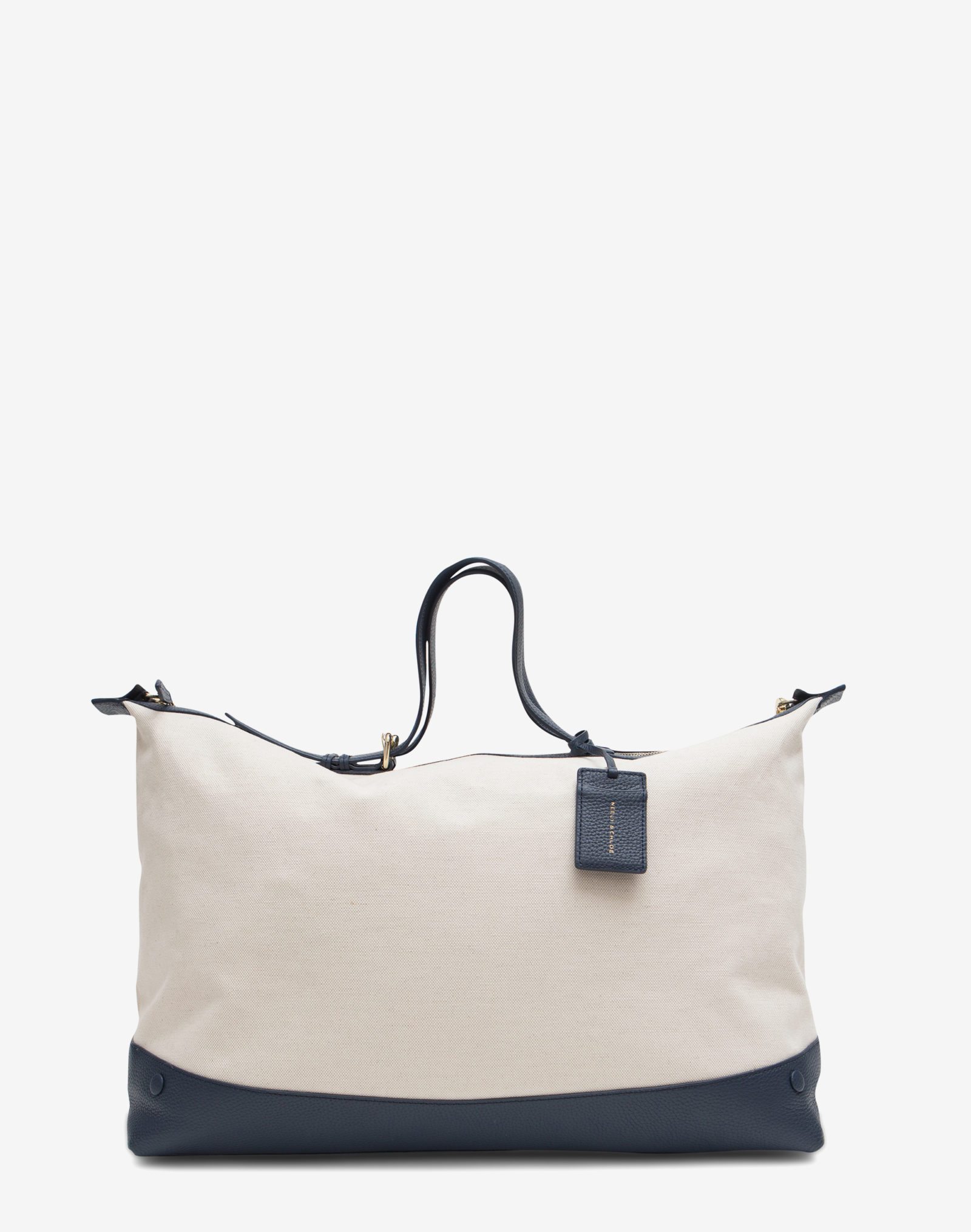 The No.21 ticks all the right boxes for an overnight bag— it's lightweight, durable and incredibly chic. You can also monogram it with your initials or name for an extra personalised touch.
Buy it here.
#3 Tumi Voyageur Just In Case Travel Duffle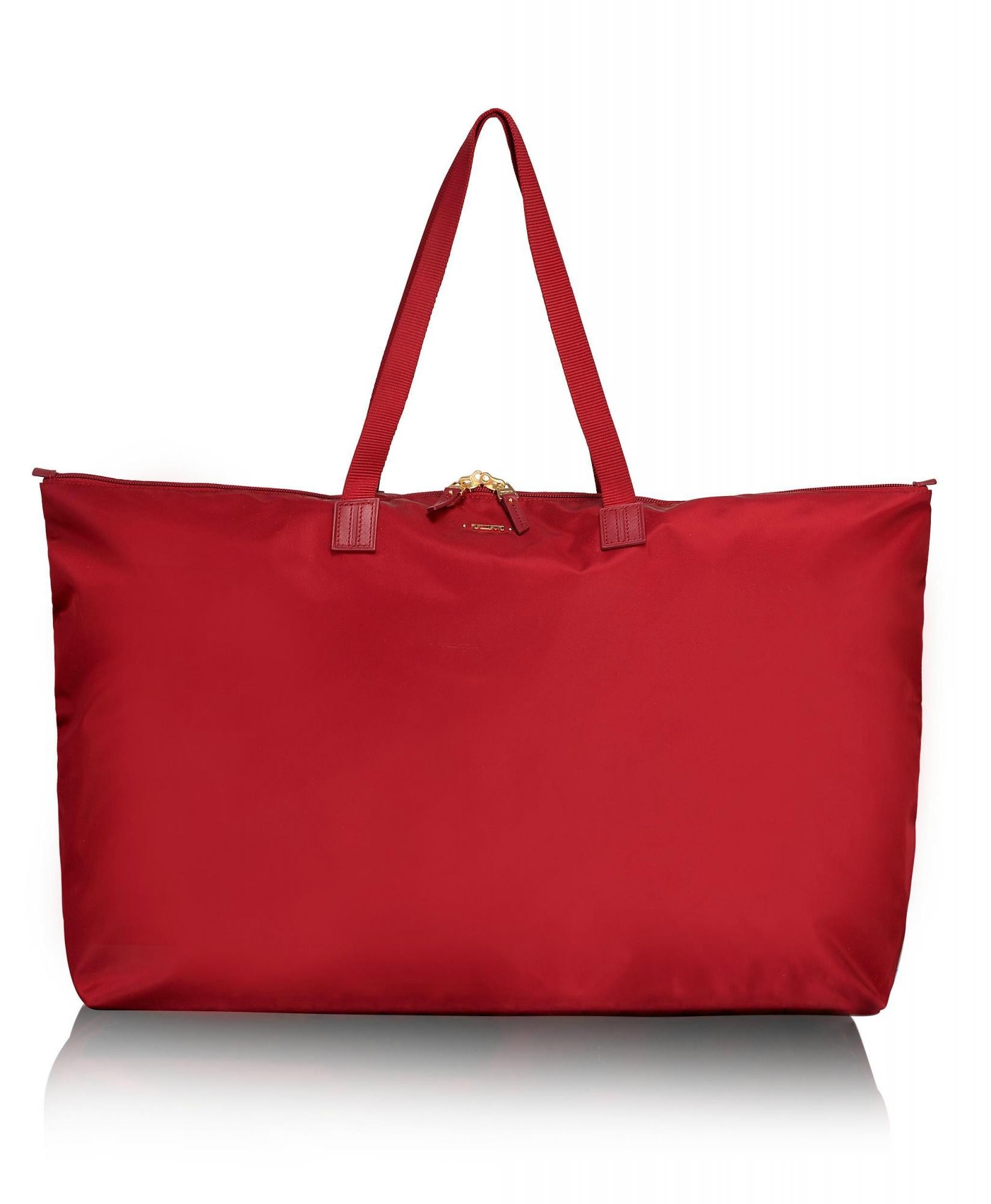 We're obsessed with how versatile this travel duffle is. You can use it as an overnight bag or fold it up to pack as an extra bag for longer trips.
Buy it here.
#4 Kate Spade Watson Lane Lyla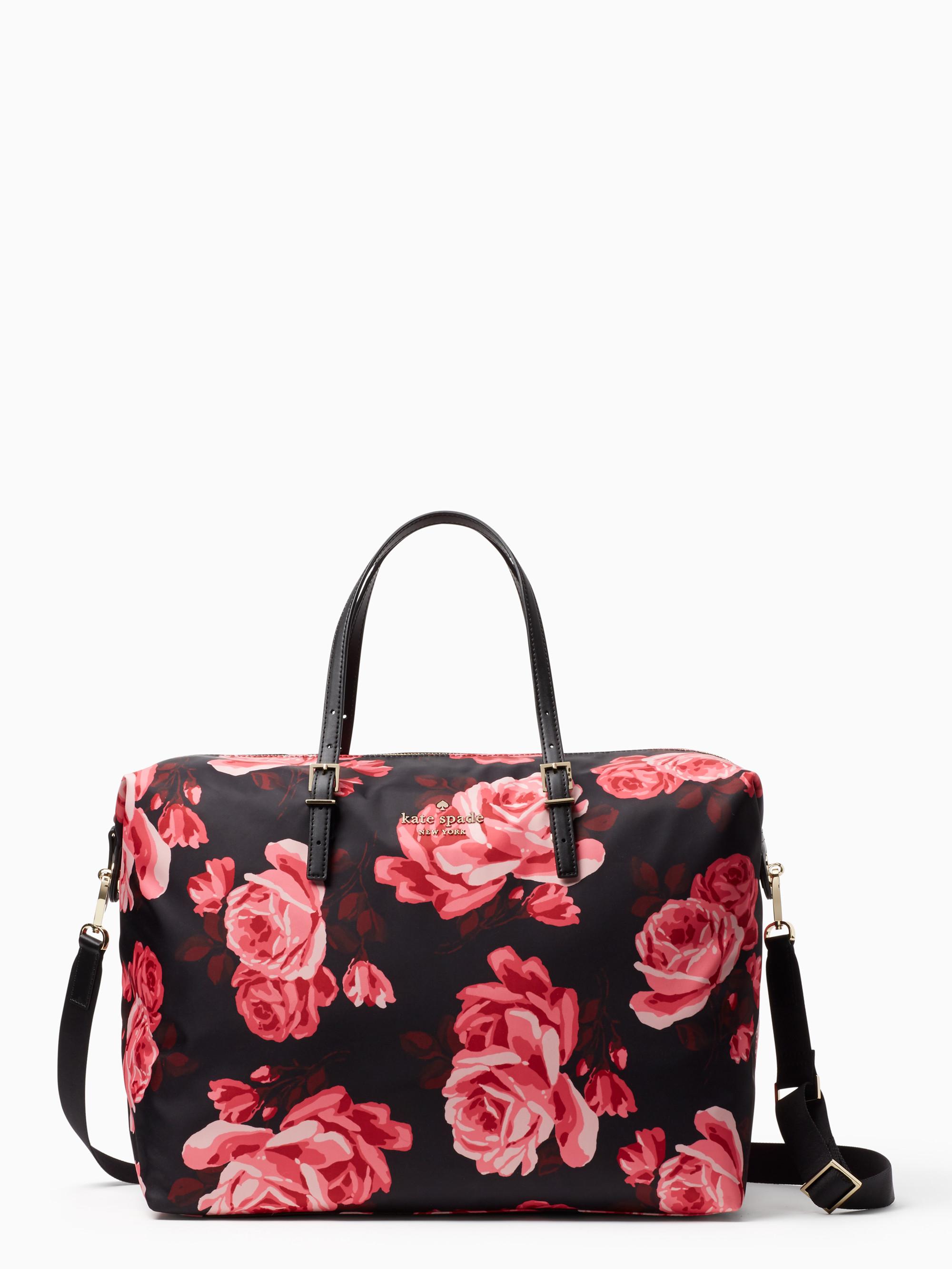 It may look girly, but don't be fooled — the Lyla is one seriously functional bag. It's big enough to hold all your travel must-haves and has both a crossbody and shoulder strap to give you carrying options.
Buy it here.
#5 Herschel Sutton Duffle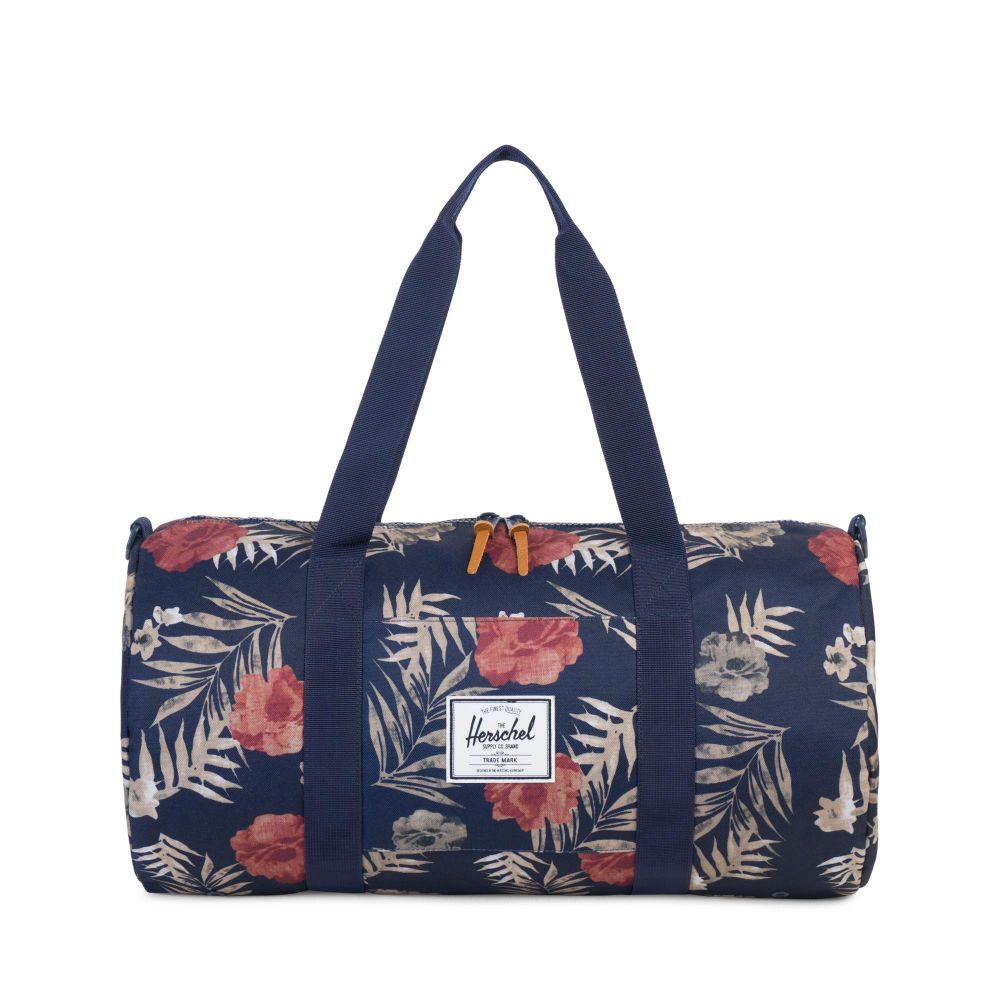 From fun florals to monochrome minimalist, this Herschel duffle is available in an array of colours and styles. The fact that it has a longer shoulder strap makes it really easy to carry.
Buy it here.
#6 Lululemon All Day Duffle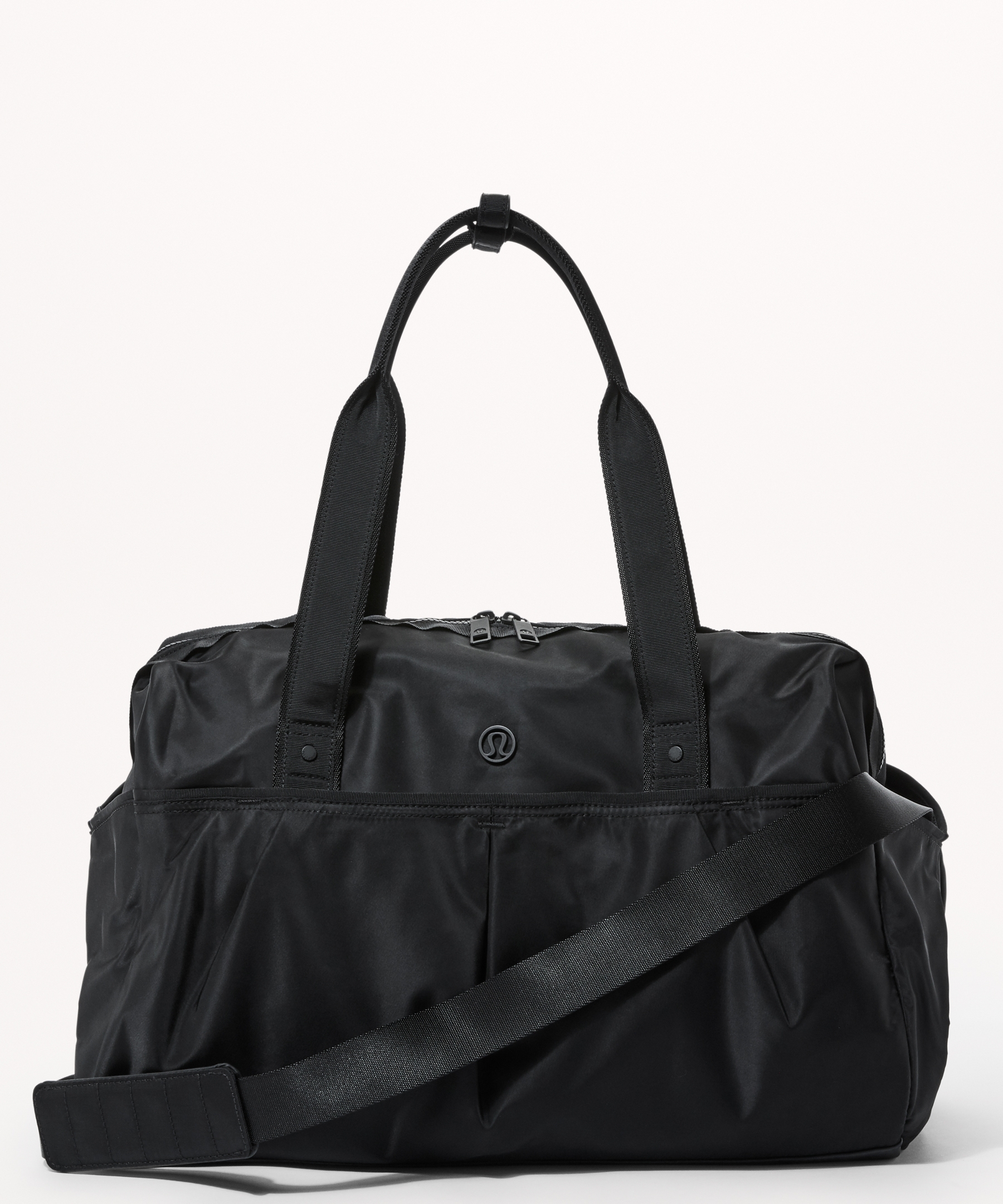 While Lululemon are mainly known for their workout clothes, they also do a great bag. Case in point: this stylish duffle. We love the fact that it has separate pouches for your laptop and other essentials.
Buy it here.
#7 Roxy Distance Across Travel Bag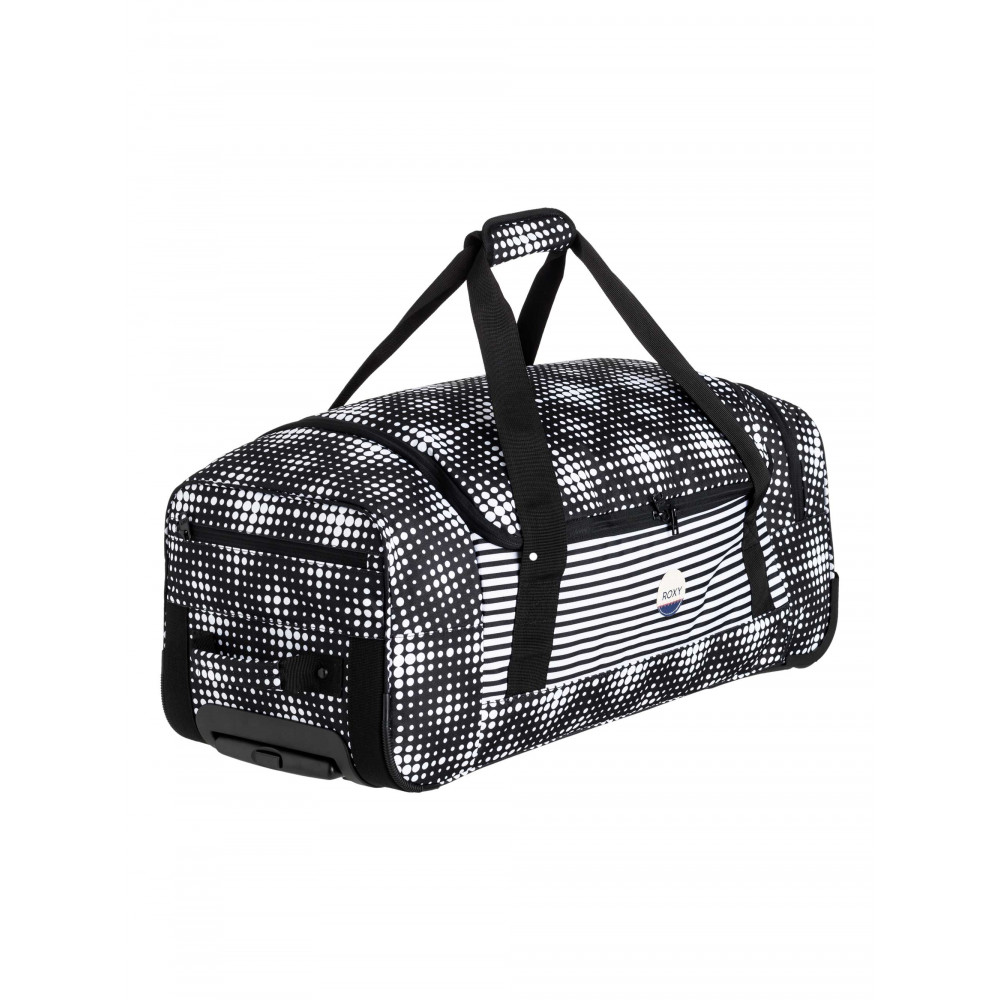 This Roxy duffle is the ultimate weekender travel bag, as you can turn it upside down and use it as a rolling suitcase. Genius!
Buy it here:
#8 Sole Society Cassidy Vegan Weekender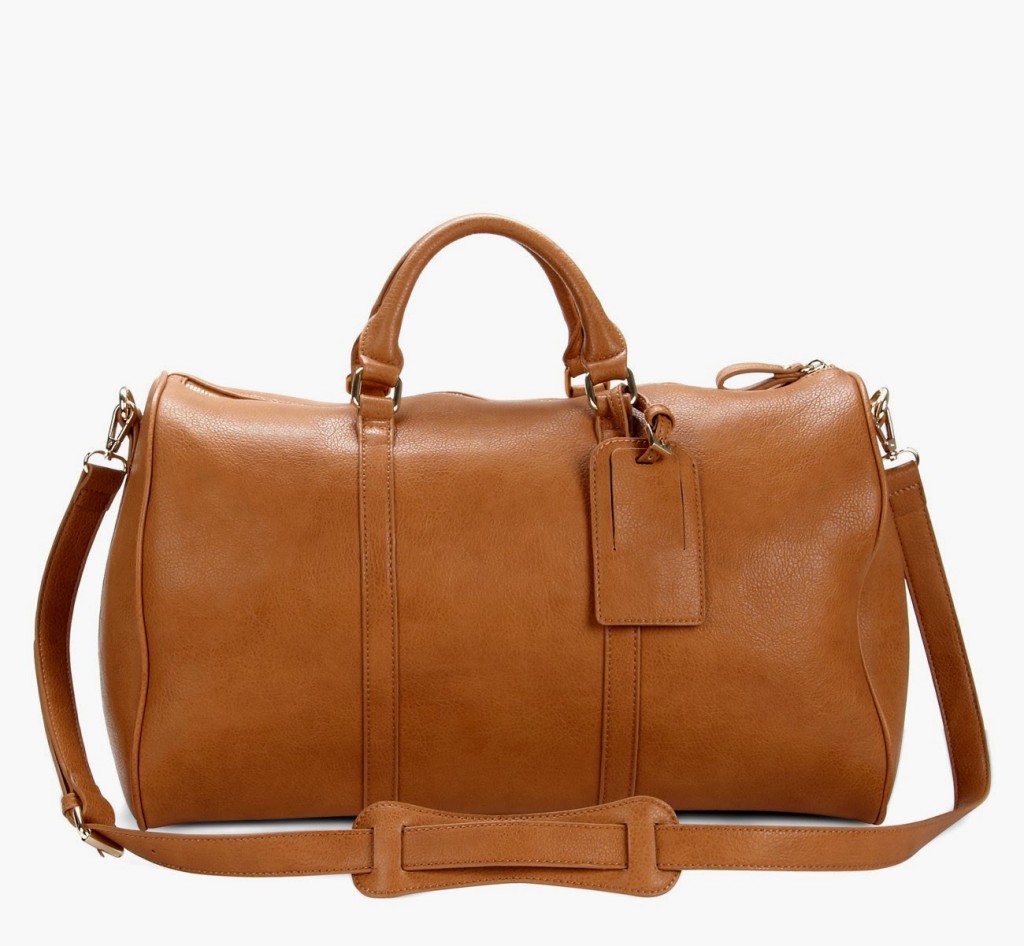 Love the look of a leather weekender bag but don't agree from an ethical standpoint? You're in luck! This duffle is made from super soft vegan leather and makes a great carry-all for short trips.
Buy it here.
Pack your bags and

let's go

.