Chew on this
If a way to a man's heart is through his stomach, what then is the way to a woman's? Some say diamonds, others say dessert.  And if it's the latter that does it for you, then the Dessert Degustation at Mr Chew's in Kuala Lumpur, Malaysia, is bound to please.
First off, to B or no to B? The 6-course dessert pairing comes with Booze or tea, so choose wisely (we won't judge ;). Now that's decided, settle into one of only 10 Christian Lacroix upholstered seats at the L-shaped bar.
Chef Ivan began his sweet sorcery just for us, and we tried to focus, though the spellbinding view through the double-storey glass windows of this Manhattan-esque loft fought hard for attention.
Read also: 6 Great Restaurants and Bars for Date Night in Kuala Lumpur
Course One: Mixed Berries, Honeycomb, Sago Crisp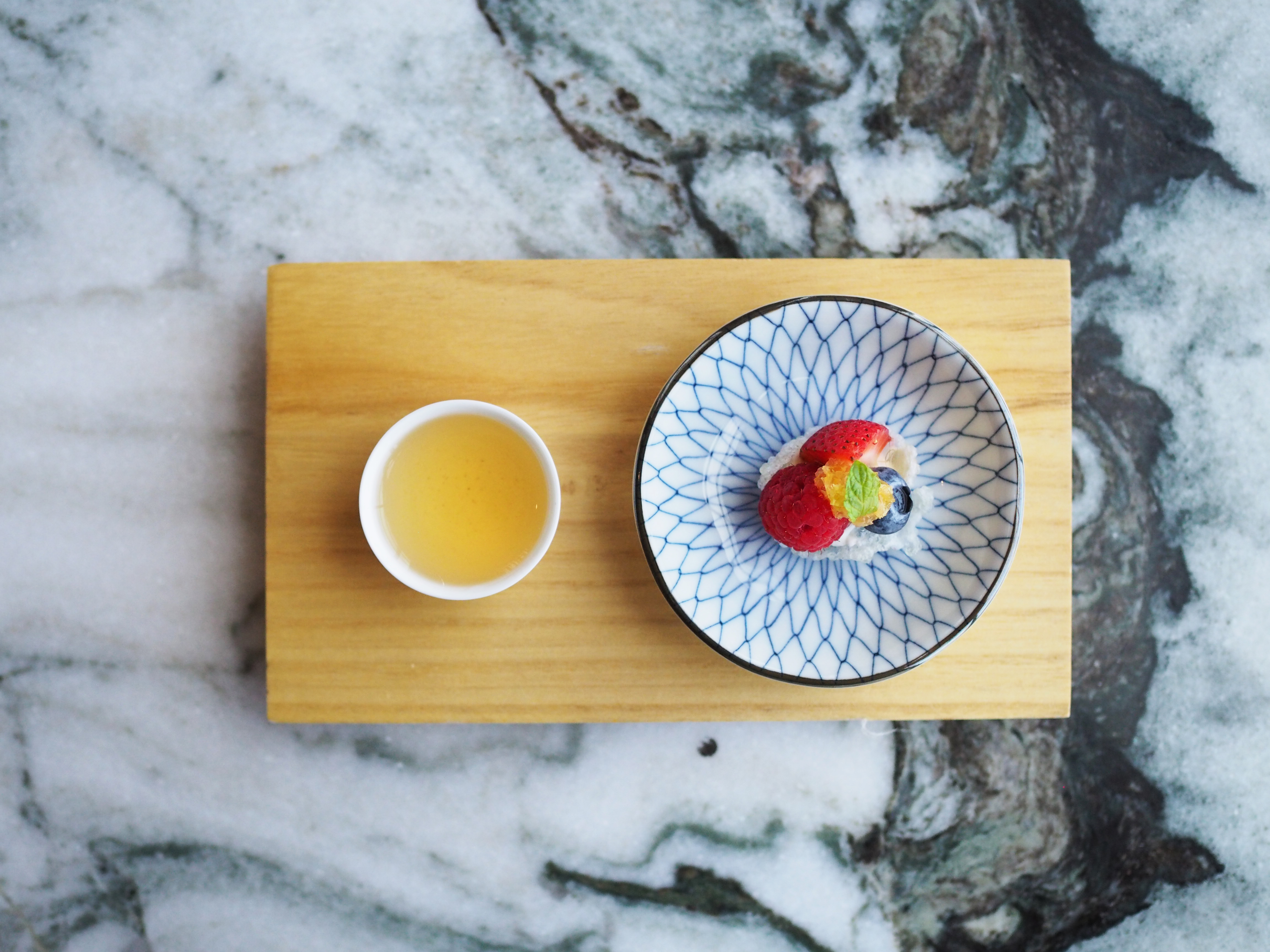 A perfumed mouthful — plump, sweet, delicate. Whether sipped with the Jasmine & Rose tea, or spiked with Ophir Gin, we found this pairing a subtle opening to the 'meal'.
Course Two: Kumquat Marshmallow with Sea Salt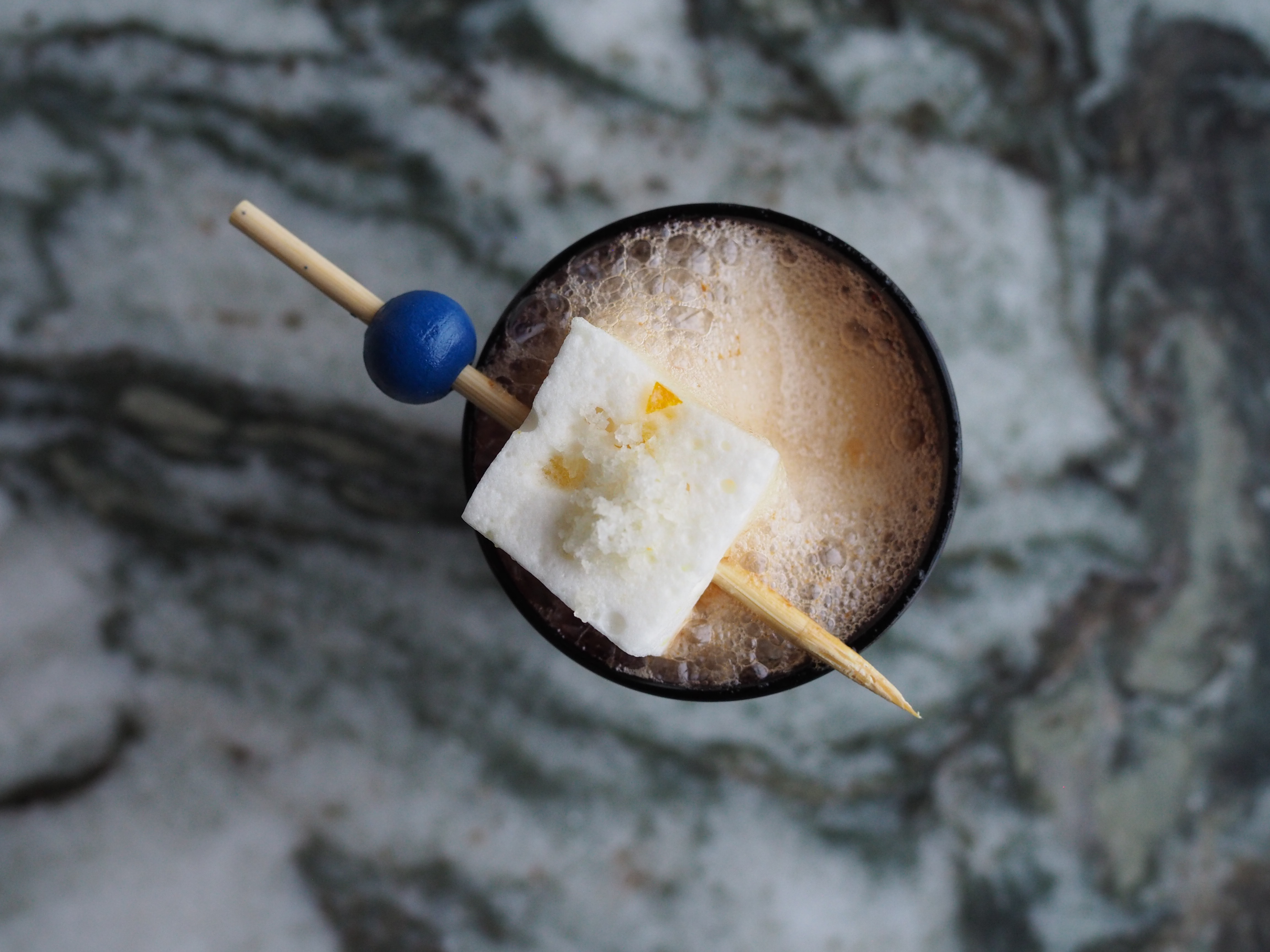 Studded with kumquat, this pillowy marshmallow was just the right touch of sweet and citrusy, with the salt offering a respite from flavours further intensified when sipping the accompanying Iced Lemon Tea/Umeshu Iced Lemon Tea.
Course Three: Tonka Bean Ice Cream Mochi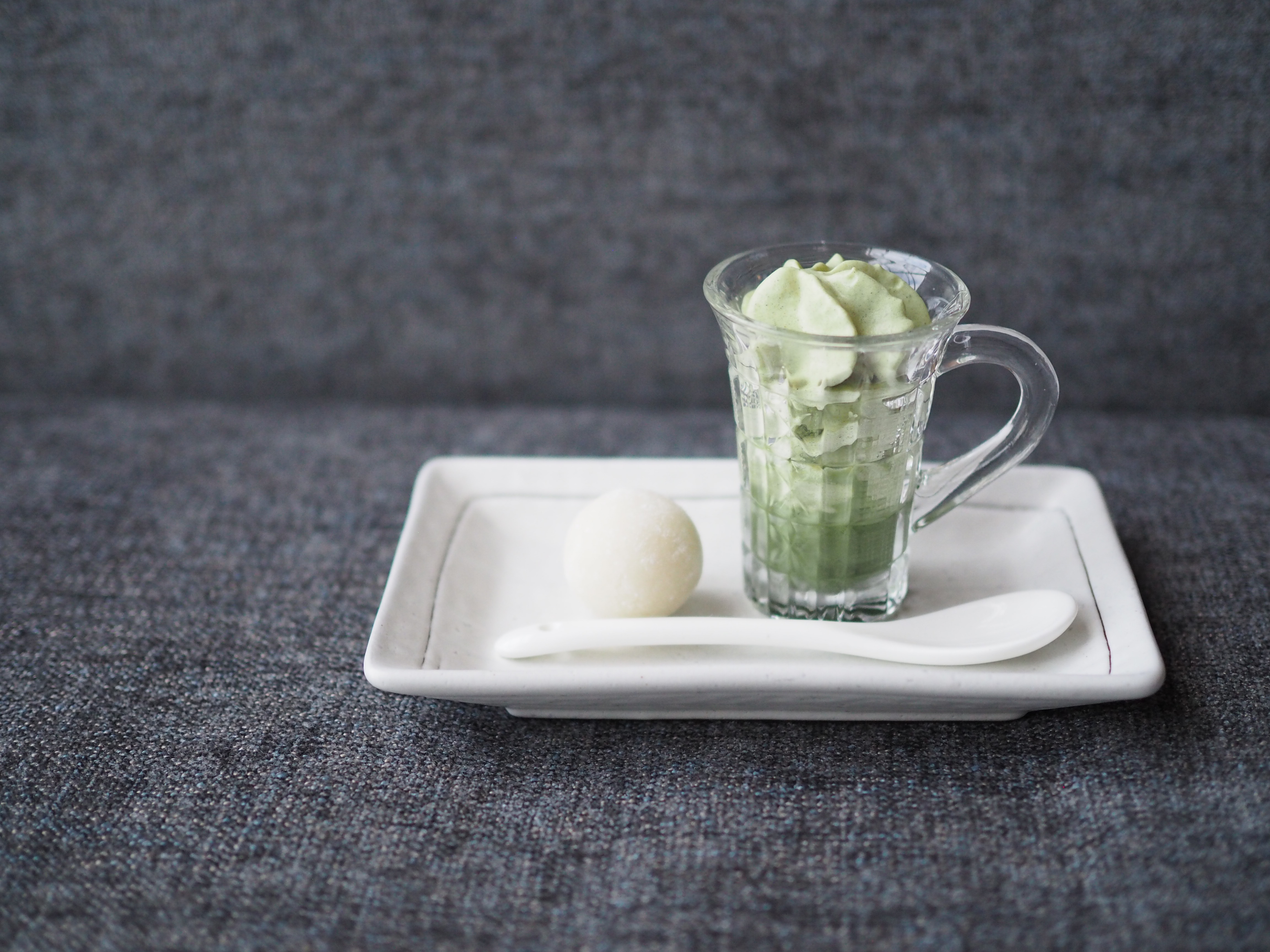 Lauded as the most delicious ingredient you've never heard off by the BBC, while the French suffered from 'Tonka Fever', the Amazonian tonka beans have a heady aroma and multi-level flavour profile which includes: vanilla, caramel, cinnamon, almond.
We found this dessert incredibly sensorial with the smooth texture of the mochi, the aroma of tonka bean, the crackle of chocolate popping candy on the tongue, and the surprising 'kick' of the Matchalada — yoghurty bubble (green) tea (with gin for the alcoholic version).
Course Four: Lotus Paste Puff with Teh Tarik Ice Cream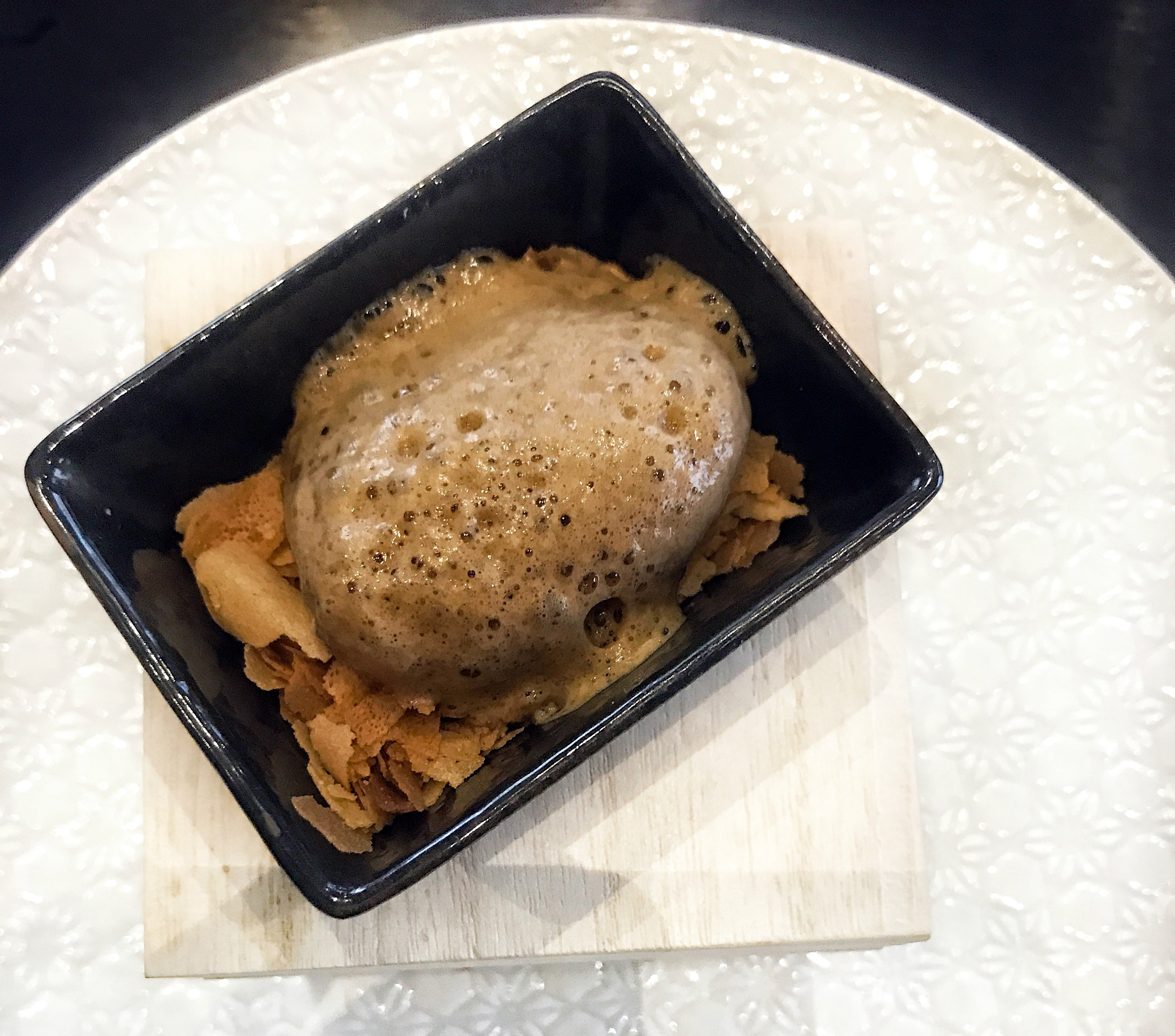 Chef Ivan said, "There's more to it than meets the eye", as he served it. We looked at the dish quizzically, then dug into the crispy flakes of lotus paste puff, lubricated with strong milky tea ice cream. Then we asked "Is that all?". Ah, and then the magic was revealed! (Sorry, we can't tell you more except that we STILL dream of this dessert).
Course Five: Peanut Butter Parfait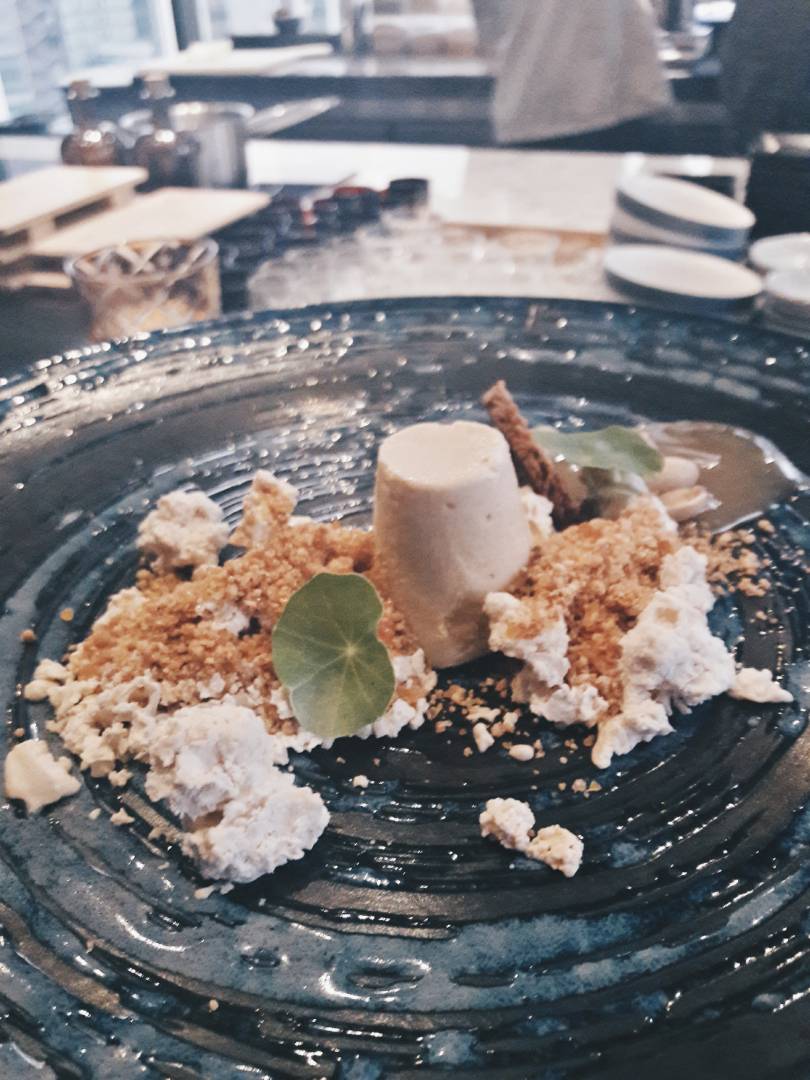 You can have your pick from any of these: Select from Peanut Butter Parfait, Banana Burrito, Dessert Tacos, Lychee or Mint Ice Kacang. We choose the Peanut Butter Parfait, and if the sounds of pleasure emitting from our dining partner as she took her first taste, then the subtle moving of her body to shield her plate from reaching hands were anything to go by…
Course Six: Fermented Glutinous Rice Pudding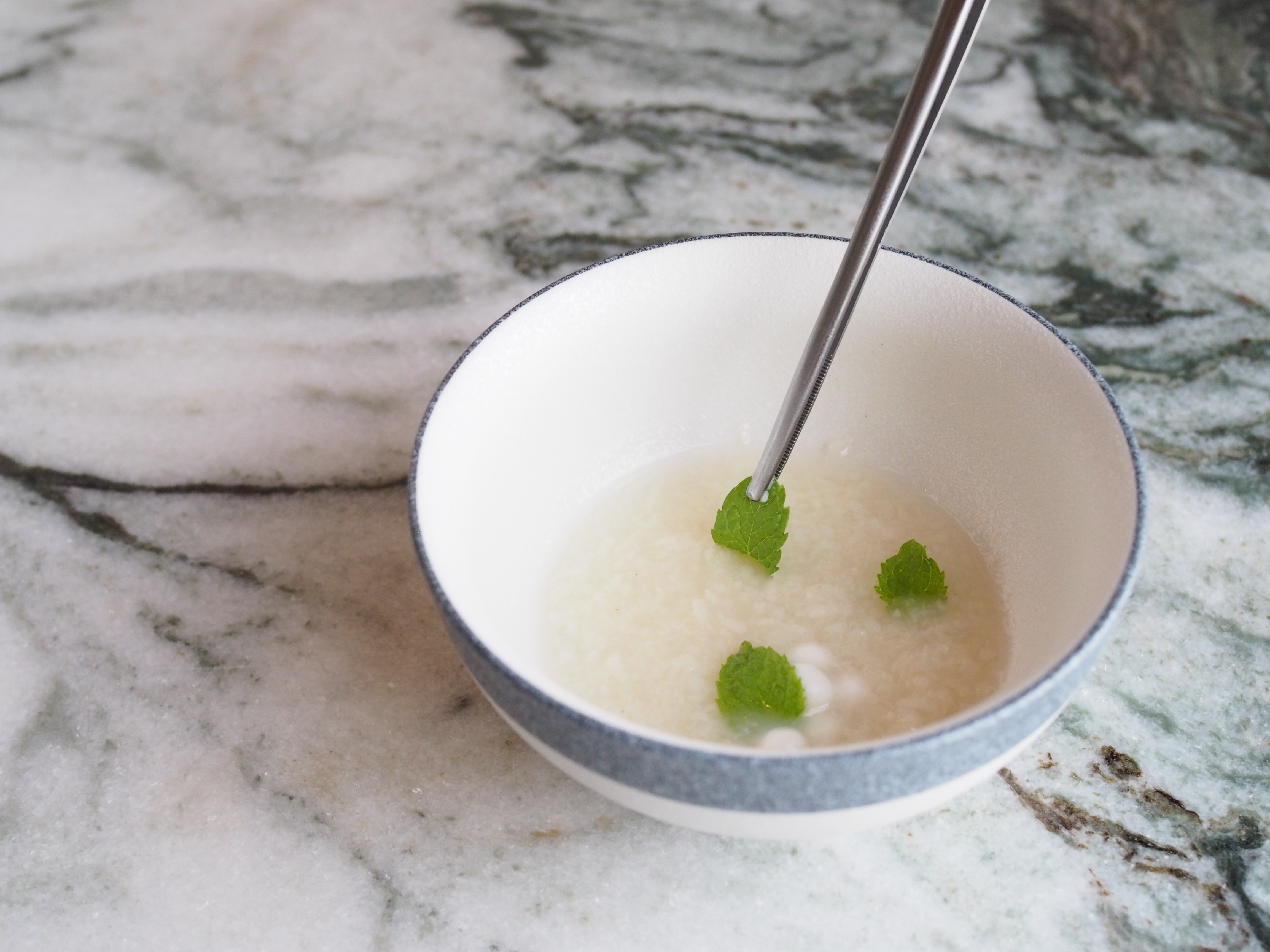 Sounding like a traditional Chinese dessert, this dish came out all smoke and mirrors instead. The combination of fermented rice, Bentong ginger and sago pearls made an elegant and exciting ending to the degustation, washed down with ginger tea stones/ginger rice wine.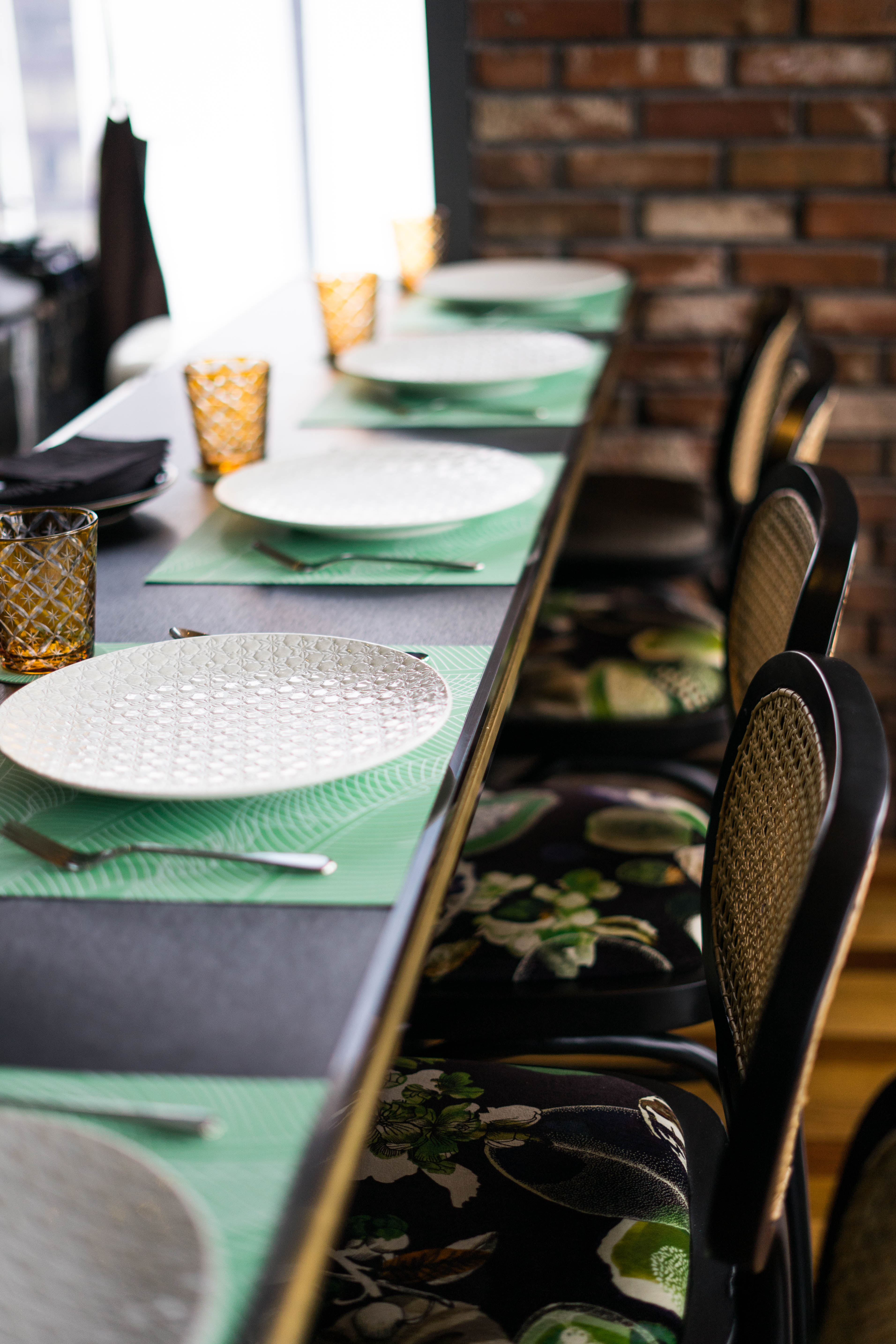 Address: Mr Chew's Chino Latino Bar, The Penthouse, WOLO Bukit Bintang, Jalan Bukit Bintang, 55100 Kuala Lumpur, Malaysia
Tel no: +603 4065 0168
Open from: Lunch 11.30am until 2.30pm, dinner seatings 6.00 until 8.30pm; & 8.30 until 10.30pm
Bar open from: 5.00pm until 1.00am
Website: mr-chew.com