Date night in Kuala Lumpur and looking for ideas? Shake things up by taking your partner to one of these great restaurants for meal, then cap the night off at one (or two) of these unique new bars which are full of character.
Read also: Your Night Sorted: The Best Clubs & Bars in Kuala Lumpur of 2017
#1 Mr Chew's Chino Latino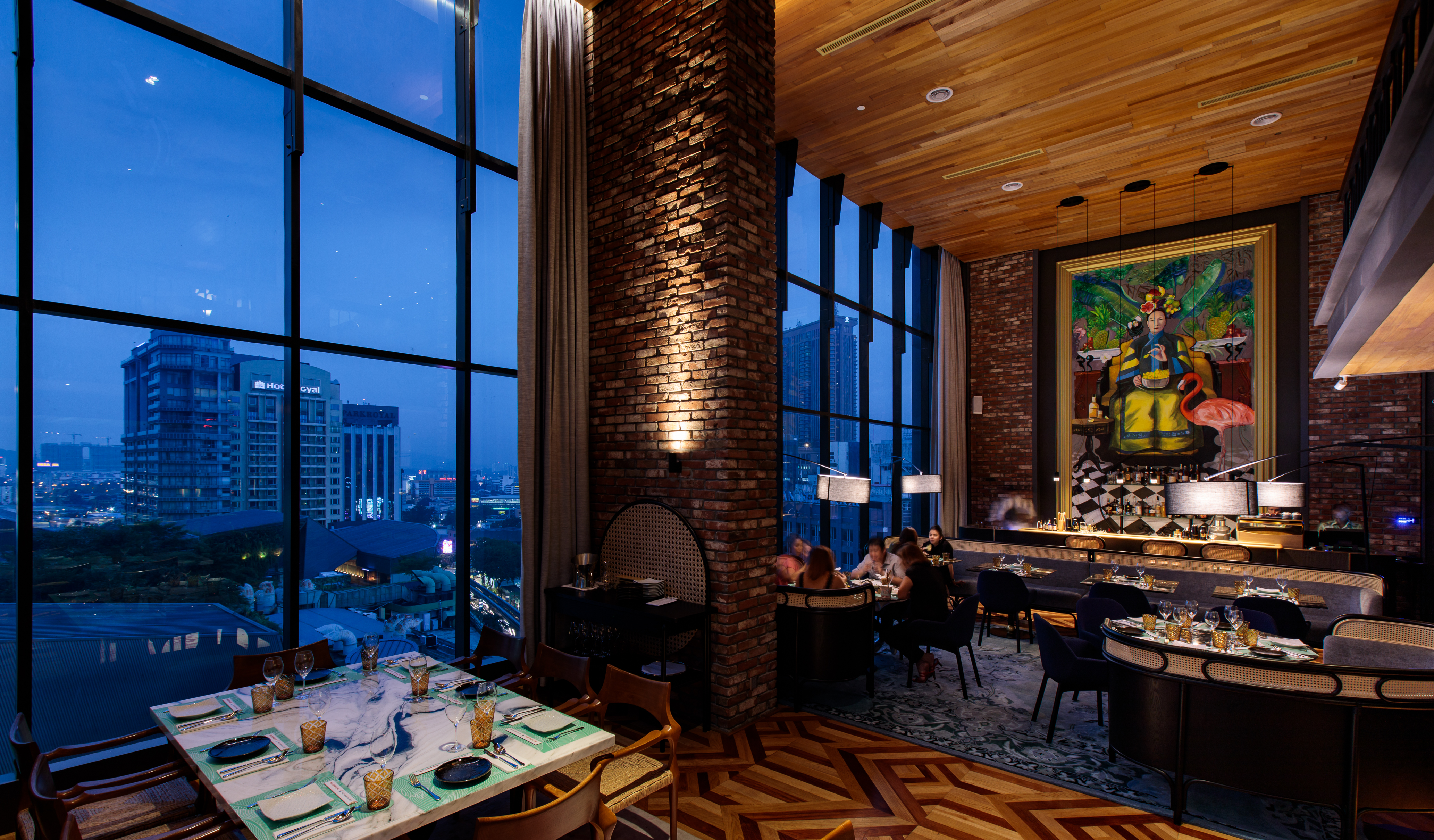 The founders of the stellar experiences at Troika Sky Dining (Fuego, Cantaloupe, Strata) bring us this exquisite offering in the heart of Bukit Bintang. Mr. Chew's oozes style, occupying the penthouse space at WOLO Hotel. Multiple cosy dining areas make this spot perfect for any agenda. Date night impressions will sky rocket when you dine in the main hall, with the bar and hand-painted mural presiding. The vibe is fresh and sassy, accented by the floor-to-ceiling windows, Christian Lacroix prints and herringbone wood floors.
The food; co-founder Eddie Chew's family recipes paired with South American ingredients, is delicious. The Nori Taco, Tiger Prawn Dumplings and Chicken 'Ribs' make great accompaniments to some of KL's best (potent and imaginative) cocktails. More serious meals (starters, mains, and dessert degustation) can also be had. Upstairs, the bar provides an excellent before or after dinner stop to help you unwind. We recommend sampling interpretations of classic cocktails, made with Japanese whisky, Tonka-bean infused rice wine, chilli and even matcha.
Address: The Penthouse, WOLO Hotel, Corner of Jalan Bukit Bintang & Jalan Sultan Ismail
Tel no: +603 4065 0168
Open hours: 5pm – 1am daily (dinner from 6 – 12 – last order at 10.30pm)
#2 Pahit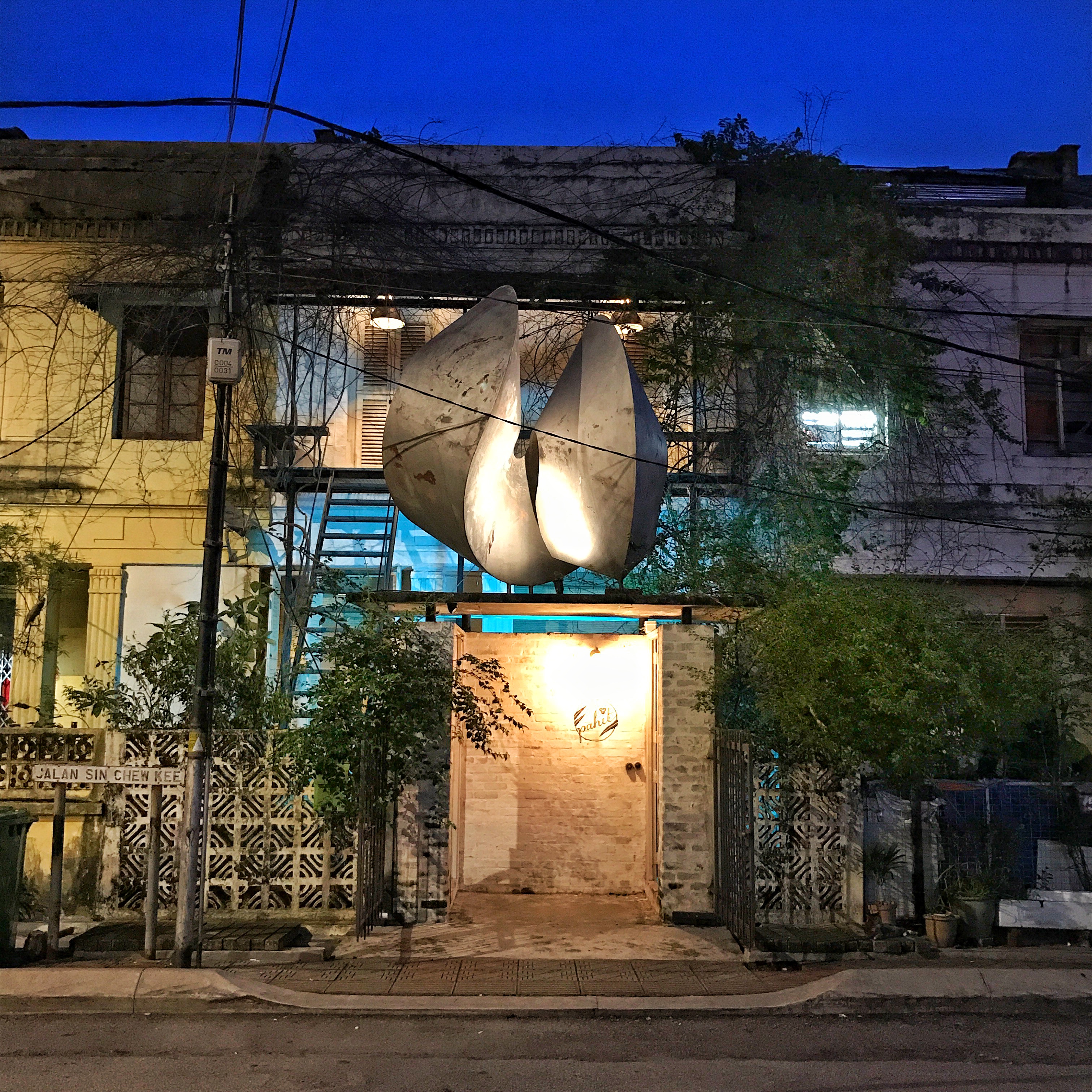 KL's very first gin-bar is laid-back and full of character. Some 80-100 types of gin, from small batch to commercial, and dozens of bitters line the bar, which is set against a raw brick and mirror backdrop. The Martinez, Southside and Bitter Love are cocktails executed to perfection here, as well as gin flights (soon to come), the above standard G & T and of course the classic Gin Pahit. Customers can enjoy them al fresco on the rattan chairs, on the leather-lined benches inside or straight at the bar.
Pahit is set on the ground floor of a 1920s shop lot, complete with vintage textures (think brick, tiles, accordion grills and wooden shutters) and faded walls. It's hard to say whether the ambience has been tuned to perfection, or is perfectly untuned.
Address: 3 Jalan Sin Chew Kee, Bukit Bintang
Tel no: +603 2110 0776
Hours: 5pm – 1am daily (closed Monday)
#3 Sitka Studio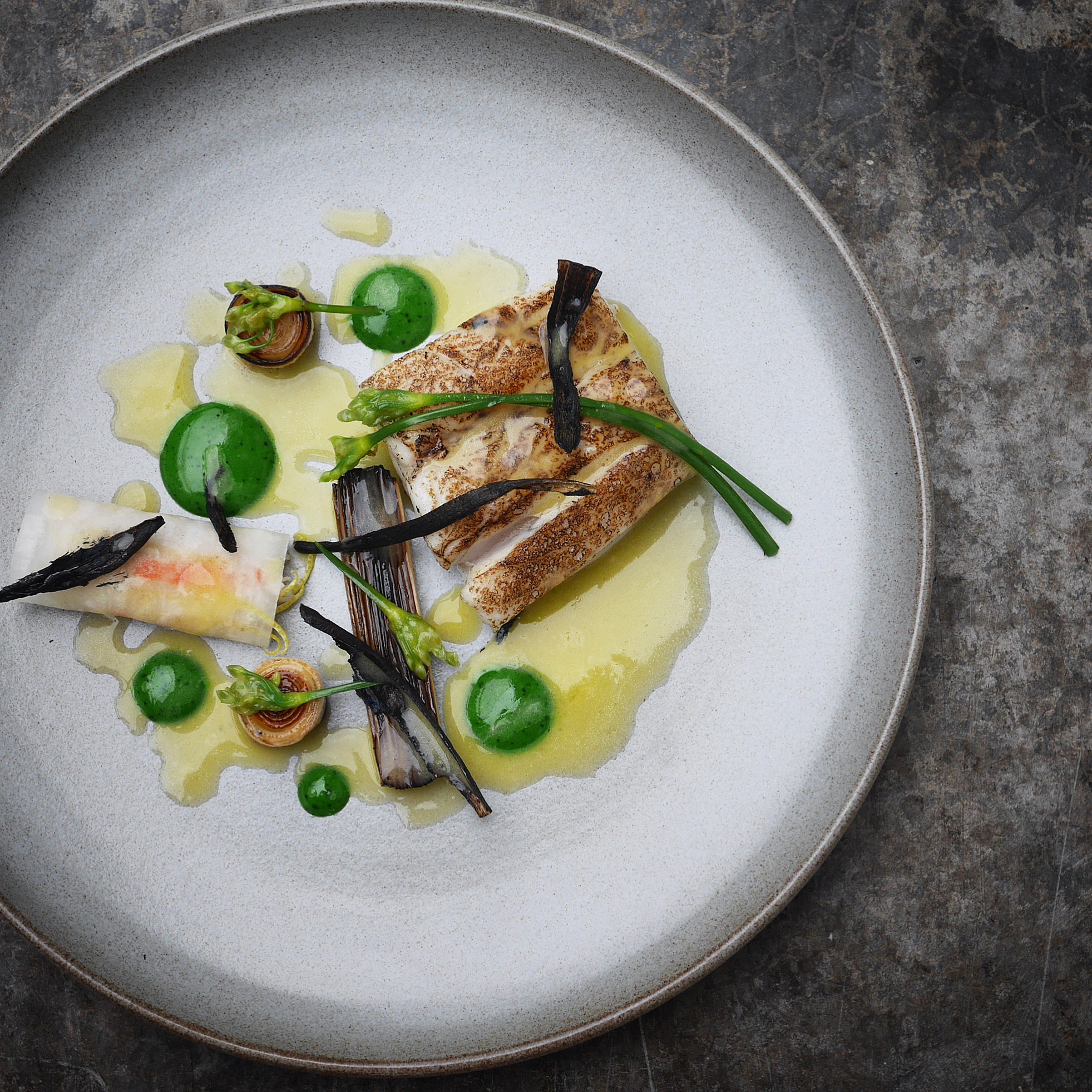 Sitka Studio aims to be an alternative space for fine dining, one that is comfortable and casual. Chef Christian Recomio, (who has worked in the award-winning Noma and also owns the Moonfish Cafe in Aberdeen) and his partner, KL restaurant veteran Jenifer Kuah, run this restaurant championing local produce.
Expect beautiful dishes which highlight ingredients grown, caught, pickled or foraged close to home. The kitchen makes its own butter and sauces, by building relationships with farmers, fishermen and dairy producers. Using as much high-quality local ingredients as possible, each product is given the simplest treatment to elevate it. For the diner, this also reveals a different facet of a local ingredient, and how it can be used. The result is a  dining experience that is neither pretentious nor stuffy, allowing the produce and skill of the chefs to shine through.
The tasting menu changes often, and is complemented by a curated selection of natural and organic wines and champagnes. A small list of cocktails and craft beers, and a small juice pairing menu highlighting amazing fruits from the region completes.
Address: 8-5A Jalan Batai, Plaza Batai, Bukit Damansara
Tel no: +6071 277 7848
Hours: Open for dinner twice a month, check the website for dates and menu
#4 JungleBird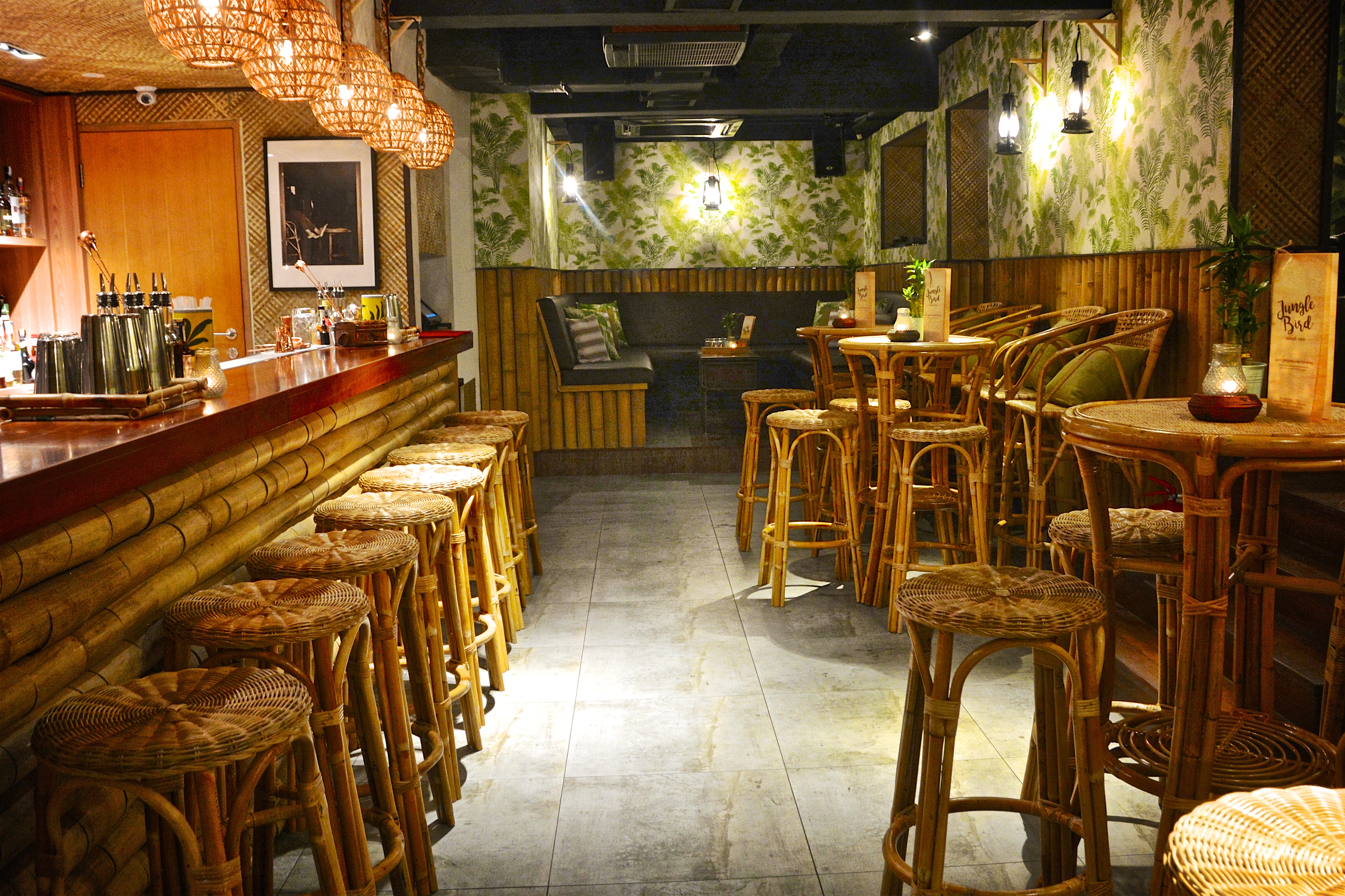 Here's a bar set to get you high – on design, that is (amongst other things). This tropical (but tasteful) 'rumah rum' is all warm bamboo and green hues, delivering a relaxed vibe as soon as you walk in. Since rum is the speciality, we recommend you get comfortable in the rattan chairs and make your way down the classic and contemporary cocktail list. Alternatively, you could also start with a rum flight for purity's sake, before moving on to the mixed drinks. Of course, the signature (and namesake) JungleBird cocktail is high on the must-try list — it is refreshing and tropical, yet not overly so, tempered by dark, spicy-sweet Diplomatico Mantuano rum, and Campari. Award-winning bartender Joshua Ivanovic is one of the masterminds behind this gorgeous bar, taking the term 'neighbourhood bar' ten notches up.
Address: 15 Plaza Damansara, Jalan Medan Setia 1, Bukit Damansara
Tel no: +603 2011 7715
Hours: Sun – Wed, 5pm – 1am; Thu – Sat, 5pm – 3am
#5 Restaurant DC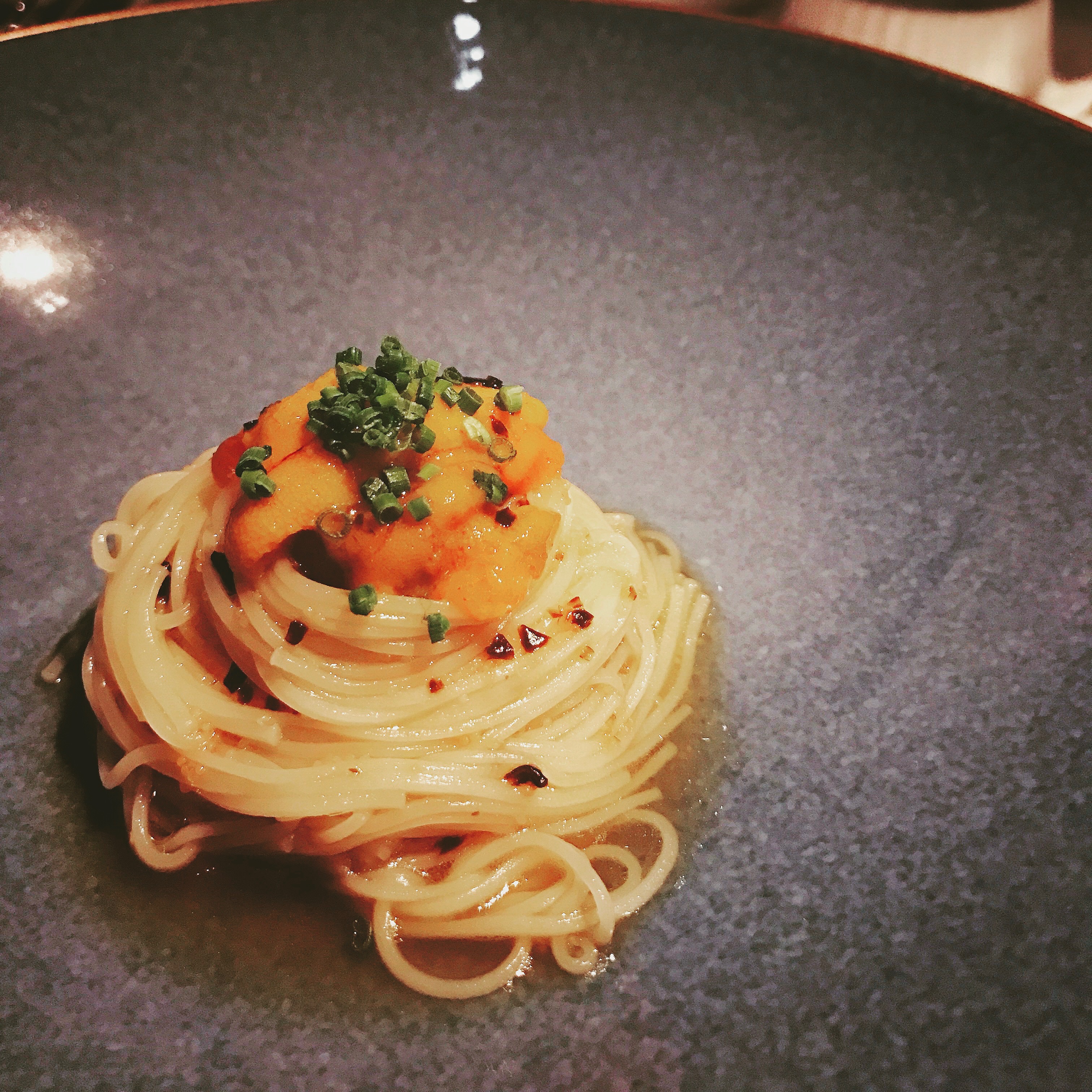 Chef Darren Chin's fine-dining restaurant may not be new on the scene, but it promises a seamless, stellar experience. Sometimes it takes a chef and a restaurant time to find its footing and blossom — with DC, that is exactly the case. As you walk into  Restaurant DC, don't be surprised to see chef DC beaming at you from inside the kitchen — for us, that's a highlight too.
From the indulgent seasonal menus (starting at 3- courses) to the approachable sommelier, bread basket (truffle butter!), the impeccable meal itself, is followed by the overflowing cheese trolley. Imported ingredients such as uni, freshly shaved black truffle, Boston lobster, Hokkaido scallops, Japanese Kobe, French foie gras and pigeon are seasonal highlights. Do limit yourself with the bread basket (we know how addictive it is!) because each dish will be a delicious revelation worth savouring.
Address: No 44 Persiaran Zaaba, Taman Tun Dr.Ismail
Tel no: +6012 223 2991
Hours: From 7pm daily
#6 Hyde at 53M
This speakeasy-style cocktail bar is the perfect hideout for late night drinks in Petaling Jaya. Emulating the 1920s vibe, with a healthy dose of modern style, Hyde offers a stylish, yet relaxed atmosphere. The cocktails here are executed with skill, and an eye-for-detail means each is presented beautifully, making the recipient pause to appreciate (or snap a shot) before that first sip. Most noteworthy are the classic cocktails such as the Old Fashioned which are given a twist, resulting in the delicious Screw Pine Old Fashioned. Consequently, this is the kind of menu that builds anticipation in the drinker as they carefully choose what to order, and experience next.
Address: 53M, Jalan SS21/1A Damansara Utama, Petaling Jaya (above The Good Batch)
Tel no: +6017-680 1357
Hours: 5pm – 2am (Sun, Tue, Wed), 5pm – 3am ( Fri & Sat)
Why not extend date night with a full on vacay?