Consider this a checklist of all the nightlife in Kuala Lumpur that fill the bill for great drinks, music, and ambiance. We're throwing in drinks personally recommended by the folks behind each bar, so you don't have to peruse the menu for too long. You might even be able to check off the whole list if you play your timing just right.
And if you wake up with an insatiable appetite, which is to say, a more appealing term for a hangover, local food is best and we know just the places.
Read also: 7 Things Not to Do in Kuala Lumpur, Malaysia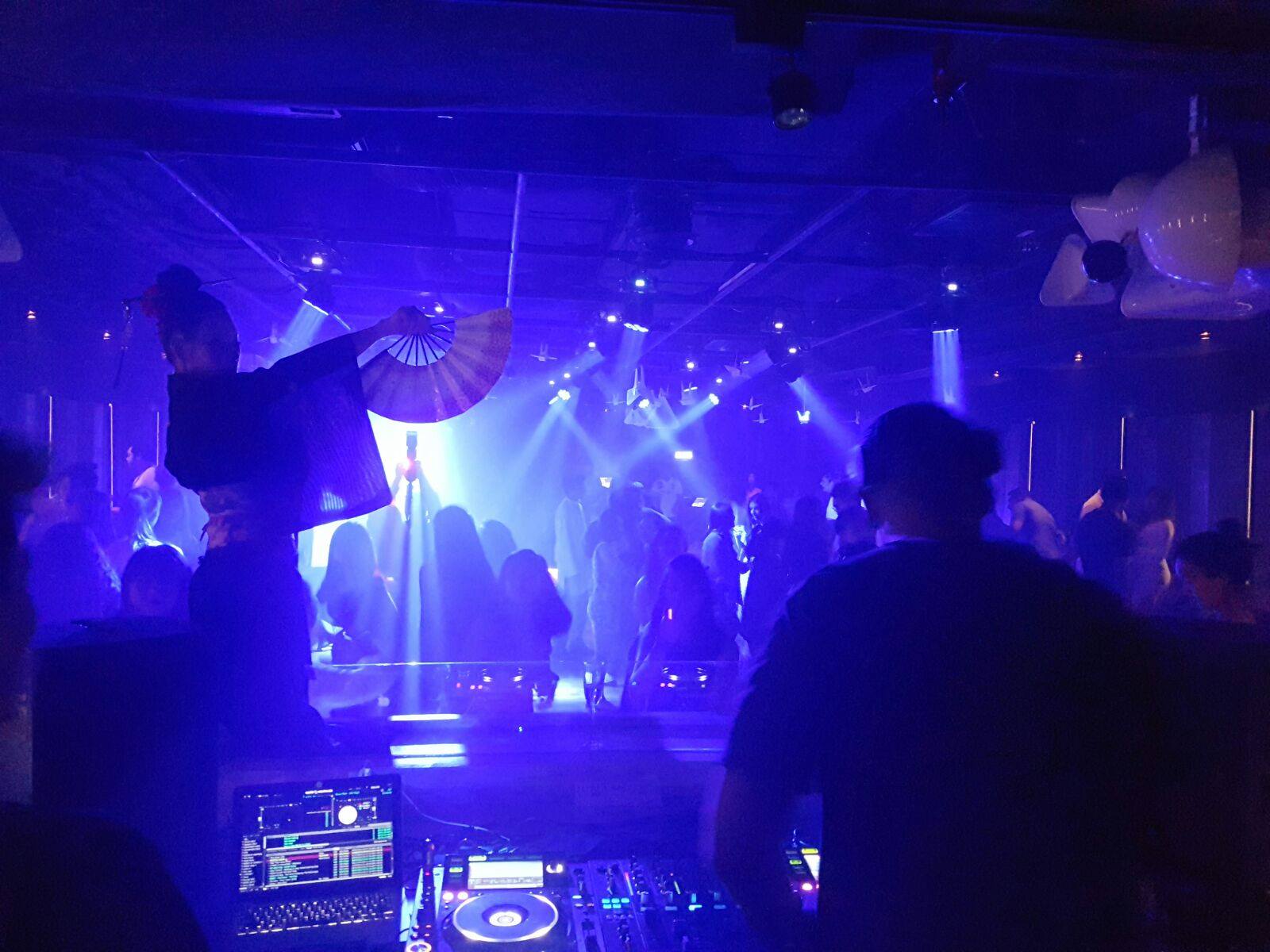 At a place like Kyo KL, you realise you've been doing it all wrong. When and where dancing is involved, all you need for a great night out in the city is the right kind of music (European influence in this case), and a top-notch sound system. No theatrics required, Kyo built itself only recently on minimalism within an industrial space, dusted with Japanese origami. These folks are on to something.
Ask for: 'Liquid Cocaine'. It's not actual cocaine, obviously, rather a concoction of vodka, champagne and red bull.
Address: Mandarin Oriental, Kuala Lumpur, Kuala Lumpur City Centre
Open hours: 11pm-4am
Tel: +6012 921 1730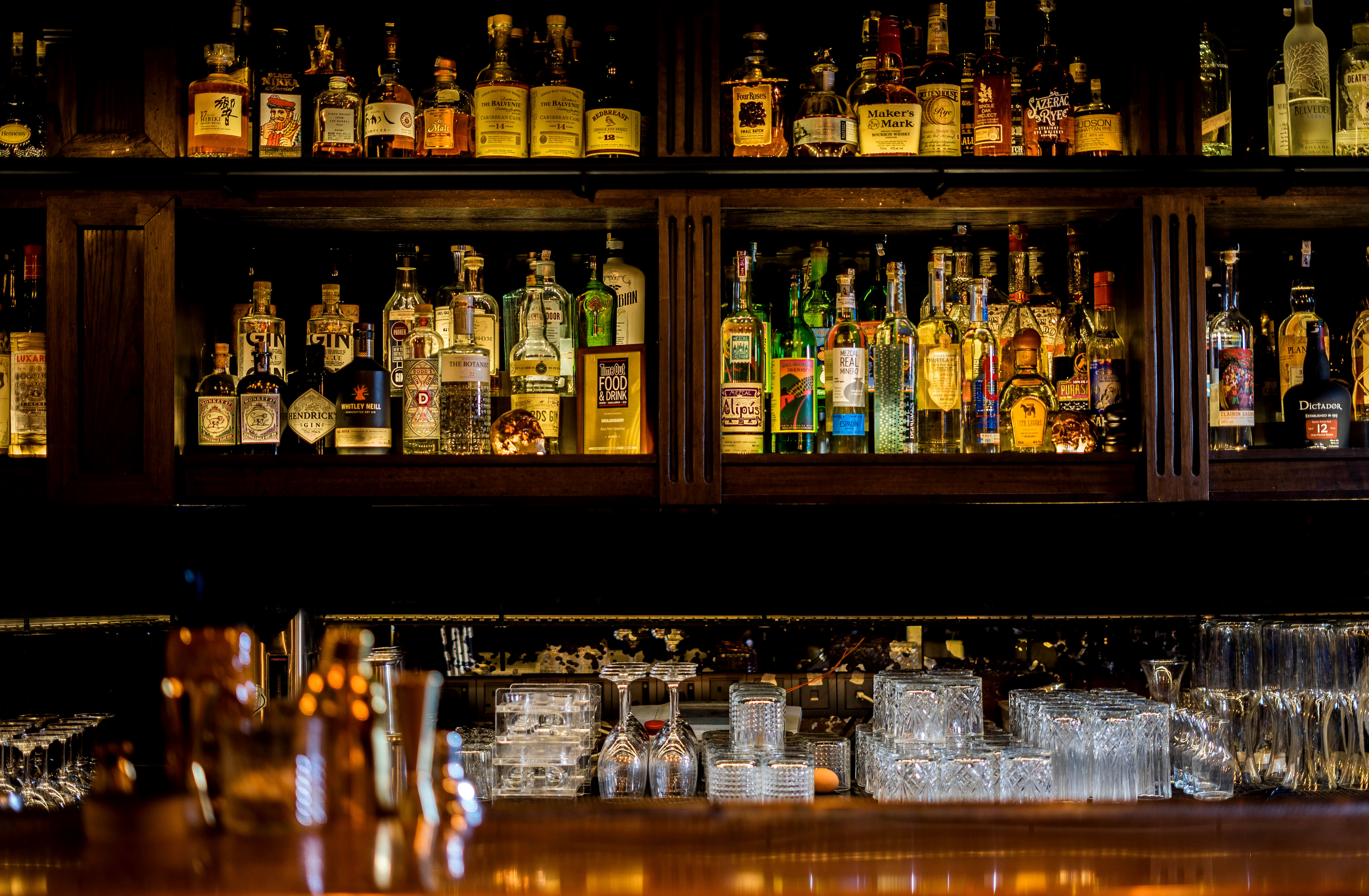 Herein lies a room with a sort of dapper-masochistic vibe (if there was ever such a thing) afforded by 238 tiny copper-plated skulls plastered against the walls. A speakeasy? Hardly, according to its founders, despite the hidden location behind Plaza Damansara's Huckleberry Food & Fare. You have to hand it to them, they know how to intrigue, but they master in one-of-a-kind cocktails. Ladies Night on Wednesday is complemented by soul and retro numbers, and true hip-hop lovers should lock in Friday and Saturday.
Ask for: A 'Whiskey Sour' or 'Gin Fizz', as they say, both are amazing. Keep in mind that all cocktails pack double shots or 5cl; the standard pour in the world's top bars.
Address: 2M Plaza Damansara, Jalan Medan Setia 2, Kuala Lumpur
Open from: Tuesday-Saturday, 7pm-3am
Tel: +010 960 0498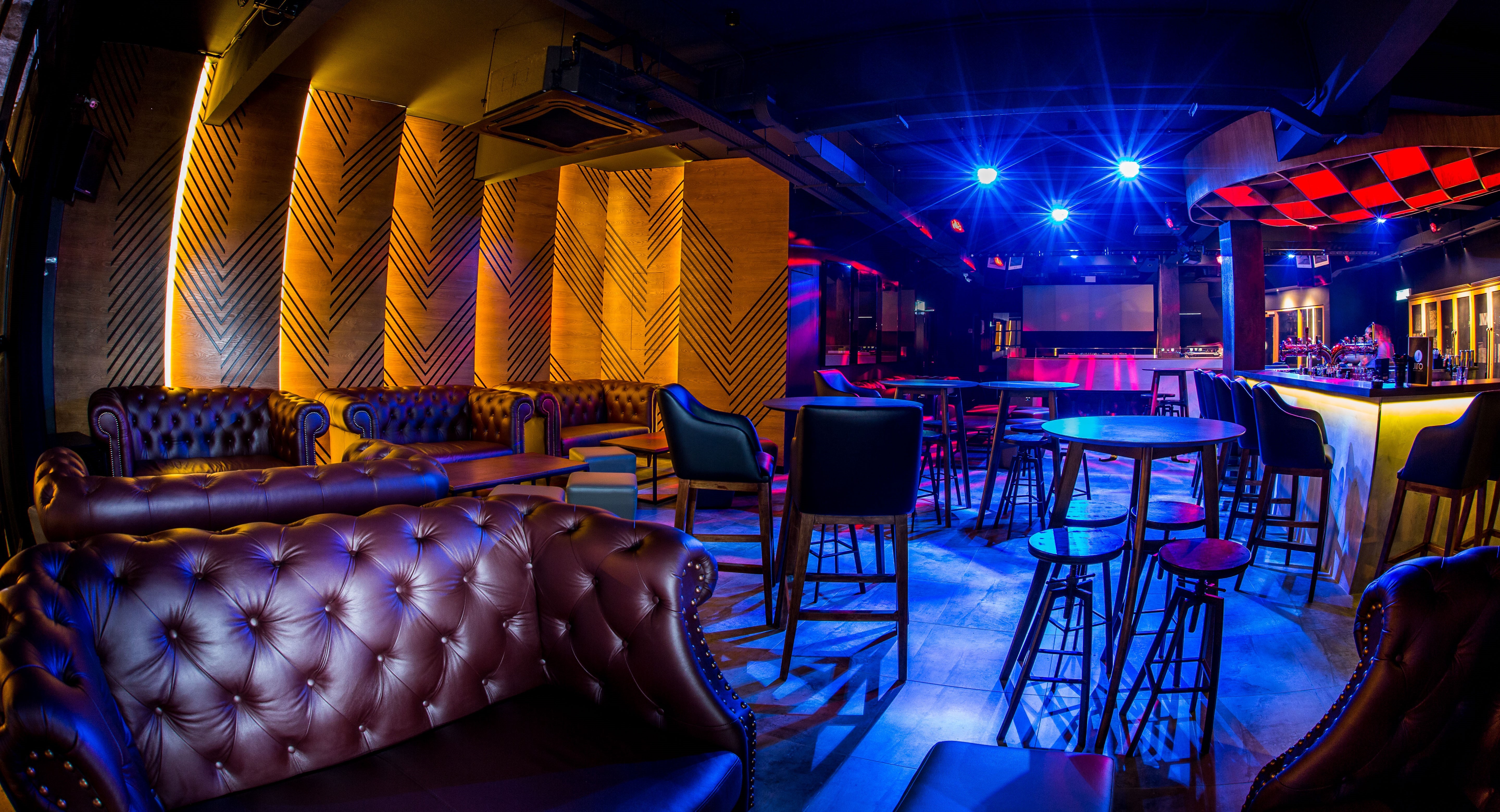 You can't really go wrong with a club — although many have tried and failed in Telawi, Bangsar — which actually paves the way for Jiro to shine. It's the place you go to test your bravado against the sweaty crowds on the dancefloor, unless you nab yourself a window-side leather couch. It's loud, they've got a number of baristas, and closes at 4am on Fridays and Saturdays. We wouldn't have a club any other way.
Ask for: Their signature cocktail called 'Flavalicious', a sweet and sour refresher made up of gin, peach liqueur and Smirnoff Ice Black Alco Pop.
Address: Jiro Kuala Lumpur, 61-1, Jalan Telawi 3, Bangsar Baru, Kuala Lumpur
Open from: Monday-Tuesday, 6pm-2am; Wednesday-Thursday, 4pm-3am; Friday-Saturday, 4pm-4am
Tel: +6017 250 8586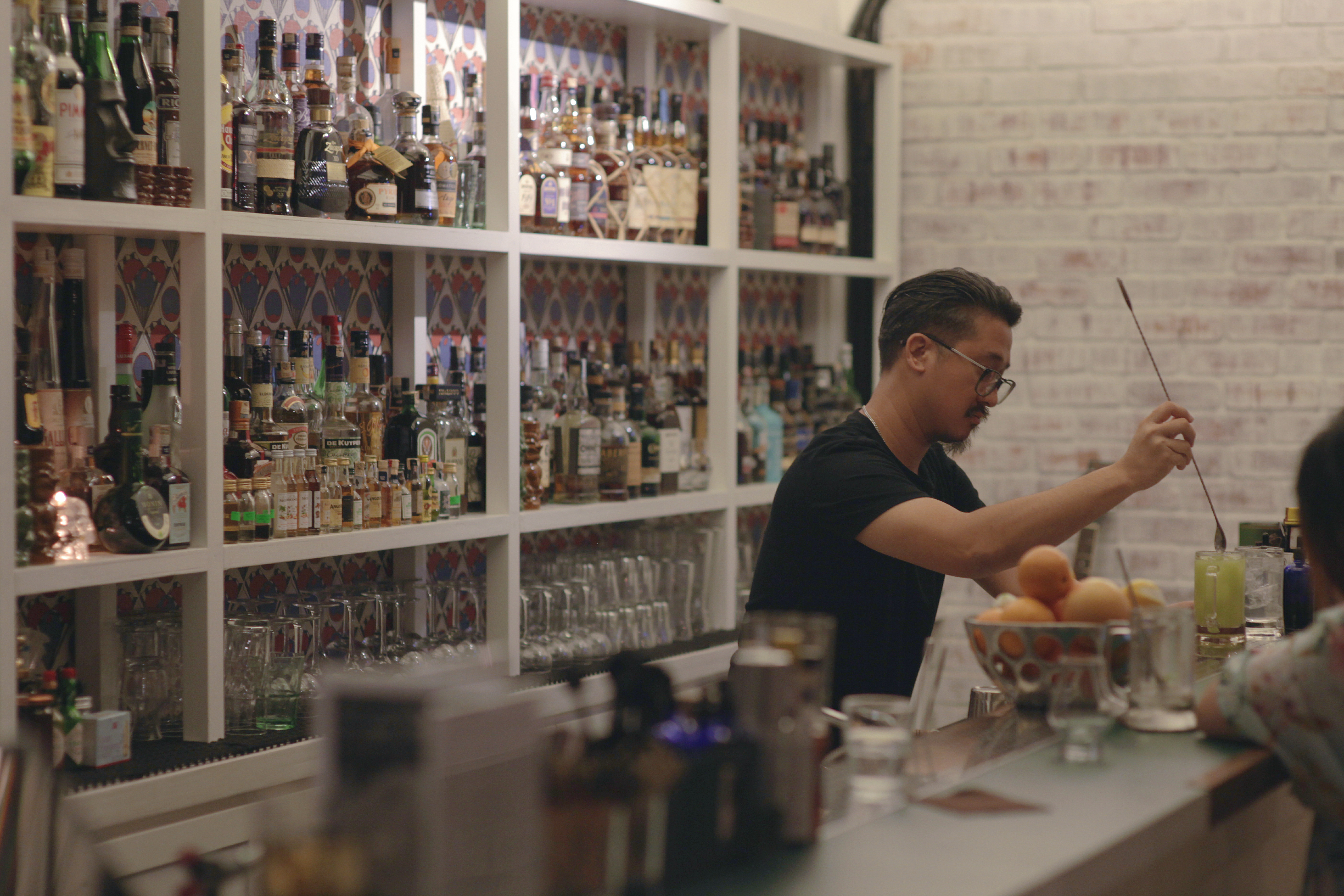 Very much a favourite for casual cocktail sips (read: leave the high heels at home), Coley is tucked behind the quaint cafe, DR.Inc. It's an unassuming location, and you'll think you've accidentally arrived at the wrong street. That's just its appeal. Coley is made to measure for contemporary cocktails with a twist; the whimsical brainchild of local bartender C.K. Kho. It's no shame Coley doesn't fit more patrons. We like it this way.
Ask for: The 'Gin & Tonic Soft Serve' is popular, but we hear it might not be on the menu very much longer. The 'Gin & Coconut' is a favourite, off the "koktel" menu that incorporates local drinks with alcohol.
Address: 8 Jalan Kemuja, Bangsar
Opening from: Tuesday-Saturday, 5pm-1am; Sunday, 12pm-6pm.
Tel: 019-270-9179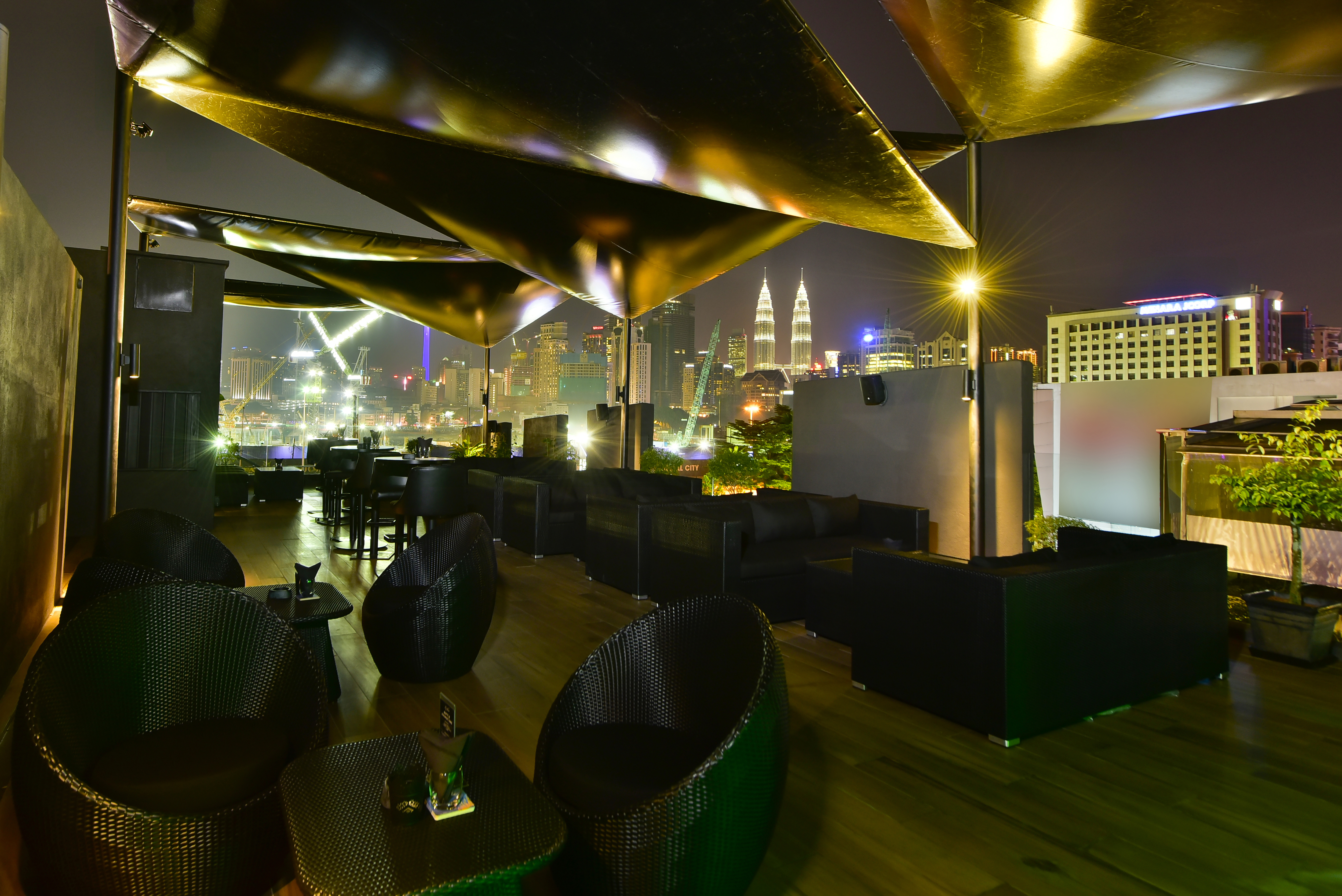 Cocktails and views of the Twin Towers are bedfellows in this metropolis. Case in point: Marini's on 57 and TripAdvisor's favourite; SkyBar. The Twin Tower views are great (except when they're not), but at current, Le Noir KL, a spin-off of Singapore's Le Noir, takes the spot for the best terrace bar. Why, is largely due to the three-story building's use of space; live music on the first floor, a club on the second, and an open-air bar on the third. Limit yourself to a few drinks because TREC is the kind of place you want to be seen at. Pay for your drinks, then wander into any of the other establishments in the vicinity that look inviting.
Ask for: Le Noir's cocktail list is curated by world-renowned New York mixologist Joseph Boroski, with house favourites being the 'GNT with fresh botanicals', 'Le Noir Mojito' and 'The Real Long Island Ice Tea'. Look really cool when you take your order one step further by asking for bartenders by the name of 'Bong' and 'Boy'.
Address: Unit H-G-07, The Hive, TREC, Lot 435, Jalan Tun Razak Seksyen 90, Kuala Lumpur
Open from: Sunday–Thursday, 5pm-3am; Friday–Saturday, 5pm-5am
Tel: +60 3 2110 4331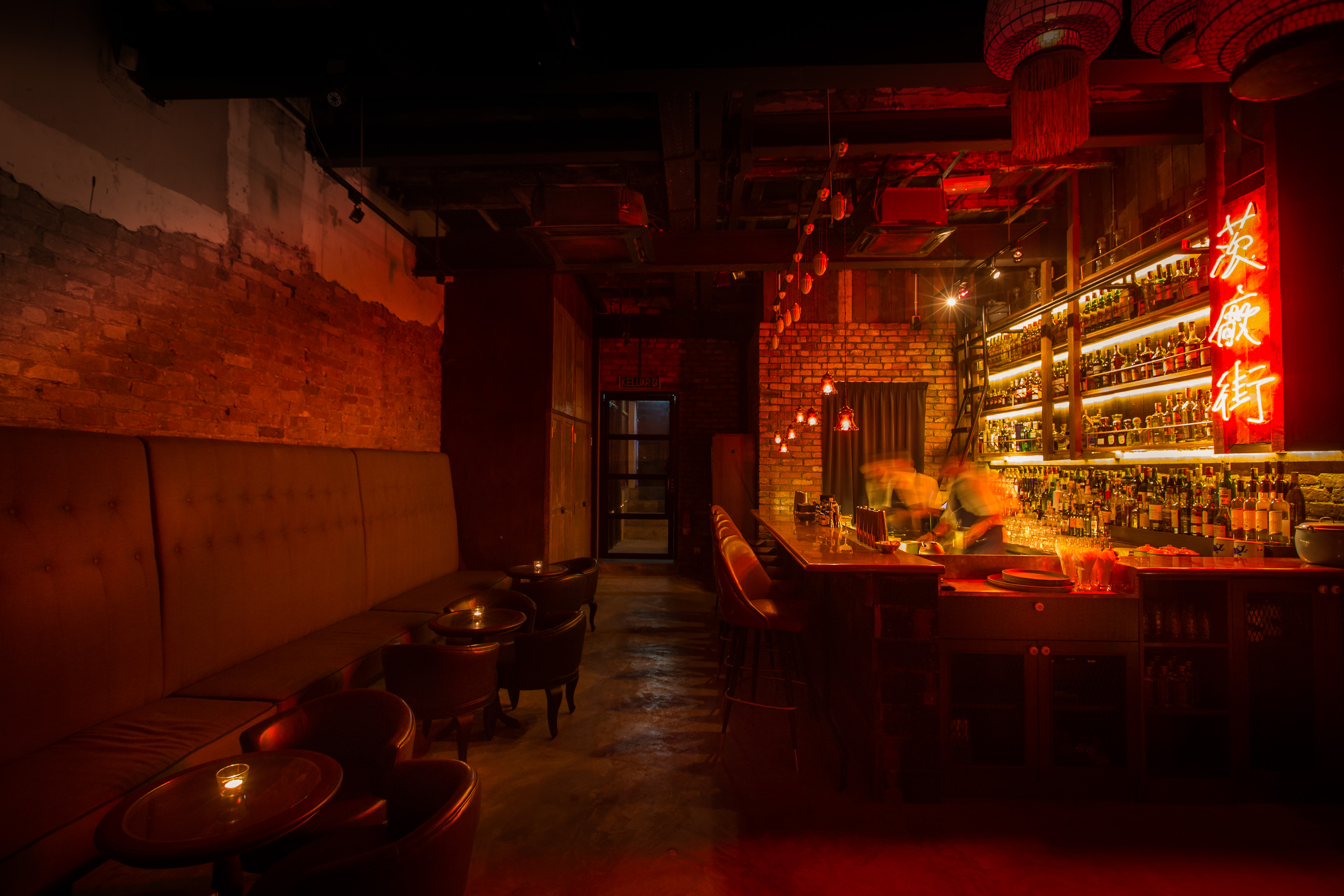 Few things make you feel as cultured as walking into a place known for its bespoke refreshers, where perhaps half the people you know have only heard mumbles about. To that we say this: Chinatown by night, past the operating hours of markets and eateries. This watering hole is so hidden that it even makes good for a rendezvous. We hate to be the ones that spoil the secret for its small group of regulars, but in keeping with truthful journalism, here goes: the bar lies behind an unassuming, old toy shop.
Ask for: The 'Asamboi Tequila Shot'. It's their own in-house infusion with a sweet and savoury start, and a soft finishing. But who stops at just one shot? Top your merriment off with a nutty, buttery shot of Pandan Rum.
Address: 150 Jalan Petaling, Ground Floor, 50000, Kuala Lumpur
Open from: 6pm-2am
Tel: 603 2022 2888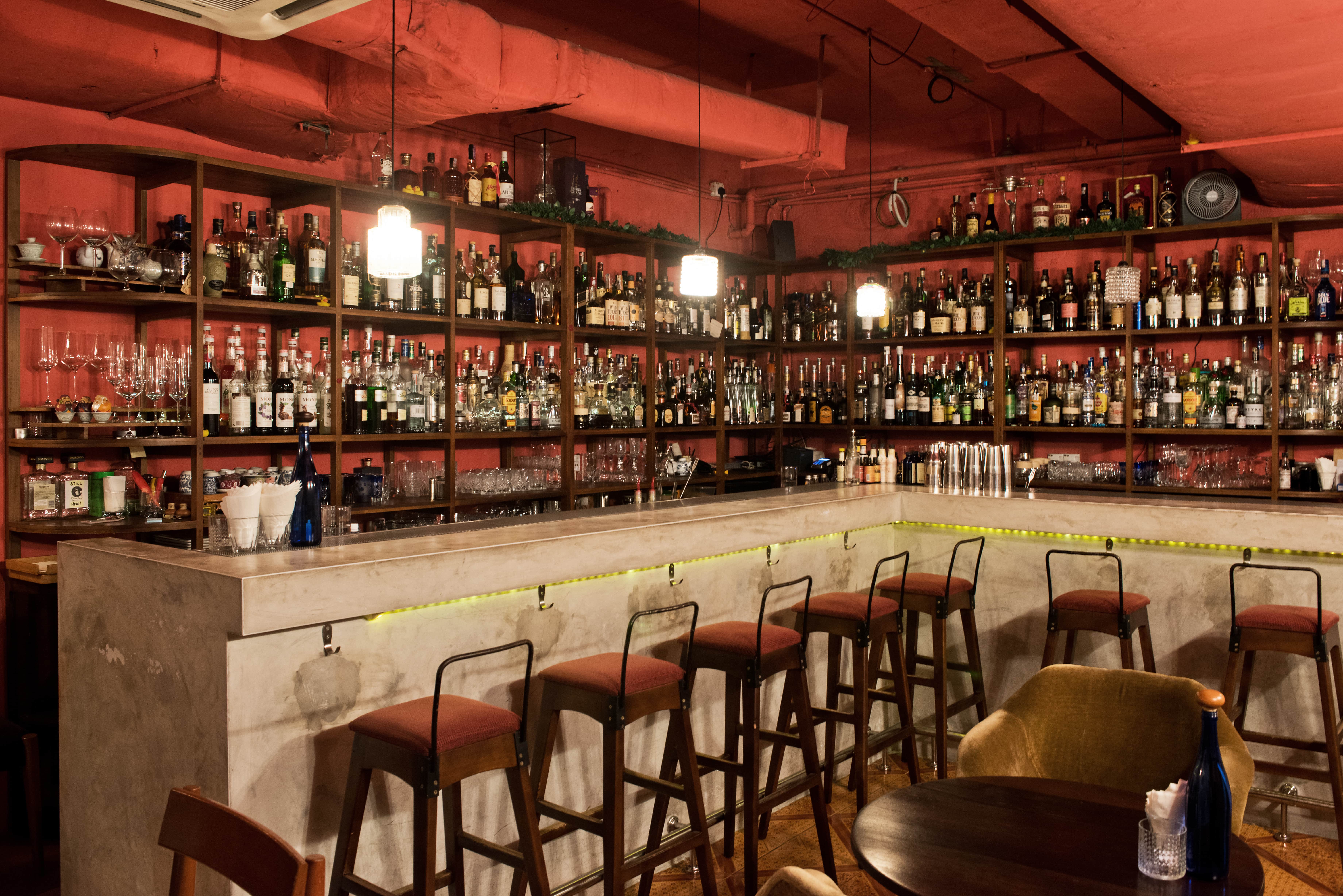 O+A was, and still is, one of the best speakeasies around. Their call to fame — besides opening its "No Entry" doors smack on speakeasy-bandwagon o'clock — are their thoughtfully crafted cocktails. We say this with love because true romance comes in the form of a 'surprise me' blend of spirits. The best thing about this space is its slightly out-of-the-way-address which hides from the eyes of most people on their way to the usual nightlife hubs. Changkat, we're talking about you.
Ask for: If omakase isn't your thing, we urge you to reconsider, especially since their menu tends to be seasonal. Otherwise, hope the 'From the Malaya Barrel' is on the list for the day. It's summer in a glass.
Address: Lower Ground, Ampang Bangunan Ming Annexe, Jalan Ampang, Kuala Lumpur
Open hours: 5am-1pm
Tel: +603 2148 0122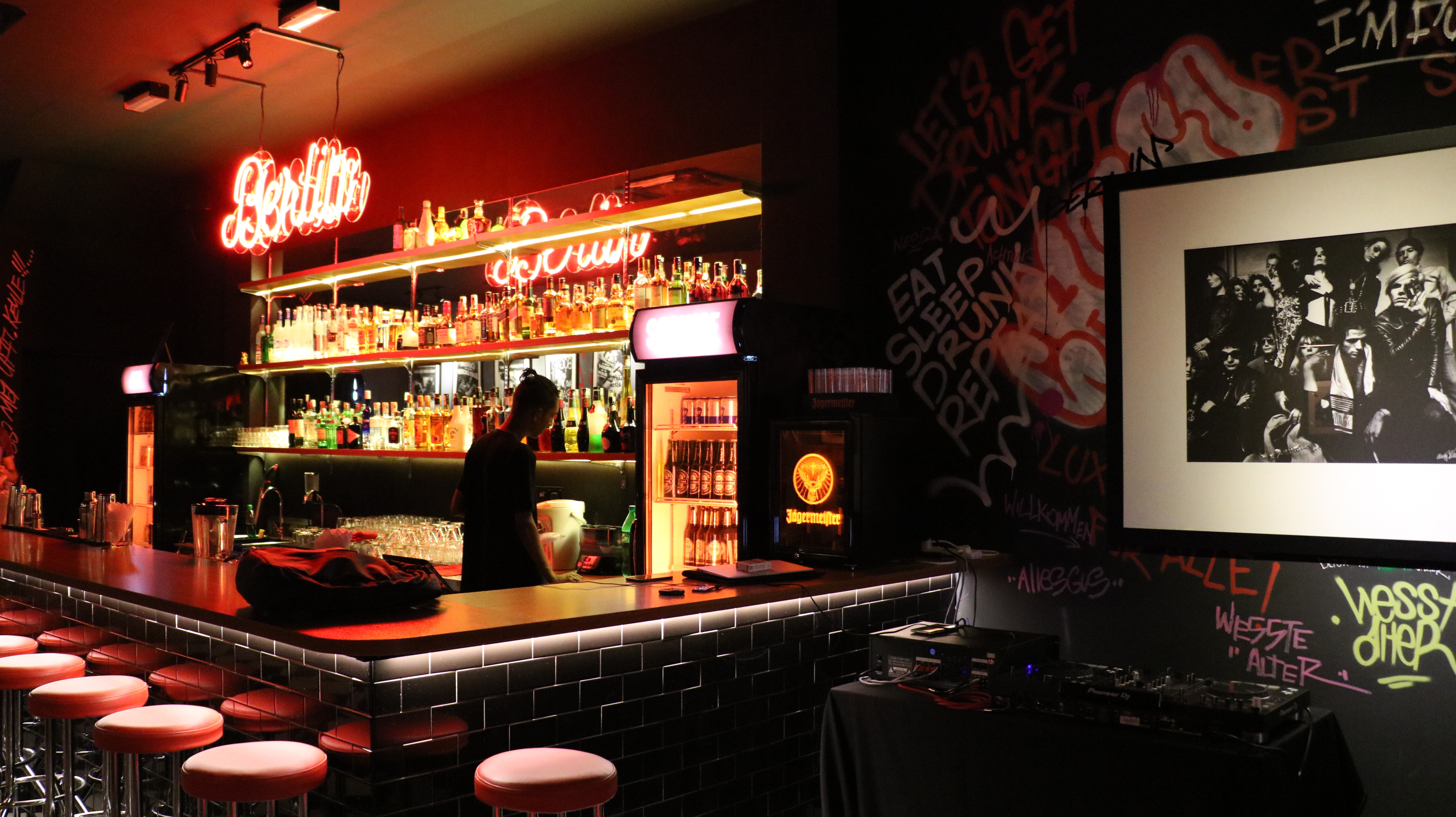 Re-inventing the speakeasy culture in Kuala Lumpur takes more than slapping on a destination theme and placing a renowned mixologist behind the bar — but it's close. Find a red door with a neon-lit sign that reads "Ich Bin Ein Berliner" and you're here. The bar borrows flair from the edgy streets of Germany's capital, styled with a brick bar and graffiti walls.
Ask for: 'The Lustgarten'; their signature cocktail named after one of Berlin's most famous parks on Museum Island. It's mild and fruity, with a hint of sourness, served with edible flowers.
Address: 208, Jalan Tun HS Lee
Open hours: 6pm-2am
Tel: +603 2022 2111
Cheers to great bars everywhere. 
Photo credit: Main.