So you've definitely seen pictures of the Chanel Spring 2016 Ready-To-Wear runway show at Paris Fashion Week all over Instagram. Proud mum Kris Jenner was there live-posting shots of Kendall Jenner, who lead the catwalk, while Cara Delevigne, soon to be ex-model, sat front row cheering on her bestie.
But that's not what's gotten everyone buzzing.
This season's show was themed around travel — for the second time, actually. In 2012, Chanel had their Spring couture show in a full-size replica of an aeroplane. This time, Uncle Karl transformed the Paris's iconic Grand Palais into a Chanel airport, or the "Aeroport Paris Cambon". Naturally, we're all over the Chanel Spring 2016 Airlines-themed show and here's telling you why:
#1 Your Travel Buddies are Everything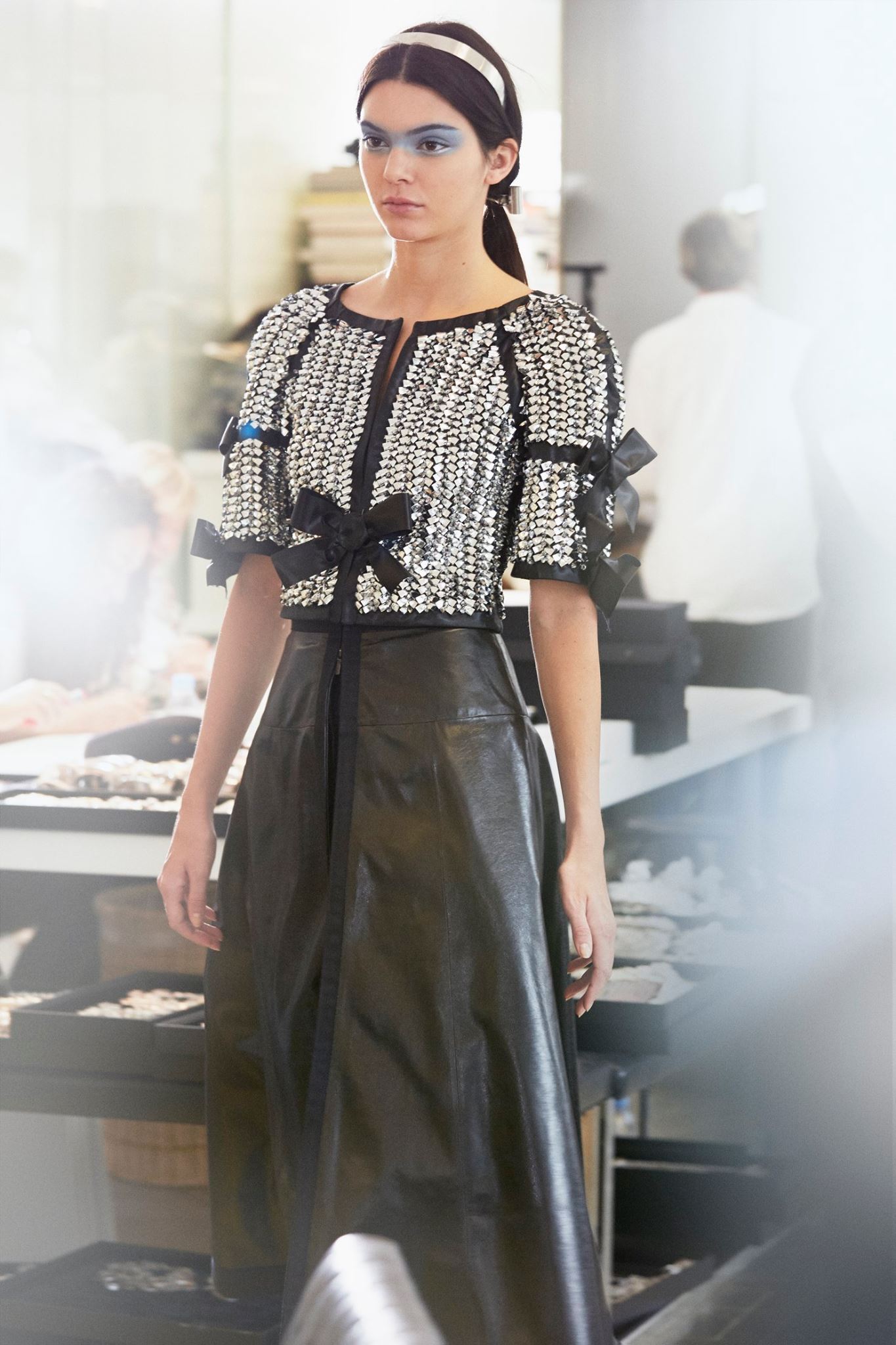 It's all about who you know in the fashion world, just like who you vacation with in the travel world. Speaking from experience, you never truly know your partner until you take that first trip together (ahem). First-class tickets were given to Chanel's latest face for their eyewear campaign Lily Rose Depp and her mother Vanessa Paradis, also a face of the brand since 1991. The usual models took to the catwalk, Edie Campbell opening the show, and also including Mica Arganaraz and Anna Ewers.
#2 Comfort is Never Overrated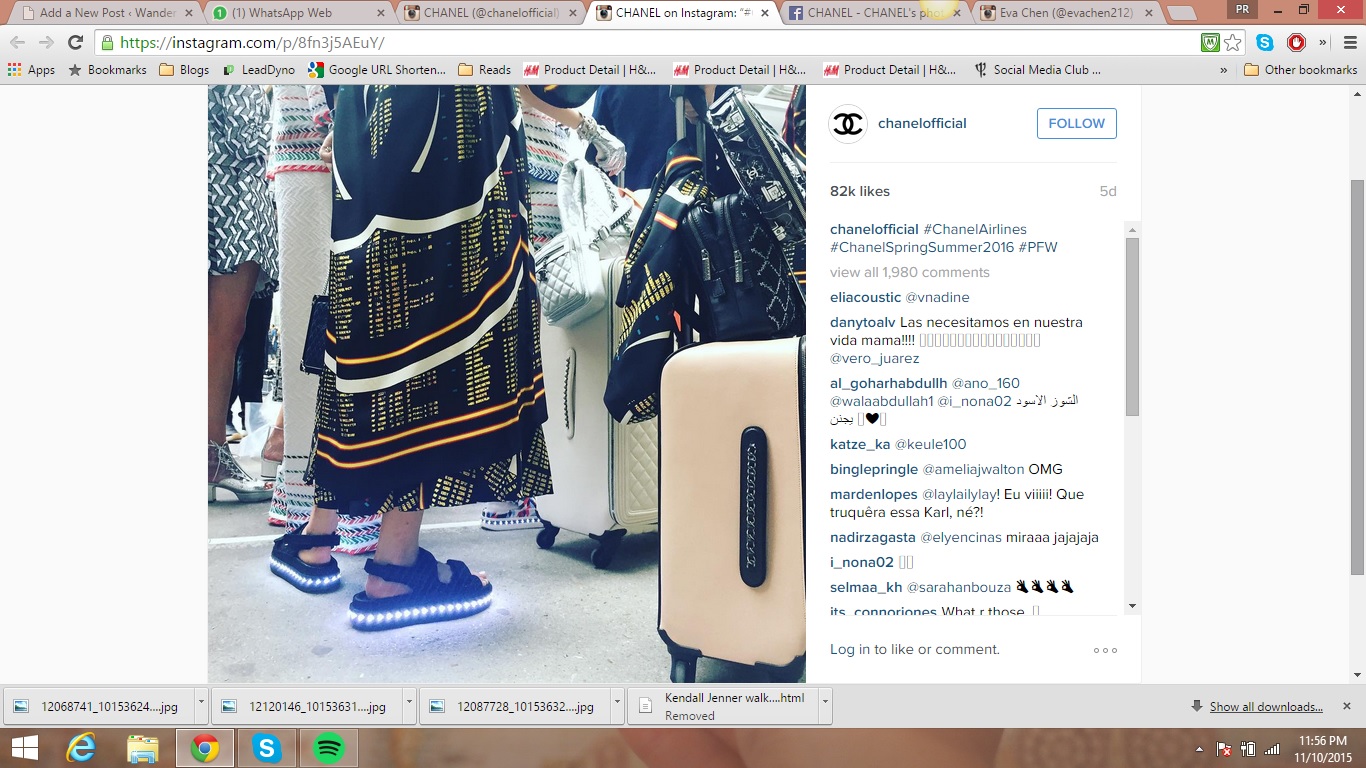 Nomad fashion is a style of its own. Comfy pants, maxi dresses, breathable materials and sheer tops… bonus points if they don't wrinkle. The collection featured pieces debuted on the Chanel app prior to the show, seemingly inspired by the theme of it all; with plane motifs, wide leg pants and aviators to hide jetlag-guilty eyes (or a thick dash of blue eyeshadow swept across the eyelids. Perhaps this make-up trend is too couture for the terminals).
#3 Have as Many Luggage as You Have Totes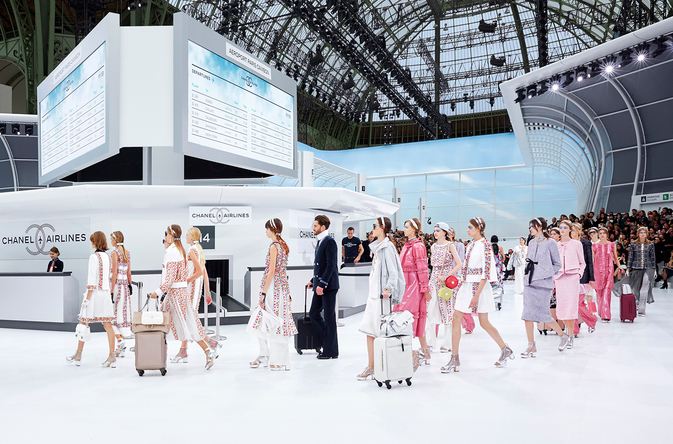 While we were breathless with anticipation for the garments, we were even more excited at all the luggage towed down the runway — now you'll have more reason to look alive at the baggage carousel (always a drag). White, beige, pink, sparkly, textured — why just have one luggage, right? It's not like anyone just has one handbag either. It's time to make 2015's Christmas wish list…
#4 'Classic' Does it Anytime, Anywhere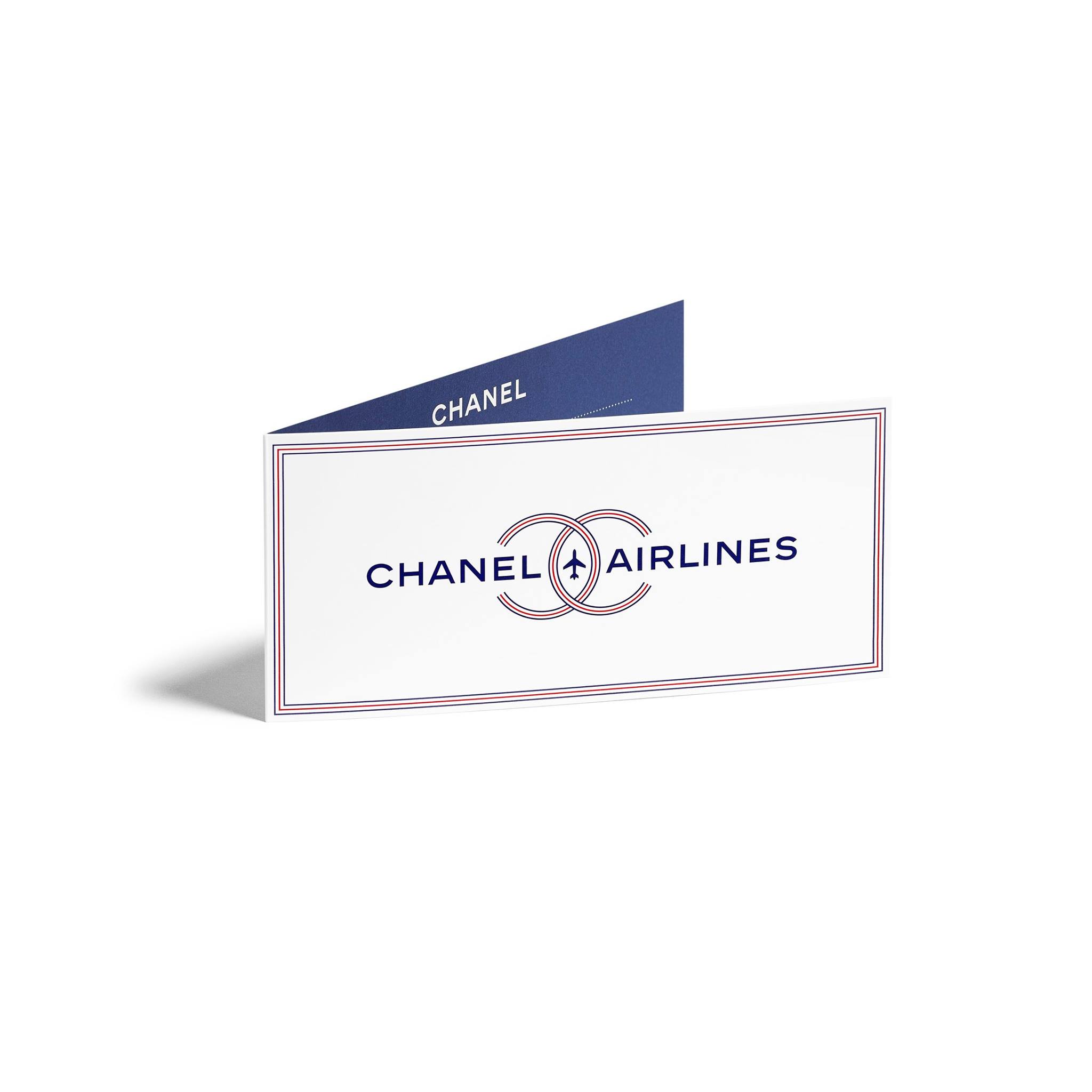 Ah, the Golden Age of Travel. The 60s and 70s were the most memorable years in aviation. All-female cabin crews hailed as the 'it' girls, the cheeky competition between airline companies and provocative ads that made the history books. Five decades later, this collection gives a nice nod to the past with airplane-shaped brooches, reminiscent of the very ones given to frequent fliers way back when, but in a whole new fashion.