It's getting cold out, which means you really don't want to move anywhere unless of course, it's to a tropical island with copious amounts of Piña Colada. Barring the fact that you're actually bothered to take a plane anywhere (thanks, snowstorms, and crazy expensive tickets), it also means there's plenty of time to Netflix and chill. No, we don't mean do the dirty…we actually literally mean chill in front of the TV while watching Netflix. Here are five Netflix TV shows that will actually take you travelling while hanging out in your PJs all day.
Read also: Movies That Will Inspire You to Travel + The Perfect Snacks
#1 Planet Earth
Filmed over five years and narrated by Sir David Attenborough, this landmark series transports nature lovers from the Himalayan Mountains to the depths of the ocean and everywhere in between. So how good is it really? This groundbreaking production won four Emmys, including Outstanding Nonfiction Series. Plus, it was filmed in High Definition, with the crew going to crazy lengths to get certain footage like camping out for days in camouflage for a one-of-a-kind experience.
#2 An Idiot Abroad
What began as a way to torture their friend Mr. Karl Pilkington (who has absolutely no interest in travelling) has become one of TV's funniest travel documentaries helmed by Ricky Gervais and Stephen Merchant from The Office fame. The poor and hapless Pilkington is sent around the globe with no clue as to why he is visiting certain countries, and the comedic value comes from his reactions to cultural differences and idiosyncrasies he experiences. Definite laugh-out-loud moments here!
#3 Chef's Table
If you haven't watched this show, you need to start now. Chef's Table is a 6-part biographical film about chefs around the world – their passion, their food, their stories, their origins. And it'll make your mouth water, even as it makes you want to travel around the world to stuff your face. The first two seasons featured Michelin-starred chefs and fancy restaurants, but Season 3 showcases Virgilio Martinez and his restaurant in Lima; master of ramen Ivan Orkin in New York; and Jeong Kwan, a 60-year-old Buddhist nun who cooks in a temple in South Korea.
#4 Chasing Ice
One of the most important documentaries made about climate change, Chasing Ice shows how environmental photographer James Balog set up an expedition to survey and photograph glaciers around the world. It is a stunning revelation into one of the most extreme environments in the world and shows the precariousness of their future, as well as ours. One particular scene that will leave you devastated is a glacier calving of the Jakobhavn Glacier in Greenland which lasts 75 minutes.
#5 Outlander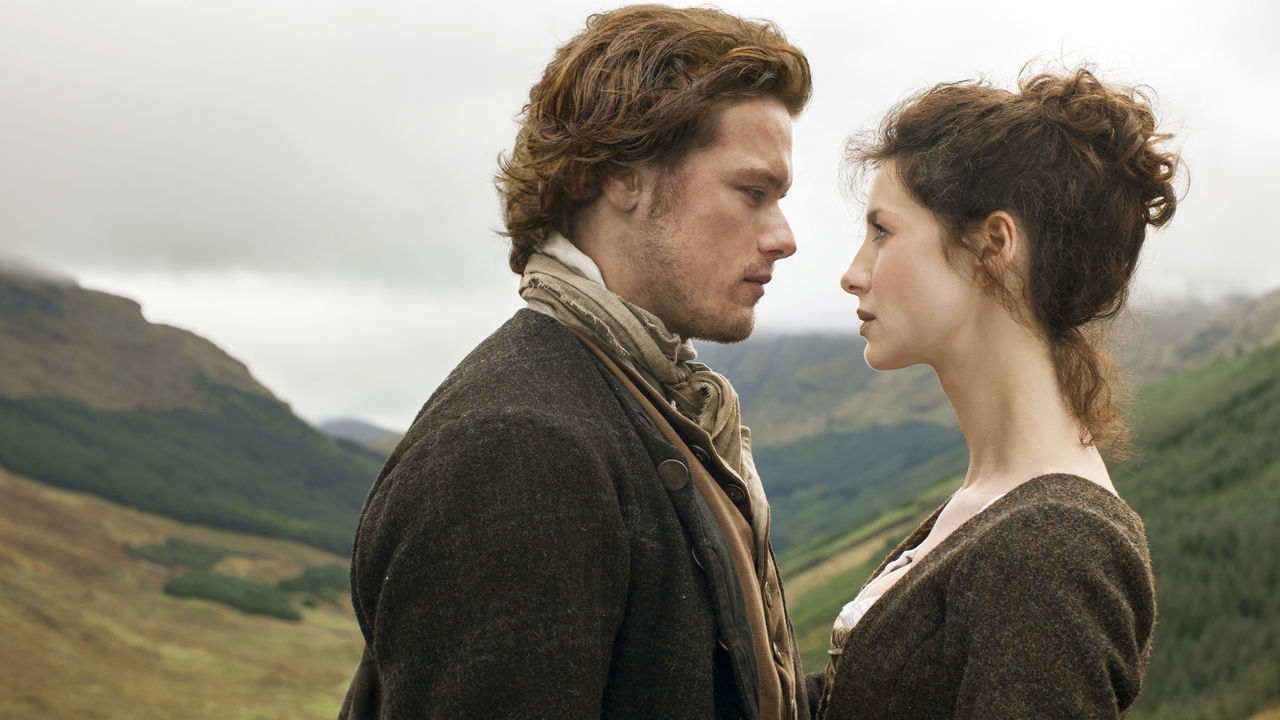 Ok, so technically this isn't a travel show, but the very good-looking protagonists travel across oceans (and time) in a swashbuckling historical romance drama that sees Scotland, France, the Caribbean and America as gorgeous, yet unforgiving characters themselves over 3 seasons. You might tune in for the off-the-charts chemistry, but you'll stay for the dramatic arcs and sheer production quality. Plus, re-watching their entire three seasons will tide you over #Droughtlander till Fall 2018.
Where will you go

next

?