Inside Angelina Jolie's favorite hotel, her home for 3 months while directing her new film in Cambodia.
Several feet up in the air while browsing the in-flight magazine, international celebrity and humanitarian Angeline Jolie (luckily) chanced upon Zannier Hotel's new development – a secluded retreat just a few short minutes from the town of Siem Reap. Phum Baitang Resort was just open for a few weeks, and her enquiry meant closing down the property as her new film began to start filming. Indeed this once-stricken land now growing tourist hub has a special place in Jolie's heart; the birthplace of her adopted son and now a place she called home for 3 months.
Phum Baitang means "green village" in Khmer and true enough the resort is comprised of beautifully-designed stilted villas (either with a terrace or private pool) that resembles the traditional Cambodian huts. Surrounding it all are lush gardens, lemongrass paddy fields (instead of rice), slender sugar palms and the occasional water buffalos straddling here and there.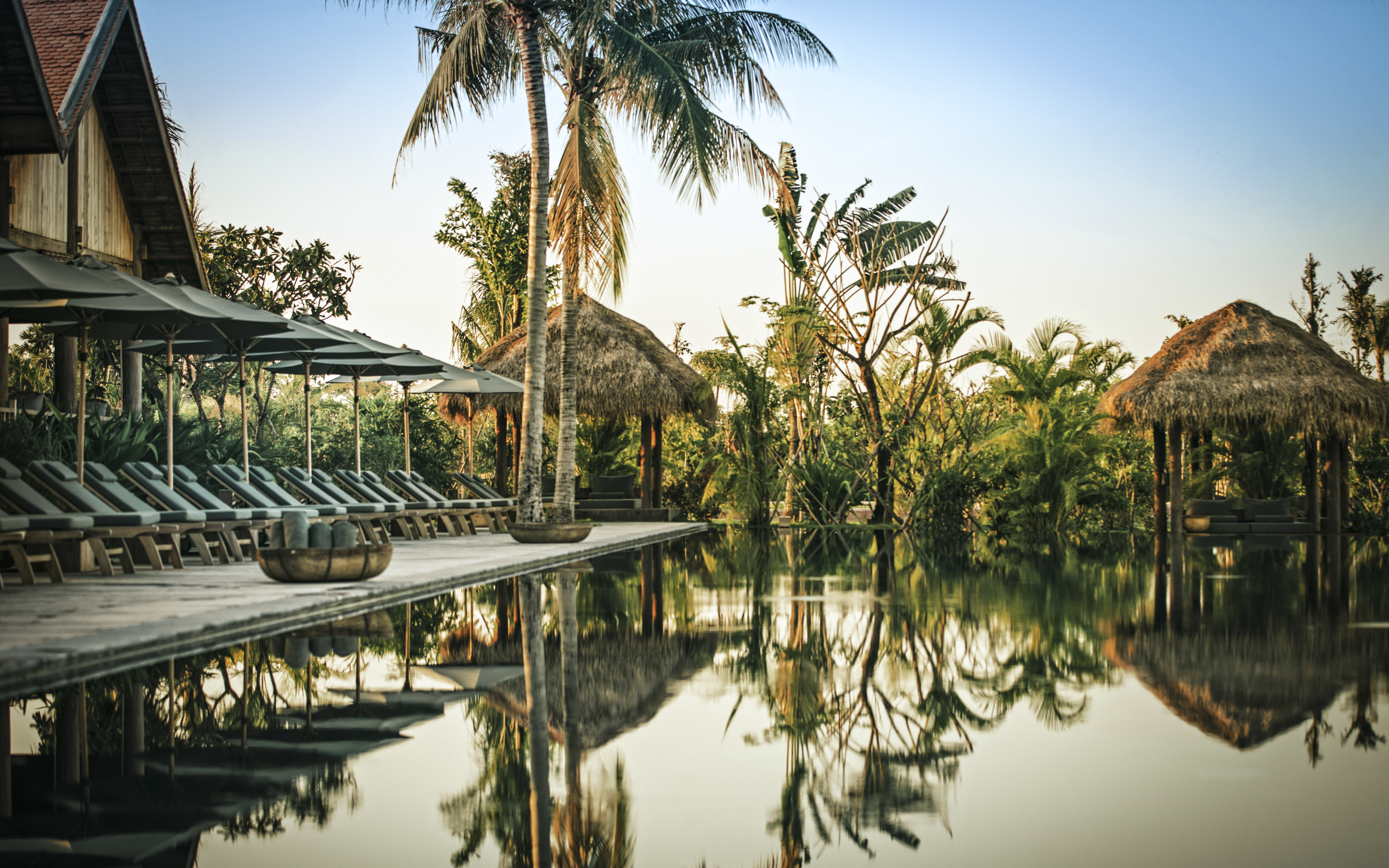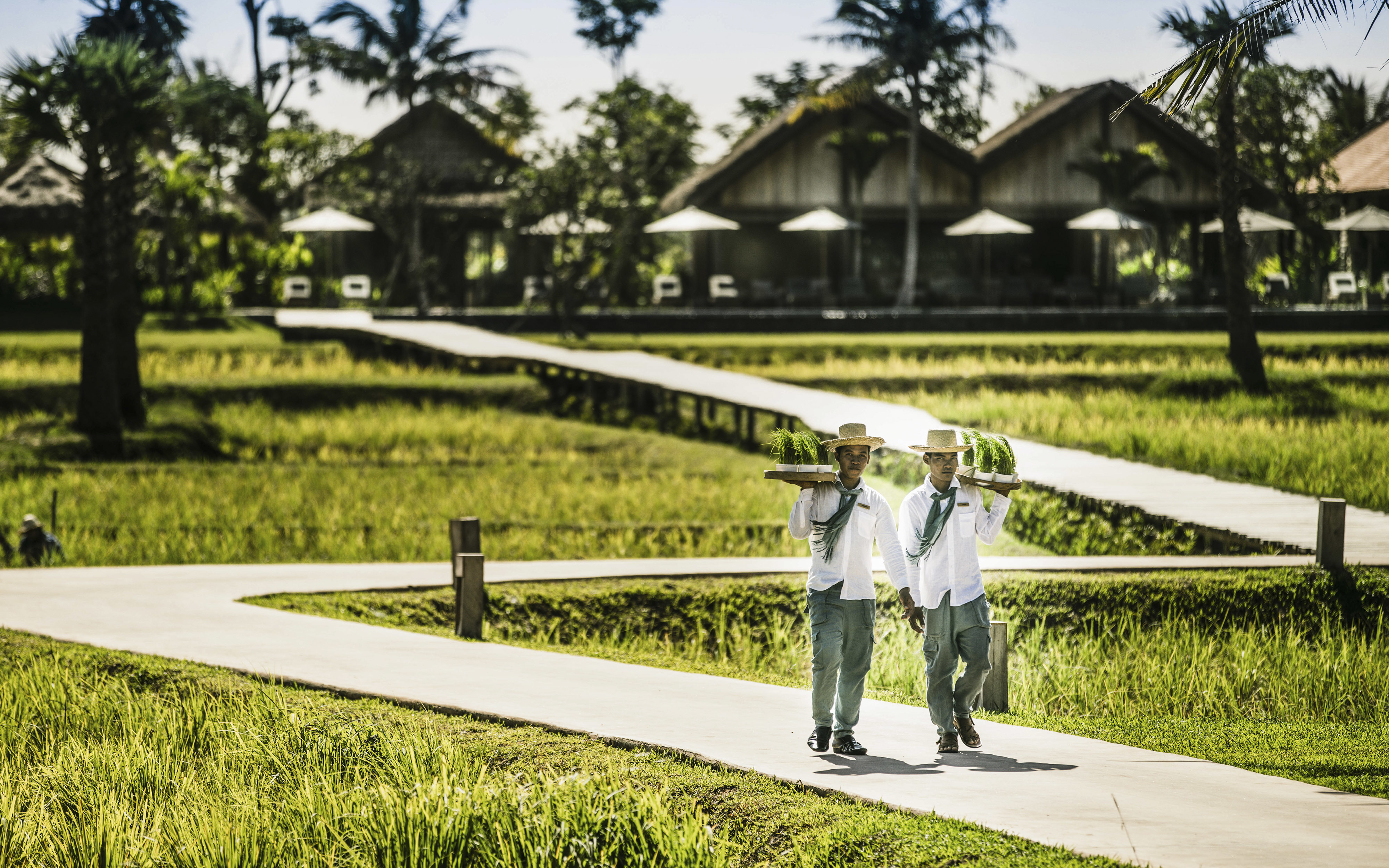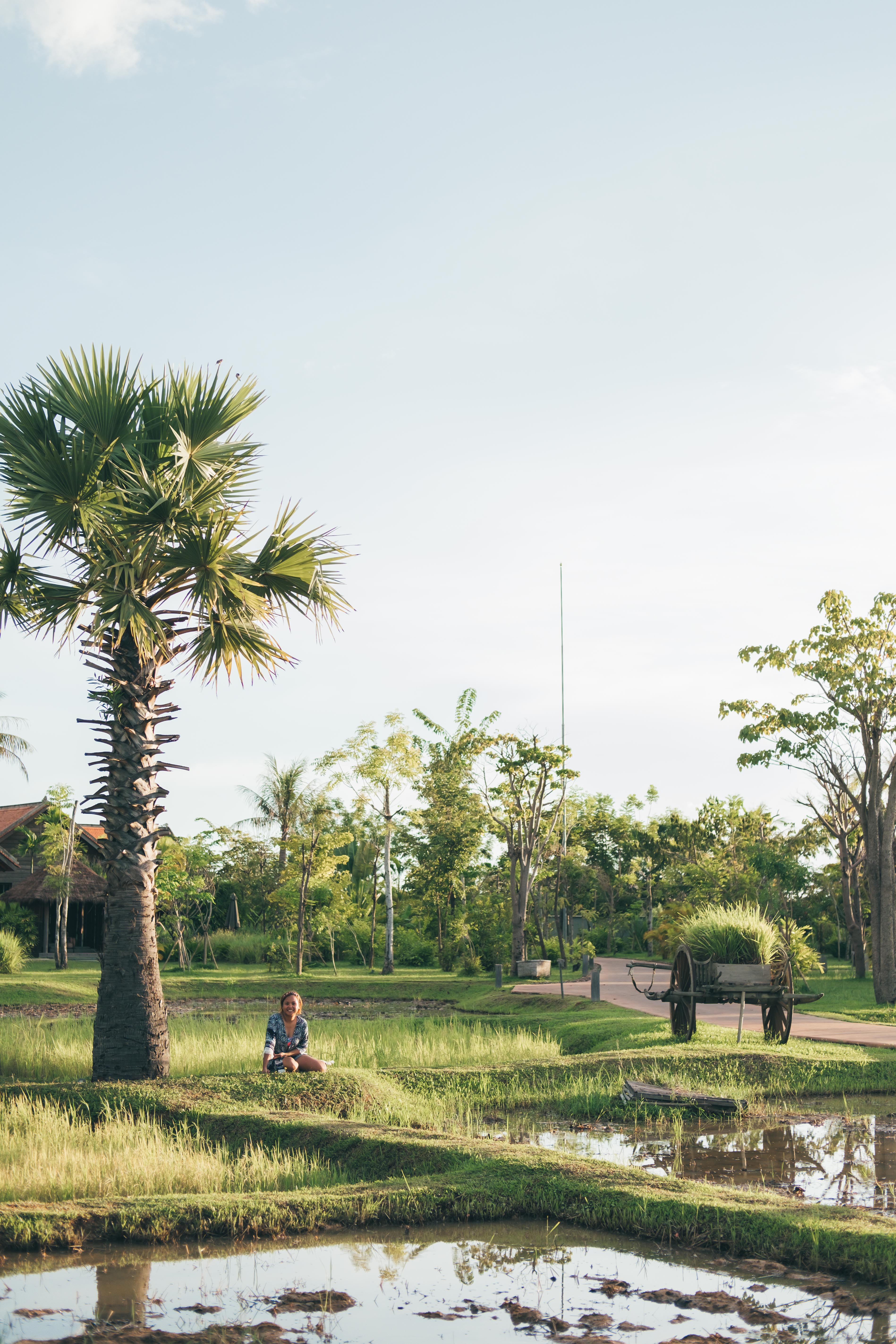 Villas
There are 45 spacious stilted villas inspired by traditional Cambodian houses – 20 with private pools and 25 with private terrace. We stayed at a Terrace Villa not too far off from the reception – although, you wouldn't really mind the quick walk because of the scenic ambience anyways. Our villa comes with a satellite flat screen LCD TV, comfortable twin beds, cosy interiors, and a large bathroom with an array of luxury toiletries. The interiors? Relaxing earth tones that complements the rustic exteriors of woven bamboo leaves and colonial-style rattan fixtures.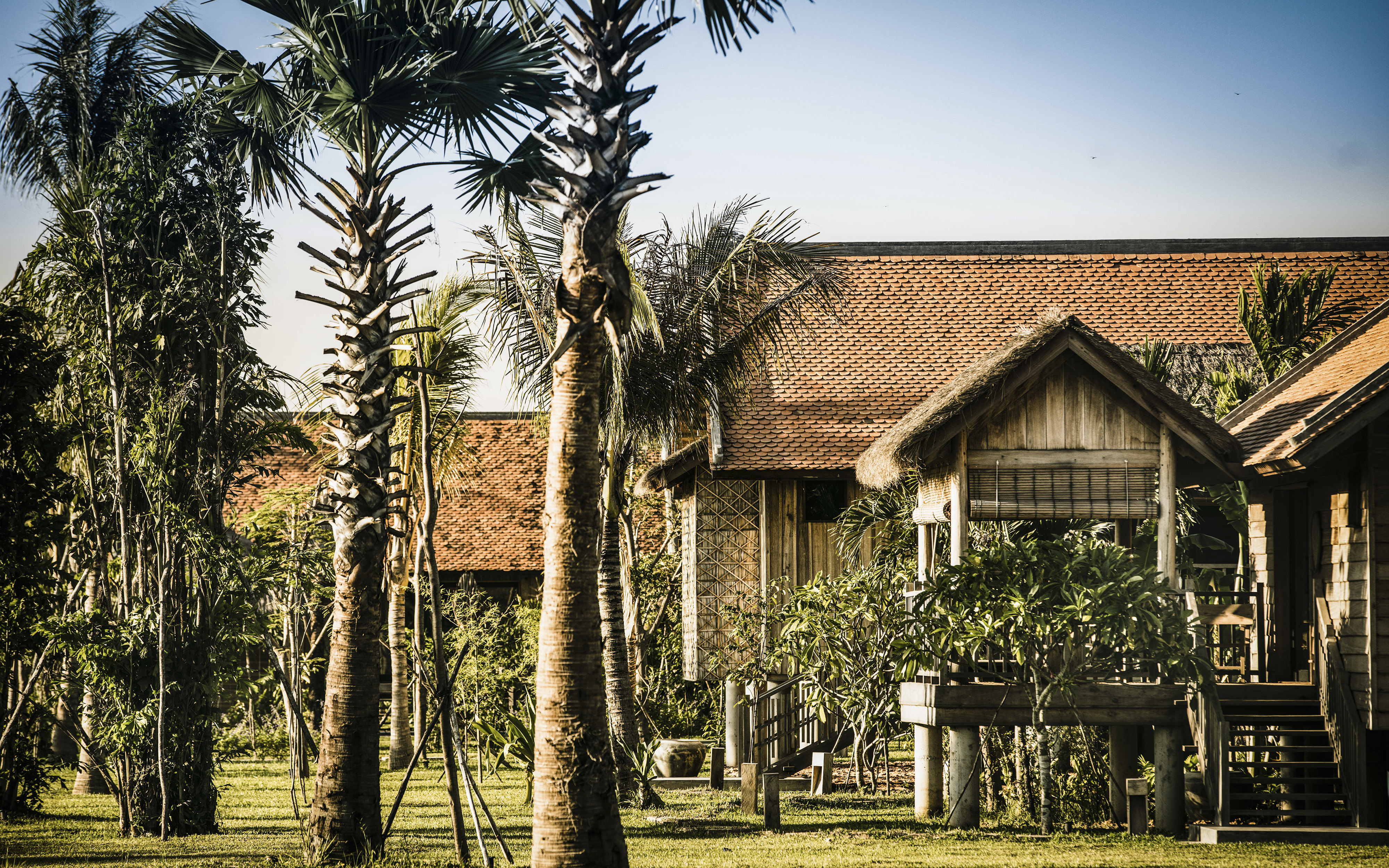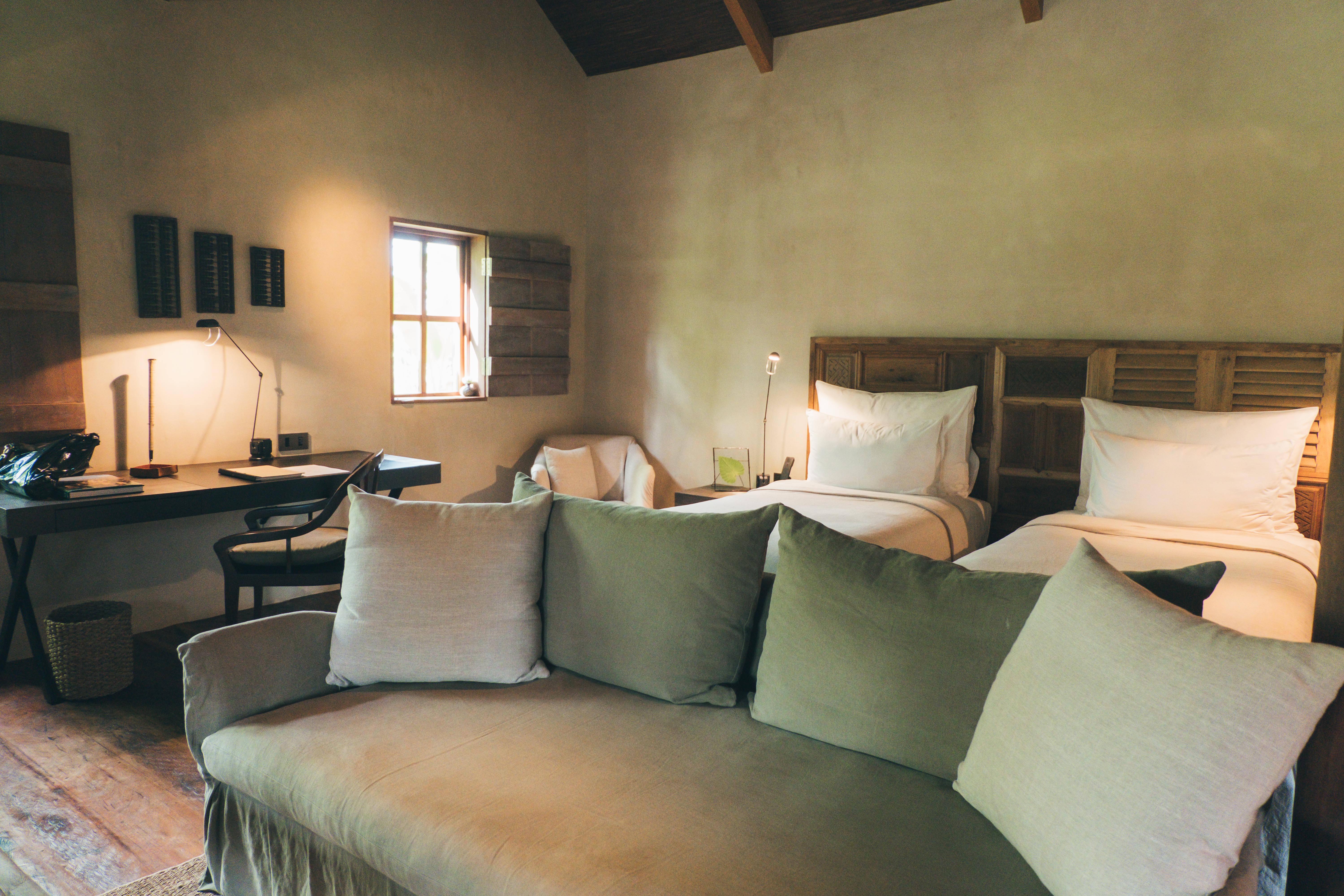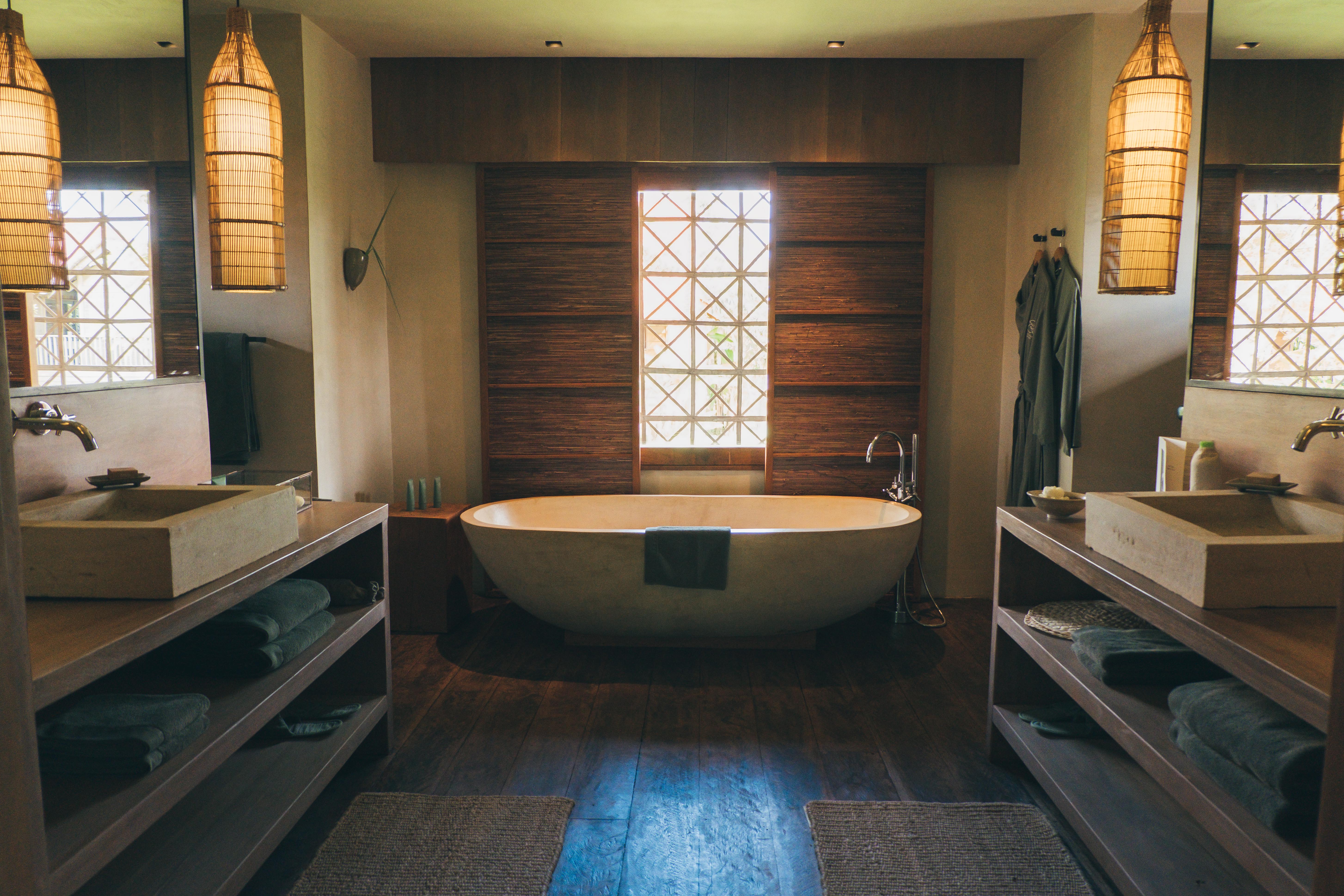 Food
Dining here is such as delectable gourmet experience considering all the freshest ingredients served that's homegrown in the resort. There are 2 restaurants in the vicinity: open-air and poolside Bay Phsar and Hang Bay near the reception – both picture perfect against the beautiful backdrop of the surrounding paddy fields. Bay Phsar offers local flavors, while Hang Bay indulges you with a delicious approach to international cuisine.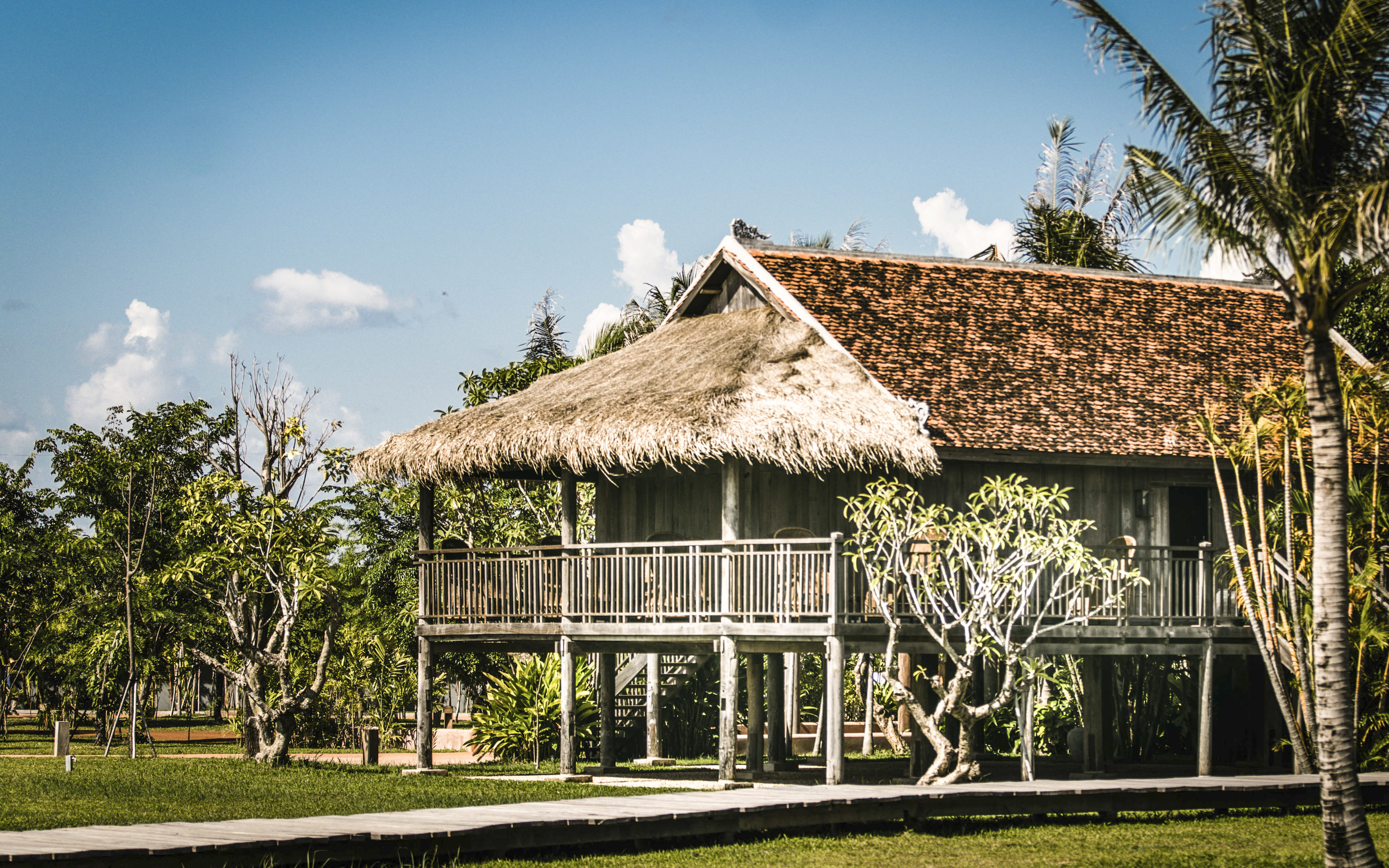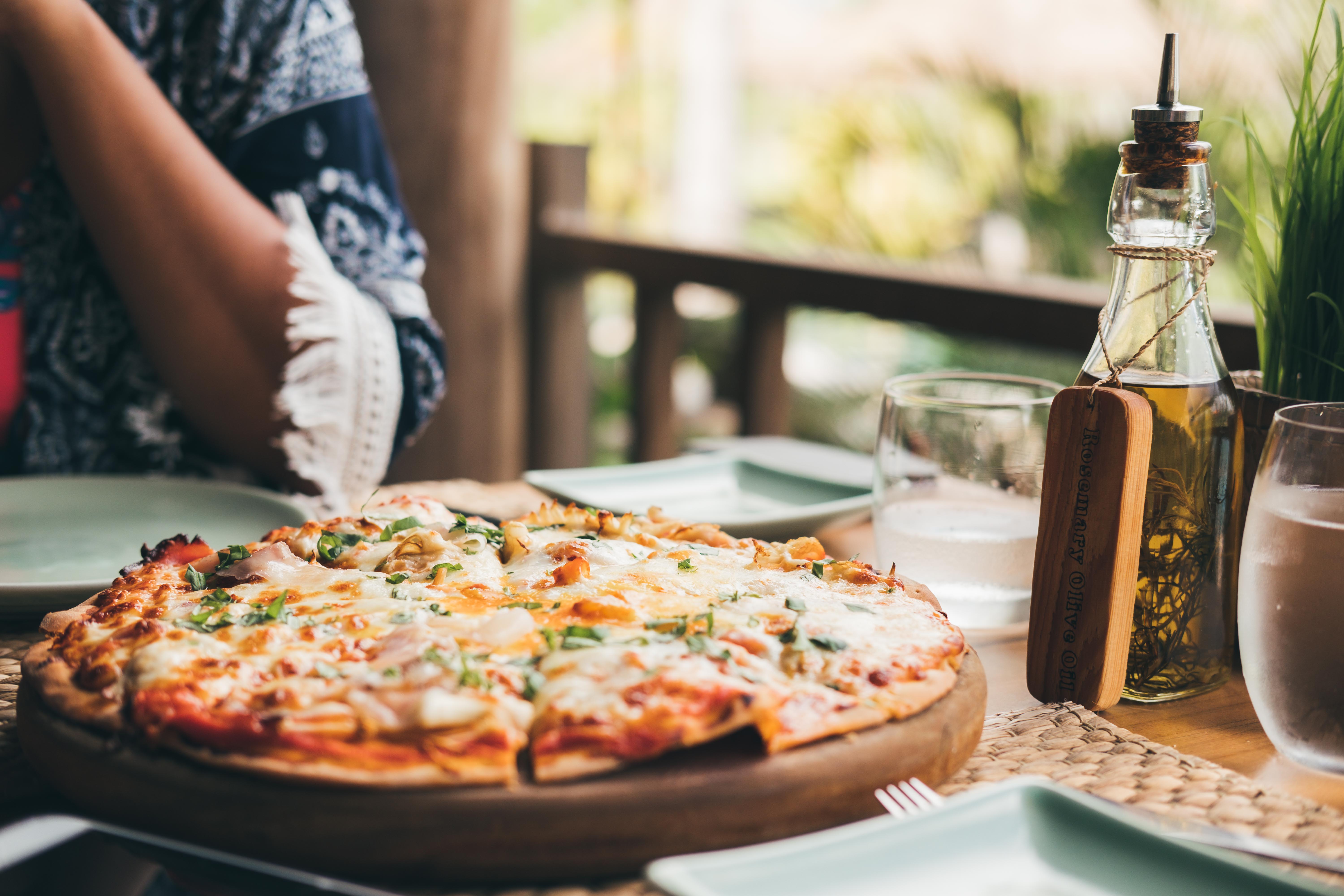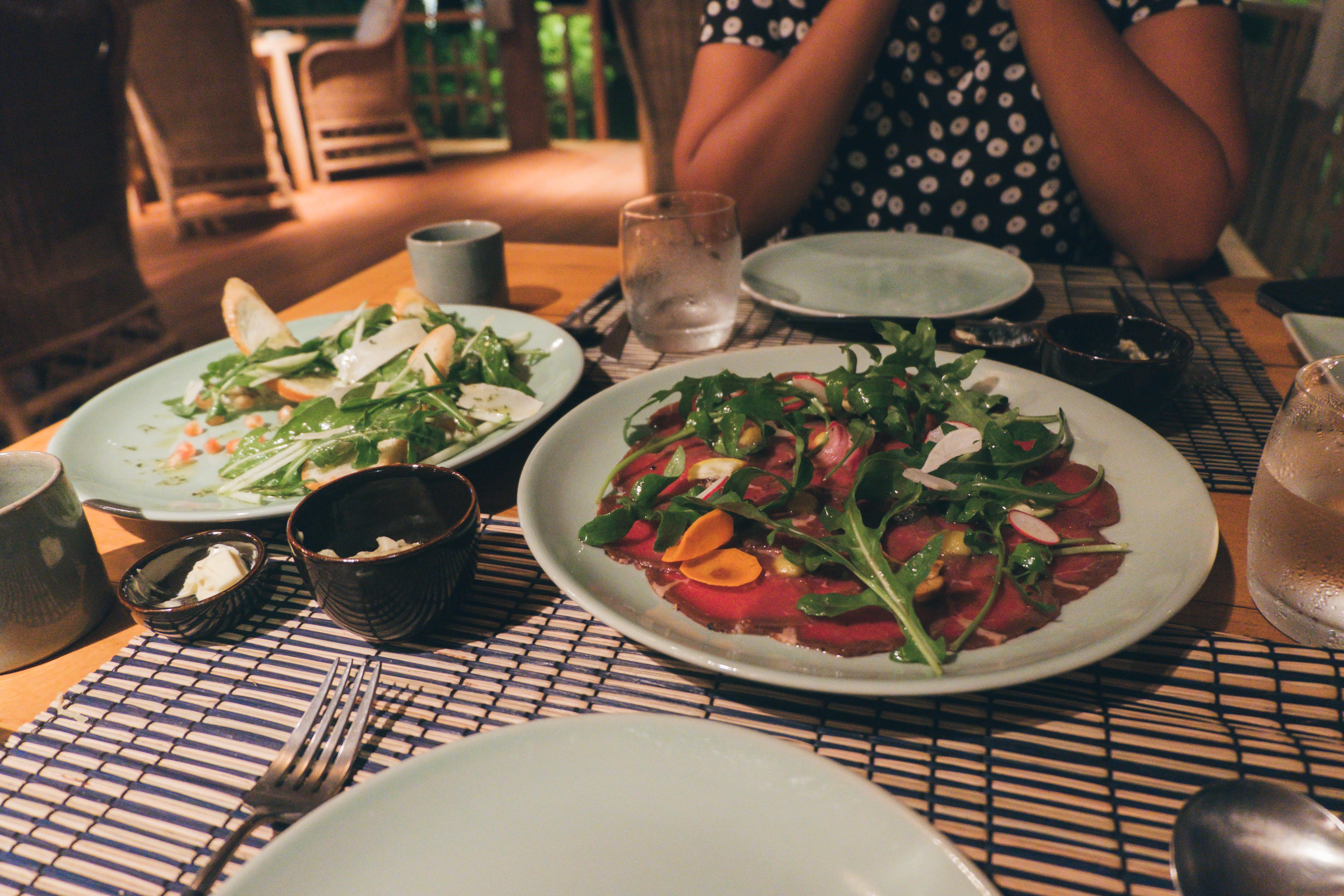 I recommend ordering one of the most popular dishes, the Crabmeat Salad for dinner, as well as the flavourful Smoked Beef Carpaccio and savory Candied Pork Belly – all meals light yet packed with so many flavors, you can't get over it!
Special shoutout to the wonderful resort staff for surprising my fellow guest with a sweet chocolate birthday cake decorated with macarons, plus a "light as a feather" chocolate tart!
Activities
Phum Baitang houses several activities to be done within the resort compound. Guests are free to use the cycles, which is mainly used to bike around going to and from the pool and restaurants. I particulary enjoyed this simple feature as it doesn't come often living in a very polluted city. Those who favour a more relaxing approach can take a dip in the infinity pool and lounge on the daybeds. In the afternoon, book a treatment in an impressive stone-carved Spa Temple that features a sauna, steam room, fitness, yoga and relaxation pavilions. If you have kids, the resort also houses a Kids Club for hassle-free playtime which also includes complimentary baby-sitting services.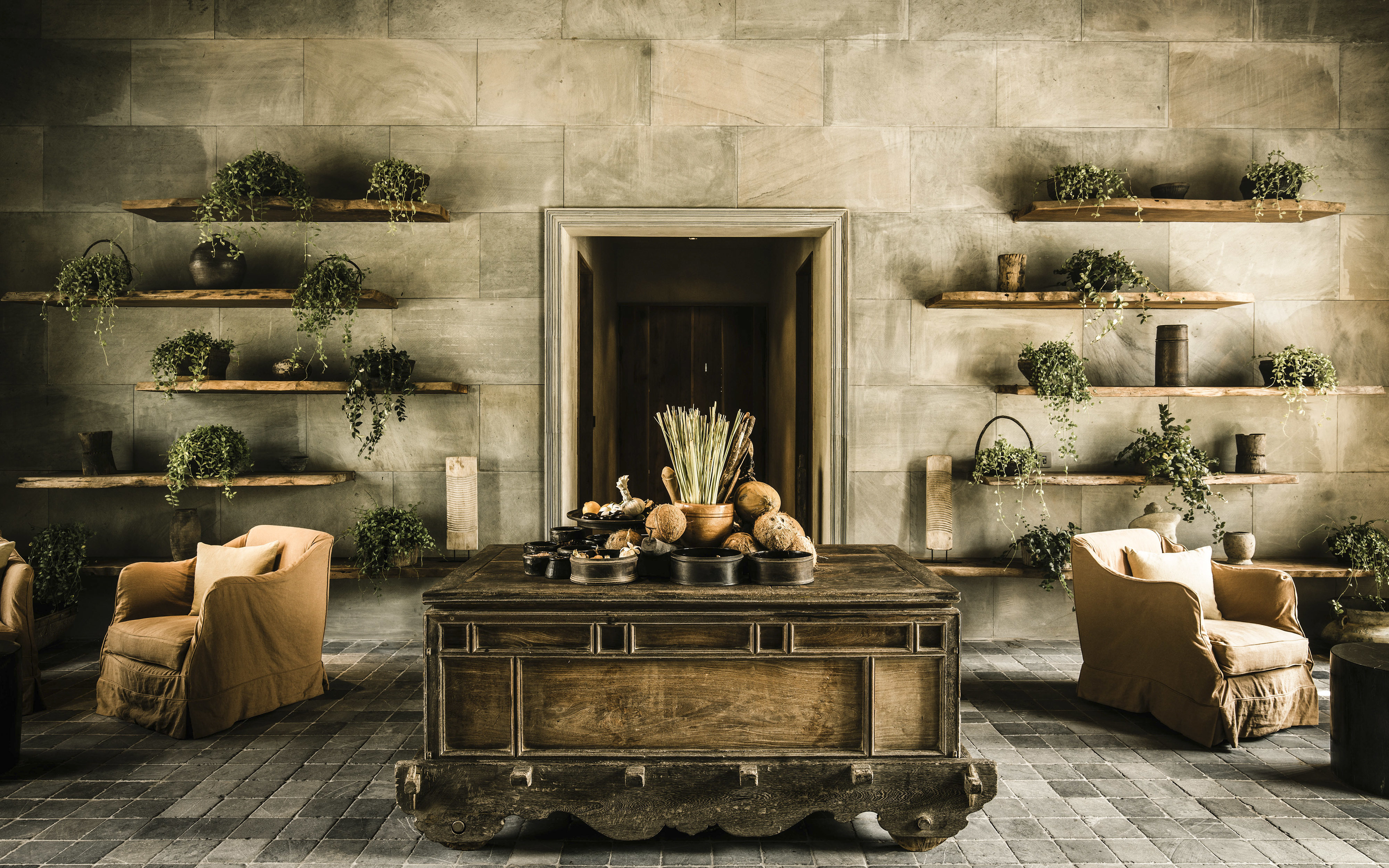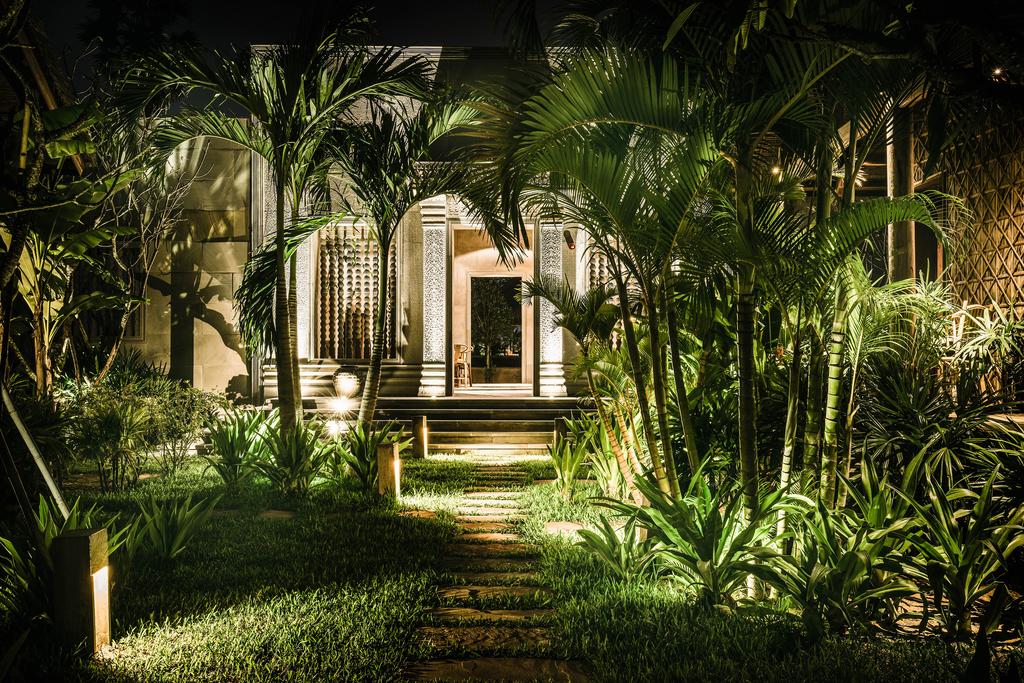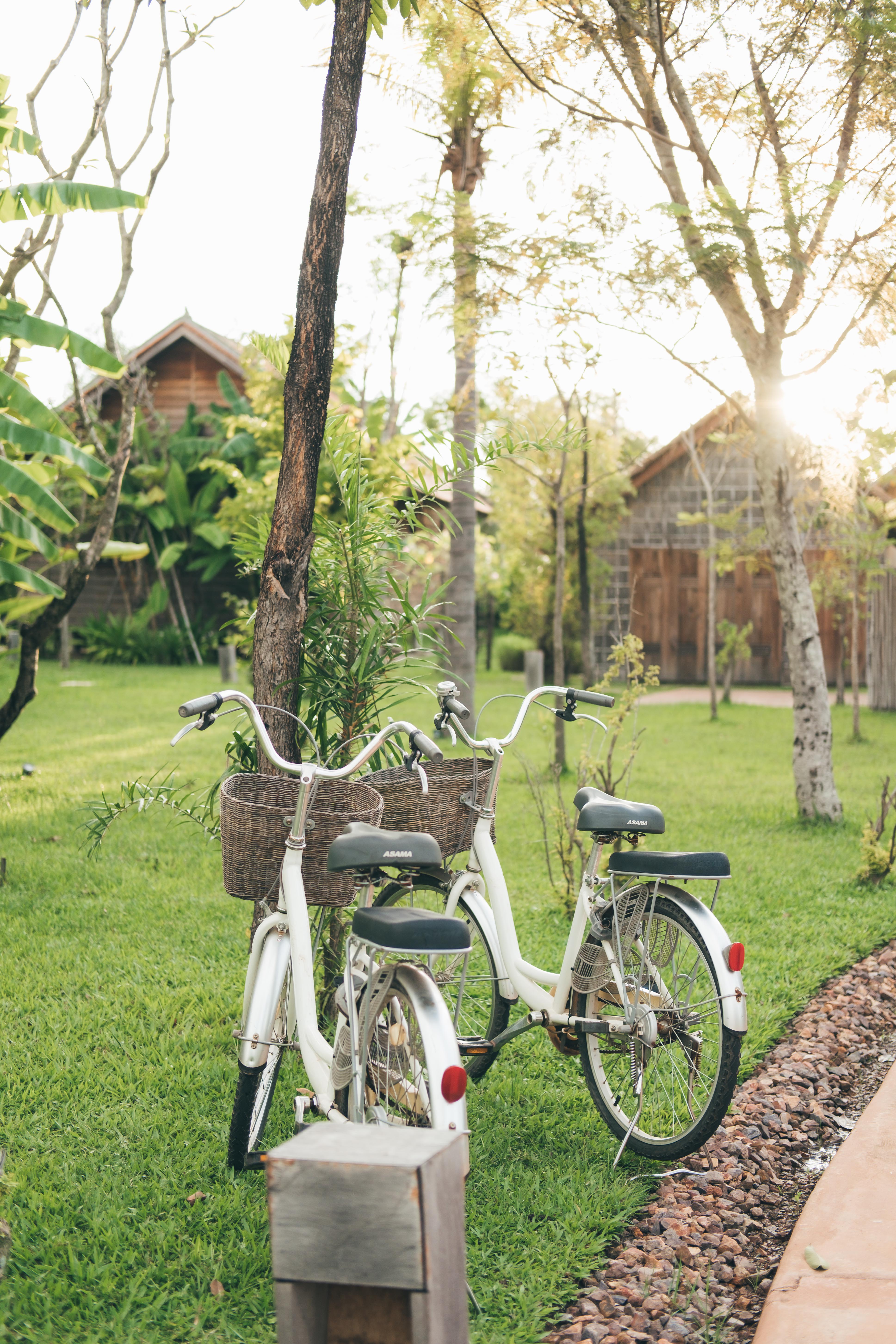 Other services offered include personalized trips to the temples and main attractions of the city such as temple sightseeing in and beyond Angkor and visits to the National Museum and Silk Farms.
Nomad rating: 5/5
Most memorable: Delicious gourmet experience paired with unbeatable views.
Recommended for: Travellers seeking a serene, rustic and relaxing stay.
Guy's Guide: Cambodia's Lost Modernism and the Work of Vann Molyvann