There's a picture that paints luxury travel: glass walls, ocean views, and bright, open spaces. As much as we love the modernity in our travels though, waking up in a mansion as though you've stepped back into time, is never out of style. You'll feel both right at home and completely out of place in the most wonderful way.
Just recently, we took a trip to the historical, quirky Malaysian state that is Penang. The capital, George Town, has been a UNESCO World Cultural Heritage Site since 2008, with some of the top attractions like the Khoo Kongsi, Peranakan Museum and Fort Cornwallis and a superfluity of gorgeous colonial buildings. Which is why a stay in a heritage building turned hotel —  The Edison George Town — lets you experience the best of both worlds.
Read also: Guy's Guide: 48 Hours in Georgetown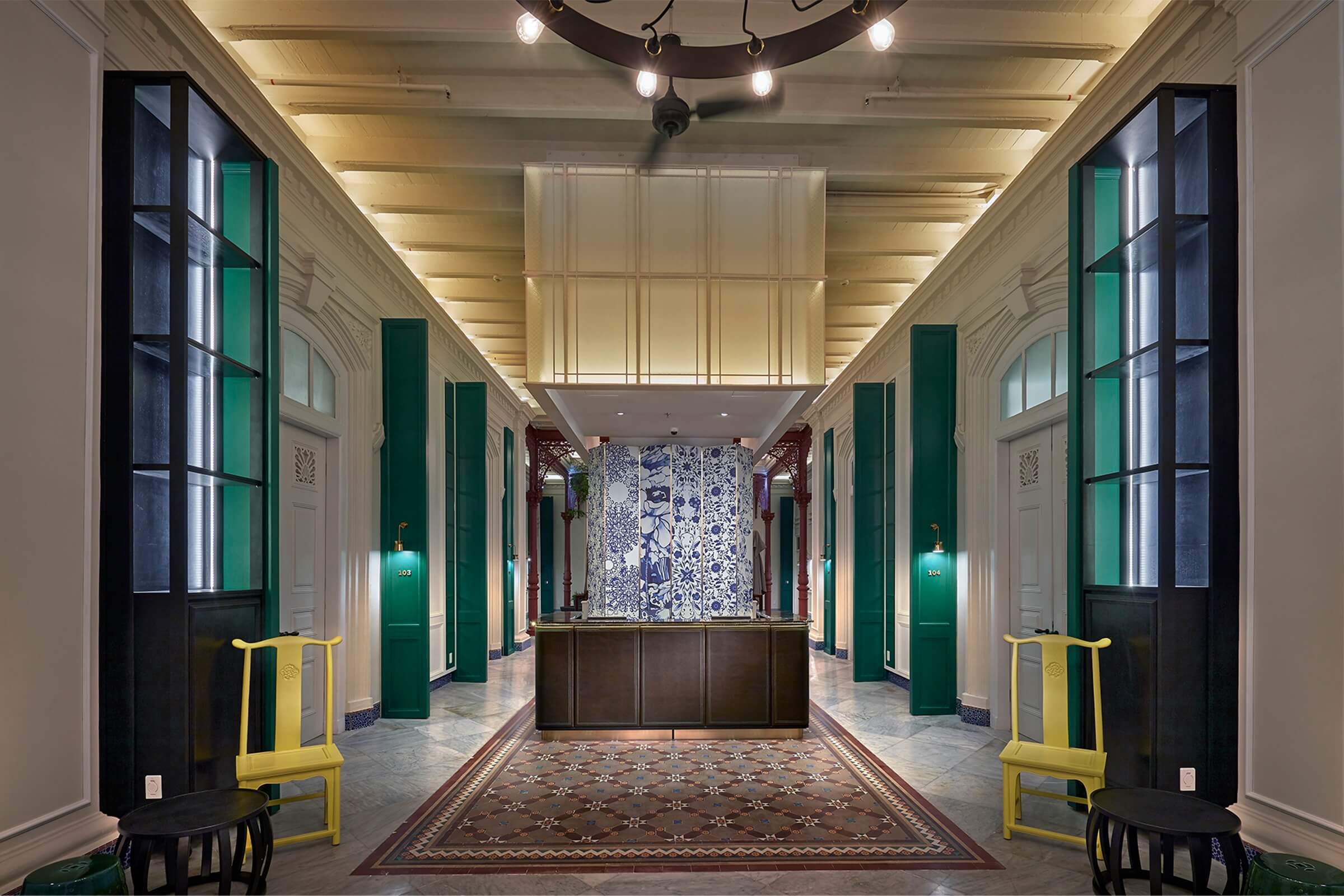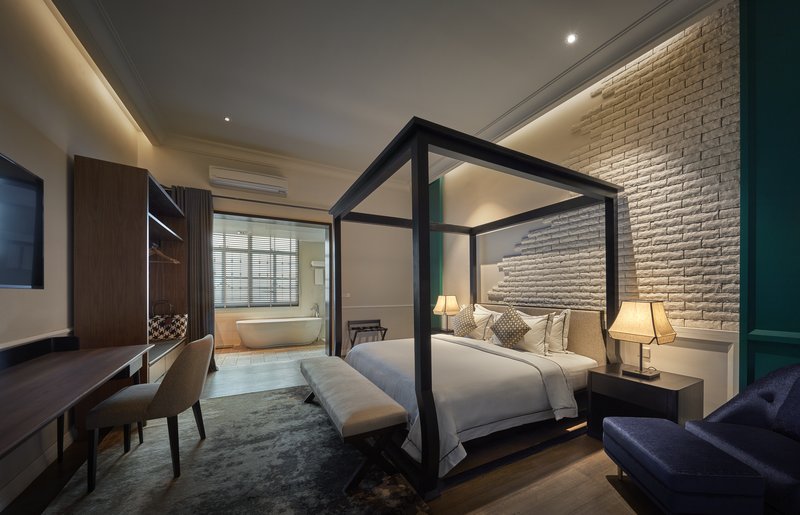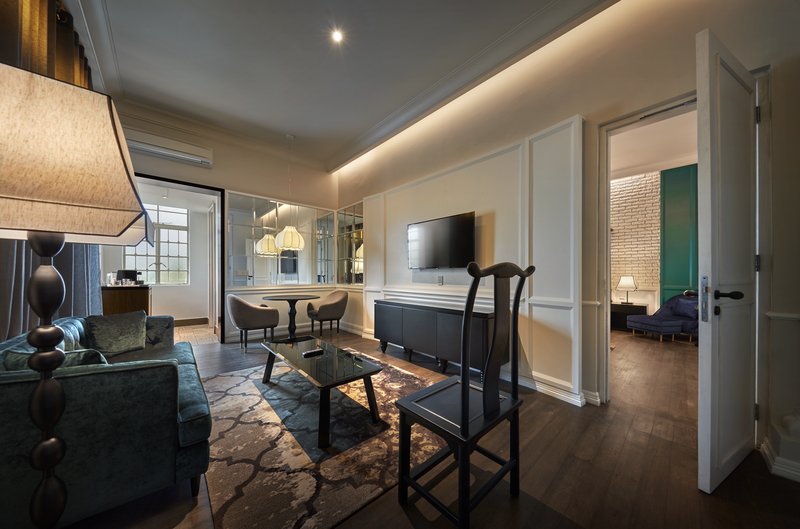 Set in the heart of Georgetown on Lebuh Leith, The Edison George Town oozes style. The building was first designed by popular architect David Nathanial, built as a residence for a rich tycoon. Its aesthetic is opulent in every way and angle, with the use of quality timber, metal, tile and glass. During the Japanese Occupation of Penang, the mansion was used as their administrative centre.
It wasn't until the mid-1940s that the mansion was converted into a hotel. Then, in the 1960s, the hotel was spruced up with the help of several architectural and interior enhancements. A final "makeover" in late 2015 finally brought The Edison George Town to heightened levels of hospitality.
This double-storey colonial mansion turned hotel houses 35 guest rooms, a saltwater swimming pool, lounge, and a charming library. Room types are divided into Deluxe, Deluxe Premium and Suite. Every one of them is spacious and boasts a monochromatic setting with contemporary furnishings.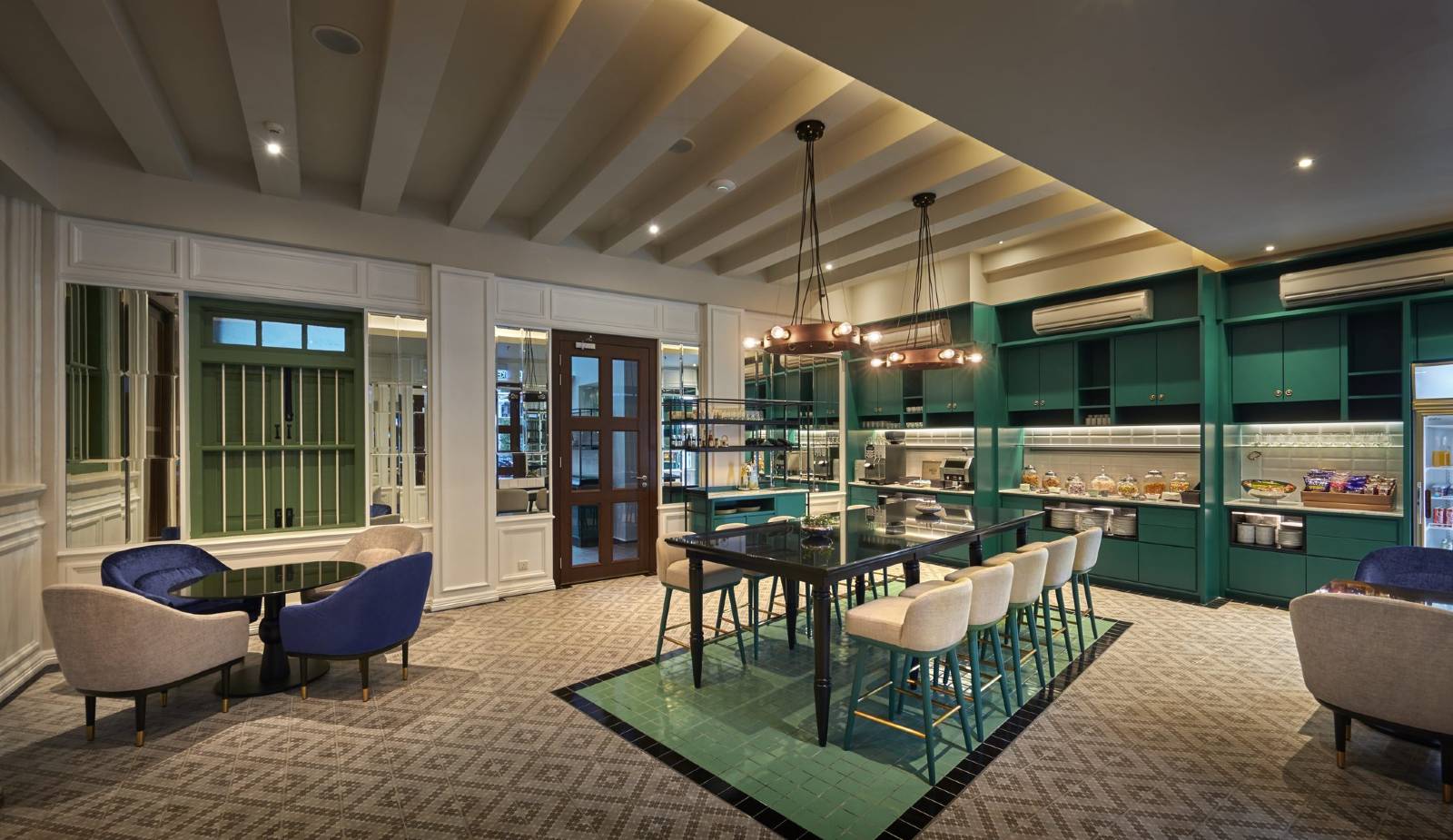 The Edison George Town, as we were touched to find out, does plenty to support local businesses. We loved the tote bags that they lent us for the duration of our stay! These totes are hand-woven by the Helping Hands Penan, a non-governmental organisation (NGO) which aims to highlight the difficulties faced by the Penan tribe; Sarawak's nomadic residents who survive on forest resources. The NGO provides families with employment opportunities and helps Penan children receive a proper education within a safe environment. Contributing as a guest is easy (and fashionable). Guests can purchase the totes at the hotel, and proceeds go to the charity.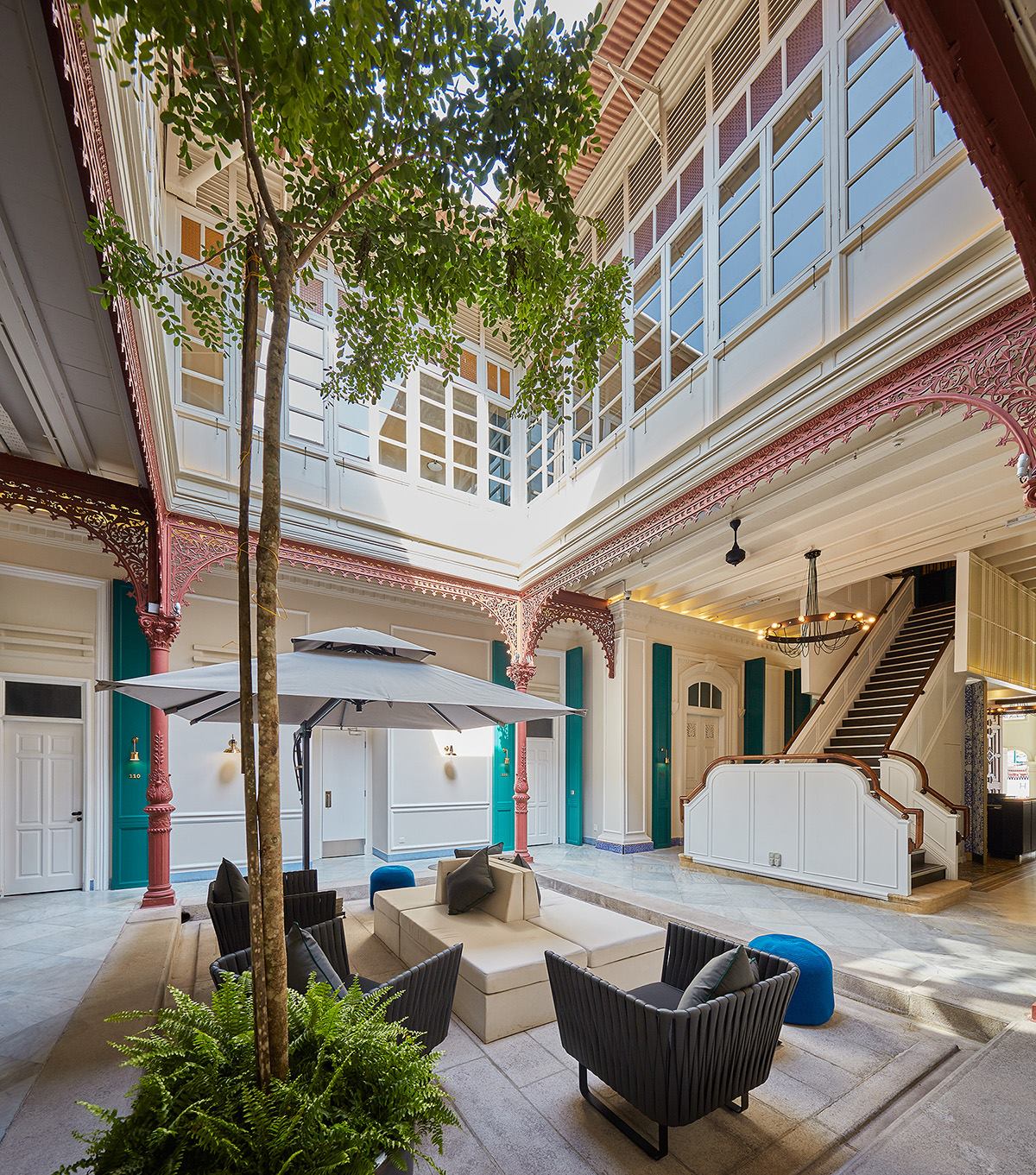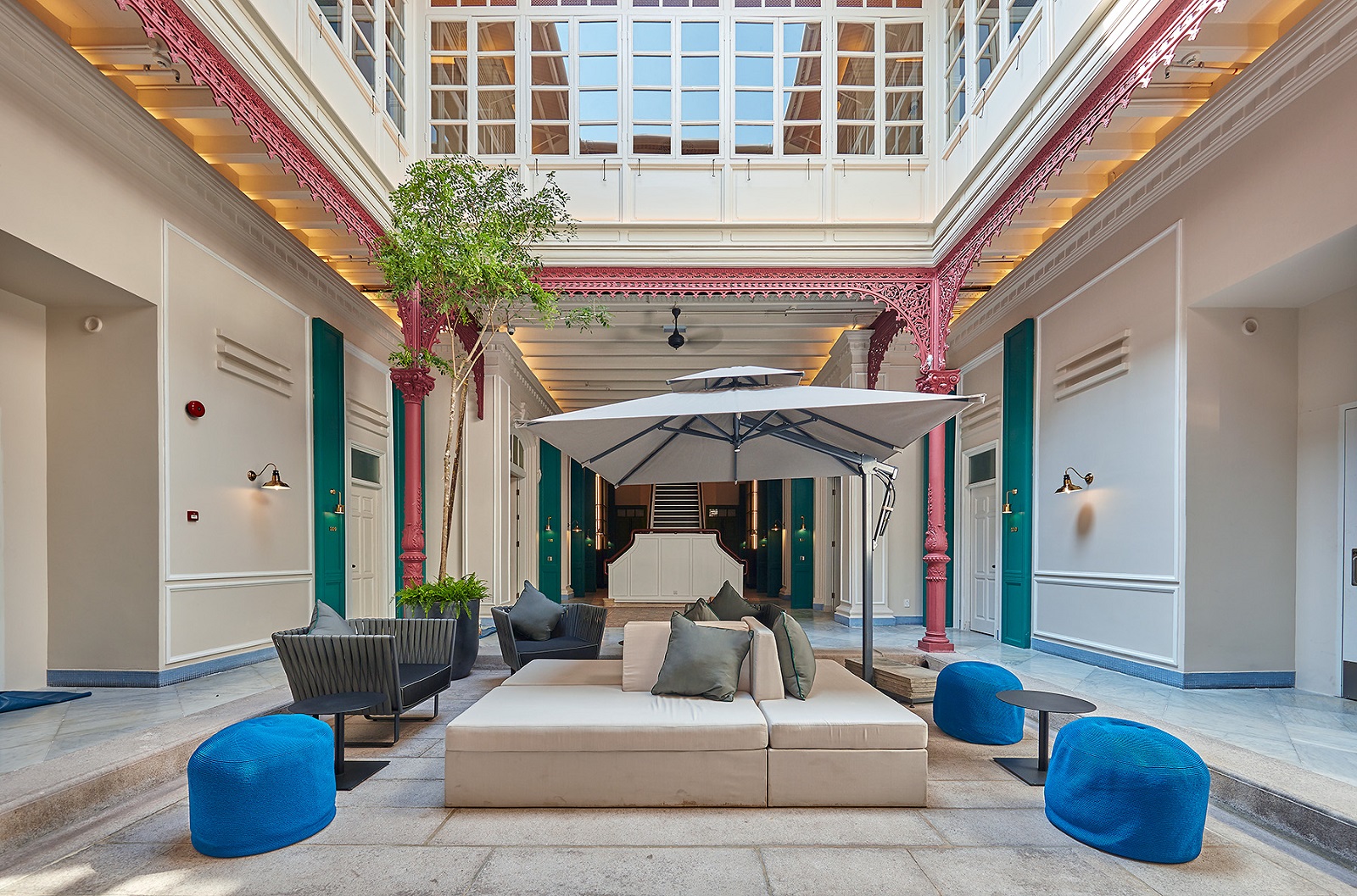 While the hotel does not have a restaurant on-site, it does accommodate a 24-hour lounge with complimentary drinks and snacks. Breakfast is served daily in the lounge, as is (and maybe more importantly…) pre-dinner Wine Discovery sessions every evening, complimentary for all guests.  Expect the usual mix of Malaysian and Western cuisine, as well as a unique selection of jam flavours by Penang-born food artisans L O K A L Fine Foods  such as 'pineapple cinnamon' and 'strawberry lime'.
We spent the rest of our relaxing stay hanging out in the courtyard, the epicentre of the mansion. What we loved about the courtyard was how photogenic it was, with cast-iron columns and decorative frescos that reflect the history of the building. You'll also find guests cooling down by the pool and cabanas, sipping on refreshing beverages and enjoying a unique stay like no other.