Hey Hipsters…there's nothing we like more than a little vintage, a little street art, some amazing Hawker food, and some luxe digs. Throw in some one-of-a-kind beach scenery, a UNESCO world heritage designation, and well, some damn good coffee, and Georgetown be tickin' some boxes – at least for a weekend. If you've got 48 hours on the island, here's how to make the most of it:
#1 Get A Room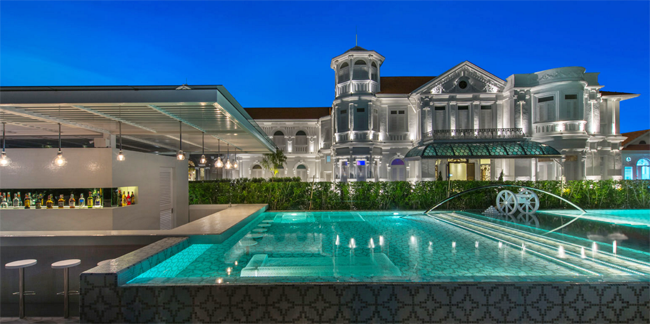 Friday 6:00 pm: Book it to the airport and catch one of the last flights out of town. With wheels down at Penang International before midnight, you'll thank us 25 minutes later when you roll up to Macalister Mansion – probably the swankiest boutique hotel in Georgetown (if not Malaysia).  Have a nip of whiskey in The Den (it's open until 2 am) before tucking into one of their 8 über-cool rooms.
#2 See That Street Art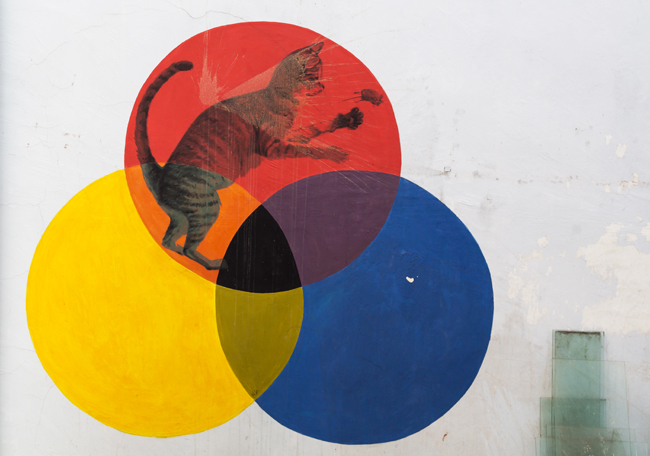 Saturday 8:00 am: Up an at 'em tiger – today's going to involve a lot of walking. Georgetown is small, and the best way to discover it is by using art as your guide. The Lithuanian artist Ernest Zacharevic's works are by far the most popular, usually incorporating real life objects into his murals, but we're pretty partial to Thai artist Natthapon Muangkliang's collaboration with Malaysian artists' Louise Low and Tang Yeok Khang for their 101 Lost Kittens project – a series of 12 cat related murals aimed at creating awareness towards stray animals. See if you can find 'em all.
#3 Lunch at a Shophouse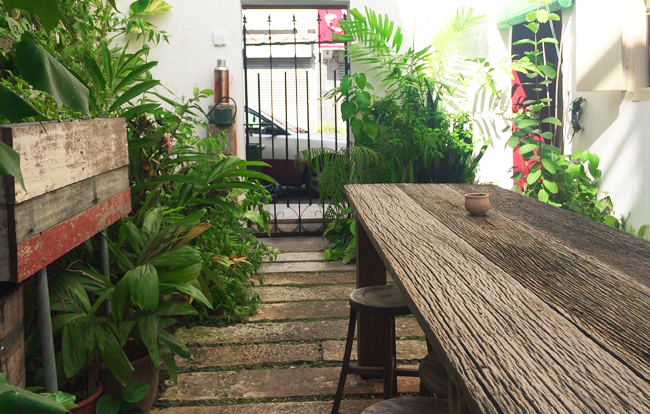 Saturday Noonish: You probably haven't even seen half of the street art, or even scratched the surface of the myriad of gorgeous shop houses that has made UNESCO declare Georgetown a World Heritage Site, but that's okay…you're on vacation man. Take a break for lunch at Bistro Tang – an immaculately restored Chinese Medical Hall from 1885 that now operates as a boutique hotel, bistro, mini-museum and souvenir shop. Feeling refreshed? Carry on then.
# 4 You Probably Need a Coffee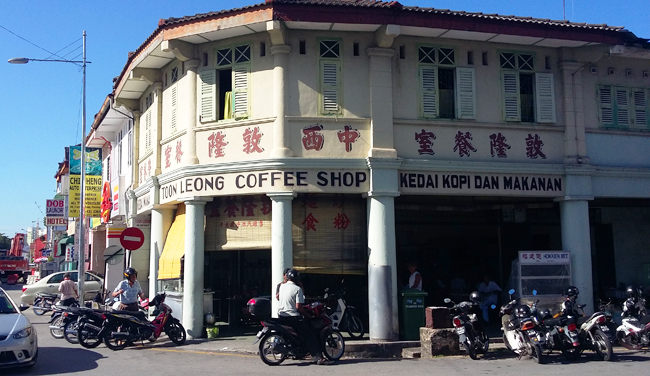 Saturday 3:00 pm: Owned by the Teoh family since the 1930's, Toon Leong Coffee is where the old locals hang (seemingly for centuries) and their homemade coffee mixture is as authentic as it comes. Grab a seat at one of the wooden booths and relish in some old-world charm surrounded by pastel blue and white tiles. They also serve some icy-cold beer.
#5 Send a Post Card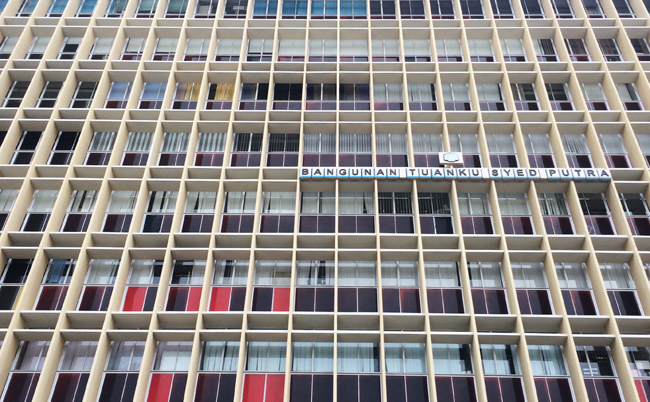 Saturday 5:00 pm: Before heading back to your room, make a stop at the Bagunan Tuanku Syed Putra Building on Downing Street and send a postcard. You did pick up a cool postcard of the street art right? Totally underrated, this government building from the 60's is one of the finest examples of the International Style of architecture in Asia. Your pals back home will totally appreciate the snail mail too.
#6 Have a 'Stylish' Dinner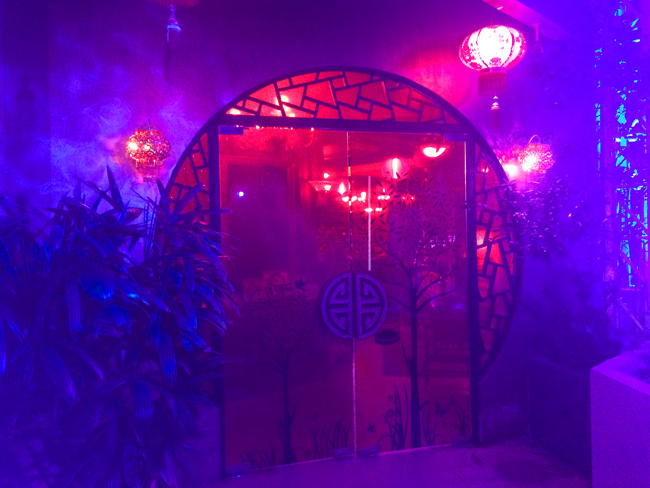 Saturday 8:30 pm: Get all gussied up and grab a taxi to the harbour where you'll find Chin's Stylish Chinese Cuisine serving authentic Mainlander grub in an over-the-top and over-the-water setting. If you've managed to save any room in your pants by the end, try and snag one of the individually hand painted plates – the waiting list for them is as ancient as their cuisine.
#7 Wake up Buddha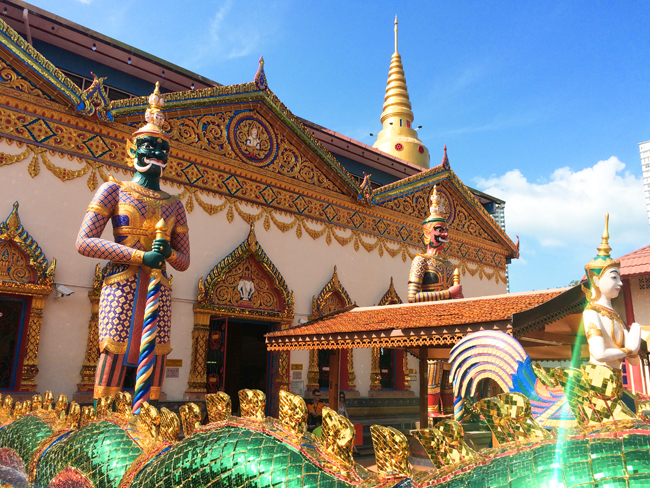 Sunday 9:00 am: Good morning Sunshine! Now that you've traversed Georgetown, it's time to explore its fringes. Head to the Temple of the Reclining Buddha (which is a great life or afterlife goal if you ask us) on Burma Road. This Thai temple houses a 33m long lounging Buddha, and out of the many, many Buddhist temples you may have see, remains one of our standouts.
 #8 Head up Penang Hill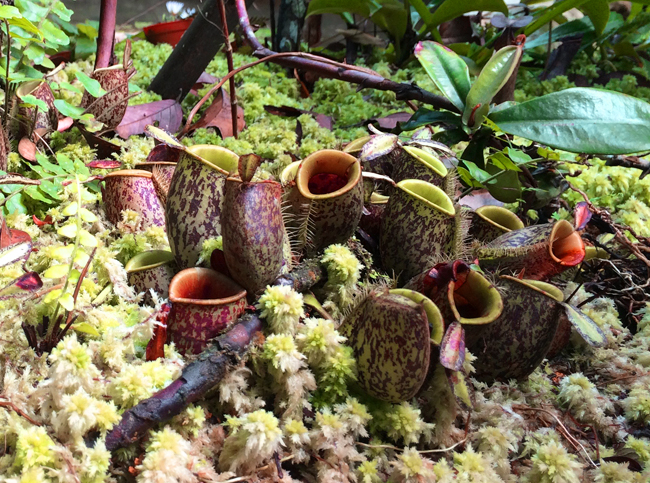 Sunday 11:00 am: There are two ways (three if you're a masochist and want to hike it) to reach the top of Penang Hill. While the most well known would be to take the funicular, a lesser known option is to head to the Waterfall Cafe at the botanical gardens (about 10 minutes drive from the reclining Buddha) and get a private jeep. Super touristy, and a little underwhelming aside from the views, the Monkey Cup Garden (which is about a 2 km walk along the ridge) saves the day with the incredibly eclectic owner cultivating dozens of species of pitcher plants.
#9 Moons over Miami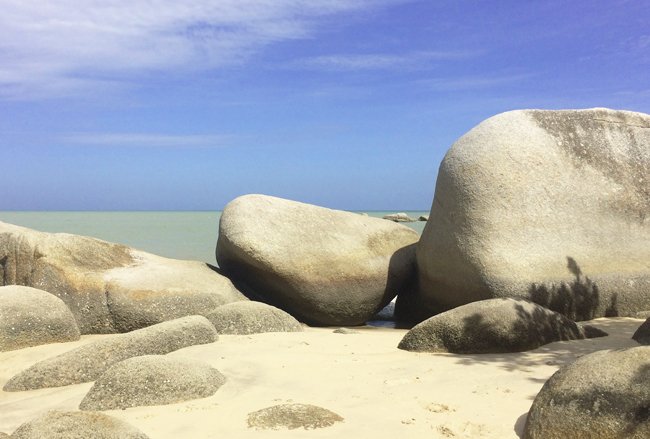 Sunday 2:00 pm: Don't feel like you're missing out on the beach scene in Penang as Ferringhi Beach is really nothing to write home about. Totally destroyed by over-tourism, banana boats, parasailing and development, skip it and head to a little stairwell about 10 km outside of Georgetown called Miami Beach. Grab a leisurely lunch amongst giant boulders, and probably the best curry in Penang courtesy of Raja and Mary at Miami Café. It's nothing fancy, but that's the point.
#10 The Last Supper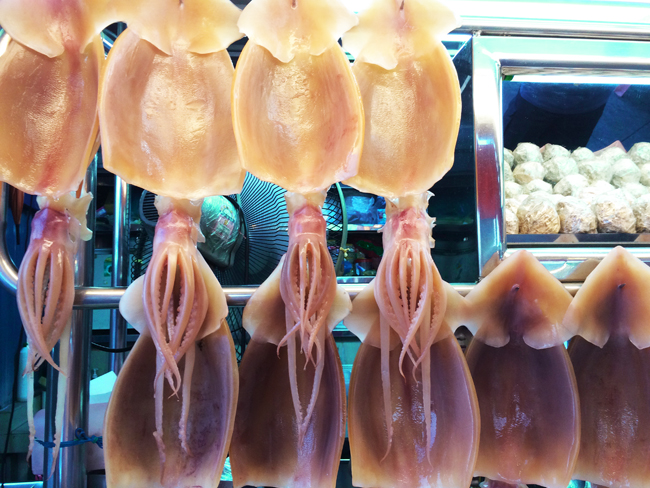 Sunday 5:00 pm: It wouldn't be a trip to Penang without visiting a local night-food market. Famous for Char Koay Teow and Hokkien Mee, we fell into a big plate of Char Koay Kak – a soft, white radish stir fried with crunchy bean sprouts, chilli, egg and pork lard at the Gurney Drive Hawker Centre. Whatever you do, don't miss out on Penang's take on Malay cuisine as it is truly their own ie. grab some grub for your flight home. Think we missed something? Probably not. Check out more Penang hipster tips here.