To all photography lovers and party-goers: If Mykonos isn't on your radar, it should be. Forget Ibiza. Even the French Riviera. The A-list was jetsetting to Myk all summer long (Leo D. We're talkin' to you), so you know it has holding power, chic beach club dining scenes, water toys for days and all-you-can-drink-rosé.
Read also: Why You Should Travel to Crete During Low Season
Getting There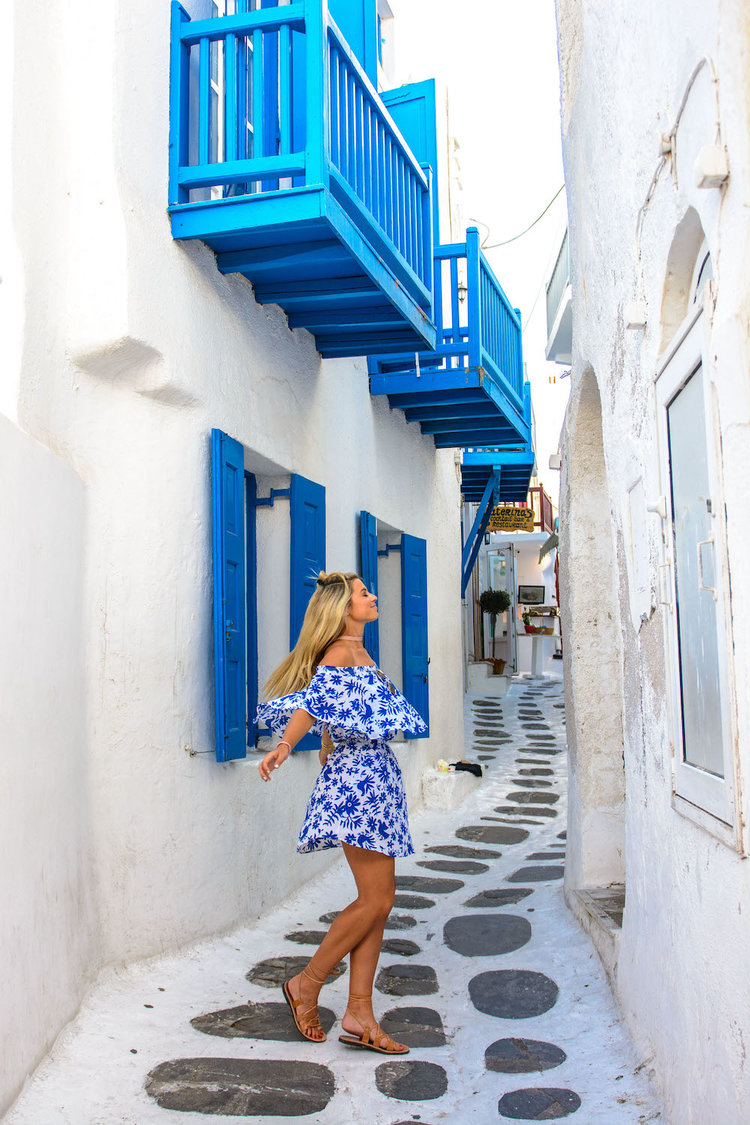 Take a flight from Athens or the high speed ferry from Crete to Mykonos (4 1/2 hours). If you happen to be in Santorini, it's an even shorter ferry ride (two hours). Tip: Opt for the VIP section as its on the top deck and only costs about $15 more than a normal seat. It's extremely comfortable with a bar inside, amazing views, plugs and spotty wifi throughout the 4 1/2 hour journey.
The Villa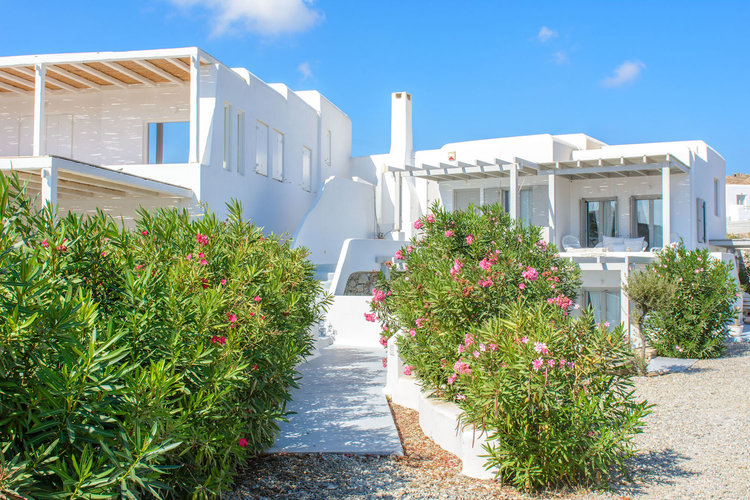 Upon arrival to the Mykonos port, you can either hop in a cab or arrange transportation ahead of time. Our driver took us to Ano Mera, about a 15 minute drive from the center of town.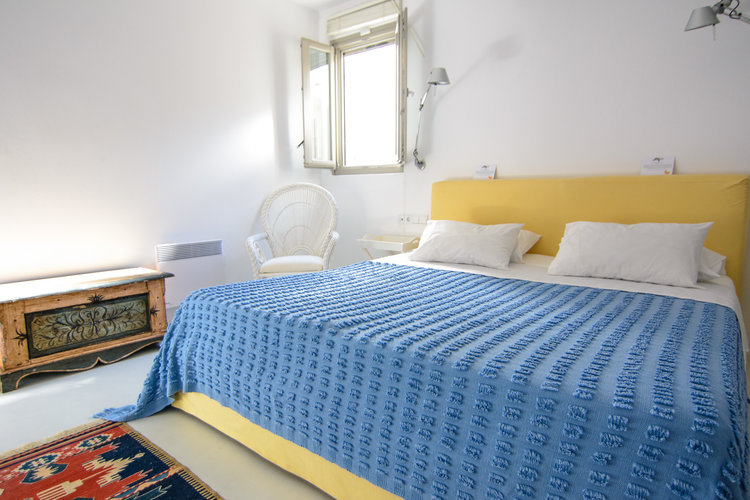 Mykonos has a thing for white villas, and I have a thing for both Mykonos and villas. This was about to be a beautiful marriage. The amount of cozy nooks and posh crannies in this place had me wanting to sign, deal and deliver the deed. Nevermind the drive from town since ATVs were the preferred method of transportation anyhow — I could purchase one of those babies next. I'd invite Leo D. down for a second romp in the Mediterranean and voila! The rest would be history. #PaintMeLikeOneOfYourFrenchMediterraneanGirls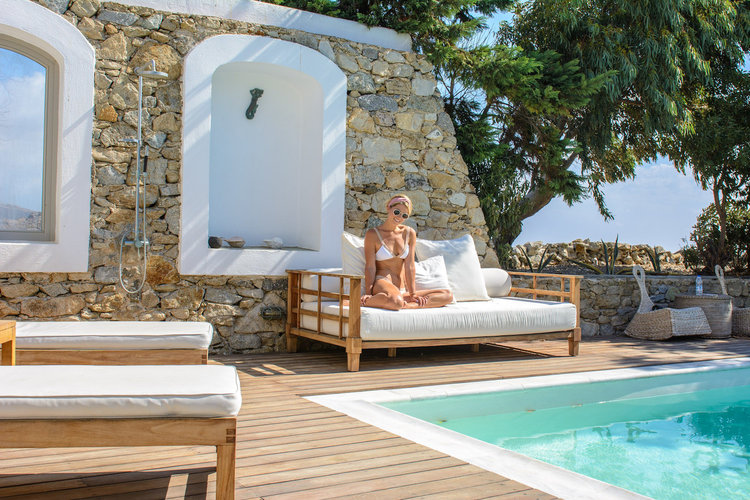 Yes, the villa had everything an A-lister could want: multiple bedrooms, private pool, comfy cabanas, white interiors, stucco facade, private helipad (necessary) and views of the shimmering sea below.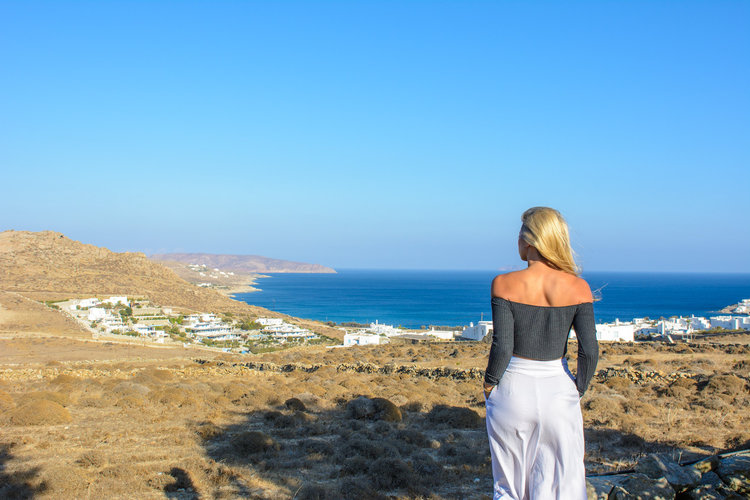 So if you aren't exactly categorised as a celeb, Villa Dafni is a gem for families or getaway weekends with friends. If you have a big group, obviously you'll want to forgo the ATV for a full blow vehicle since the full kitchen begs to be utilised and you'll need a plethora of groceries. If you rent this villa, you better be whipping up some Moussaka, Greek salads, tzatziki and bavlaka. Just sayin'.
Mykonos Musts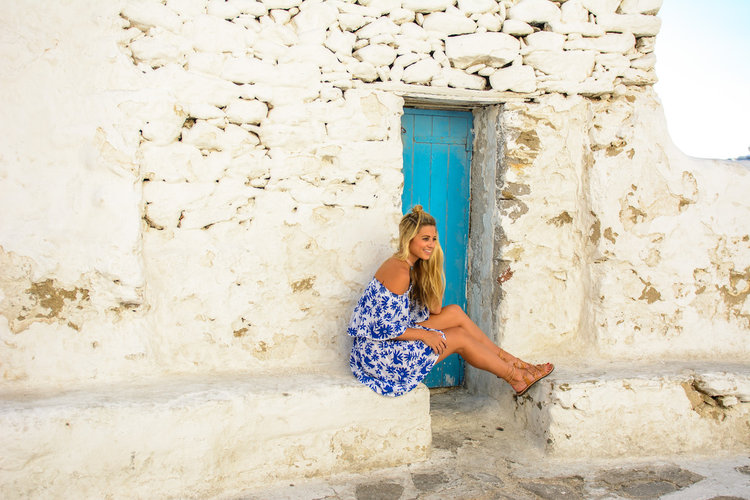 Super Paradise Beach.  I found paradise and there wasn't one single Bachelor affiliation with it. But seriously, this beach is attached the cutest little beach bar with loungers, food and cocktails. I visited during low season, so it was the calm before next year's high-season storm (I'm talking crowds, not actual weather patterns people.) Visitors and locals live for the beach and drinks, drinks and beach, beach drinks and drinks beaches here. It's not so hard to fit in if you like to have some fun.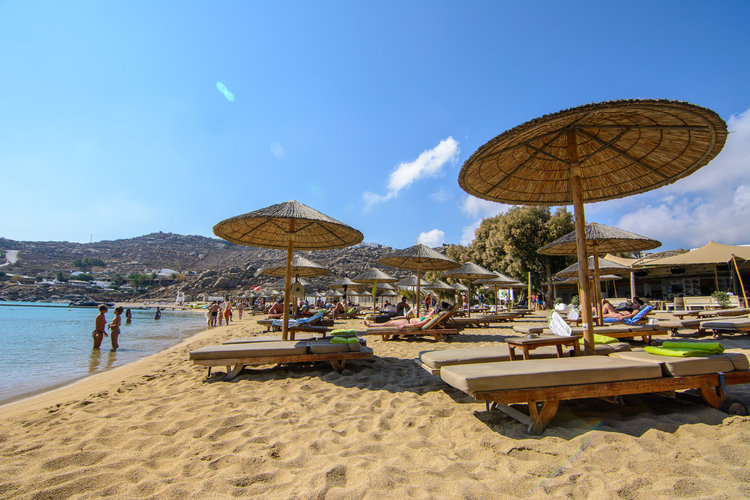 Rent an ATV. Preferred method of transportation. Wear a helmet! Drivers in Greece are a wee bit crazy.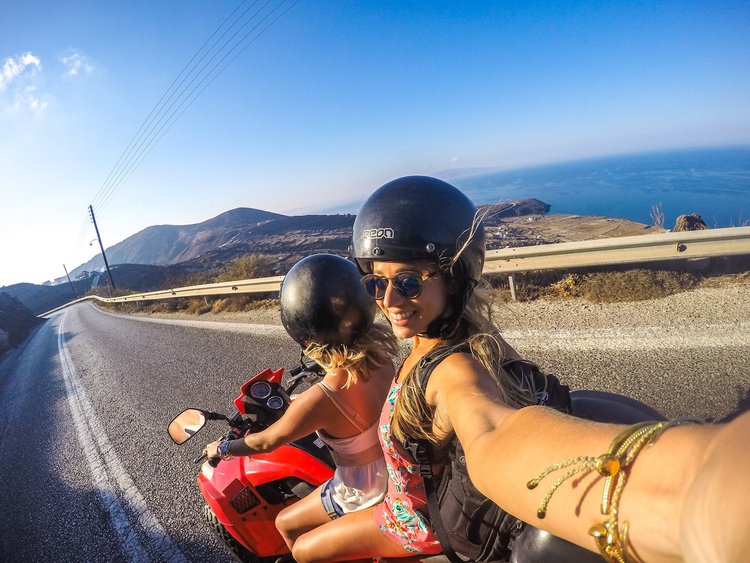 Windsurf. Wine and Mykonos go together like tacos and Tuesday, like salt n' pepa, like Bill and Hilary (perhaps not the best analogy), like copy/paste, like fun-employment. Kalafati Beach, the beach directly below the villa, is known for its windsurfing.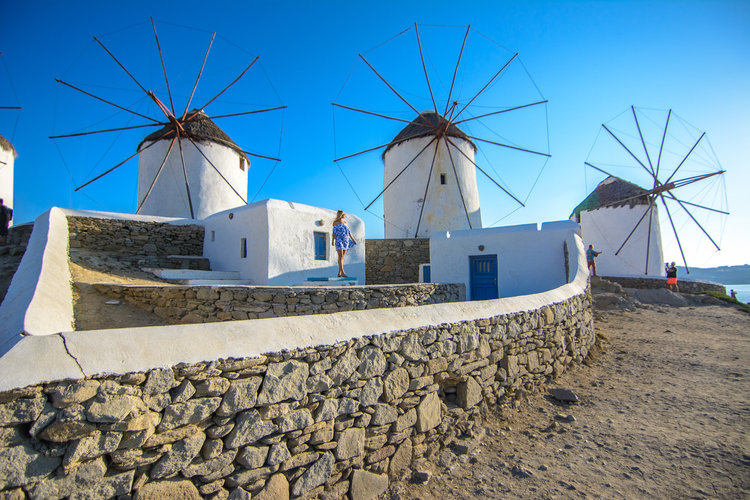 Head to the city center. See the windmills, drink at the waterfront bars in Little Venice (Scarpa is great) and stuff your face with Greek restaurant goodies (two words: Eva's Garden). There are loads of ATMS here, and shops stay open very late so that you can then spend all your ATM money at local boutiques. Tip: If you're more about the photos and less about the alcohol, try visiting town earlier in the AM since locals, cruise shippers and other visitors will be too hungover to see the sun before mid-afternoon. Sunset, however, is a must-see and shoot.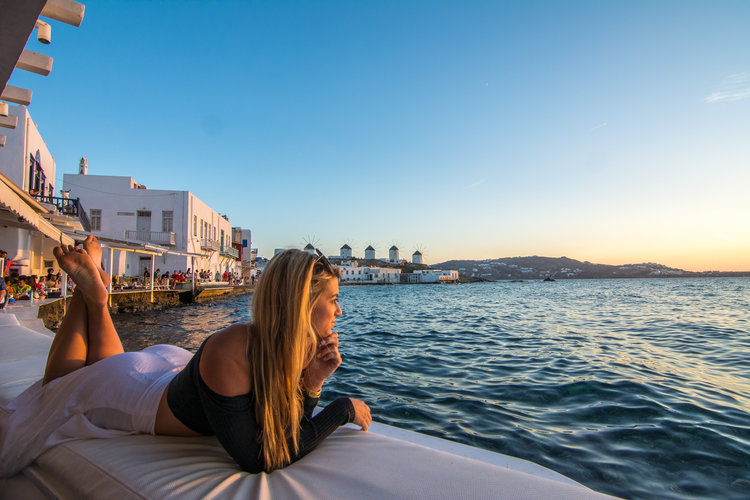 Read the article on TheRoadLesTraveled.
Photo credit: Main