When travellers hear the phrase 'low season', they typically think of bad weather, wet months and ghost towns. Depending on the destination, you may be able to steal a huge bargain by traveling in the off-season.
Read also: Your Guide to Greece and the Greek Islands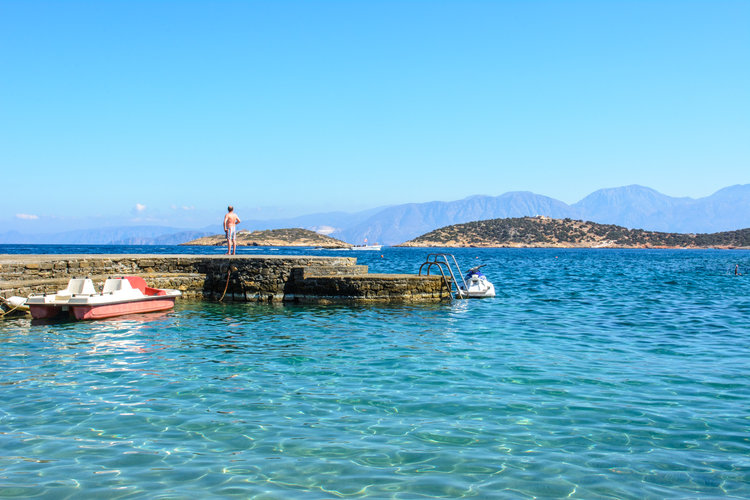 There are great advantages to this. Think lower prices, less crowds and thus ample time to accomplish more activities. Is now a good time to also bring up global warming? We visited Crete in Greece during the beginning of October (high season is in summer) and the weather was 80 degrees and sunny. Can't get much better than that.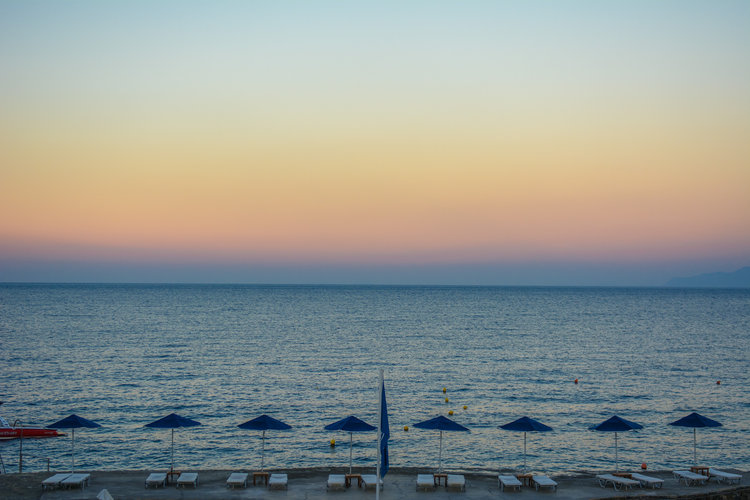 If your goal is island life over urban life, at the very least you must see the beauty of the Acropolis before sinking your toes in the sand. Chances are you'll fly into Athens anyway, so take the Airport Metro, ride the 40 minutes to the city center (metro station Syntagma) and boom. You'll arrive to Syntagma Square where it's a short walk to the Acropolis.
Crete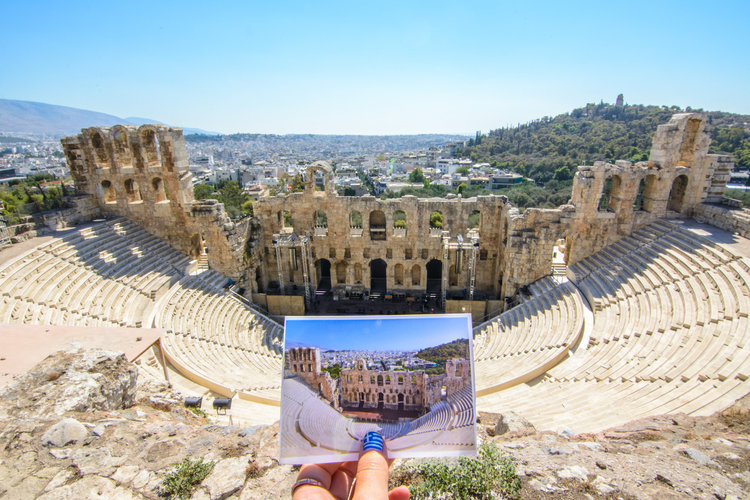 Let the island life commence! The first stop was Crete, said to be the birthplace of Greek god Zeus and Greece's largest island. It's recommended to spend at least a week here due to its size and activities to accomplish. Some say it could be its own country, and there's probably some truth to that. This island is a favorite among locals, so you know that's a good sign.
From gorgeous beaches to ancient ruins and impressive mountainscapes and gorges, there's a lot to do. First up on the itinerary, however, was basking in the luxury of The Luxe Nomad's Artemis Thalassa Suite at St. Nicolas Bay on the east side, about 45 minutes from the Heraklion airport. If you're ever in need of something unique and truly beautiful, The Luxe Nomad specializes in luxury villa and hotel bookings all over the world.
The villa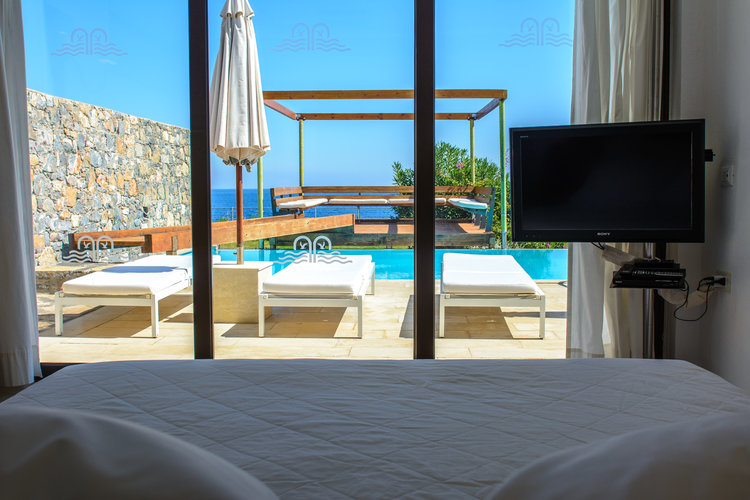 Despite being a party of two, we lucked out and scored a 4-bedroom villa with private pool and access to the ocean. Obviously, we needed more friends to join our big fat Greek party. This place is perfect for families, couples or friend getaways. Bachelorette party, anyone? Just sayin'… you'll be perched on a secluded waterfront overlooking the jewel-toned hues of Mirabello Bay, lounging in traditional Greek architecture and a casual chic ambiance. What more could you want besides some pink boas and a Chippendales dancer? KIDDING. Chippendales belong in Vegas, not Crete. But you belong here.
The grounds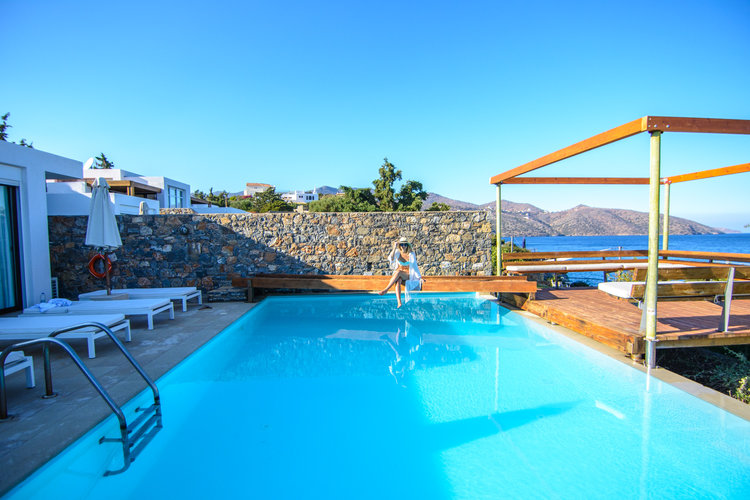 We were immediately drawn to the private villa's laid-back, warm vibe. The staff couldn't have been nicer and the amenities were in abundance, making it hard to ever need to leave the premises. Guests have water skiing, scuba diving, swimming, sun-bathing, paddle boarding, gym, spa and shopping at their finger tips. An art gallery and chapel were even available on-site alongside tasty Cretan cuisine like local cheese, olive oils and punchy liqueurs. Don't worry. There will soon be an entire post dedicated to Greek cuisine. Get ready to be hungry…
Off-property relaxation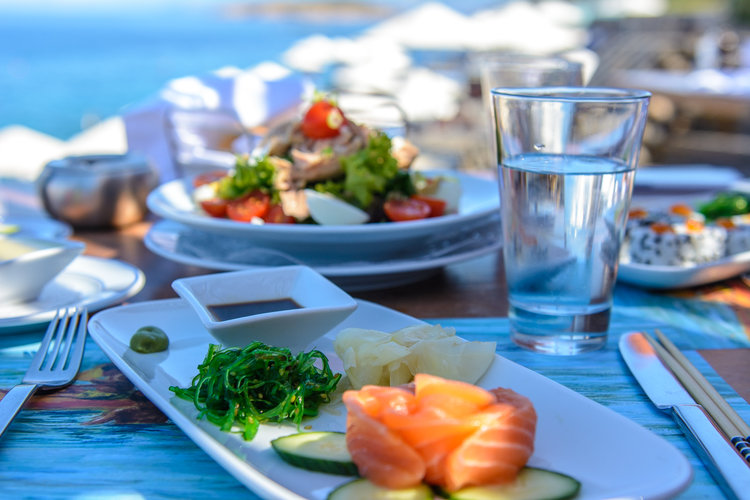 It's a frequent hardship—basking in the villa amenities or getting in some off-property exploration. It's similar to the age-old debate of beach vs. pool or taking the complimentary breakfast in your room or at the beautiful restaurant. What's a traveller to do?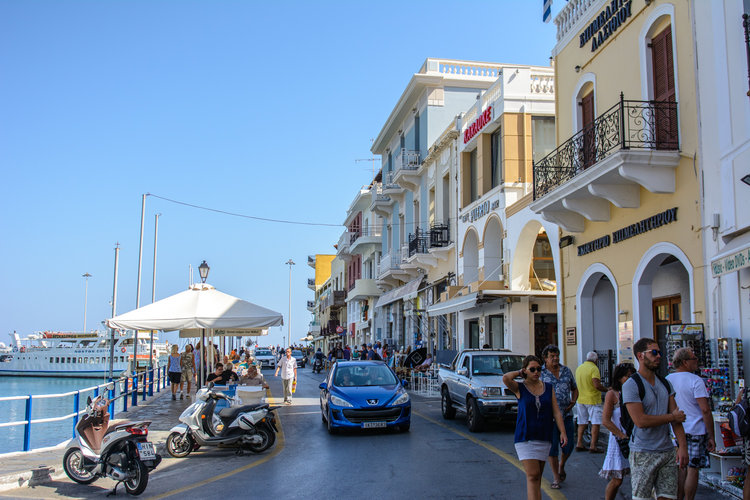 Before diving in, it's important to note that you should probably rent a car if you're here long enough. That's our best advice.
Spinalonga Island: Situated off of the town of Plaka, this island kept lepers from Crete and the rest of Greece in isolation until 1957. You can reach the island via 10 minute boat ride from Plaka, or from Ayios Nikolaos or Elounda. Reserve around an hour or two for exploration.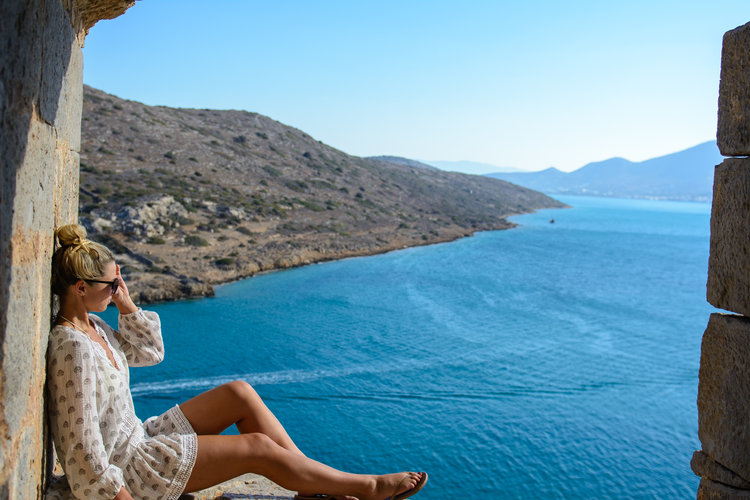 Shopping in Agios Nikolaus: A few minute's drive from the villa lies a small town with shops and cafes to meander through. We highly recommend walking through here one morning before the small crowds come.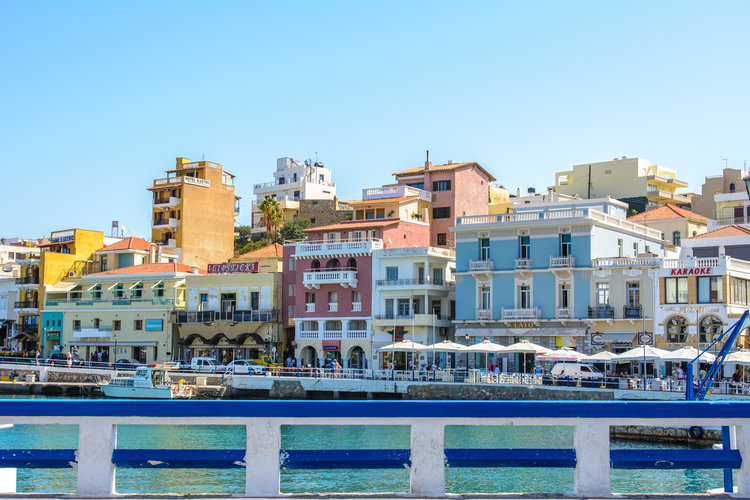 Gorge of Richtis:  If you only have time to explore eastern Crete, may we suggest hiking this gorge? Coming in at 4 km and with easy to moderate terrain, you'll only need to allow around 3 hours for this baby.
Samariá Gorge Hike: We feel compelled to add this to the list despite not having done it—it's hours away from eastern Crete! Coming in at 16 km, some say this is the longest gorge in all of Europe. If you have the time and are a lover of natural beauty, do it. Do it for me. You'll need to spend a night or two in western Crete, which you should probably do anyhow for even more discovery.
Knossos: The historical attraction of the Palace of Knossos is 5 km south of Heraklion and was the Capital of Minoan Crete. Budget several hours to explore properly.
Olive Oil Farms: If you're a fan of olives and their oils, visiting a farm provides excellent insight into the production of the healthy food.
How to get there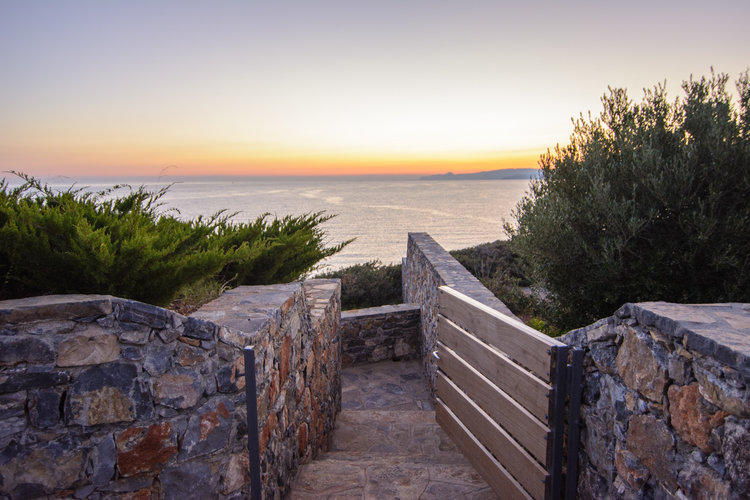 You can ferry or you can fly, and everyone has an opinion including us. Unless you want to spend 9 or more hours on a ferry drooling at the scenery (and maybe you do, although most are overnight), then op for the 45 minute flight from Athens via Aegean Air. It's the most southerly island of the Aegean islands, hence the long ferry ride.
The author of this guide, Lesly Murphy (yes, she was on The Bachelor), is a Celeb Nomad of The Luxe Nomad. You can read the original article on her blog The Road Les Traveled. 
Photo credit: Main.