Henry Miller once said, "It takes a lifetime for someone to discover Greece, but it only takes an instant to fall in love with her." And if you needed a reason at all, travelling to Greece is the best thing you can do to help boost the economy, what with the current financial crisis. Not to mention, Greece is a lot more affordable than it used to be. With 6,000 islands and islets scattered in the Aegean and Ionian Seas and only 227 inhabited, here's a guide to kickstart your summer travel plans.
Read also: How to experience Greece like a Greek God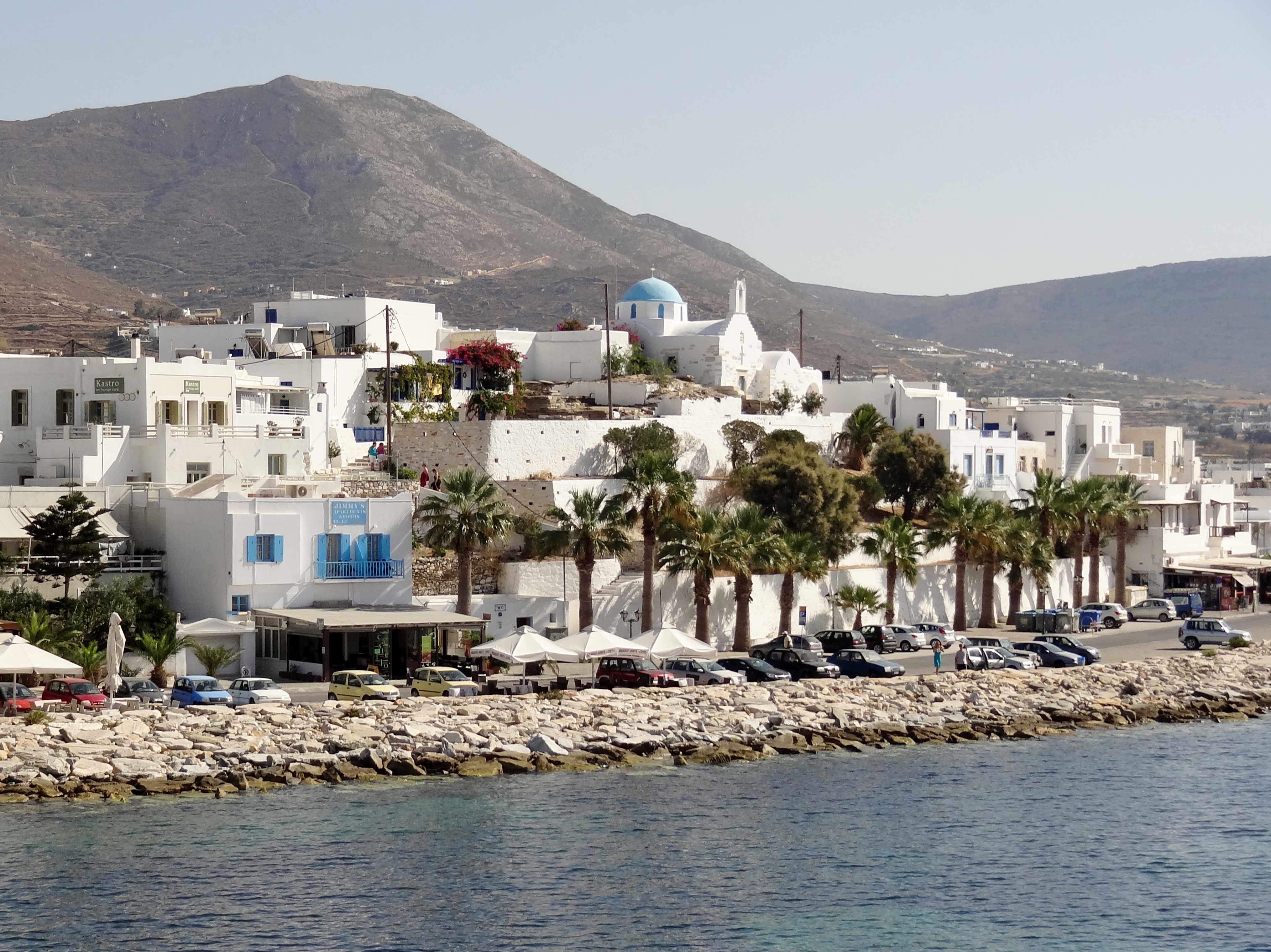 Located in the middle of the Cyclades, Paros is the ideal base for exploring the Cycladic islands. In the summer, the island has daily rides to the rest of Greece. Paros has a bit of everything you look for in a Grecian getaway; old world charm found in villages, monasteries and fishing harbours, a contrast to the vibrant nightlife scene in the port of Náoussa and the island of Andíparos just one nautical mile away.
Stay here: Villa Ghizlane, with its stunning minimalist design from an award-winning architect.
Eat this: Yummy, gooey baklava at Aliprantis Bakery in Parikia.
Don't leave without: Windsurfing at one of Paros' most famous beach, and aptly named, Golden Beach.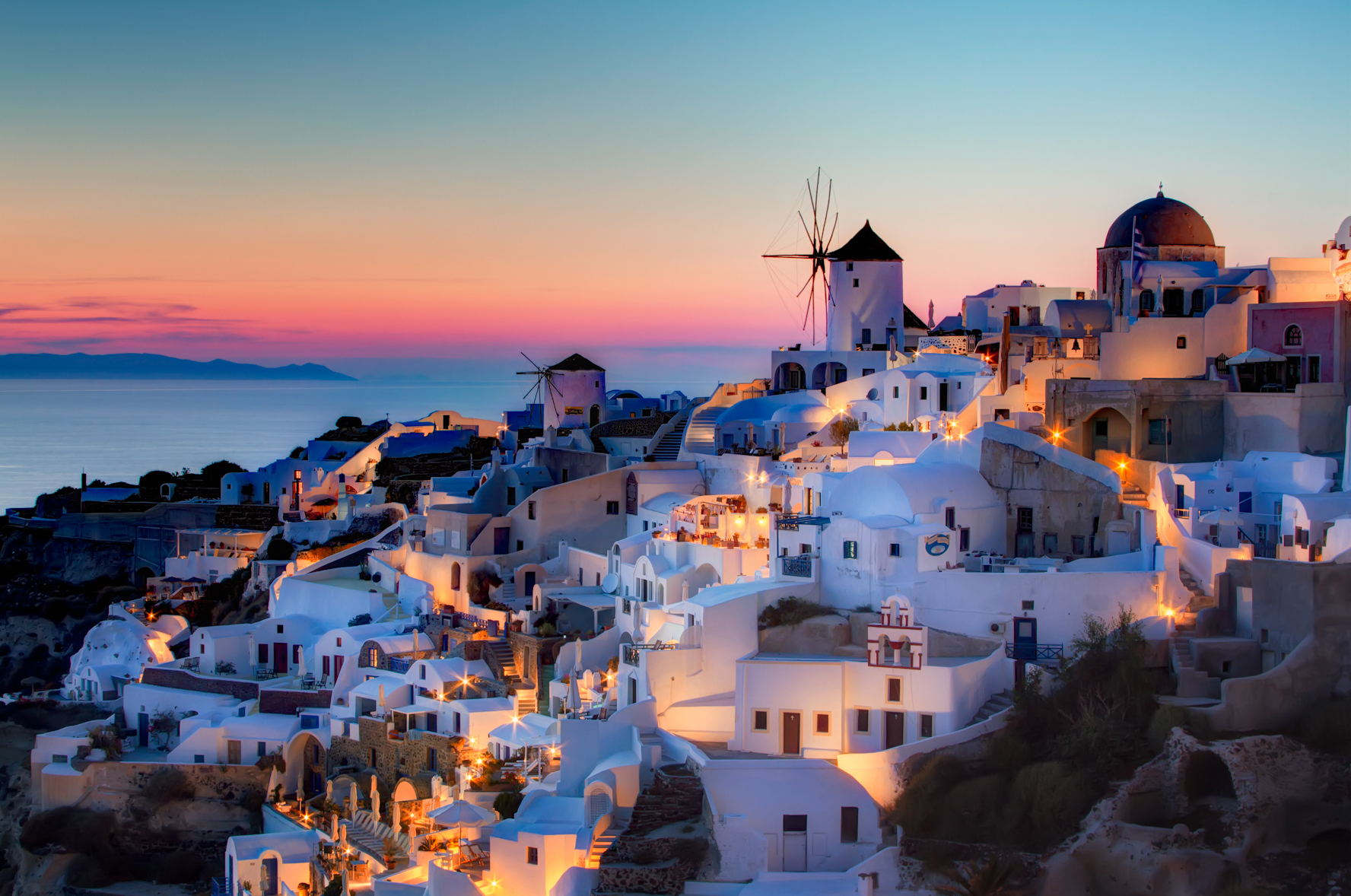 The popular Santorini definitely does not disappoint, with the Aegean Sea dotted with boats and yachts, white-washed houses the and the famed Red Beach. Santorini's rocky cliffs soar over 300 meters above the sparkling waters below, where tiny islands hug the western edge. The famous Santorini sunsets pour into the architecture to create a magnificent glow of orange and red reflected throughout the caldera.
Stay here: Blackrock Villa; which features its own Blackrock Recording studio where Justin Bieber spent a few days!
Eat this: Greek-style chips called Patatina which are made from potatoes and eggs. It's the house speciality at Argo in Fira.
Don't leave without: Renting a scooter or ATV to get around, and driving to Oia beach to watch the sunset.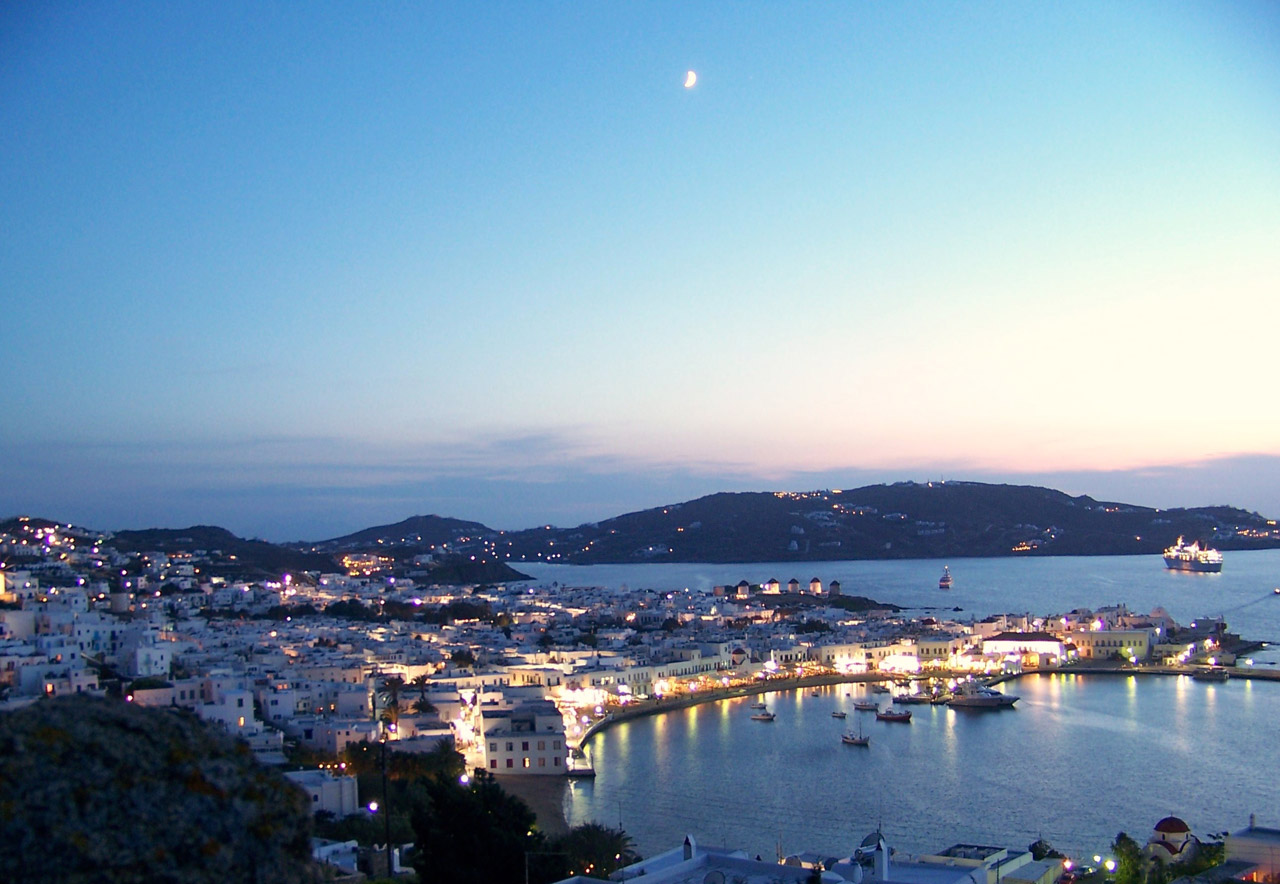 Mykonos is one of the glitziest, most famous tourist destinations in Greece thanks to its cobbled streets of Mykonos Town, sandy beaches and cosmopolitan vibe. As one of the main Cyclade islands, it's also one of the main stops on several Mediterranean cruise itineraries. Mykonos sees an inviting party scene with a vast choice of bars and beach parties, but that's not to say you won't be getting any relaxation on the gorgeous beaches of Elia and Psarou.
Stay here: Elia Beach Villa, where guests can arrange to arrive in style via helicopter transfer!
Eat this: The chef-recommended stuffed chicken with spinach pasta at Avli Tou Thodori.
Don't leave without: Partying at two of the island's best clubs; Paradise Club and Cavo Paradiso. They're both ranked number 17 and 23 in DJ Mag's Top 100 Clubs.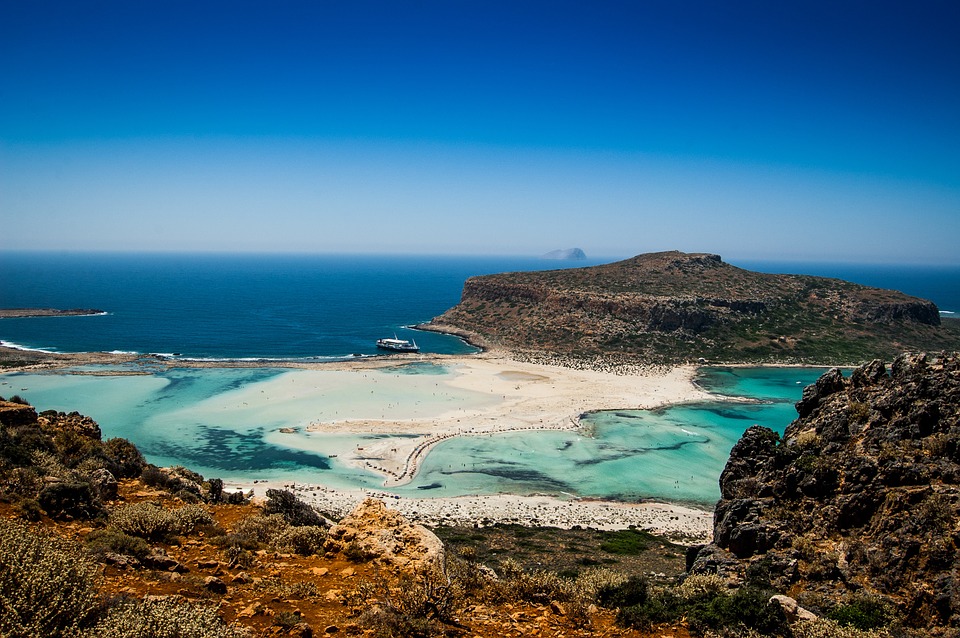 The largest and possibly most beautiful of all the Greek islands, it's said that Crete could survive even without tourism. There's certainly no shortage of barely-touched mountains and peaceful fishing villages, as well as a few good vineyards. The unique landscape is what gives Crete its edge, literally, with sandy beaches in the north and rugged canyons in the south. Crete has the longest summers in Greece and receives only 60 days of rain in a whole year.
Stay here: The Anemos House where guests can enjoy getting a massage at the semi-open cabin in their own villa.
Eat this: Trust us — garlic-and-rosemary sautéed snails at Alekos in Vori.
Don't leave without: Taking a hike up  Samaria Gorge; they say it's the longest canyon in Europe.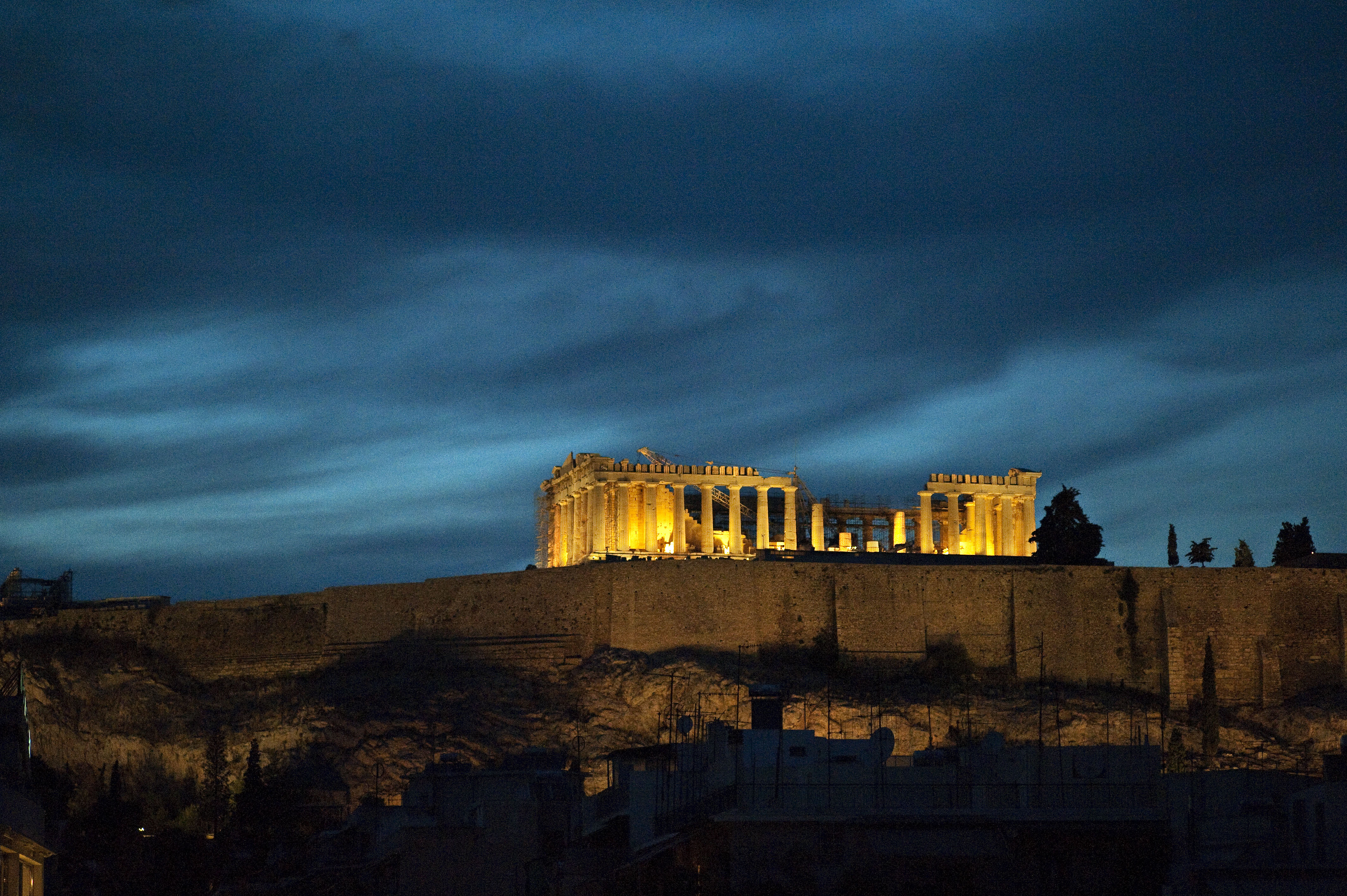 If you want to travel like a Greek God, there's no denying Athens a spot on your itinerary. Athens is steeped in rich history; the prominent Acropolis that sits high above the metropolis, where you'll also find sites like the Temple of Athena Nike, the Erechtheion and the Parthenon. The city's best views can be found at the top of Mount Lycabettus, considered to be one of the most romantic spots in Athens – especially at twilight.
Stay here: Villa Eartha, formerly owned by the famous Onassis family.
Eat this: Choose a fish right then and there at Estiatorio Milos and they'll grill it for you. Beyonce and Madonna have dined here too.
Don't leave without: Paying 5 euros to gain entry into the Acropolis. It's definitely the highlight here and you'll be amused at the small Lego version of the Acropolis donated by Sydney, Australia.
Get me to the Greek, you say?