You may have noticed a theme here at Wanderluxe that we like our movies almost as much as we like our travels (almost), and try, whenever possible to combine the two as crossover articles – it's kind of one of our 'things'. Need a movie to inspire your travels? We got it covered, plus snacks! Like Wes Anderson? Check out some of his film locations.  There's even a list of the best villa vacations that come complete with home cinemas. So, if you throw in some jaw-dropping scenery, set up a screen, and heat up that projector, we're pretty easily sold. These outdoor cinemas, however, have us reeling.
#1 Karma Beach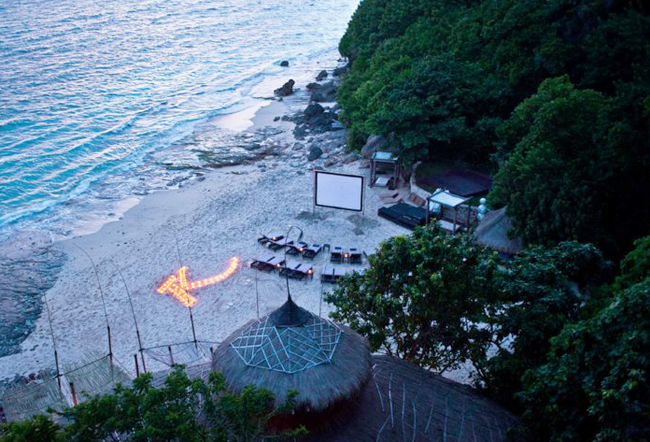 Where: Karma Kandara, Bali
What: What better way to start the week than a 'Monday Movie Night' on the beach. If you haven't already spent the day lounging there, take the tiny elevator down the cliff and hunker down on one of the bean bags or loungers for the night. Always showing a double-bill, you can have your cocktails and dinner delivered beachside without missing the plot.
#2 Cinema Paradiso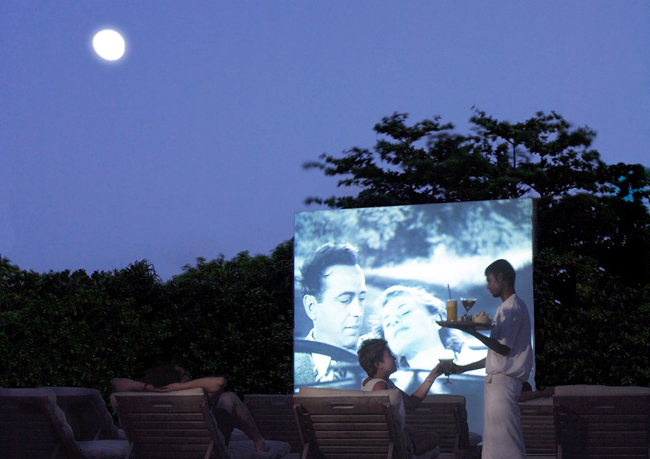 Where: Soneva Kiri, Koh Kood
What: With an obvious nod to Giuseppe Tornatori's film of the same name, Cinema Paradiso screens Hollywood classics for guests at this exclusive Thai resort every night. Decked out pillows cover a wooden amphitheatre that rests on the edge of the resort's lagoon, while their sister resort Soneva Fushi in the Maldives does it beachside (and offers 60 flavours of homemade ice cream…WIN).
#3 Kasbah Tamadot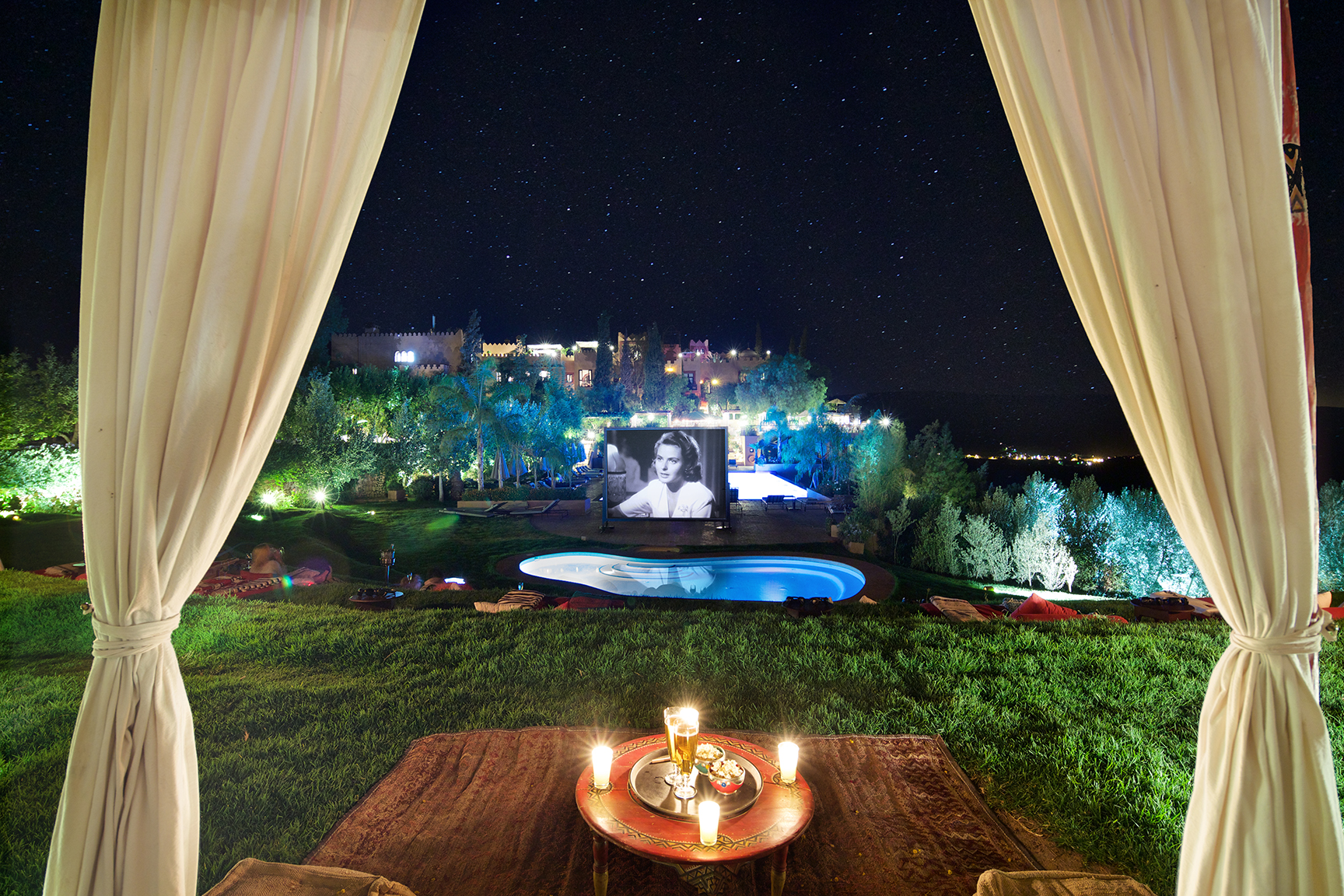 Where: Morocco
What: While waiting for the right winds to carry his hot-air balloon from Morocco to France, the always noble Sir Richard Branson, bought this hotel for his mother after she fell in love with the area. Set in the Atlas Mountains just outside Marrakech, the sprawling resort is but one in the Virgin Limited Edition properties, and screens classic movies twice-weekly for those who want to sprawl out poolside on the manicured lawn.
#4 Six Senses Resorts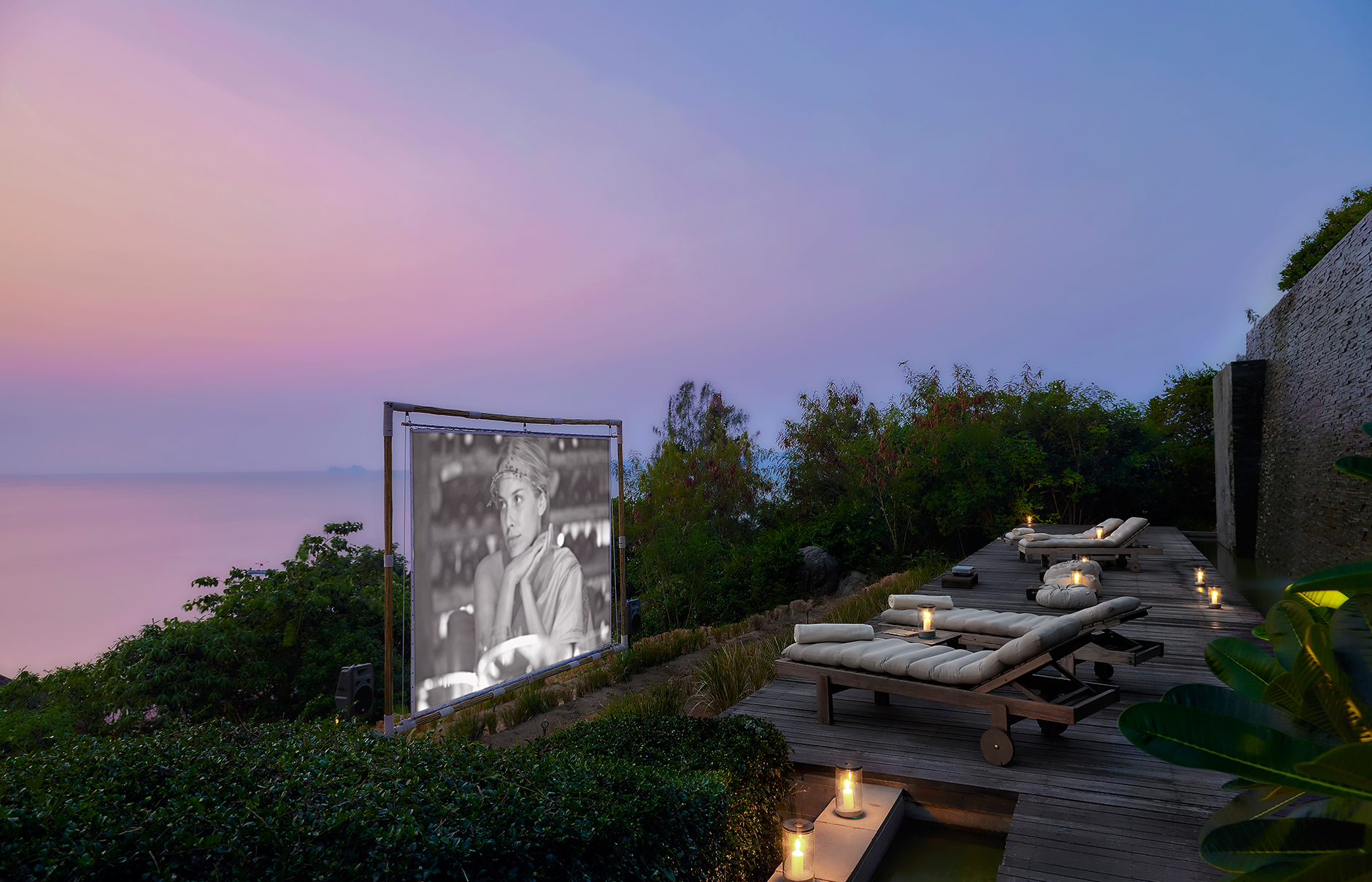 Where: Six Senses Samui, Koh Samui
What: Most of the resorts in their collection – from Koh Yao Noi to Ninh Van Bay offer the outdoor cinema experience. For Six Senses, it all began with their inaugural 'Film On the Rocks' Film Festival and enlisting #starchitect Ole Scheeren to design a floating outdoor cinema off of Kudu island. It was such a success that the cinema was rebuilt in Venice for the Architecture Biennale the following year. While there are rumours it will again be rebuilt in its original location and made permanent, for now you'll have to suffer with a land-based screening – rough, we know.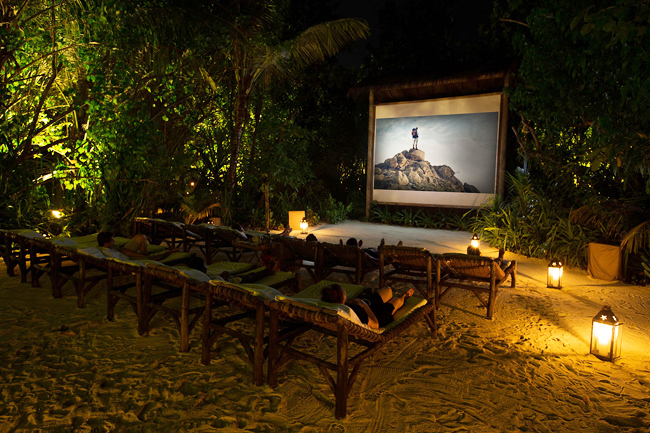 Where: North Male Atoll, Maldives
What: Calling it their 'jungle cinema', what better way to call it a day on a small atoll than to curl up on a lounger in the sand and watch the stars beneath the stars. Not forgetting their Indian connection, Lankanfushi also runs Bollywood themed movie nights – complete with dinner served cot-side.
Image Credits: Main, 1, 2, 3, 4, 5