You're globetrotting and don't want to be caught driving an average sedan rental. What do you do? Drop it (a sizable fortune) like it's hot for a serious drool-worthy luxury liner or race ride for a day. These exotic rental cars are so hot, they're worth every penny.
#1 McLaren MP4-12C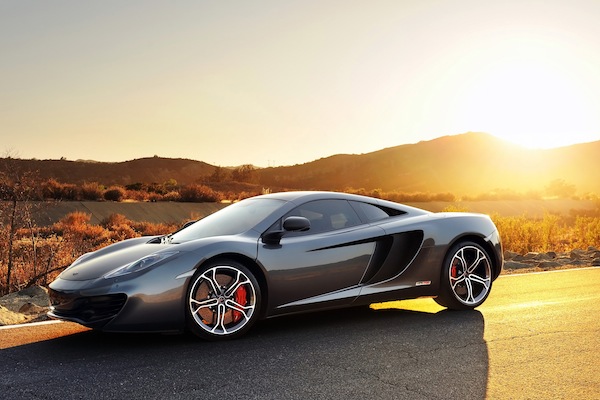 Where: Gotham Dream Cars, New York City
Why: This is one mean machine you should get your hands on – twin turbocharged V-8 engine that goes from zero to 62mph in 3.1 seconds! Who needs to sit in a rocket when you can ride this baby?
Cruise: The roads at West Virginia is known to be "almost heaven". Cruise along the ridges of the Appalachian Mountains whilst enjoying the spectacular view. Caution – windy roads ahead!
Price tag: The damage? USD 1,500 per day.
#2 Maserati GranCabrio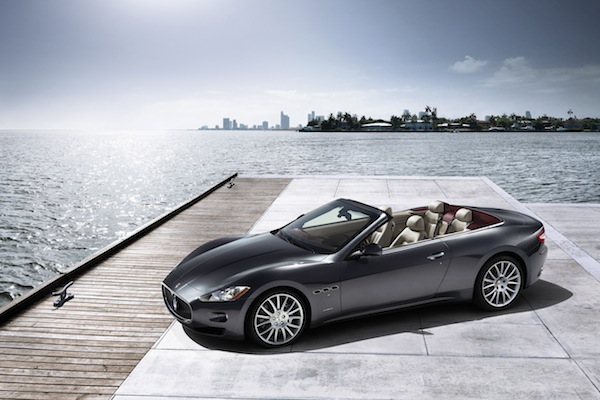 Where: Elite Rent, Italy
Why: This fine Italian purebred symbolizes nothing but elegance and sophistication. A convertible that features a 4.7-litre V8 engine derived from Ferrari – it has a top speed capability of 175 miles per hour! It also shifts from zero to 60 miles per hour in an impressive 5.3 seconds.
Cruise: Italy's speed limits are between 120 mph to 150 mph. There ain't no better reason than that – to test out your sleek ride through the wine country!
Price tag: If you've got a ton of cash, then USD 1,676 per day won't be a problem for you.
#3 Rolls Royce Phanthom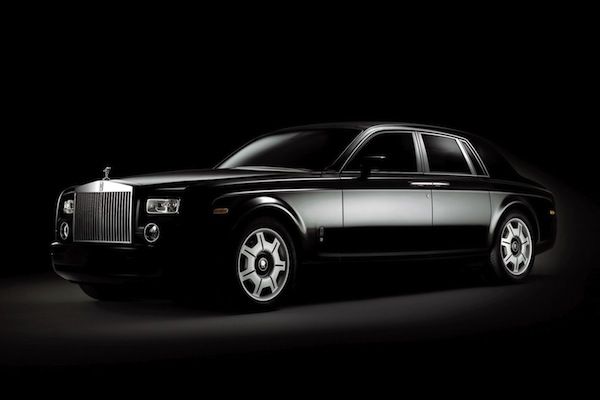 Where: 305 Exotics, Miami
Why: The epitome of luxury at its finest, the Rolls Royce Phantom has earned the reputation as the best car in the world. It comes with a V12 engine capable of 450-horsepower and reaches a top speed of 195 miles per hour. Featuring a six-speed automatic transmission, this ride moves from zero to 60 miles in 5.2 seconds!
Cruise: If you're down in Southern Florida, you must take a ride into Key West – a classic and perfect road for cruisin' on that fine machine. While you're at it, stop by Sloppy Joe's for a cold beer and some great music.
Price tag: The hire will cost you USD 2,390 per day, but sitting in it will make you feel like a million bucks. So you lose nothing, really.
#4 Bentley Continental GTC Convertible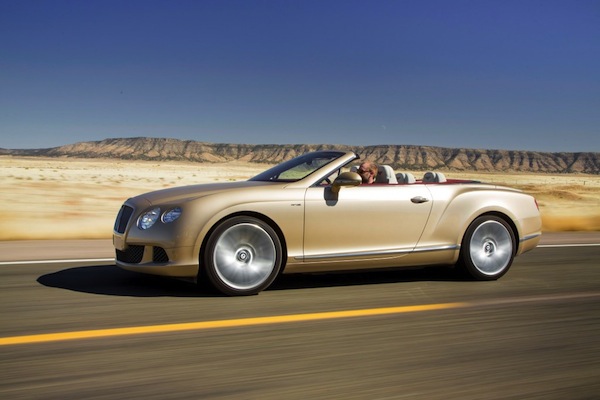 Where: Vegas Exotic Rentals, Las Vegas
Why: If attention is what you crave, this is the machine for you! With an impressive line-up of specs including excellent fuel efficiency – this convertible is one of the fastest four-seater cars in the world that is able to go from zero to 60 in less that 5 seconds.
Cruise: Speed through Highway 50, Nevada – also known as The Loneliest Road In America. The road leads you through some of the most desolate spots in the country, and with a good mix of mountainous terrains and wide-straight paths – this is truly a driver's paradise.
Price tag: Rent this exotic car at a price of USD 1,025 per day – for a ride of a lifetime.
#5 Ferrari California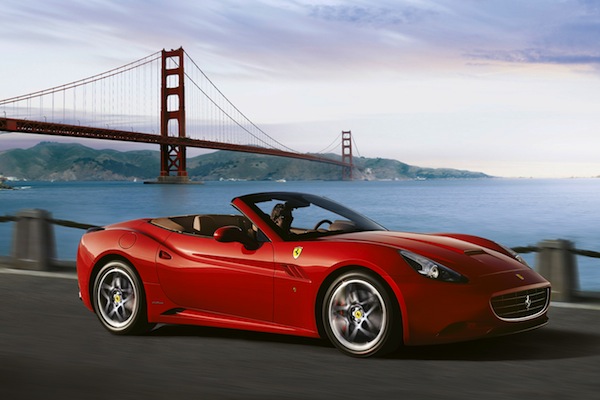 Where: Europe Luxury Car Hire, France
Why: Do you really need a reason for this? The highly coveted hardtop convertible – this Ferrari boasts a roaring powerful engine that produces 490-horsepower V-8 and accelerates within 3.8 seconds to 62mph!
Cruise: Hop on the Ferrari tour around the Monaco Grand Prix circuit for and unforgettable experience! There is nothing quite like experiencing the thrill that comes with getting behind the wheels of the classic red and driving along the spectacular roads of Côte d'Azur!
Price tag: Fork out USD 2,200 and driving the classic red won't be just a dream for much longer.
#6 Lamborghini LP560-4 Spyder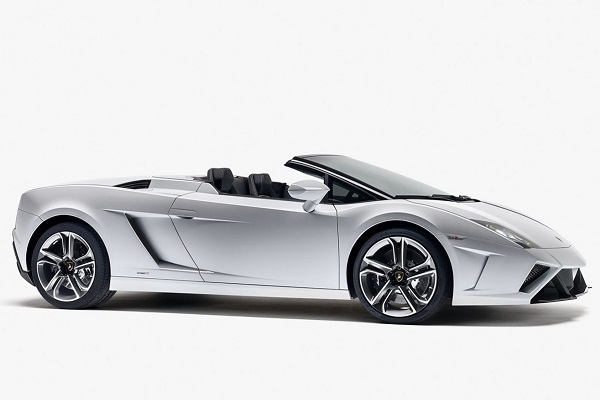 Where: Europe Luxury Car Hire, Germany
Why: The Lamborghini LP560-4 Spyder has a V10 engine with 560-horsepower and is mated with an E-gear six-speed semiautomatic transmission system. It does the zero to 60 miles per hour sprint in a flat 3.4 seconds and with a top speed of 202 miles per hour, enjoy the sensual intensity that comes only with this soft top super sports car!
Cruise: A road without speed limits – that is every driver's dream-come-true. The famous German Autobahn holds the world record of 268 miles per hour, and it was set by Rudolf Caracciola. There is no better road to test out the impressive Lambo!
Price tag: Impress the ladies in this breath-taking beauty if you have USD 3,450 to splurge.
#7 Fisker Karma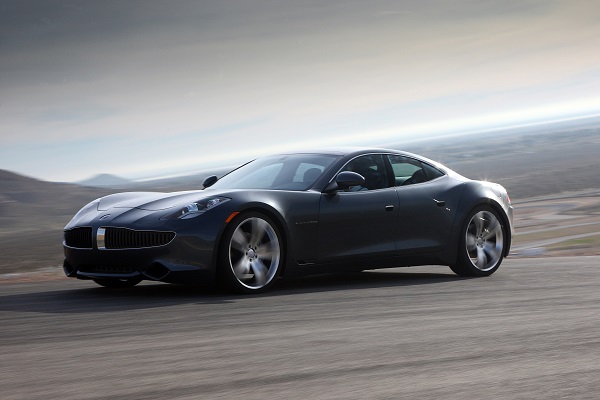 Where: Beverly Hills Rent-a-Car, California
Why: One of its kind, this sleek electric-gas hybrid is every go-green advocate's (the likes of Leonardo DiCaprio and Gisele Bundchen) choice of transportation. The Fisher has a 260-horsepower, four-cylinder engine backed by a 20kWh American-made lithium-ion battery pack. We've got to give credit when it's due – for a hybrid, speed sure isn't an issue.
Cruise: The Pacific Coast Highway runs north – out of San Francisco and it offers sweeping curves for possible drifting actions? Enjoy the rolling meadows and forests as you drive through this classic highway.
Price tag: Good news! In comparison to the rest, the price tag for this hire is at an affordable price of USD 489 per day!
#8 Maybach 57S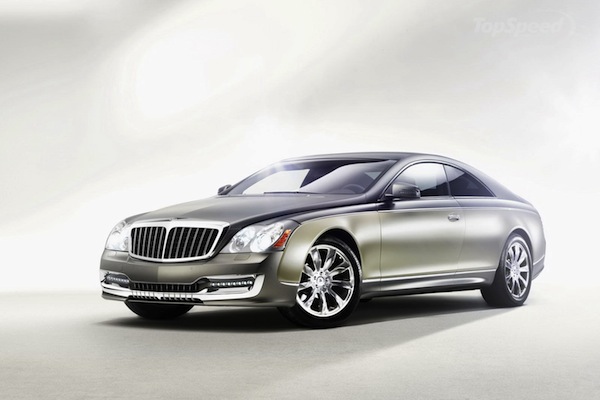 Where: Imagine Lifestyles Luxury Rentals, Miami
Why: Famously known as the private jet on wheels, Maybach was re-introduced by the Mercedes Benz brand back in 2002. Under its polished hood lurks a massive 6.0-liter bi-turbo V12 engine producing 604-horsepower. For extra comfort, this sporty sedan is incorporated with AIRMATIC dual control air suspension for rough terrains and exquisite opulent armchairs.
Price tag: You can experience the Maybach marquee at the price of USD 1,995 per day.
#9 Lamborghini Aventador LP 700-4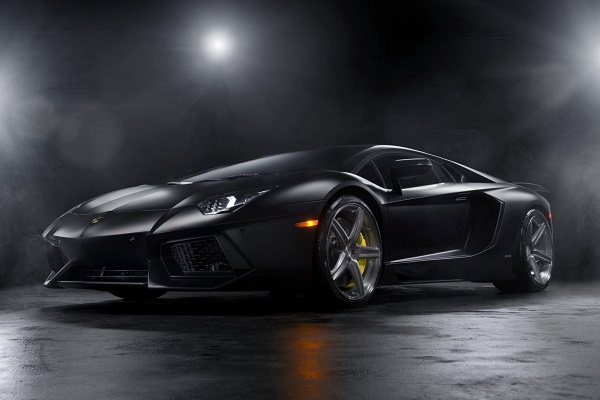 Where: Black & White Car Rental, Los Angeles
Why: Kim Kardashian bought this baby for Kanye on his 35th birthday – so, if you're riding this around West Hollywood, you might very well be mistaken for the rapper superstar. 6.5-liter with a 700-horsepower V-12, this speedy stallion is high up everybody's wish list.
Cruise: Take on the Angeles Crest Highway that runs 66 miles long – enjoy riding that baby through the road that reaches altitudes above 7,000 feet and through mountainous terrains. Note: conquering this path will require much skill.
Price tag: Cruise all-around town in this fine thing if you don't mind cashing out USD 5,445 for a day's rental fee.
#10 Bugatti Veyron 16.4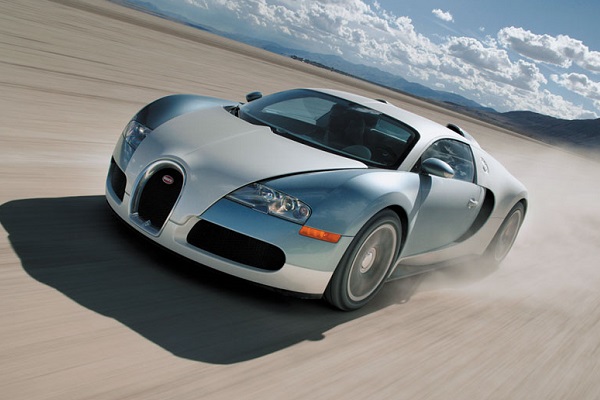 Where: Holders Vehicle Contracts, London
Why: One of the most expensive cars on planet earth, the Bugatti Veyron 16.4 is a marvel of modern engineering. Both a luxury and performance vehicle – the 16.4 boasts an 8.0-litre turbo quad W16 engine, seven-speed automatic and all-wheel drive! Ferociously fast at a top speed of 254mph, the Veyron will be the ride of your life!
Cruise: Named 'One of the Greatest Drives in Britain' – the A686 is definitely the perfect route for a ride in the Buggati Veyron 16.4. It runs from Penrith through to Alston and down to Haydon – it'll definitely give you sufficient time to enjoy being behind the wheels of this beauty.
Price tag: Ka-ching, ka-ching! The rental of this car will cost you a whopping USD 26,470 per day. But if you've got the cash, we ain't complaining.
Did we miss out on any other exotic rental cars, nomads?
Main photo: 1.